Want to add some color to your breakfast?  Then then read on because the blend of lavender, dry mustard, cayenne and green chilies makes this Spicy Southwest Egg Casserole a rainbow of flavor. But it's not sweet like Skittles. This New Mexico inspired breakfast casserole fills your senses with calm floral lavender and leaves you with a zippy heat from the chilies. Get ready to have a party in your mouth, New Mexico style.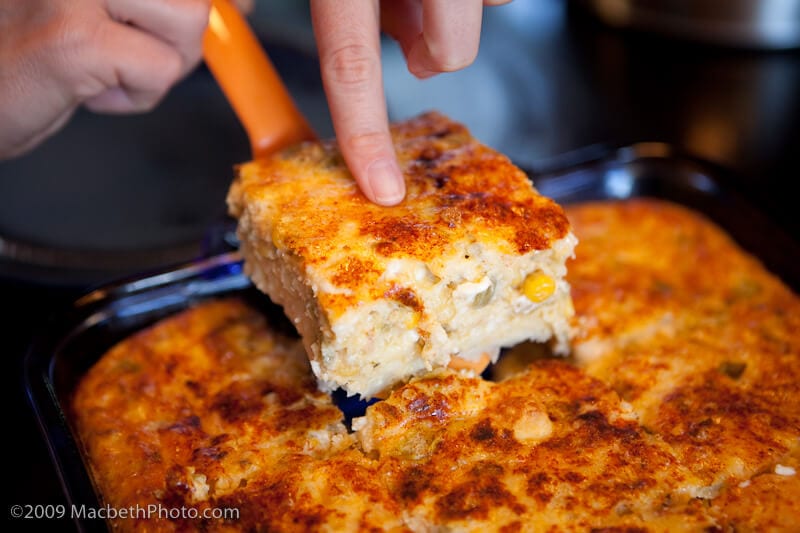 Tammy with the Mauger Estate B&B in Albuquerque submitted this recipe. Coming from the Southwest, full of  bright colors and a little heat, this is a great one to bookmark and whip up in the morning when the grey winter blues stroll in.
Here's a glimpse of what you'll need. Get out a pen and paper or hit your print button 'cause there's a lot of goin into this souffle casserole. And unbelievably … wait … the world just stood still for a whole 1/100th of a second … I didn't FORGET an ingredient. WOW!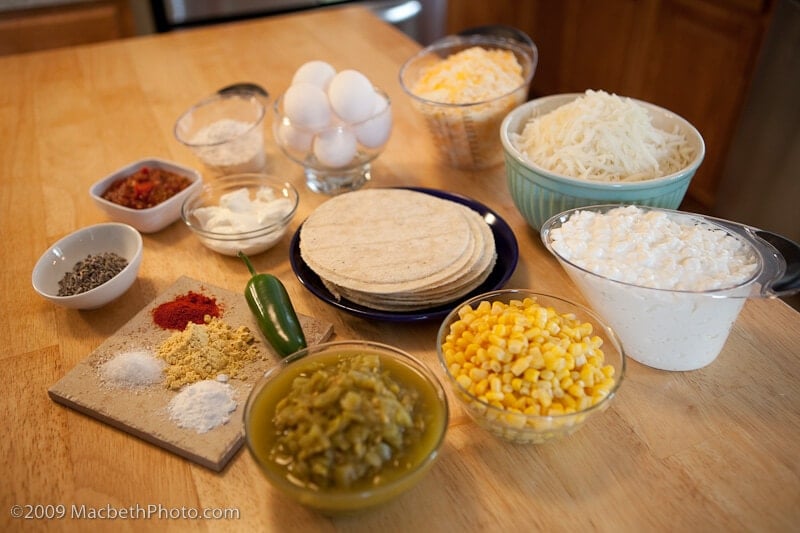 Hmm.  Looking at the recipe again there really isn't a whole lot to it. Didn't mean to make it sound intimidating (or LOOK) intimidating by my big menagerie of ingredients. I think I went a little overboard with double checking and re-checking to make sure I didn't forget anything.
There are at least 4 of those ingredients in the photo that are "accoutrements" for serving.  Including:  the tortillas, sour cream, salsa, and a jalapeno that I'm too wimpy for. Anything that sets my mouth on fire and requires a fire hydrant to put out is a bit too much spice for my tongue. But, for those that like nuclear heat, chop it up and serve it on the side.
How To Put This Egg Casserole Together
Whisk together: 8 eggs, 1/2 cup of flour, 1 tsp baking powder, 3 tsp dry mustard, 1 tsp salt, 1tsp cayenne pepper.
Then add: 2 cups cottage cheese, 2 cups shredded jack cheese, 2 cups shredded cheddar cheese, 2 cups corn, 16 oz. green chilies, and my favorite … 2 tablespoons of lavender.
[P.S. … You Might Also Like: Sweet Potato Muffins and Watermelon Coolers to go with it.]
All the color spread across my counter has got me thinking of this a a painter's pallet.  Fortunately, it doesn't require anything too artsy. The lavender smells AMAZING.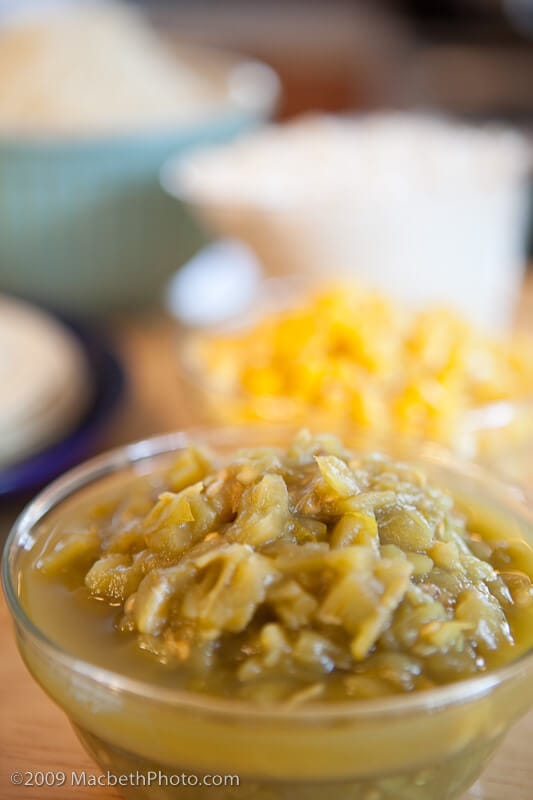 TIP:  The green chilies took me a little while to find at my local grocer. Mostly because they have two different Latin food areas. After I went up and down a few aisles I ended up finding them in the most obvious location — next to taco mix and shells. These came in small little cans, so I had to use 4 cans to get 16 oz.  Make a note of that when you go shopping.
The recipe is as easy as it sounds.  Get one great big ole bowl, whisk together your eggs, and then add the first list of ingredients.  Starting with flour, then your spices and baking powder.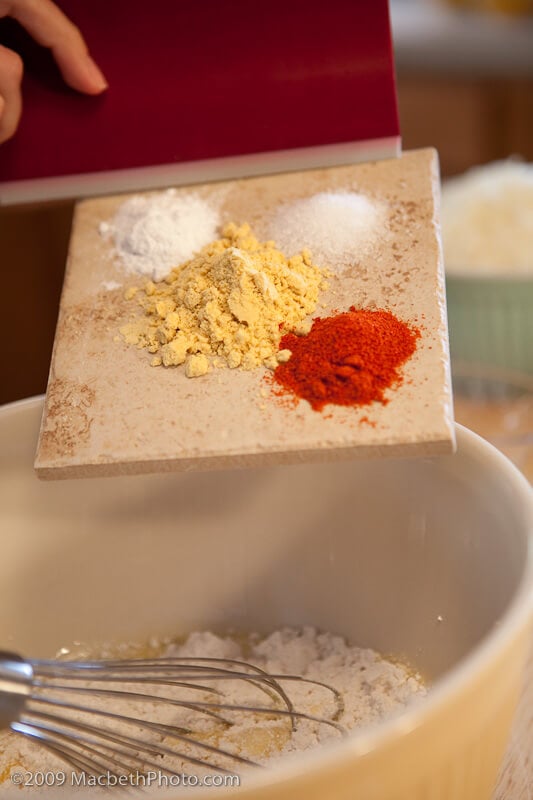 Next add your cheeses.  Starting with cottage cheese. Now, the recipe called for "Jack Cheese."  I found Monterey Jack.  And Colby Jack. But not just plain old Jack. Then it got me thinking, who is Monterey or Colby anyway?  Where did these names come from? Inquiring minds want to know!  Mixed cheese going into the bowl …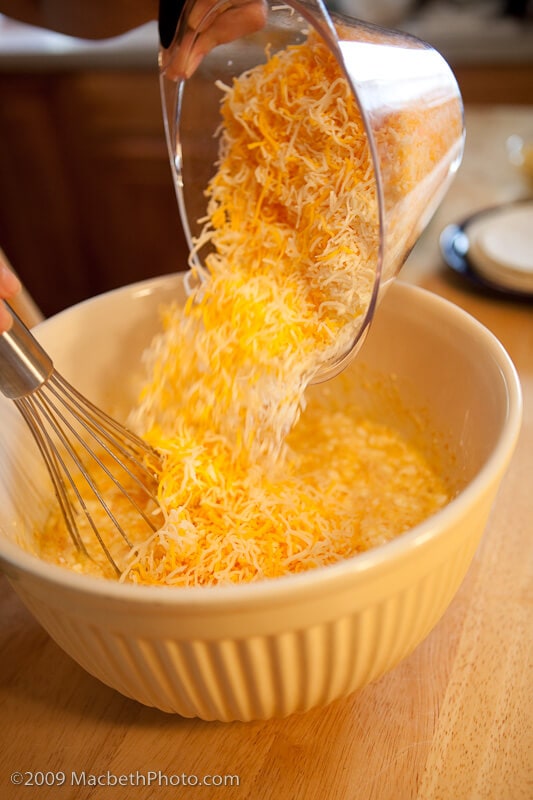 Then the corn.  You can use fresh, frozen or canned. I opted for canned. Just make sure you drain and rinse.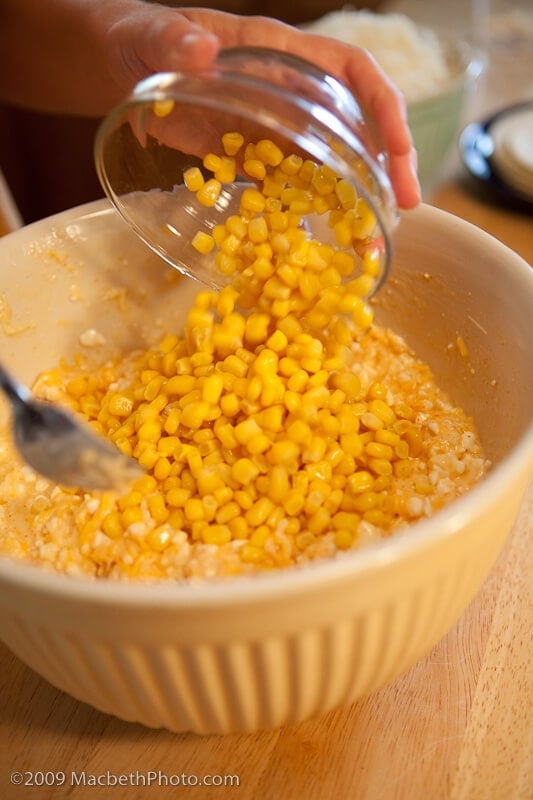 Then add in the chilies and stir. Last, is lavender. I love this little flower, but I've never cooked with it. I've eaten it once, in a cheese that I can't remember the name of, and it was fabulous. Rub it together between your fingers to release the aroma and flavor.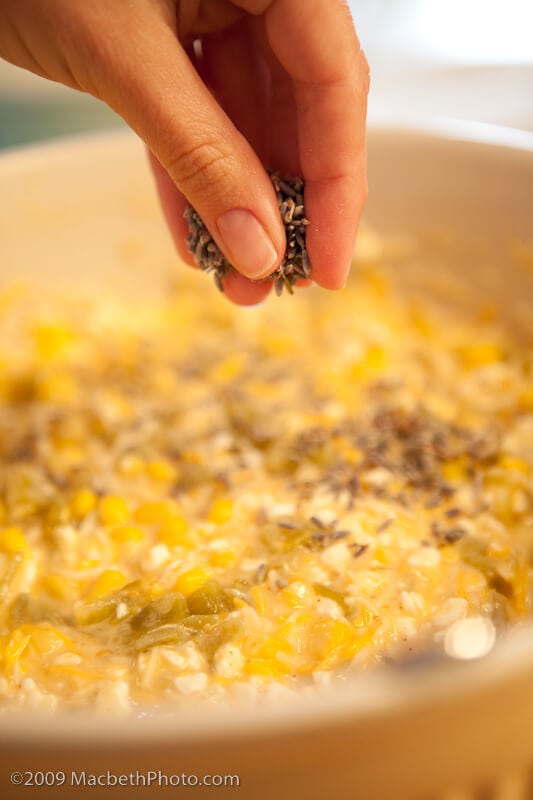 Now your souffle is about ready! Add the shredded potatoes to a 9 x 13 greased pan. You can just spray it with Pam. This is my "oh my God, is it all gonna fit?" face …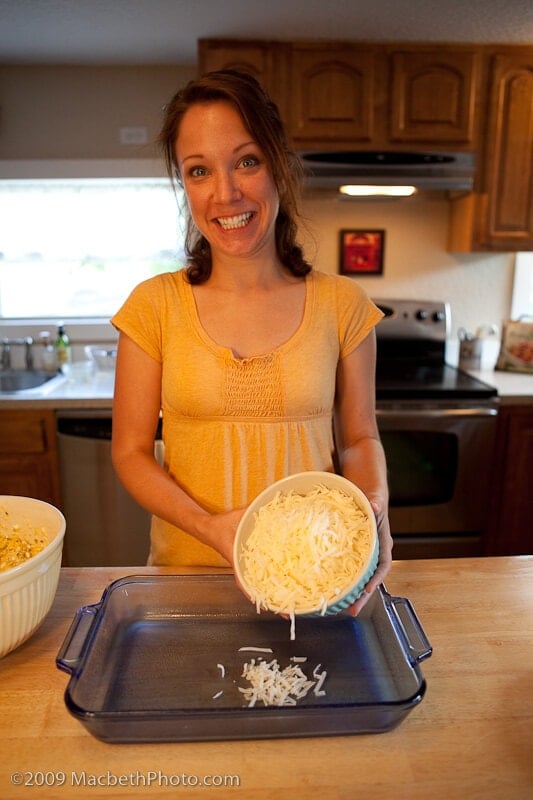 I don't know.  I'm beginning to wonder if I should bring out a second pan.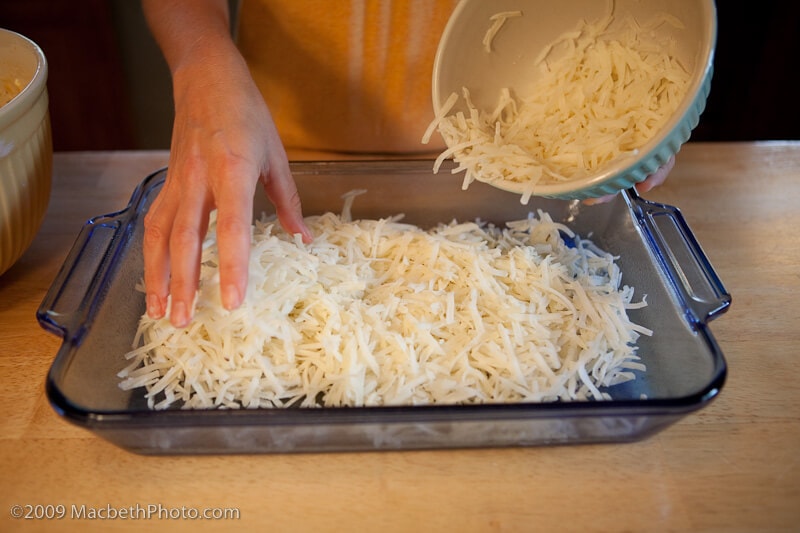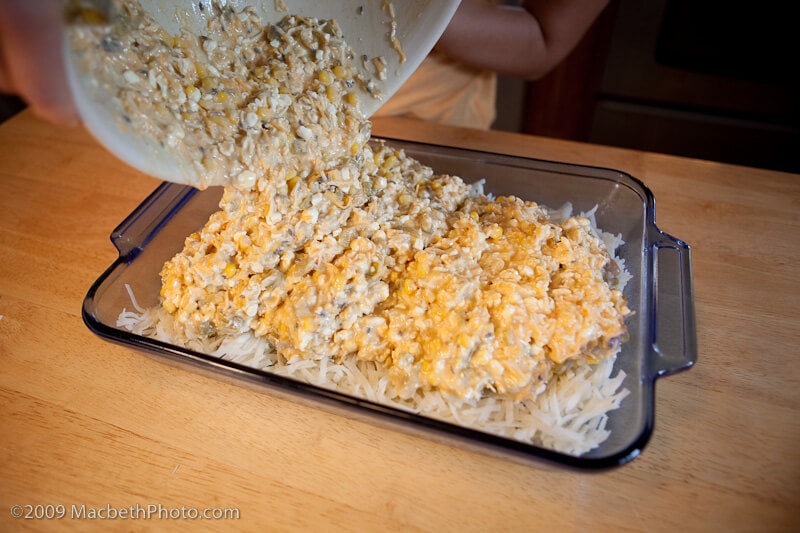 Well, whatdya know.  It all did fit into one pan!  Forgot about that nifty thing called gravity.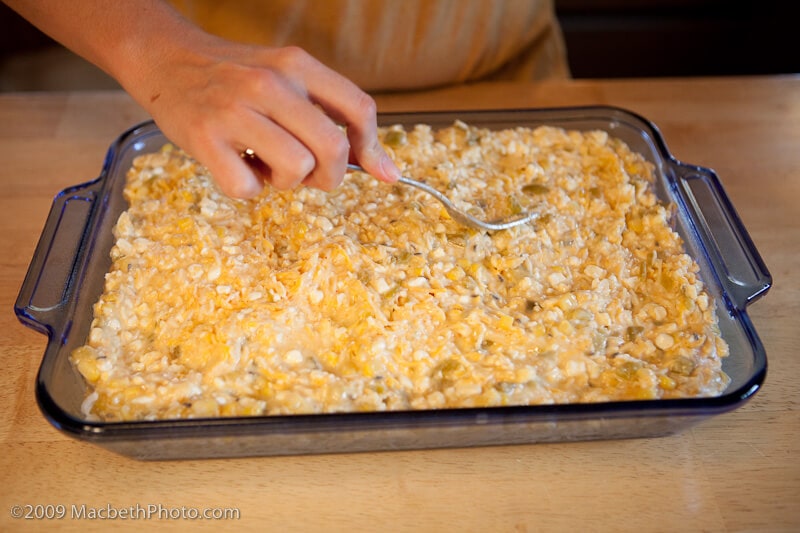 Sprinkle on some paprika and bake at 350 degrees for an hour.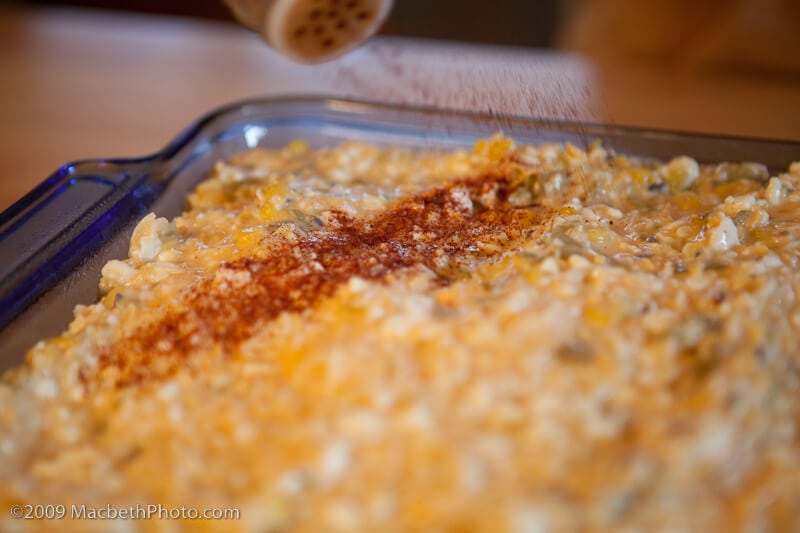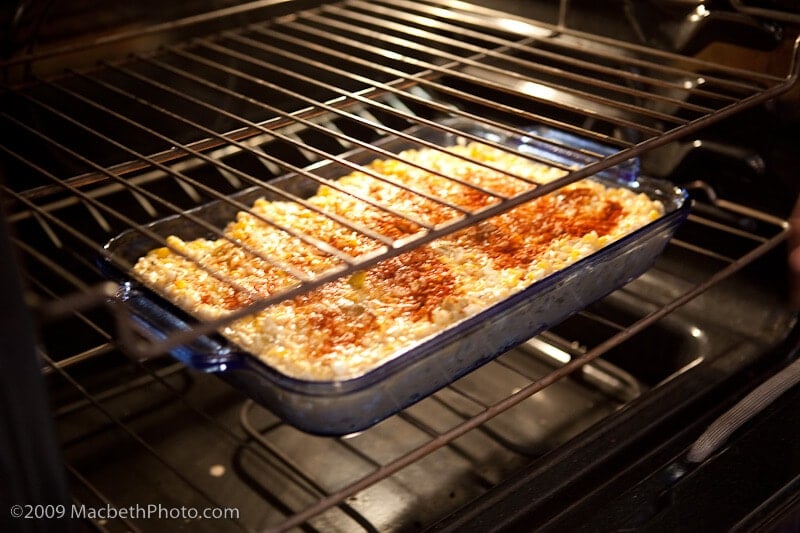 When it's done, let it cool for a bit (maybe about 5 minutes) and then slice and serve.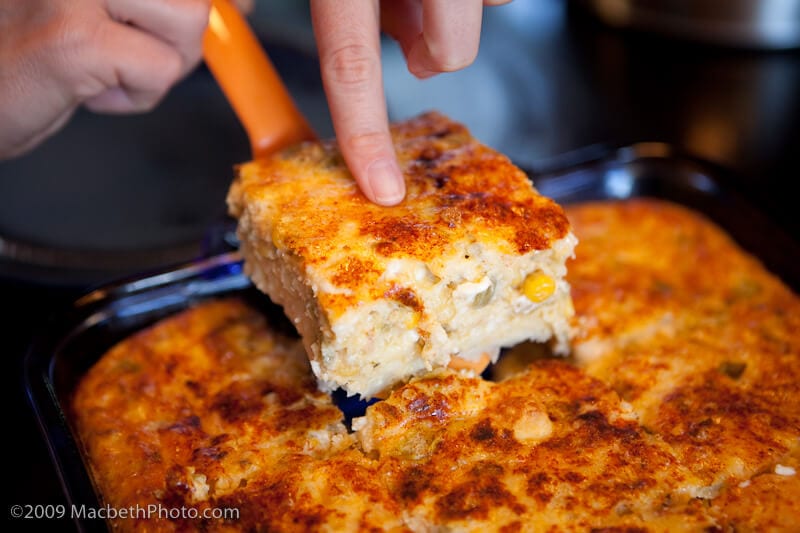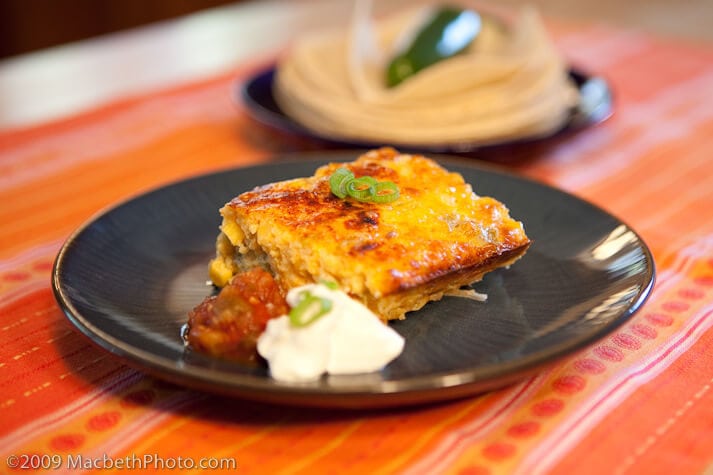 Spicy Southwest Egg Casserole "New Mexico Souffle"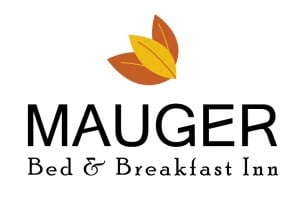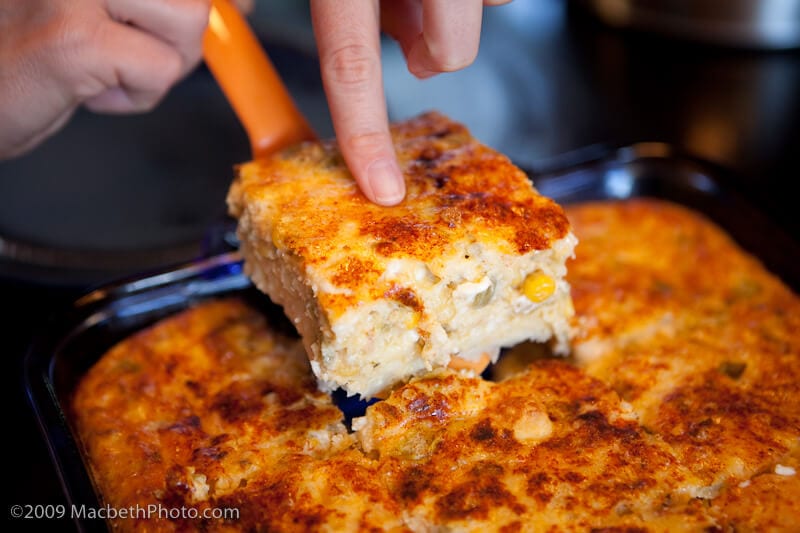 Spicy Southwest Egg Casserole
Total Time:
1 hour
15 minutes
Ingredients
8 eggs
1/2 cup flour
1 tsp baking powder
3 tsp dry mustard
1 tsp salt
1 tsp cayenne pepper
2 cups cottage cheese
2 cups shredded jack cheese
2 cups shredded cheddar cheese
2 cups corn (frozen, fresh, or canned)
16 oz. green chiles
2 tbsp lavender
2-3 cups shredded potatoes (hash browns)
tortillas
salsa
sour cream
Instructions
Whisk together the flour, baking powder, dry mustard, salt and cayenne pepper. Then add in the eggs and mix thoroughly.
Mix in the cottage cheese, shredded jack cheese, shredded cheddar cheese, corn, and green chiles.
Sprinkle in the lavender, rubbing it between your finger or palms to release aroma and flavor.
Spray a 9 x 13 inch baking pan with non-stick cooking spray and layer the bottom of the pan with hash browns.
Next, pour the cheese/egg mixture over the potatoes.
Dust with paprika and bake at 350 degrees for an hour.
Serve with tortillas, salsa, sour cream, and your favorite hot sauces.
Want to save this breakfast casserole recipe? Pin it!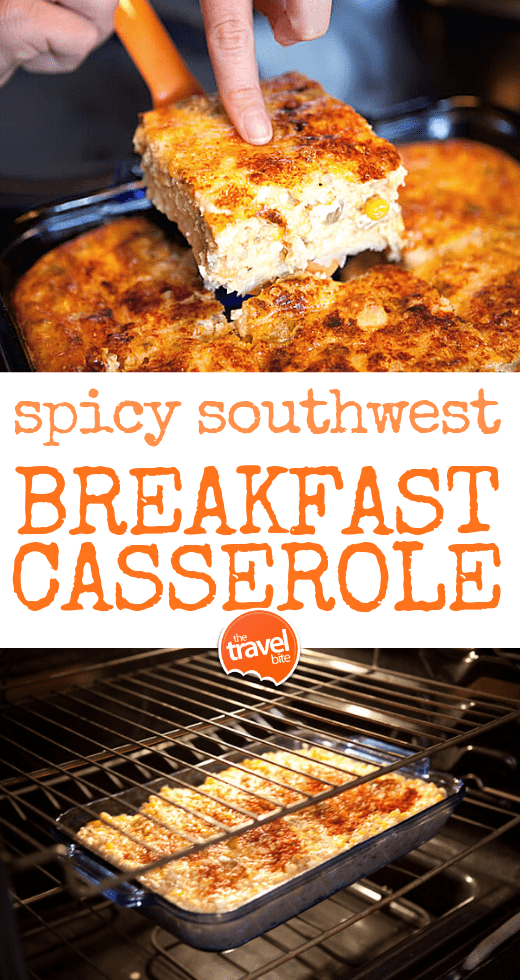 Originally published on Inn The Kitchen Sep 16, 2009. Updated 2018.