The first of the season's watermelons are starting to pop up in our local supermarket, so I couldn't resist mixing up this watermelon limeade over Memorial Day weekend. The coconut water in this recipe makes it really hydrating, while the flavors of watermelon and lime certainly taste like summer.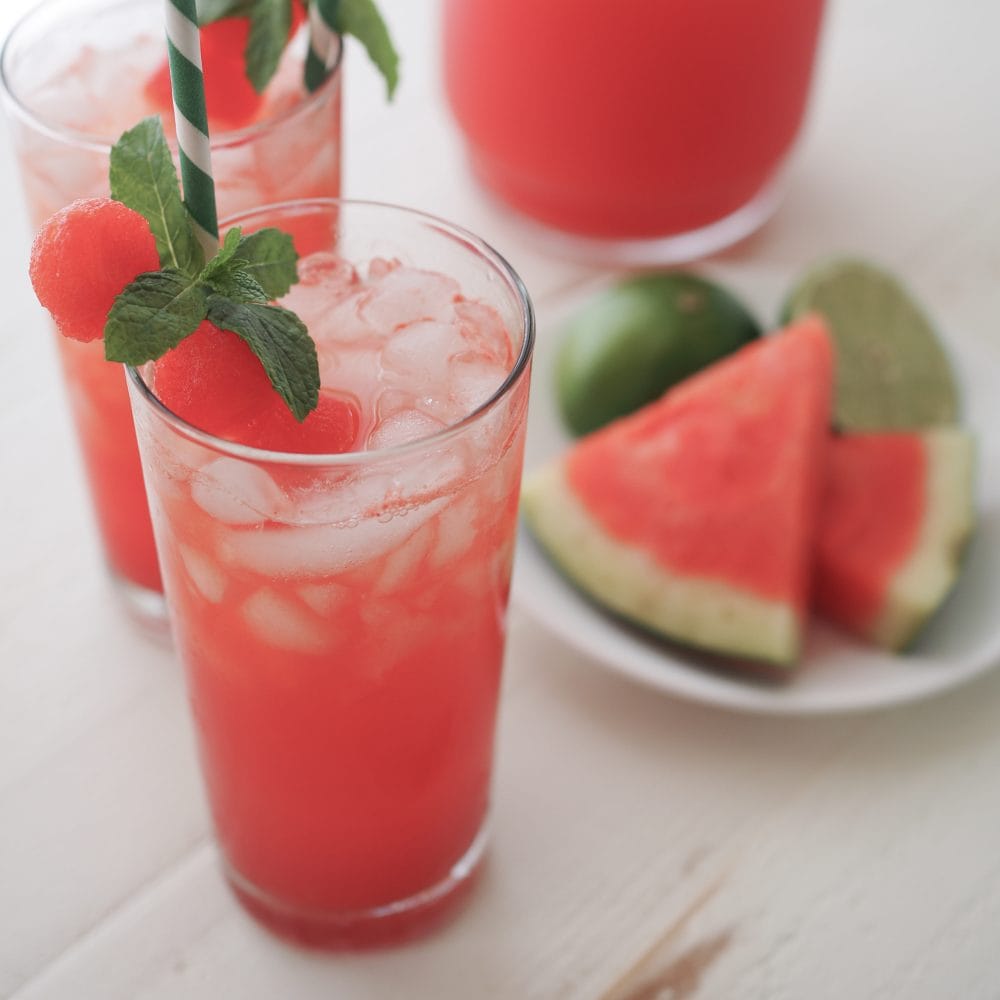 Limeade vs Lemonade
If you've never tried a limeade, it's just like lemonade, but with limes! It all depends on which citrus flavor you prefer. If you like this watermelon limeade recipe below, you might also want to try our gingerade made with ginger, lime, and honey.
Use As A Mixer
Watermelon limeade is perfectly refreshing on it's own as a healthy drink, but it also tastes great with a shot of rum or gin too if you'd like to try it as a mixer. This recipe below is naturally sweetened by the watermelon with no added sugar, but if' you'd like to sweeten it up a bit, I'd start with our watermelon cooler recipe as a base and then add the lime and coconut water.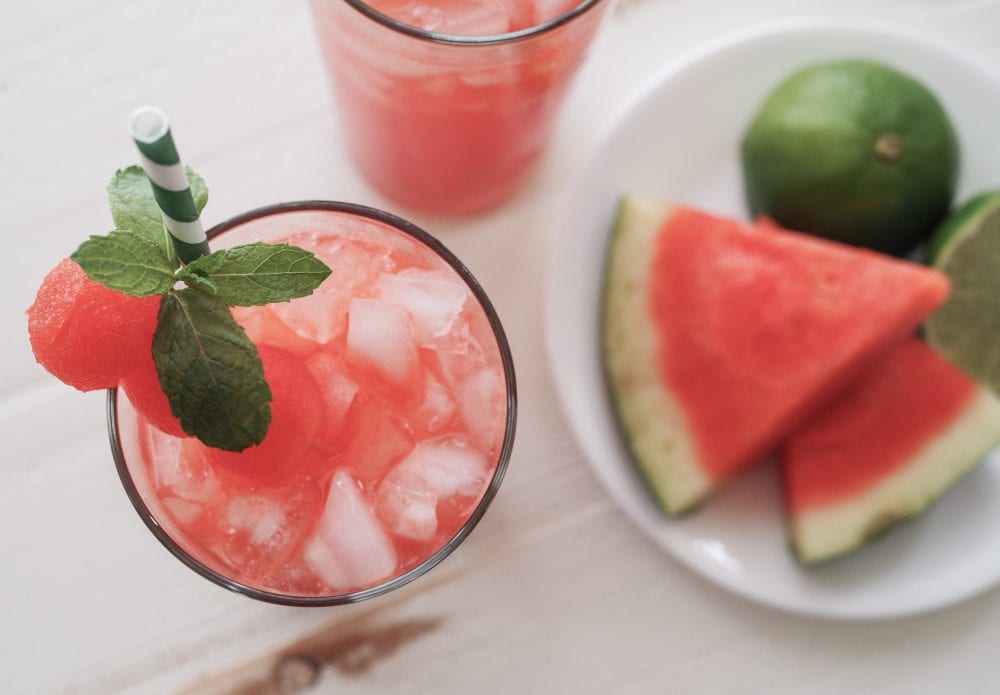 Watermelon Limeade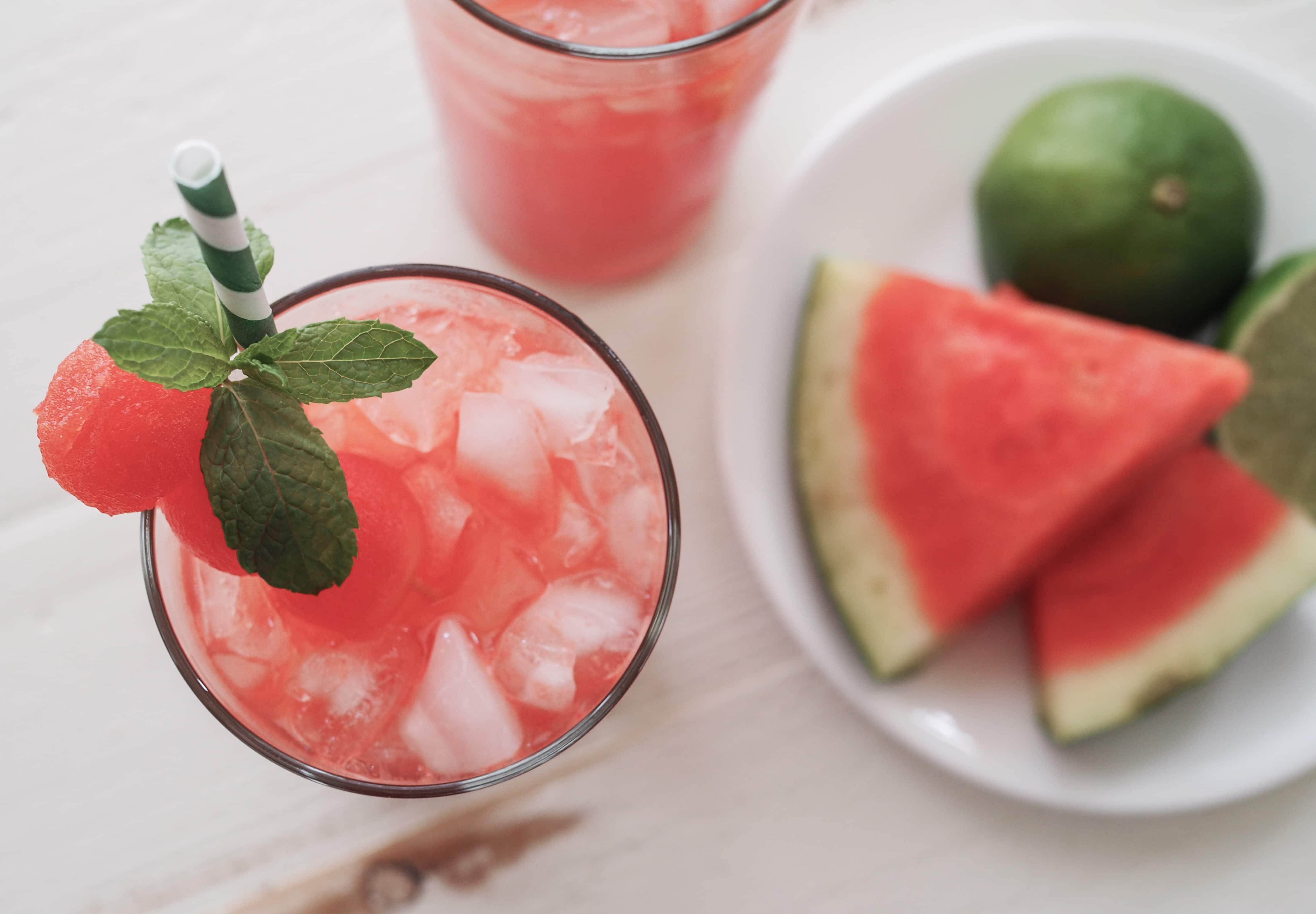 Watermelon Limeade
Ingredients
6 Cups chopped watermelon (creates approx 3 cups of juice)
4-6 limes, juiced (about 1 cup of juice)
2 Cups coconut water
4 cups crushed ice
Instructions
Add the watermelon to a blender and mix on high speed until liquified. Pour through a sieve into a glass pitcher to remove the seeds and pulp.
Next, add the lime juice to the watermelon juice and stir.
Fill the pitcher with crushed ice, then pour in the coconut water while stirring.
Serve with mint, sliced lime, or melon balls as garnish.
TIP: You can make it boozy with a shot of gin or rum.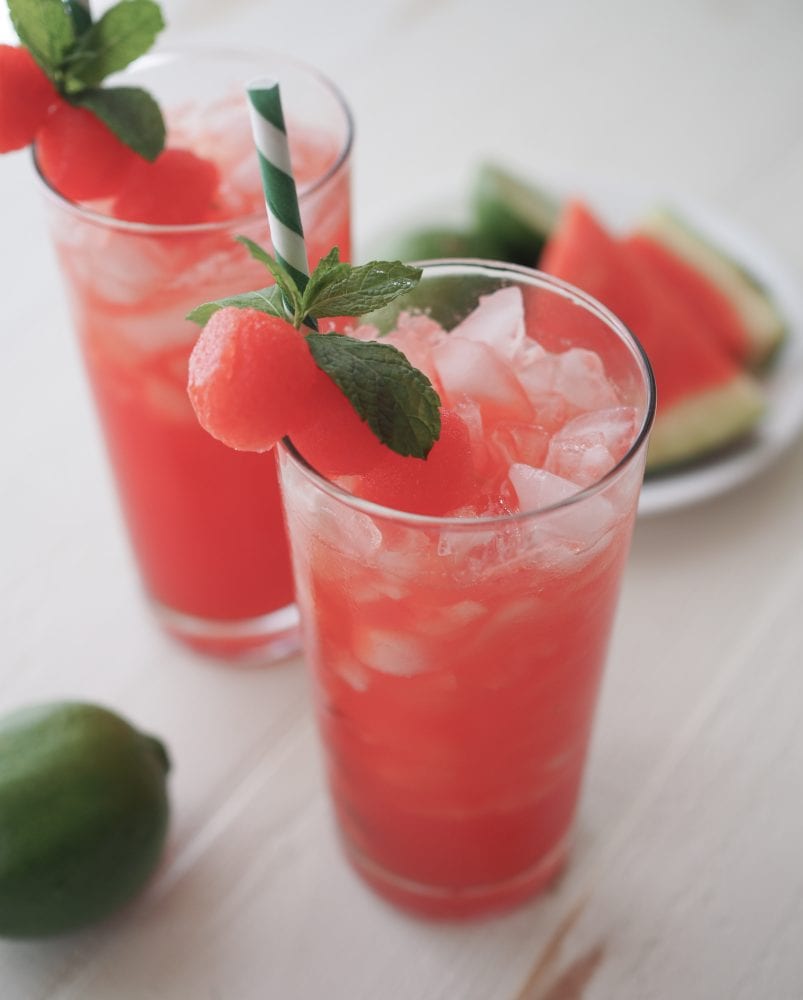 MORE MELON RECIPES