Tomatillo salsa verde is so easy to make that once you try it, you'll never do store-bought again. We got hooked on Trader Joe's salsa verde, but unfortunately our Trader Joe's is a long drive from our house (queue sad face). So, when I saw tomatillos on sale at our local market, I decided to try making salsa verde at home.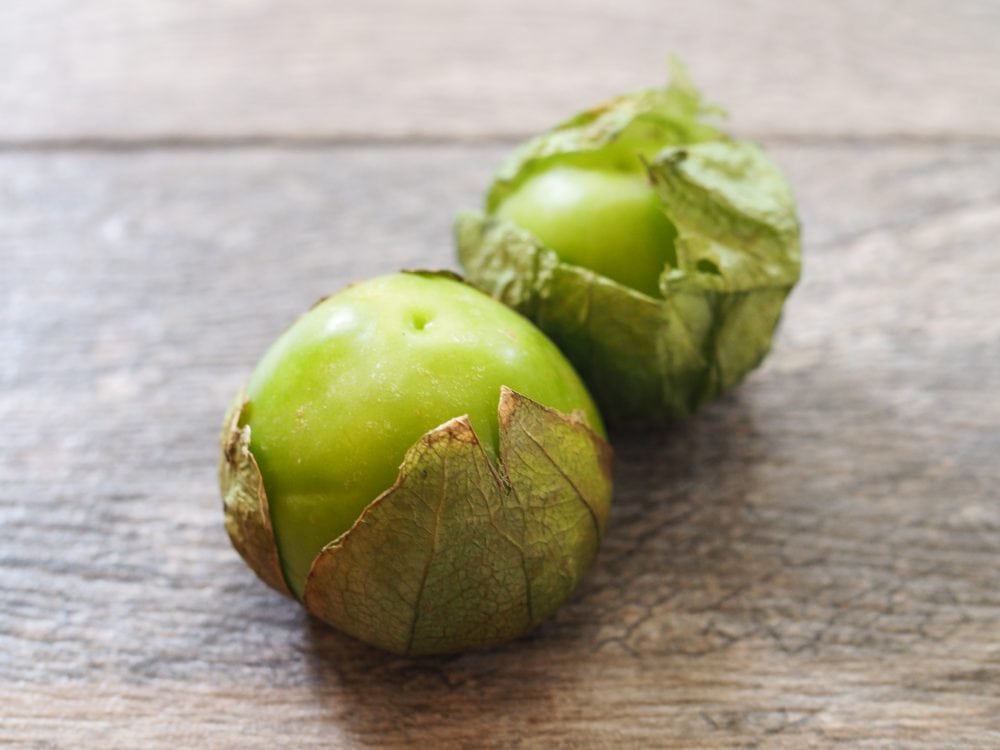 The Tomatillo
Also known as a Mexican husk tomato, tomatillos look like leaf-wrapped green tomatoes. They're actually a tropical fruit! And they taste fresh and tangy which makes them perfect for salsa. We love to have tomatillo salsa verde with pork carnitas, Mexican enchiladas, and our quinoa burrito bowls. It's also great with just a bowl of crispy tortilla chips for dipping. Prep tomatillos for making salsa by tearing off the paper-like husk and rinsing them in warm water to remove the sticky film from the skin.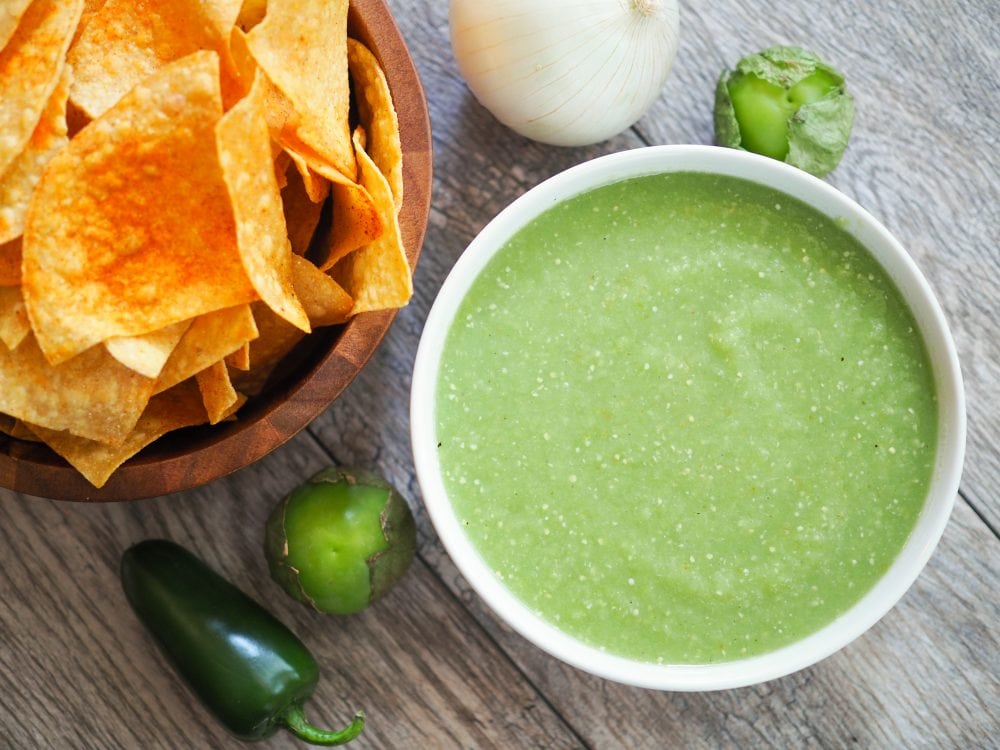 To Roast, Or Not To Roast
Try it both ways and see what you like best! We prefer them raw for the fresh flavor, but roasting them will make your salsa a more subtle and sweet. To roast, just place the whole tomatillo (husked removed) in a dry skillet and frequently turn with tongs until the skin is browned.
Tomatillo Salsa Verde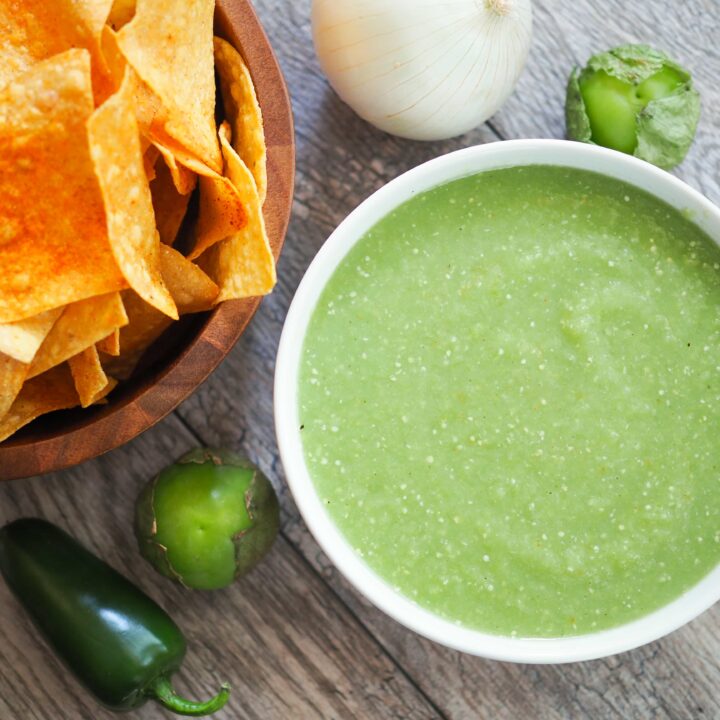 Tomatillo Salsa Verde
Ingredients
12-15 tomatillos
1 medium white onion
1 jalapeño pepper
2 limes, juiced
Instructions
Prep the tomatillos by removing the husks and rinsing in warm water.
Coarsely chop the white onion.
Remove the stem from the jalapeño pepper. If you like your salsa verde more mild, remove the jalapeño seeds. If you prefer a spicy salsa, keep the jalapeño seeds.
Add all the ingredients to a blender and puree on high speed until liquified.
Serve tomatillo salsa verde with tortilla chips or use as a topping on tacos or enchiladas.
More Recipes + Ideas You'll Love
Want to save this salsa verde recipe? Pin it!