You are going to be SHOCKED at how easy it is to make roasted red peppers.  I always thought it was some mysterious chef-y thing … but it is really quite simple.
They'd be great for an evening bbq … but I'm pre-making them here for a breakfast recipe.
You'll need only two things … red peppers and oil.
That's it!
Now, the type of oil you use will enhance the flavor (such as olive oil).  Or you could use just regular vegetable or canola oil. What ever taste you prefer. And you can do all kinds of fancy things with them in recipes after you've made them.  But this is just the basic how-to-roast instructions.
First, wash your peppers and then coat them in oil.  Smother them.  Make them glisten and shine.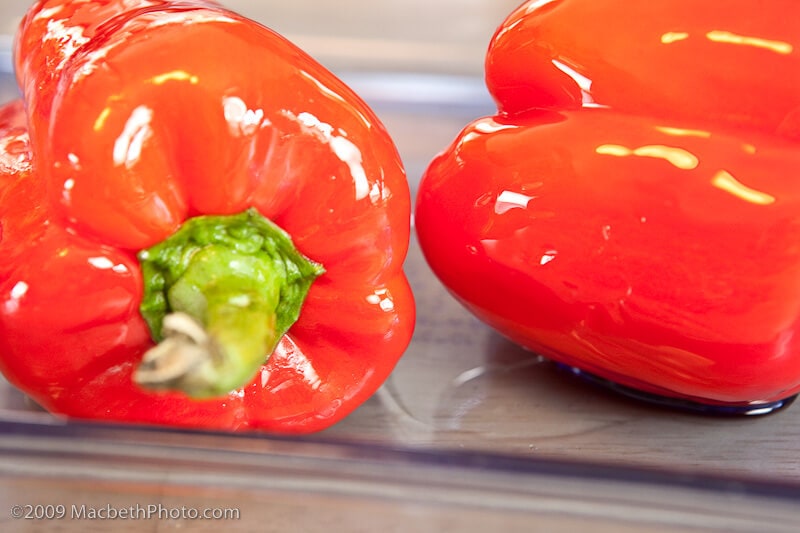 Place them on a baking dish (with sides to catch any goop).  Make sure every little inch is covered in oil.  AND make sure you've removed all stickers.  You could use a pastry brush for this, but I was going for the multi-tasking-hand-moisturizing-manicure-while-cooking.  Some recipes say to just pop 'em in the oven or on the grill plain without oil, but I think this helps them stay moist.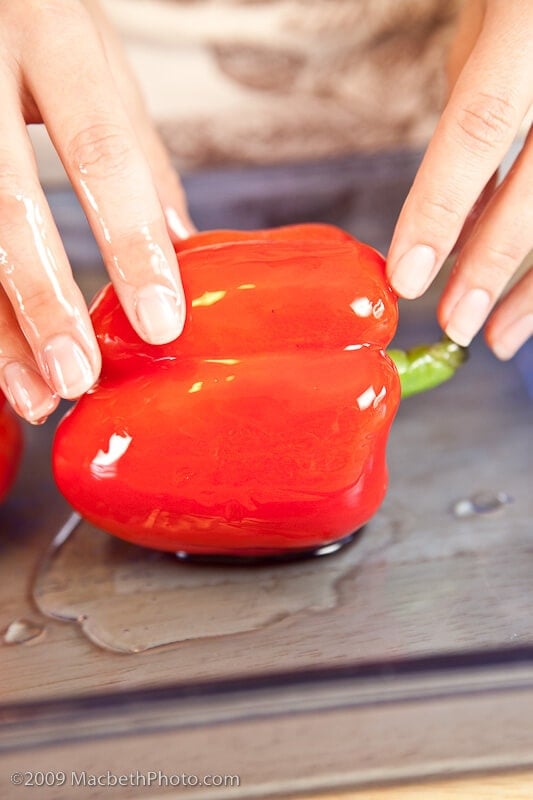 They'll need to cook for about 45 minutes, but keep a watchful eye on them!  The goal is for the skin to char and get blackened. When it does, you'll need to rotate them with tongs.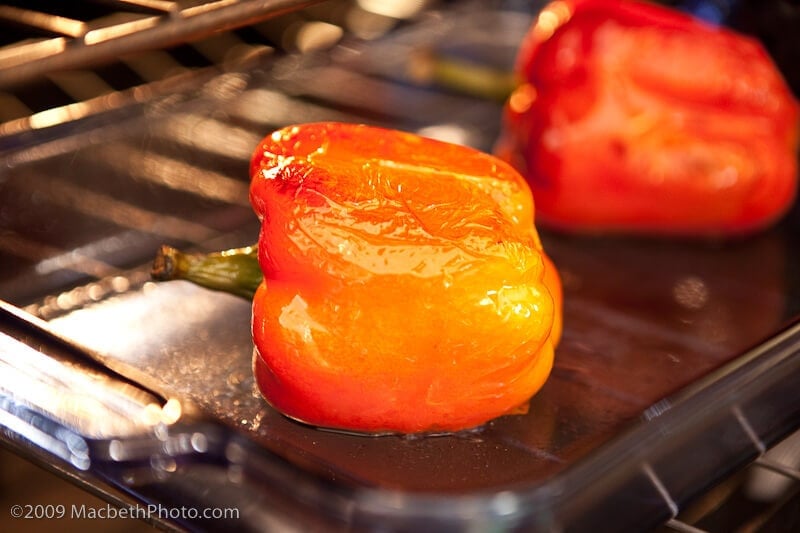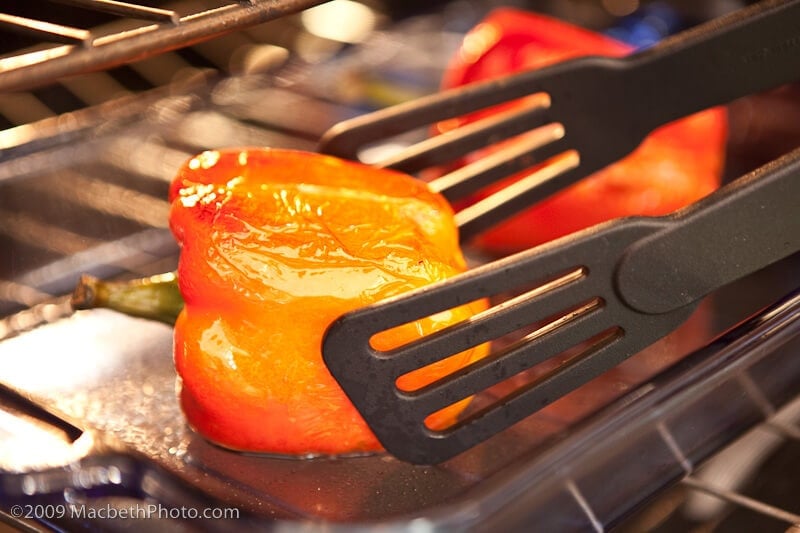 These look just about done …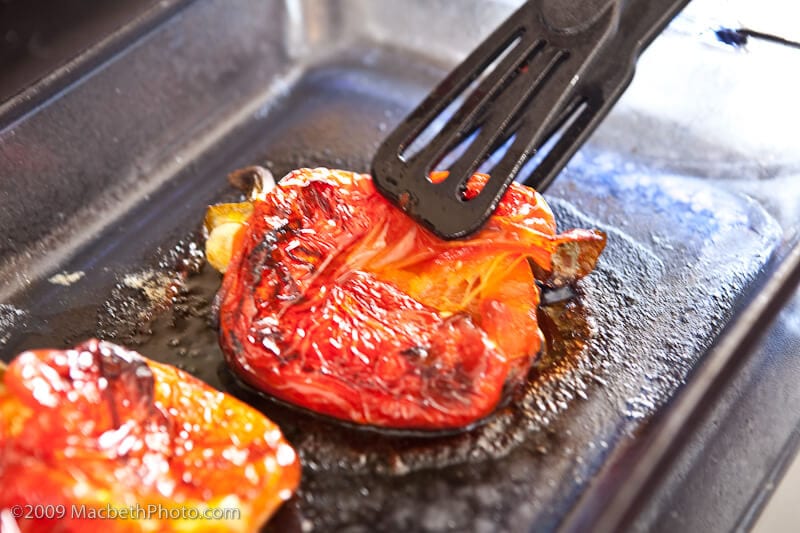 When you first take them out of the oven, place them in a sealed container to let them "steam" themselves a bit more to make removing the skin easy.  Be careful of any liquid that drips from them … it will be scorching hot!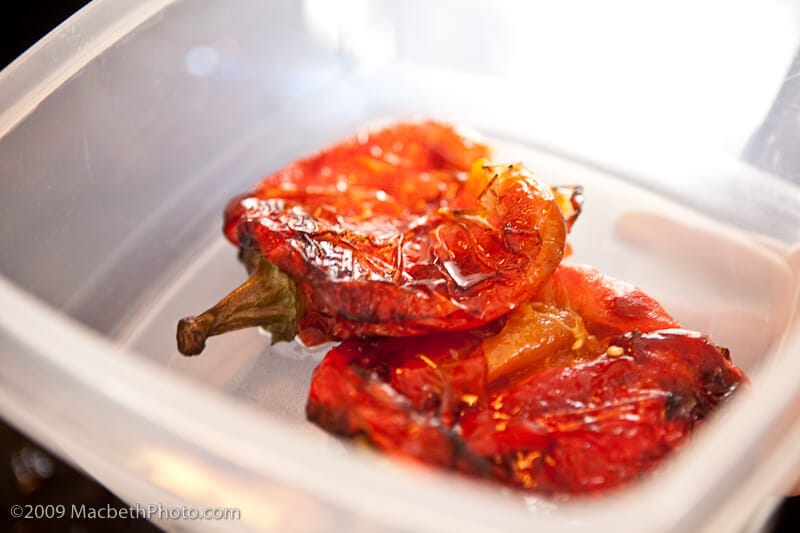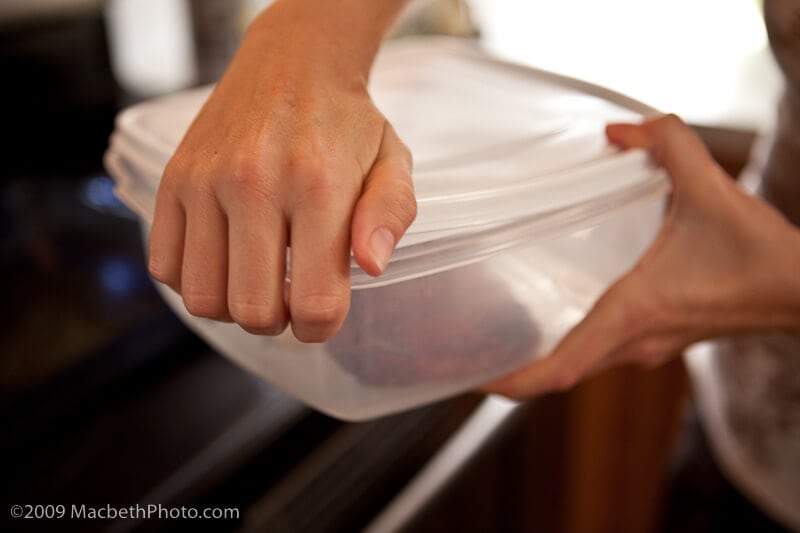 After they've cooled (about 15 to 20 minutes) you can remove the skins.  They should peel off easily.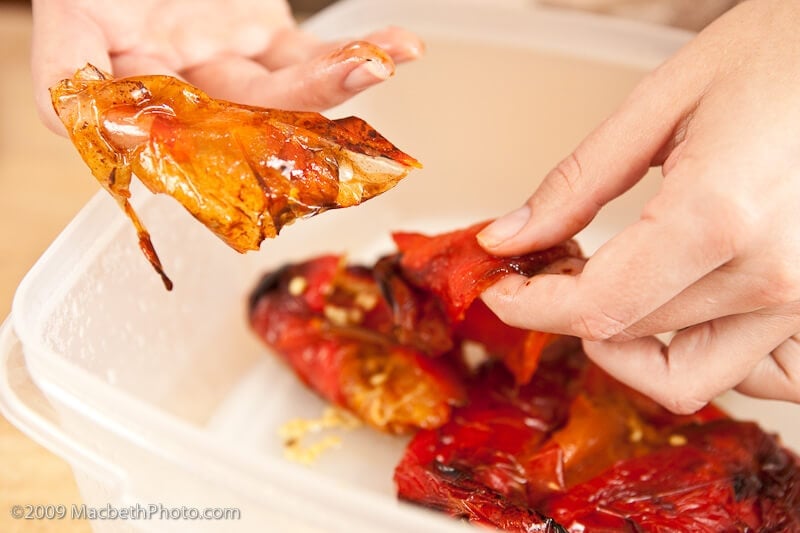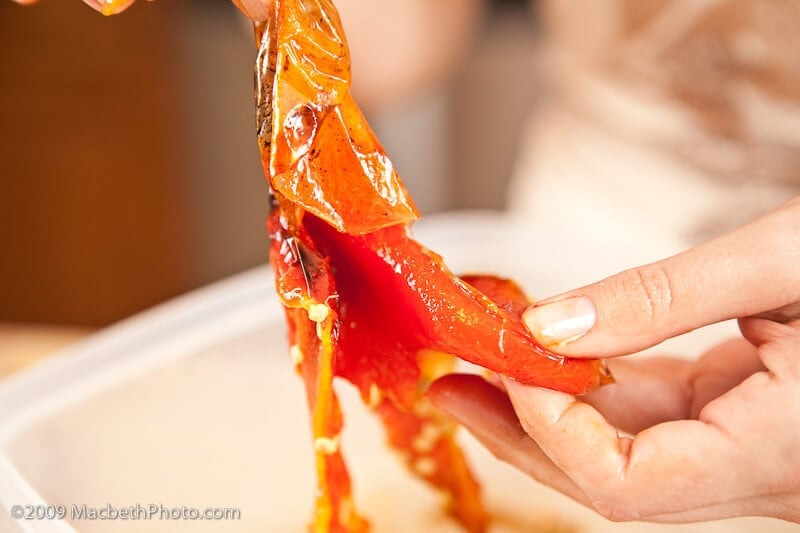 Brush off the seeds, remover the stems, slice up and serve!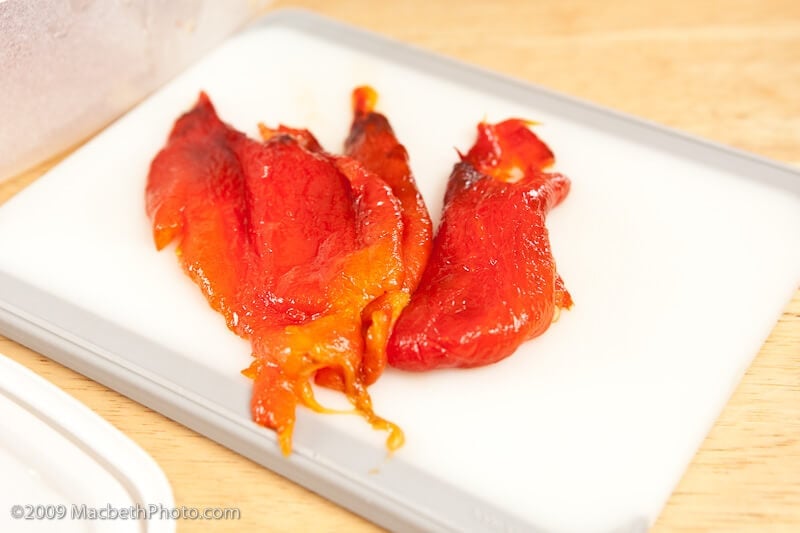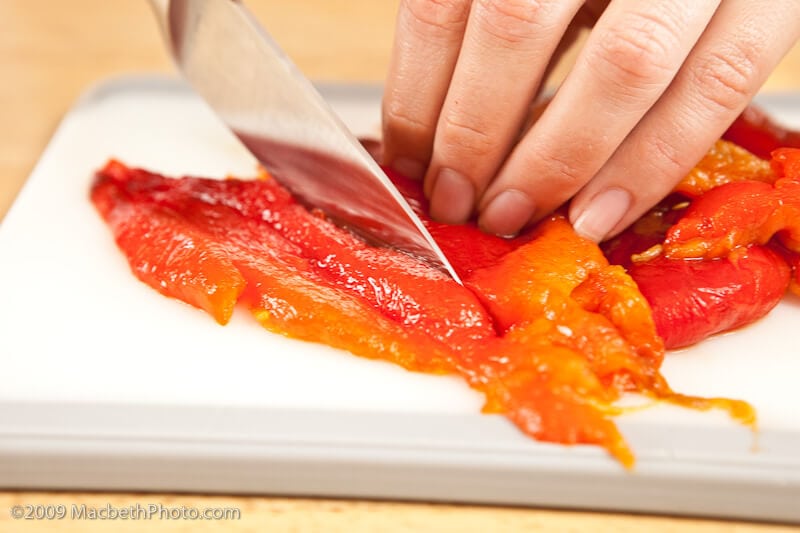 ###