Roasted rapini is one of my favorite vegetables to serve with steak or salmon. It's dark green, leafy, and slightly bitter. And that bitter flavor make it a vegetable that people either love or hate. I happen to love it! And I hope after making this roasted rapini recipe you'll love it too.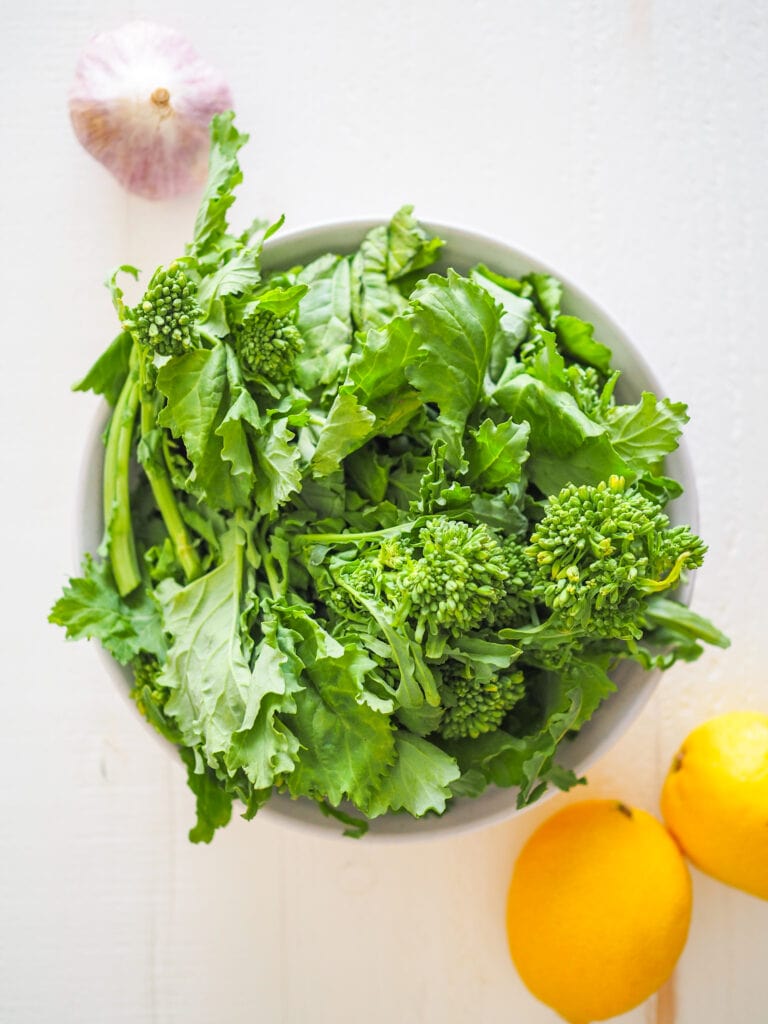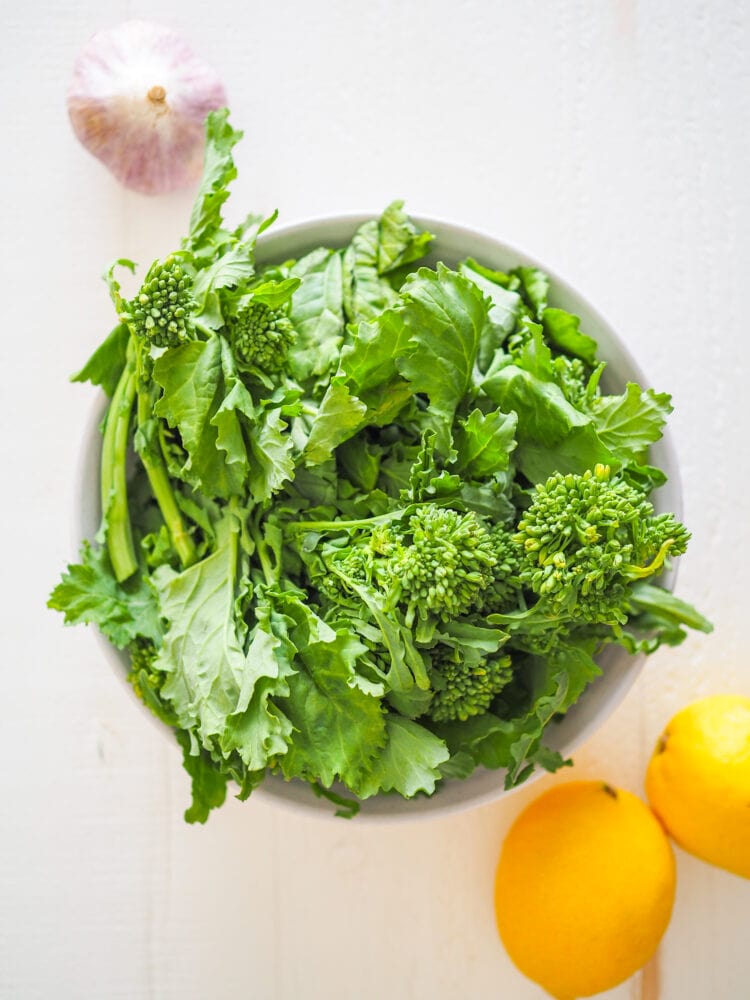 What's The Difference Between Rapini, Broccoli Rabe, and Broccolini?
Good question! I know there's a lot of "broccs" and "-inis" in there. So let's briefly explore these very similar (yet botanically different) vegetables and the way they taste.
First, broccoli rabe is also known as rapini. They're one and the same. However, rapini is not broccolini at all. Rapini (aka broccoli rabe) is more closely related to mustard greens or a turnip which is where it gets that delicious mouth-watering bitter flavor. Think of it like Italian broccoli.
Now, broccolini is a hybrid of the regular broccoli you probably grew up eating (or hating) and Chinese broccoli. The name broccolini is actually a registered trademark. Think of it as Chinese broccoli or baby broccoli.
Want to know how to tell the difference between the two? Rapini has more leafy greens, whereas broccolini has less greens and more long thin stalks with baby broccoli florets.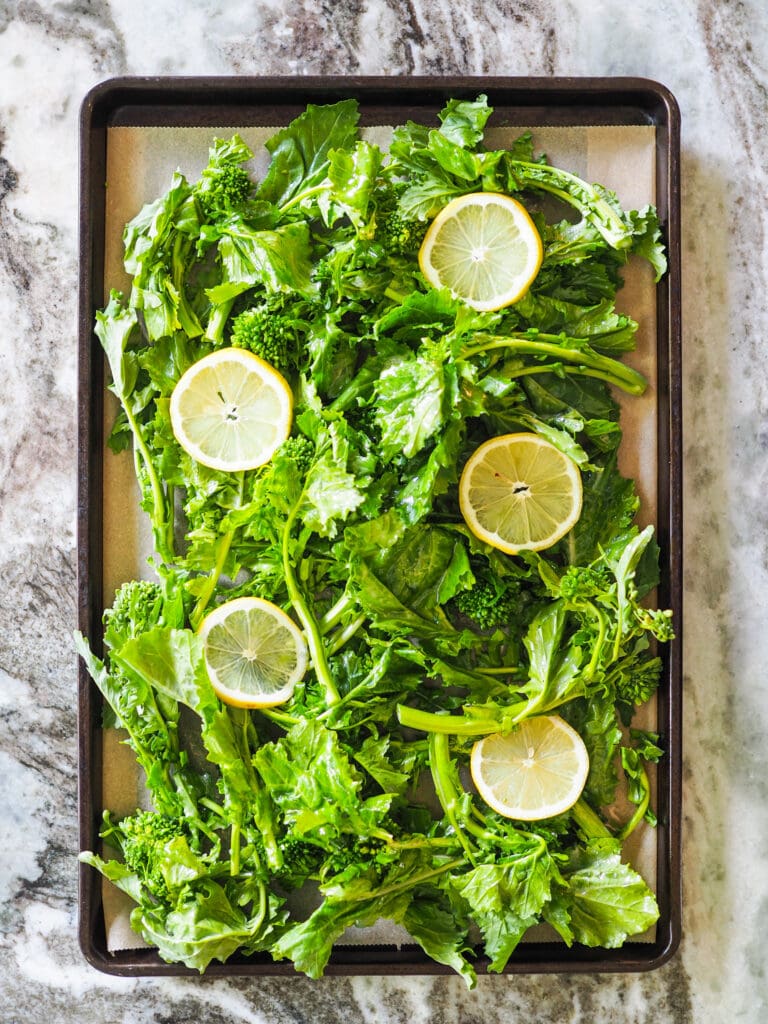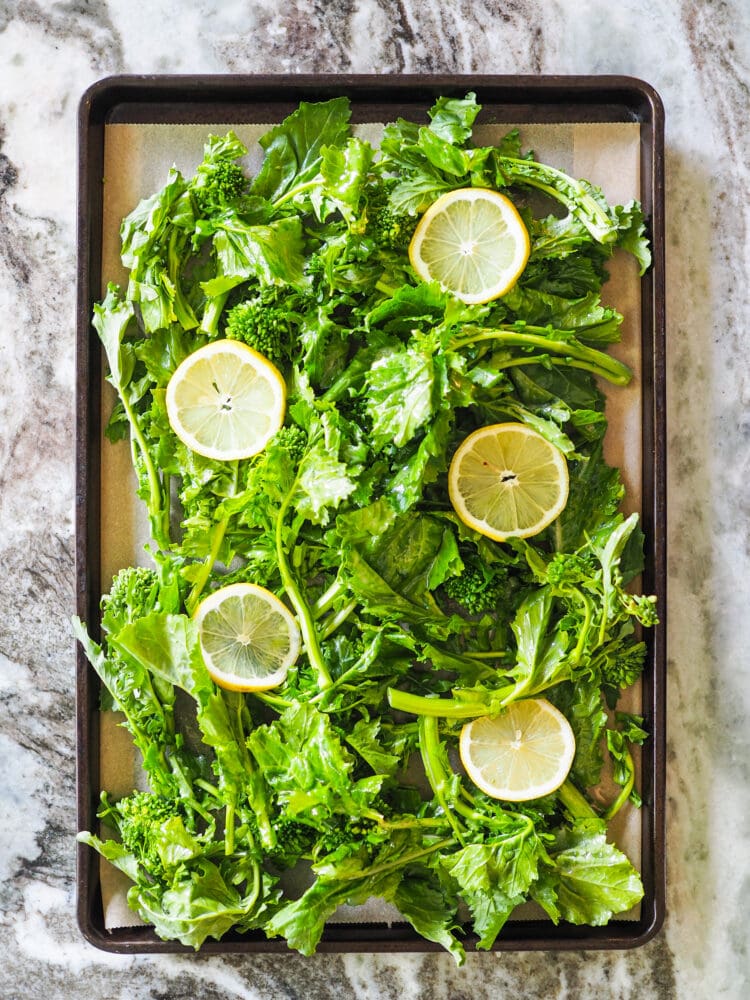 What Does Rapini Taste Like
Rapini leaves buds and stems are all edible. And the flavor is slightly bitter, which truly awakens the tastebuds. It's associated with Italian and mediterranean cuisine, so you often find it sauteed or roasted with lemon or garlic.
What's The Best Way To Cook Rapini?
Sautéed is the most common method of cooking. But personally, I prefer to roast rapini since it's easier to get a whole bushel of it on one pan and bake it in the oven while you're grilling or cooking meats or another main dish.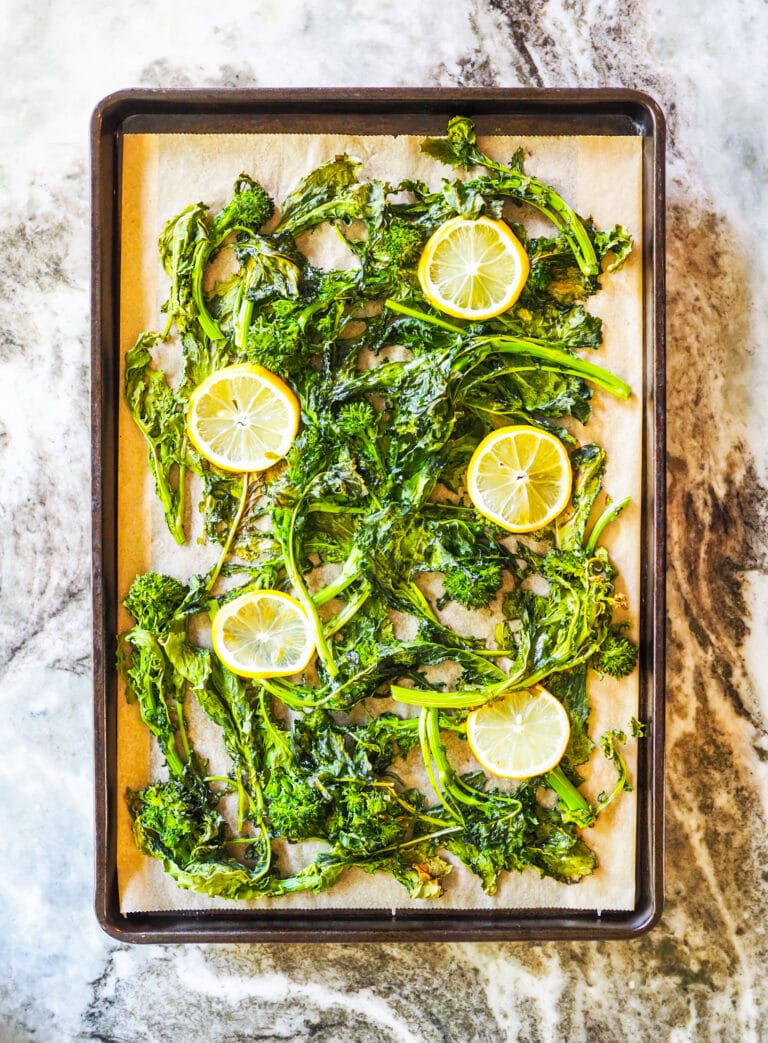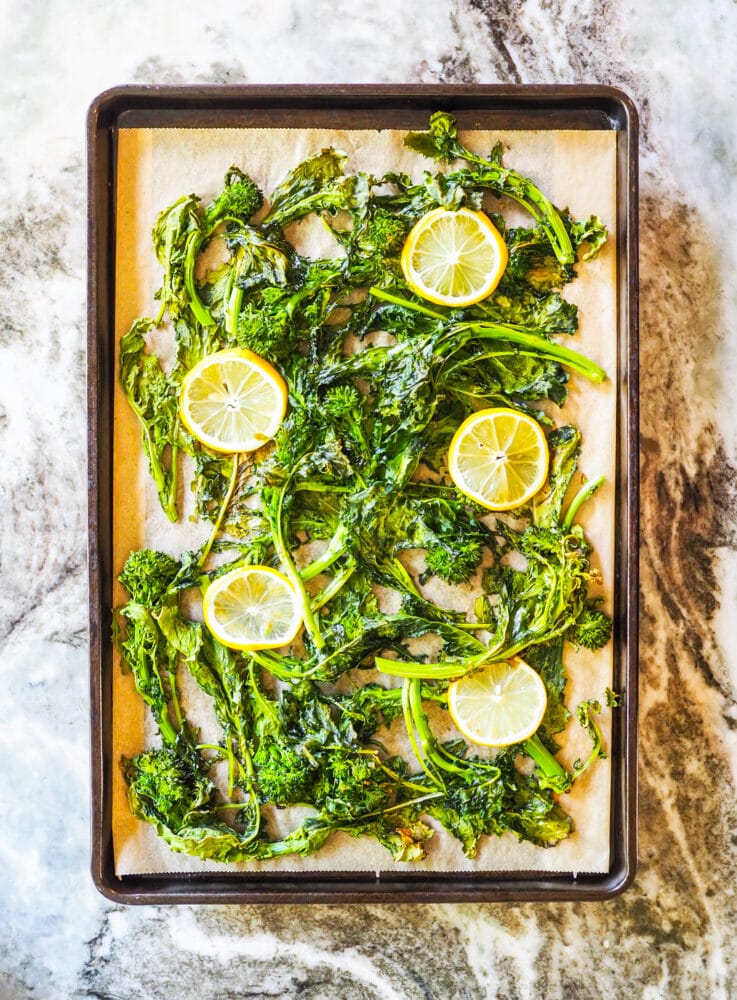 More Recipes We Think You'll Love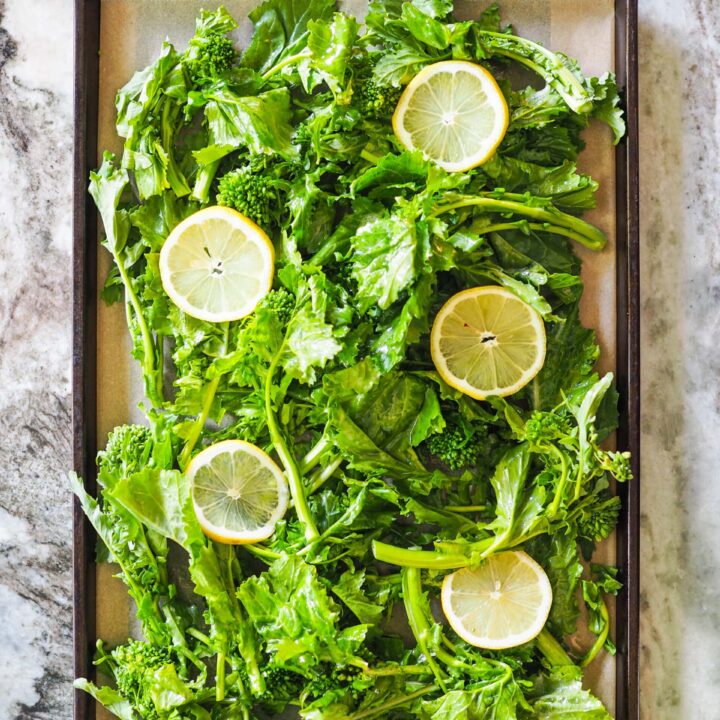 Roasted Rapini (Broccoli Rabe)
Ingredients
1 Bunch Rapini (Approx. 4 Cups)
1 Tbsp Olive Oil
One Lemon, Sliced Thin
Salt and Pepper To Taste
Instructions
Pre-heat oven to 400 degrees.
Rinse the rapini under water to wash and pat dry with a papertowel.
Add the rapini to a large bowl and coat with the olive oil, mixing it together with your hands or salad tongs to make sure all the vegetables are lightly coated in oil.
Prepare a baking sheet with parchment paper and lay out the rapini.
Cut the lemon into 1/4" slices and place them on top of the rapini.
Roast rapini for 10 minutes until the leaves and florets have started to brown.
Let cool for two to three minutes, sprinkle with salt and pepper to taste, then serve!
Notes
I like to use parchemnt paper instead of aluminum foil since the rapini doesn't stick to it.
The lemon is optional, but I think it enhances the flavor and reduces the bitterness just a bit.
Nutrition Information:
Yield:

6
Serving Size:

6
Amount Per Serving:
Calories:

26
Total Fat:

2g
Saturated Fat:

0g
Trans Fat:

0g
Unsaturated Fat:

2g
Cholesterol:

0mg
Sodium:

52mg
Carbohydrates:

2g
Fiber:

1g
Sugar:

0g
Protein:

0g
Nutrition Information Provided Is Only An Estimate