In adding to my collection of recipes from around the world, I couldn't pass up the opportunity to spend some time with Chef Kelvin at the CasaMagna Puerto Vallarta Marriott as he offered to share with me his abula's recipe for enchiladas rancheros, or Mexican enchiladas. And you know there's nothing better than a recipes passed down from grandmothers.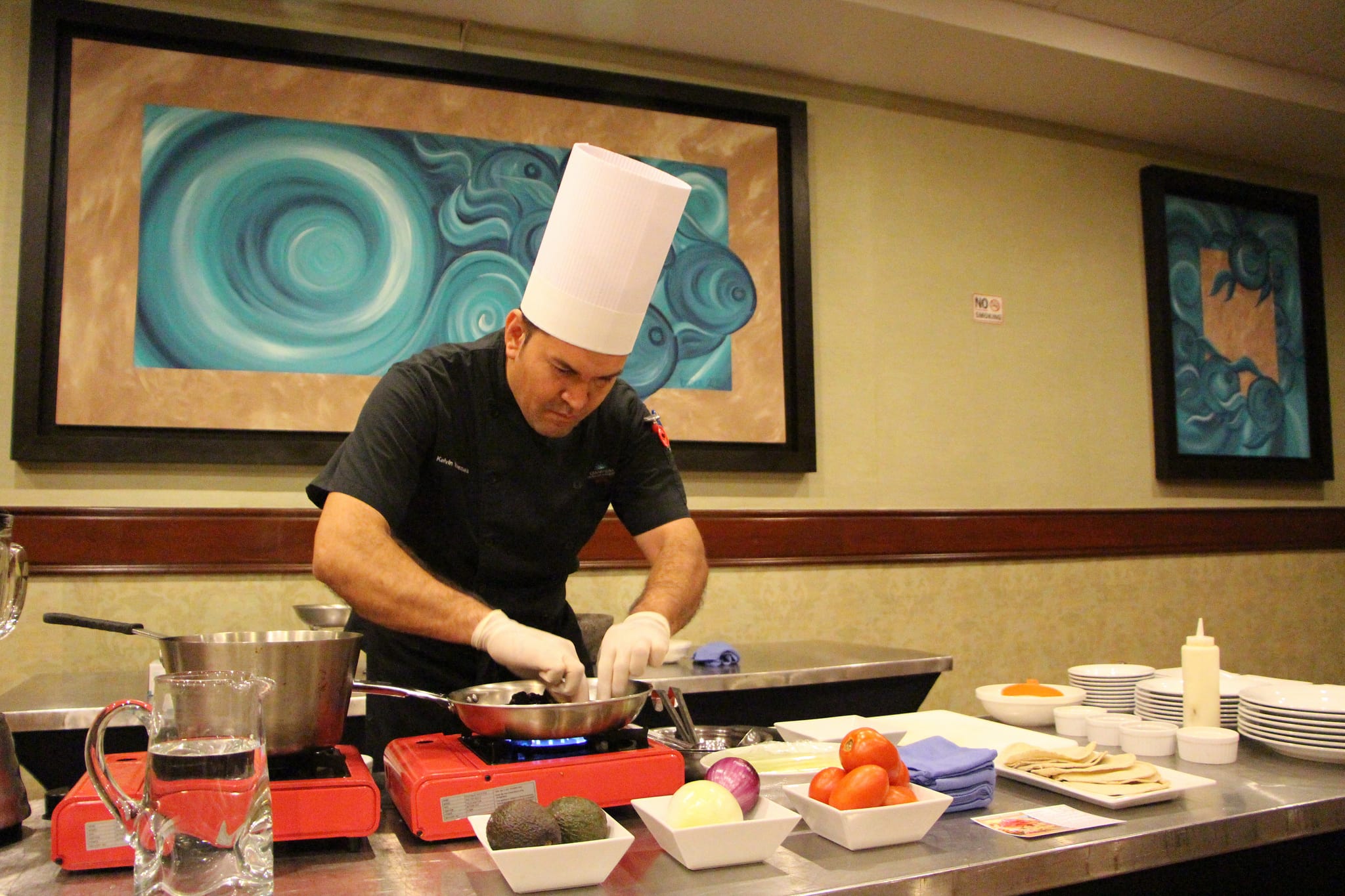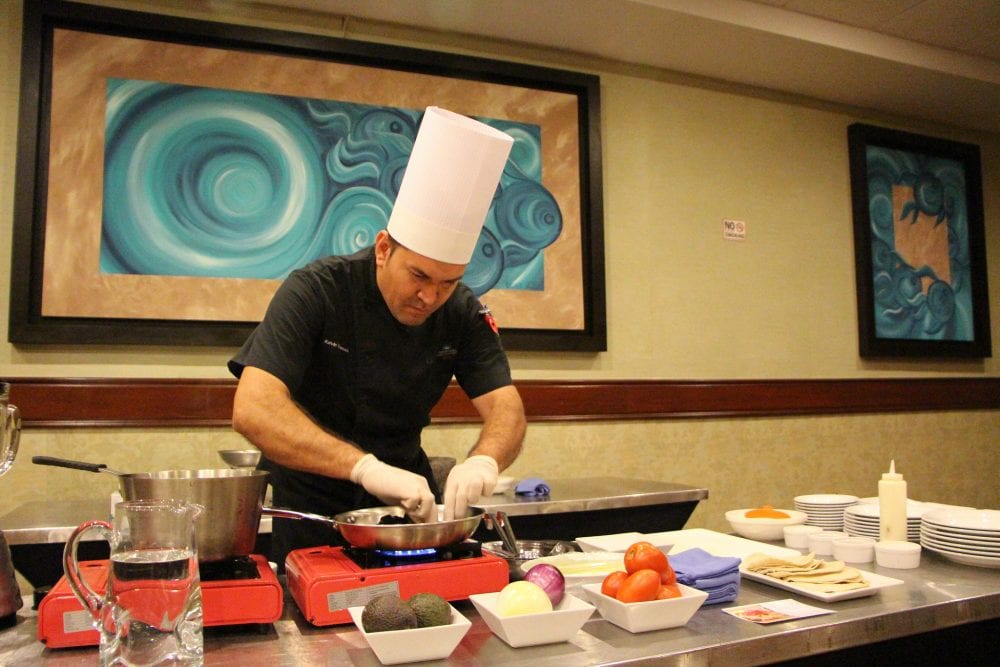 If you were following along on Instagram, then you already know the trick to getting spicy layered flavors.  As I discovered, the secret is in making the sauces from scratch and then dipping the tortillas in the chile sauce BEFORE you fry them.  That's how they get that extra kick of heat.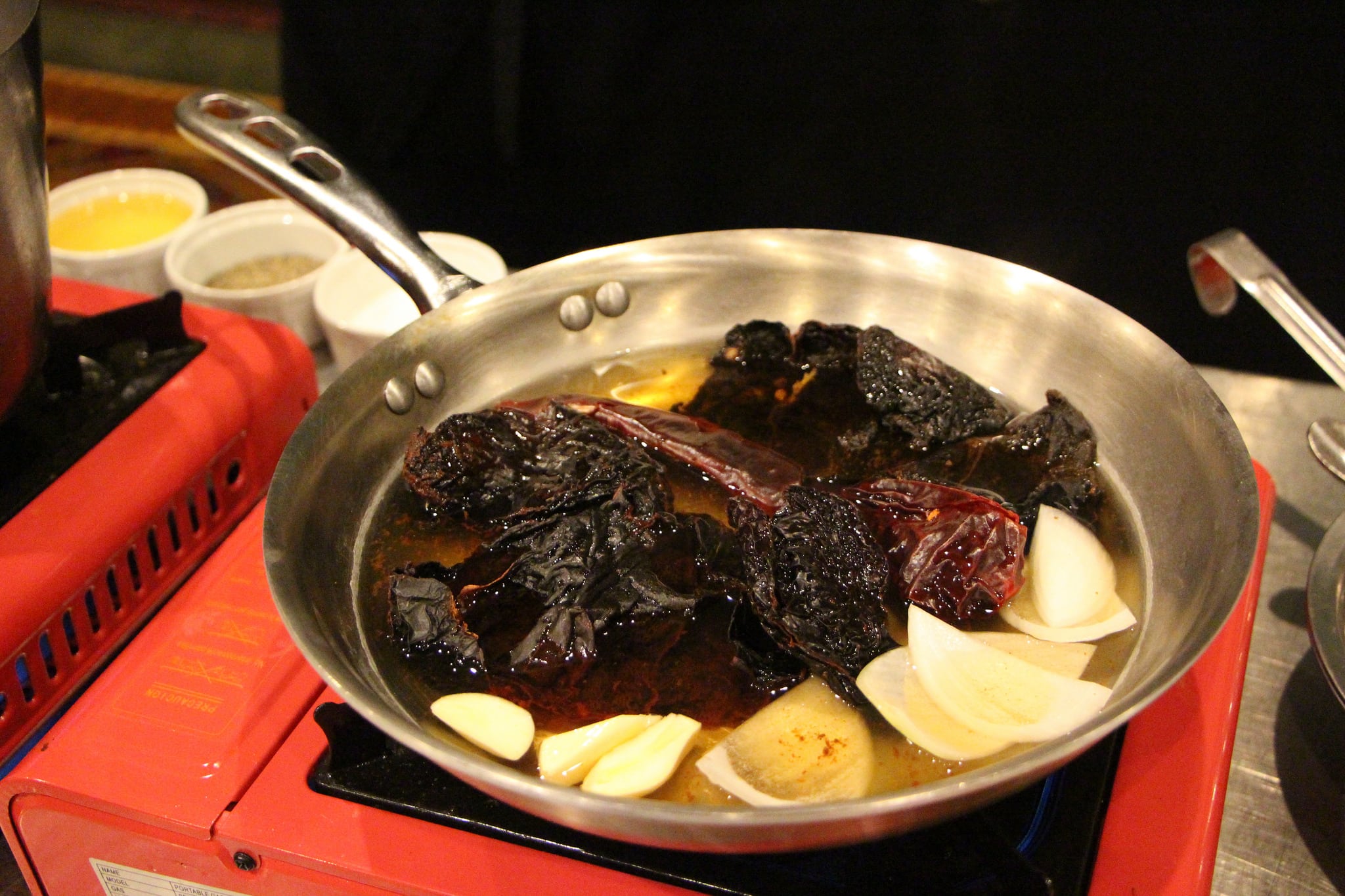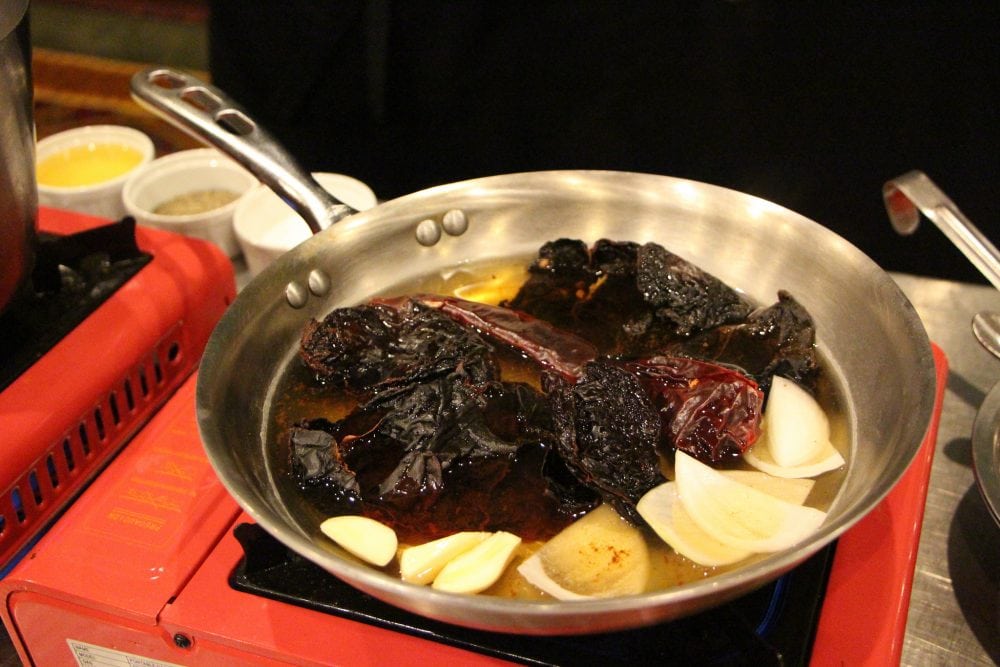 Chef Kelvin is from Nuevo Vallarta,  just north of Puerto Vallarta.  He's been a chef at the Marriott there for over 20 years and is passionate about food and sharing delicious experiences. Want to experience the flavors of Mexico at home?  Check out Chef Kelvin's recipe below.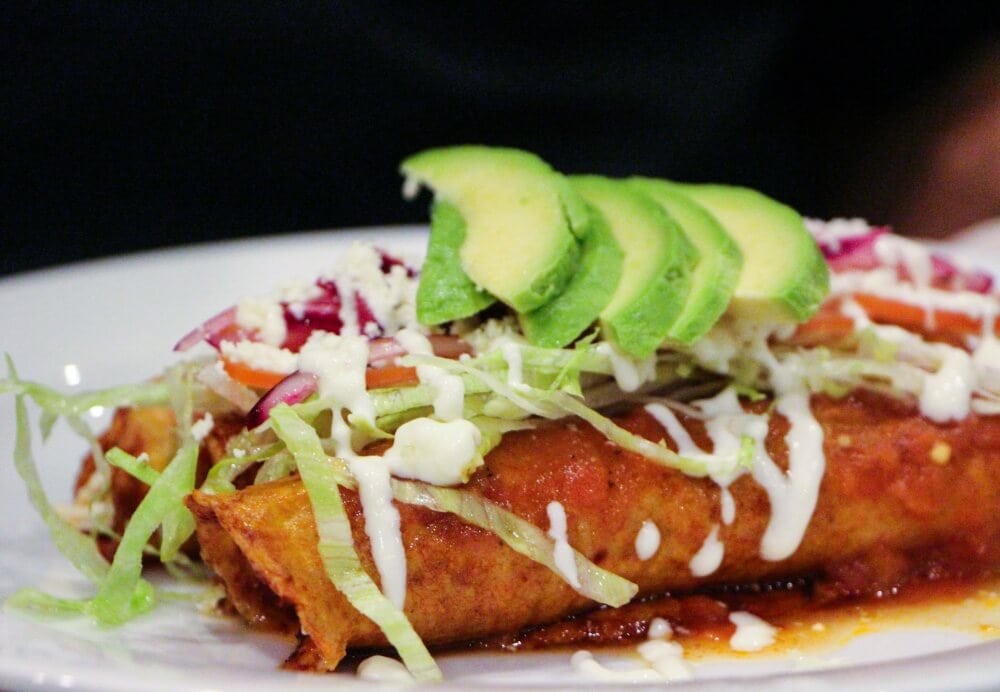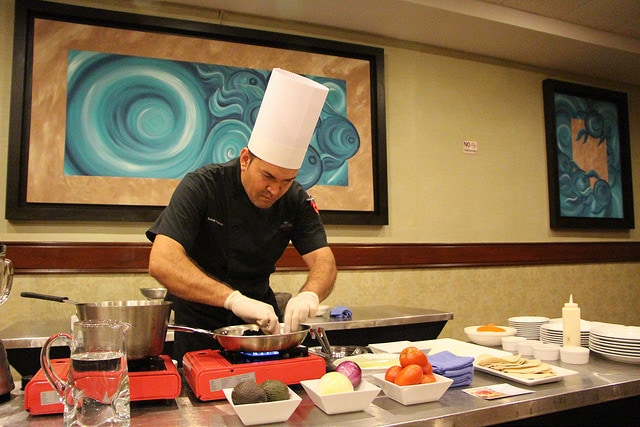 Recipe: Mexican Enchiladas
Ingredients
6-8 corn tortillas
Pre-cooked, shredded chicken breast (can also use cheese or beef)
2 pcs Chile Ancho
1 pc Chile Guajillo
1 pc garlic
2 oz white onion (about 1/4 onion)
1 oz white vinegar
pinch of cumin
pinch of black pepper
pinch of salt
3 cups of water (for boiling and/or thinning chile sauce)
8 oz tomato sauce
3 pcs sliced tomato (garnish)
2 oz sliced red onion marinated in vinegar (garnish)
2 sliced avocado (garnish)
3 oz sliced lettuce (garnish)
2 oz sour cream (garnish)
Instructions
Start by making the ancho chile dressing. In a saucepan, boil the chiles, white onion and garlic with water. Once they are soft, pour the content into a blender along with the vinegar, cumin, salt and pepper.
Heat a large skillet to medium heat and add the olive oil.
Dip the tortilla in the chile dressing, spreading it over both sides. Then fry the tortilla.
Fill the fried tortilla with chicken, cheese, or meat and roll it. Spoon the tomato sauce on top and garnish with sour cream, lettuce, diced tomato, avocado, and marinated onions.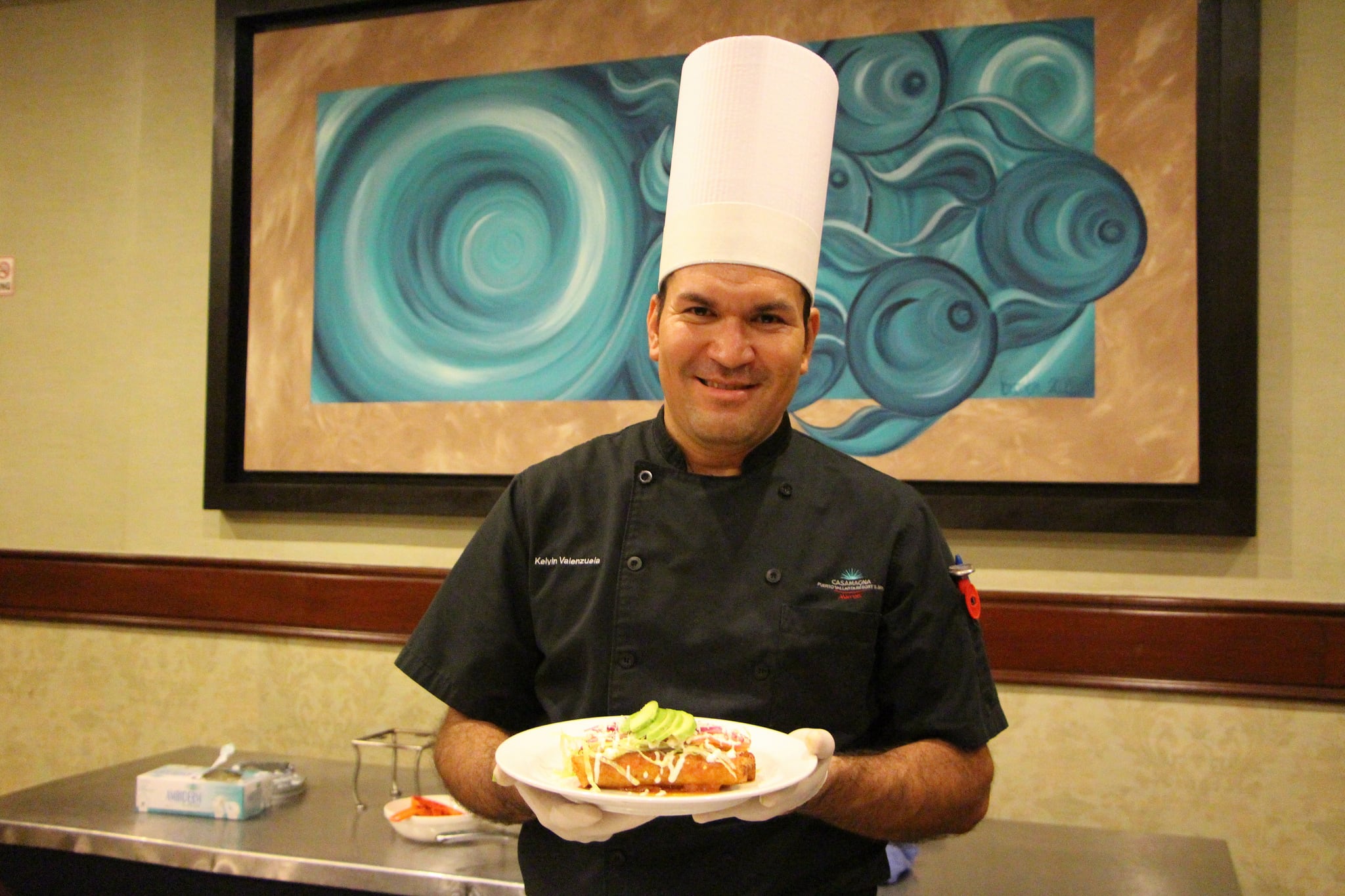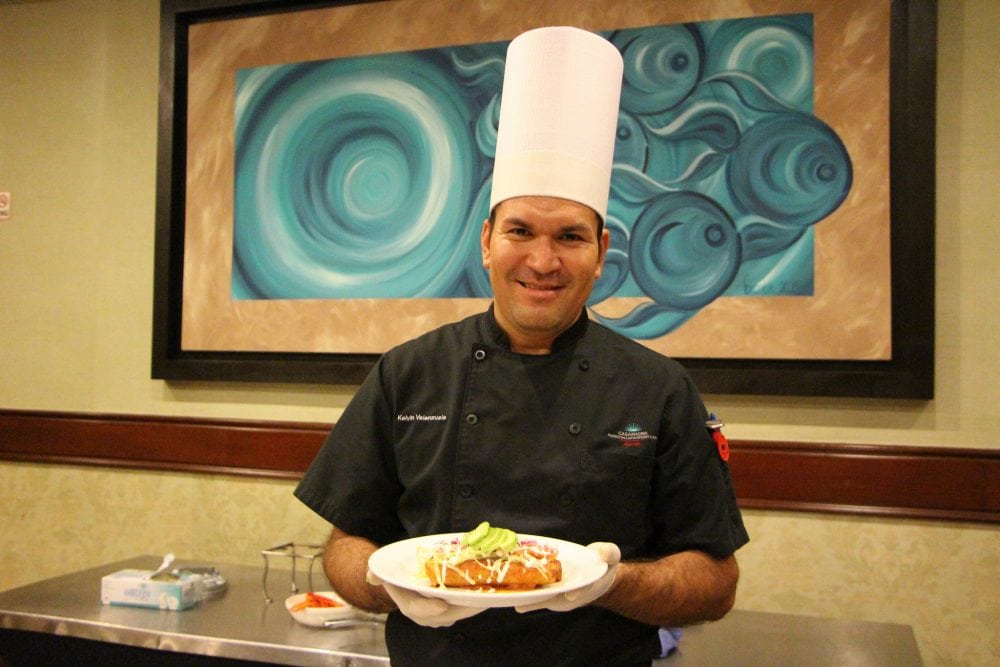 I was in Mexico as part of the Passport To Paradise project and was sponsored by Marriott Resorts. My enthusiasm for Mexico, the Caribbean, food and travel are all entirely my own. To learn more about Marriott Resorts of the Caribbean and Mexico and to see their current specials, please check out their web page.