Catching a red eye flight a for business trip? Flying overnight across the Atlantic or Pacific to a fun new destination for vacation? If so, these tips on how to survive a red eye flight are for you.
Red eye flights sometimes get a bad rap, but with a little planning, you can arrive at your destination feeling refreshed and rested. Here are 8 things you can do to make your overnight flight more comfortable.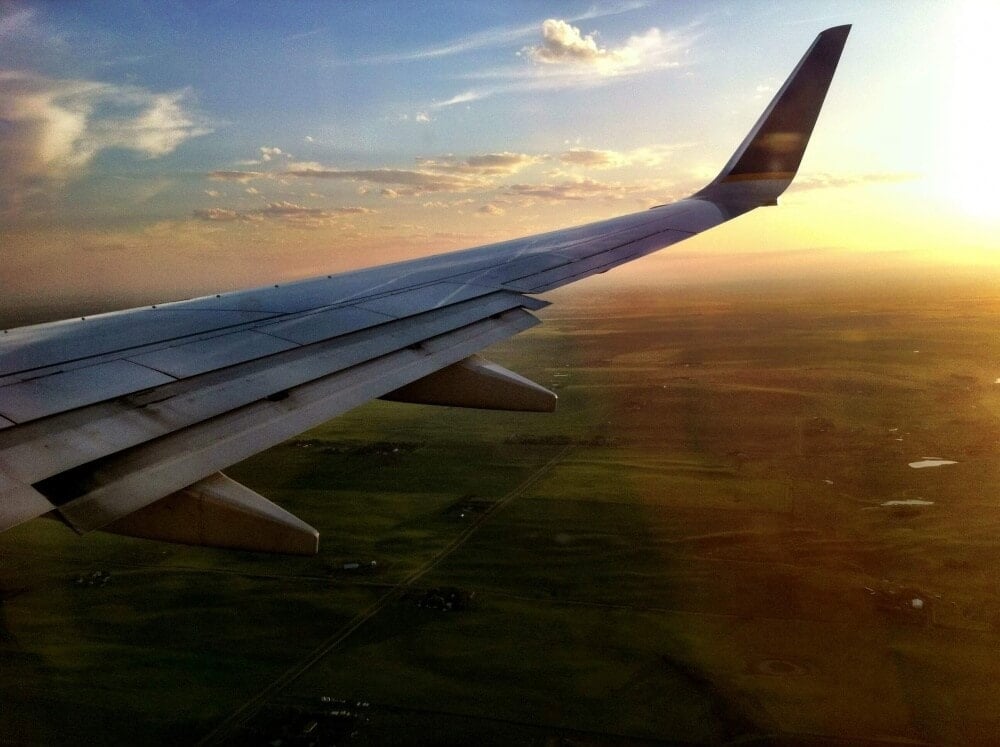 – INTENTIONALLY SELECT YOUR SEAT
If your budget allows, overnight flights are definitely the time to spring for that extra legroom like what's offered in Delta Comfort Plus or on Virgin Atlantic. If you can't splurge for business class or economy plus seat, instead look to secure an exit row seat for a little extra room.
But even if you can't do the upgrade, there are a few ways you can make your seat more roomy and comfortable. For a red eye, I always like having a window seat so I can lean my pillow against the side of the cabin. But if you need to go to the bathroom frequently, the aisle might be better.
BONUS TIP: This doesn't always work, but I thought it was worth mentioning. If you are traveling with a spouse or friend, each of you should select the aisle seat in the middle row, leaving an empty seat (or two) in-between you. Most travelers won't pick middle seats, so if the flight doesn't fill, you'll each have an extra seat to spread out on. If it does fill, the person in the middle seat will usually be more than willing to switch with one of you so you can sit next to each other.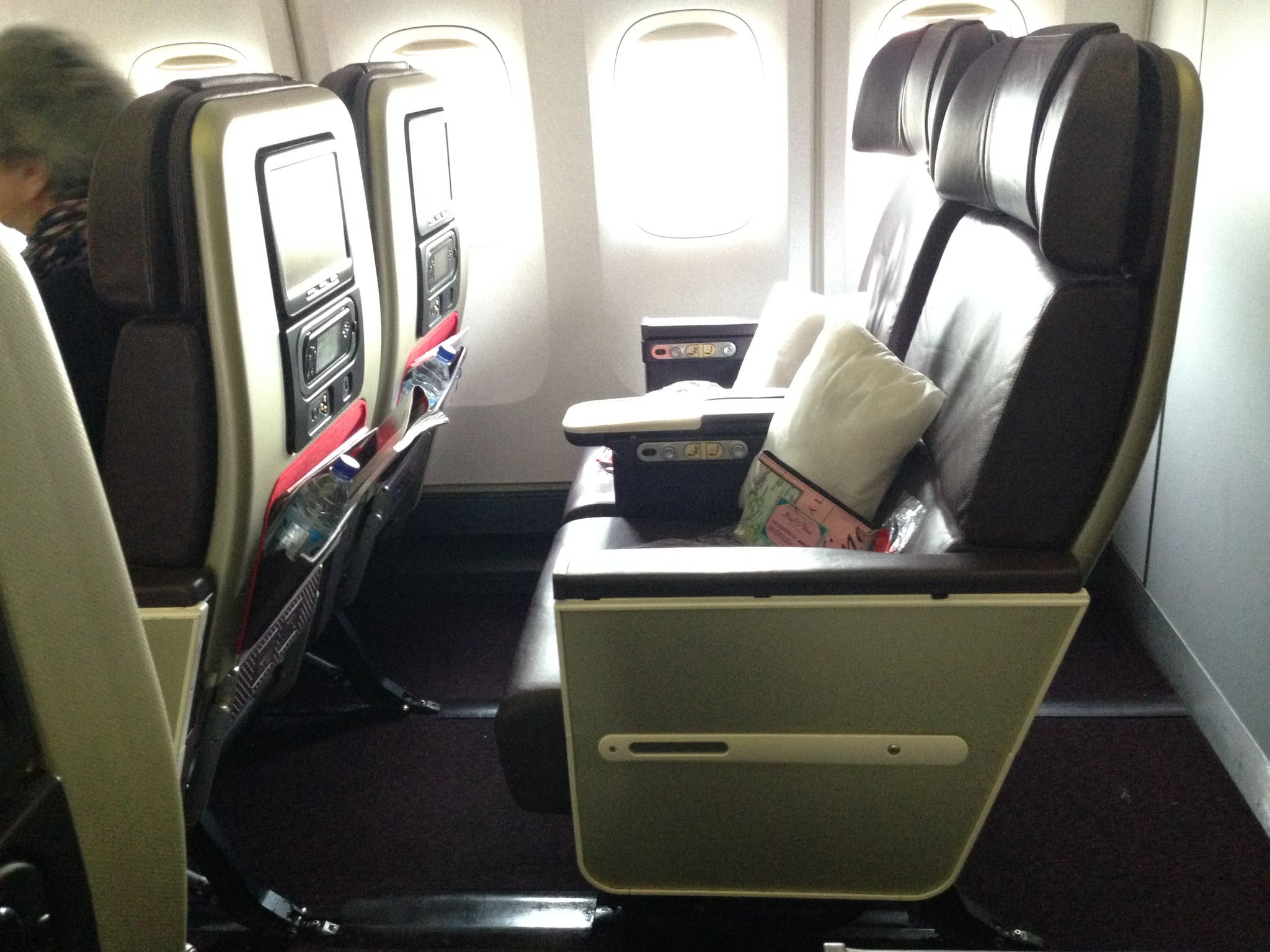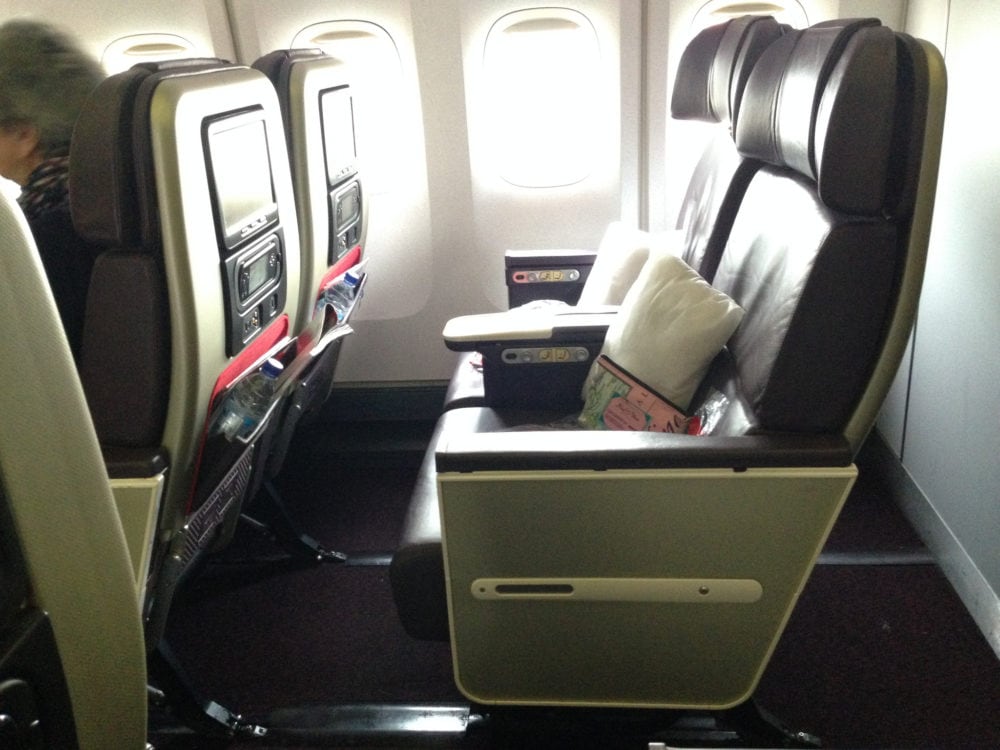 – DRINK LOTS OF WATER
Start hydrating at least 48 hours before your flight, make sure to get a minimum of eight 8 ounce glasses of water a day. During your flight, drink 8 ounces of water for each hour you're in the air.
– SKIP THE ALCOHOL, SALT, AND CAFFEINE
I know. I might have just listed your three favorite things. But there are a few plane food mistakes you can make and these three are the biggest ones. It's so tempting to have a cocktail or glass of wine when you're headed out on vacation. But alcohol can be very dehydrating, especially in flight. Save that celebratory drink for when you arrive at your destination.
As for salt, it can contribute to dehydration and bloating just the same as alcohol. Ask for a lemon slice instead and squeeze a little citrus acidity to add a little more flavor to your meal.
And I'm a huge coffee fan, but in-flight I switch to herbal tea as my cozy beverage of choice. Plus, the steam from the cup adds just enough humidity under my nose to make it more comfortable to breath dry cabin air.
– SYNC YOUR CLOCK
Adjust your watch to the time at your destination, and once you board your flight try and go to sleep based on your normal bedtime in the destination's time zone. I know, easier said than done.
Order a special diet meal with the airline (such as low sodium or gluten free) so you get served your meal first. That way you can get to sleep sooner. Plus a lighter meal, such as a vegetarian or gluten free option, will be easier on your digestive system in a zero-humidity environment like an airplane. Or, you could even pack your own meal as long as it meets security requirements for liquids and gels.

– WEAR COMFY AND SUPPORTIVE CLOTHES
This is where I'm glad the "athleisure" trend has stuck around. Compression socks or leggings are a must for long-haul flights. Wear clothing that is loose and comfortable. Since I fly so often, I have what I call my "overnight flight uniform" that consists of leggings, a baggy (yet fashionable) t-shirt, and an oversized soft fabric scarf that can double as a wrap or a blanket.As for shoes, pick something that you can easily slip on or off when you go through security and for when you want to feel cozy at your seat. I also recommend wearing compression socks to aid in preventing feet swelling and blood clots if you have a long flight. You can always stash these in your carry on and slip them on once you are in your seat. [One extra tip I received from my friend, Sherry, who did get blood clots from a long flight, is to start taking a baby aspirin as 48 hours before your flight and continue it during your flight and for a full day after.]

– CREATE YOUR OWN COMFORT KIT
Airlines might give away a little amenity kit for international flights, but nothing beats bringing along your own upgraded kit with all of your favorite things. I always have a little TSA-friendly "spa kit" stashed in my carry-on. I include things like eye drops, a hydrating fascial mist spray, a good lip balm and hand cream, plus my own eye mask and ear plugs.If you're flying economy or coach, also bring a foldable foot rest (it looks like a swing and easily fits into a carry-on bag), a soft wrap that you can use as a blanket, and a pillow. For travel pillows, I prefer the ones that you can inflate so they pack flat when you don't need them.
– ARRIVAL
In addition to a spa kit, create a mini amenity kit so that you can freshen up before you arrive. Things like dry shampoo, face cleaning wipes, moisturizer, and a little perfume. Think of anything you might need to freshen up and start your day, especially since you might not be able to check-in to your hotel room and get a shower until the afternoon.
– FIRST DAY
One of the tricks I use when I'm in a new time zone is I take Vitamin B in the afternoon for the first couple of days. It not only gives you that extra bit of energy you need when you're feeling sleepy and sluggish, but Vitamin B also helps regulate sleep, so you'll fall asleep faster when your head hits the pillow. Also, keep hydrating and drink plenty of water to fight off the feeling of jet lag. And enjoy your trip!
Want to save these tips? Pin it! 🙂