As the capitol of Alberta, Edmonton is best known for it's reputation as a "Festival City" due to the amount of events scheduled there throughout the year.  They also boast the largest mall in North America.  Pete and I visited Edmonton on a festival-free weekend, so to be honest, we were a bit underwhelmed upon arriving.  But our first impression left us open for some big surprises.  We learned you have to dig past the surface where you'll find a lot of hidden gems and local pioneers carving out a bit of awesomeness.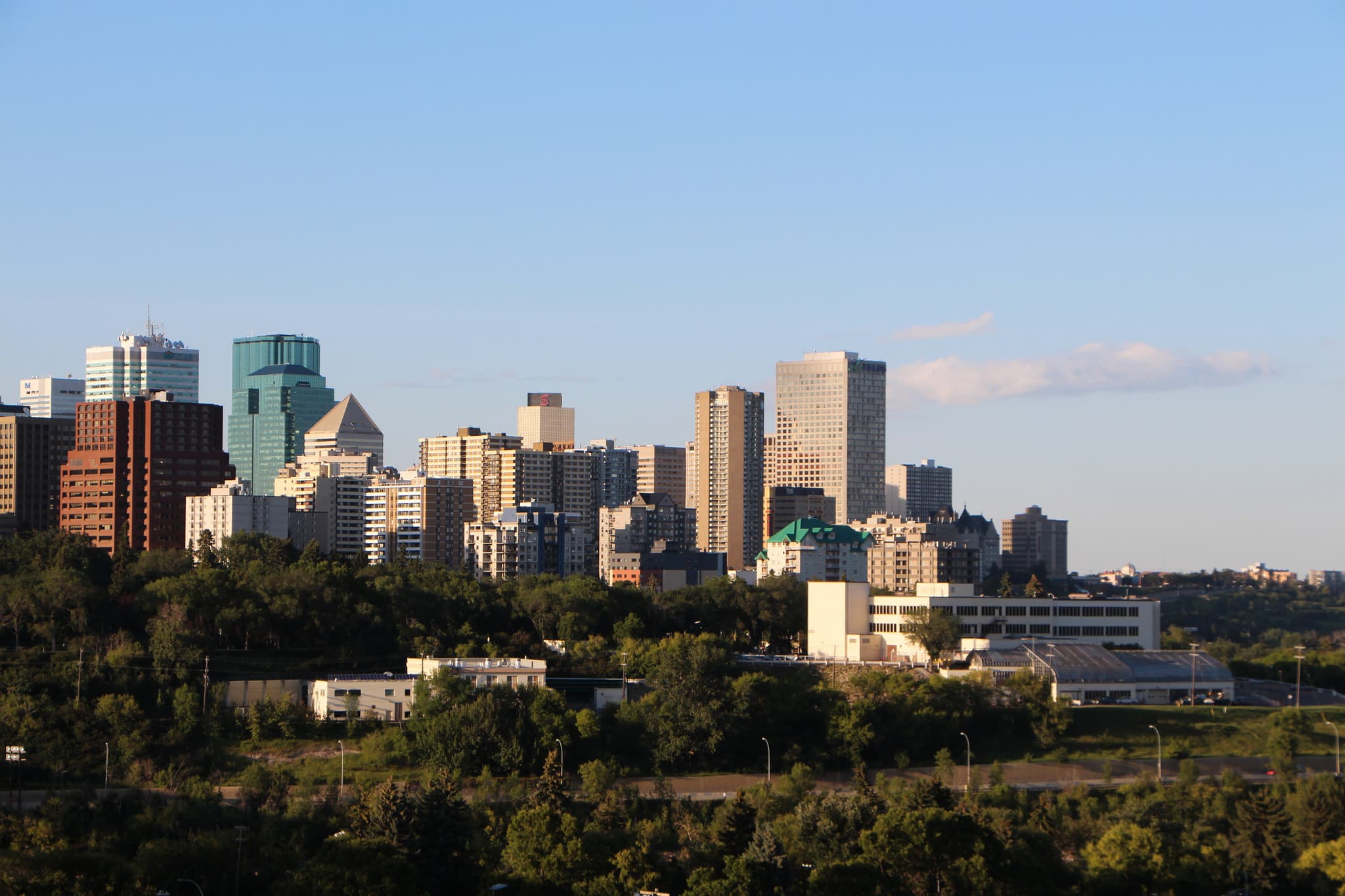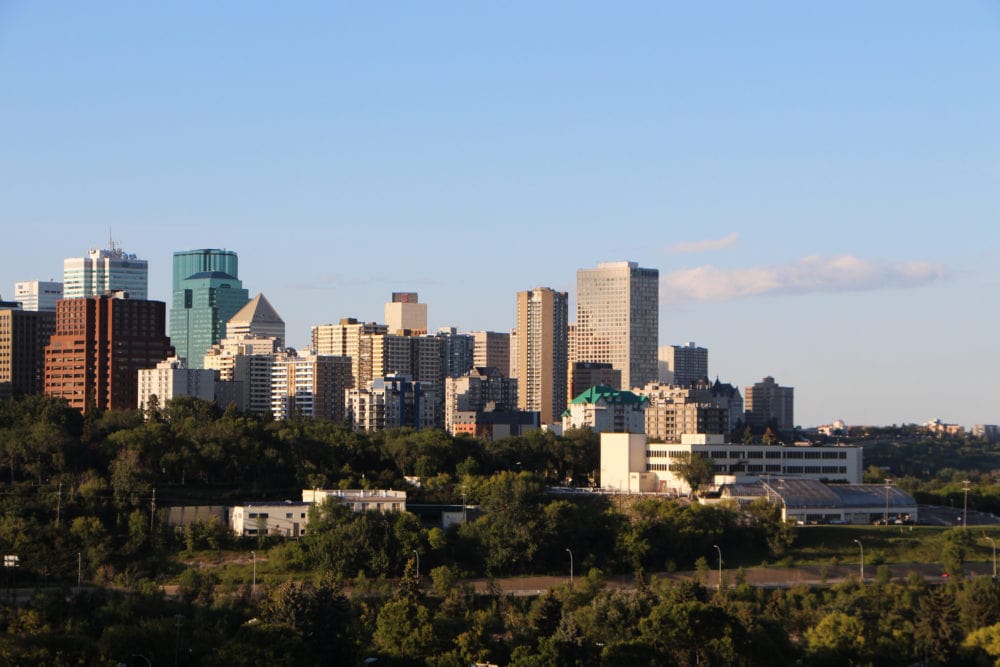 A few residents who confessed that they had left Edmonton and swore to never come back, but then they returned, sharing their worldly experiences and introducing different cultures through flavors and food.  There is a sense of pride here and an appreciation for craftsmanship that cannot be ignored.  Edmonton grows on you.  It's a city to rally behind and cheer for.  And it's definitely worth exploring Edmonton's edible treats.  Here are five locally owned eateries we fell in love with.
5 Must-Try Eats In Edmonton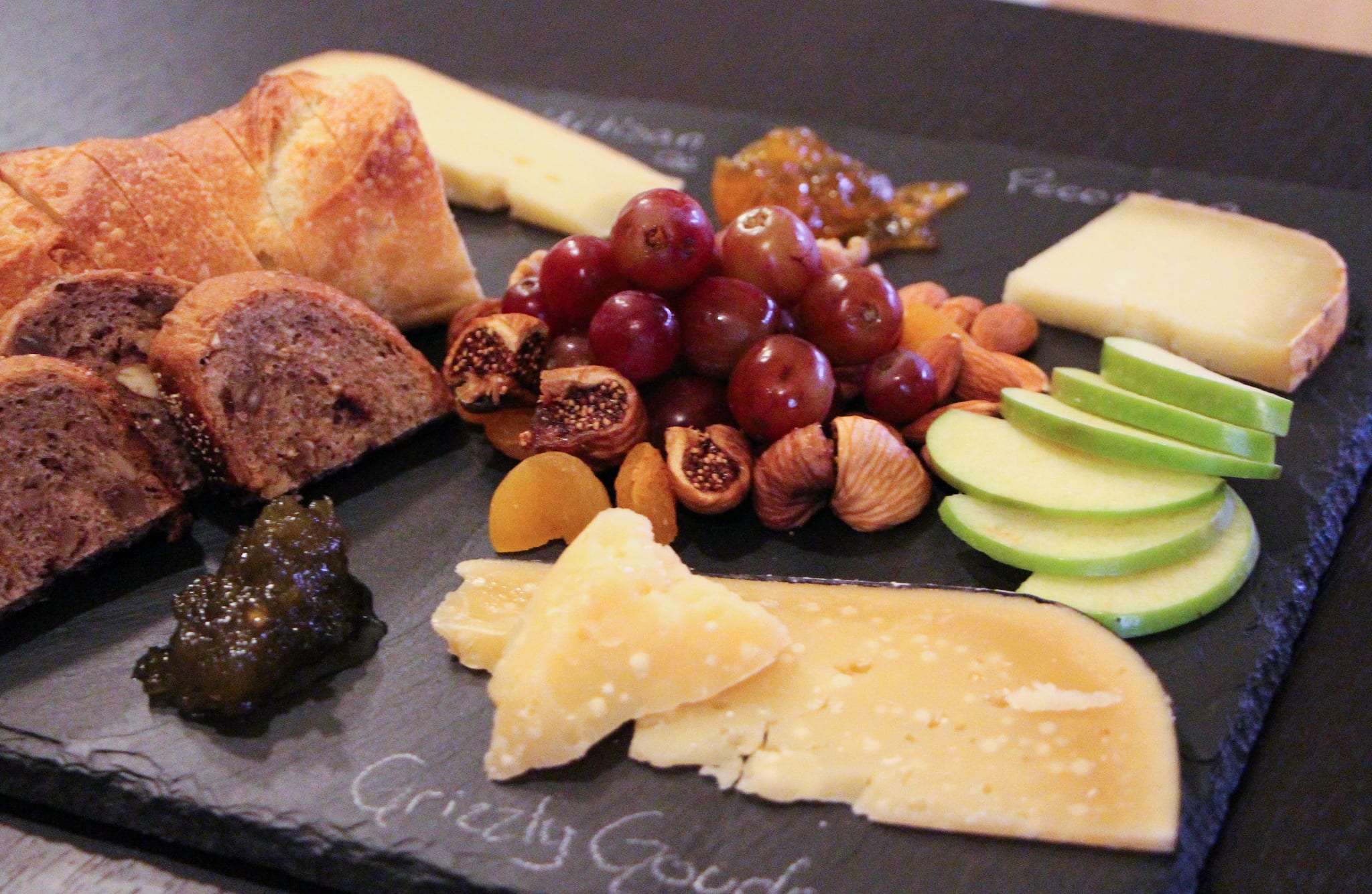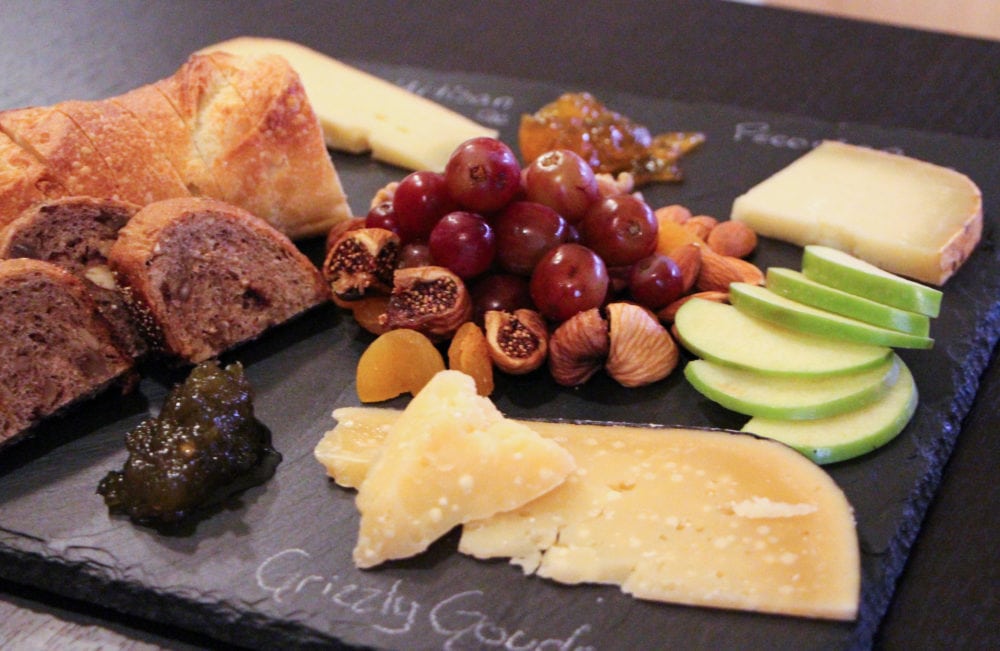 1 – Cavern
Tucked in the basement floor of the Phillips Loft building is an urban cavern offering all sorts of delectable gourmet bites.  The owner, Tricia Bell, is a connoisseur of cheese and after asking us a few quick questions about our likes and dislikes, was able to put together a pairing of cheeses, jams, figs, nuts, and local beer that had our palates singing.  Cavern has over 100 different types of cheese from international favorites to a great assortment of Canadian cheese.  Pete and I tried one made by monks in Quebec, and a smoky Gouda and a creamy Pecorino made locally in Edmonton.
We discovered quite a bit that afternoon, such as the bold way the taste of a cheese can range from a sharp tang to a velvety sweet depending on the food pairing.  We also learned that cheese is a "breathing" thing that doesn't like plastic wrap and fares much better in a special cheese paper.  It was delightful.  Located on the trendy 104th street, there's actually all kinds of neighboring bakeries, coffee shops, and other eateries with an inviting ambiance.  But it's hard to beat the cheese, wine, and conversation at Cavern.
Location:  10169 104 Street, Edmonton
Web:  thecavern.ca
Twitter:  @CavernYEG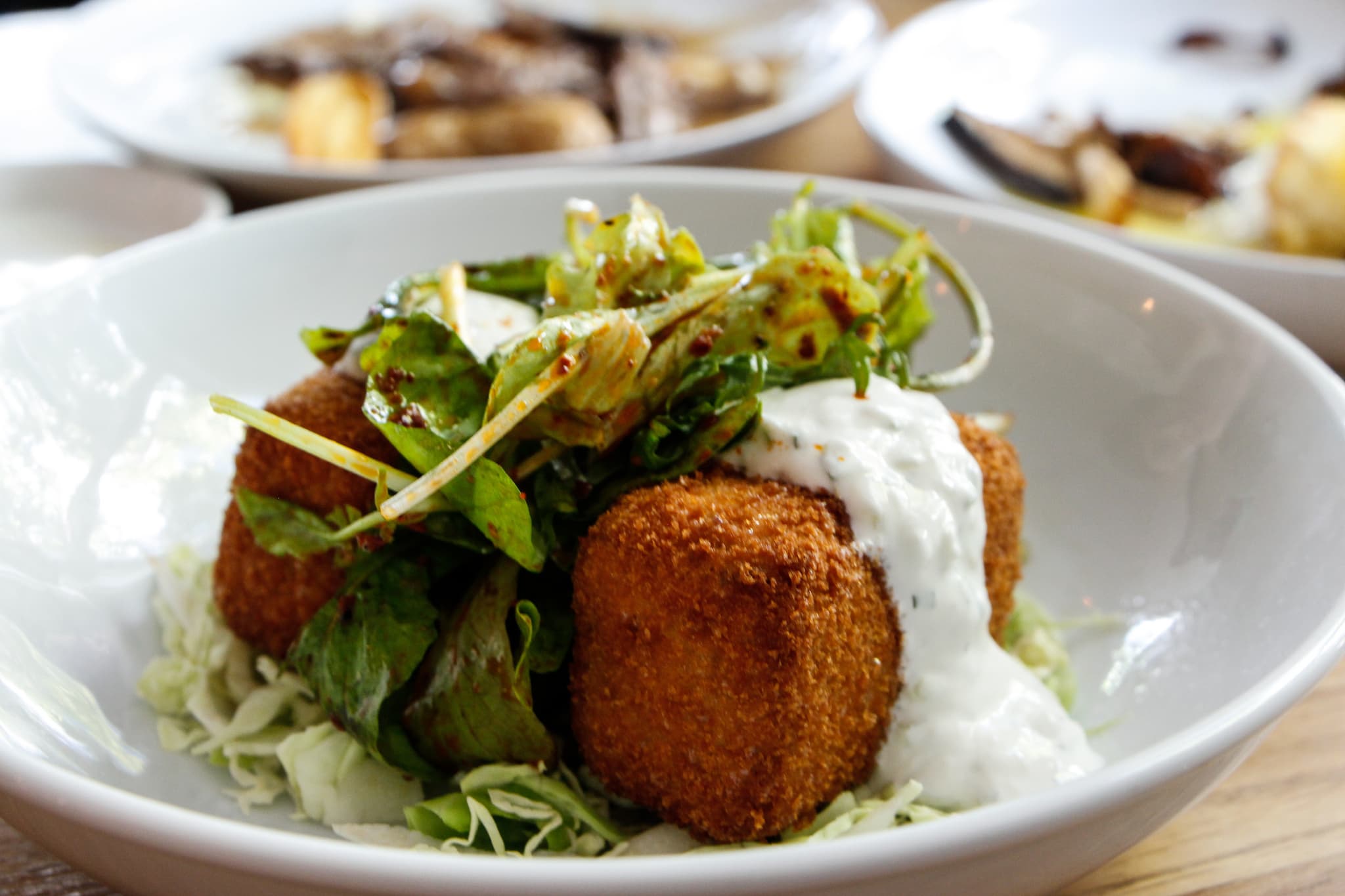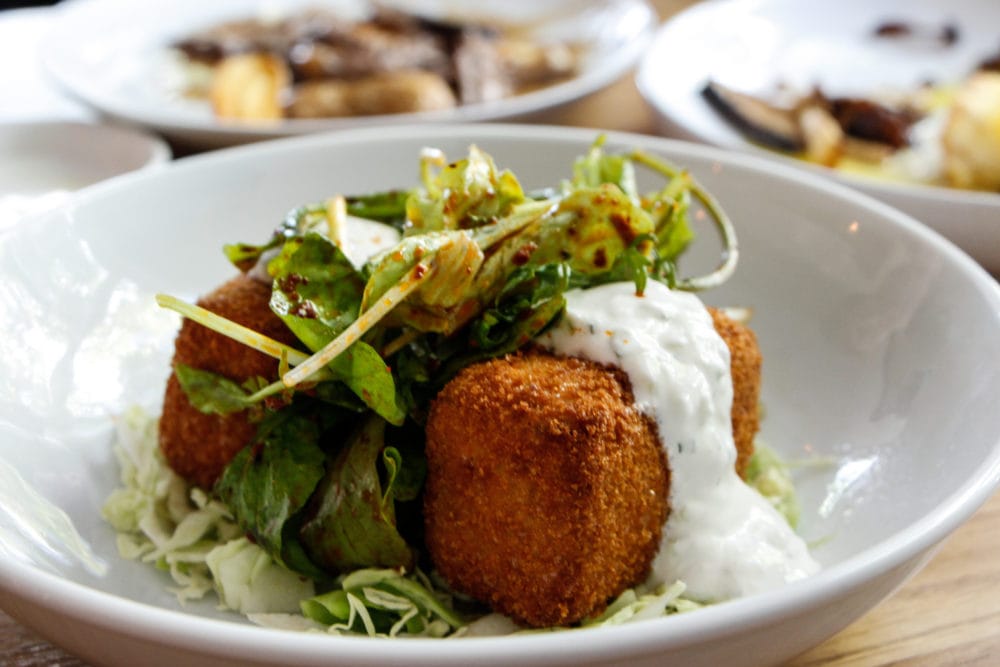 2 – Three Boars
It's rustic.  It's intimate.  It's exactly the type of place you'd want to invite your friends on a Friday night.  They offer small plates and simple gourmet inspired by what's in season and offered by their proud list of farmers they call their "Friends."  While their food menu might be small in offerings and mighty in flavor, their drinks menu is where Three Boars gets fascinating.  To give you a sense of scale, the food menu is one page long, but the drinks menu is six pages and counting.  Beer, wine, and whiskey seem to take the main stage although they also offer a variety of cocktails so inventive you want to taste them all.  For instance, they have a gin and tonic called Aviation that's sure to get you soaring with Victoria Gin, Luxardo Maraschino, Bitter Truth Violet Liqueur, and lemon juice.  Alas, even though G&T's are my favorite, I tried something a bit more safe but was something I'd never sipped before — a shrub.  It's an herbal infused vinegar based soda that's as tangy as you'd imagine.  Three Boars definitely needs a minimum of three visits to fully explore their wet menu.
Location:  8424 109 Street, Edmonton
Web:  Threeboars.ca
Twitter:  @ThreeBoars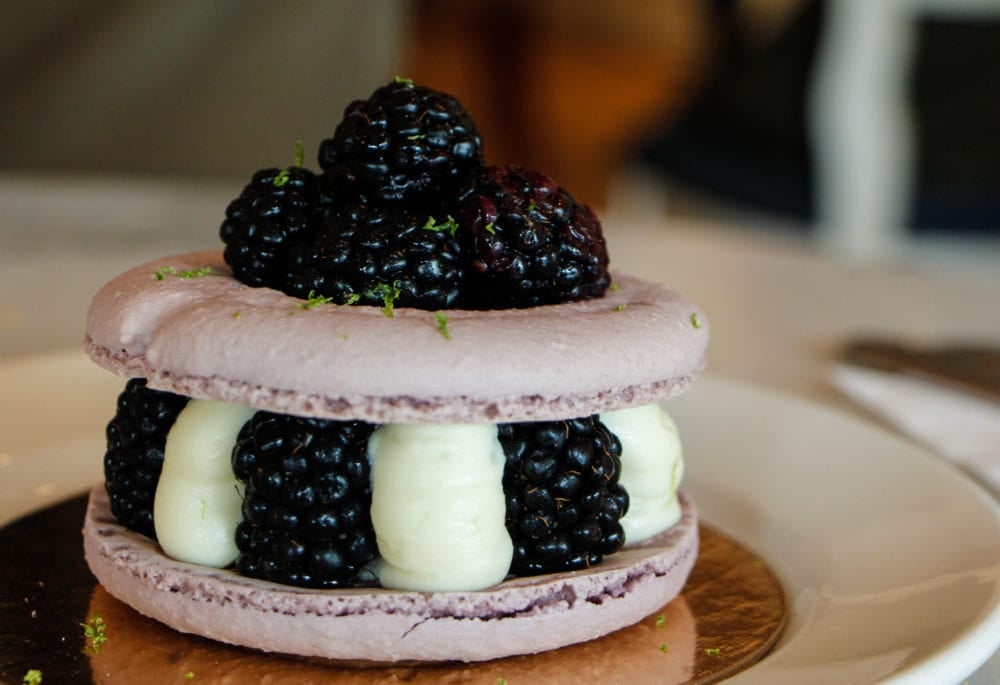 3 – Duchess Bake Shop
Anyone can win my heart with a perfectly made macaron, and Duchess Bake Shop makes one that is epic – their sandwich-sized white chocolate lavender meringue macaron.  With a large but delicate purple cookie framing perfectly piped butter cream and jam layered together in symmetrical stripes, this royal confection was inspired by Pierre Herme, the king of pastry.  Walking into this elegant bakery amid the concrete jungle of a city made me feel like Alice in Wonderland wandering into the rabbit hole.  I found myself looking around for the signs that say "Eat Me" and "Drink Me,"  but perhaps it's just because I wanted a bite of everything in sight.  Pete and I ordered our pastries, I chose the epic purple macaron and he got the bicycle race inspired Paris-Brest.  With sweets in hand, we sat down to coffee with co-owner, Garner Beggs, to chat a bit about the history and inspiration for this magical place.
Oddly enough, his idea for the bakery came from Tokyo (I would have thought it was Paris).  While living there, Garner was inspired by the quality of the bakeries that were available in a big city and decided to bring that idea back with him to Edmonton.  So, Duchess uses the highest quality ingredients available while also endeavoring to keep prices as low as possible so that it's accessible to everyone.  He considers pastry to be an affordable luxury, and we couldn't agree more.
Everything at Duchess is made-from-scratch.  No mixes .. no preservatives … no short cuts … and all high quality ingredients.  And, if you'd like to indulge your inner pastry chef and give it a go at home, they even have a provisions shop attached where you can buy all the same high end ingredients they use.
Location:  10718-124 Street, Edmonton
Web:  Duchessbakeshop.com
Twitter:  @duchessbakeshop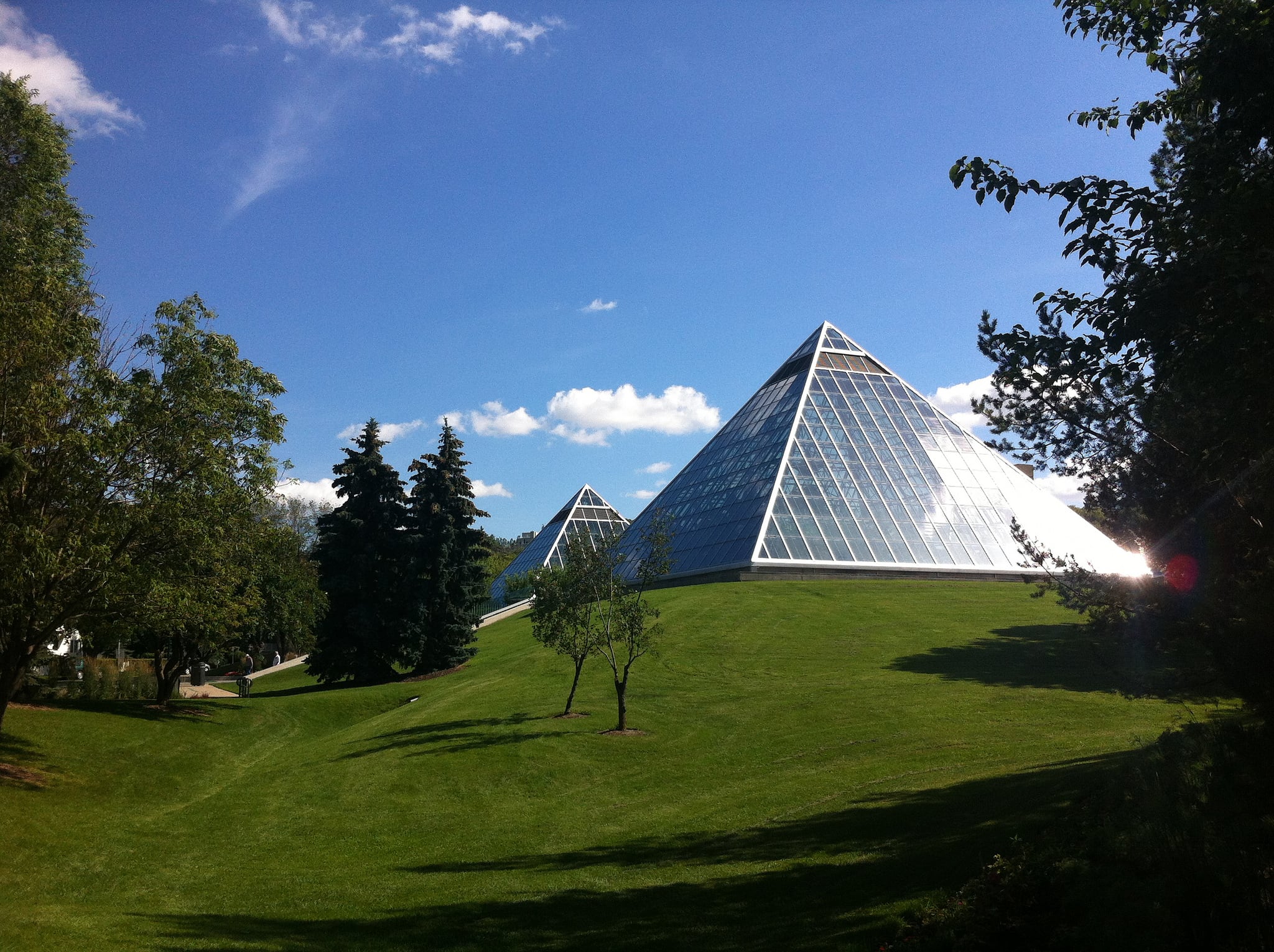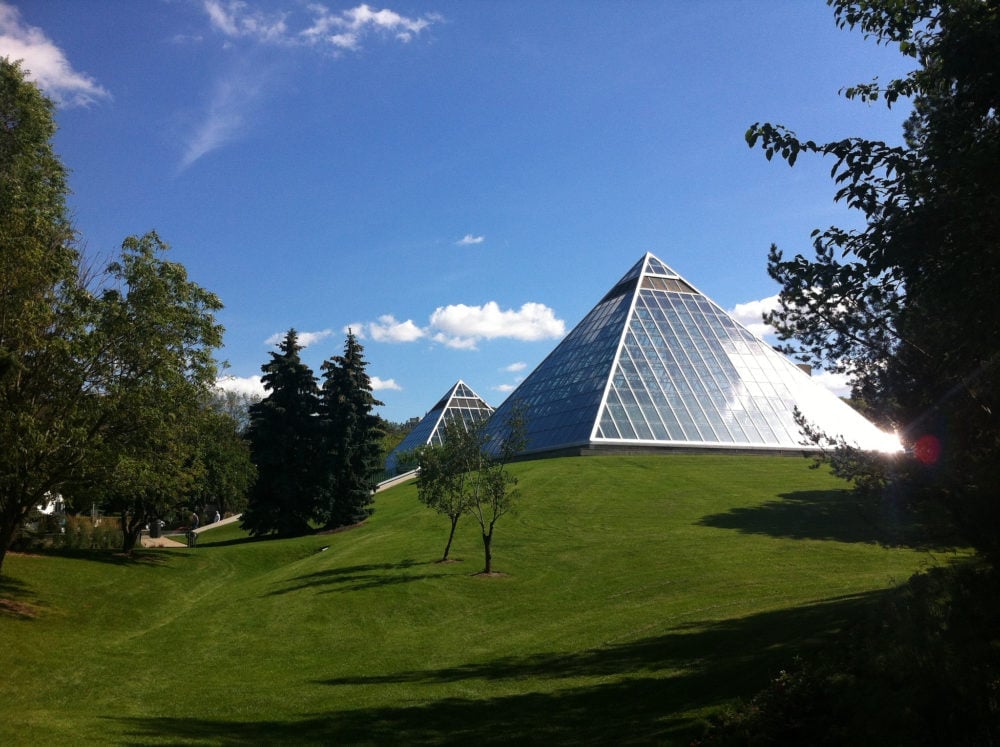 4 – Culina at the Muttart Conservatory
Pyramids in Canada?  You betchya.  And the ones in Edmonton house a botanical conservatory full of tropical plants that remind us of our home in Florida.  I imagine this place is a popular winter escape in the city.  While you might not typically think of a big greenhouse as a place to eat, lunch in their cafe was one of the freshest tasting meals we tried.  With salads and meals using fresh greens and herbs grown right inside Muttart, it's like eating at the farm, only you're in the city.  Culina is also a great place to pick up some foodie souvenirs as they sell their house-made sauces, pickles, and preserves from the "Jam Lady."  Pete and I couldn't resist taking home some saskatoon and rhubarb jam.
Location:  9626 96A St NW, Edmonton
Web:  Culinafamily.com
Twitter:  @CulinaMuttart
5 – RGE RD
Recommended by Janelle from Riverbend Garden Farms (I do love these unplanned, serendipitous moments), RGE RD knocked our socks off in the same way MARKET in Calgary did.  The name is short for "range road" which is where this restaurant got it's start hosting epic outdoor farm dinners.  It also represents their philosophy of an intersection for farm, food, and friends. The atmosphere is a cozy and organic mix of outdoors-meets-modern with lots of recycled trimmings, including some wood re-purposed from a prairie barn in Manitoba and stone from the historic Alberta Hotel.
Waste-not seems to be their motto and they carry this philosophy from furniture to food.  Chef Blair Lebsack plans his menu around what's seasonally available and also likes to use the whole animal, not just the choice cuts.  For pork, they use the skin for crackle, hoofs for trotter, tail for stock, and even the skull for the chef's special titled "questionable bits."  After all of that,  they're left with the tenderloin which is where most restaurants start.
Location:  10643 – 123 Street, Edmonton
Web:  RgeRd.ca
Twitter:  @RGE_RD
Need more convincing? Here's 10 more drool-worthy photos of edibles in Edmonton …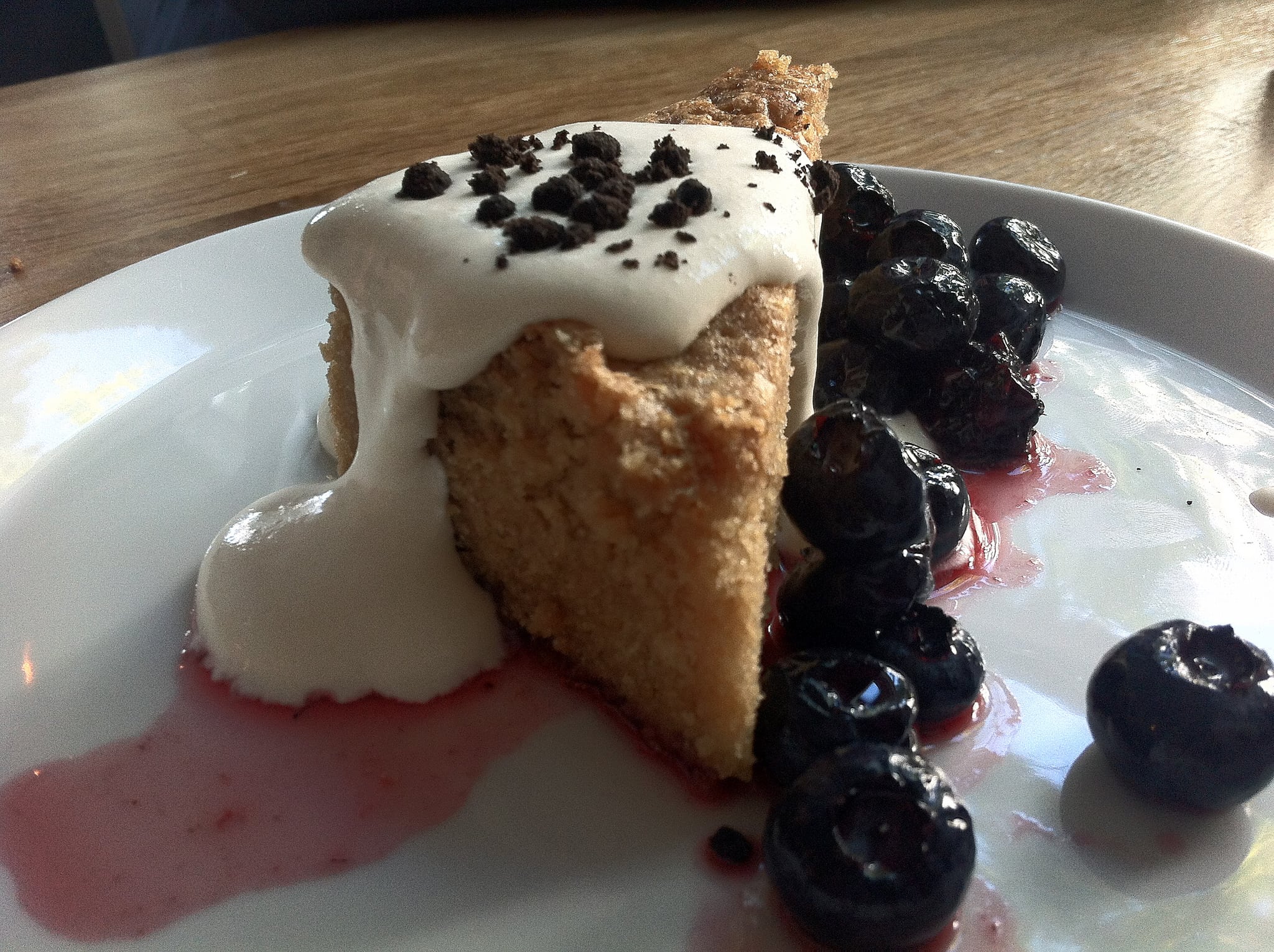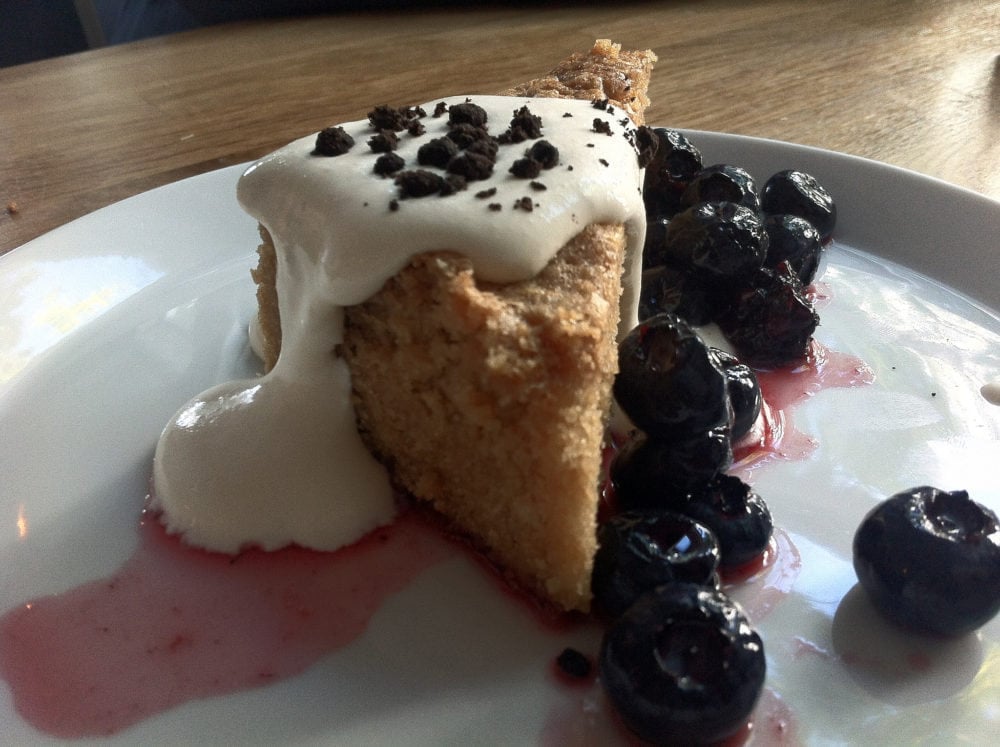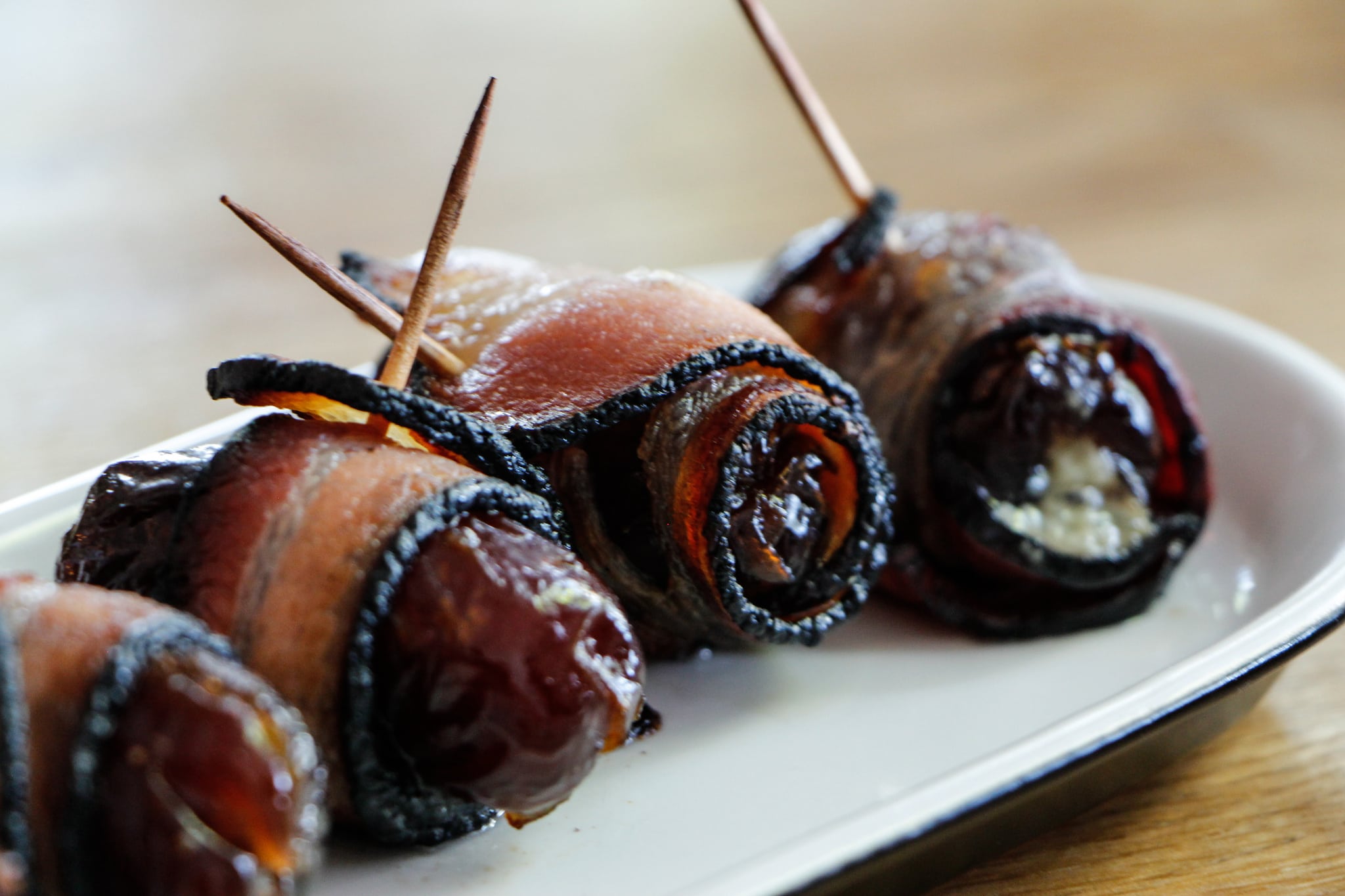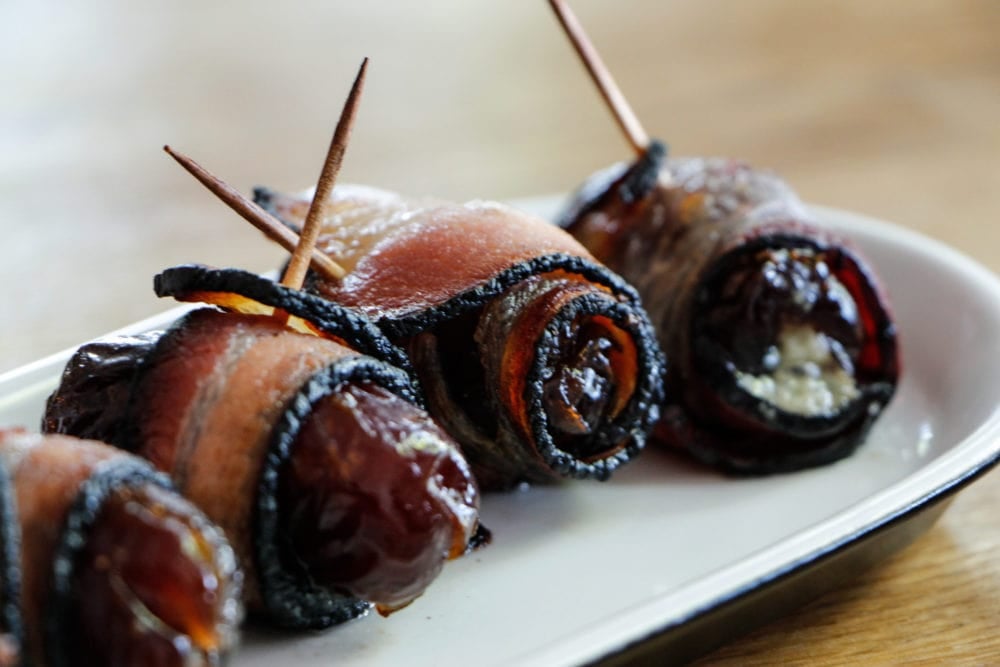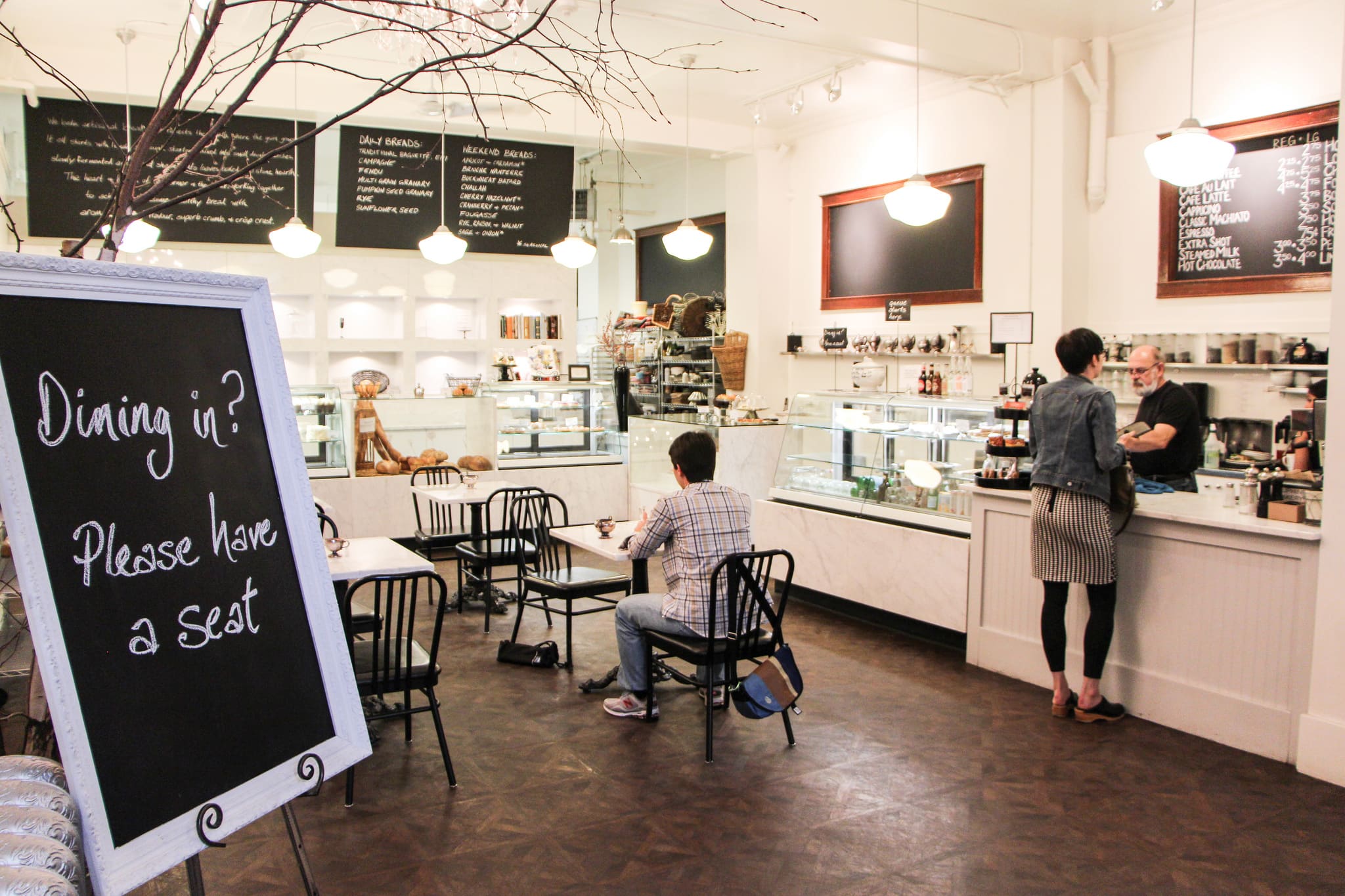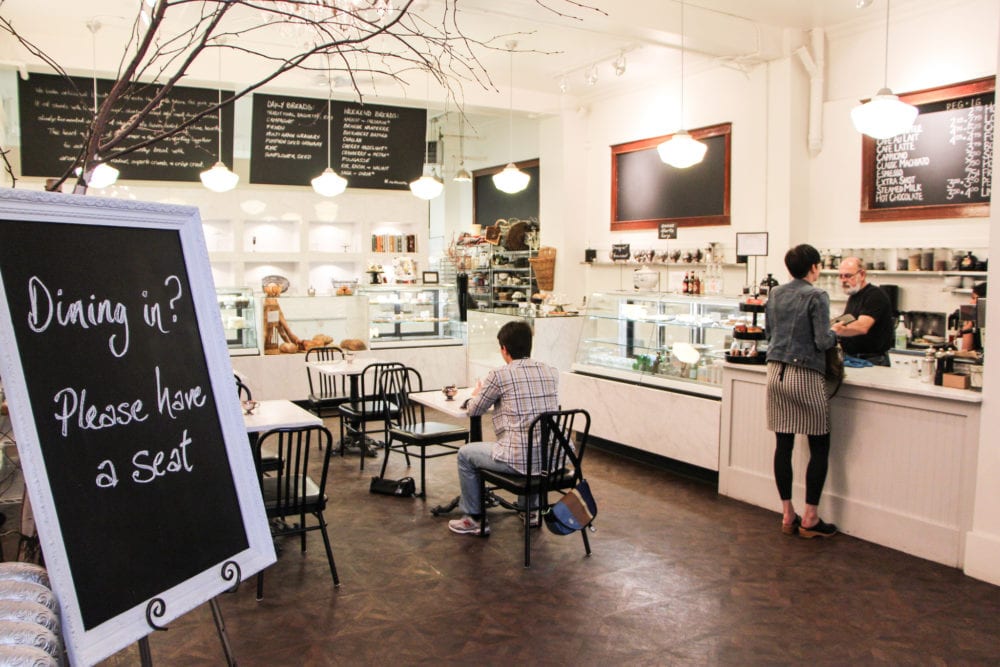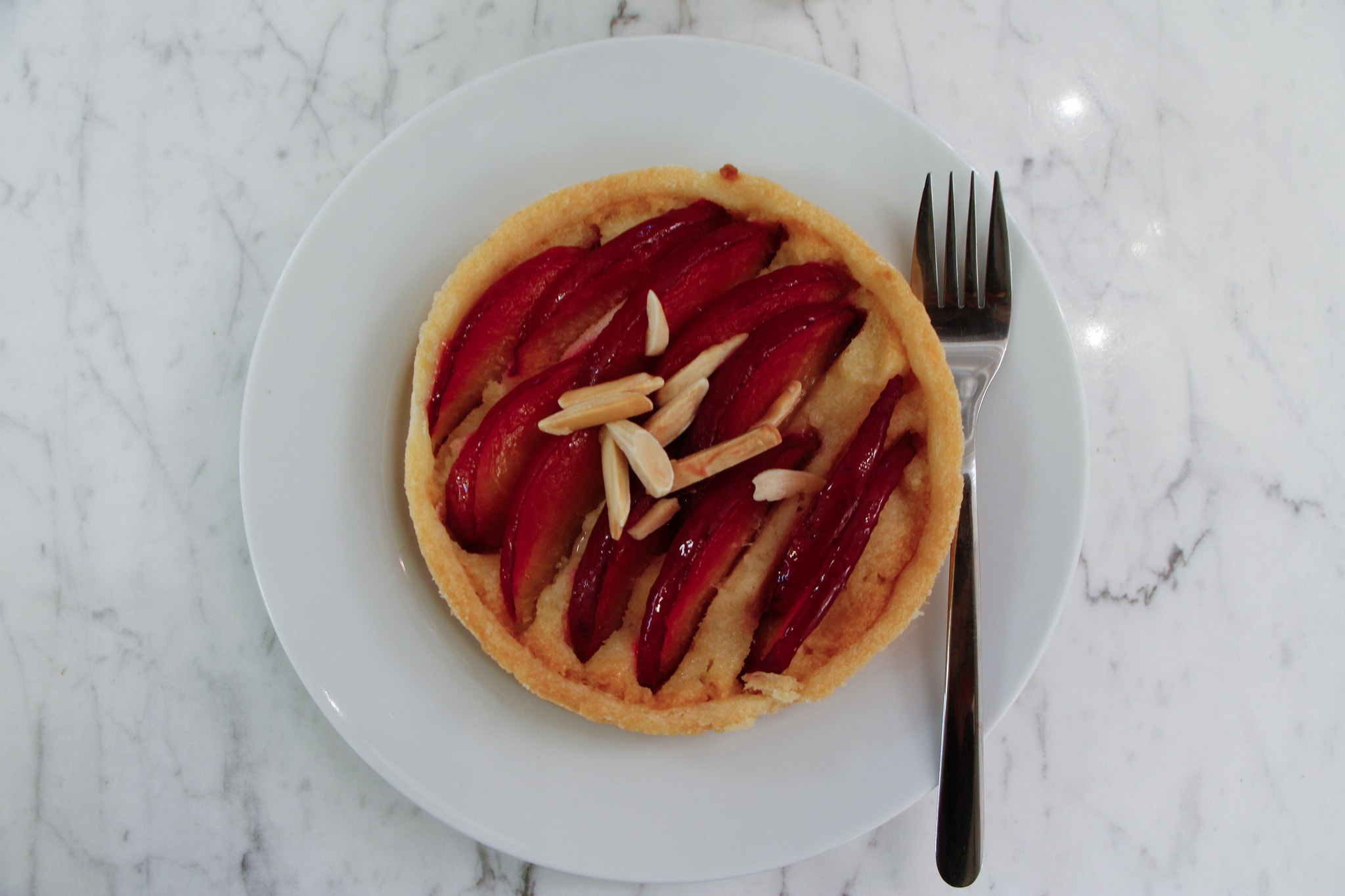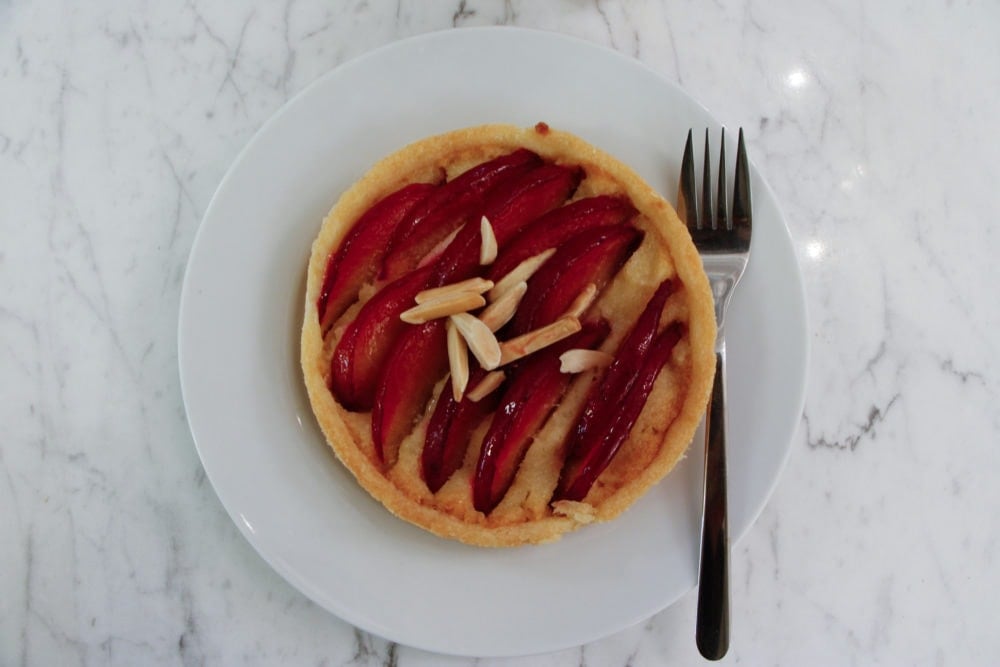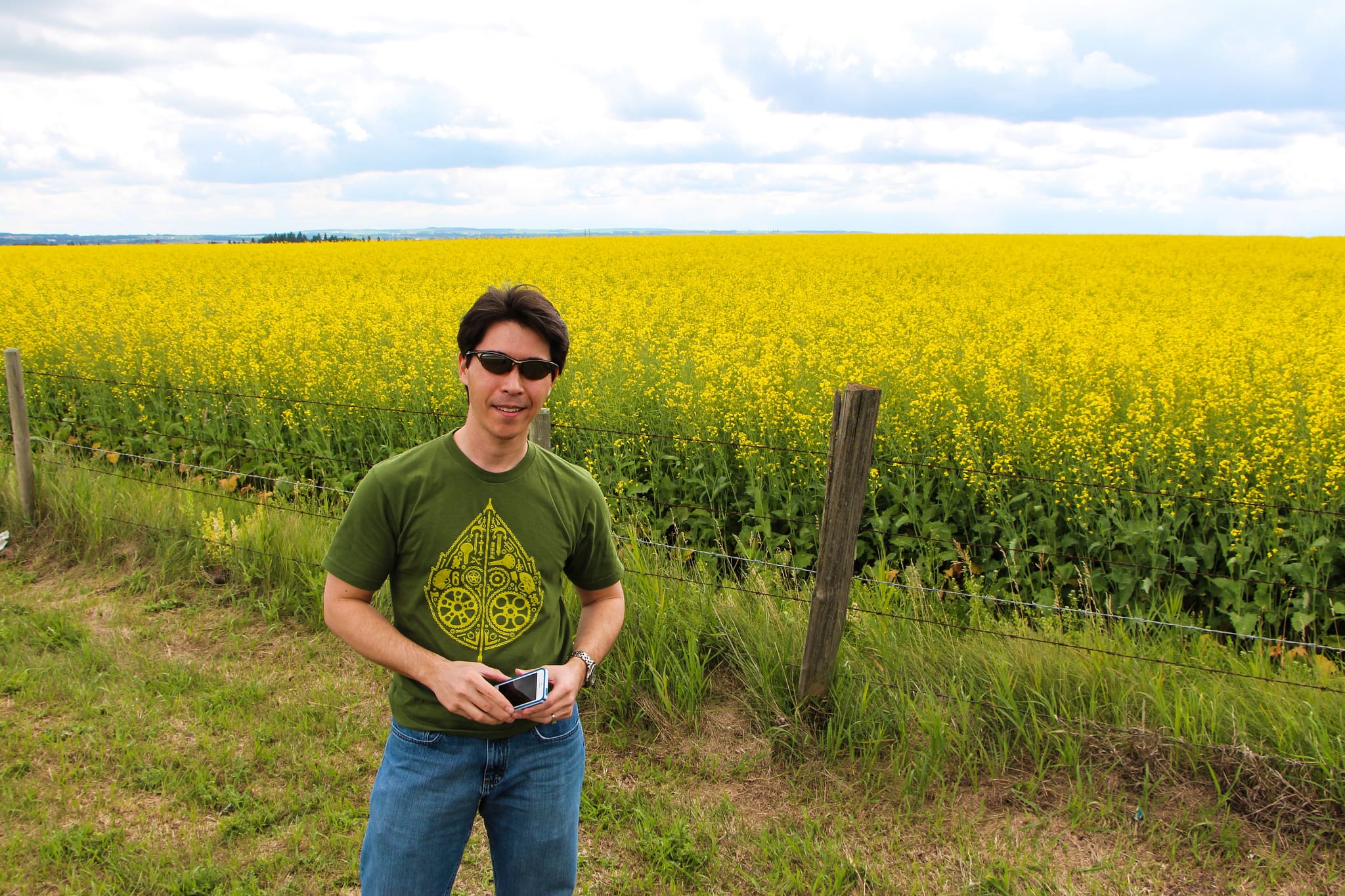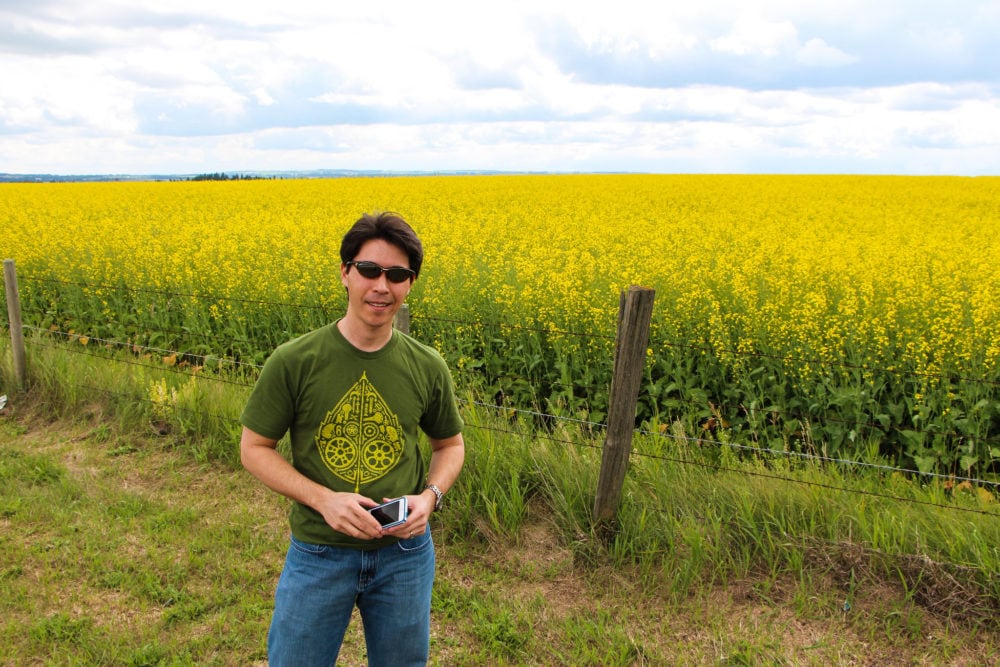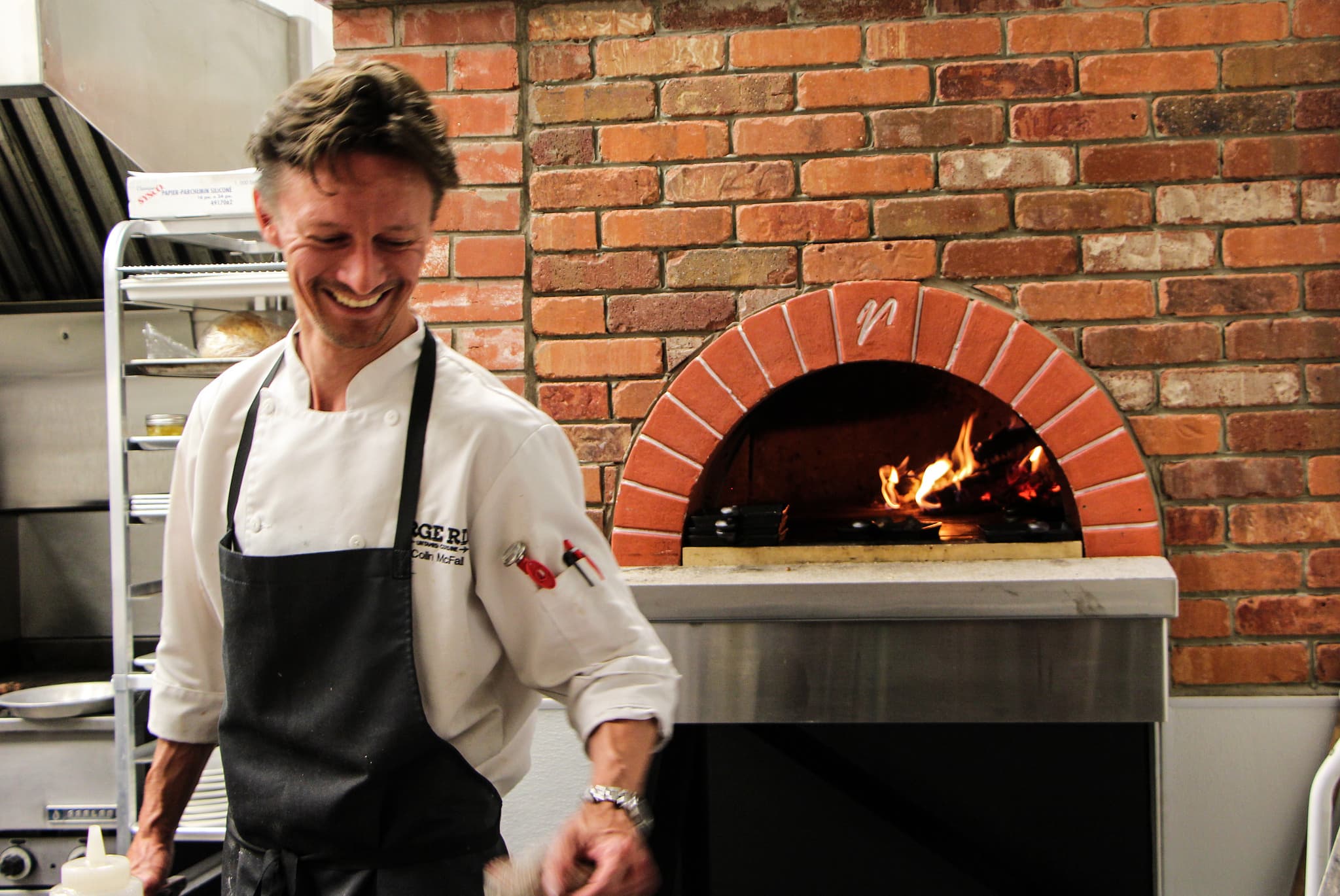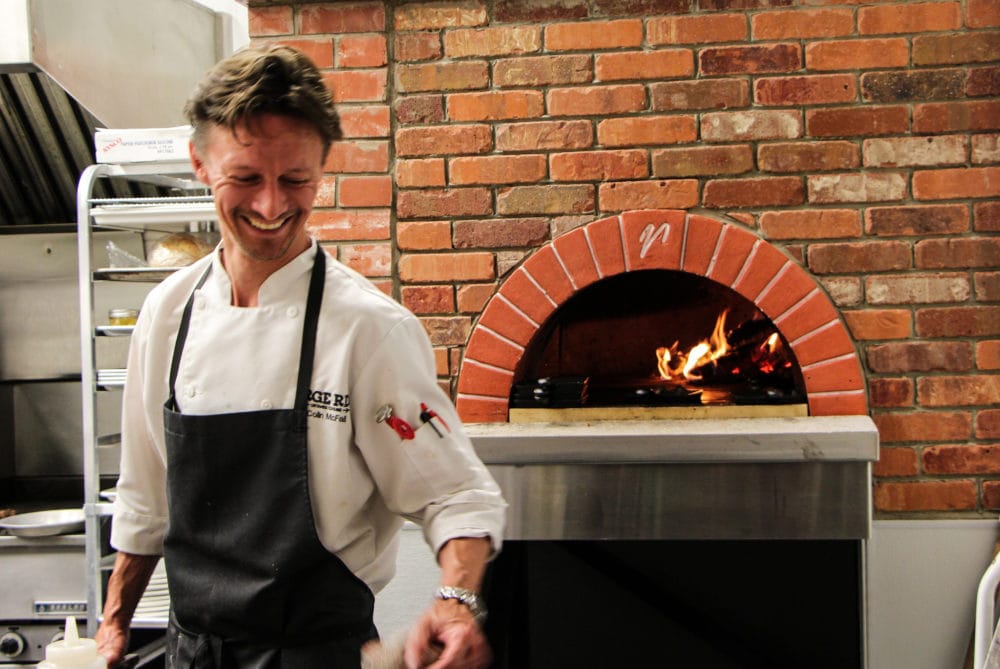 Disclosure:  This trip was sponsored by Travel Alberta.  As always, thoughts, opinions, and love for food and travel are all our own.
You Might Also Like:
You know I can't resist a good "must-taste" list for any place I visit and I was quite impressed to have a few surprises in Alberta, Canada.  From a prairie berry that's fun to pronounce and a creamy drinking chocolate that is probably the best I've ever tasted, there's much more to Canada than just maple syrup.  Here are the 5 must-try foods I recommend in Alberta.
Cowboys In The Kitchen: The Maverick Chefs Of Calgary
Calgary is known for its wide open spaces, wild west attitude, rolling prairies, and of course, their famous Stampede. It's also the gateway into outdoor play in Banff and corporate headquarters for some pretty big companies. But after my quick visit there, I'd venture to say that Calgary is also a culinary mecca.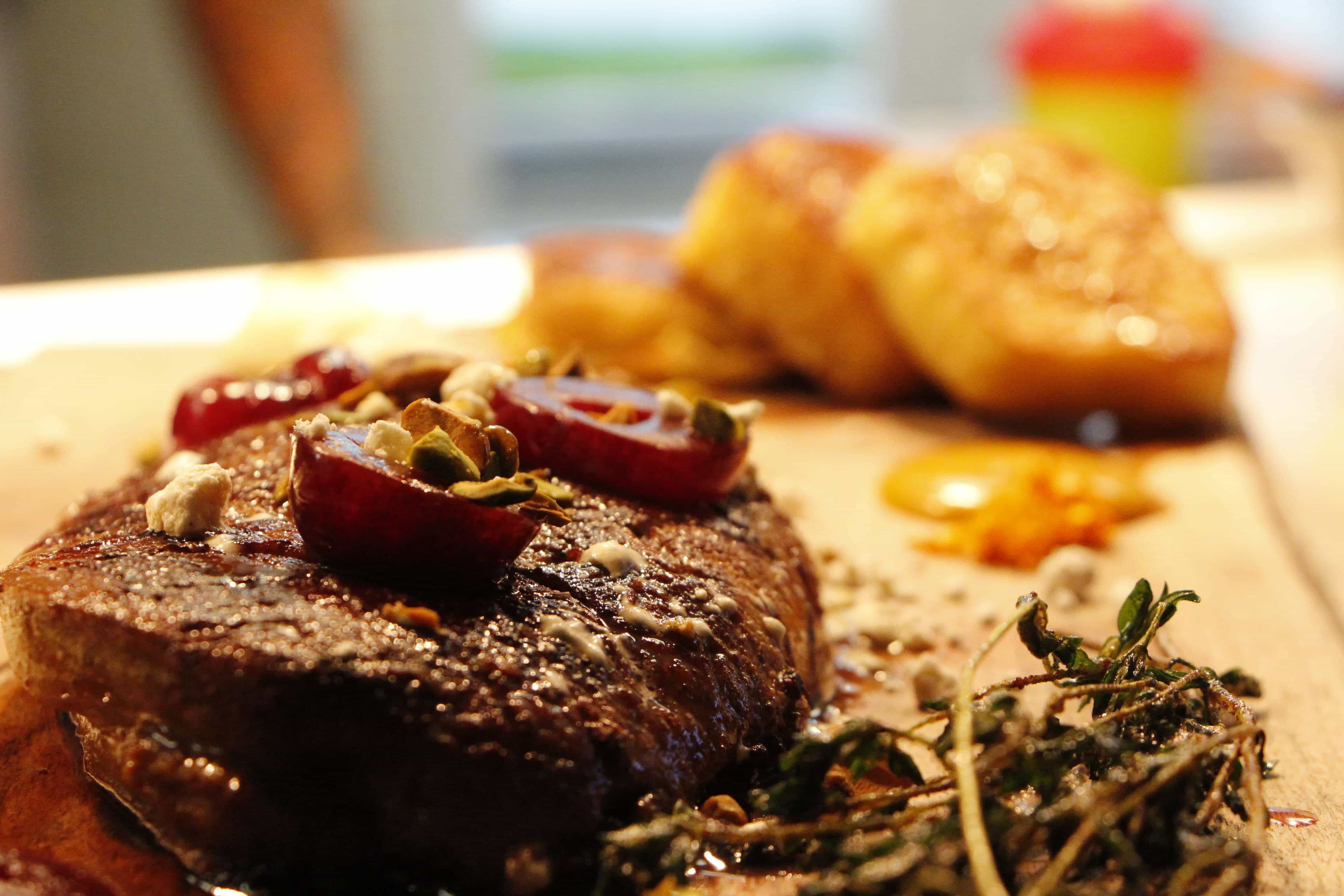 This Little Piggy Went To Market
Notes from the table … It's lively, bustling atmosphere brings outdoor vibrancy indoors from the patio seating out front to the kitchen in the back with tables spanning the gap and a bar running the length of one side. With a singular focus on providing the highest quality meals using only the freshest ingredients, MARKET has taken the farm-to-table ethos to heart in growing, producing, harvesting, and curating their own greens, meats, and drinks. Bottom line: The food is honest and authentic.