You know I can't resist a good "must-taste" list for any place I visit and I was quite impressed to have a few surprises in Alberta, Canada. From a prairie berry that's fun to pronounce and a creamy drinking chocolate that is probably the best I've ever tasted, there's much more to Canada than just maple syrup.  Here are the 5 must-try foods I recommend in Alberta.
Alberta Cuisine: 5 Must-Try Foods In Alberta Canada

Saskatoons:  Not only is this a fun one to say, but it's also a great fruity treat.  This prairie berry looks a lot like a blueberry, but has a deeper, more earthy taste.  It's a little gritty like a raspberry and tastes awesome as a jam.  There are some u-pick farms such as Riverbend Gardens where you can go and pick a basket of saskatoons, or look for some saskatoon jam to take home as a souvenir.
Ranch Raised Elk and Bison:  Just outside of Calgary we drove by rolling hills filled with roaming wild game.  The surprise here is how 'un-gamey' they taste.   At Canadian Rocky Mountain Ranch (CRMR) we learned that typical gamey taste that's associated with non-traditional meats is a result of them being hunted and full of adrenaline.  But CRMR's wild game have plenty of lush green pasture to roam and are humanely raised, resulting in a healthy, lean, almost nutty tasting meat.  Elk and bison are both higher in protein and lower in fat then beef and have become my preferred choice of meat when available.  Try a taste with the CRMR Elk Tenderloin Carpaccio or the Bison Tar Tar at Bar C in Calgary.  Or if you find yourself up in Edmonton, try some of the deliciously untamed cuisine at RGE RD with their Hunter's Stew or Questionable Bits.
Local Brews:   One thing Pete and I learned, Canadians love their beer.  And you'll find at least 50 local craft brewers to choose from at any respectable restaurant or pub.  We sipped one that soon became our favorite at Cavern, a wine and cheese bistro of all places.  Alley Kat Brewing Company out of Edmonton makes a seasonal Grapefruit Ale that is out of this world.  It's as refreshing as it sounds and lacks that bitter taste you find in most mass produced beers.  Pete's not normally not a beer guy, and he loved it.
Chokolat:  I often get asked impossible questions such as "Where's your favorite place to go in the world?" or "What's your favorite restaurant in the world?" which are difficult to answer since I love different places for different reasons.  But one thing I can say for sure, my favorite hot chocolate I've ever tasted (yes, in the entire world), is the OMG at Chokolat in Calgary.  It's named after the first words that will grace your lips after tasting it and Chokolat does indeed make the world's best chocolate, hands down.  You can discover more about their philosophy in my post about the Maverick Chefs Of Calgary.
Disclosure:  This trip was sponsored by Travel Alberta.  As always, thoughts, opinions, and love for food and travel are all our own.
You Might Also Like:
It's rustic.  It's intimate.  It's exactly the type of place you'd want to invite your friends on a Friday night.  Three Boar's offers small plates and simple gourmet inspired by what's in season and offered by their proud list of farmers they call their "Friends." (Read more …)
Cowboys In The Kitchen:  The Maverick Chefs Of Calgary
Calgary is known for its wide open spaces, wild west attitude, rolling prairies, and of course, their famous Stampede.  It's also the gateway into outdoor play in Banff and corporate headquarters for some pretty big companies.  But after my quick visit there, I'd venture to say that Calgary is also a culinary mecca. (Read more …)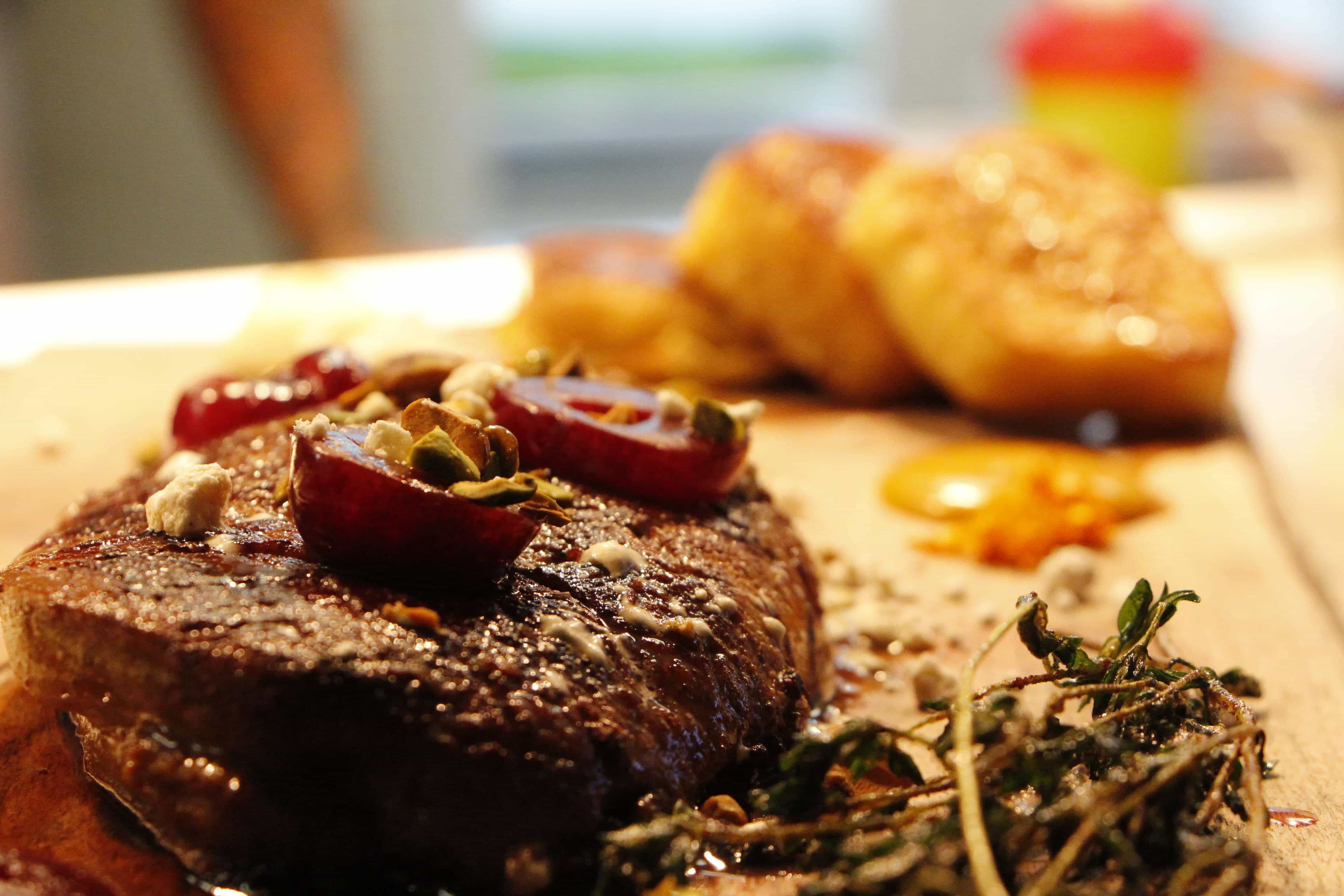 This Little Piggy Went To Market
Notes from the table … It's lively, bustling atmosphere brings outdoor vibrancy indoors from the patio seating out front to the kitchen in the back with tables spanning the gap and a bar running the length of one side. With a singular focus on providing the highest quality meals using only the freshest ingredients, MARKET has taken the farm-to-table ethos to heart in growing, producing, harvesting, and curating their own greens, meats, and drinks. Bottom line: The food is honest and authentic … (Read more …)