Is Jordan safe? This was the first thought running through my mind as I was invited to go on a work trip for iAmbassador. I looked up at my huge map of the world hanging above the desk in my office and mentally noted who Jordan's neighbors are — Syria, Iraq, Saudi Arabia, and Israel. All too familiar names overheard on a regular basis during the nightly news. The logical part of my mind argued that I wouldn't cancel a trip to NYC after hearing bad news about a neighboring city. My cautious side wondered if Jordan was safe and if it was wise to visit the Middle East as an American woman at this time.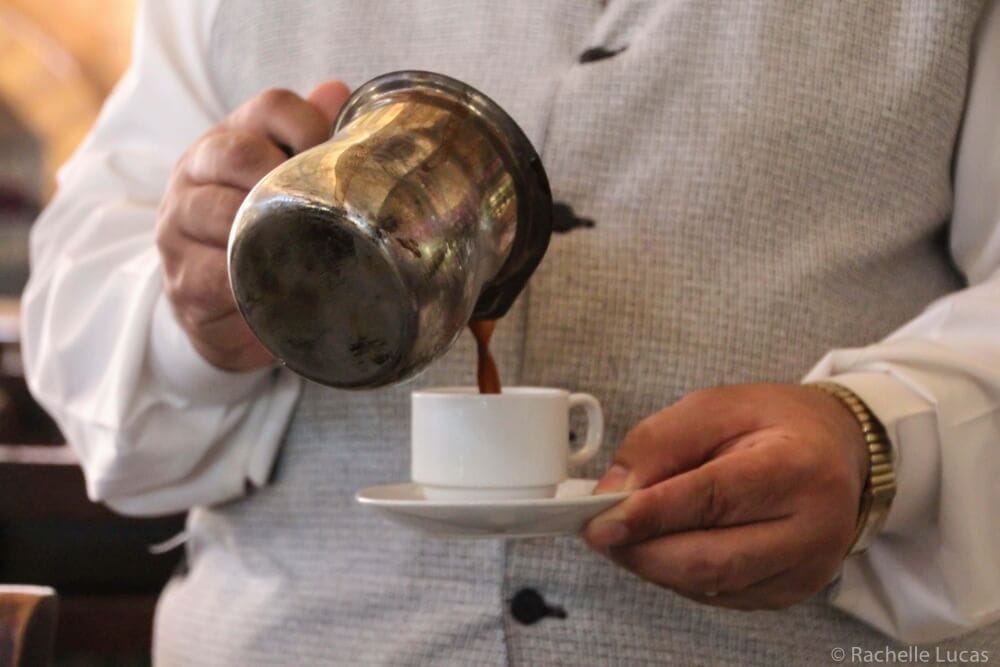 Flying To Jordan – My Pre-Trip Jitters
Leading up to the trip, on a weekly basis, I'd search the internet to see if there was anything unusual about Jordan in the news and I'd glance through the State Department's website for any cautionary warnings; there were none. Meanwhile, the media kept offering more horrific reports about ISIS and a knot would form in my gut as I looked back up at my world map and saw how close I'd be to Syria. To ease my fears, I'd read stories about Jordan's Queen Rania. Surely a woman of such grace and strength, an advocate for education and human rights, and someone that is so devoted to service, would lead a country that would be welcome to visitors. Anytime I'd start feeling nervous about my trip, thinking of Queen Rania would calm me.
Is Jordan Safe?
As the trip got closer, I asked my husband, Pete, what he thought. He was encouraging and said, "Go, you'll be fine. Jordan is stable." But, I don't think Pete would ever hold me back from traveling. So, I called my Mom and asked her too. Her response was, "Go! Don't ever let fear steal away the opportunity for an adventure." Apparently I'm the only worry wort in the family.
No Excuses Now
No one was giving me the response I was looking for as an excuse to stay home. I had blessings from the two people in the world that love me the most and would warn me if I was headed into danger. I had no more excuses. I had to go. I wanted to go. So is Jordan safe? I wouldn't know unless I went. My nervousness almost made me cancel — and I'm so glad I didn't.
I have to say in retrospect, I felt safer in Jordan then I have in some other countries and even some US cities. Ultimately though, if you're planning a trip to Jordan, it's up to you to decide. I'll be open and share my experience here (all the fears, emotions, and laughter included) so that you can make your own conclusions.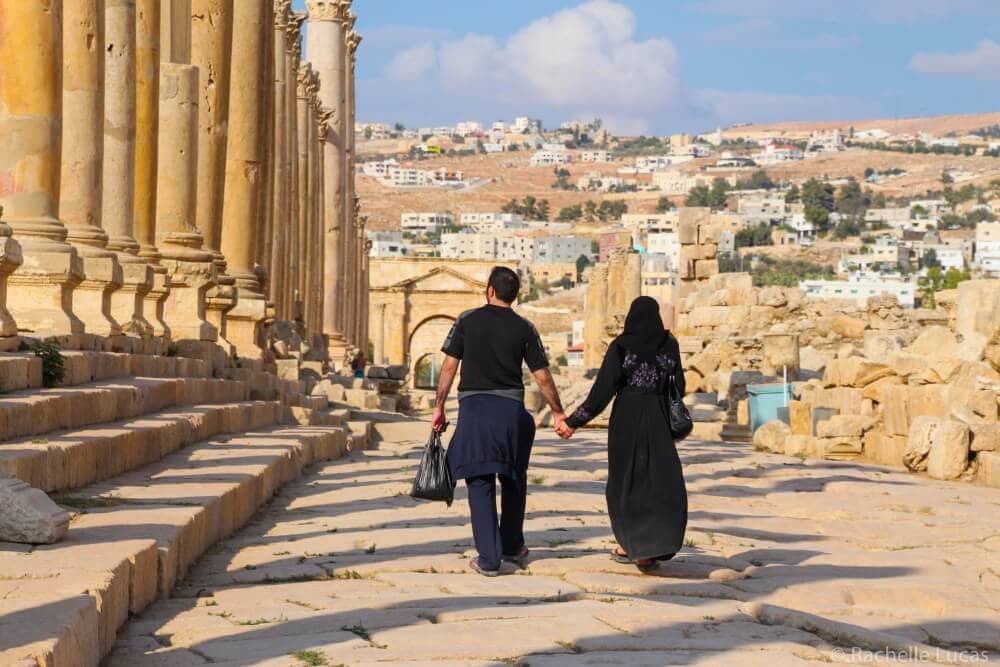 Signs To Turn Back, Or Just A Coincidence?
On the day of my departure, it seems as though Murphy's Law was in constant play. Severe thunderstorms had delayed my flight from Orlando to Chicago by six hours. There was confusion and chaos at the gate as information wasn't being shared fast enough. Tired and weary passengers were growing impatient and mean. Just when I was about to call my husband to pick me up and take me home, our flight finally began boarding. But when I landed in Chicago, I had only 30 minutes to make my connection on Royal Jordanian for my flight to Amman. Typically, you need a minimum of an hour to make an international connection.
Sprinting Through The Airport
I ended up being one of "those" passengers who pushed and excused my way to the front of lines and then literally ran — and I do mean ran — to the gate. It was like a 5K sprint, only I had a backpack of camera equipment bouncing on my shoulders and a rollerboard carry-on tugging behind. Thankfully, I only had those two carry-on bags as I don't think any checked luggage would have made this short of a connection. Anyway, imagine the scene from the movie Home Alone 2 where they make a mad breathless dash through the airport — that was me. I finally got to the gate with only 5 minutes to spare and the whole time my thoughts were, "are all these delays just God or the Universe trying to keep me from boarding the plane? Am I tempting fate? Am I not supposed to get on this plane?" Mentally, I was still searching for an excuse to not go.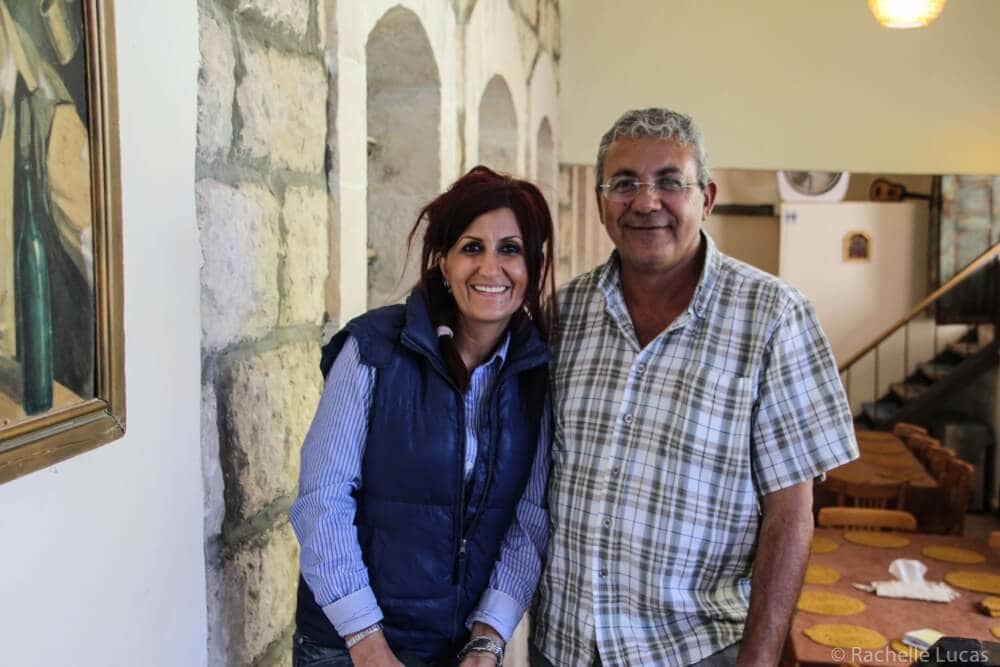 As I approached the gate, friendly smiles greeted me and scanned my boarding pass. Feeling like a hot sweaty mess from my sprint through the airport, I shrugged off my sweater and found my seat. Never have I been more acutely aware of being one of only a few females on a plane and it felt like all eyes were on me. Was it because I was blonde and looked western? Was wearing a tank top and showing my bare arms culturally inappropriate? My heart was still pounding from the run and the speed at which it now pushed a new spike of adrenaline through my veins had me feeling like I might have a full blown panic attack. This is not me. This is not how I typically feel. I'm usually calm as a cucumber and of rational mind. I had to get a hold of my emotions, so I thought of Queen Rania.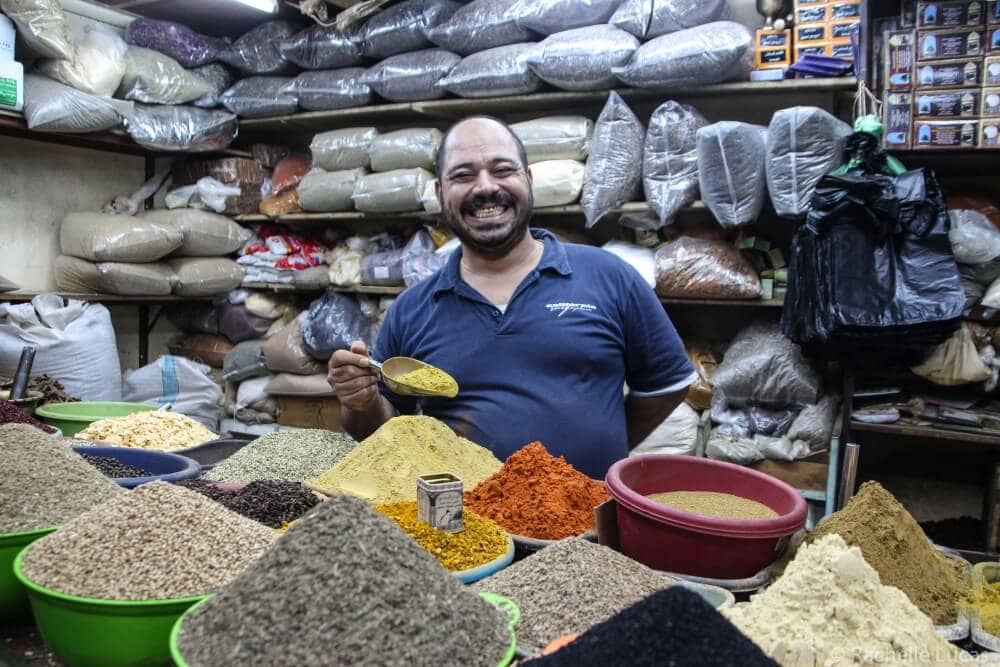 Unraveling Prejudice
As I got settled into my seat, everyone went about their business and started talking amongst themselves. I couldn't understand a thing, and Arabic is similar to some of the Germanic languages in that you can't tell by the tone if someone is having an argument or just a regular conversation and it certainly sounds aggressive to the Western ear. It's then that I realized my only real experience with Middle Eastern culture is what I've seen on television and in movies, and it's disconcerting how easily prejudice can sneak up on you through the influence of media. I didn't think of myself as a prejudiced person, but as I listened to an unfamiliar language, and suspiciously viewed the men around me wearing red and white head scarves, and dark lined feminine eyes peering at me from behind a veil, I realized I had become one. I was terrified. As much as I told myself I was being irrational, I couldn't shake the feeling.
Then, a Jordanian woman came and sat in a row next to me. Dressed in jeans and a t-shirt, silky black hair flowing perfectly around her shoulders and stylish silver earrings framing her face, she reminded me of a friend back at home. As soon as she found her seat, she started barking orders at the men seated around us. I couldn't understand a word that was being said, but everyone around her all started getting up and moving around as she assertively pointed to empty seats in other rows. It appeared that she wanted a whole row all to herself so she could stretch out and sleep. Right then it was clear to me who was the boss at the back of the plane — a Jordanian woman.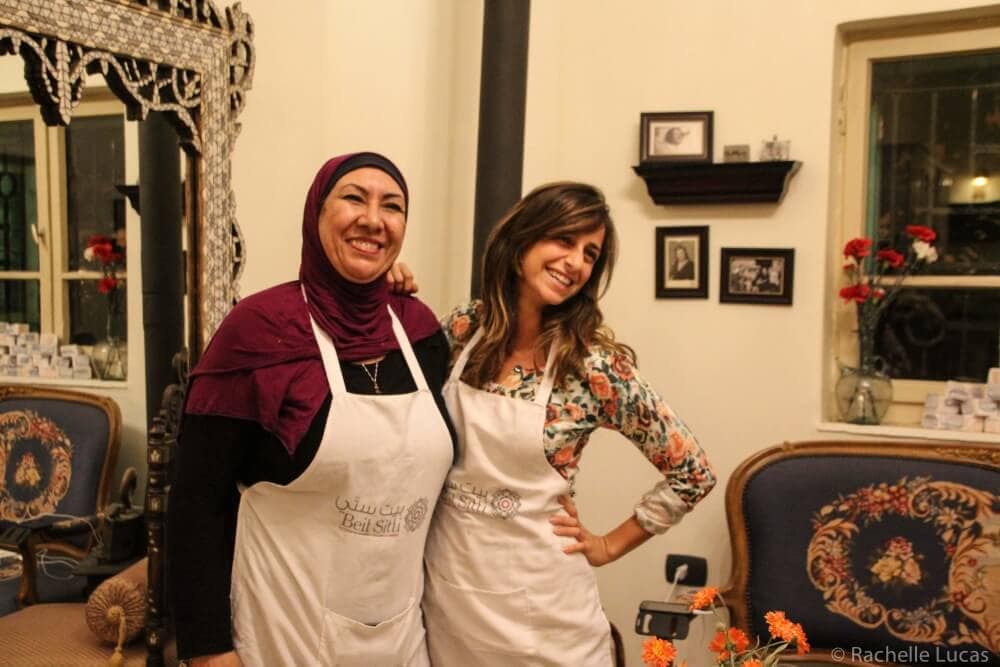 I felt at ease. Funny how just the simple act of seeing a woman take charge could begin to change my perspective. This was the start of my unconditioning. My mental cleanse of all the suspicion and fear that had seeped into my mind since 9/11. I thought I was open-minded, but travel has a way of teaching you things about yourself that you weren't even aware of. This was a lesson I had to learn and a trip I needed to take.
Don't Let Fear Stop You From Traveling
I rarely open up about such personal emotions on the web, but I feel compelled to share my experience because if had I given in to my fears, I would have missed an opportunity of a lifetime. I would have missed seeing Petra, a breathtaking ancient stone city that's one of the 7 Wonders Of The World. I would have missed out on making new friends in a foreign land. I would have missed out on snorkeling in the Red Sea, and buoyantly bobbing about in the salty Dead Sea. I would have missed camping in the dessert and seeing a million stars, riding a camel, tasting new foods, eating SO much delicious hummus, and drinking coffee with cardamom. I would have missed experiencing Jordan.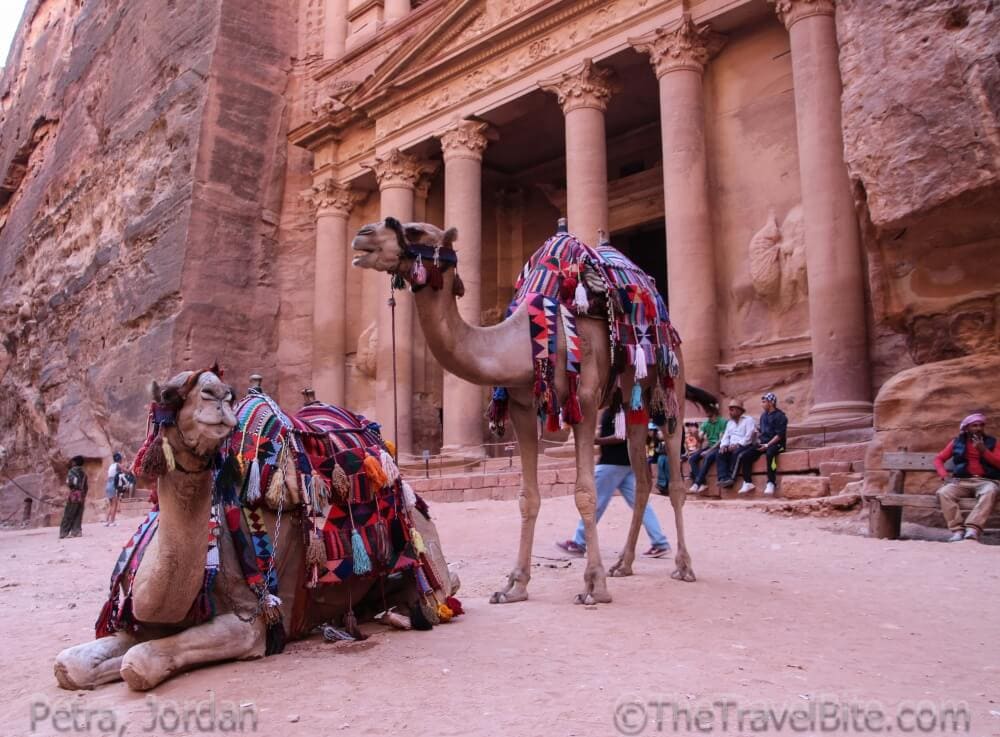 I think you can tell by the photos I've included within this post how this story ended — I had an amazing time, was welcomed by the most friendly people, and, yes, I felt safe traveling in Jordan.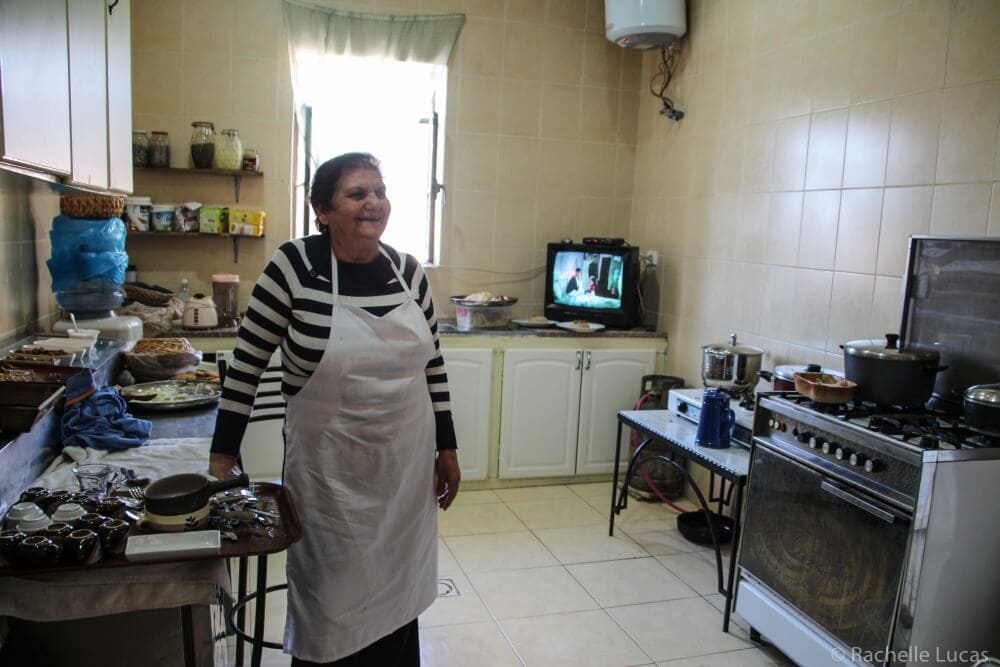 Lessons Learned, Myths Debunked, And Key Takeaways
— I was reminded of the acronym for fear: False Evidence Appearing Real. Too often, we let the news influence our thoughts on what is going on in the world, forgetting that drama and suspense will sell click-throughs and advertising. We should always double check the headlines we read. Don't let your fears prevent you from going on a journey you wish to take. The odds are, your fears will be unfounded and you'll return home with a new perspective.
— In Jordan, security is paramount and precautions are taken to protect residents and visitors from acts of terrorism. They think of safety first. For instance, when you check-in to most hotels in Amman, don't be surprised to go through the same sort of security that you find at airports with bag screenings and metal detectors. At first, it seems a bit overwhelming. But then you realize how vulnerable you could be anywhere in the world.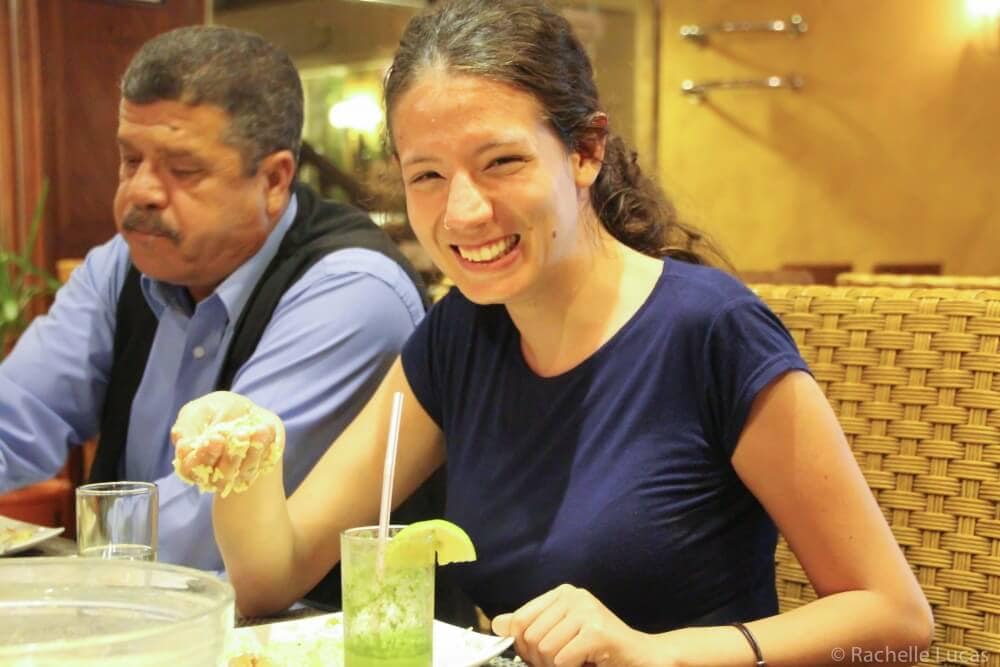 — The traditional head scarf that women wear, the hijab, was a cultural custom that was difficult for me to understand. Coming from Florida, I can't imagine not being able to feel the sunlight on my skin or the wind in my hair. But one woman I met during a cooking class in Amman really challenged my perspective. She said, "Think of it this way, I decide if you get to see me or not. It's my choice. It's my decision if that's a part of me I want to share." I learned that it's really just about modesty, and coming from a world where a woman's near-naked body is readily shown in all forms of media and photoshopped to an idea of perfection that can never be obtained by a real human being, this different perspective was actually a refreshing change. And if you're wondering what to pack for your trip, I wrote a post about what is respectful to wear in Jordan.
— Jordan has a culture of generous hospitality that's felt almost everywhere you visit within the country. It's not uncommon to be offered a cup of tea or coffee everywhere you go, from hotels, to homes, and even in shops and marketplaces. And when it comes to meals, they're definitely meant for sharing. Typically, lunch and dinner are served tapas style with many plates passed around and it's quite common to dig in and eat with your hands. There was a real sense of community felt in the laughter and stories told around the dinner table. The people I met were so friendly and so eager to share what they loved about their culture and country and we talked endlessly about everything from politics, to religion, history, even the latest fashion and celebrity gossip.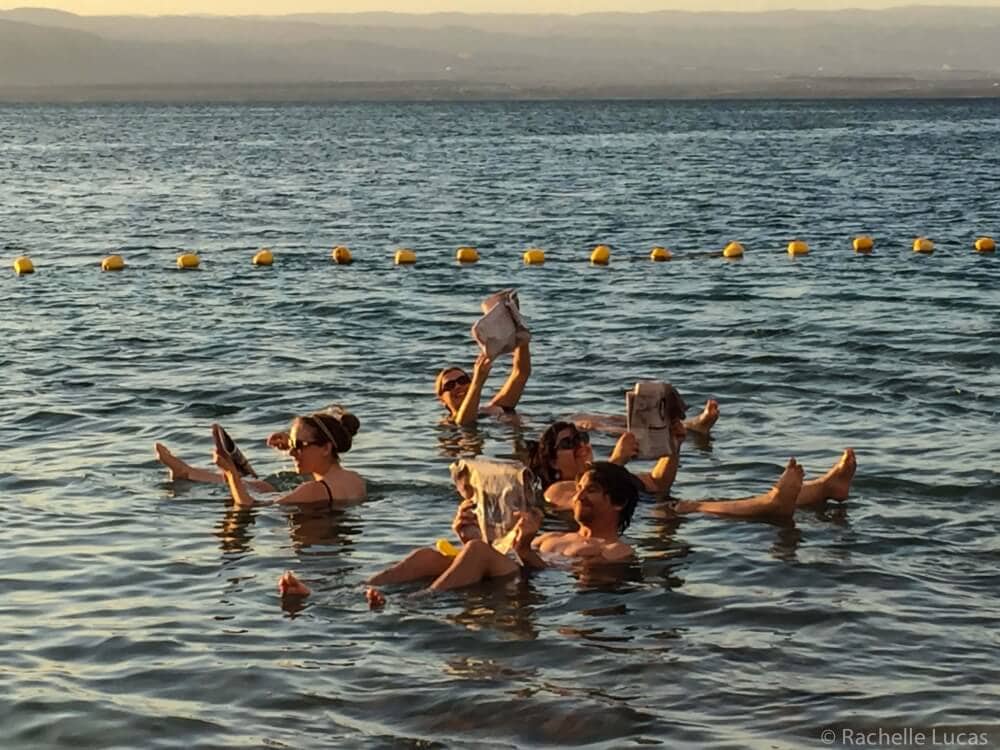 Want to read more human interest stories about the Middle East? Here are a few stories from fellow bloggers that I recommend: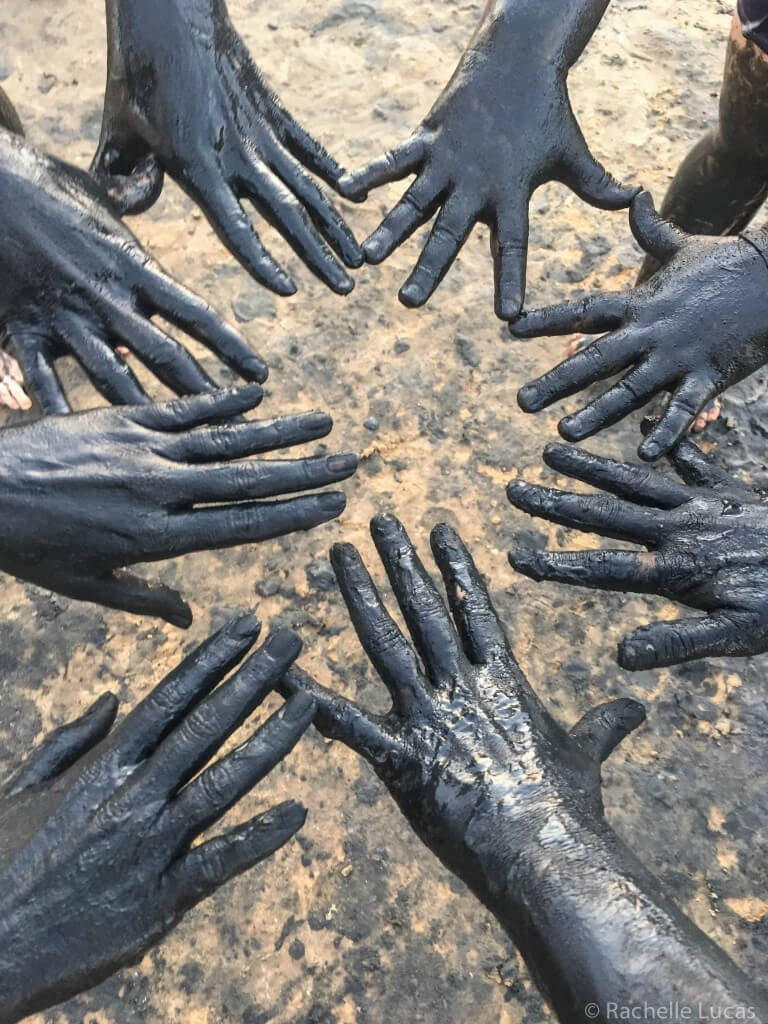 This post was brought to you as a result of the #GoJordan blog trip, created and managed by iAmbassador in partnership with Visit Jordan. The Travel Bite maintains full editorial control of the content published on this site.
Want to save this post, Is Jordan Safe? Pin it to your travel board.