There's nothing more decadent — or simpler to make — than a batch of Irish Cheddar and Puff Pastry Cheese Sticks.
When we were last in the kitchen together, Rachelle and I enjoyed a terrific day of cooking and laughing. We created Colcannon Soup, inspired by Master Chef Kevin Dundon's recipe, and shared it with you. Since then, I've made the soup at least four times. It's a breeze to throw together and uses common, inexpensive ingredients. The soup is perfect for weekday lunches or as a simple and comforting dinner.
But if you're looking for something a little bit special to serve alongside the soup, or a just a quick and easy snack for noshing with wine or beer, these Irish Cheddar Cheese and Puff Pastry Cheese Sticks are just the thing.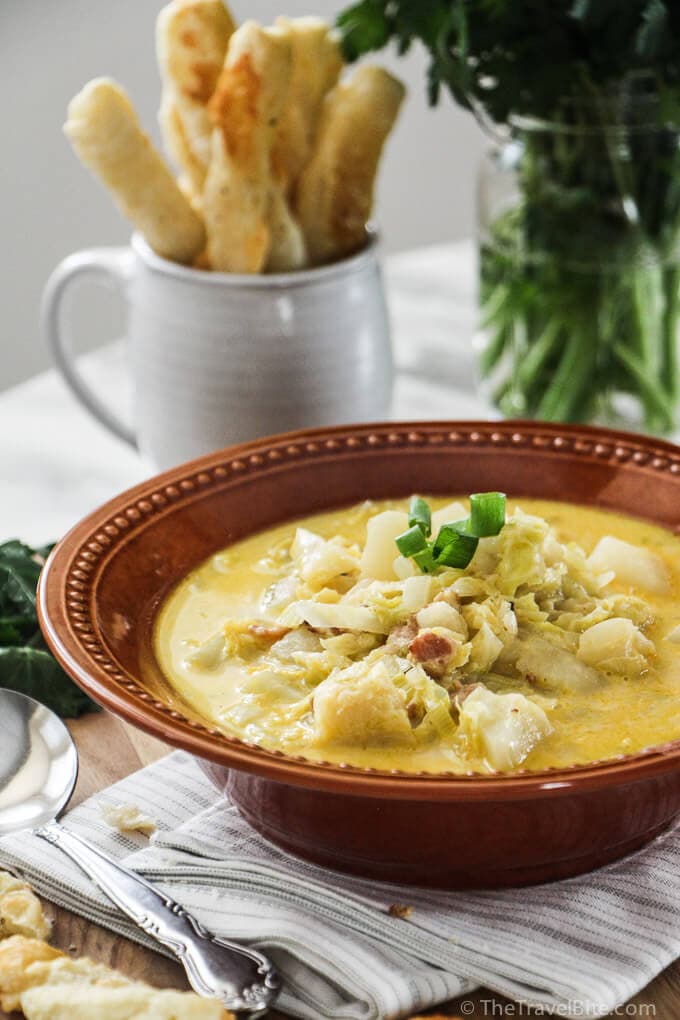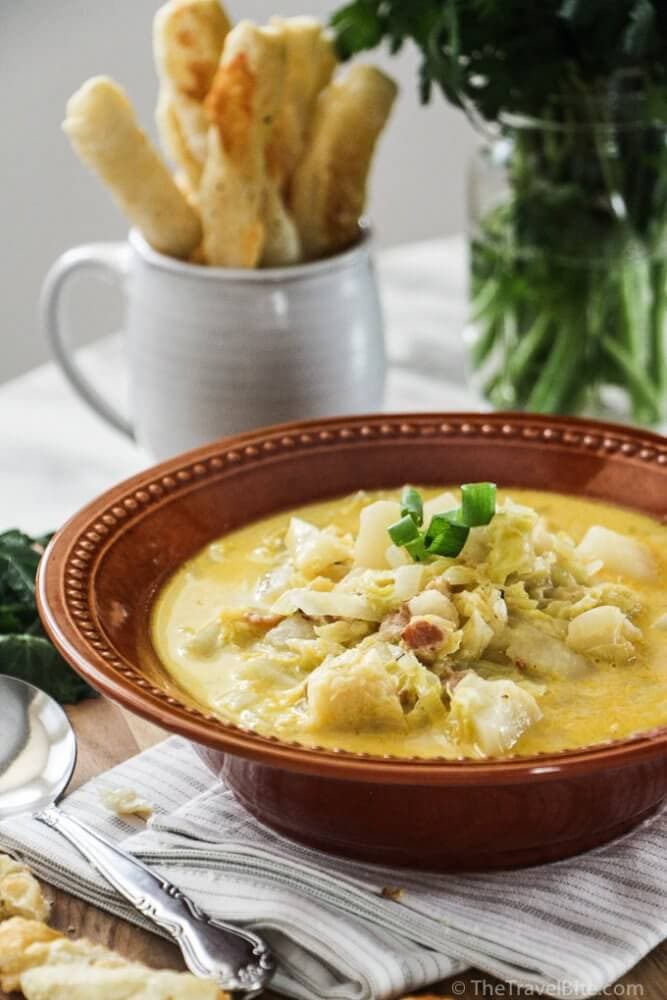 And they come together in a snap! Here. Let me show you.
Preparing Your Ingredients
The ingredient list for Irish Cheddar and Puff Pastry Cheese Sticks is simplified by starting with store bought puff pastry. Sure, you can make your own if you have that kind of time. But there are some terrific ready-made brands available, so I often take the shortcut here.
We allowed the puff pastry, which comes frozen, to thaw. After it thawed, but while it was still chilled, we unfolded it, and sprinkled it with the Dubliner Irish cheddar cheese that I had already grated.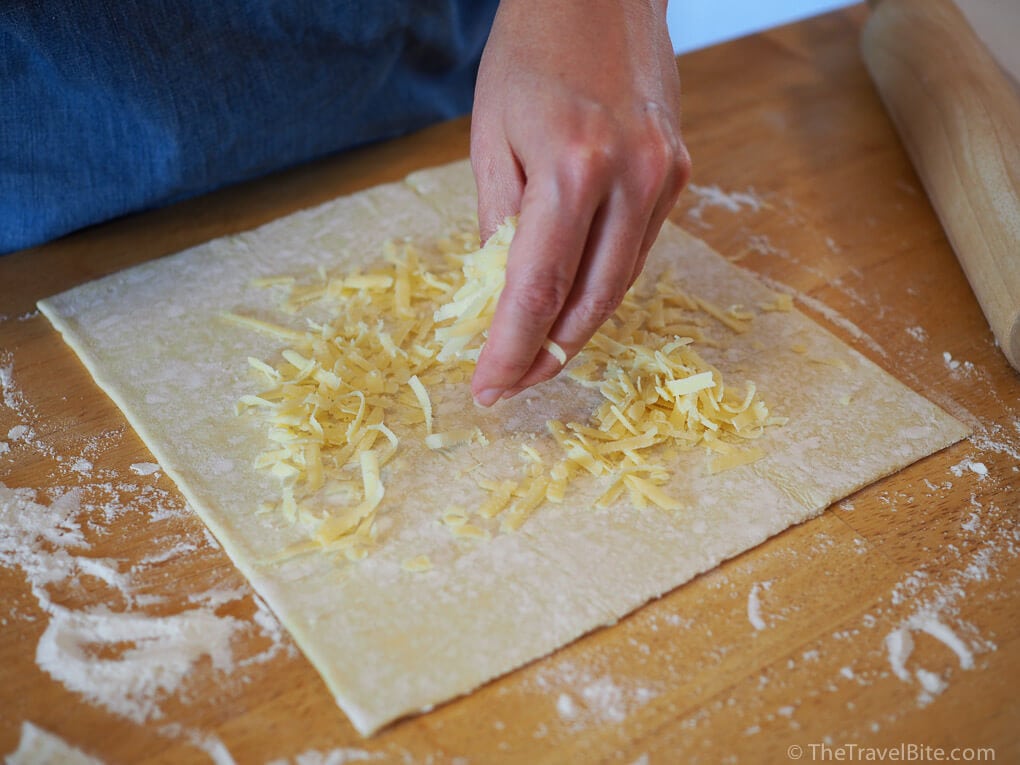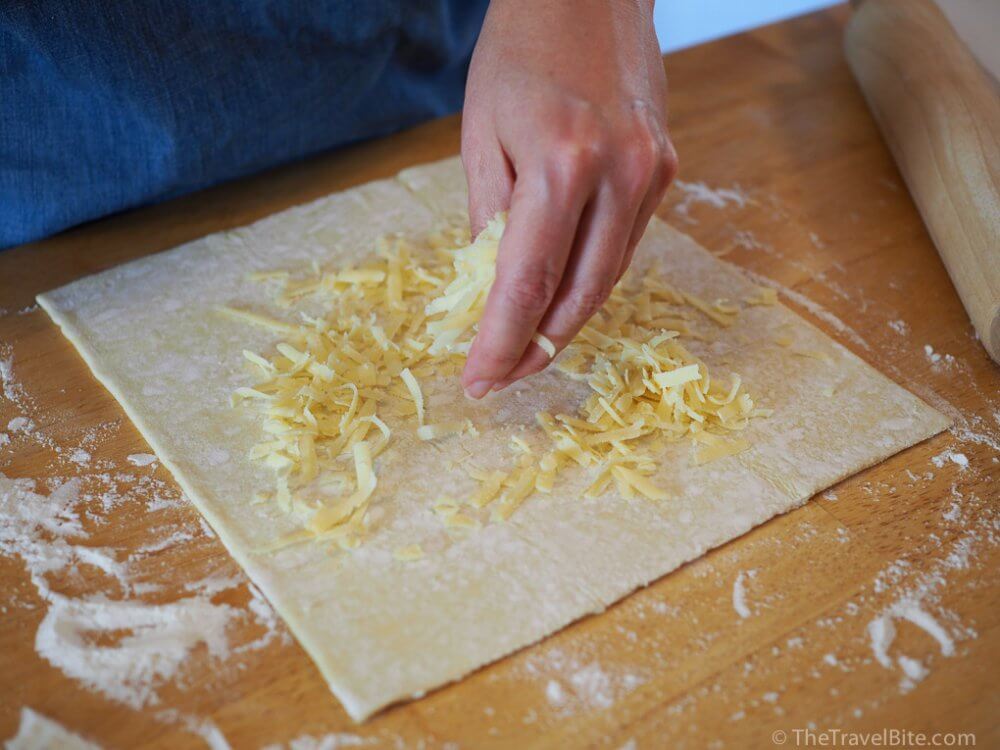 And just a note: don't skimp on the cheese! That sharp, nutty flavor that Dubliner possesses positively makes this recipe.
Preparing Your Pastry
Once the cheese is sprinkled over the dough, fold the other half of the puff pastry over to cover the cheese. It's best to work kind of quickly here. The puff pastry has a lot of butter in it, and as it warms from your hands, it becomes a little harder to work with.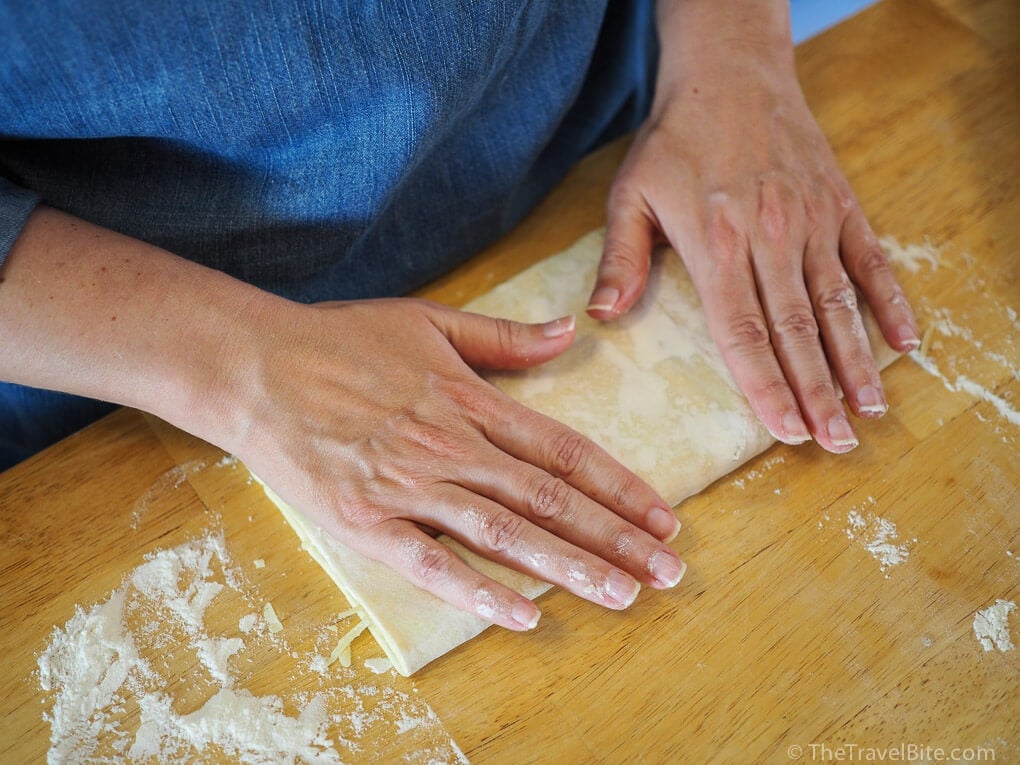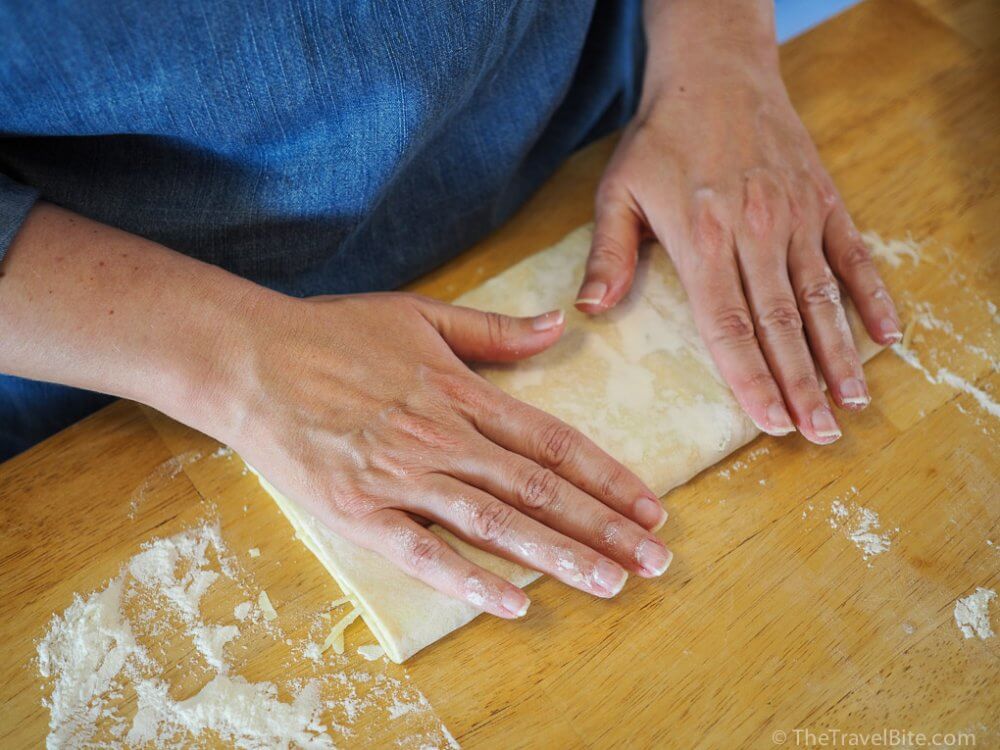 With the cheese sandwiched between the dough, it was time to roll the doubled sheet of pastry out. This helps the cheese to become embedded between the layers of pastry, and also gives you a thinner sheet of pastry to work with for the next steps.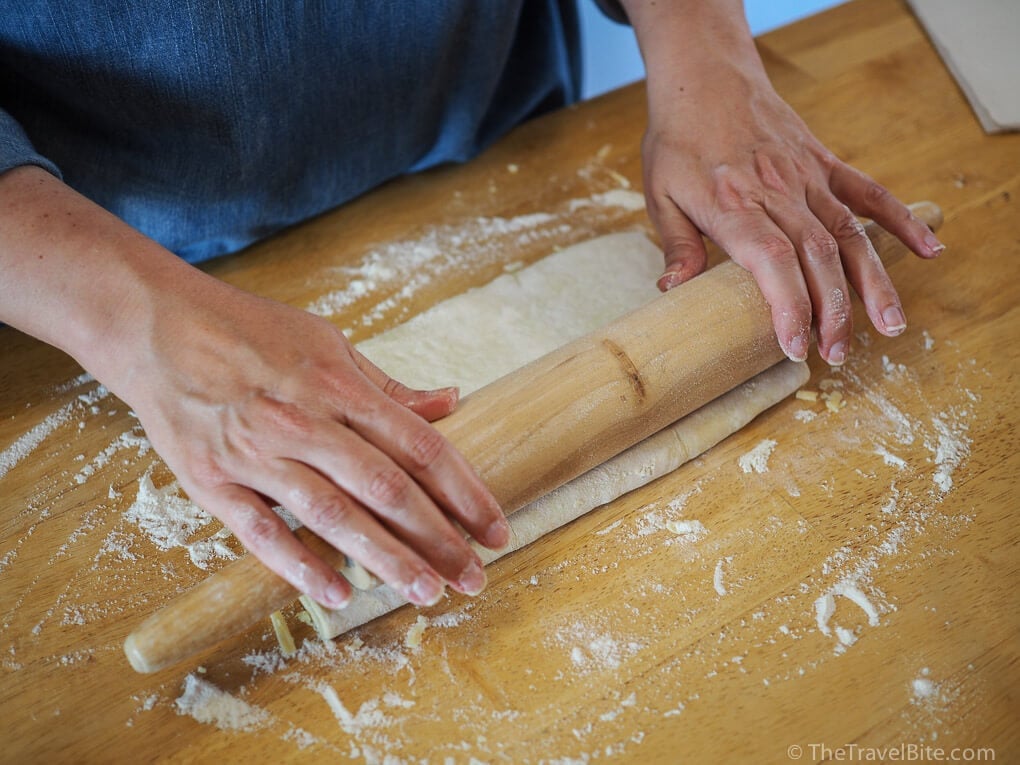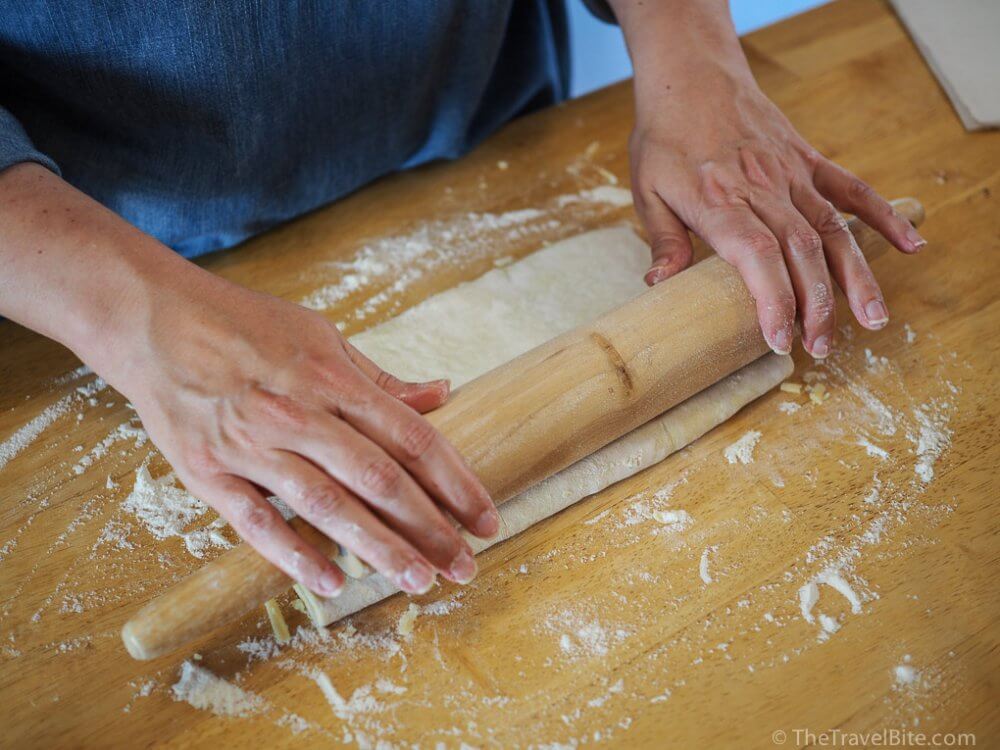 Prior to rolling out my puff pastry, I beat one egg yolk with two teaspoons for water.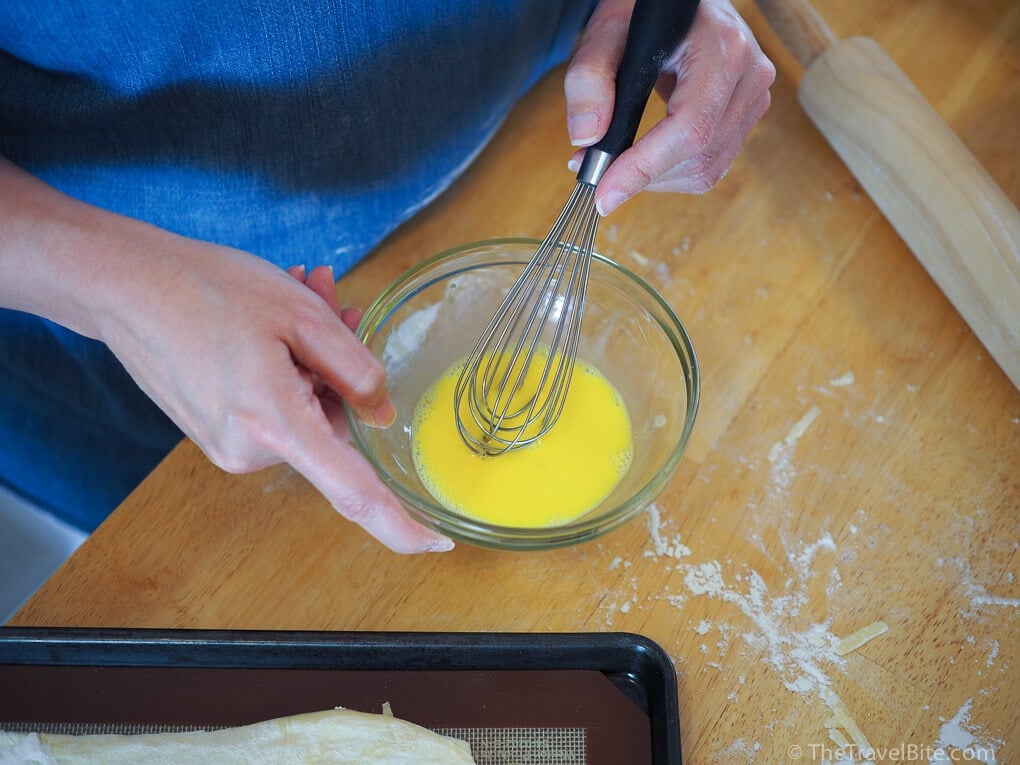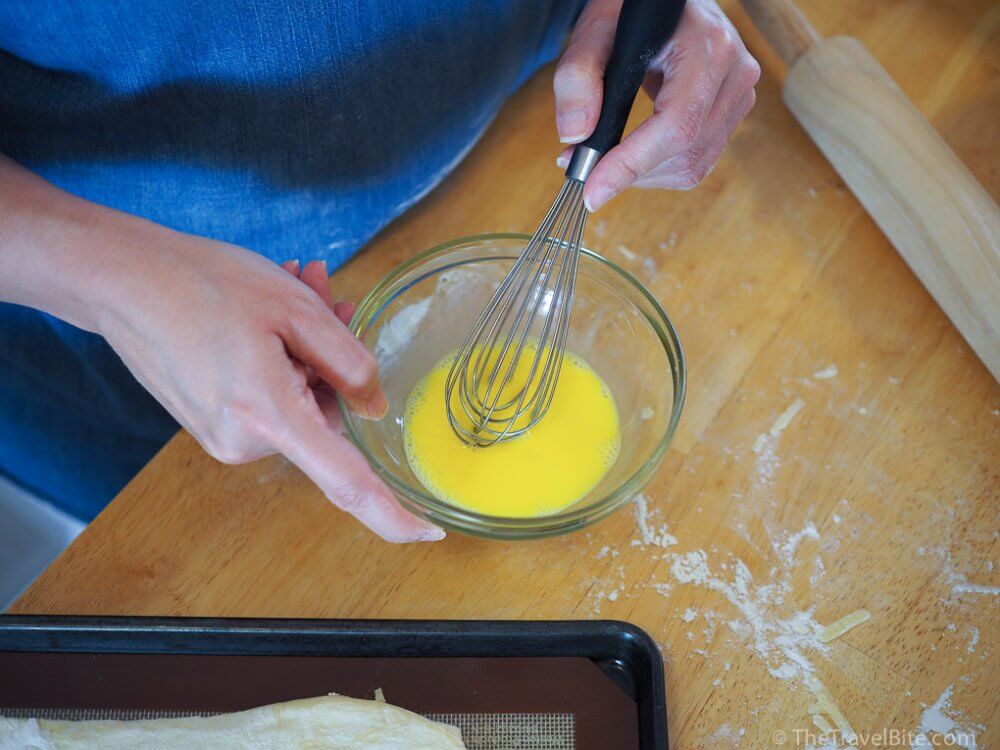 I brushed the top of the pastry with the egg wash. The egg wash helps the cheese sticks to brown beautifully, and also helps the salt and pepper to adhere to the dough better.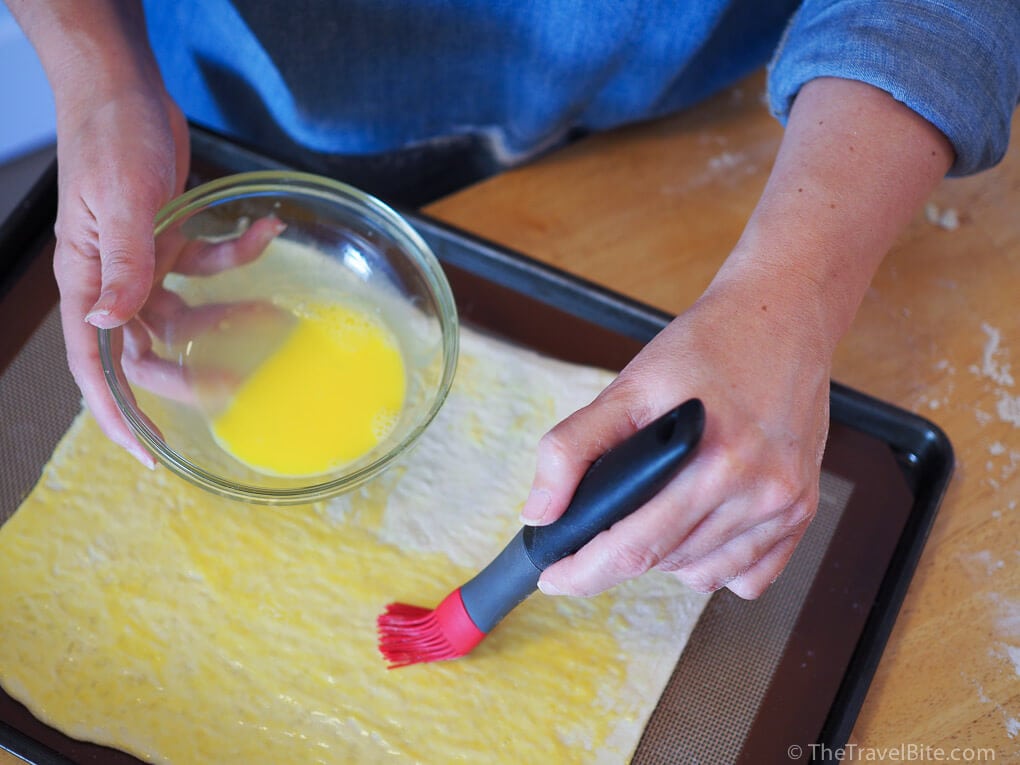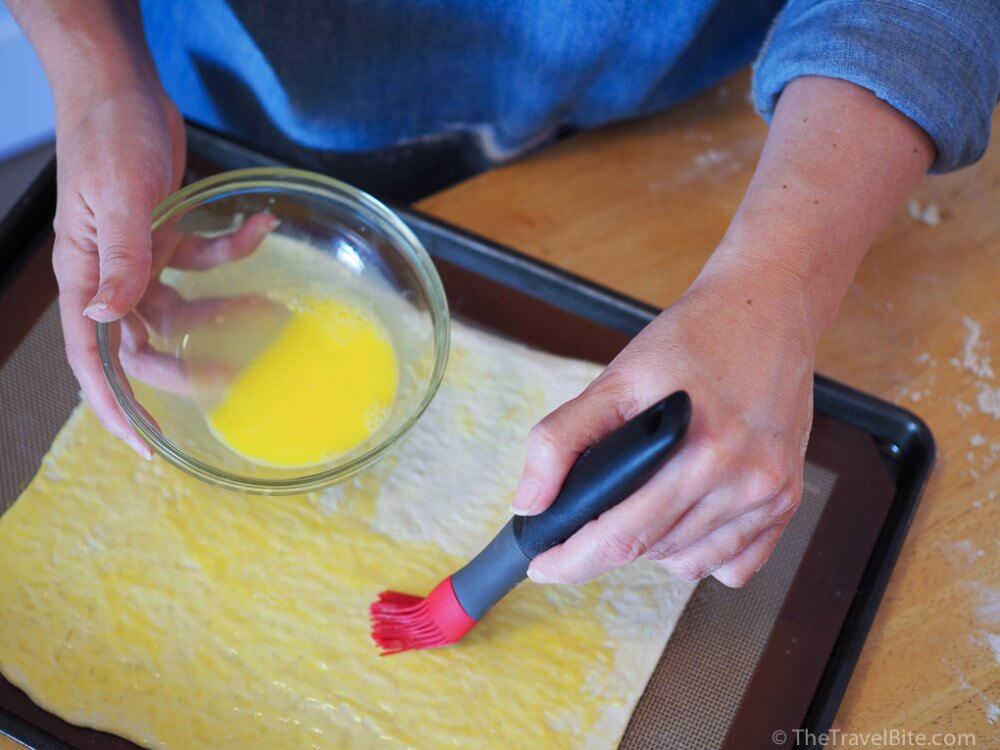 Once the top of the pastry sheet was brushed with the egg wash, it was time to cut the sticks. I began with a cut lengthwise, and then cut strips that were approximately one-half inch wide. (Yeah. They're a little fatter. But it seemed silly to break out the ruler for this.) Pop the pastry back into the fridge for a bit of a rest.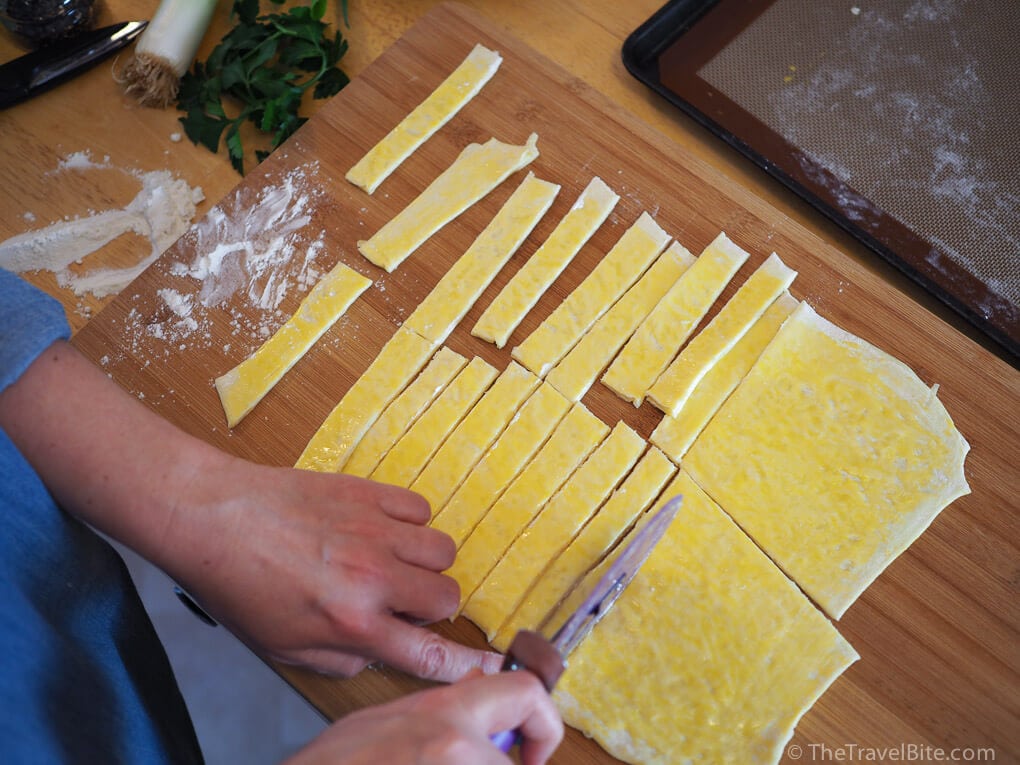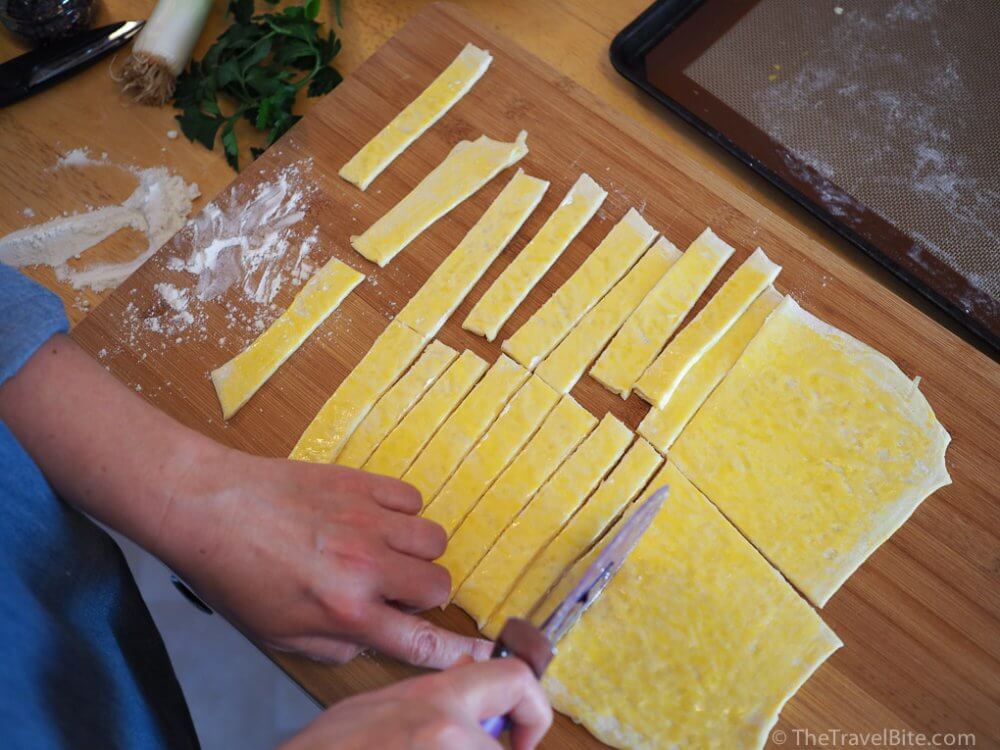 The pastry was just about ready. But first, we have a little more prep to do.
Baking Your Cheese Sticks
At this point, you could probably call it a day, and bake your sticks. But why don't we make them a little prettier. Yes?
Take the strips of pastry, and gently twist them in opposite directions. You may have to press the ends down a bit onto the sheetpan to get them to stay put.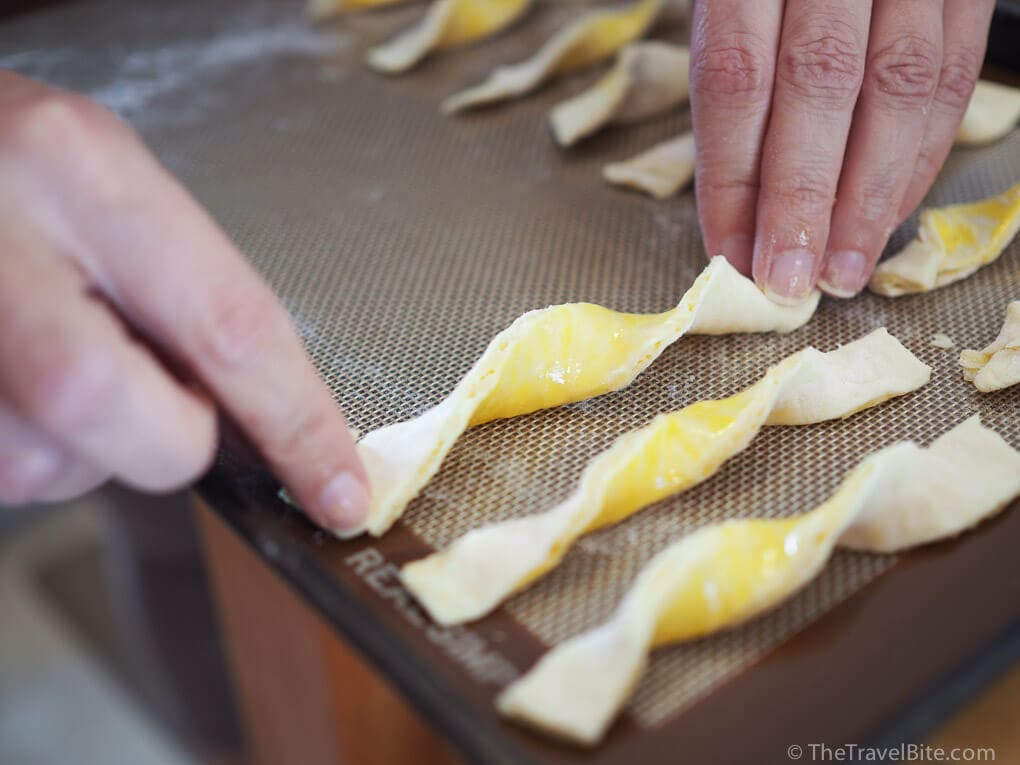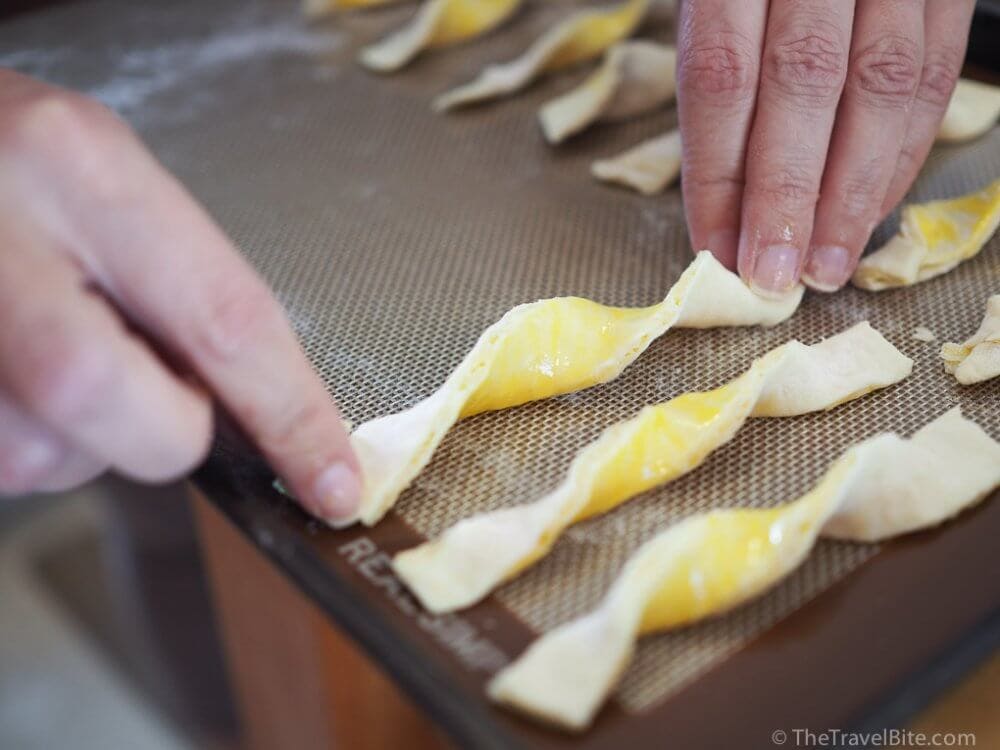 With my twists in place, it was time to season the sticks. It's best to do this prior to baking, while the egg wash is still a bit tacky. That way, the kosher salt and freshly ground pepper sticks.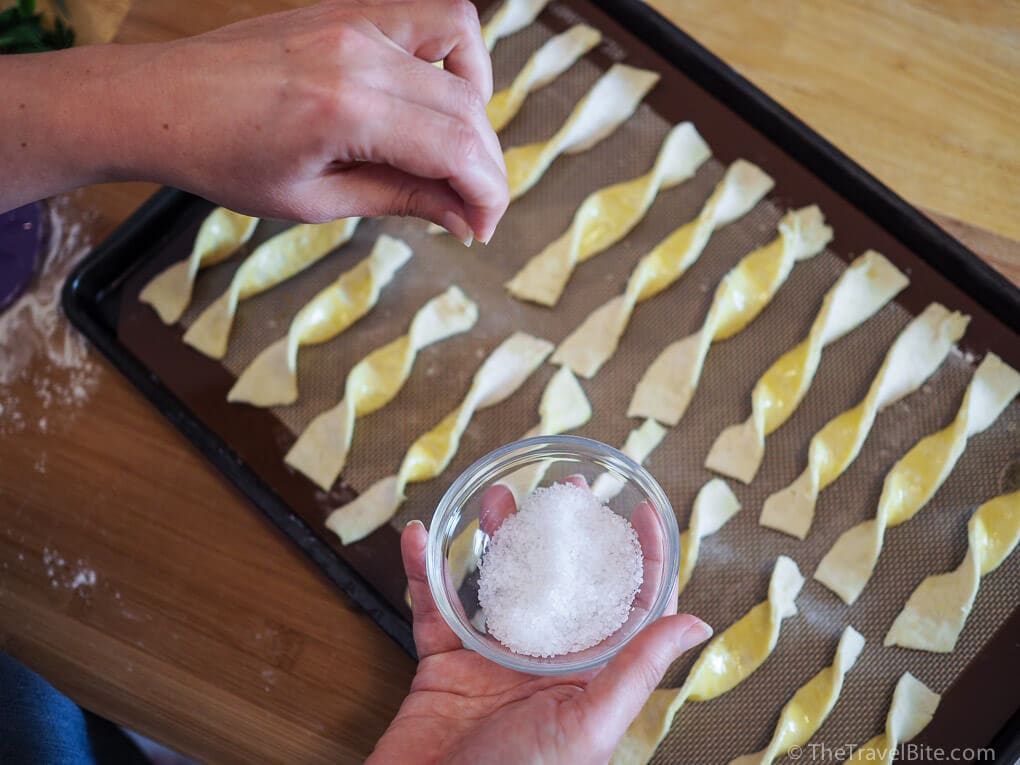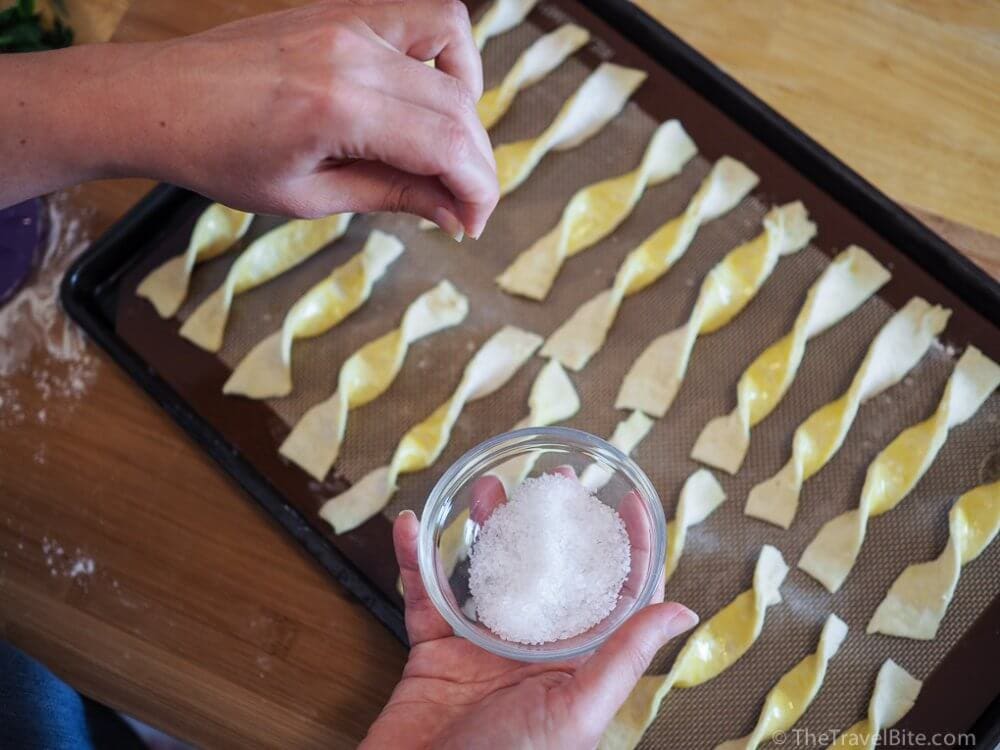 Once you have your twists, bake them at 350° F for 10 minutes, until the cheese sticks are golden brown. Here's the result.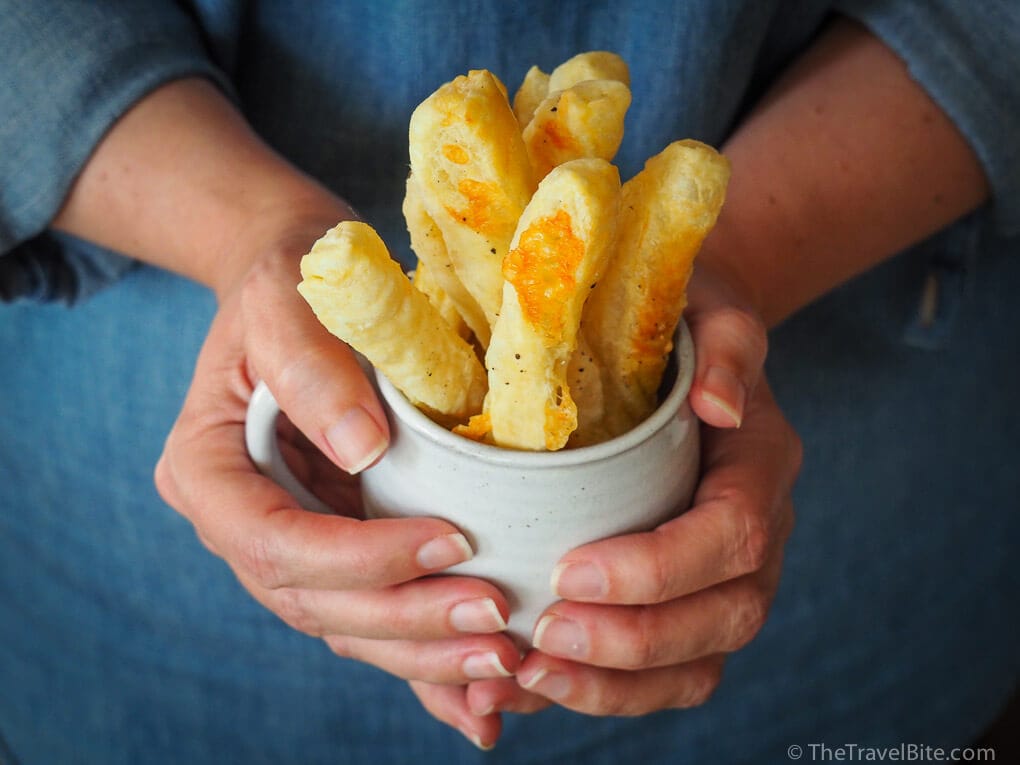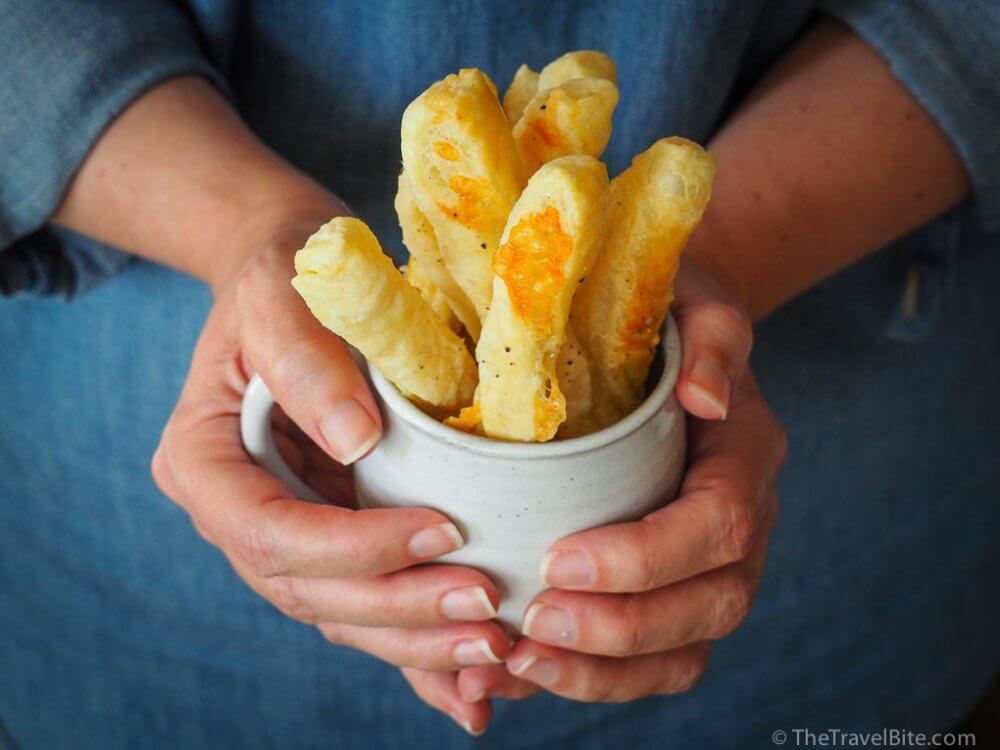 Would you like to try your hand at making these yummy treats?
Making Them at Home
Here's our recipe, adapted from Chef Kevin Dundon's recipe, which can be found in The Raglan Road Cookbook: Inside America's Favorite Irish Pub.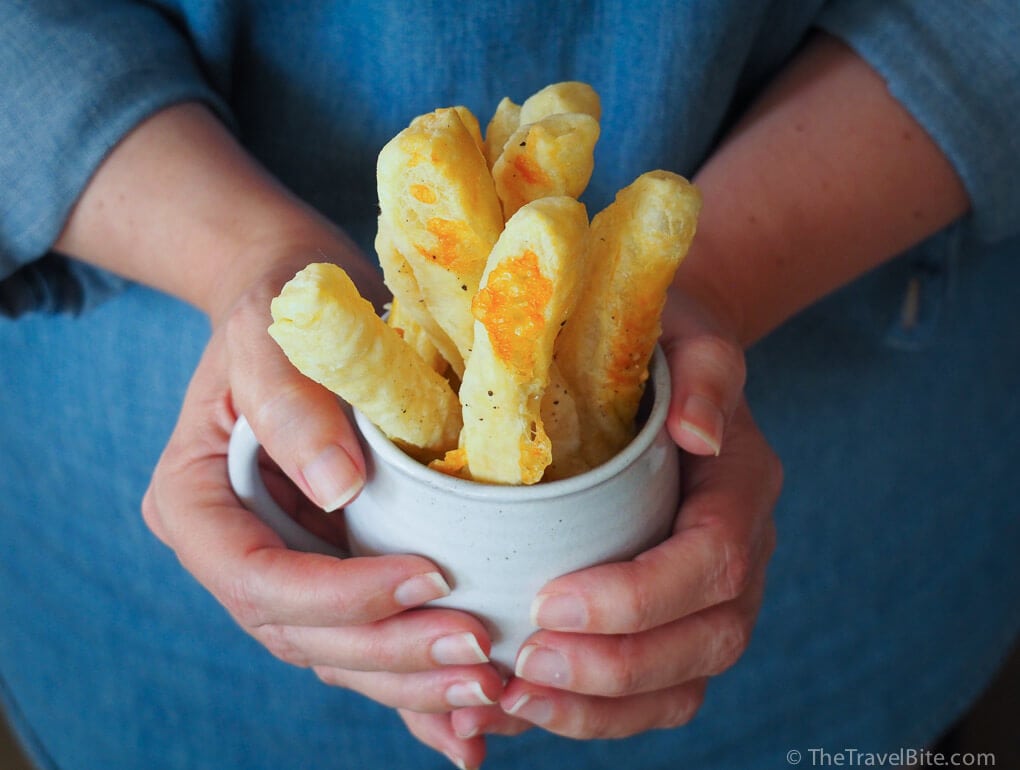 Irish Cheddar Puff Pastry Cheese Sticks
A simple puff pastry cheese stick using Irish cheddar cheese. Perfect as an hors d'oeuvre or to accompany a hearty bowl of soup.
Ingredients
6 ounces store bought puff pastry, thawed if frozen
1 tablespoon all purpose flour
2 ounces Irish cheddar cheese, such as Kerrygold Dubliner
1 egg yolk beaten with teaspoons water
kosher salt and freshly ground pepper to taste
Instructions
Preheat oven to 350° F.
Place puff pastry on a lightly floured and sprinkle with cheddar cheese.
Fold pastry in half lengthwise to enclose the cheese completely. Roll the pastry out to its original size.
Brush the pastry with egg wash; allow to rest for 15 minutes in the refrigerator.
Remove the chilled pastry from the refrigerator and cut it in half lengthwise, and then, cut into strips 1/2-ince wide.
Twist the ends of the strips in opposite directions, and place on a sheet pan lined with parchment or a silicone baking mat.
Sprinkle with salt and pepper, and bake for 10 minutes, or until golden brown.
Transfer the baked cheese sticks to a wire rack to cool. Serve at room temperature.
Want to save this recipe? Pin it! 🙂