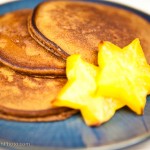 I've been craving gingerbread this week and decided to try and make it into an acceptable breakfast … other than a cookie dipped in coffee.  I've even been on the hunt for a gingerbread man pancake mold … but I've only found cookie cutters which are a bit too small. Thanks to the Google Gods I did find eons of gingerbread pancake recipes.  So many I didn't know which one to try.  Some with raisins, some with currants, some with cocoa, but I just wanted to stick with a basic gingerbread pancake.
I eenie-meenie-minnie-mowed and clicked through on one of the first listings that came up.  I found one on CDKitchen.com and gave it a whirl (with a couple of my own modifications and additions  … please take note).
So here's a holiday breakfast recipe that will be both memorable and delicious.
The full list of ingredients at the bottom of the post.  I later added an additional cup of flour, teaspoon of ginger and 1/4 cup of sugar.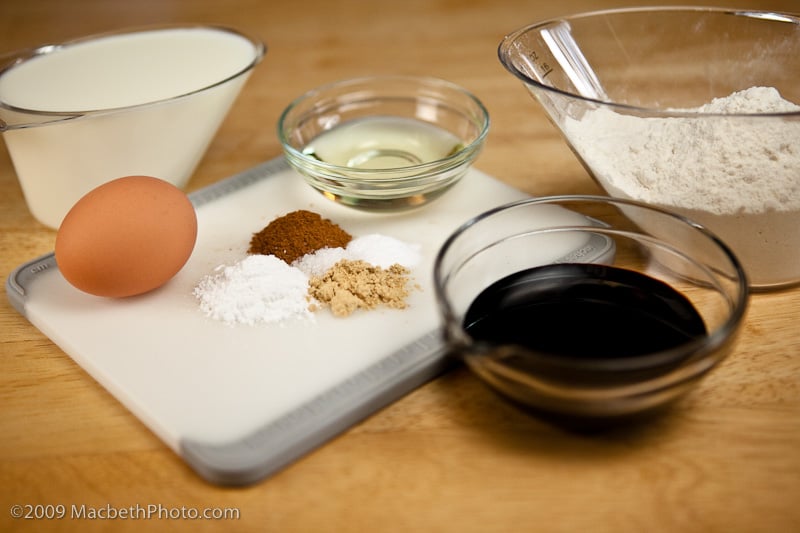 Start with adding your dry ingredients to a large mixing bowl.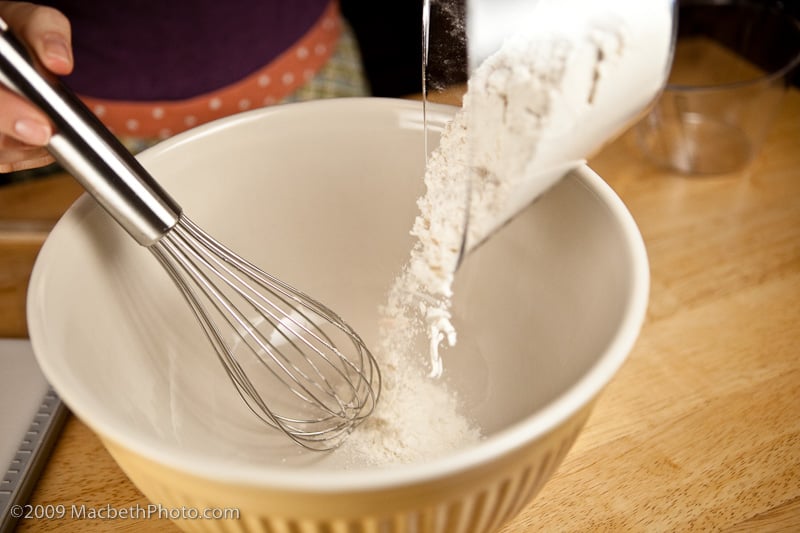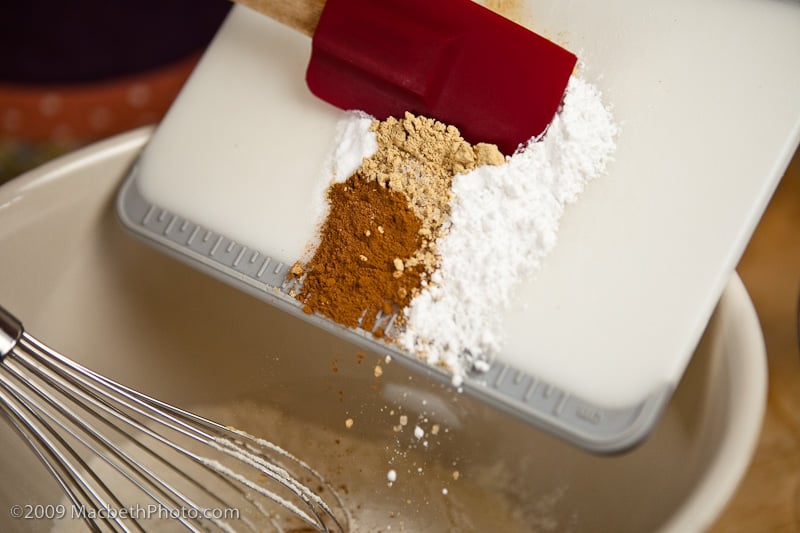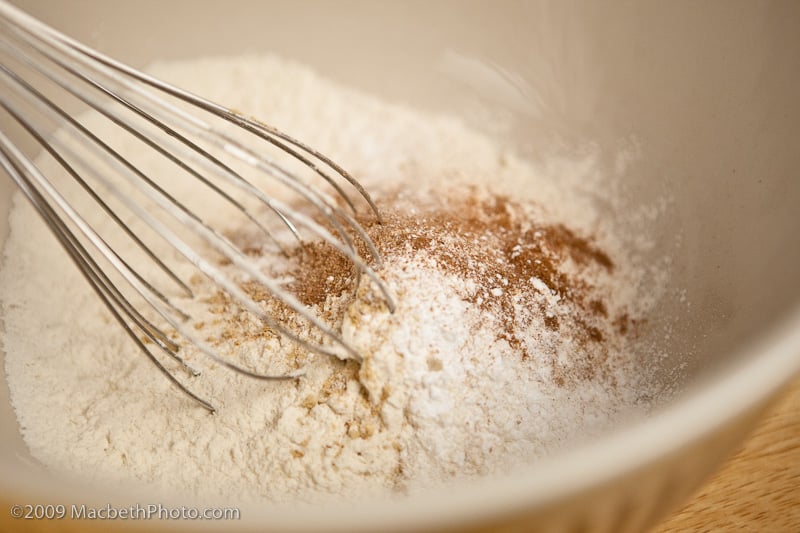 Next, add your wet ingredients to another bowl and whisk together.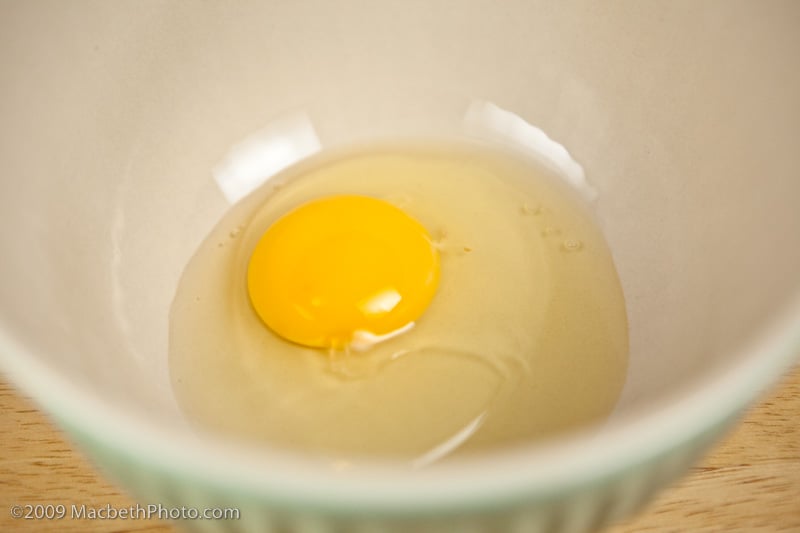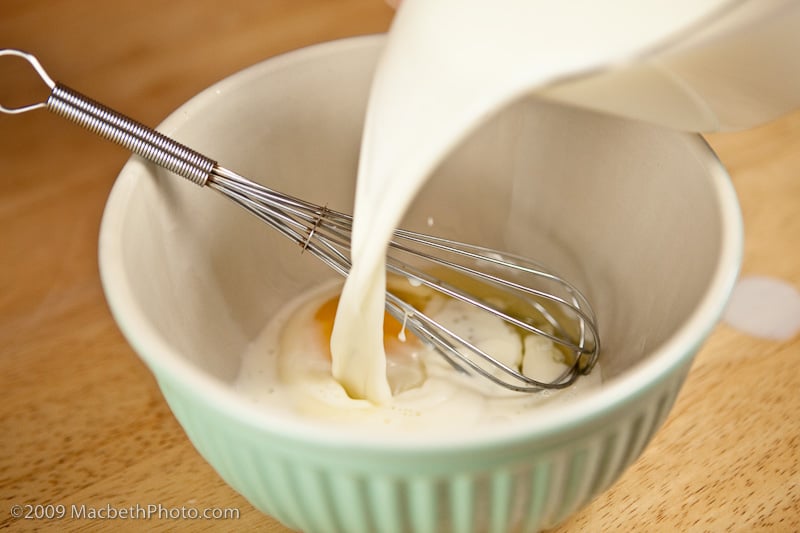 During one of my health nut kicks a couple of years ago I had a nasty introduction to molasses.  You see, I thought it was syrup.  I was going to be healthy and low cal by adding that to my pancakes.  And I drenched my sweet little pancakes in the black, rust-flavored tar.  Yeah, yeah, go ahead and laugh.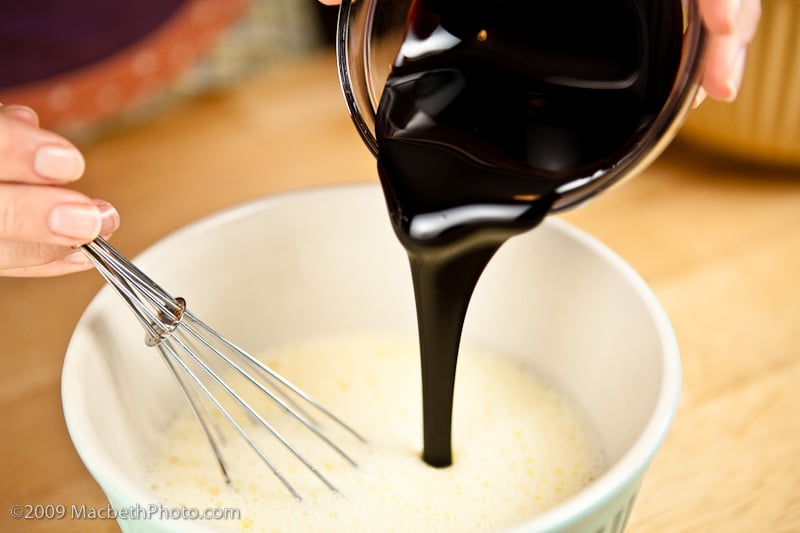 Molasses on milk.
My new art project.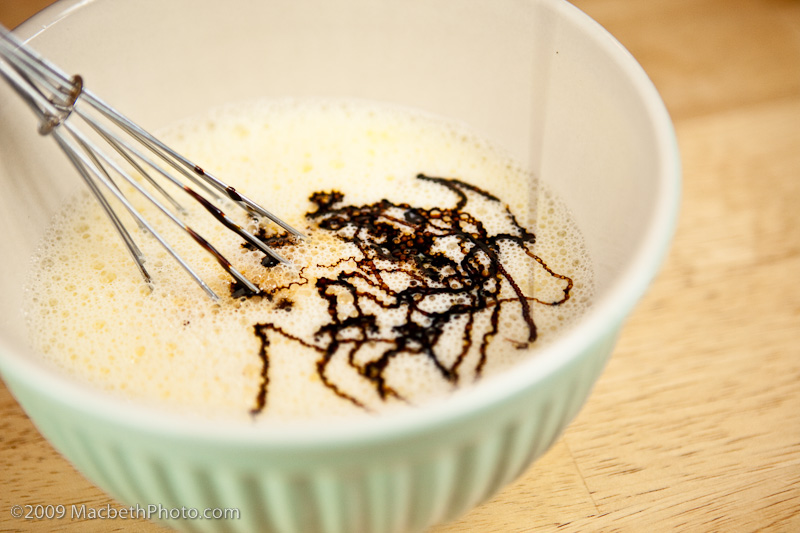 Blend together.  Starting to look like chocolate milk, huh?   Don't drink it though.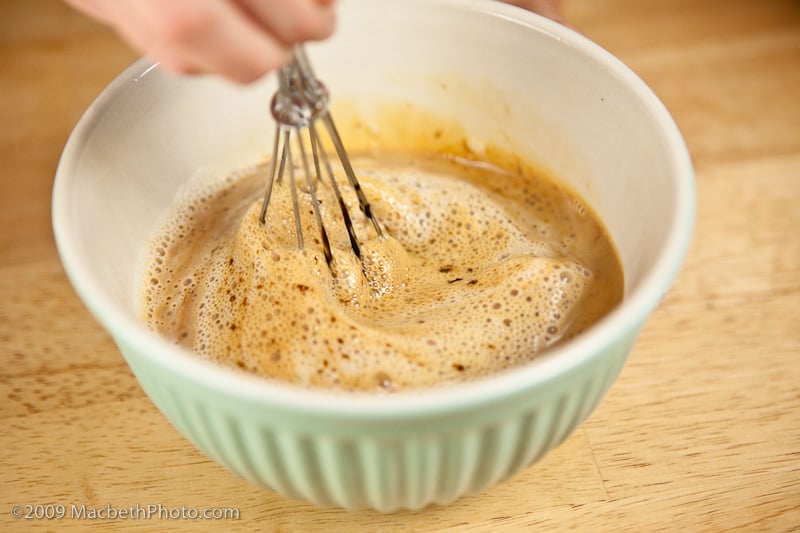 Pour wet batter into your large  dry ingredients bowl with the flour, spices, etc.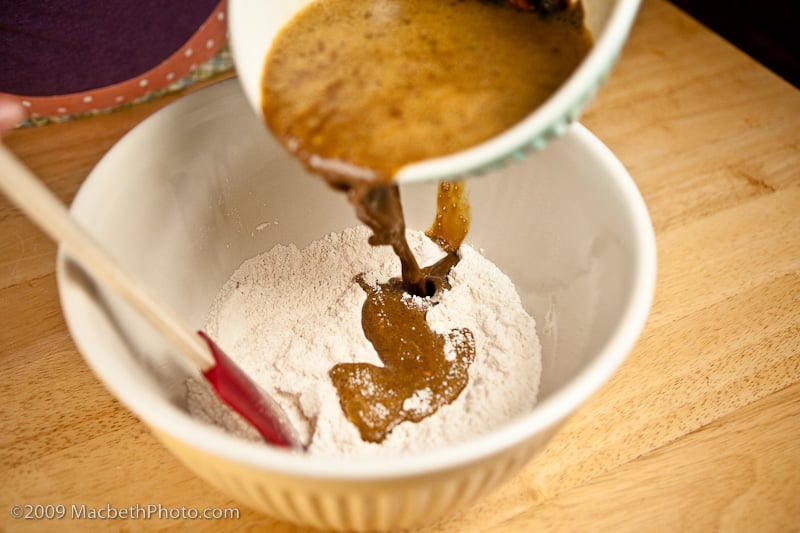 You may have to scrape the bottom of the bowl a bit.  Molasses doesn't play nice with others.
Blend.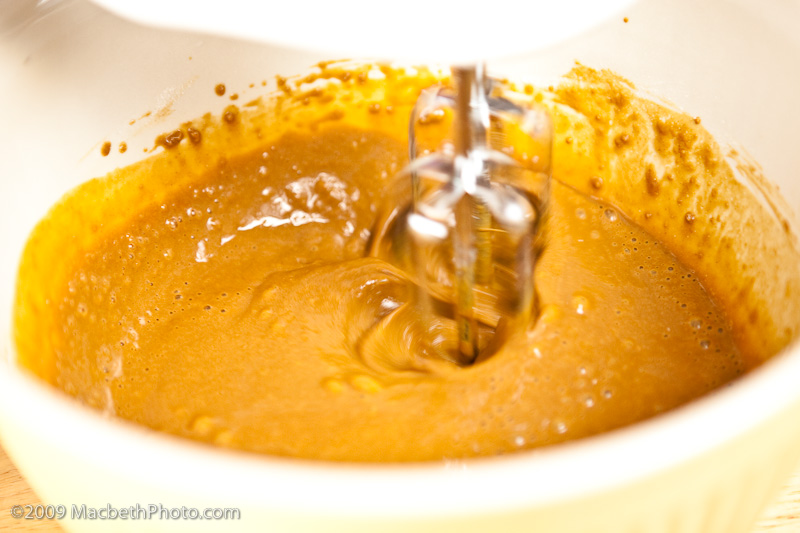 Well bah-humbug.  The batter was runny.  I dipped my finger in and took a taste. This was a no make-up-work-in-my-pajamas day, so I have no photographic evidence of the finger-licking.  But I'll tell you that it tasted like molasses.  Ugh. Now I'm feelin a bit scroogey.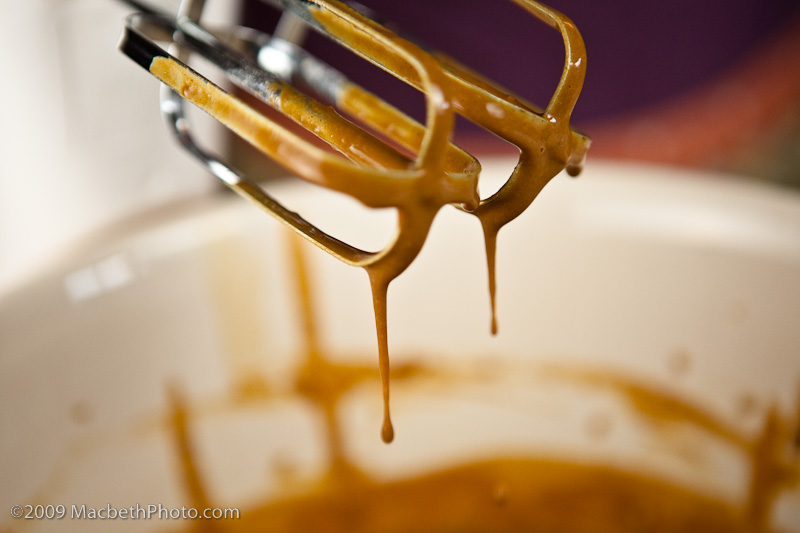 I followed the recipe EXACTLY!   To a T!    (indecently, where does the phrase "to a T" actually come from?)
Anyway, it was a runny, molasses flavored mess.
So, I added a little more love that it needed.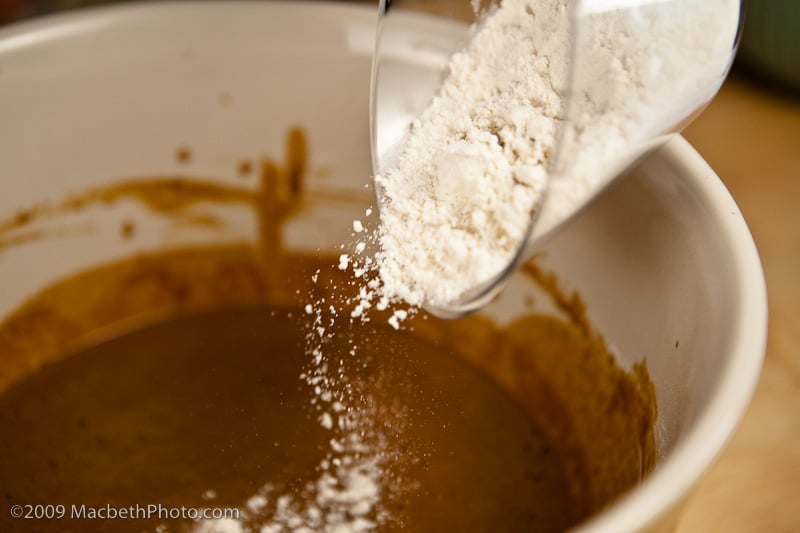 An extra cup of flour.  That helped with the consistency.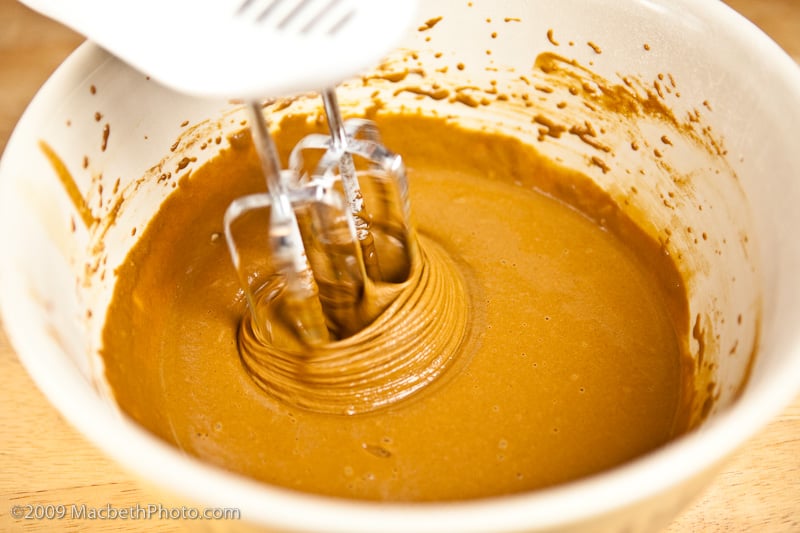 Now to put molasses in its place and tweak the flavor.  I added an additional tsp of ginger and a 1/4 cup of sugar.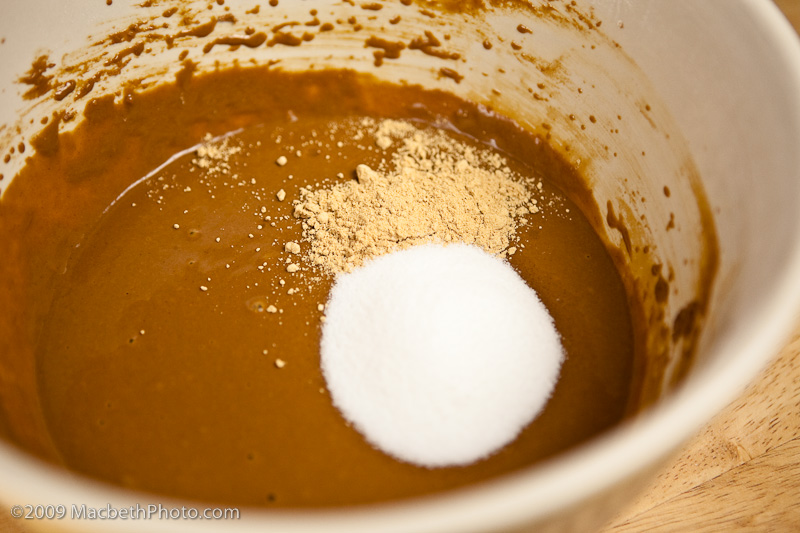 Mmm.  That helped a whole lot!  Dipped my finger again and now the flavor is more like a gingerbread cookie.  It's ready to go be made into round cake perfection.
A little butter.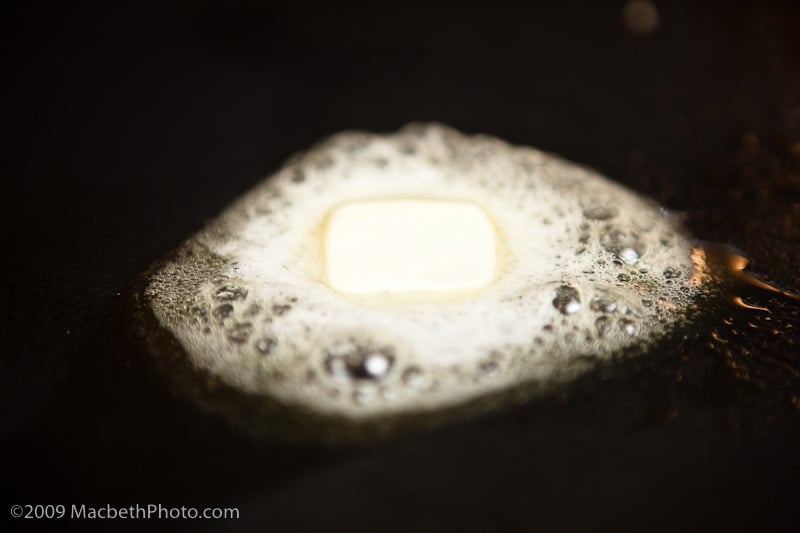 A little batter.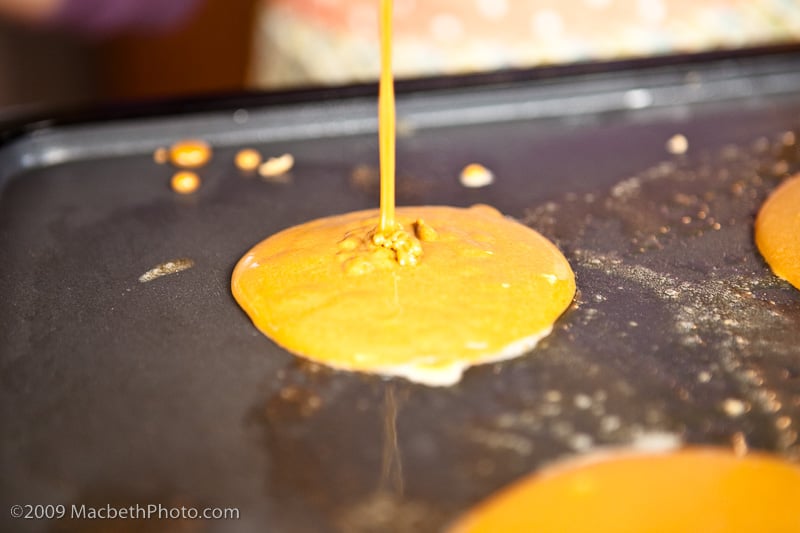 A little bubbly.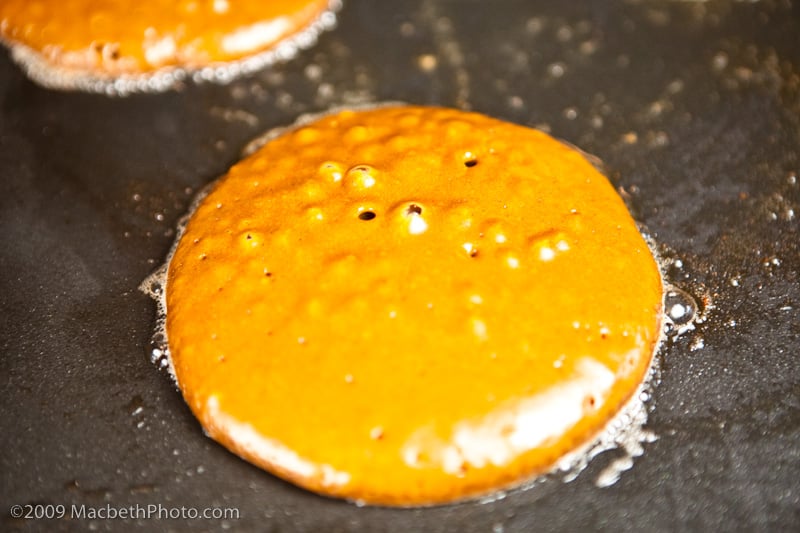 Flip.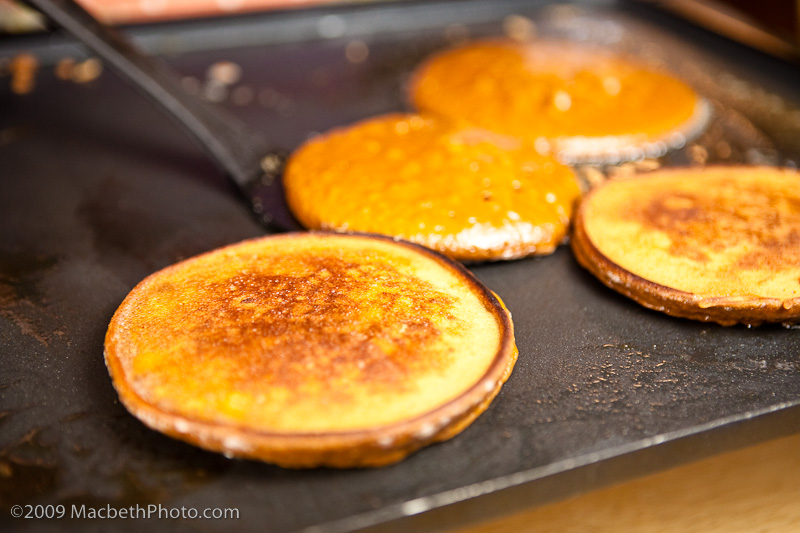 Now that's a leave-for-santa worthy pancake.  I could eat it like a cookie.  But instead of eating with my fingers I'll fancy it up with a bit of butter, maple syrup and festive star fruit.  And of course, a fork and knife.  Still in my pajamas though.
Enjoy!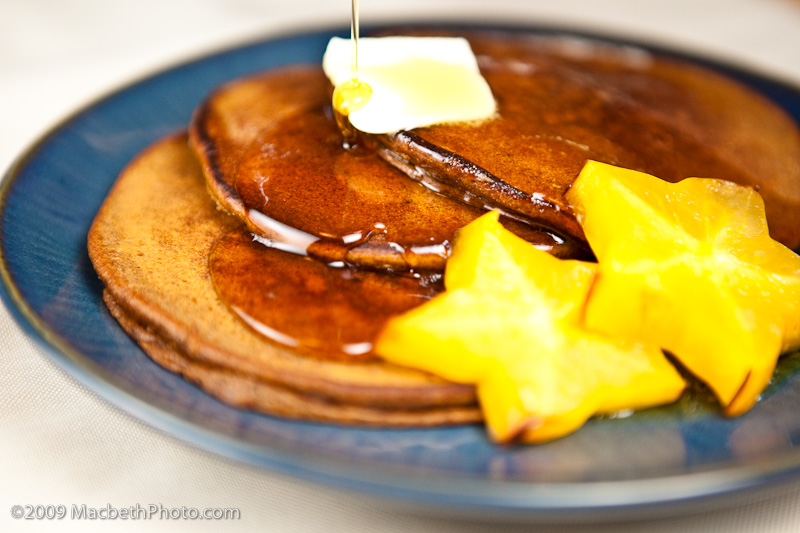 Gingerbread Pancakes
Print
Gingerbread Pancakes
---
Author:

Prep Time:

15 mins

Cook Time:

10 mins

Total Time:

25 mins

Yield:

6-8

Category:

Breakfast

Cuisine:

American
Ingredients
2 1/3 cup all purpose flour
1 tsp ground cinnamon
1 1/2 tsp ground ginger
1/4 cup sugar
1 tsp baking powder
1/4 tsp baking soda
pinch of salt
1 1/4 cup milk
1/4 cup molasses
1 egg, beaten
3 tbsp vegetable oil
---
Instructions
) Combine the dry ingredients in a large mixing bowl. (Flour, spices, sugar, baking soda and powder)
) In a separate bowl, beat the egg then add and mix together the milk, molasses and oil.
) Add wet mixture to dry mixture and blend until combined. Using a ladle or measuring cup, scoop 1/4 cup of batter onto a hot greased griddle or skillet. You can use non-stick spray or butter. (I prefer butter for flavor)
) Turn when bubbles form on the surface and the edges are golden brown.
) Serve with butter, syrup and festive starfruit.