I'm still basking in the glow of a relaxing trip to Mexico with my friend Jaden with SteamyKitchen.com. It was a perfect girlfriend's getaway … we ate, we lounged at the beach, we spa'd, we ate some more. The first twit-pic I posted of the amazing blue water and my boyfriend was texting back that he wished he would have hid himself in my luggage! The fact that the photo came from my phone is further proof that it's difficult to take a bad picture in paradise. Because, well … it's paradise!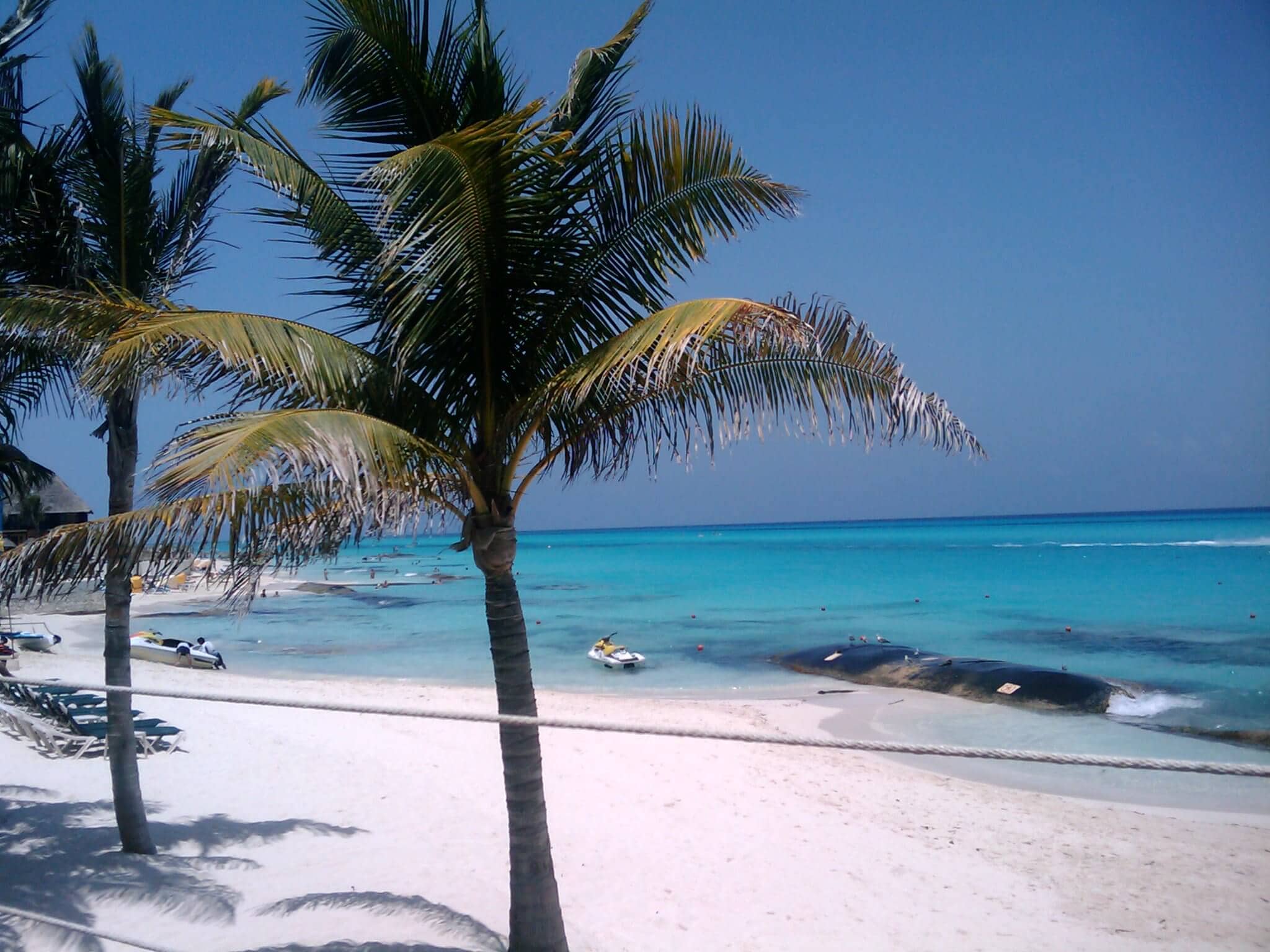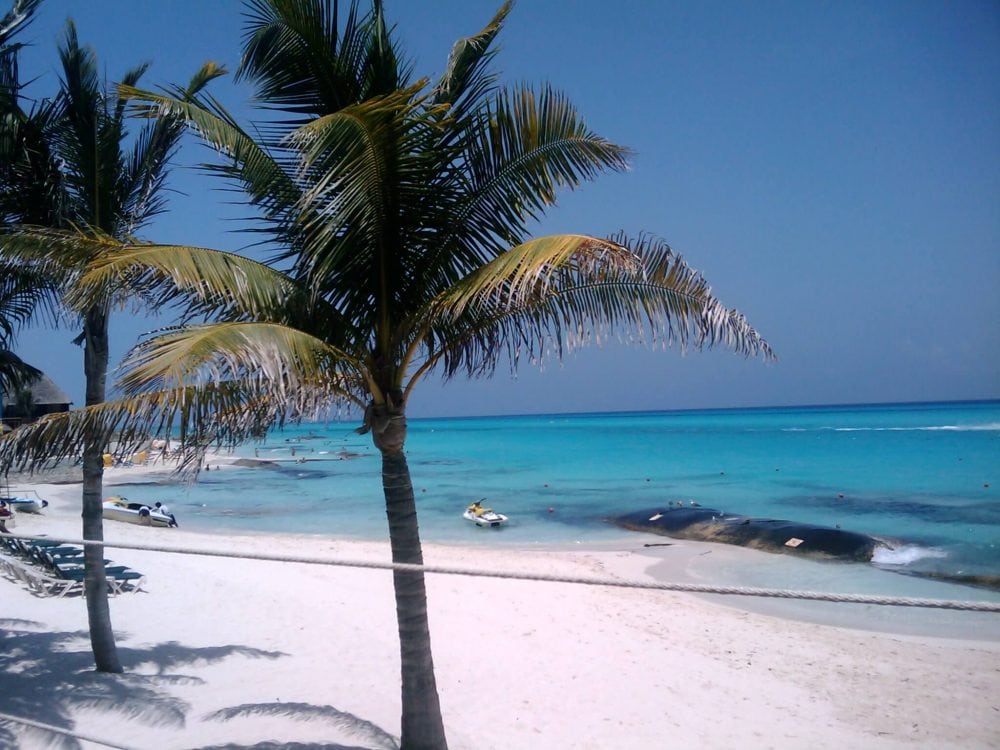 We indulged in a couple of days of luxury and pampering at the Royal Hideaway Playacar. And Royal it is! They treat you like a queen (or king). Our check-in involved cool scented towels to freshen up and a glass of champagne. Nothing like a little bubbly to start your vacation of right!
We enjoyed quite a culinary journey during our trip, but my focus today is on breakfast. Some travelers might have a good time seeing all the sites … the museums … the tourist spots. Instead, whenever possible, on a trip you'll find me at the local grocery store being memorized my labels in foreign languages, deciphering what's inside by looking at photos and checking out the local produce. It's Disney to me. Pure fun and entertainment. But I digress … cause on this trip we never did find a grocery store. Thankfully I didn't need to in order to get my fix. The Royal Playacar not only dazzled us with internationally inspired cuisine at their fine restaurants, but bestowed a variety local produce as well.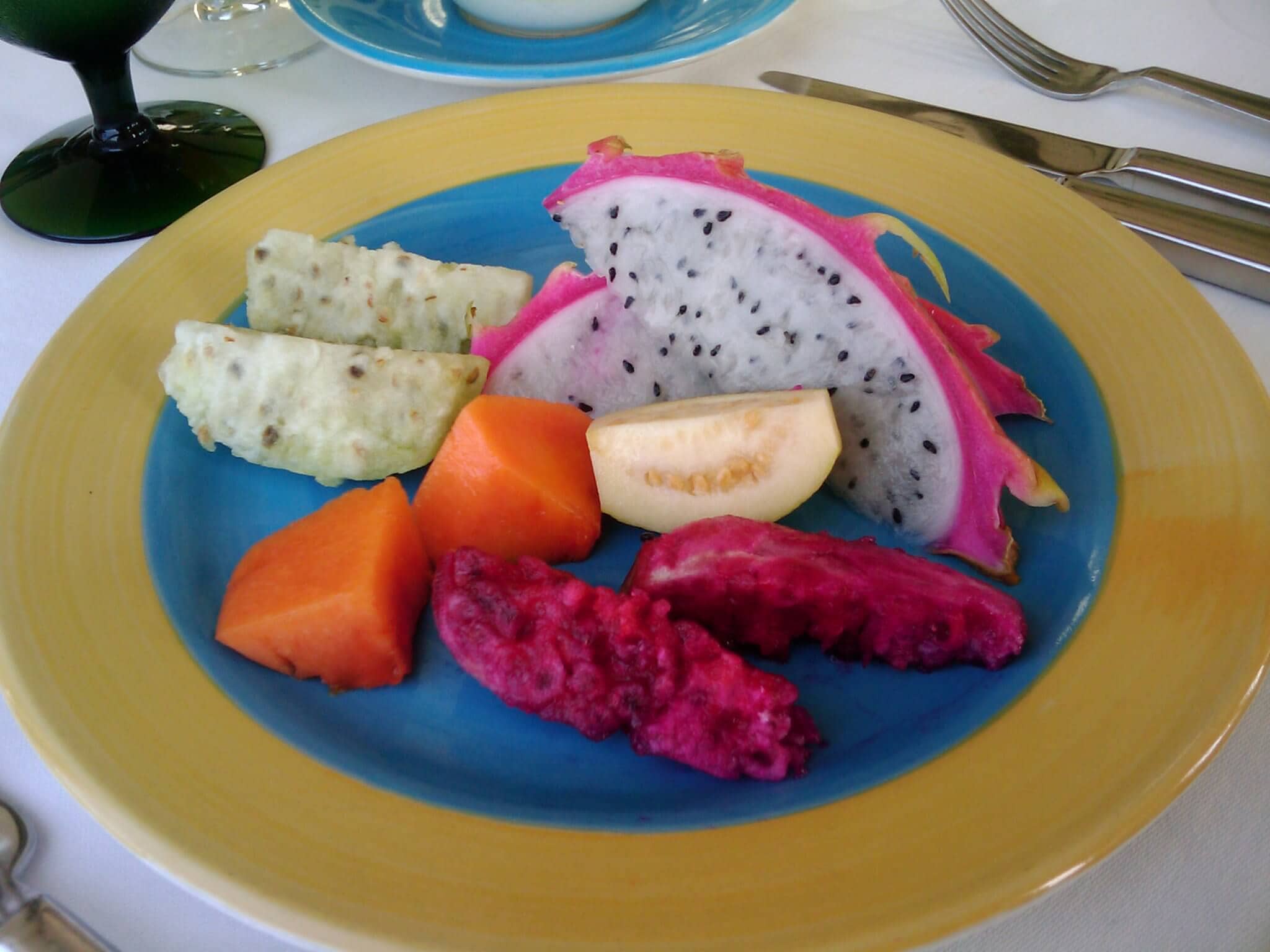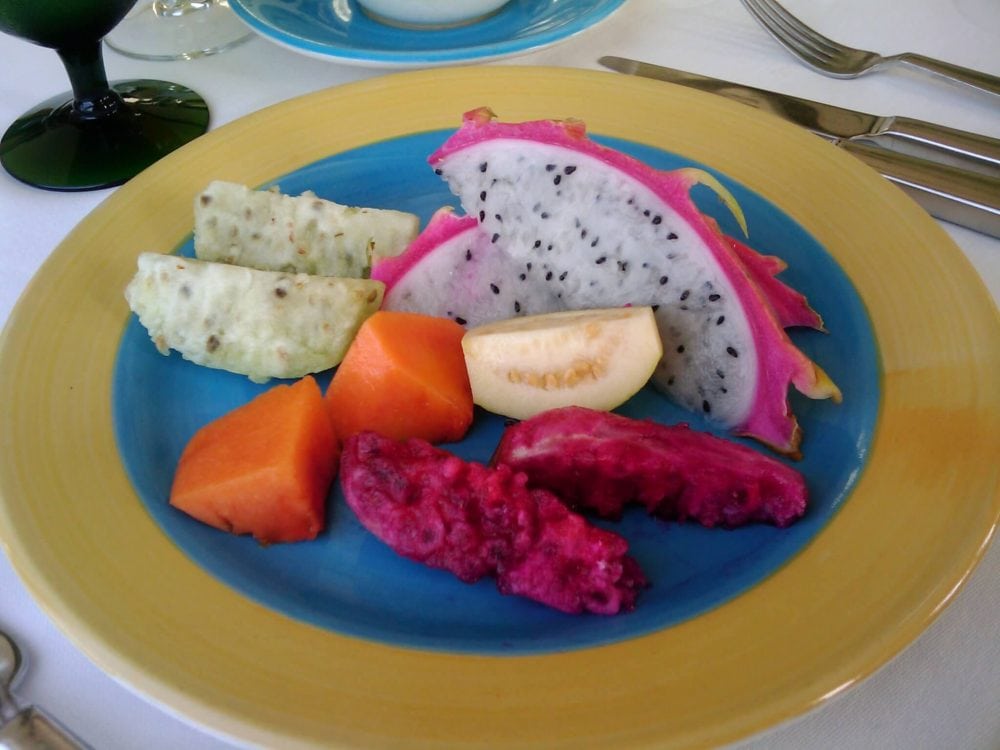 Imagine how giggly and happy I became when I was able to have pink for breakfast. Seriously! A whole plate of pink. And not a pale, pepto or Barbie pink. A bright and bold adventurous magenta! The white fleshed fruit with the hot pink skin and little green spikies is known as Dragon Fruit. I' m in love with it for it's funky colors, sweet flavor and cool name. Locals also call it pitaya and I would describe the texture as that of a kiwi, but less tangy.
The orange in my plate is just for a contrasting garnish. Papaya. As much as I want to love papaya, I just don't like the flavor. Each time I have the opportunity to taste it, I try it again, but it's just a bit too musky for me. Bring on more of the pink!
The other bold pink item on my plate also has a light green twin next to the dragon fruit and is called prickly pear or tuna. When I tweeted this, I had tons of replies from people looking for the fish on my plate. No, no, no. While I might try ceviche for a late brunch (and we did), fish for breakfast doesn't sound like my cup of tea. (Of course, now I've just challenged myself to find a fish breakfast recipe) Tuna, in this instance, is a fruit. It has a ton of seeds which makes it a challenge to eat, but it is a refreshing flavor combination of cucumber and melon. Both are from a cactus. Who would have thought something prickly and unsightly would produce fashionable fruit like this! But I should have known. We have a lot of moon flowers, or night blooming cereus, in our neighborhood. For most of the year it looks like a half dead cactus stick growing on a tree. But once a year it blooms at night and like magic we have these huge cloud like flowers in the trees emitting a potent sweet fragrance. I guess it just goes to show you can't judge a fruit by it's plant.