Monograms is a travel company hybrid that I didn't know I needed. And now I don't know how I'll ever travel without them.
Pete and I went on a Monograms curated trip to London, Paris, and Nice as part of a campaign with iAmbassador. And I gotta say, they truly are the travel industry's best kept secret. For a company that's been around over 90 years, it seems only those in my travel circles knew about them. But that's about to change!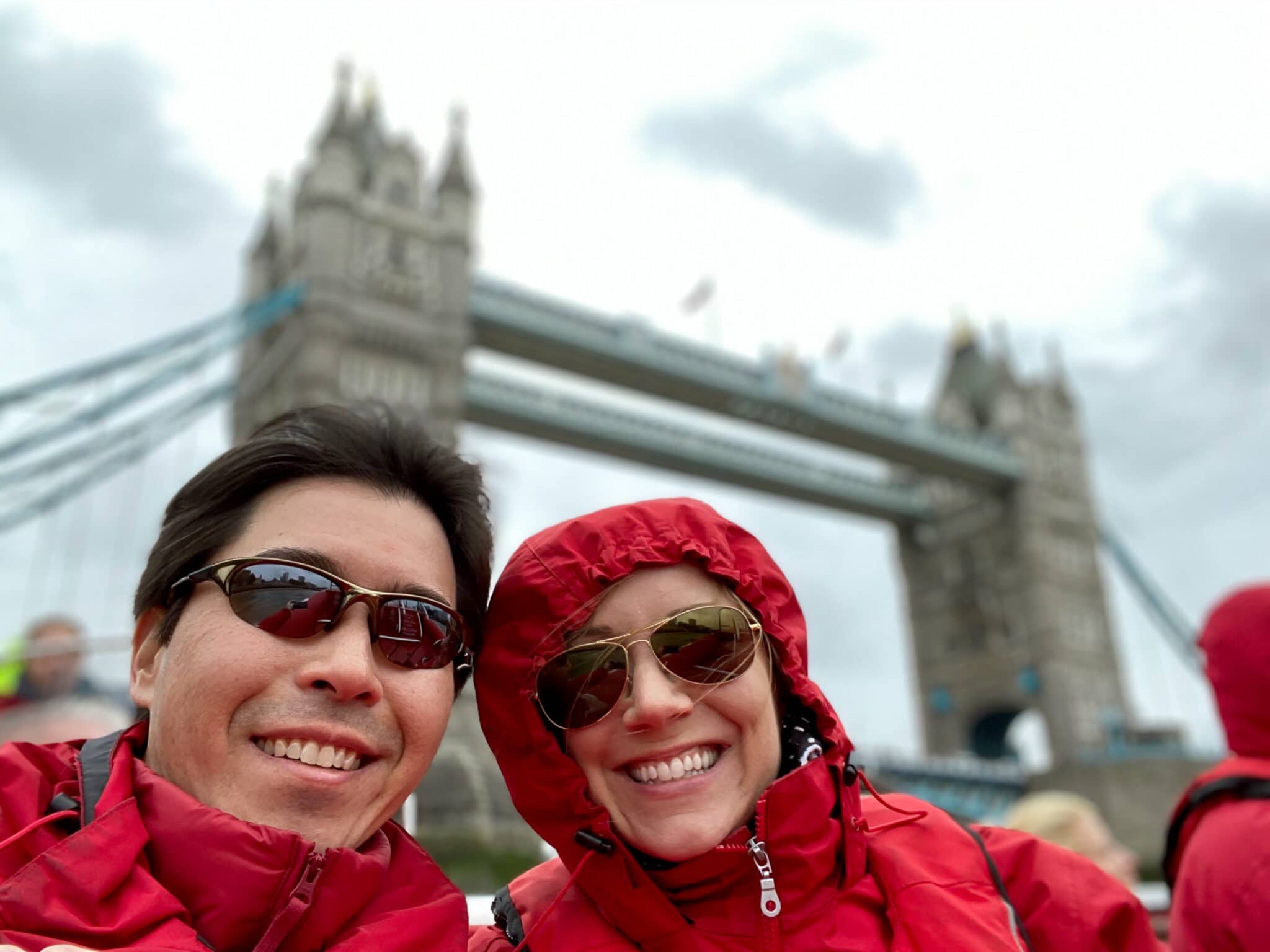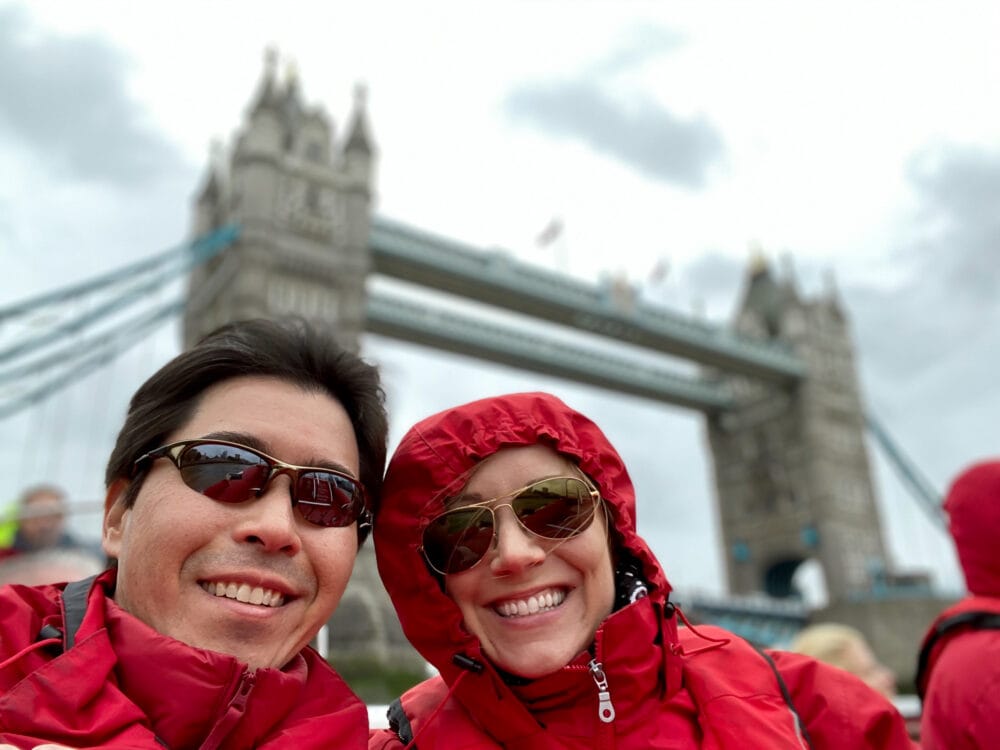 WHAT IS MONOGRAMS TRAVEL?
When I first learned about Monograms Travel, I found myself asking a ton of questions. What is Monograms? Is it a tour group? Are they a travel agent? Do they schedule everything for you? What kind of unicorn travel company is this?
I can tell you from personal experience that they're a hybrid between group and independent travel. Monograms gives you all the convenience, benefits, and cost-savings of group travel, but with the flexibility to experience a place on your own.
How do they do it? It's like getting all the benefits of group travel — curated experiences, special discounts, and someone else worrying about logistics — but without having to be with a big group on a bus. Yes, it's possible to have the best of both worlds!
Here are 5 ways Monograms makes travel easy and stress-free.
1 – Monograms Coordinates Transportation & Logistics
I consider myself a seasoned traveler, but for all the trips I've planned, I still hate diving into the small details and logistics. For example, things like how to get to our hotel once we arrive, transfers between destinations, and planning each day so that we get the most out of our limited time visiting a city.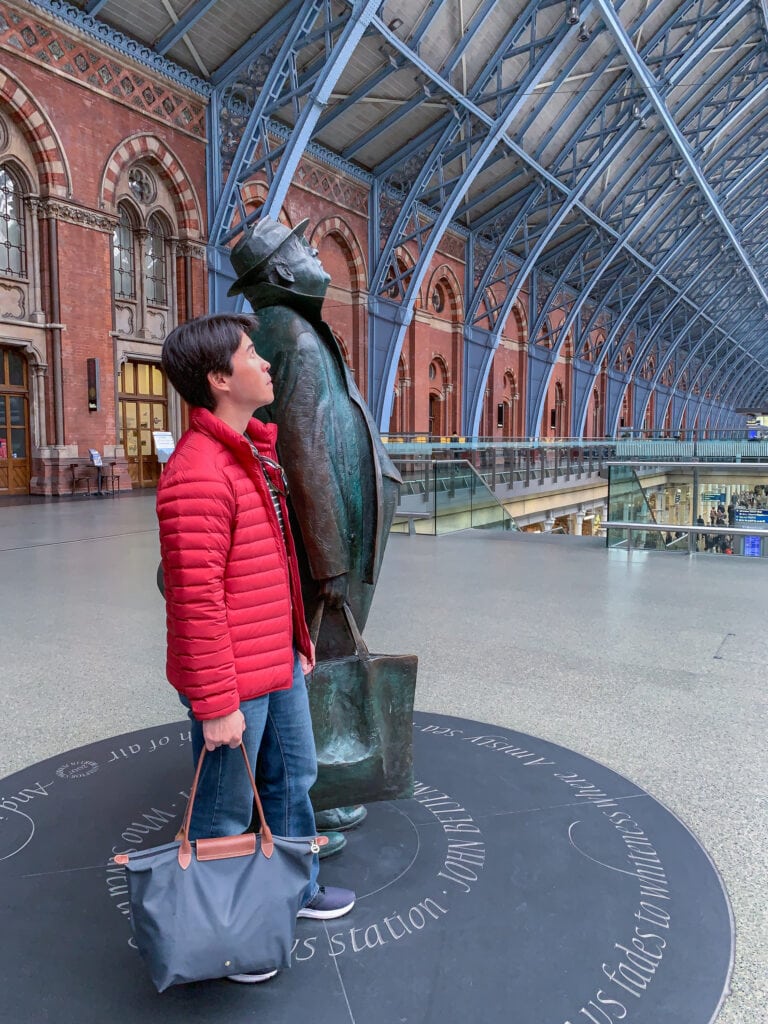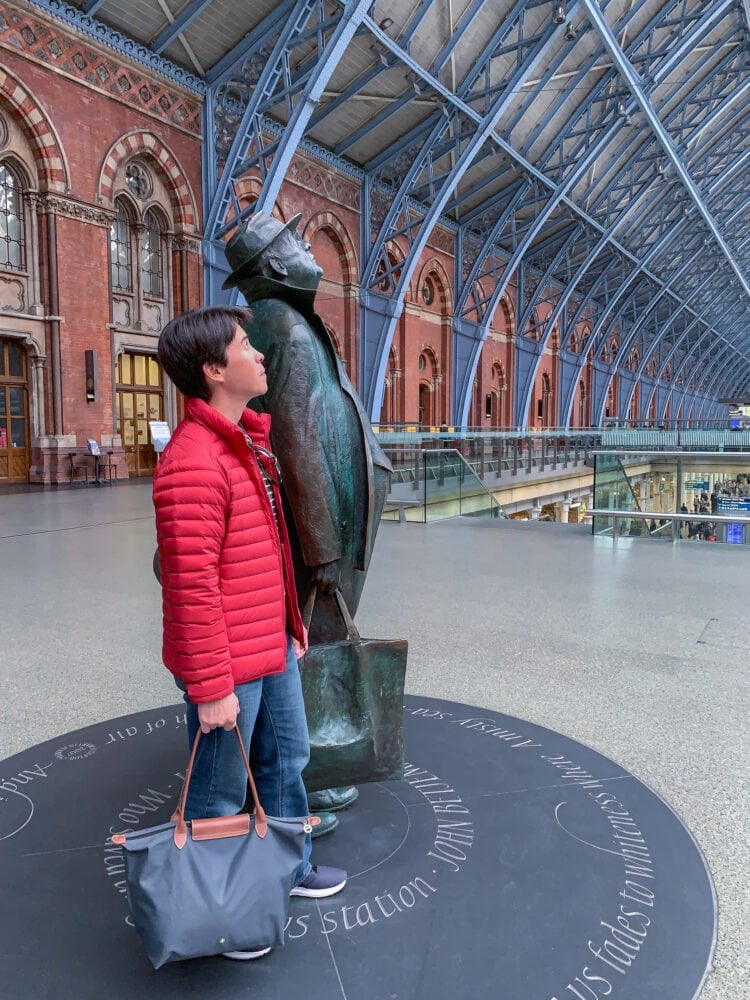 It's not easy coordinating the logistics. Especially when you're jet lagged, or have to coordinate train schedules or flights to a different country or time zone. It can get a bit confusing and take a lot of time to research. And I've personally goofed up booking flights in different time zones. It's an expensive and frustrating mistake to make.
Travel Without The Hassle
So how well does Monograms coordinate transportation to take the hassle and stress out of travel? Our biggest "wow" moment came when it was time for us to travel from London to Paris. We had tickets for the high speed train out of St. Pancras station. But because of climate protests, many of the bridges and roads between our hotel and the train station were blocked. And we all know to expect the unexpected when traveling, but this had the potential to really throw off our plans if we missed the train.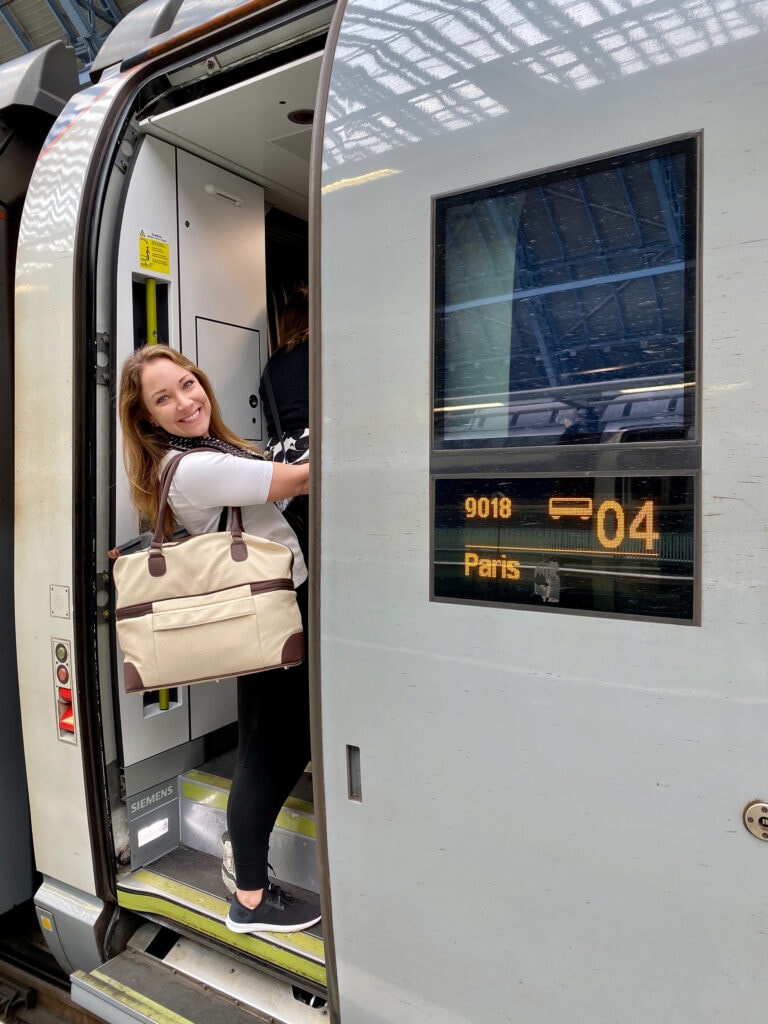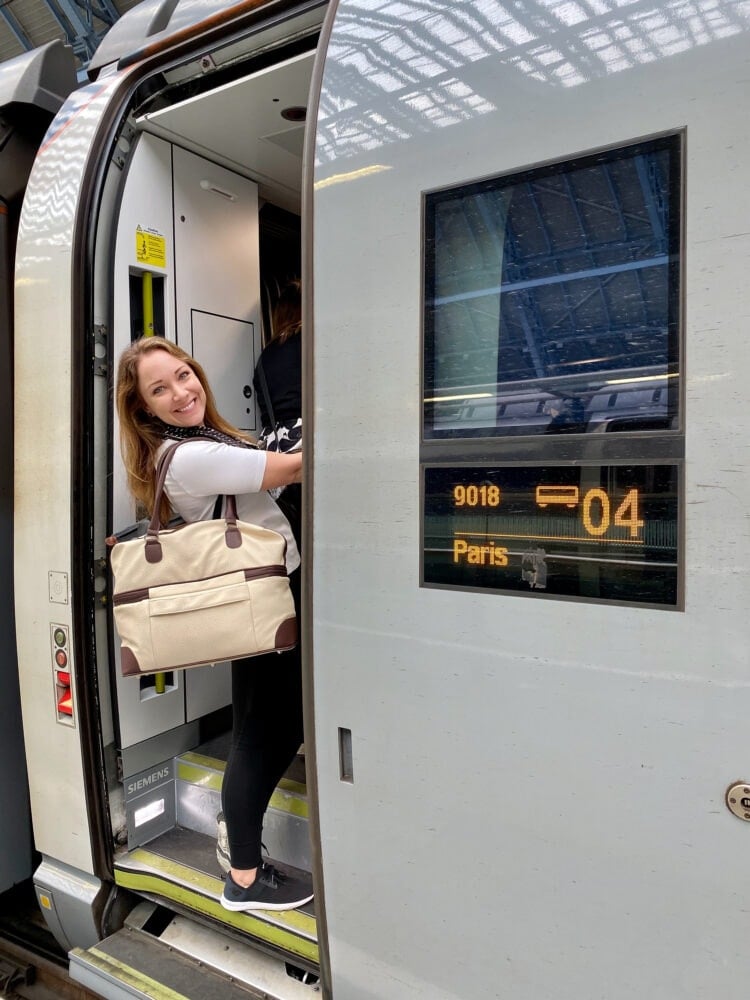 Bridges Closed Due To Protests
Our local Monograms host saw that our scheduled shuttle was going to be delayed, so he ordered a traditional taxi for us and then RODE WITH US TO THE TRAIN STATION. Not only did he make sure we got there on time, he also brought us directly to where we needed to drop off our luggage and then walked us to the train terminal. Despite the crazy traffic and blocked bridges, we didn't feel any stress at all since we had an expert with us every step of the way.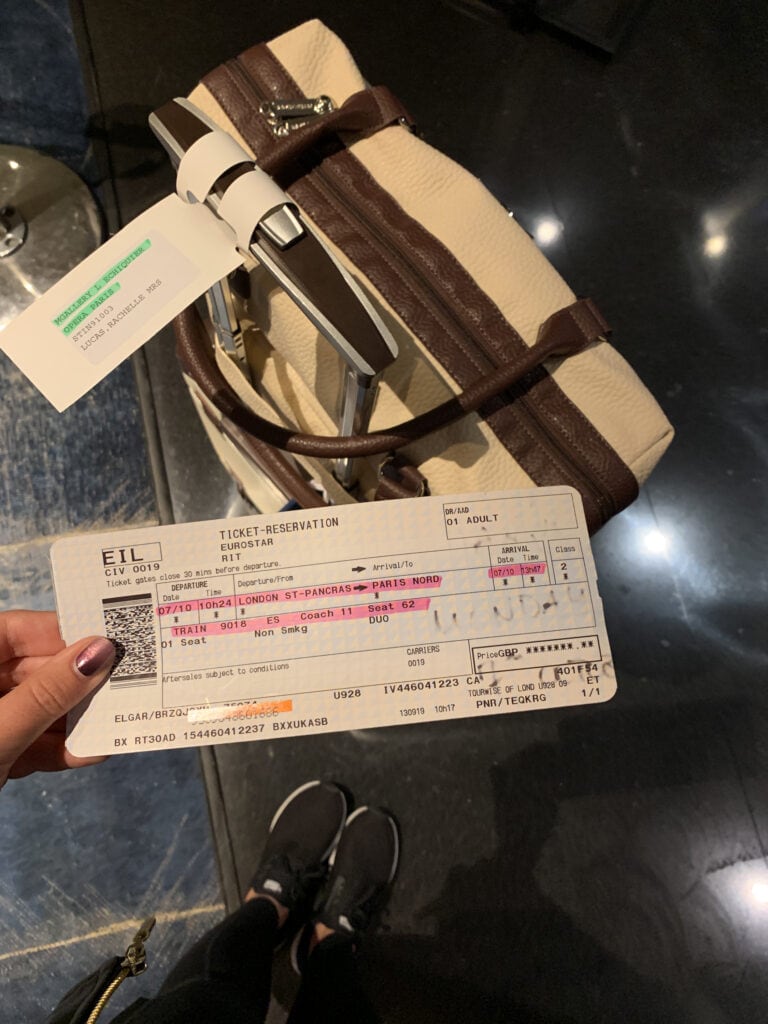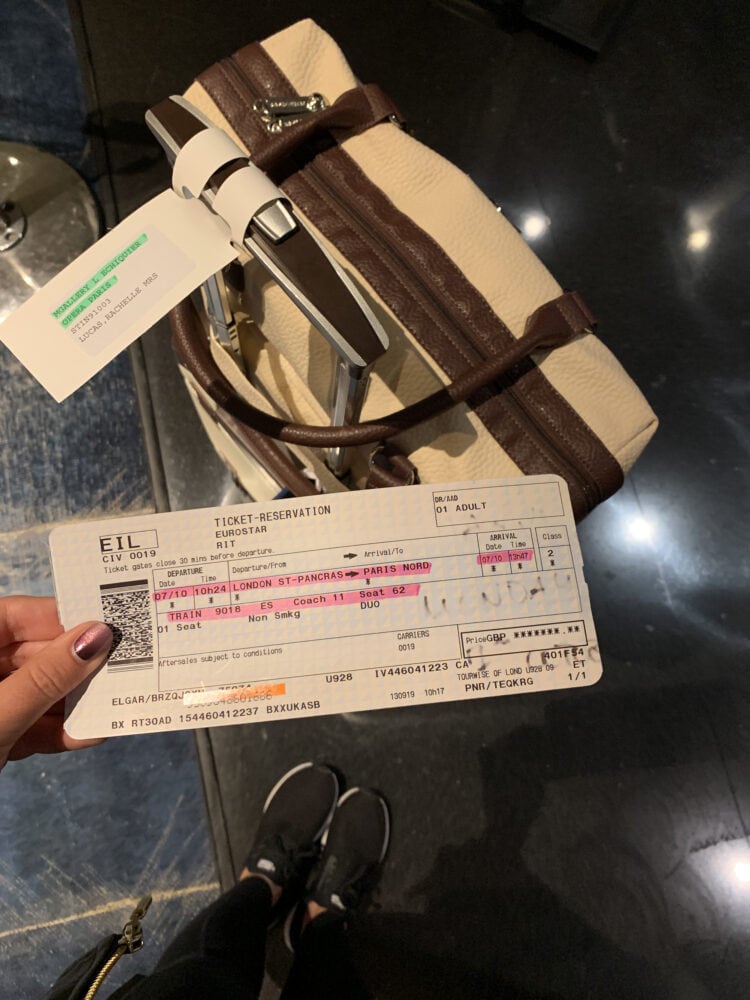 Now, I think I should mention, I've been to St Pancras station before on previous trips. Could we have done this on our own? I'm not so sure. Even as an experienced traveler it would have taken me extra time to find the luggage drop off and the correct train platform. Plus I'm not sure we would have realized there were protests and closed bridges in time to make any changes. We didn't have to stress about anything, or lug our bags around while searching for things. And this kind of VIP treatment felt amazing.
Train Travel From Paris To Nice
We had a similar experience in Paris when it was time to transfer to Nice. If you've ever been to Paris, you know it can get confusing since there are multiple train stations. Our local Monograms host picked us up at our hotel along with two other travelers and we were driven through the back entrance of the train station right up to where we could walk out on the platforms. This train didn't have a luggage check-in like the high speed train from London to Paris, so getting as close as we could was really helpful. We typically pack light, but every little bit of shortened distance helps save time and hassle.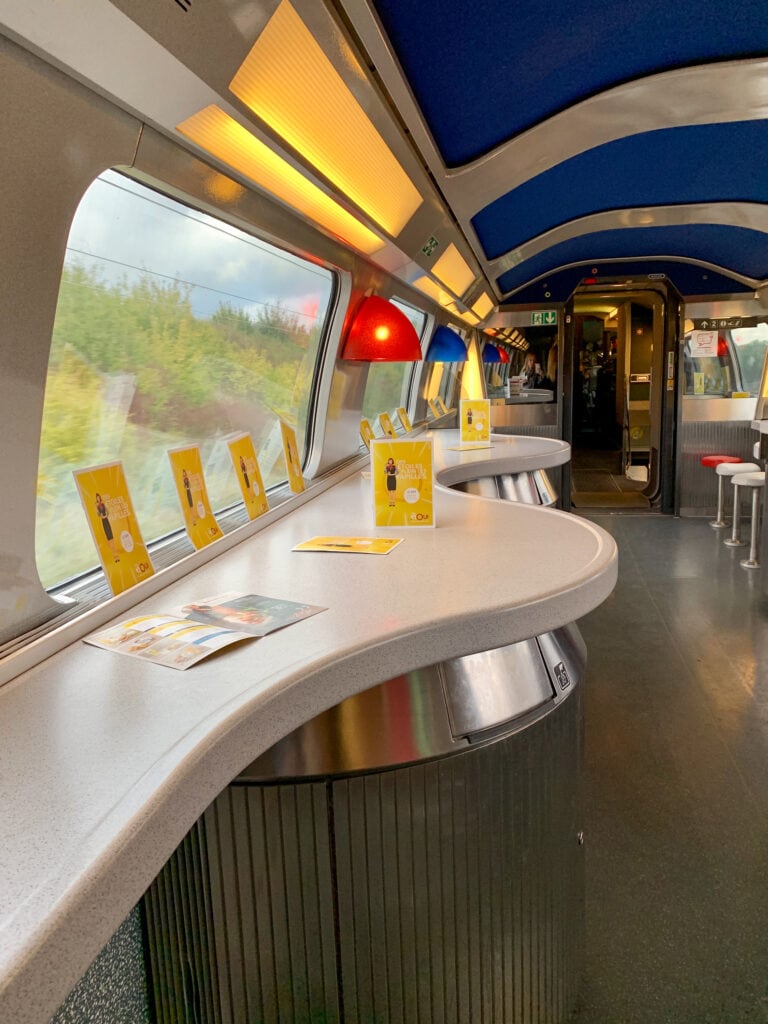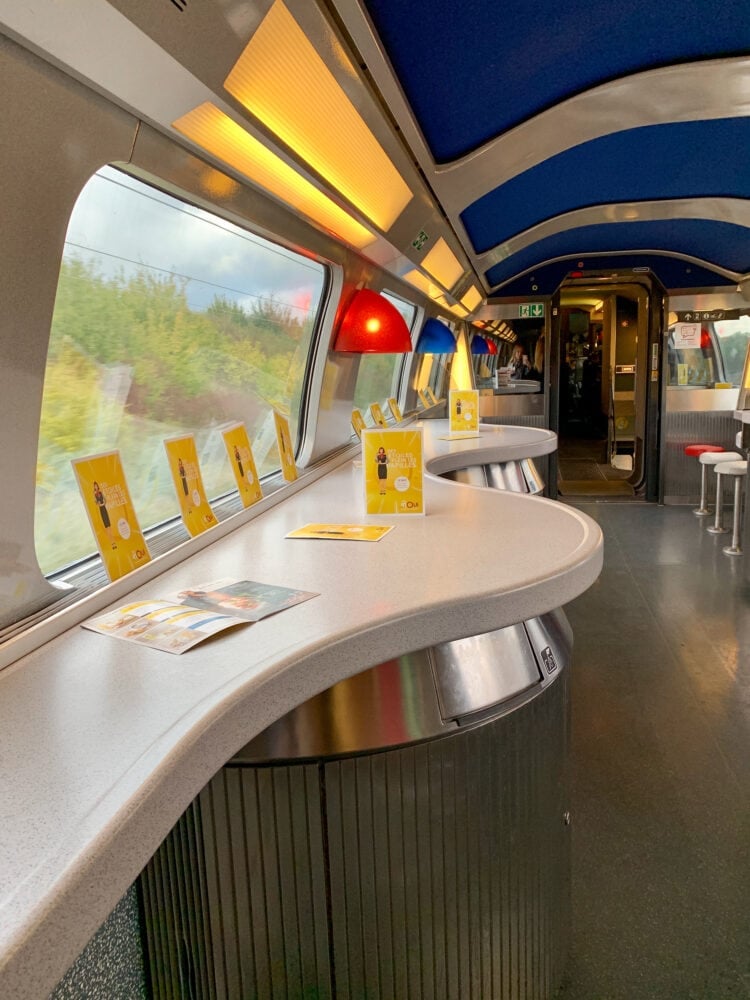 Coordinating Airport Transfers
Of course, Monograms took care of the basics too. Like coordinating an airport pickup from London so we could be whisked away in a town car to our hotel when we felt tired and jet lagged. And we had the same service when our trip ended in Nice. But they provide more than just an airport pick up. It's truly a luxury service but without the high cost. It felt great to only have to think about packing the extra souvenirs we bought and not about how to get to the airport on time.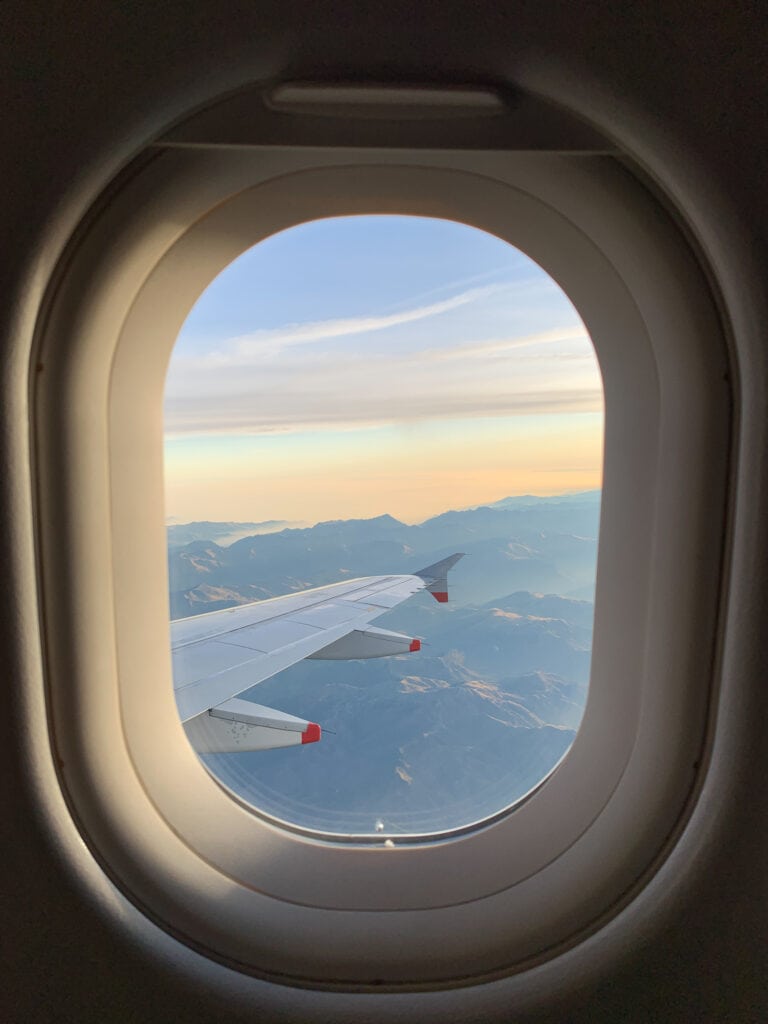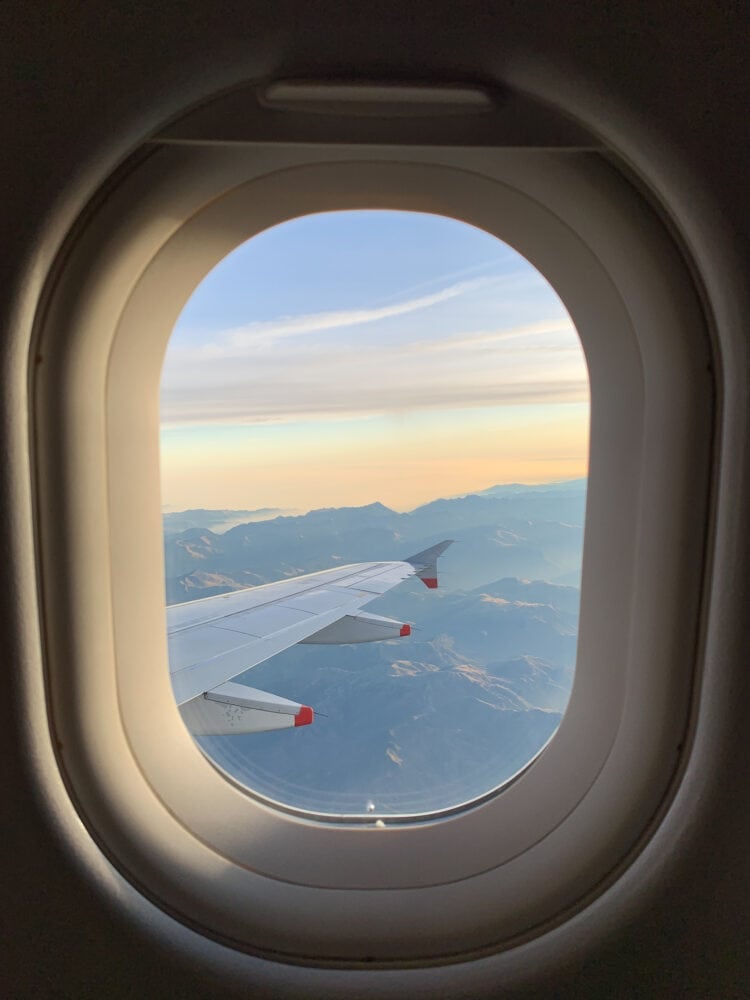 2 – Monograms Travel Picks Perfect Hotels For You
As I mentioned earlier about transportation, travel planning takes time. And the one decision I always feel overwhelmed about is picking right hotel. There's researching locations, reading reviews, and comparing prices. I don't know about you, but I am certainly guilty of having multiple browser tabs open while comparing rates. And at the same time, I'll also be zooming into street view on Google maps to get a glimpse of hotel locations.
With Monograms, the hotels are hand picked and curated by experts. You can never truly gauge a hotel based on the hotel's website alone, but I was really impressed with the location for the hotels we experienced in each city.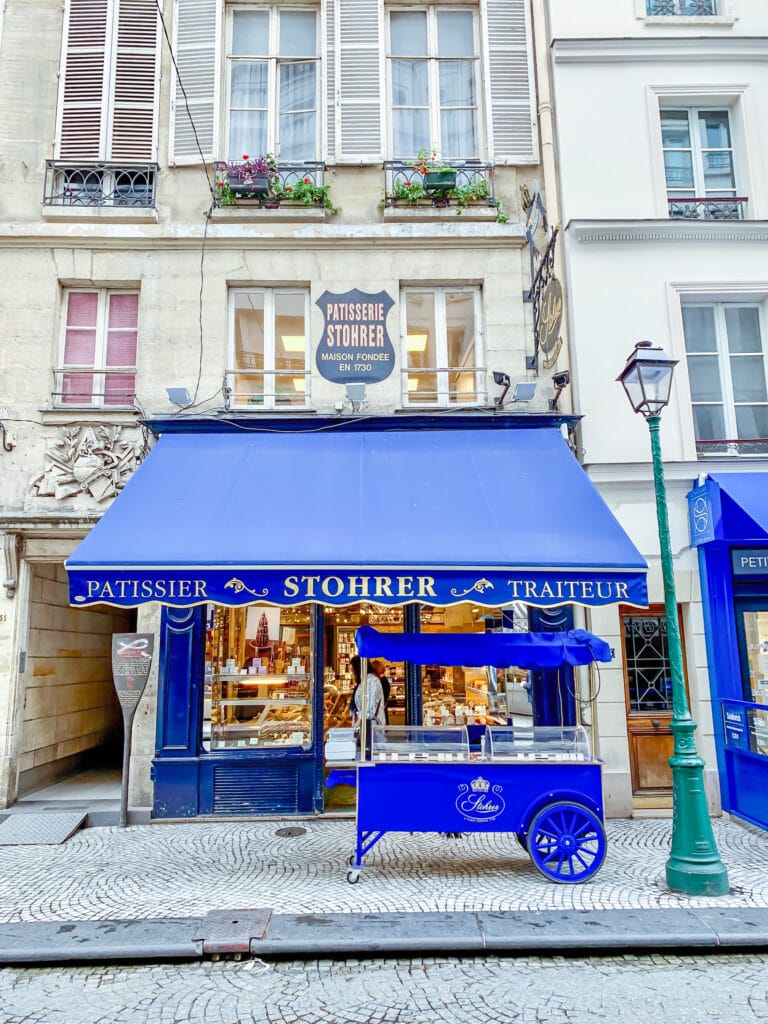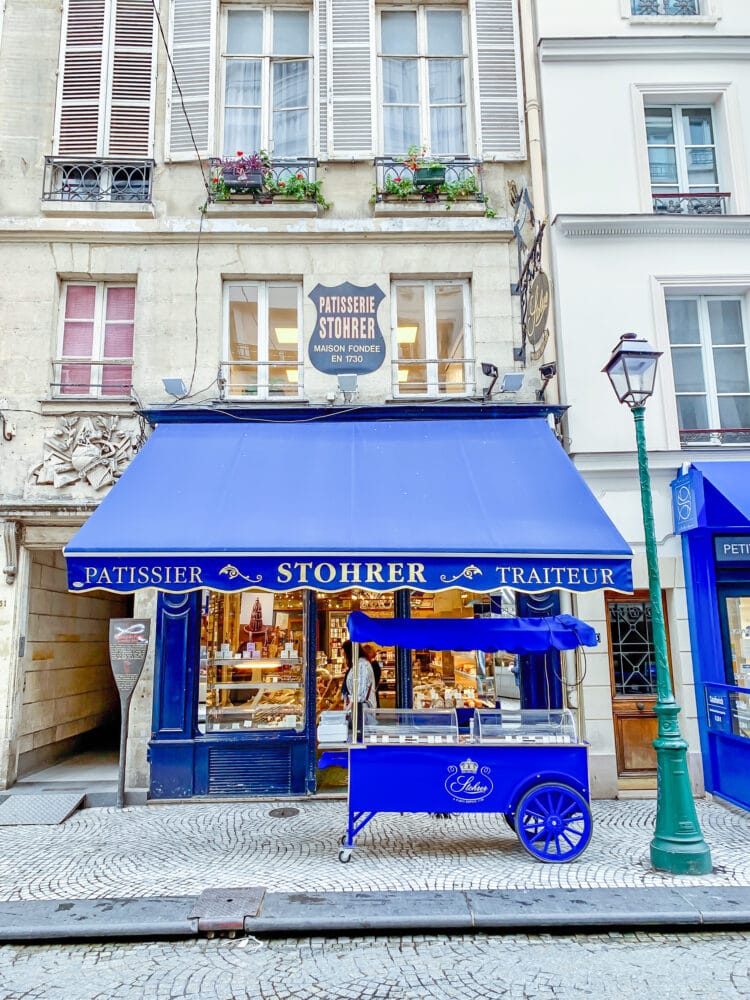 Location, Location, Location
In London, we were walking distance to the River Thames and the London Eye. And in Paris, the hotel location was in a neighborhood surrounded by food markets and bakeries. It was so perfect for me it felt serendipitous. Plus they had wonderful Clarins amenities and an amazing breakfast too.
Our hotel in Nice was another wonderful surprise. It was located right next to Albert I Garden and walking distance to the historic district and beach. And it had a lovely rooftop terrace with a view.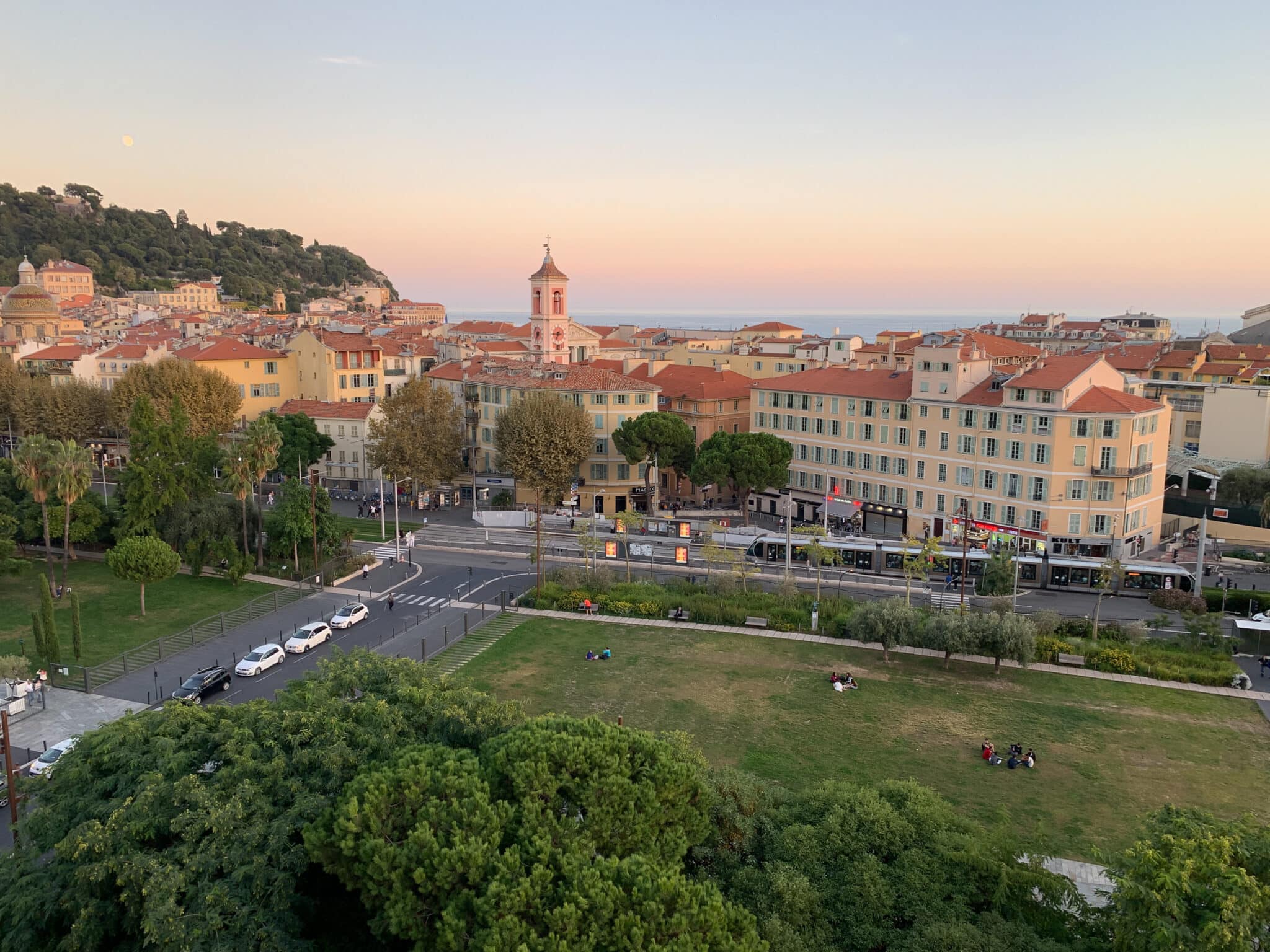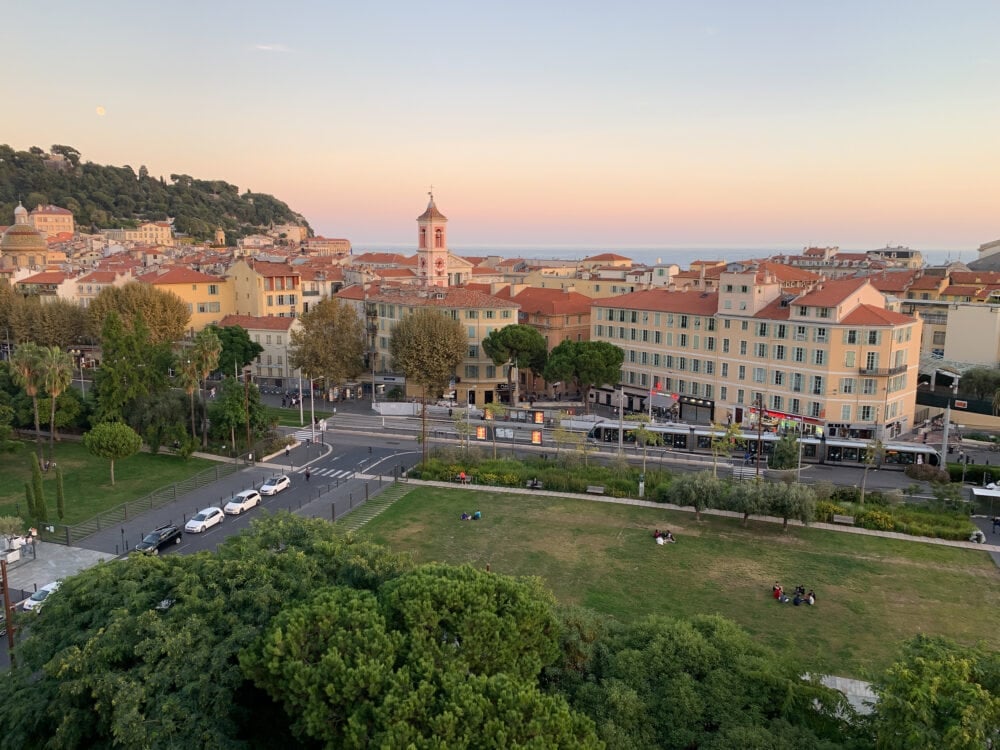 One thing all the Monogram's selected hotels had in common was that they were close enough to be walking distance to interesting sights, but not so close to the main attractions that it felt crowded. The hotels were more definitely more neighborhood-y than tourist-y. They were the Goldilocks of hotels … just right.
3 – Monograms Travel Curates Unique Experiences
One of the best things about traveling with Monograms is the freedom and flexibly to see and do the things you're interested in. You're not stuck to a set itinerary, you're not traveling with a big group, and you can be as independent as you want to be.
Monograms offers tours and excursions you can sign up for, and they're usually a better rate than if you'd book them on your own. But you can also just sleep in, then go for a walk and explore the city. It's completely your choice, there's no pressure to do anything, and you can book things last-minute if you find something that peaks your interest.
Each location you visit comes with an included city tour. This helps to get to know your way around a new place, plus you learn a bit of history and pick up some recommendations of other things to see.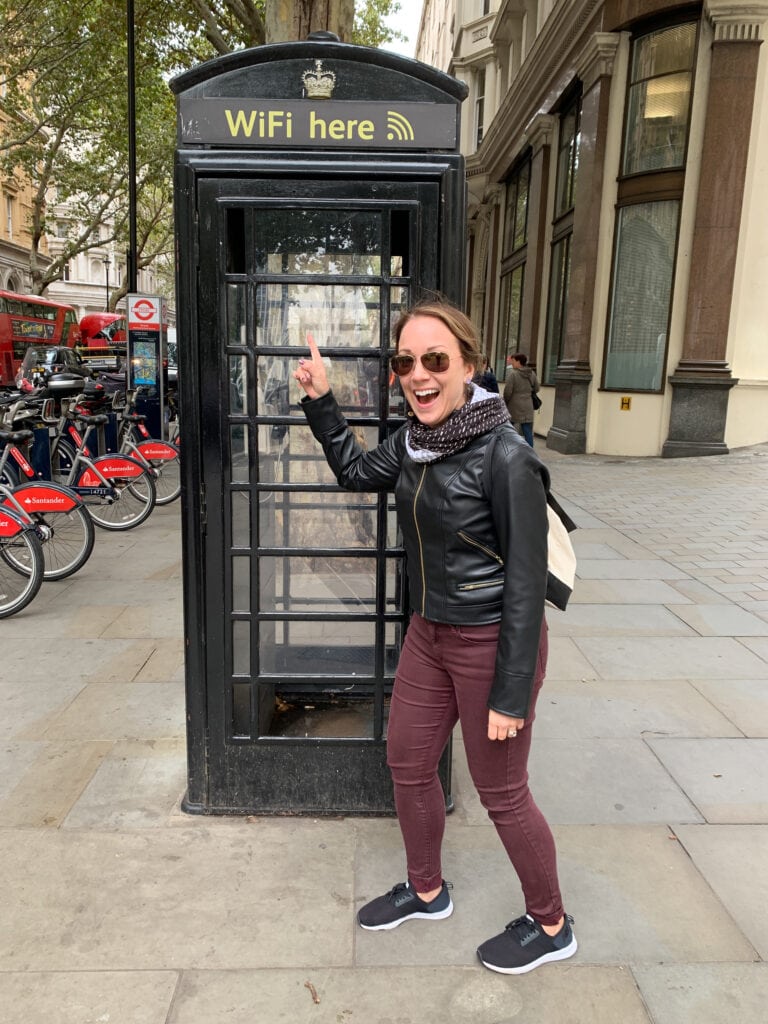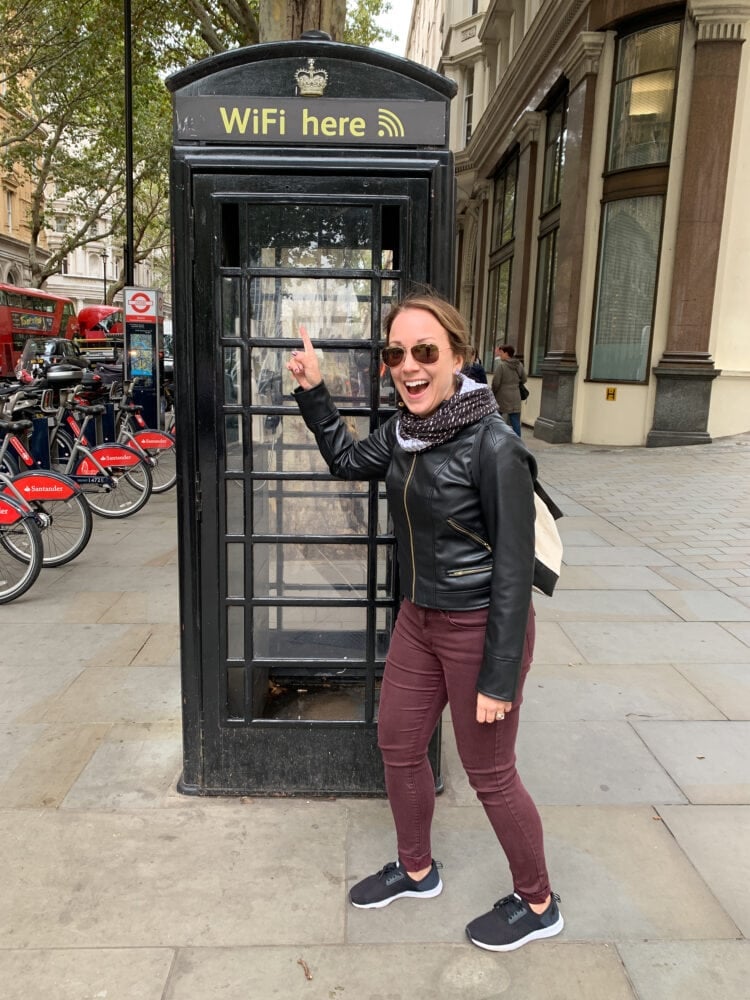 An Example Of Our London Itinerary
We planned our days in London with total flexibility. There was an included walking tour with a guide that shared in-depth stories about the history of London and St Paul's Cathedral. We also booked a rib ride, a type of James-Bond-style high speed boat along the Thames.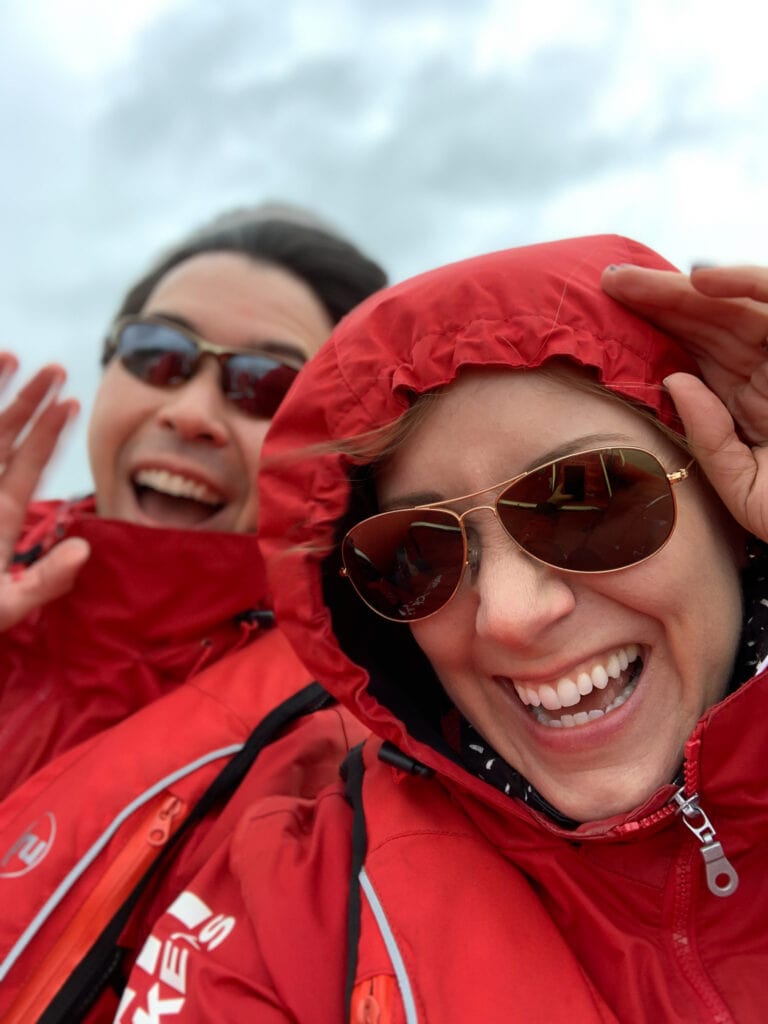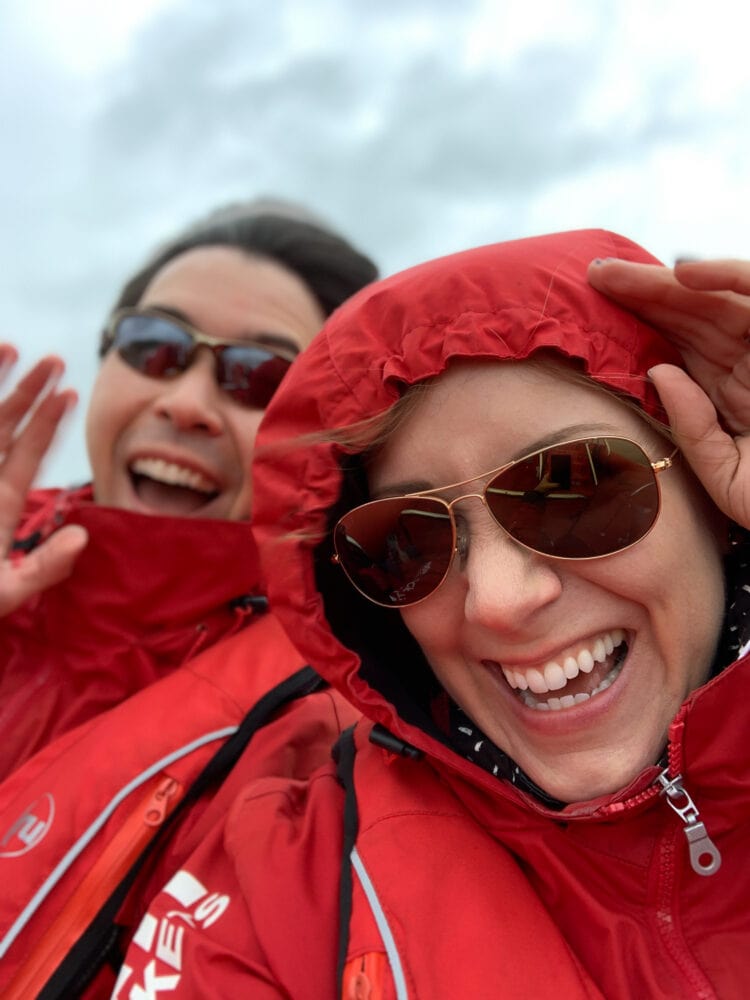 We spent a half day visiting Stone Henge, something that has been on my bucket list for awhile now. Plus we had plenty of time to explore on our own, going for a walk along the Thames, having High Chai afternoon tea at La Lit, and even booking a Flytographer shoot to capture the two of us in our vacation photos as opposed to just phone selfies.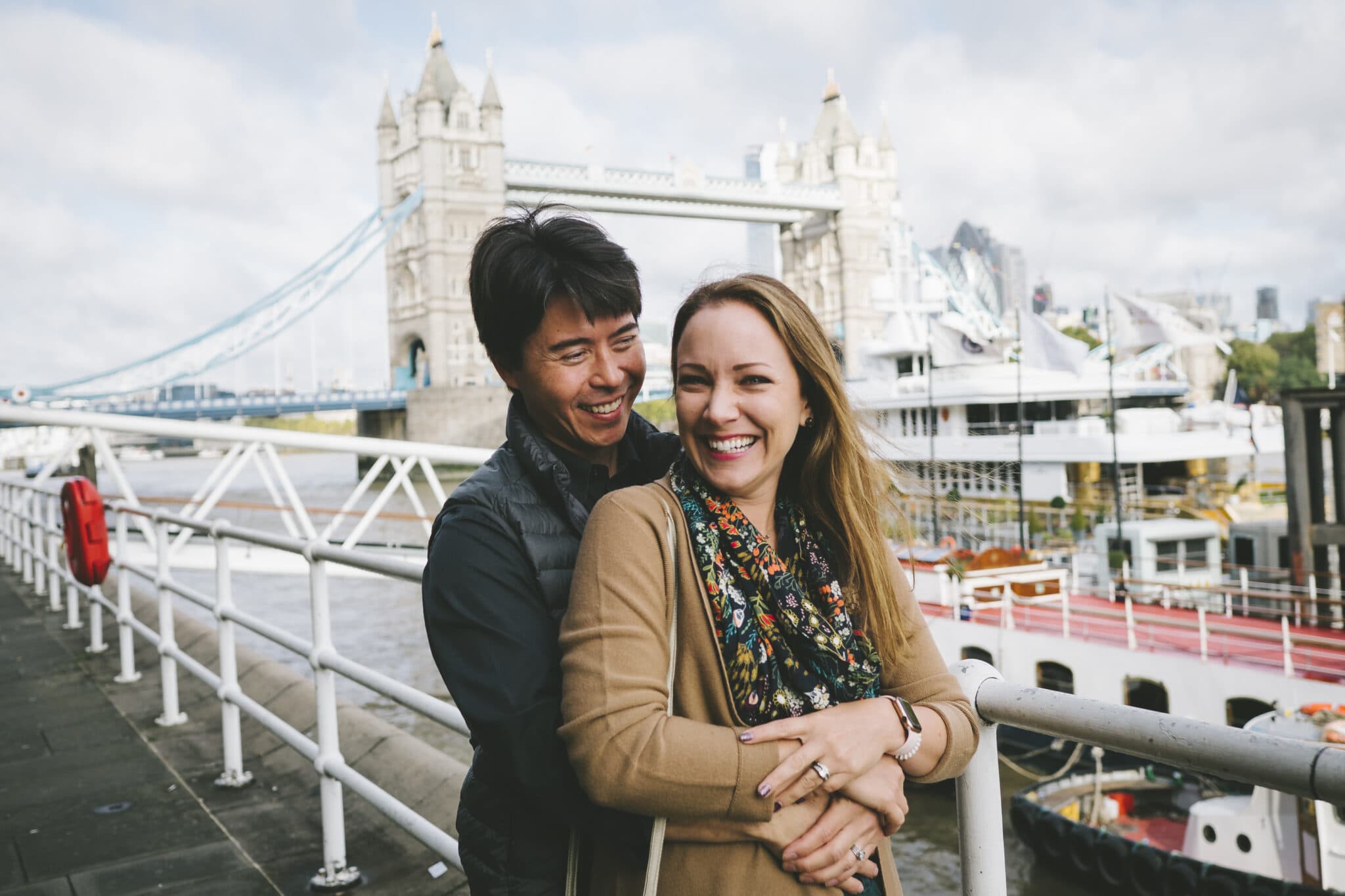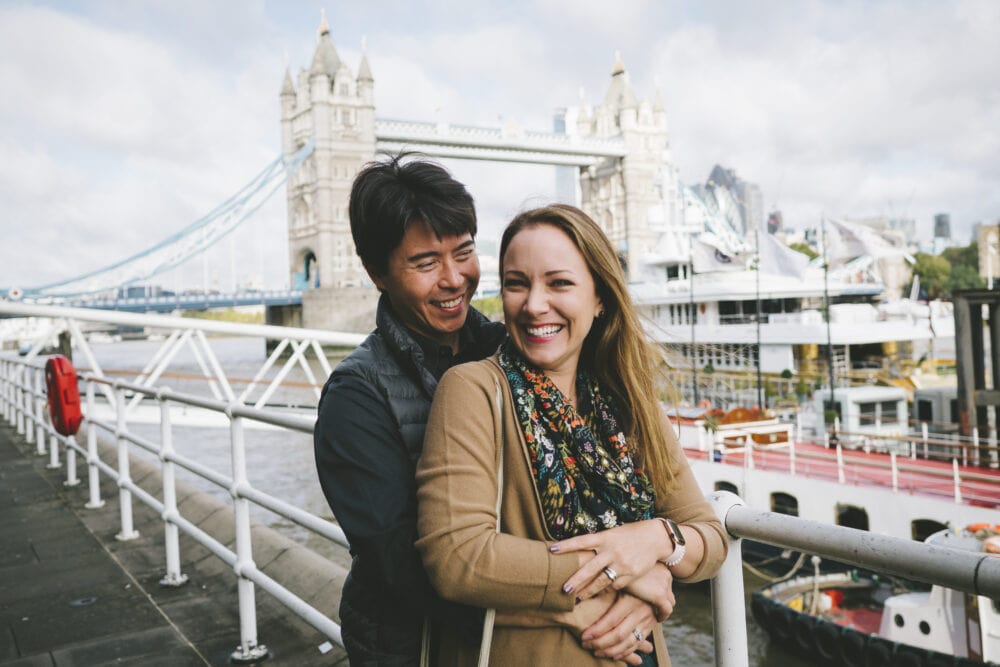 But one of the more impressive feats Monograms coordinated for us was dinner and a show on West End. If you're not familiar with West End, it is the London equivalent to Broadway. It's usually pretty tricky to have dinner beforehand because of show times and traffic. But Monograms handled this seamlessly. We enjoyed dinner without having to check our watch every 15 minutes to make sure we'd be on time. We didn't have to worry about transportation and getting to the theatre, that was all coordinated for us. And then once we got there, we were handed our tickets and walked right inside without having to wait in line. It was magical!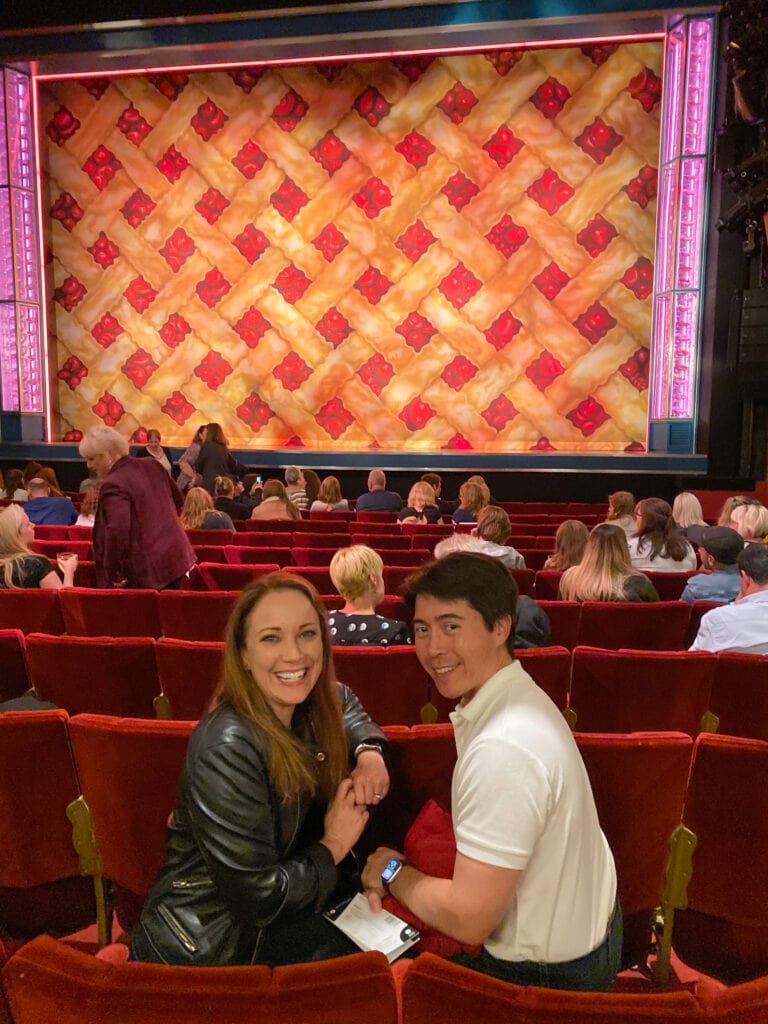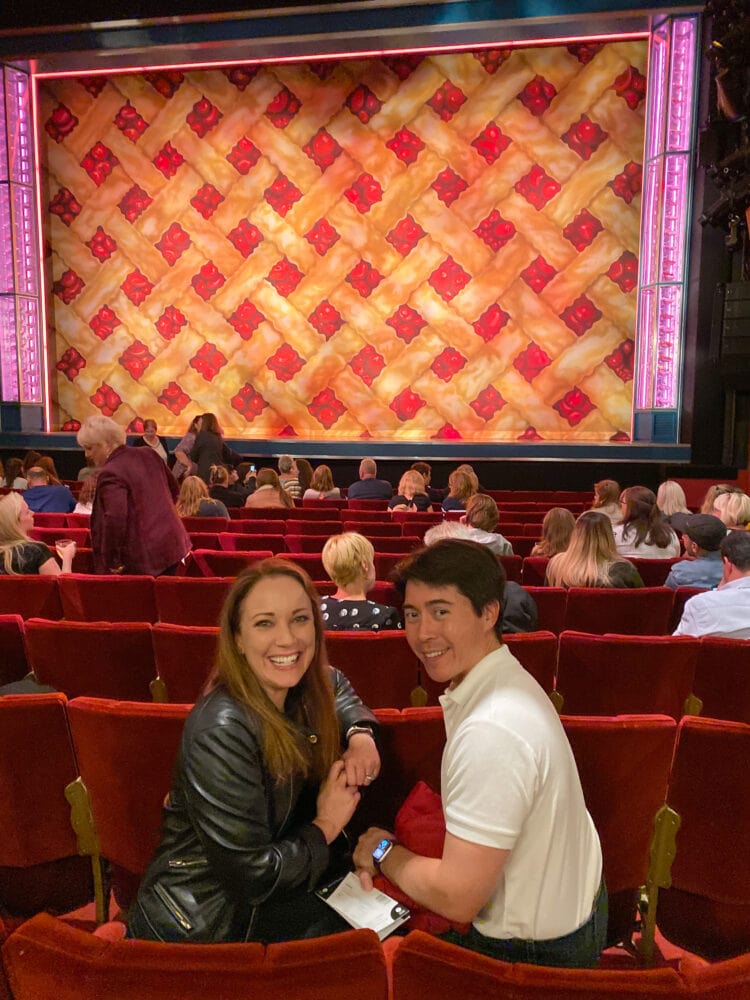 An Example Of Our Paris Itinerary
Once we arrived in Paris, we had plenty of free time to go for a walk around Eiffel Tower before our scheduled dinner cruise on the Seine. I have to confess, I had never done a dinner cruise in Paris because I thought it might be too touristy. But it was actually lovely! The food was good, the wine was free-flowing, and the views along the river were beautiful.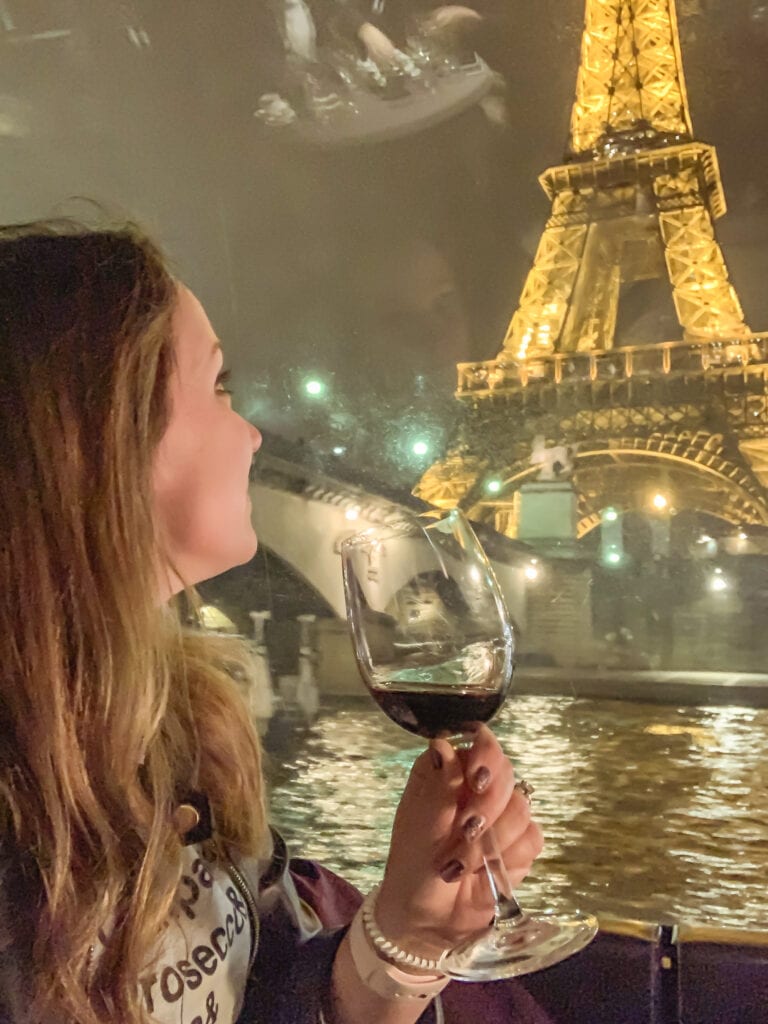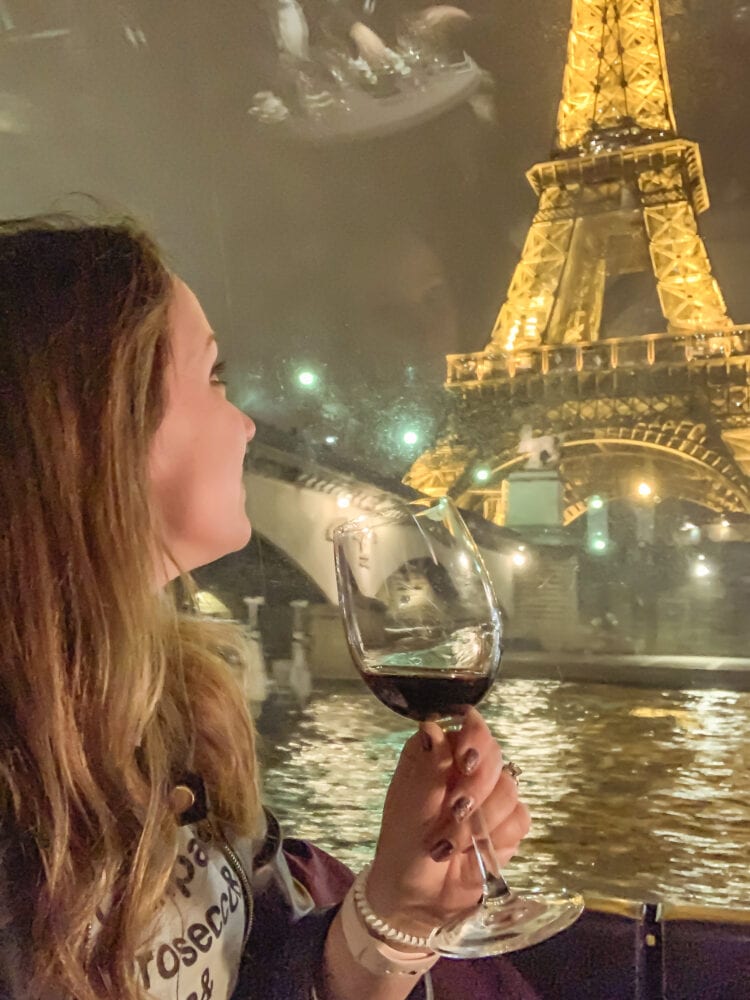 The next day we went on the included Paris city tour, and that was our only disappointment throughout the whole trip. But it wasn't exactly Monograms fault has Paris traffic has become intense over the last couple of years.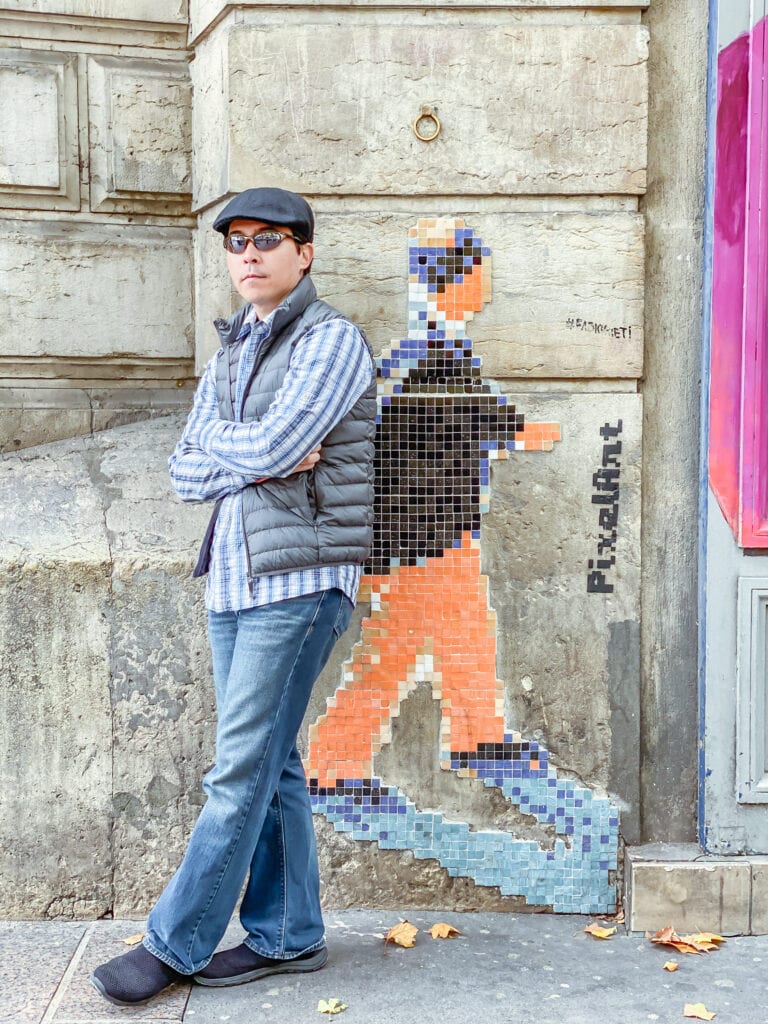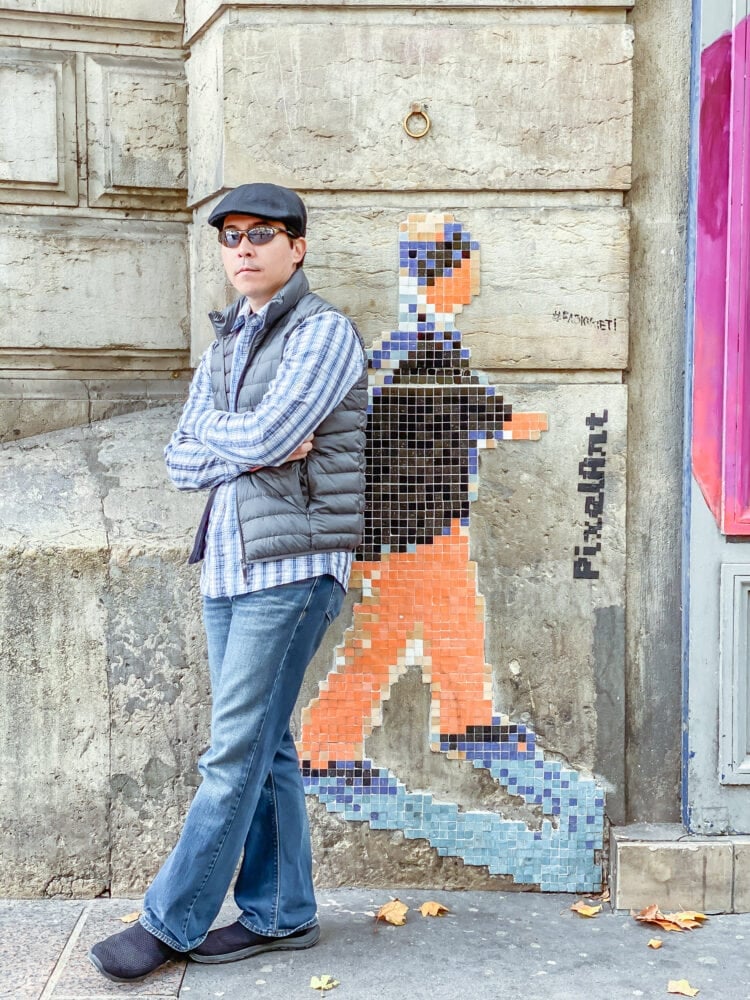 In addition to day tours, Monograms booked a wine-pairing dinner for us that was one of our most memorable meals during the whole trip. It was at OChateau, one of the top wine bars in Paris where sommeliers hand select the best wines. We sipped our way through several courses and ended with a chocolate soufflé that blew my mind. It was a wonderfully romantic night on our own and a restaurant I'd recommend to friends.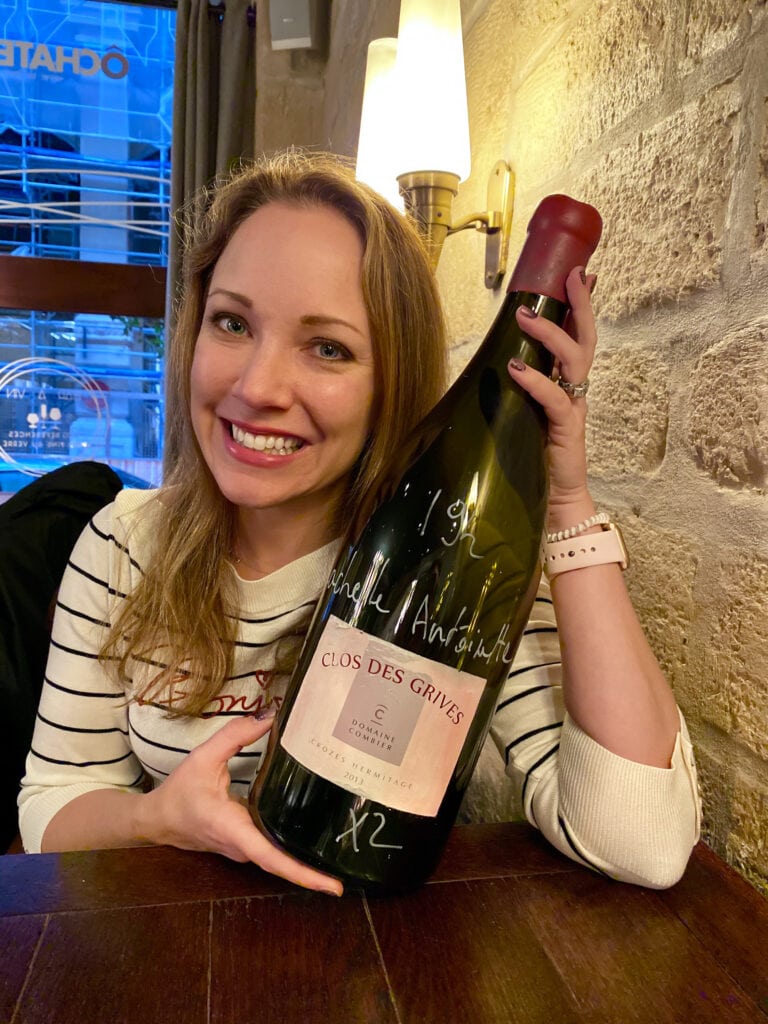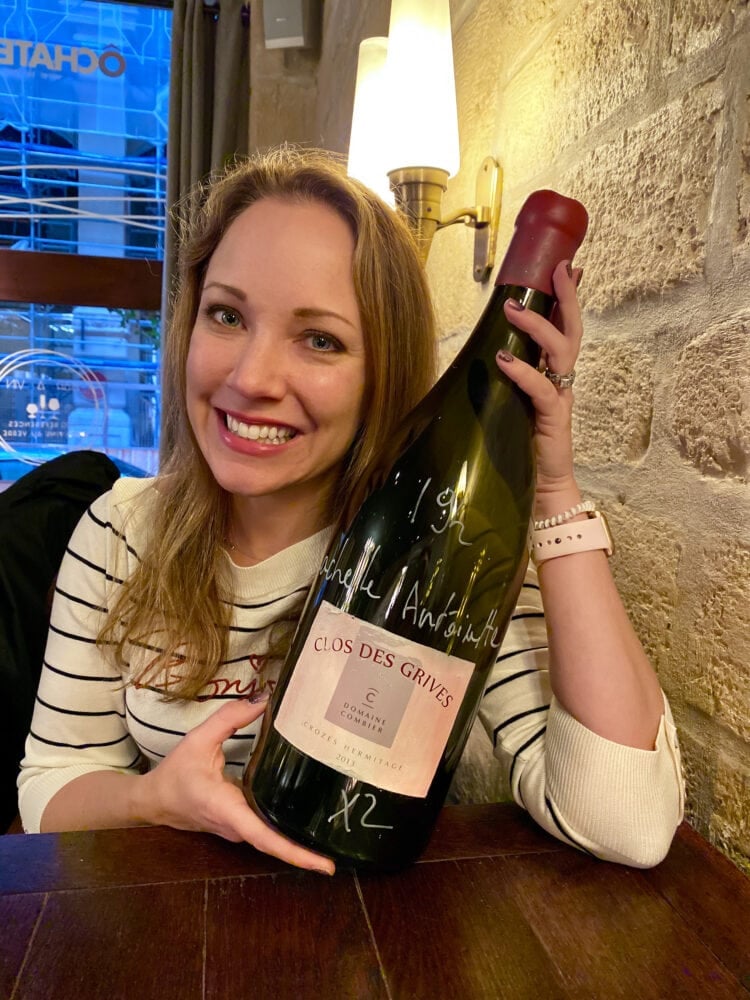 An Example Of Our Nice Itinerary
Nice was a new destination for both of us, and spending time on the French Riviera was a relaxing way to end a trip spent in two big cities. Like I mentioned earlier, the hotel was close to the beach and historic district. So we were able to go for a walk, shop Nice's famous markets, and enjoy dinner on our own too.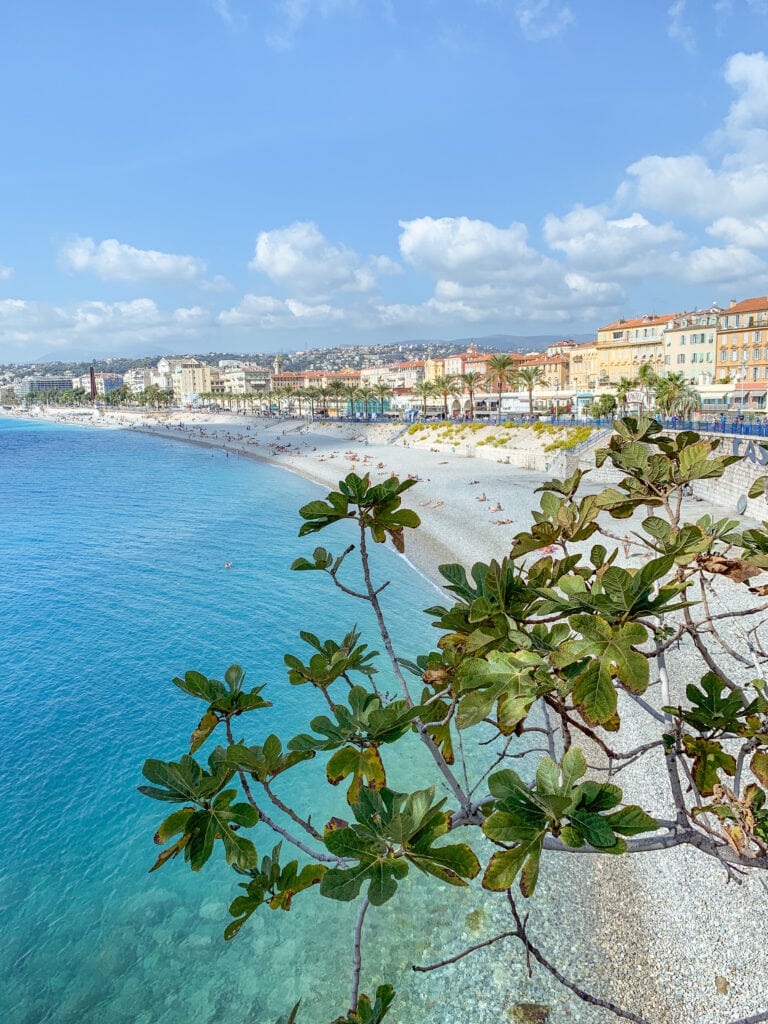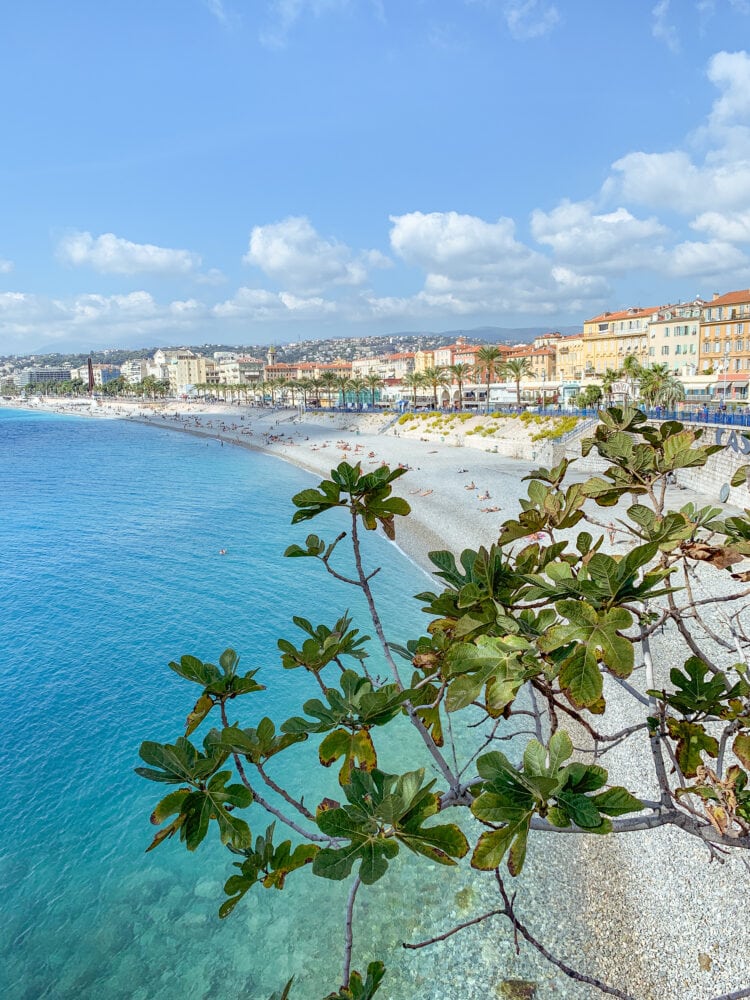 Monaco is close by, we took a little day trip there from Nice. It's the 2nd smallest country in the world, with fancy cars and a casino that inspired James Bond. We even drove the Gran Prix, but not at full speed, of course.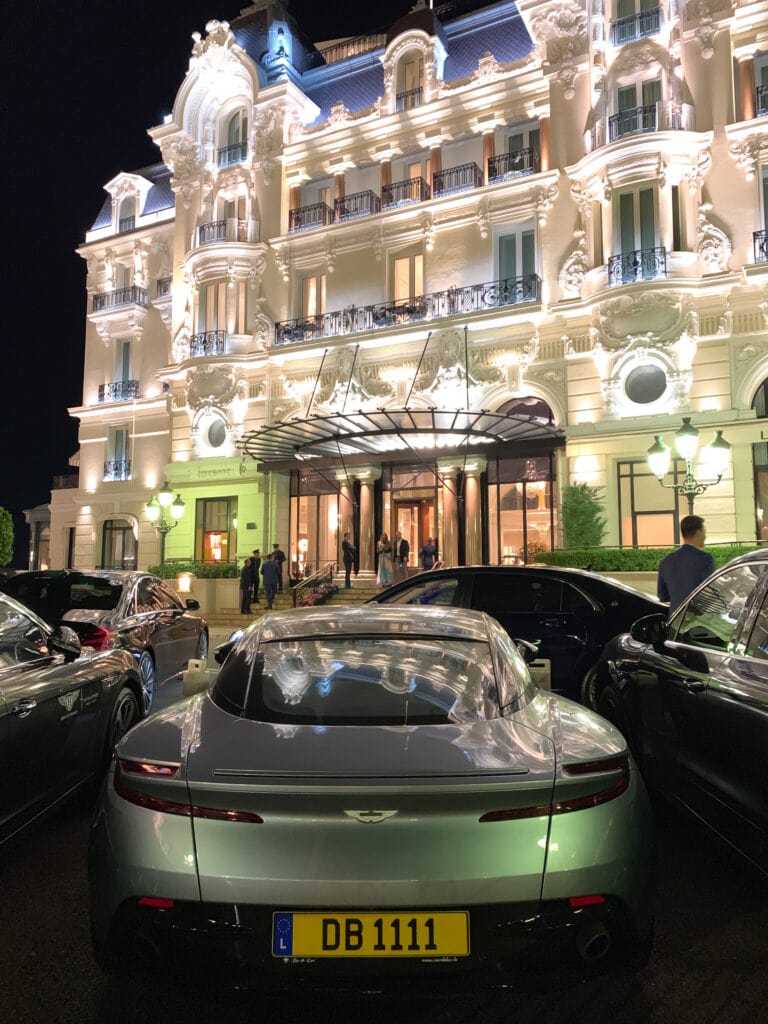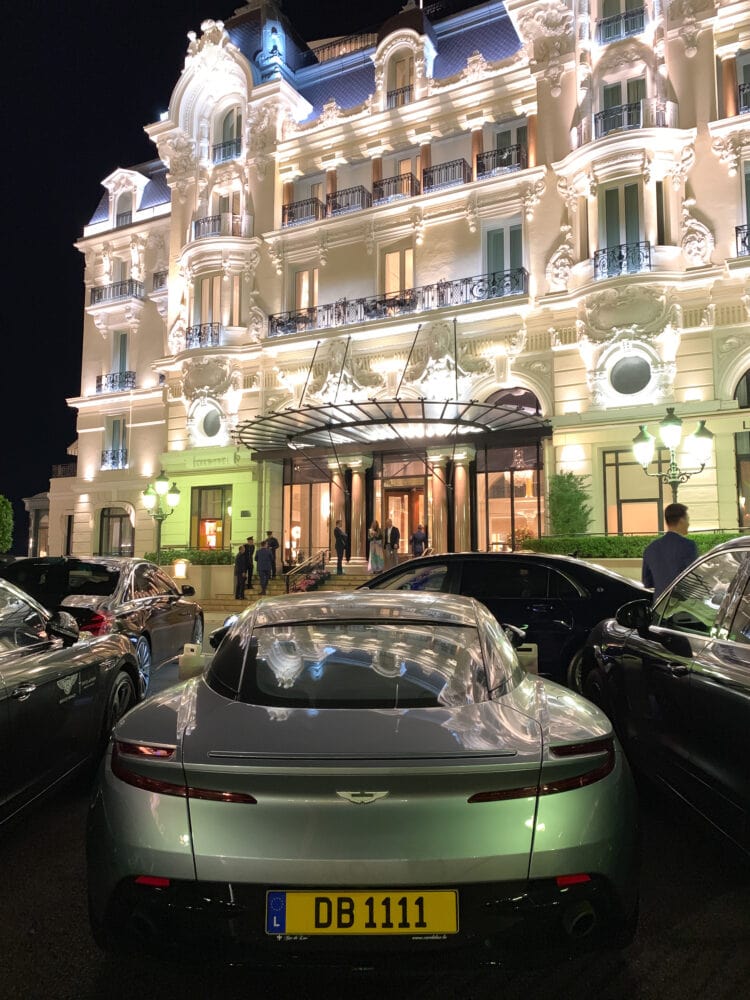 4 – Monograms Travel Concierge On Location
One of the benefits of traveling with Monograms is having a host on site in each city. They can book additional day tours for you, make dinner reservations, or simply make recommendations based on your interests.
It is nice to have a local expert available to answer your questions, help you find things, or even assist you if you get lost. All the hosts gave us their number and told us we could text them at any time if we needed help or had any questions.
There was a catalogue of countless day tours and packages we could add to our itinerary, but we didn't feel pressured to book any. In fact, our host in Paris knew we loved good food, so she sent us an email that outlined an amazing walk we could do on our own to visit historic Paris food sites such as the oldest bakery and oldest market.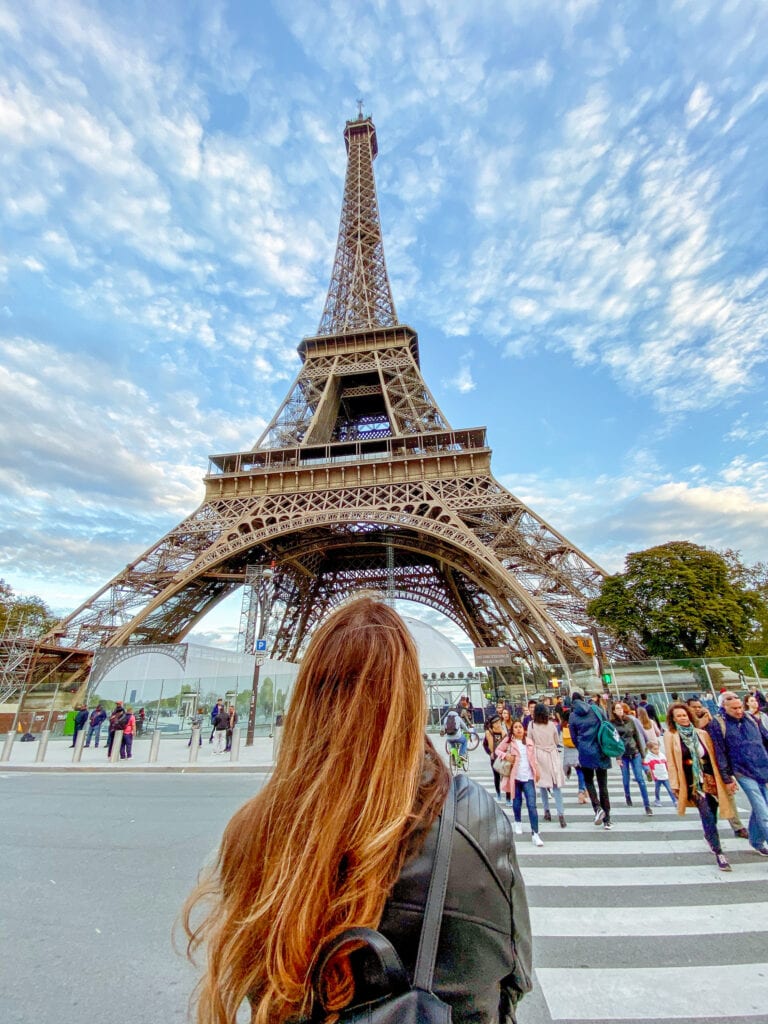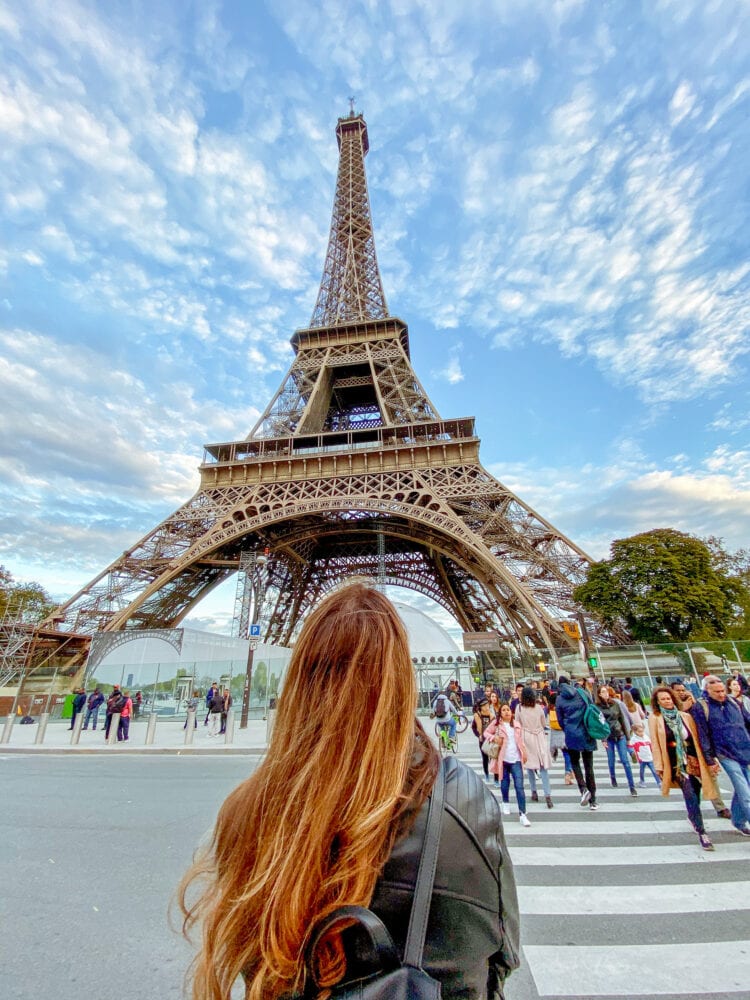 5 – You Have Plenty Of Free Time To Spend How You Like
We found a pretty good balance between free time on our own and scheduled tours with Monograms. In the past, we've enjoyed some of the group tours we've done, but one of the thing I find frustrating about them is the lack of flexibility. Having the freedom to customize our own itinerary, and to make impromptu decisions for what we wanted to do or see felt incredibly freeing.
Monograms truly does cater to your interests with a customizable "choose your own adventure" style of travel. It's like taking an independent vacation, but with a personal concierge in each city to help you along the way.
Want to save this post about Monograms Travel? Pin it to your travel board!