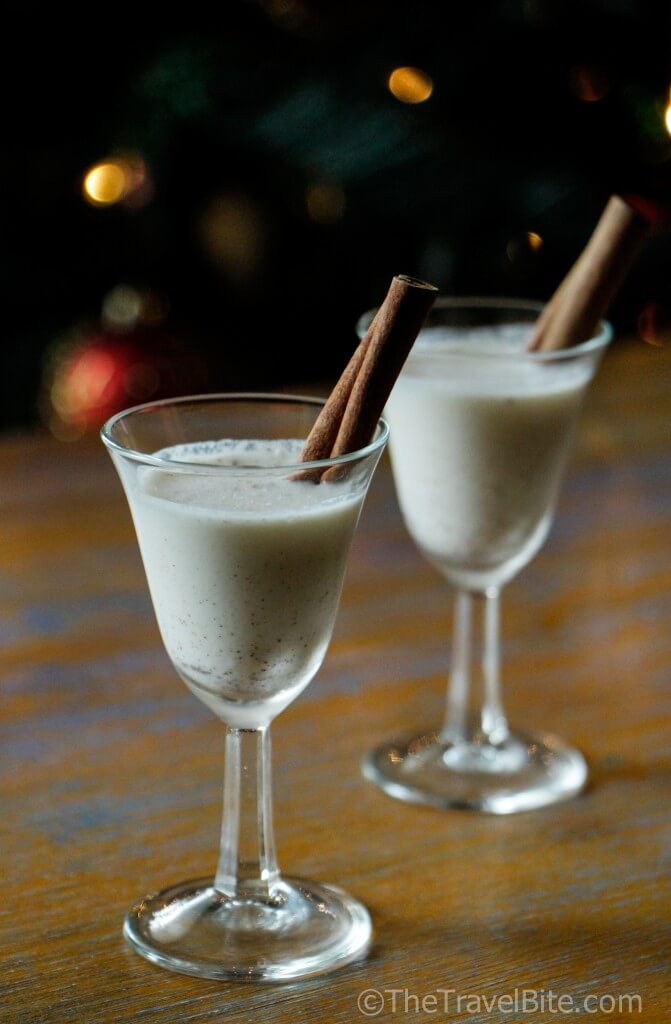 Typically, chilled coconut drinks are reserved for summertime, but this one is an exception.  My step-father is from Puerto Rico, so around the holidays he mixes up a concoction called "coquito."  This traditional holiday drink is similar to eggnog and consists of Puerto Rican rum mixed with coconut milk and and flavored with holiday spices like cinnamon, nutmeg, and clove.  It's kind of like coconut eggnog, but better.
This recipe below is actually my Mom's version.  Since it's customary to make big batches and give them as gifts, she came up with a recipe that excludes eggs to make it more suitable for travel.
If you've got a blender, it's pretty easy to make.   Just pour the ingredients in, mix, chill, then serve!
Coquito – Coconut Eggnog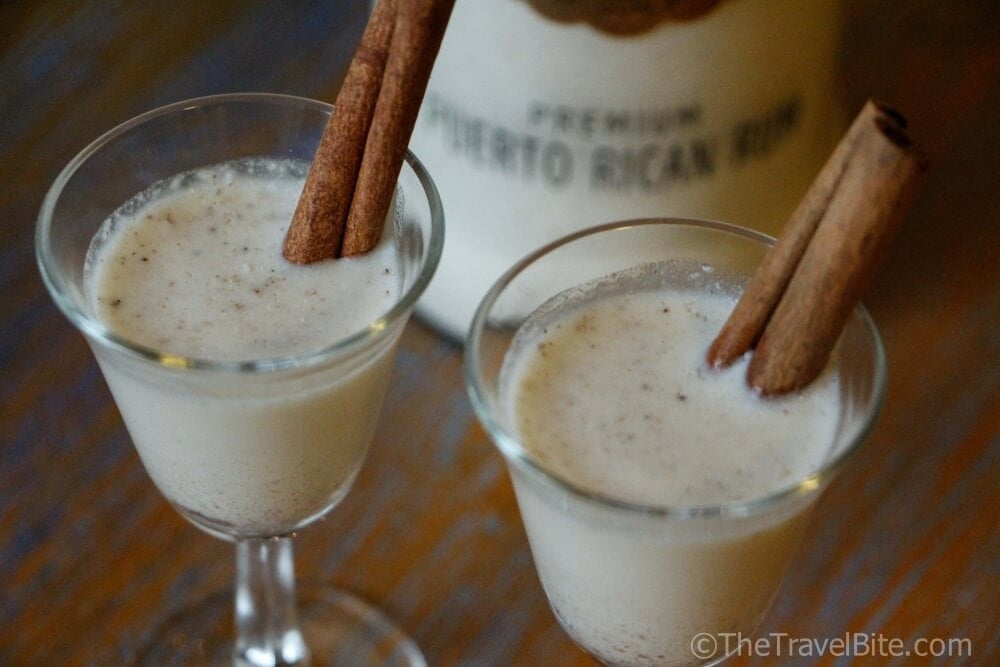 Prep time:
Total time:
Ingredients
1 can evaporated milk
1 can sweetened condensed milk
1 can coconut milk
1 cup rum
½ tsp cinnamon
⅛ tsp nutmeg
1 tsp vanilla
pinch of sea salt
Instructions
Blend all ingredients together in a blender.
Refrigerate for at least one hour.
Serve in small shot glasses and garnish with a cinnamon stick.
Want to save it for later? Pin it!