Porto Tonico, or, Port and tonic, is a light, slightly sweet and refreshing cocktail that's easy to make. My affection for Port tonics began during our first night in Portugal while visiting Porto. We sipped them while watching the sunset over the Douro river at a wine-themed luxury hotel, The Yeatman. Throughout our stay there, port tonics were a welcome refreshment every afternoon and a pre-dinner appetizer every evening.
One useful tidbit I learned while in Porto, is that the Portugese have many different ways of enjoying port. Possibly because there are so many styles of Port! There's a simple white Port, as well as sweet Red Port and nutty flavored Tawny's. There's also rose and purple Ports too, though they're hard to find in the United States.
While white Port and tonic is a popular recipe, you can make a Port and tonic with any style of Port. Thankfully, these delicious cocktails are simple to make. If you're a fan of summer gin and tonics, the sweet complexity of Port is a nice tonic cocktail for fall.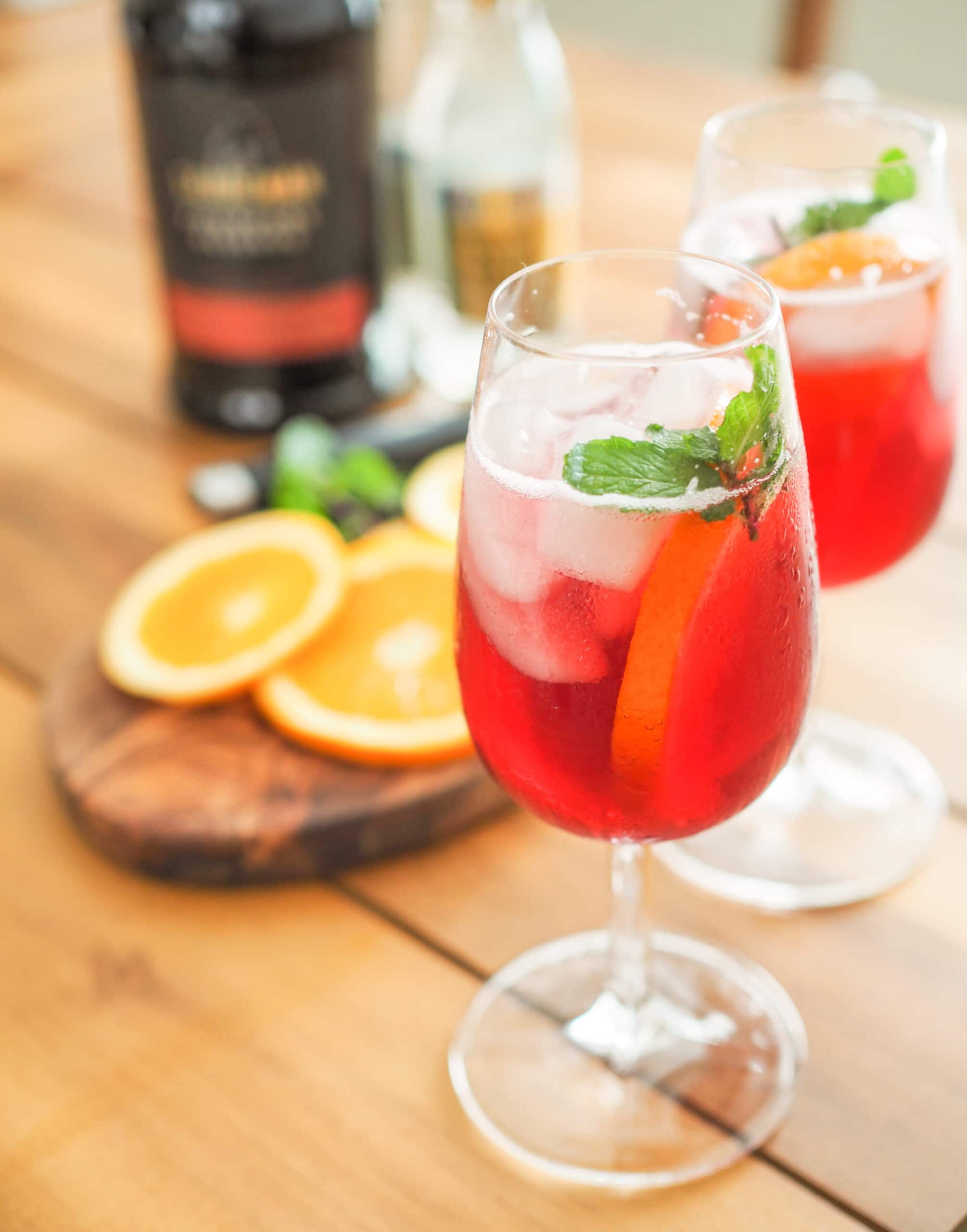 WHAT IS PORT?
Port is named after the city of Oporto, the second largest city in Portugal and a major port that historically exported Portuguese wines. Port wine is fortified with grape spirits and tastes complex and sweet. In order to be called a Port, the grapes must come from the Douro Valley in Portugal.
Typically, Port is served as a dessert wine! And according to The Wine Bible, it could even be described as "the most sexist beverage on earth … the quintessential man's drink, brought out with great celebration and cigars only after women had left the room." Thankfully, that idea has been turned around in the 20th century.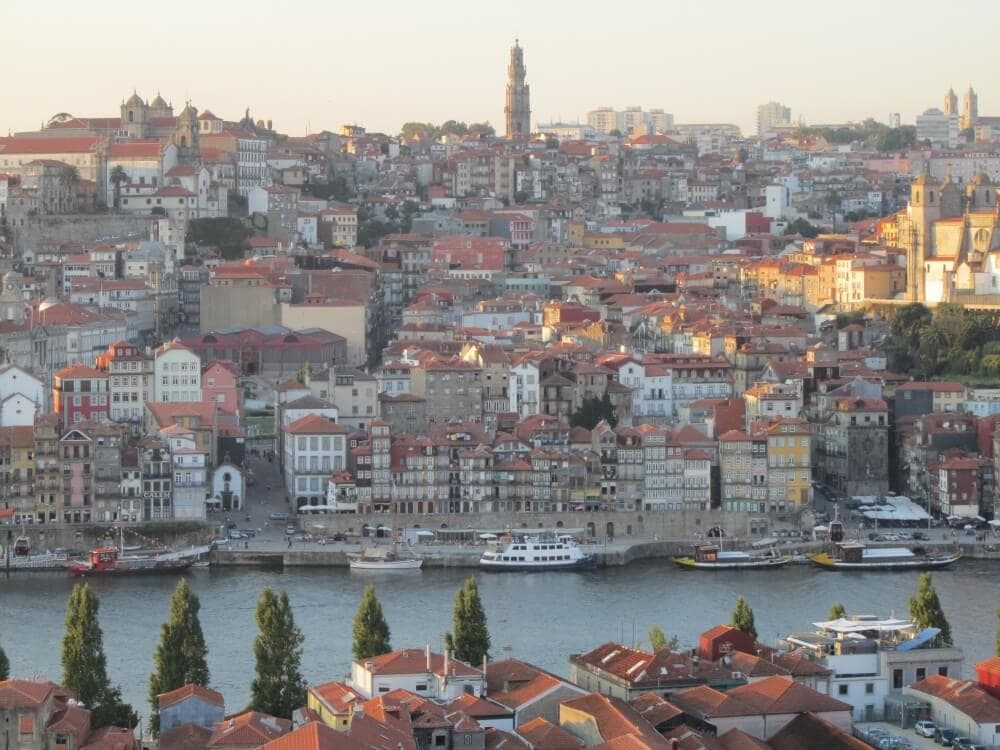 WHAT DO YOU MIX PORT WITH?
You can mix Port with any tonic water you have on hand. To be totally honest, I've mixed it with ginger ale too and it was just as tasty. My favorite brand of mixers is Fever Tree since they incorporate real botanicals into their tonic water.
WHAT IS THE BEST WAY TO DRINK WHITE PORT?
White Port mixed with tonic is a great lower-alcohol alternative to gin. But you can actually use any style of port, including a Red or Young Tawny Port to make a Port and Tonic. Just don't mix the aged or reserved. I mean, technically you could. But those Ports are better sipped on their own.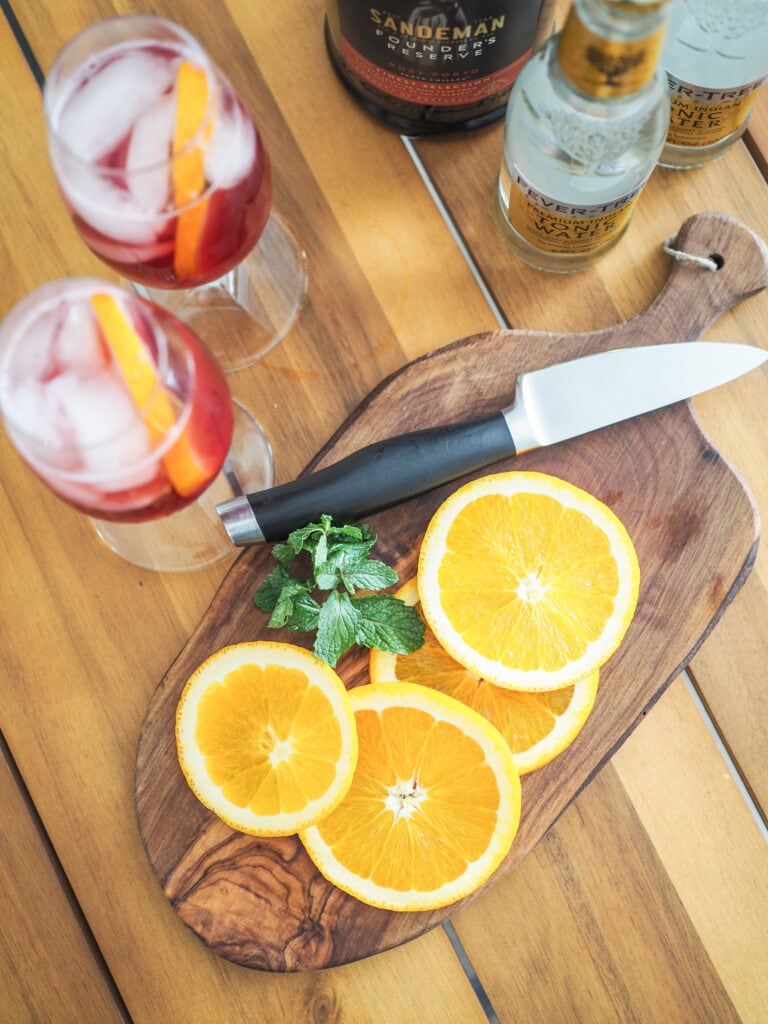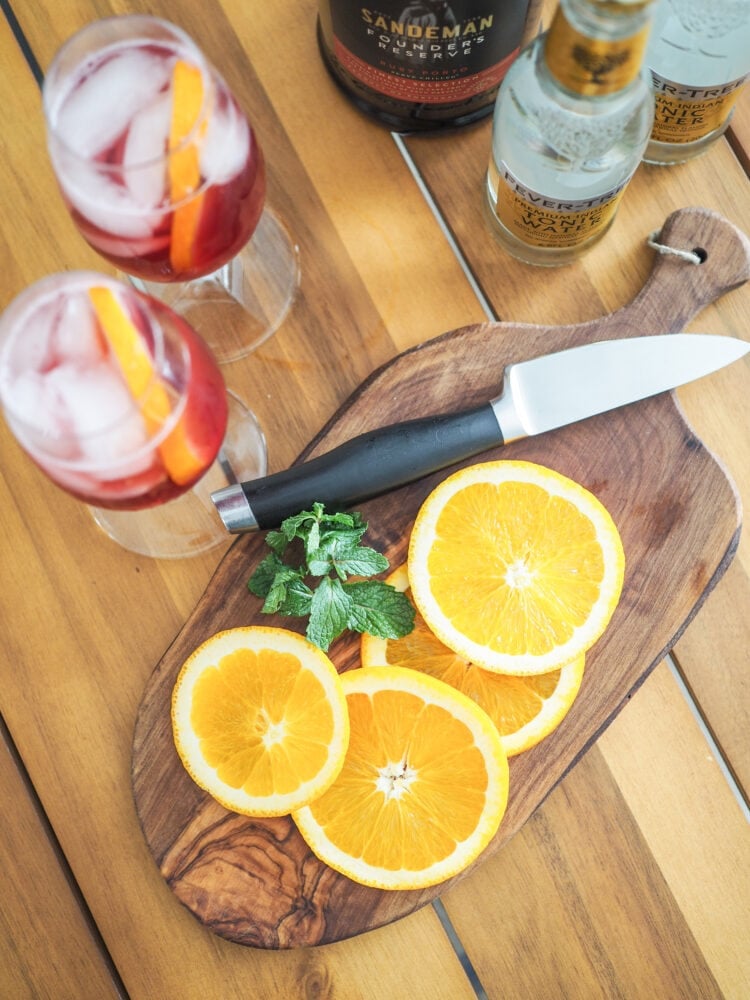 HOW TO MAKE A PORT AND TONIC (aka Porto Tonico)
The recipe for making a Port and tonic is easy. It's just one measure of Port to two measures of tonic. So that could be 1 ounce of Port to 2 ounces of Tonic, or more depending on the size of your glass. Add both the port and tonic to a glass filled with ice cubes. Top with a slice of orange or orange peel along with a spring of mint for garnish. Stir well and enjoy!
HOW LONG DOES PORT WINE KEEP ONCE OPENED?
Thankfully, a bottle of Port lasts longer than a bottle of wine. Because it is fortified (with a spirit) and sweet, you can get a few weeks to even up to a year out of a bottle of Port depending on the type and how it is stored.
Stored in your refrigerator, here is typically how long Port will last:
White Port: 3-4 Weeks
Ruby Port: 2 weeks to 3 months
Young Tawny Port: 2 weeks to 3 months
Aged Tawny: 1 month to 1 year
Vintage Port (please don't mix this with tonic): 1 to 2 days
**Port Storage Guidelines from The Wine Bible by Karen MacNeil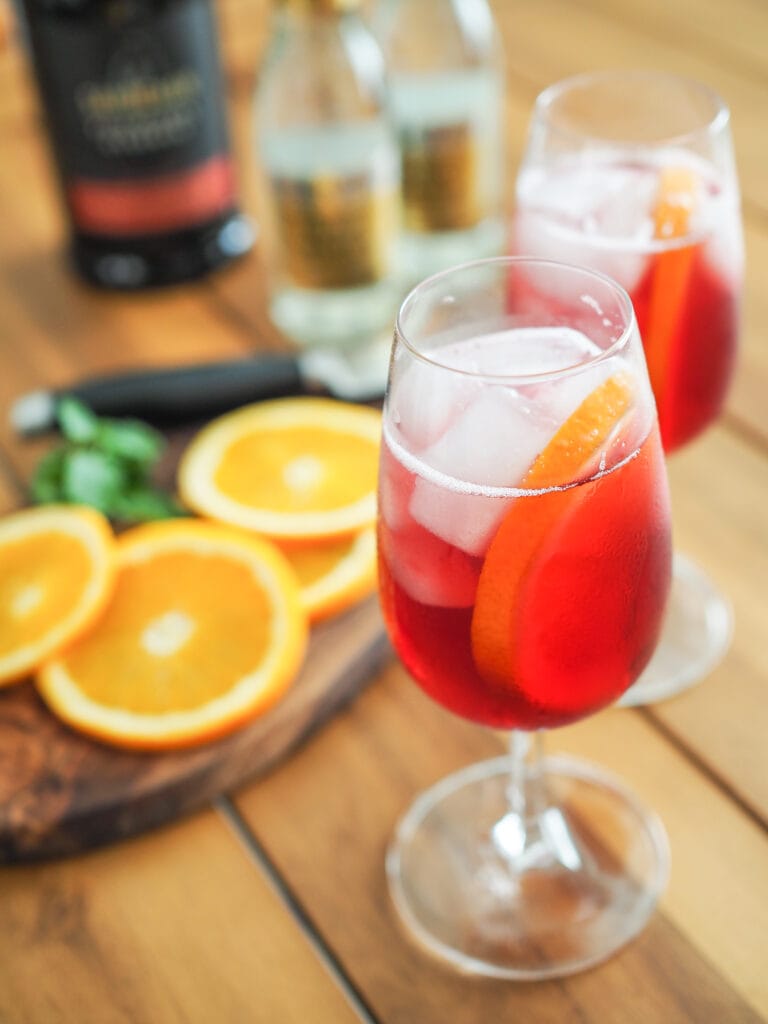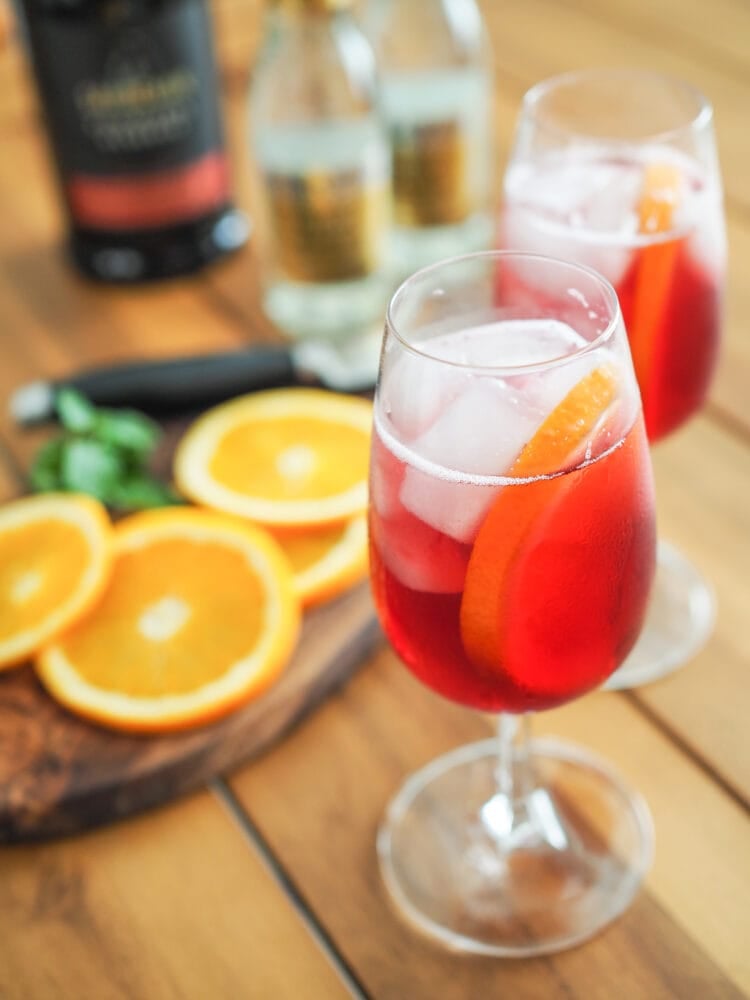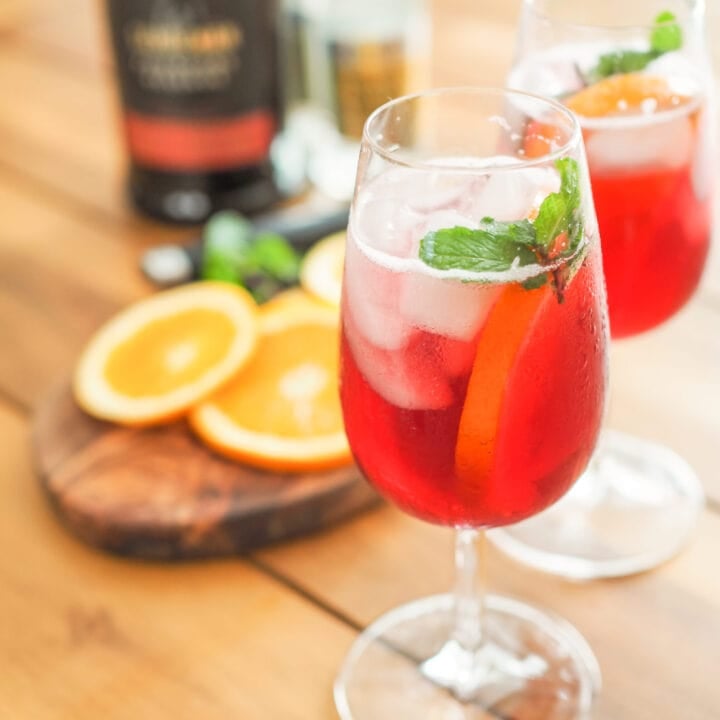 Port and Tonic (Porto Tonico)
Ingredients
2 ounces Port wine
8 ounces Tonic Water
1 orange
2-3 sprigs of mint
Instructions
Fill two glasses with ice cubes.
Pour one ounce of Port wine in each glass.
Top off each glass with tonic water.
Wash and slice the orange. Add an orange slice to each glass.
Top with sprig of mint and serve.
Notes
This recipe is written for Port glasses. But you could also use a wine glass or tumbler. To adjust the measurements, keep in mind that you'll want to pour a 1:2 ratio. So, one part Port wine to two parts tonic.
You can make Port and Tonic with any port, white, red, or tawny.
Nutrition Information:
Yield:

2
Serving Size:

1
Amount Per Serving:
Calories:

102
Total Fat:

0g
Saturated Fat:

0g
Trans Fat:

0g
Unsaturated Fat:

0g
Cholesterol:

0mg
Sodium:

198mg
Carbohydrates:

24g
Fiber:

2g
Sugar:

19g
Protein:

1g
Nutritional information is only an estimate.
Originally published Oct 18, 2012. Updated 2020.
YOU WILL ALSO LOVE THESE RECIPES AND STORIES: