I'm obsessed with this dessert … uhm, I mean breakfast. Inspired by the German muesli I had every morning while visiting Berlin and Dresden, I concocted a few recipes of my own. I'm not sure why we don't mix our yogurt and oatmeal in the states since it's a far superior choice to the 'yogurt parfait.' This blend of plain Greek yogurt with toasted coconut, honey, and banana has plenty of sweetness without the sugary guilt. Plus, throwing in a little chia seed will keep you full and energized until lunchtime.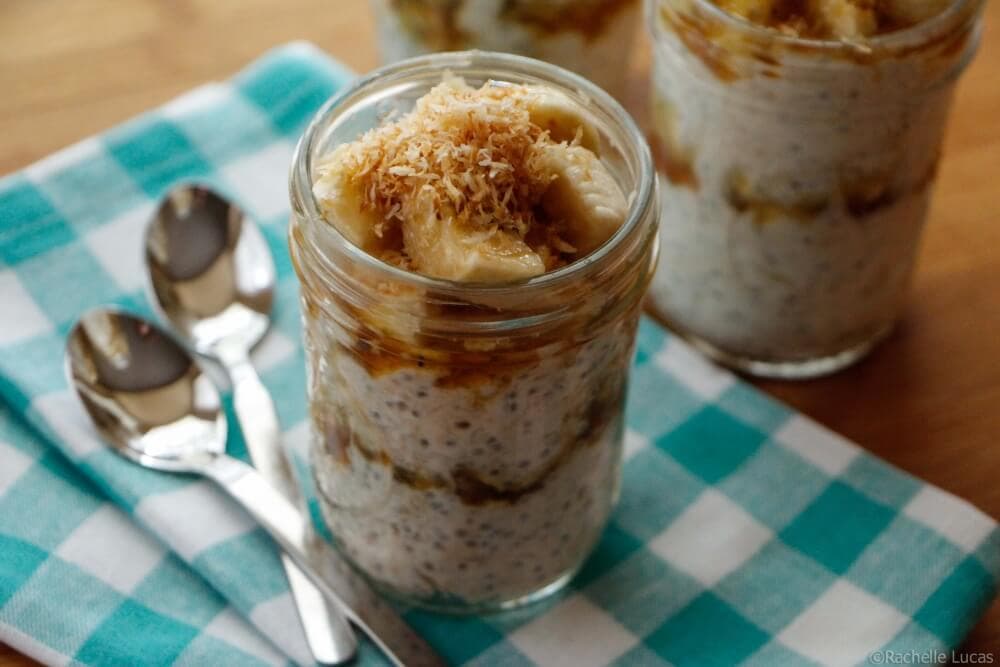 Toasting coconut is really easy, and I highly recommend going for an unsweetened organic brand to avoid any added processed sugars. I found this one for less than $3 at our local Fresh Market.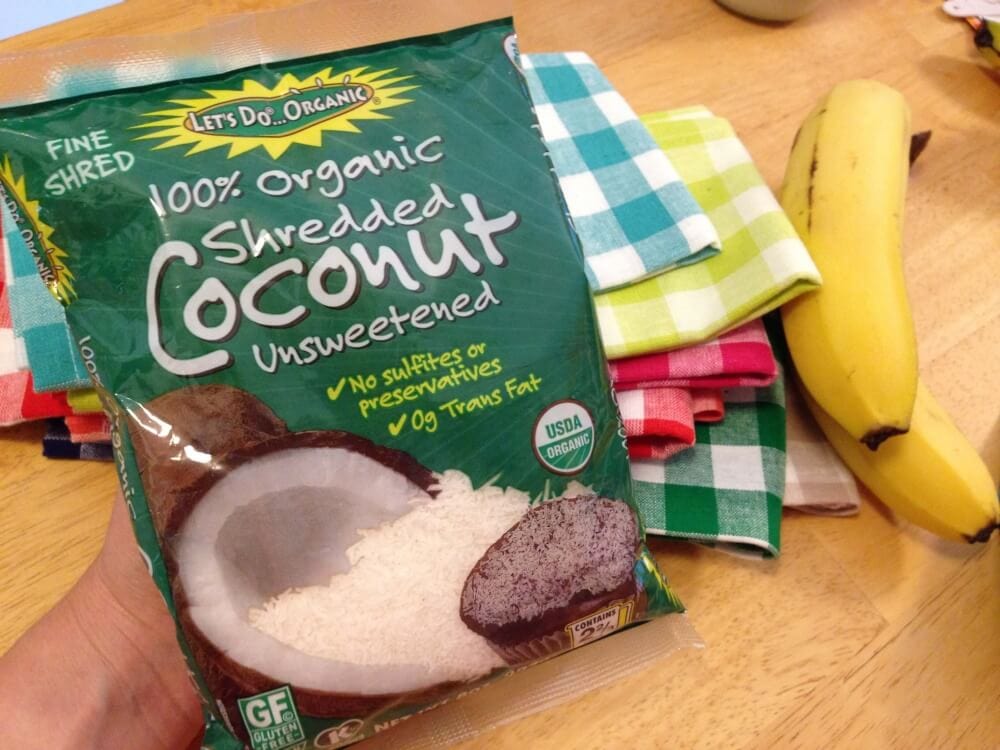 To toast the coconut, just add it to a dry saute pan at medium heat and continuously stir for 5-7 minutes as the coconut begins to brown.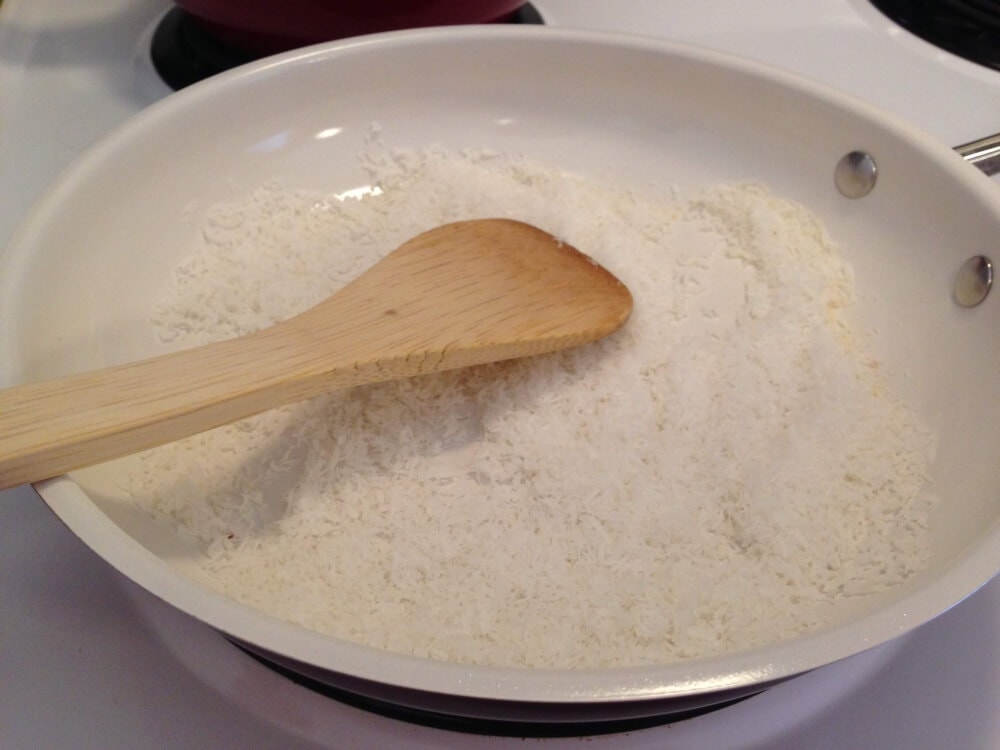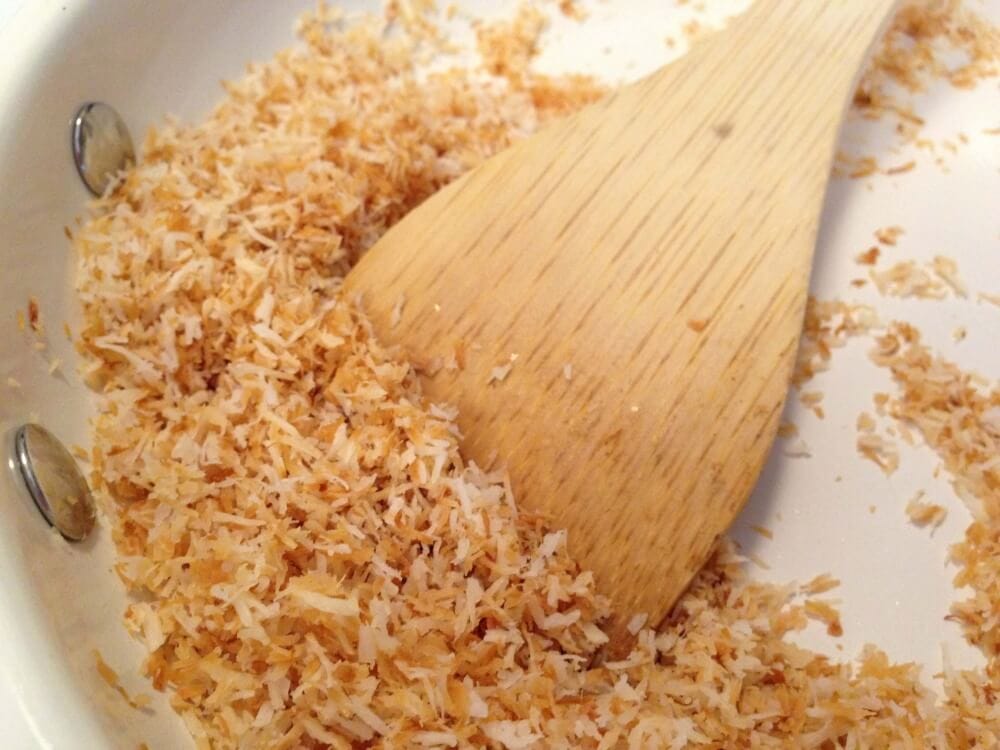 Once you toast the coconut, the rest is pretty easy as it's just a mixing and layering of ingredients. Check out the recipe below. If you like it, PIN IT! 🙂
Toasted Coconut And Banana Oatmeal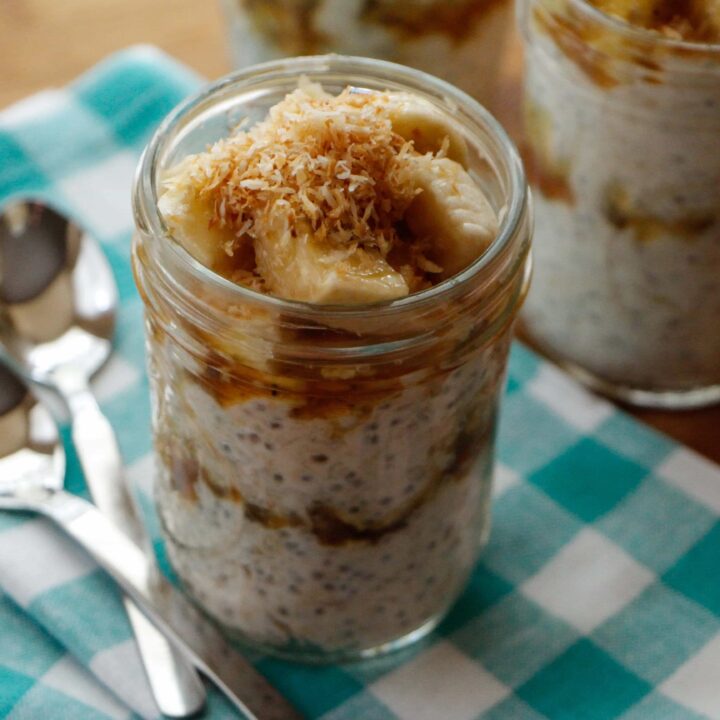 Banana Coconut Summertime Oatmeal
This recipe makes one serving, but I typically double it up to make several servings to chill in the fridge and have readily available for breakfast throughout the week.
Ingredients
1/3 cup oats
1/3 cup coconut Greek yogurt
1/3 cup coconut milk
1 tbsp chia seed
1 to 2 tsp honey
1/2 banana, sliced and then cut into halves
1/4 cup unsweetened shredded coconut, toasted
1/4 cup crush walnuts (optional)
Instructions
Add the oatmeal, chia seed, and coconut milk to a bowl and let it soak until the oats have softened.
Meanwhile, add the shredded coconut to a dry saute pan set at medium heat. Stir the coconut continuously for 5-7 minutes so that it toasts evenly and doesn't burn. Once it's toasted, remove from heat and set aside.
After the oats and chia seed have absorbed the coconut milk, mix in the Greek yogurt, and one half of the toasted coconut.
Drizzle about a nickel sized amount of honey into the bottom of an 8 ounce glass container (I have mason jars pictured above).
Next, layer in your ingredients, filling the jar 1/3 of the way full with the oats and yogurt mixture. Drizzle on some more honey, a pinch of coconut, and 3 to 4 banana slices. Repeat this layering of ingredients until the jar is full.
As an added option, sprinkle in crushed walnuts with the coconut.
Chill for at least one hour, or make the night before and have it ready in the fridge the next morning.
More Recipes You'll Love!