Germany gets a bad wrap when it comes to food. Sure, I certainly had my fair share of bread and beer (and damn, is it good), but, for the most part, Germans eat pretty healthy. I was really surprised to walk by sidewalk cafes in Berlin and glance over at the plates on the tables to see big green salads and really fresh foods. I mean, just take a look at this healthy and colorful spelt risotto with beets and goats cheese I ordered at a restaurant nearby my hotel.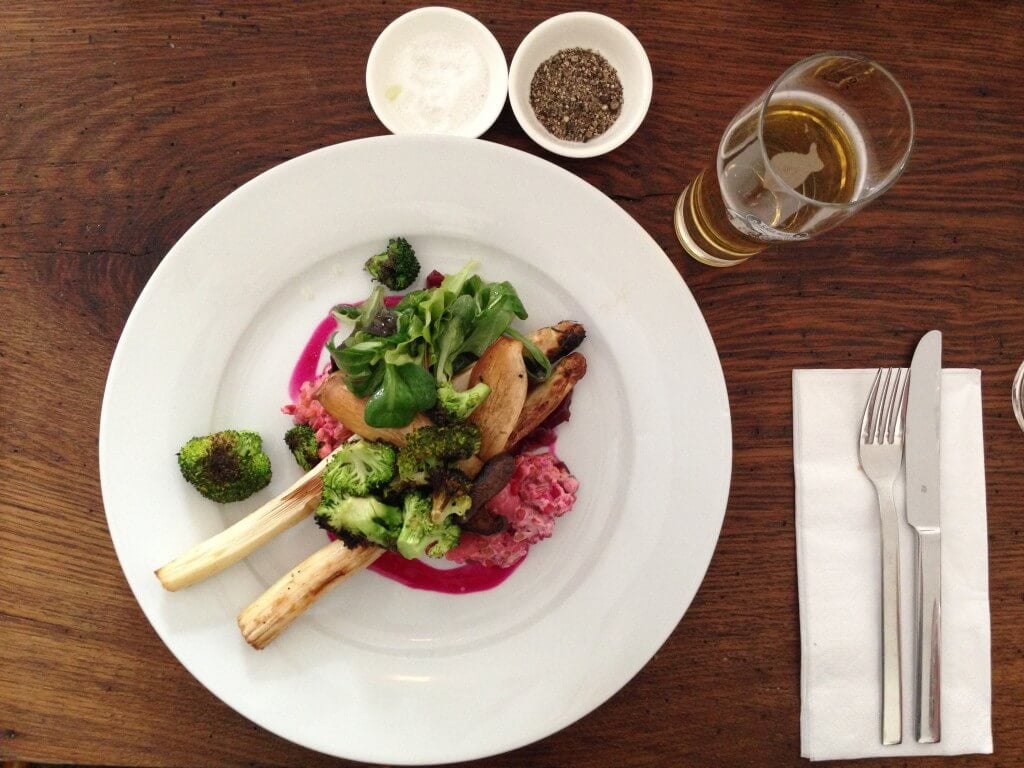 One thing that I always saw available every morning for breakfast was a hearty yogurt mixed with oats, nuts, seeds, and fruit — muesli. Inspired by my daily muesli at the Hotel MANI, I recreated it at home. Now, to be fair, Hotel MANI is capable of much fancier foods than this. But I found this one the easiest to recreate in my own kitchen.
Traditional German Muesli Recipe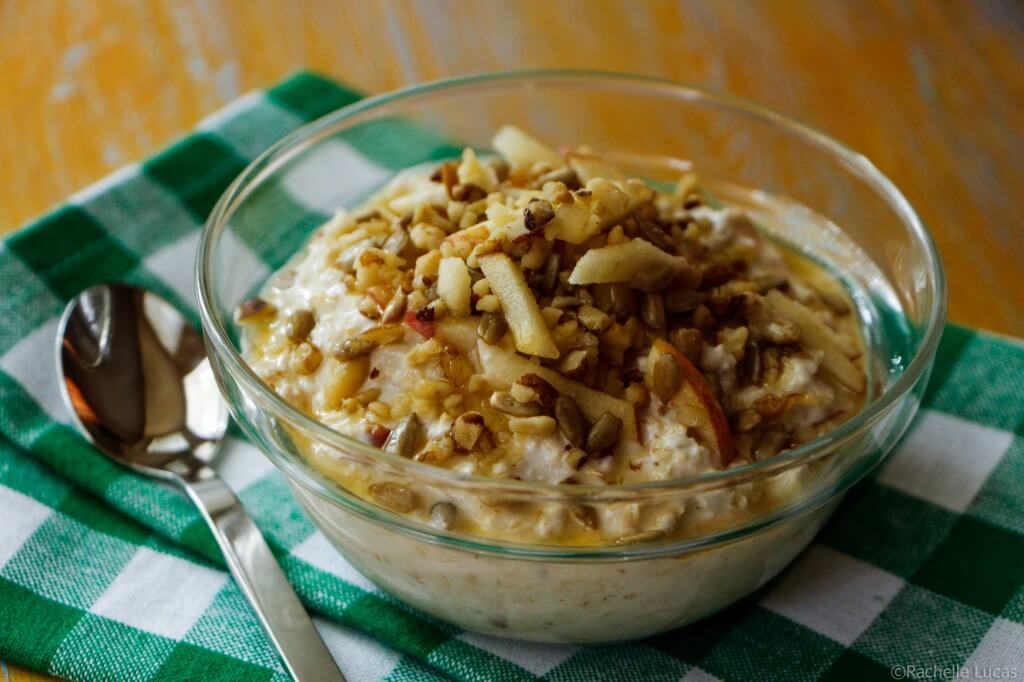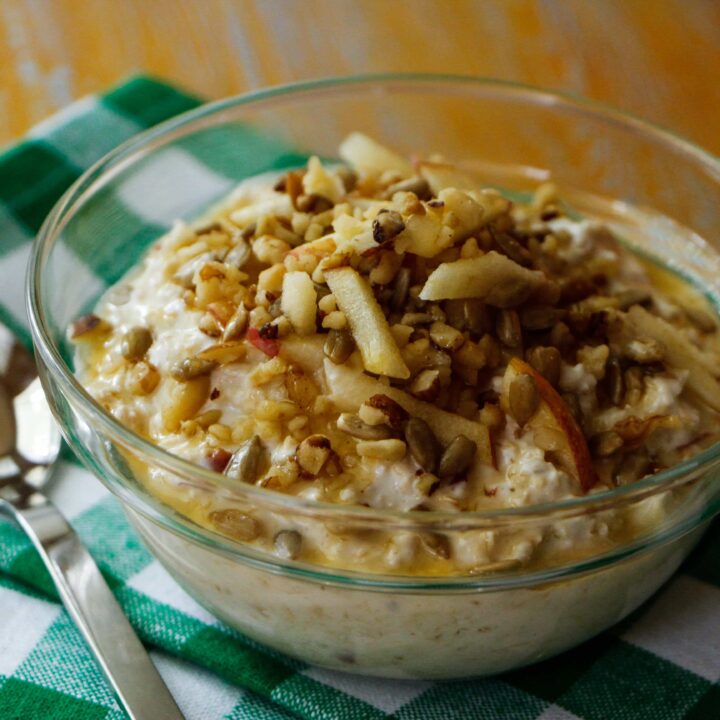 Traditional Muesli
This recipe is for one serving, but is easy to double up to make additional bowls ahead of time and chill in the refrigerator for breakfast.
Ingredients
1/3 cup rolled oats
1/3 cup plain Greek yogurt
1/4 cup milk
1 teaspoon honey
1 apple
1 teaspoon chopped walnuts
1 teaspoon sunflower seeds
Instructions
Soak the rolled oats in milk for about 5-10 minutes
While the oats are soaking, grate half of the apple using a large stand-up cheese grater and then add the shredded apple to the oats. Slice the remaining half of the apple into small chunks or slivers to use for topping.
Once the oats have soaked up the milk, mix in the Greek yogurt.
Drizzle with honey, and sprinkle the walnuts, sunflower seeds, and chopped apple on top. Cover and chill in your refrigerator for at least an hour, or let it sit overnight for breakfast the next morning.
TIPS: I swap out the regular milk for coconut or almond milk. Also, I recommend a tart variety of apple that is really firm, otherwise your grated apple will be more like applesauce. I also put just a little bit of honey at the bottom to counter the tartness of the yogurt.
Nutrition Information:
Yield:

1
Serving Size:

1
Amount Per Serving:
Calories:

324
Total Fat:

6g
Saturated Fat:

1g
Trans Fat:

0g
Unsaturated Fat:

4g
Cholesterol:

9mg
Sodium:

223mg
Carbohydrates:

56g
Fiber:

8g
Sugar:

28g
Protein:

15g
Nutritional Information Provided Is Only An Estimate
My stay at the Hotel MANI was sponsored as part of a press trip hosted by Visit Berlin. I loved it so much, I ended up staying there several more times on my own. As always, thoughts, opinions, and enthusiasm for travel and food are entirely my own.
MORE RECIPES YOU'LL LOVE