The scents and spices in this German apple pancake remind me of autumn, but truly it's a great breakfast or dessert any time of year. A German pancake is basically the same thing as a Dutch Baby, a skillet sized baked treat filled with sliced apples and a sweet dough with a texture a bit like a popover. It's also a bit like a clafoutis, a French recipe that's a cross between a pie and bread pudding.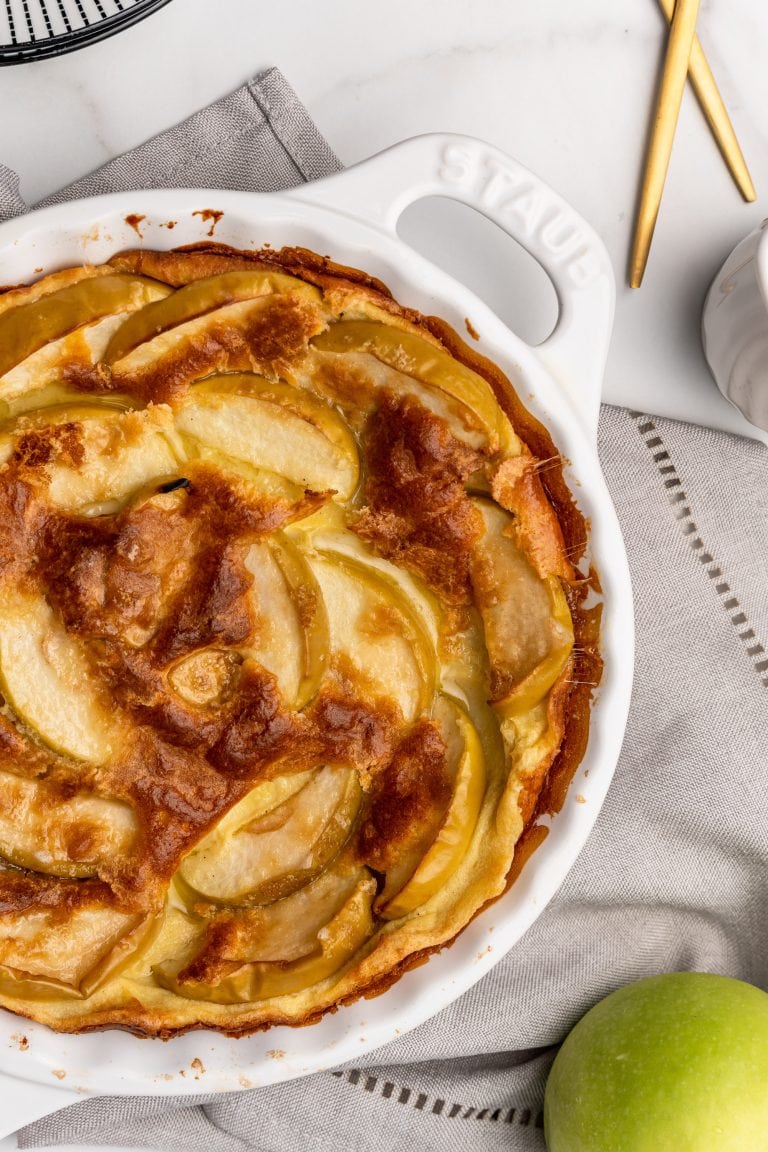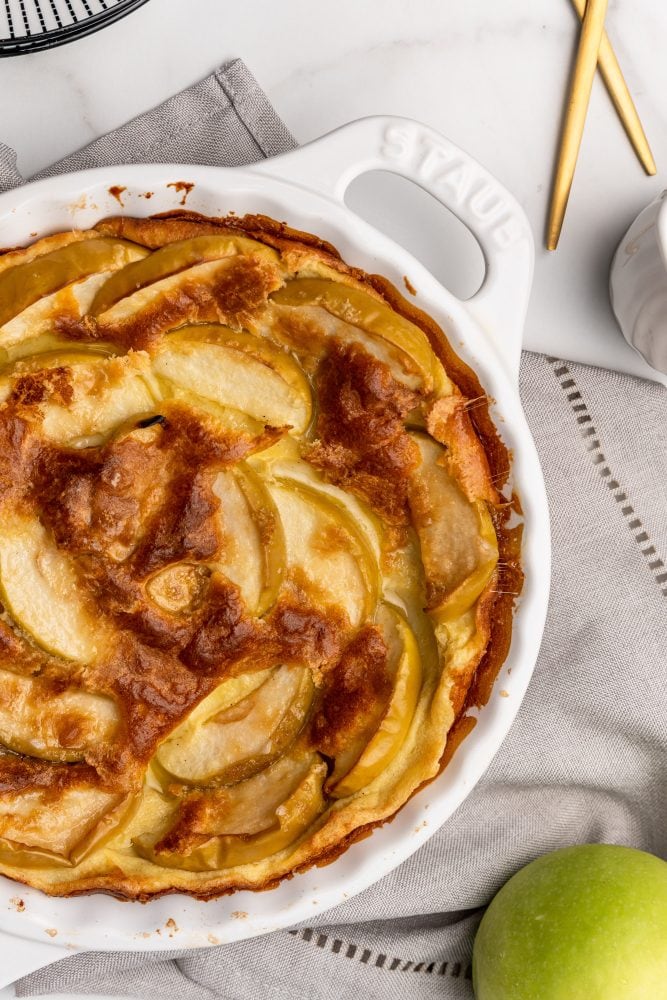 The best thing about this recipe, though, besides the flavor, is that it's easy to make and great for serving a crowd. Depending on the season, you could also swap the apple with peaches or blueberries. Check out the step-by-step photos below, or hit the "jump-to recipe" button to get the full printable German Apple Pancake recipe below.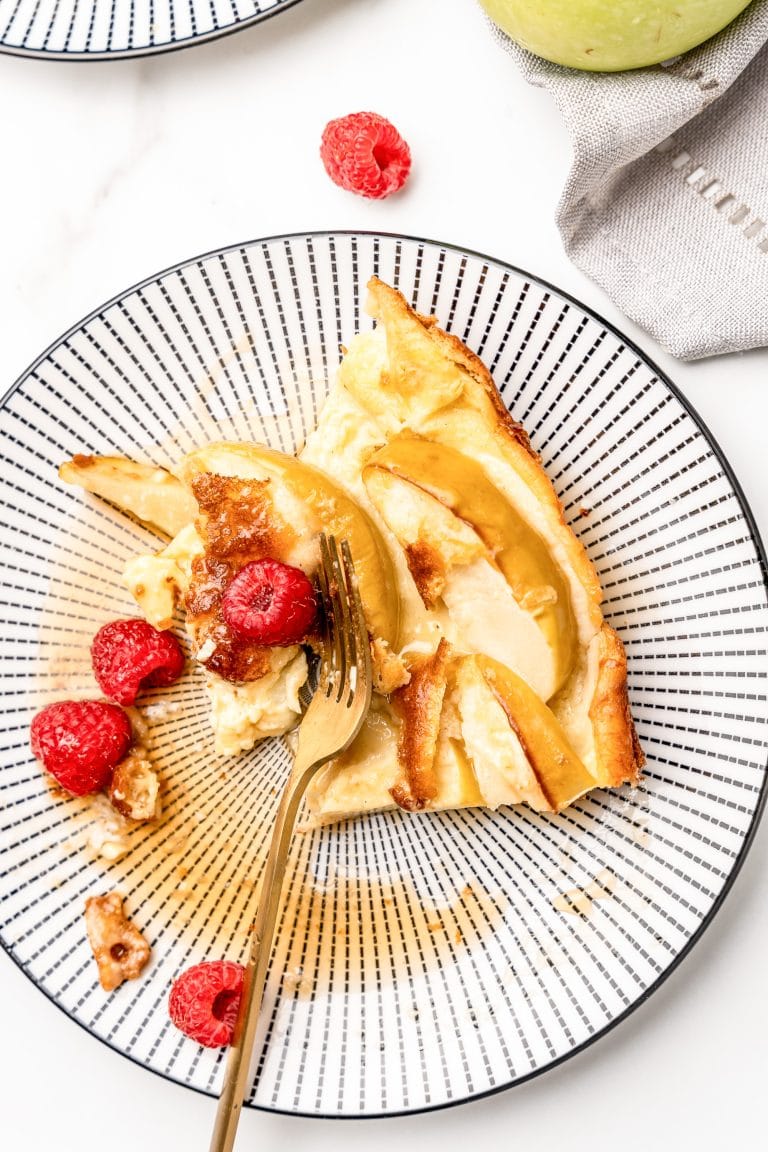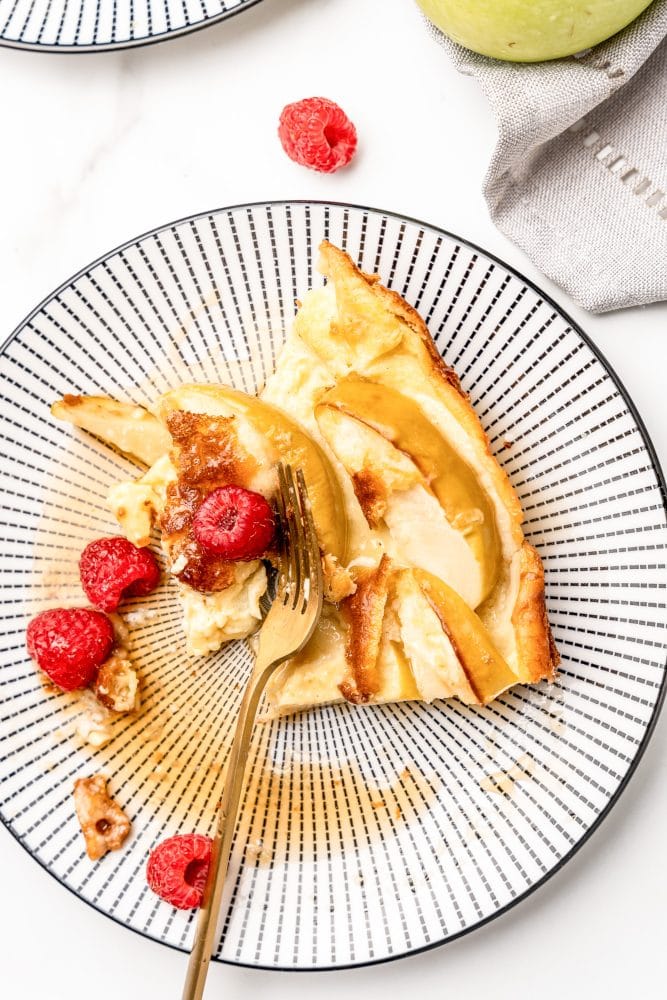 German Apple Pancake vs Dutch Baby
A German apple pancake is similar to a Dutch Baby. Though, the dish originated in Germany and not the Netherlands. According to
Cooks Illustrated
, an American restauranteur shortened the word Deutsch (which is German for "German") and started coining the recipe as a Dutch Baby as they made mini (baby-sized) versions of a German pancake.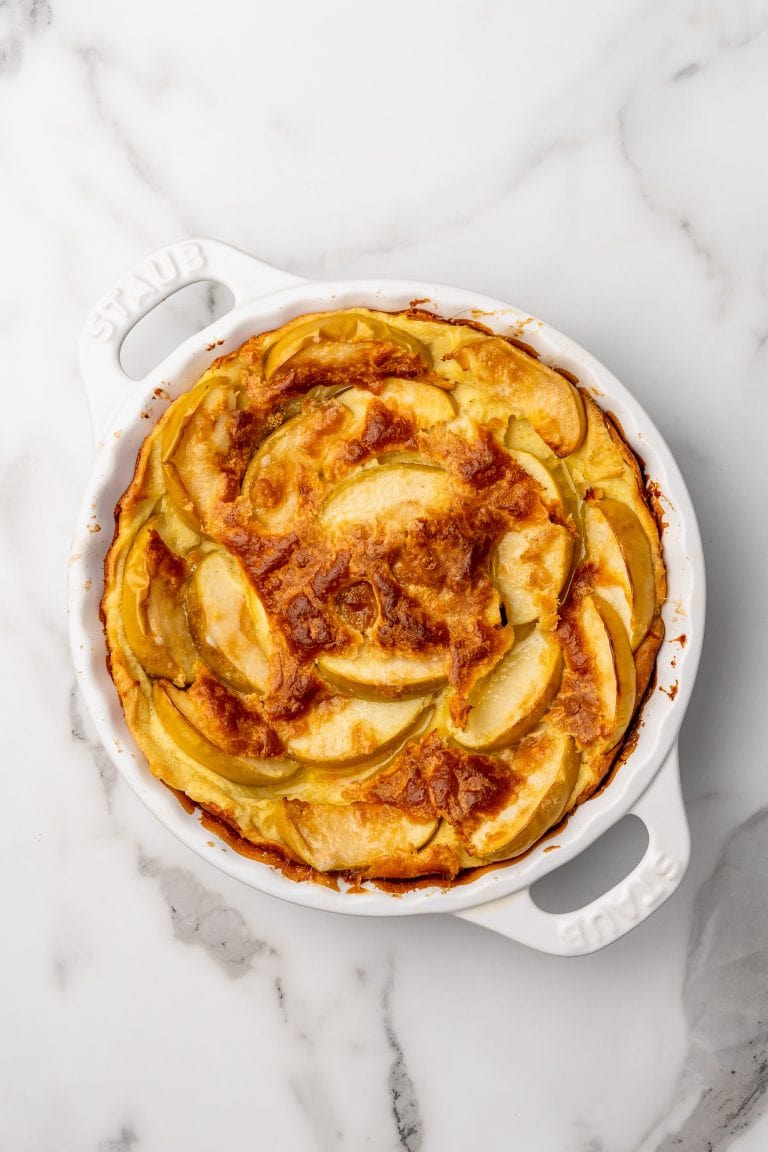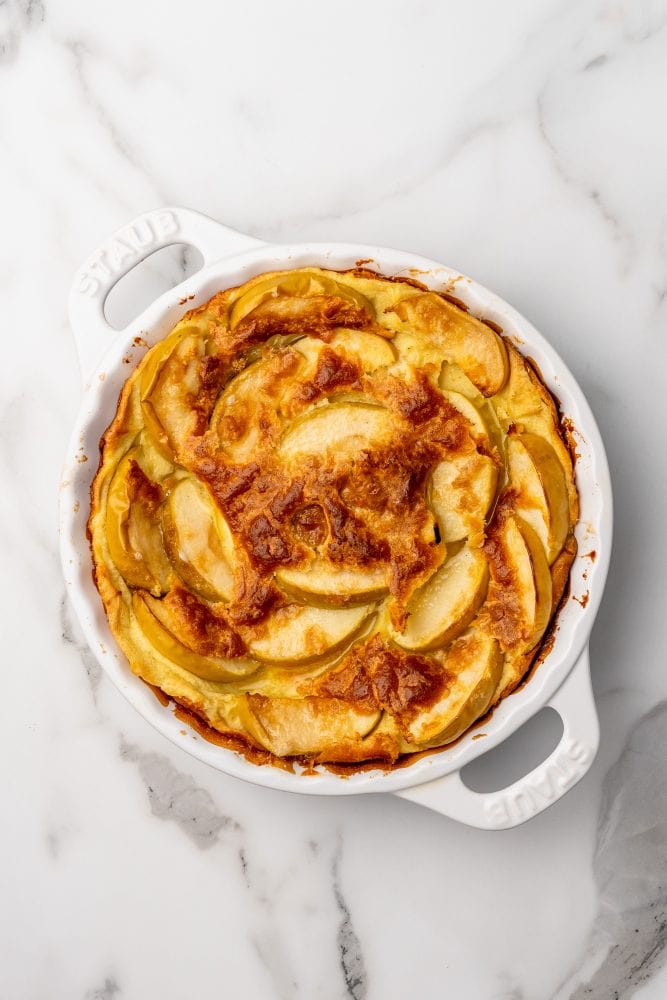 Ingredients – Here's What You'll Need
Ready to make this recipe? Here's a list of what you'll need: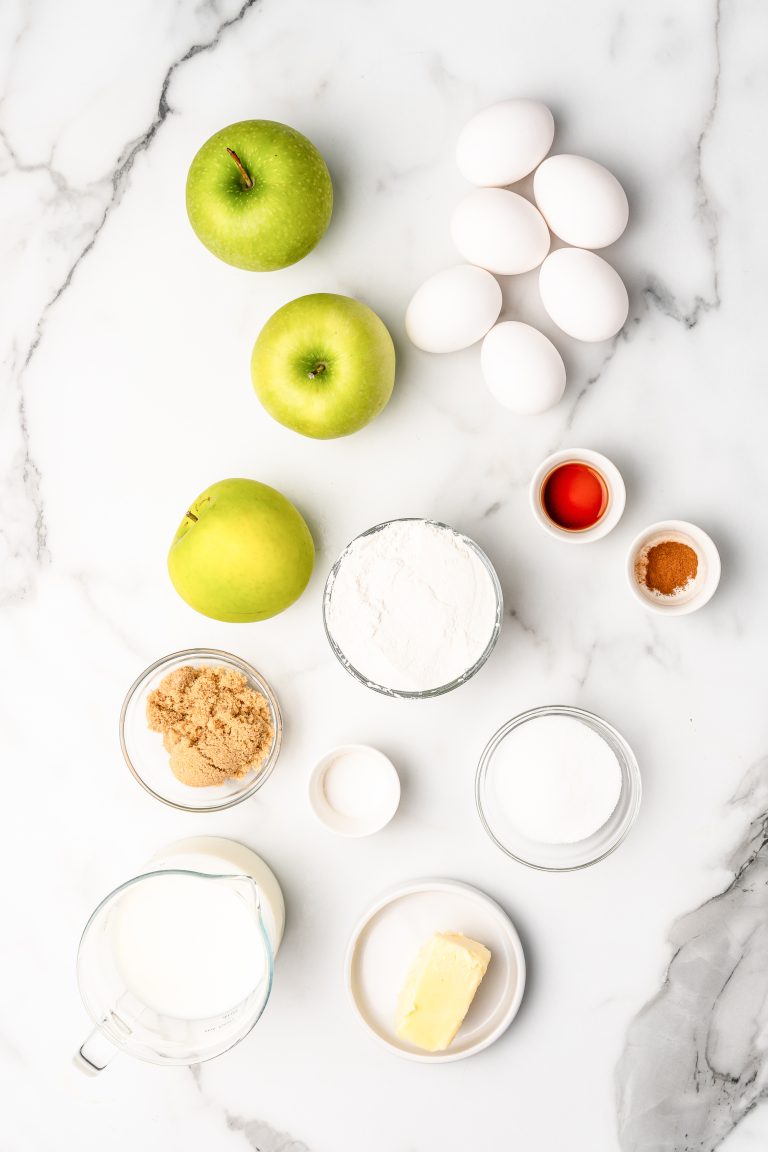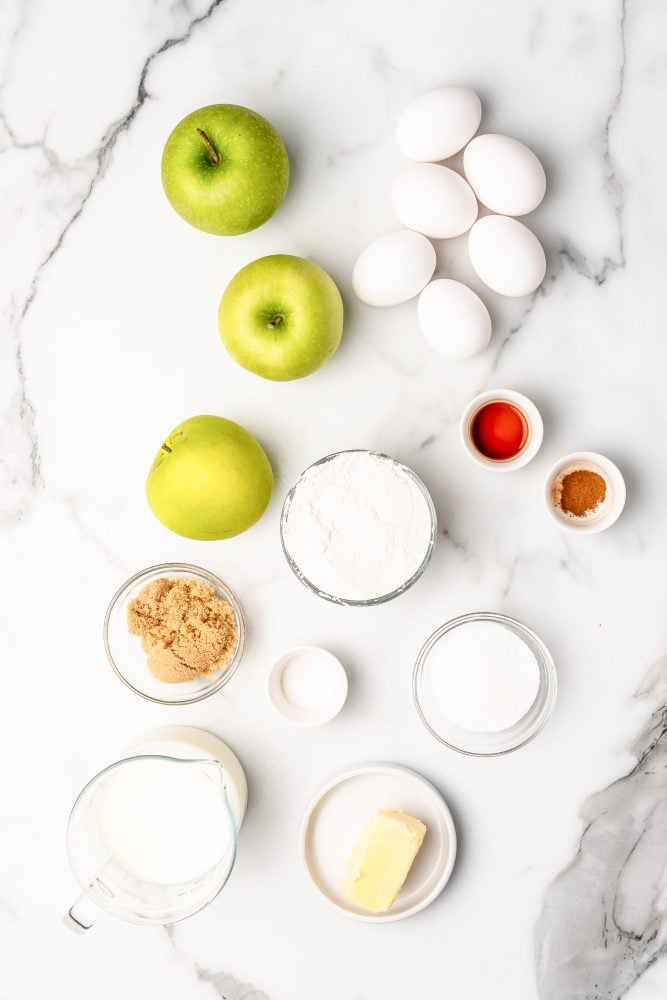 eggs
milk
flour
sugar
salt
vanilla
cinnamon
butter
apples
light brown sugar

German Apple Pancake Recipe: Step-by-Step Photos
Preheat oven to 375 degrees. While the oven is pre-heating, core and slice the apples.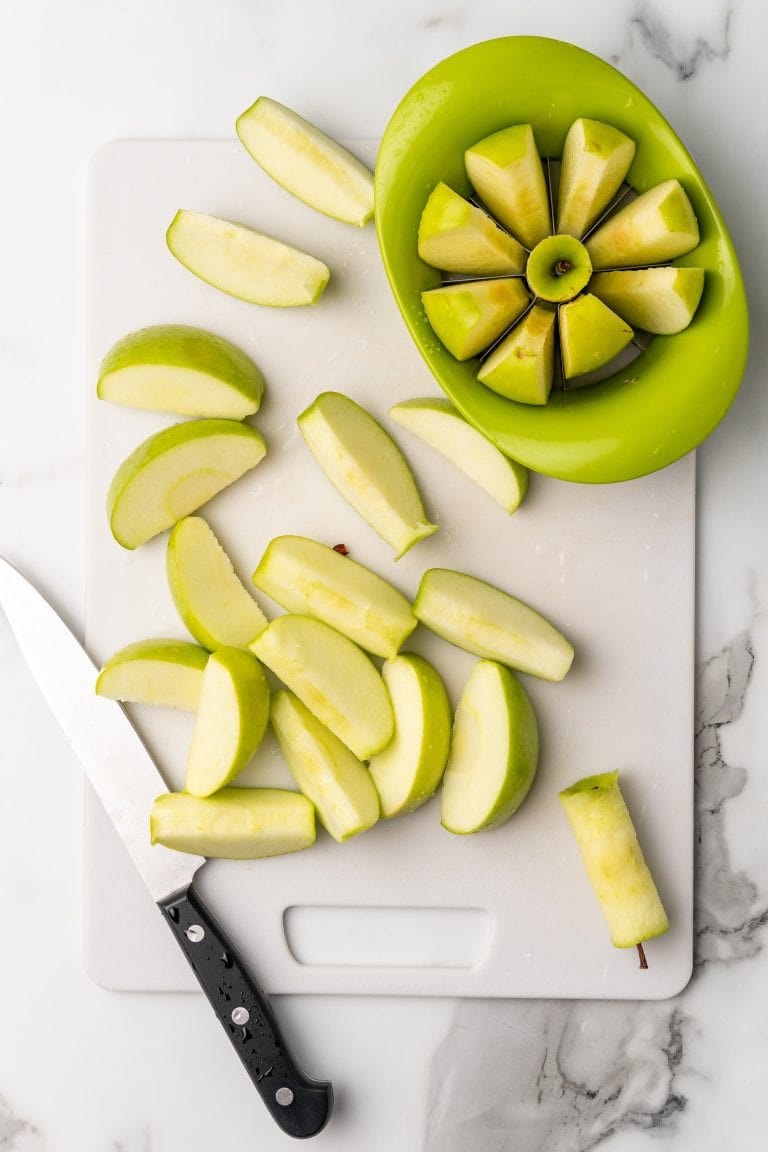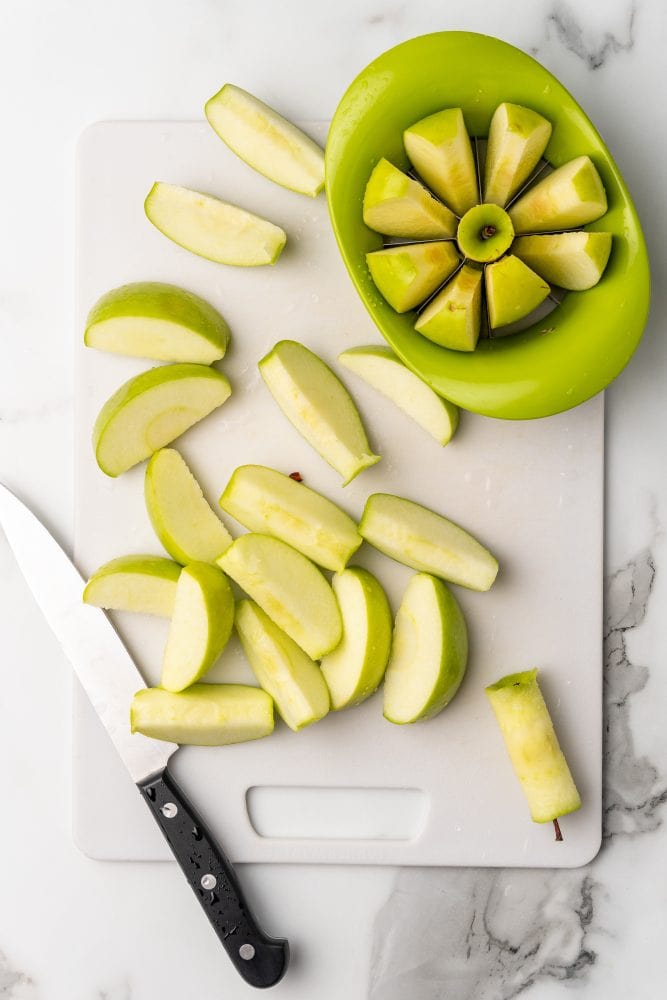 Create the batter for your German apple pancake. In a blender mix the eggs, milk, flour, sugar, vanilla, salt and cinnamon, until well blended.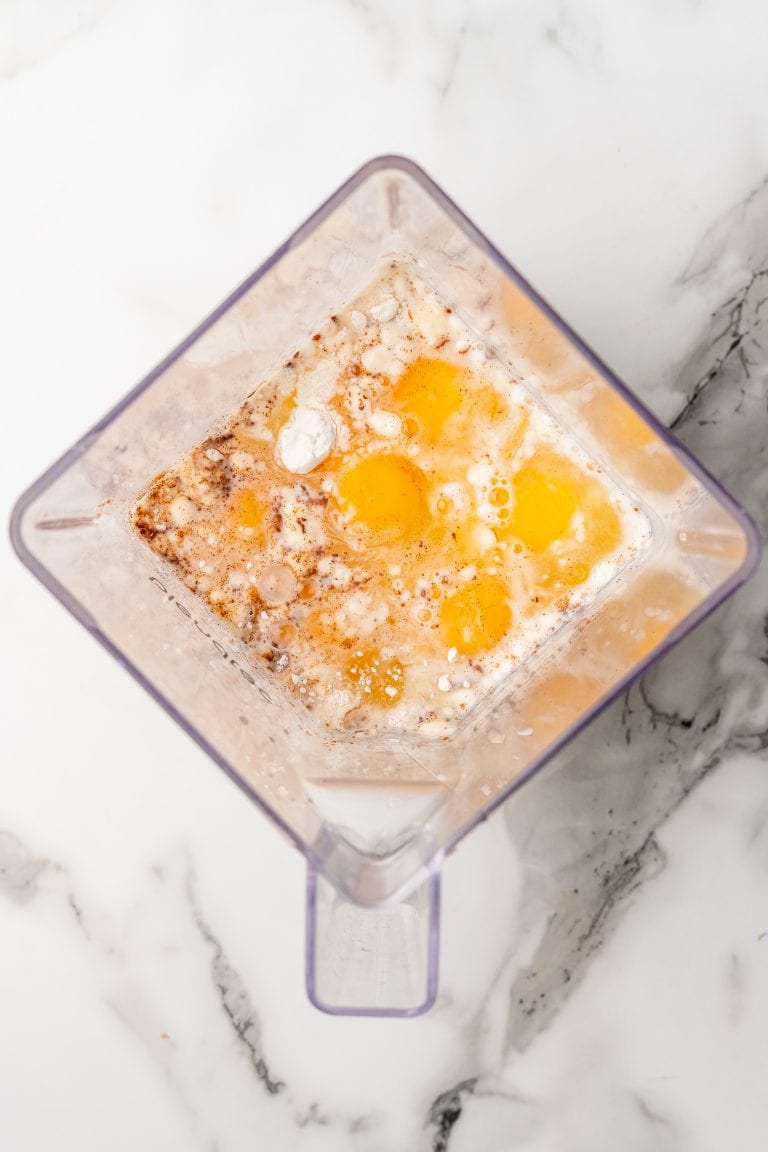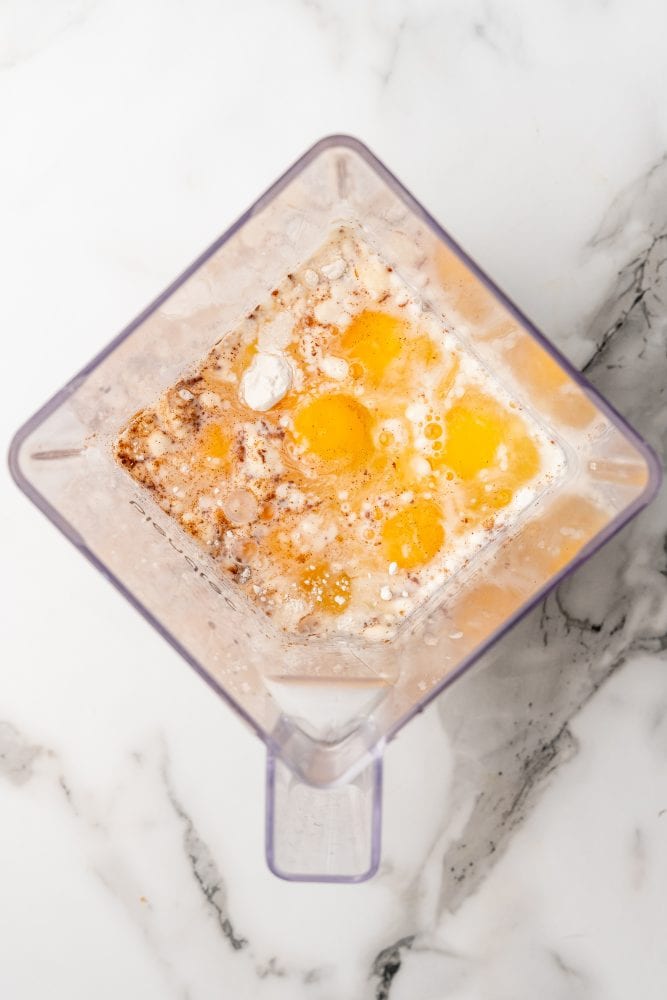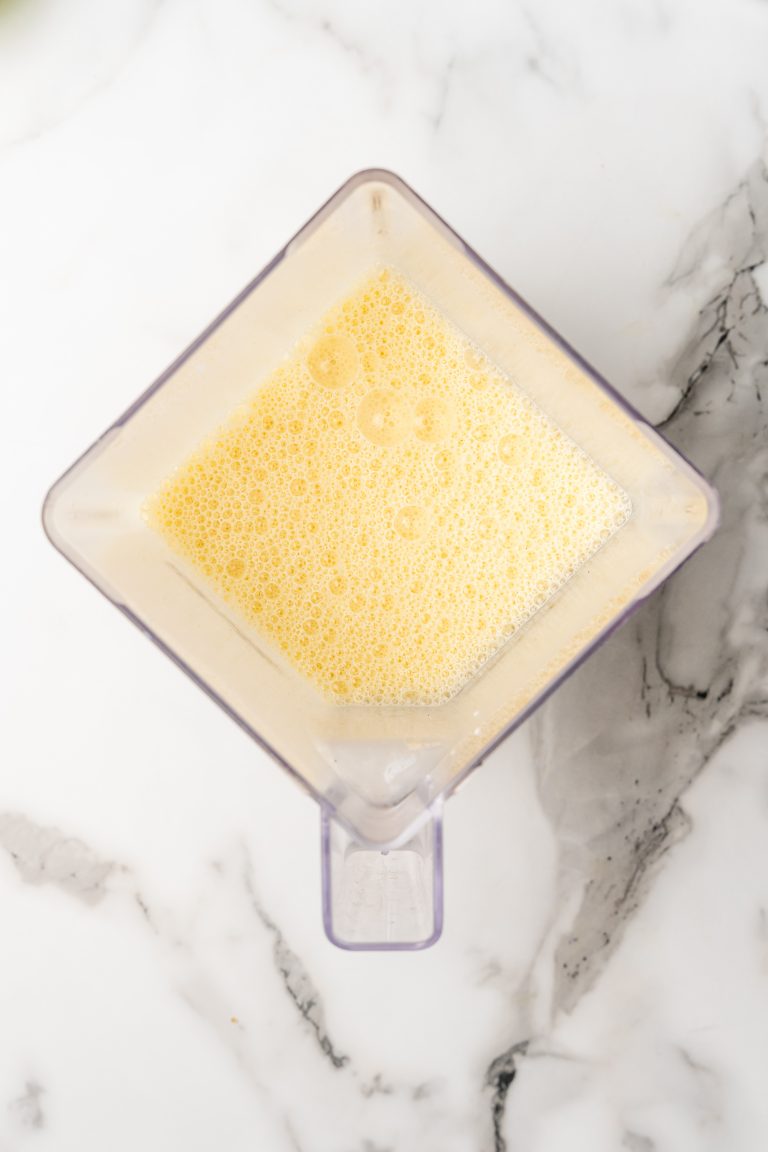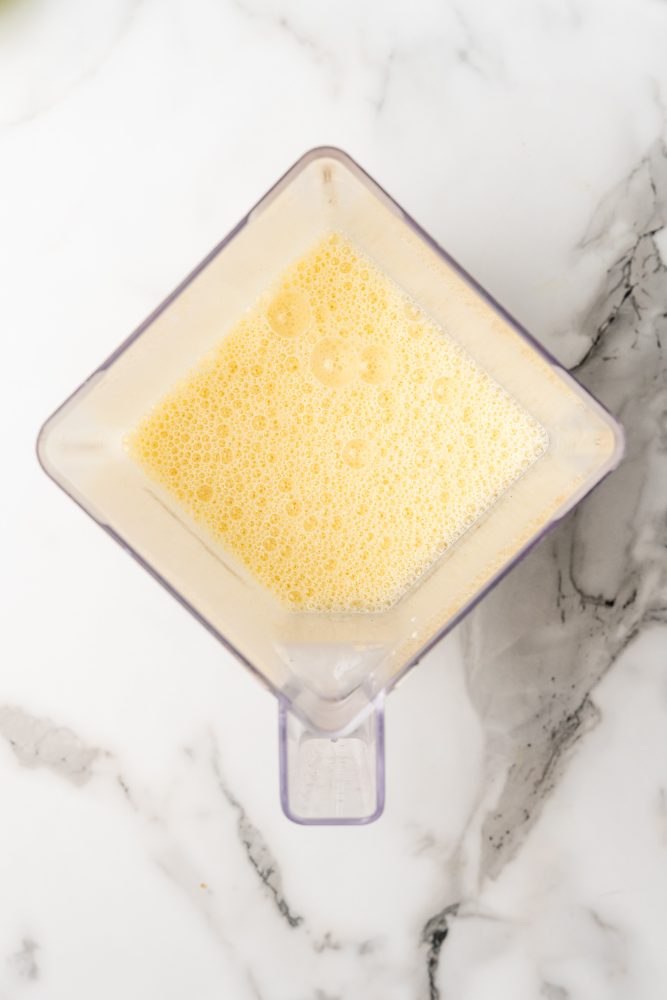 To bake the German apple pancake, you'll need a cast iron skillet or pie pan. An enameled skillet works great too. Add butter to the dish and place it in the oven until the butter is melted.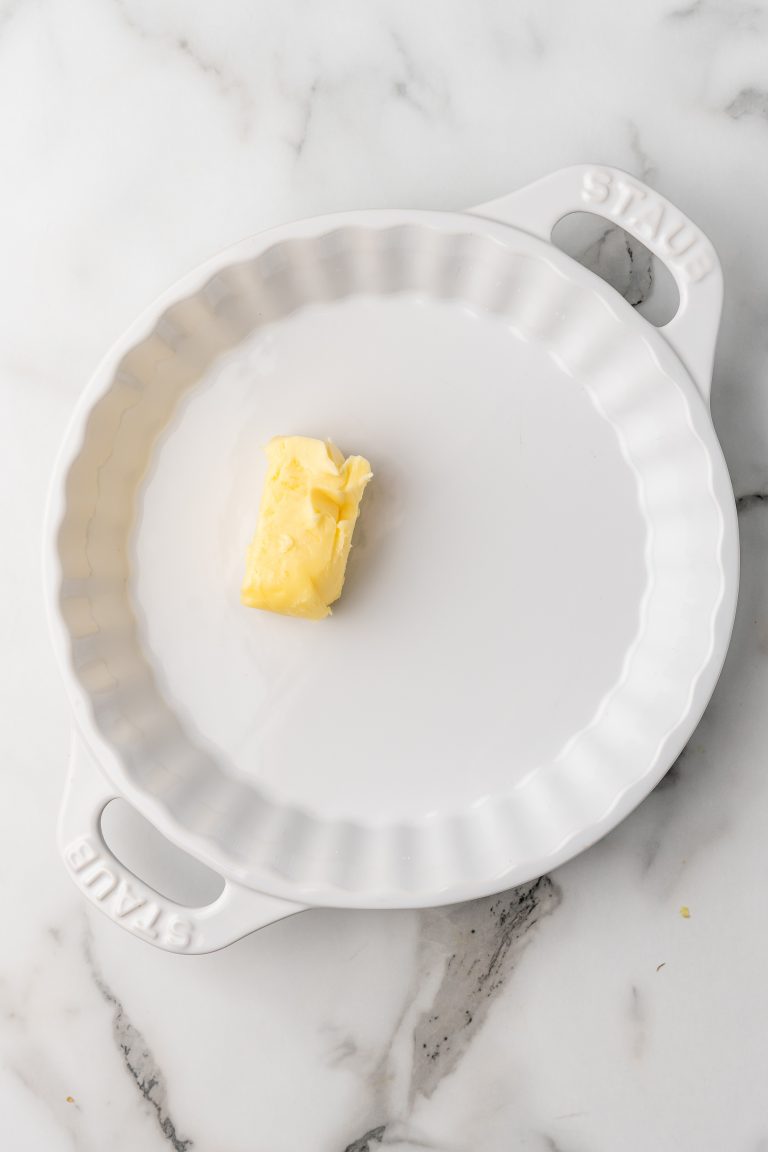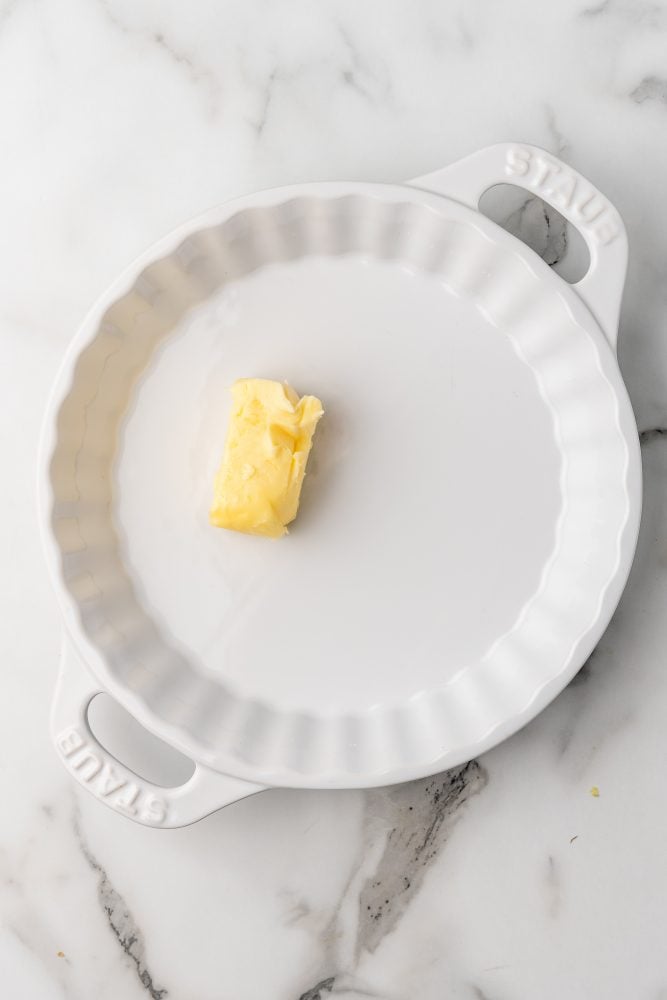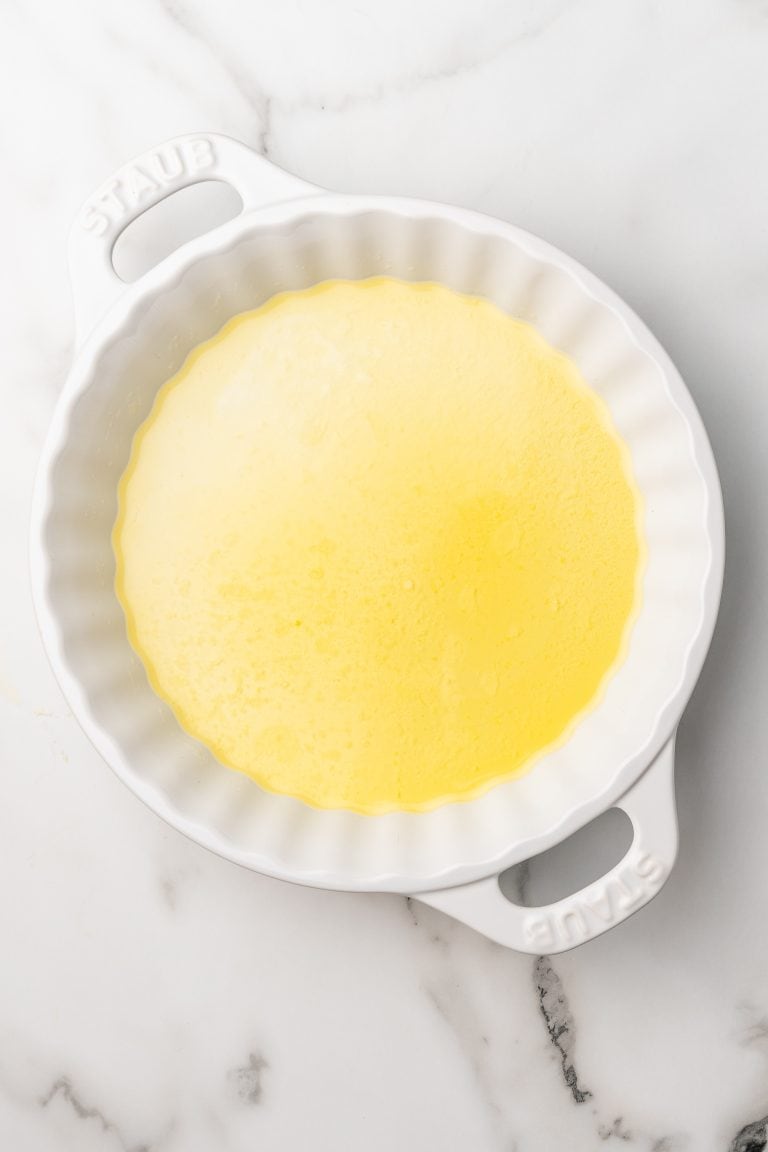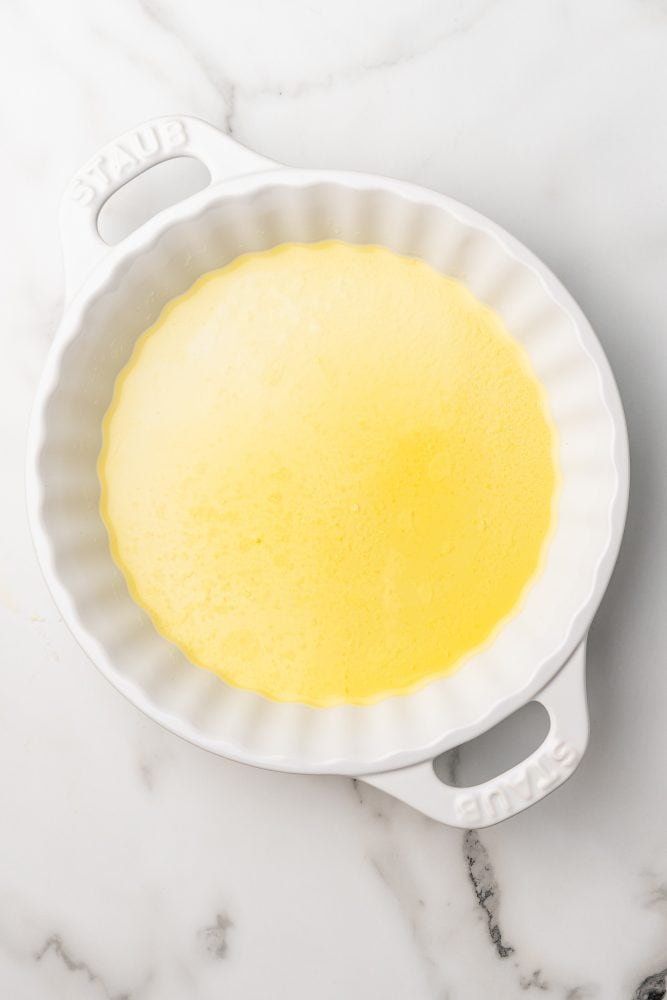 Carefully remove the pie dish or skillet from the oven. Then, add in single layer apple slices. Don't forget your oven mitts! The dish may still be hot from melting the butter.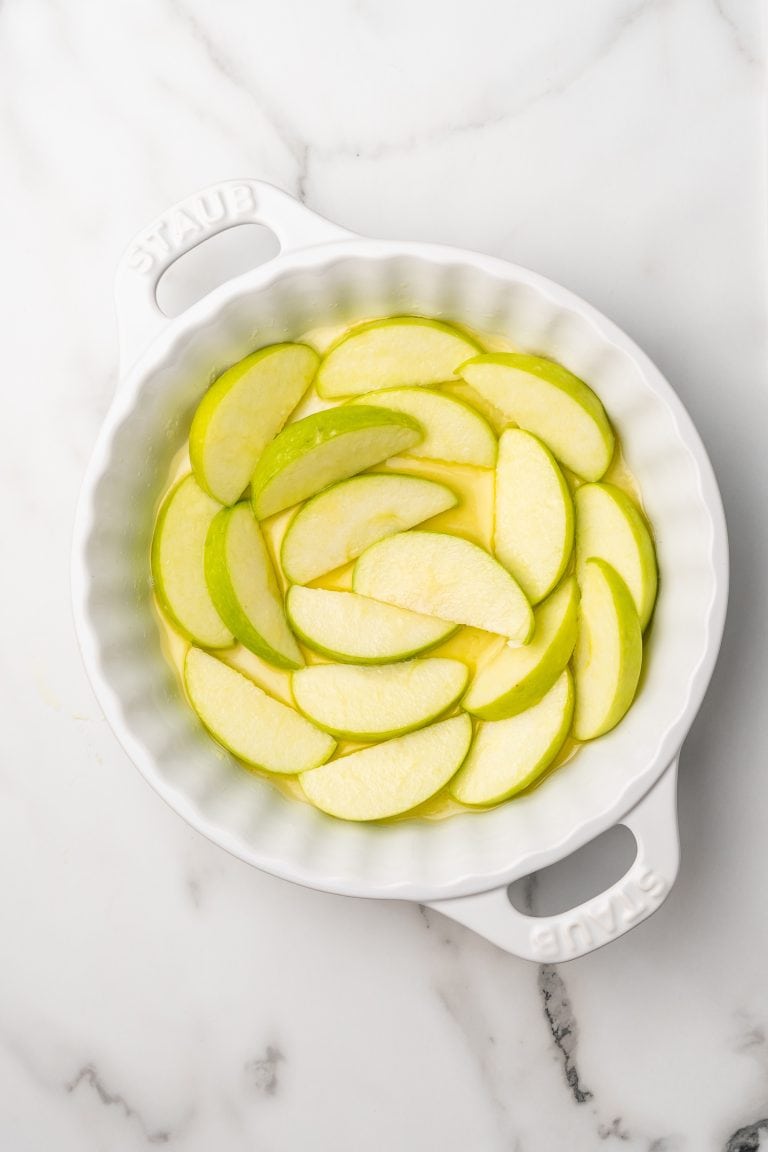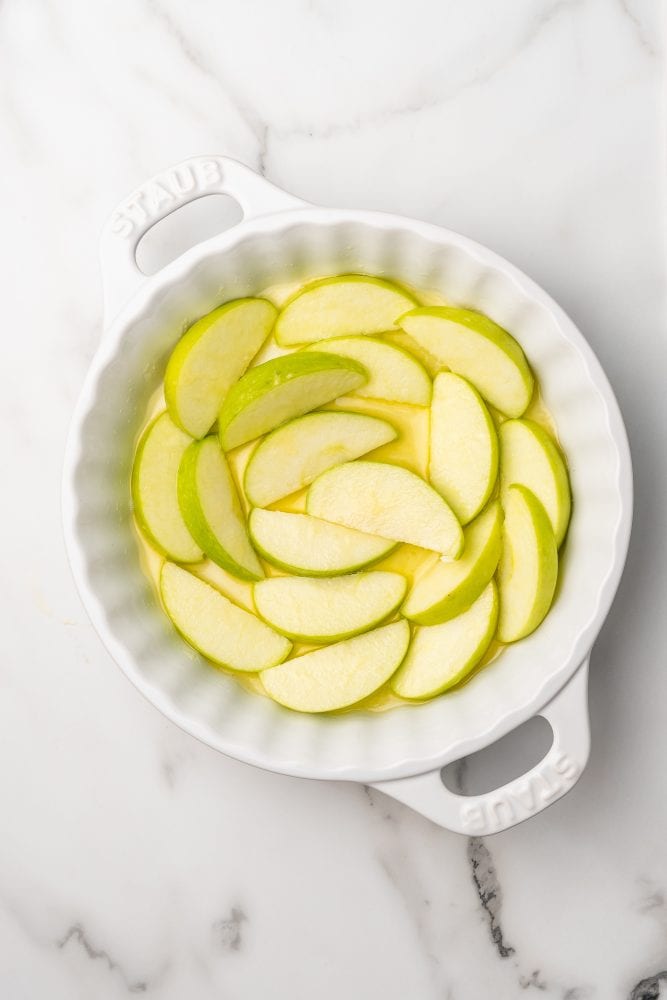 Next, pour the German apple pancake batter over apples.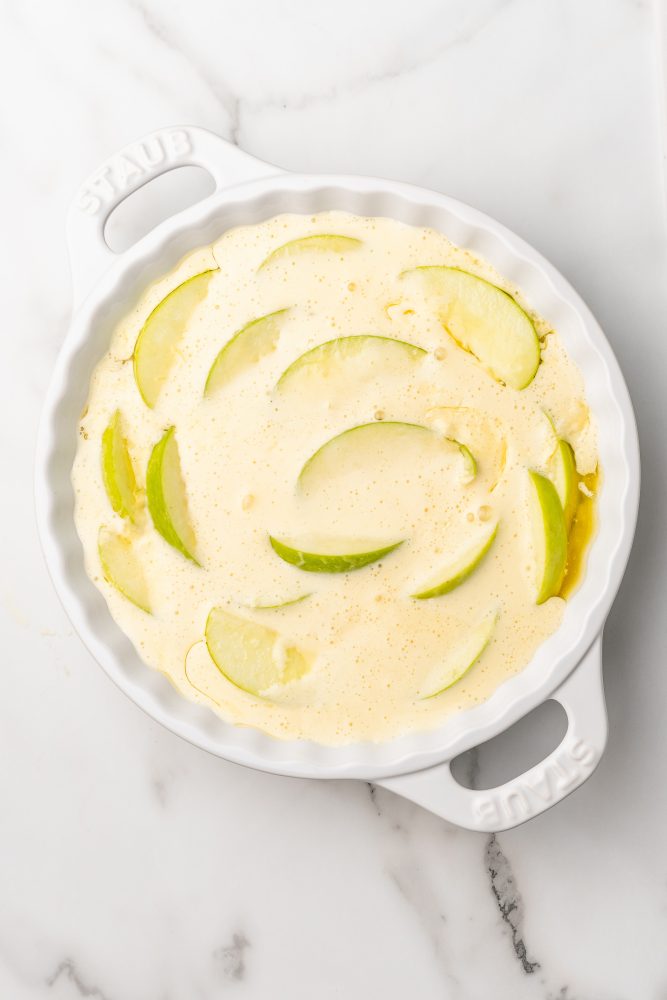 Sprinkle the top of the German apple pancake with brown sugar and bake for 45 minutes to one hour.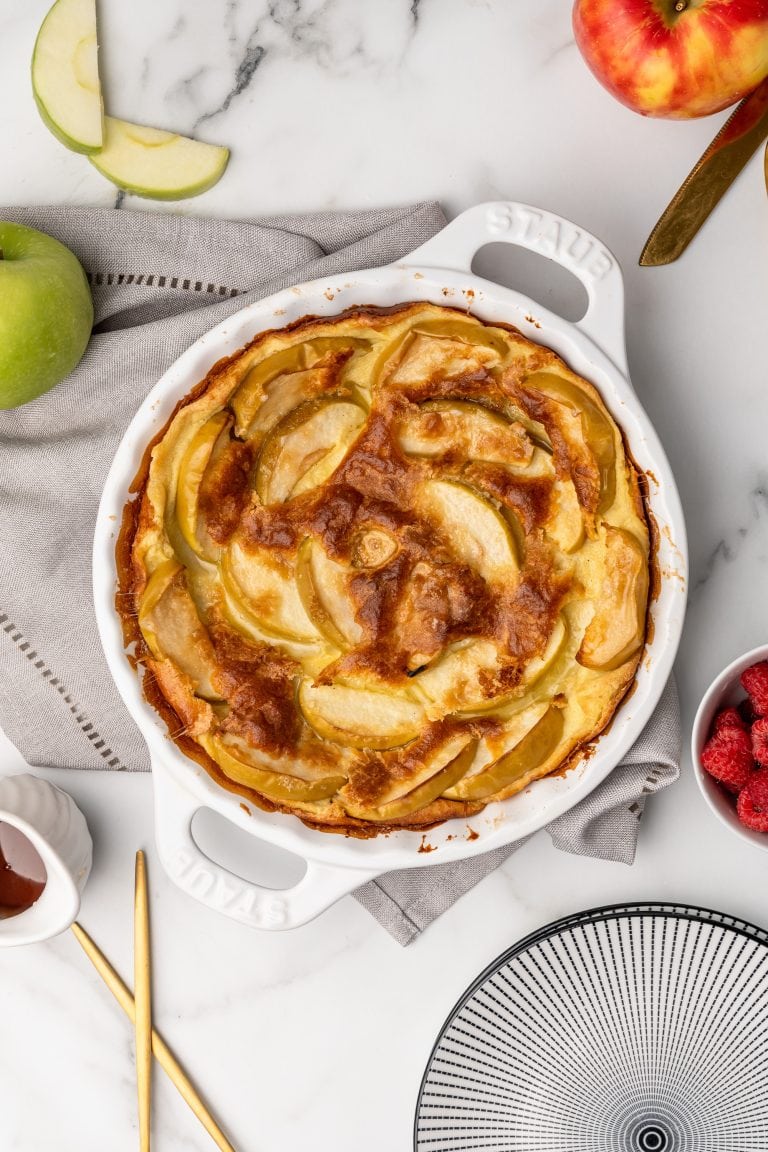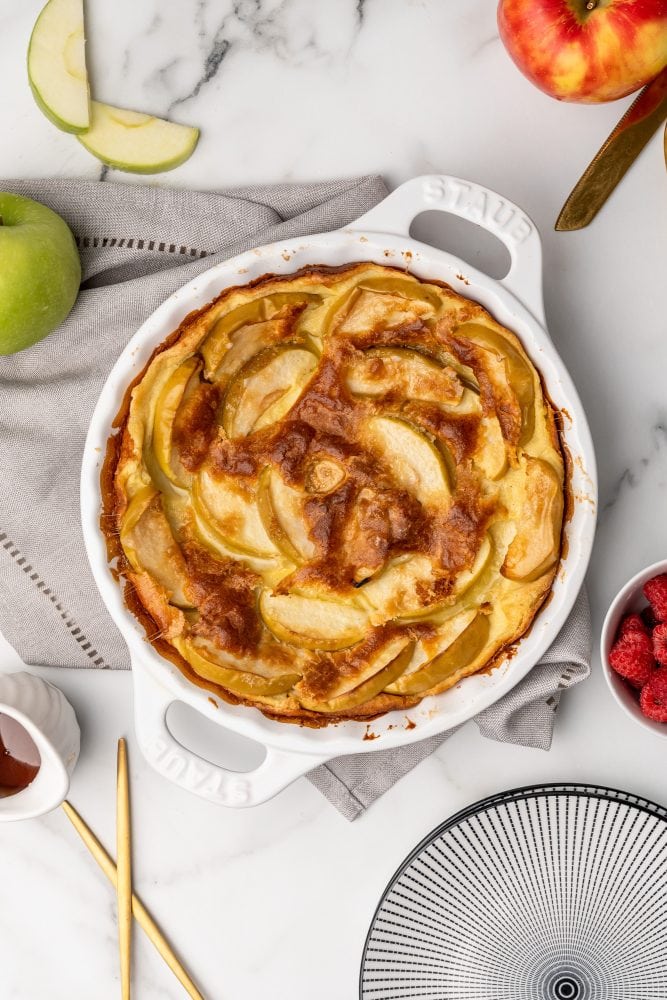 When it's done, it's delish. Every bit as sweet as it looks and sounds. Besides breakfast, I would also put this down in my list of desserts. Add a scoop of vanilla ice cream and it's a great alternative to apple pie.
Slice up and serve like a pie. Enjoy!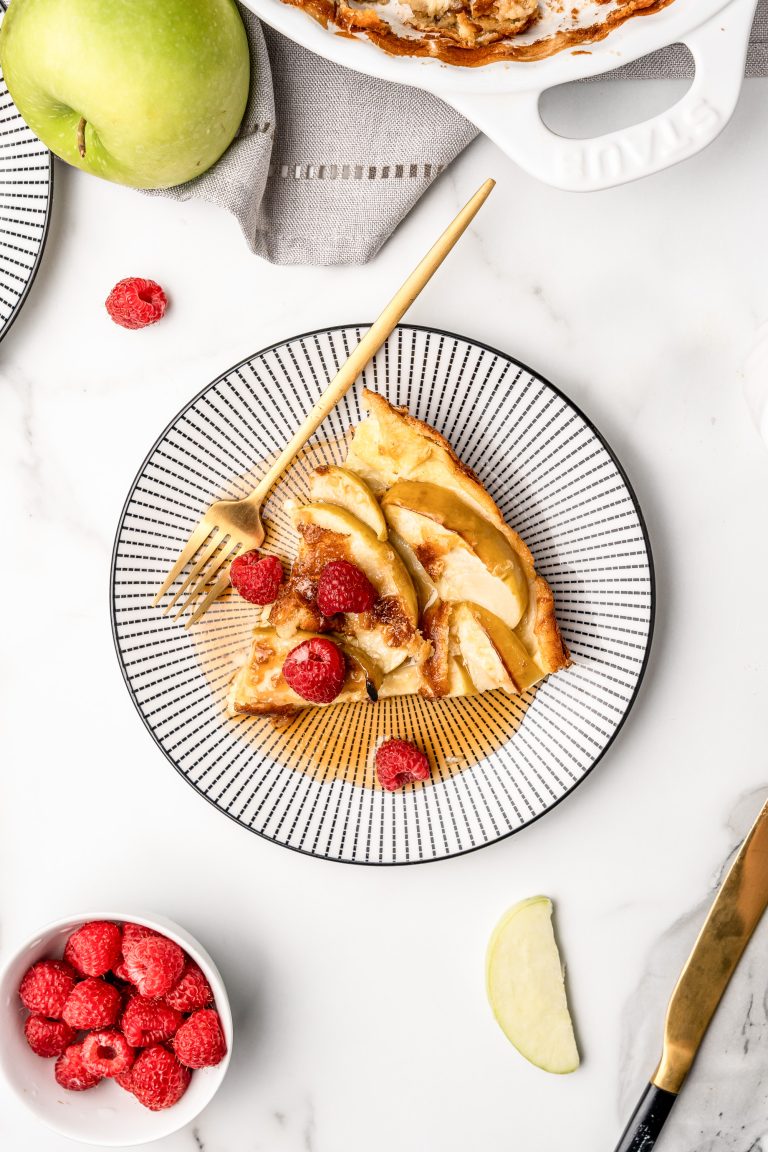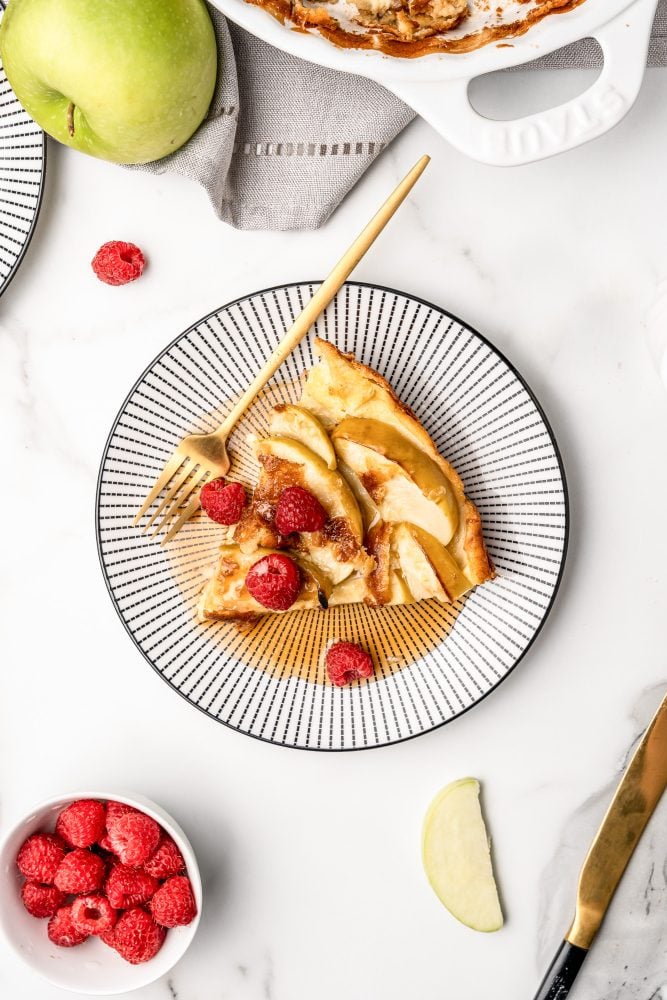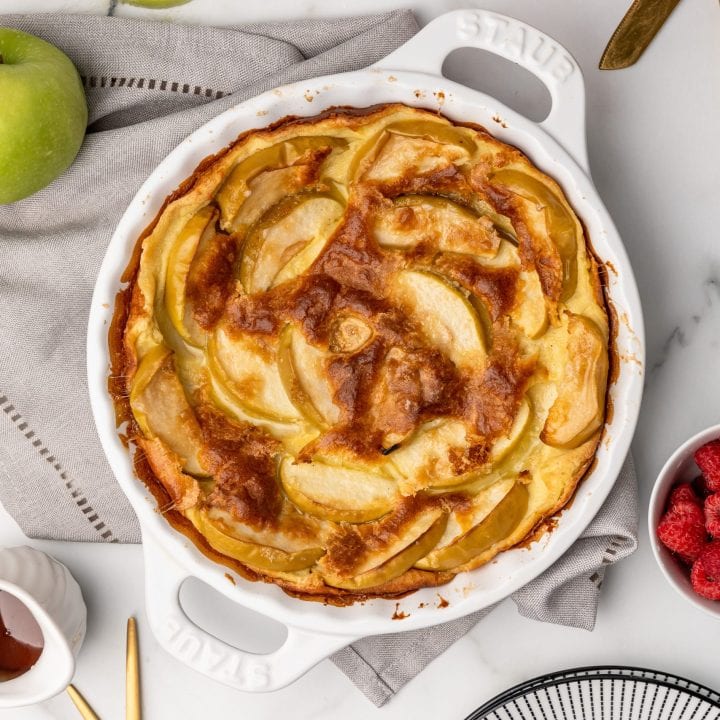 German Apple Pancake
An easy German Apple Pancake recipe with step-by-step photos. It's the perfect skillet breakfast for weekend brunch at home.
Ingredients
6 eggs
1 1/2 Cups milk
1 cup flour
3 tablespoons sugar
1 teaspoon salt
1/4 teaspoon vanilla
1/4 teaspoon cinnamon
1/4 stick butter
3 apples, thinly sliced
3 tablespoons light brown sugar
Instructions
Preheat oven to 375 degrees. While the oven is pre-heating, core and slice the apples.
Mix the eggs, milk, flour, sugar, vanilla, salt, and cinnamon in a blender to make the German apple pancake batter. Pulse the ingredients together until well blended.
In a 12-inch dish (a pie pan or skillet both work great), add butter and place it in the oven until the butter is melted.
Carefully remove the pan from the oven. Adda single layer apple slices to the pan with the melted butter, then pour pancake batter over the apples. Sprinkle the top with brown sugar.
Bake for 45 minutes to 1 hour. Serve immediately with warm maple syrup. Serves 6-8.
Notes
Serve with bacon or a slice of grilled ham and fresh fruit.
Nutrition Information:
Yield:

8
Serving Size:

1 slice
Amount Per Serving:
Calories:

229
Total Fat:

8g
Saturated Fat:

4g
Trans Fat:

0g
Unsaturated Fat:

3g
Cholesterol:

151mg
Sodium:

364mg
Carbohydrates:

33g
Fiber:

2g
Sugar:

18g
Protein:

8g
Nutrition information provided is only an estimate.
Here Are More Popular Breakfast Recipes To Try!
The recipe originally published on Inn The Kitchen, Aug 1, 2009. Updated 2022.