We might do a big fancy brunch on the weekends, but microwave oatmeal is our go-to for a quick breakfast on weekday mornings. It's Pete's favorite breakfast. And since we're working from home, we've perfected a toothsome flavorful bowl of microwaved oats with a variety of fun toppings so it never gets boring.
There are lots of tips for you below to help you make the tastiest microwave oatmeal in under two minutes. We show you how to get the oats/liquid ratio just right, how to make sure it doesn't boil over, and a bunch of ideas for toppings too.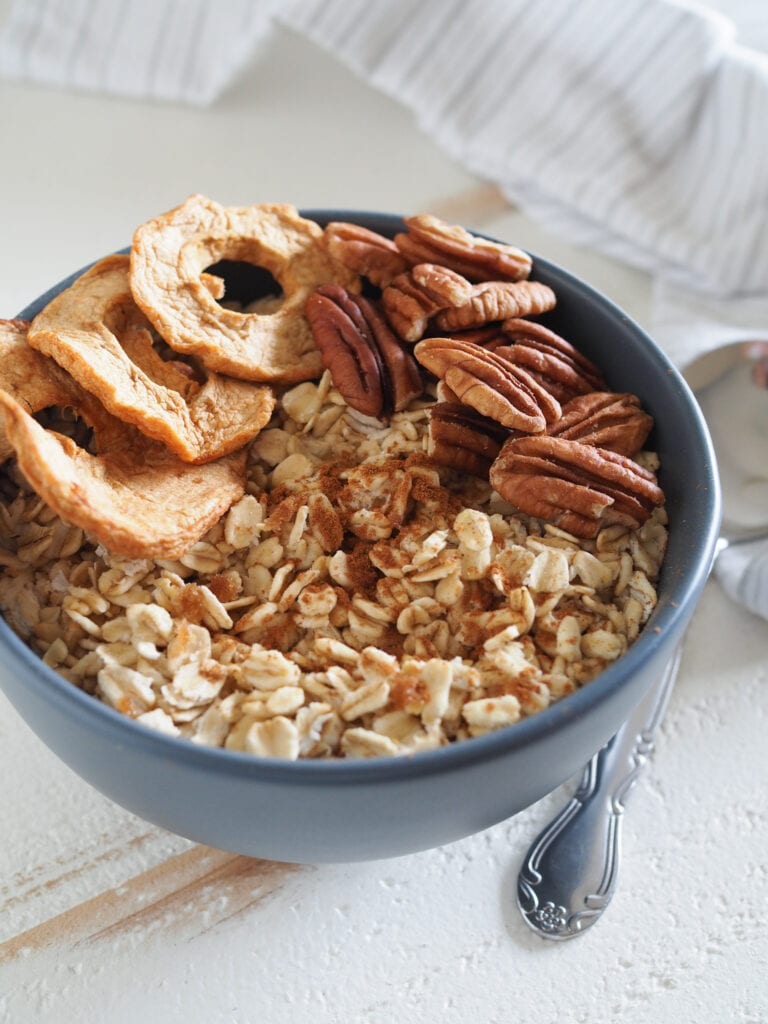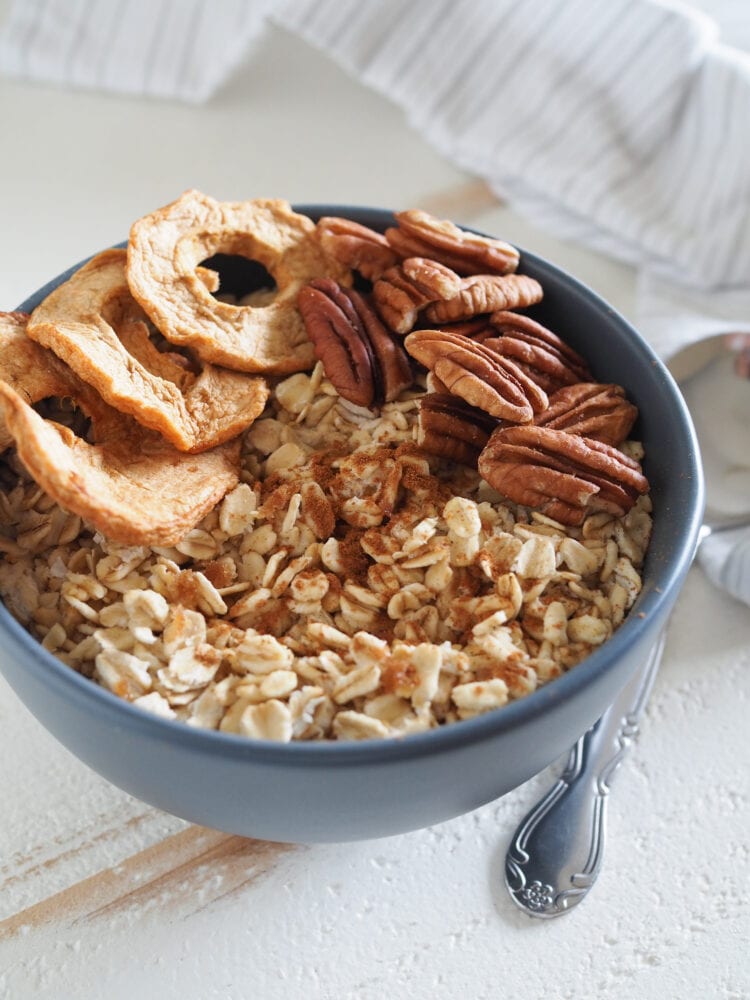 WHAT IS THE RATIO OF OATMEAL TO WATER OR MILK?
The best liquid-to-oats ratio for a perfect microwave oatmeal is 1:1. A serving of oats is typically ½ cup of dry oats, so you would use ½ cup of water or milk. For a full bowl, use a cup of oats and a cup of water. Personally, my favorite sized serving is 3/4 cup of oats and 3/4 cup of water. Using a 1:1 ratio will give you a fluffy, almost toothsome oatmeal that's hearty and delicious!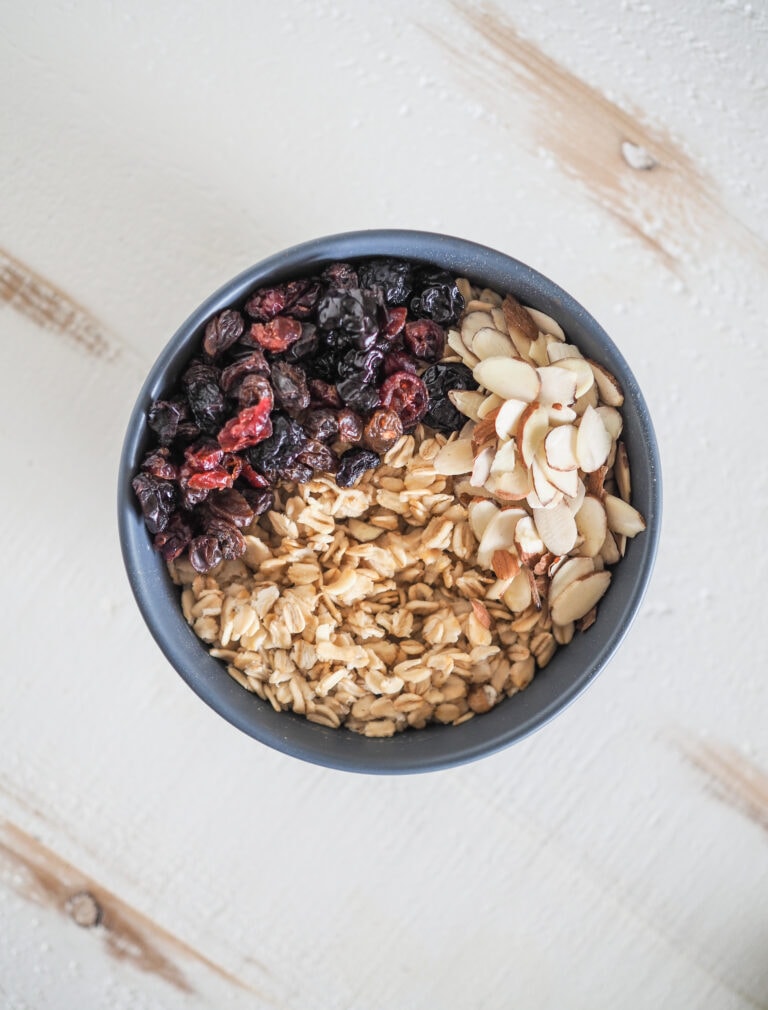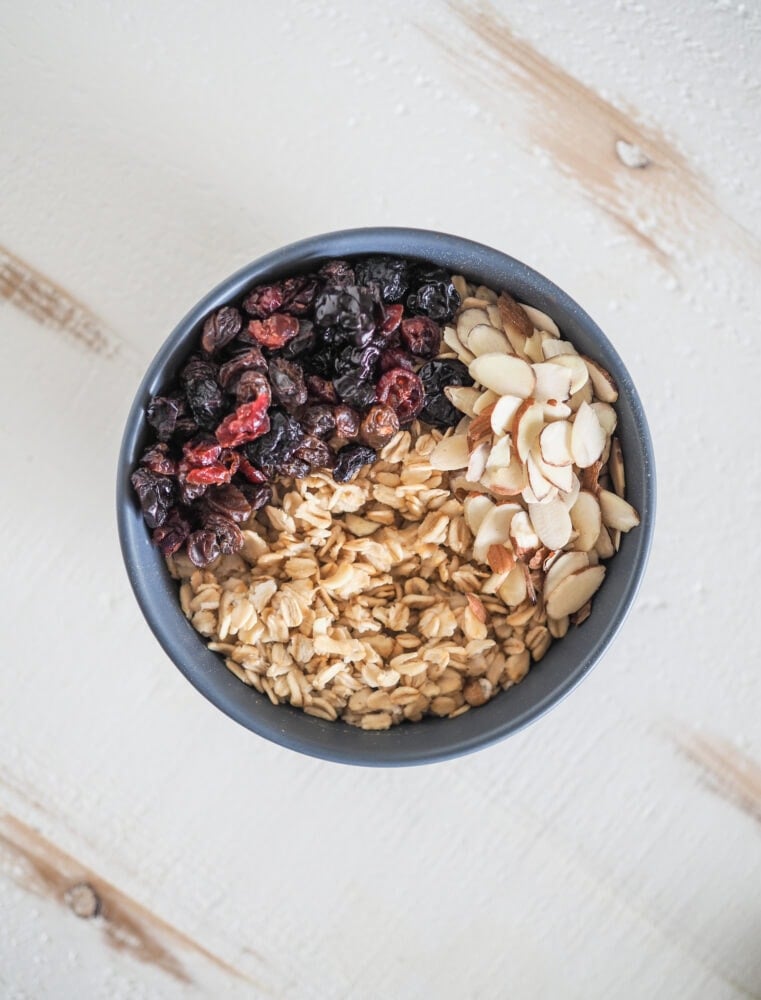 DO YOU USE MILK OR WATER TO MAKE OATS?
Personally, Pete and I both prefer to make our oatmeal with water and flavor it with toppings. But I sometimes add a plant-based milk to make it creamy. I'm lactose intolerant, though. So even though I might love dairy, dairy doesn't always love me back. Truly, it's your own personal preference whether you make oatmeal with water, milk, or plant-based milk.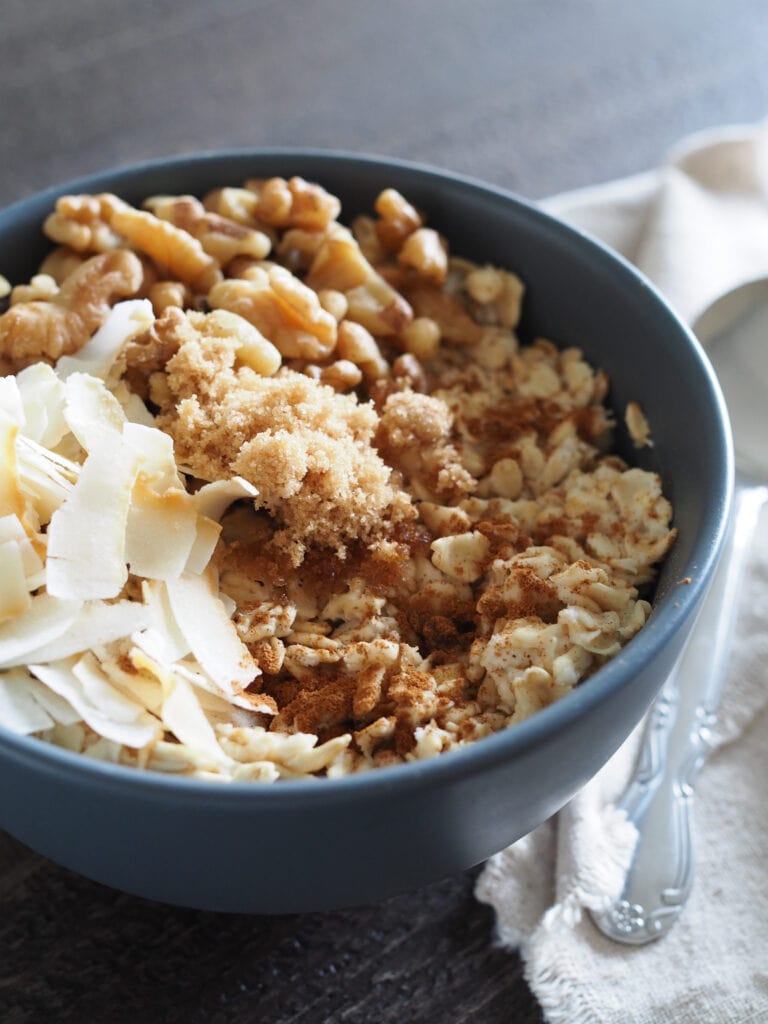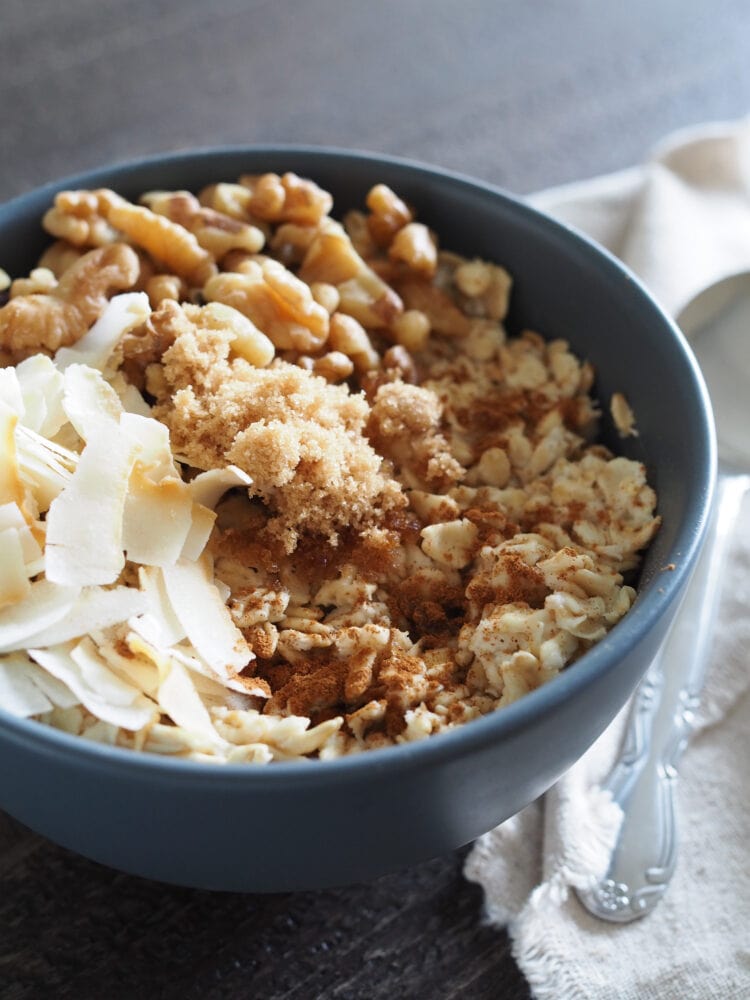 HOW LONG SHOULD I MICROWAVE OATMEAL?
Pour your water or milk into a microwave safe dish. I like to use a glass measuring cup with a handle. Microwave the water for one minute. Pour the water evenly over the oatmeal in the bowl. Then microwave the bowl again for 30 seconds. Add your toppings last, after microwaving. (Otherwise the nuts and fruits will get chewy or mushy.)
HOW DO YOU COOK OATMEAL IN THE MICROWAVE WITHOUT BOILING IT OVER?
If your microwave oatmeal is boiling over, there are two possible scenarios. Either there's too much liquid, or you've microwaved it for too long. Like I mentioned above, a 1:1 ratio of dry oats to liquid is best. Also make sure your bowl is no more than 3/4 full, so it has room to fluff up. If you'd like a more soupy oatmeal, add a little more liquid to it after it's cooking. And never microwave oatmeal for more than a minute at a time.
Also, be mindful of the wattage of your microwave. The higher the watts, the more power, and the less cooking time you'll need.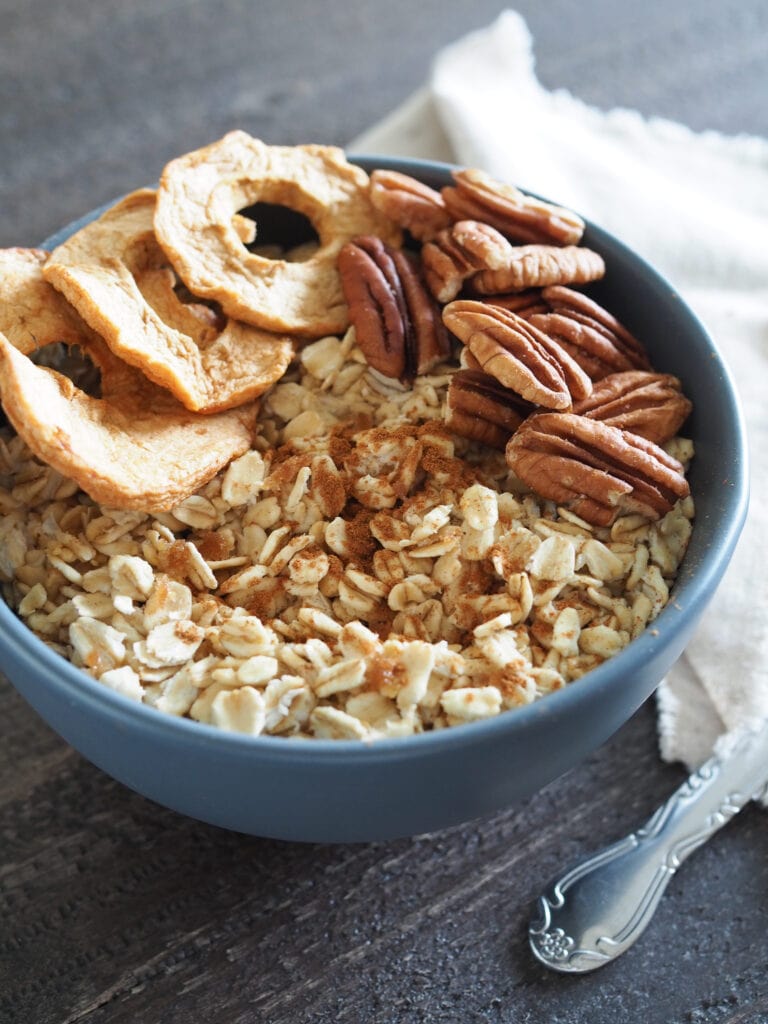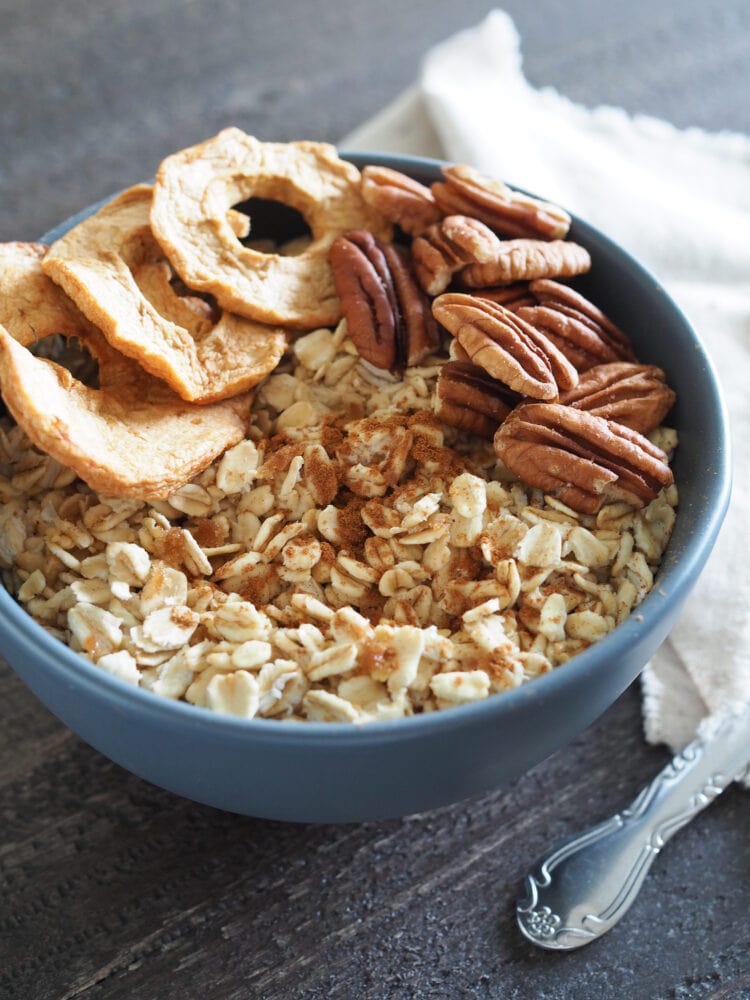 QUICK-COOKING OATS vs OLD FASHIONED OATS
Old Fashioned oats are best for making microwave oatmeal as the oats are whole and produce a great texture and flavor. Quick-cooking oats tend to be mushy and quite honestly I never use them.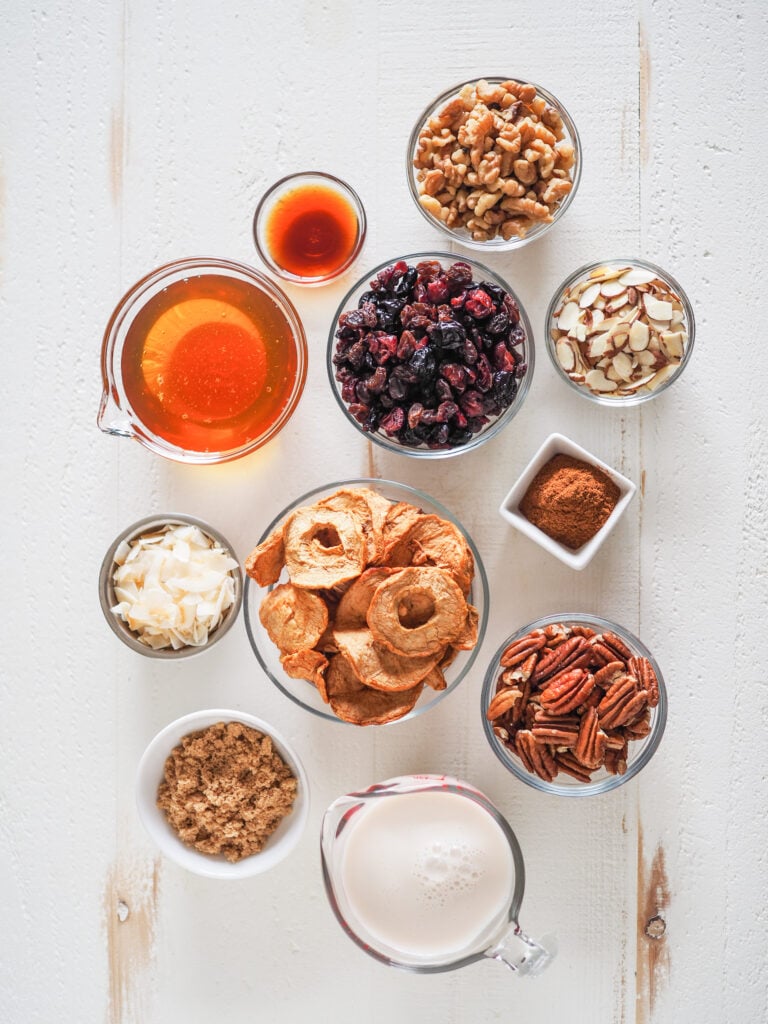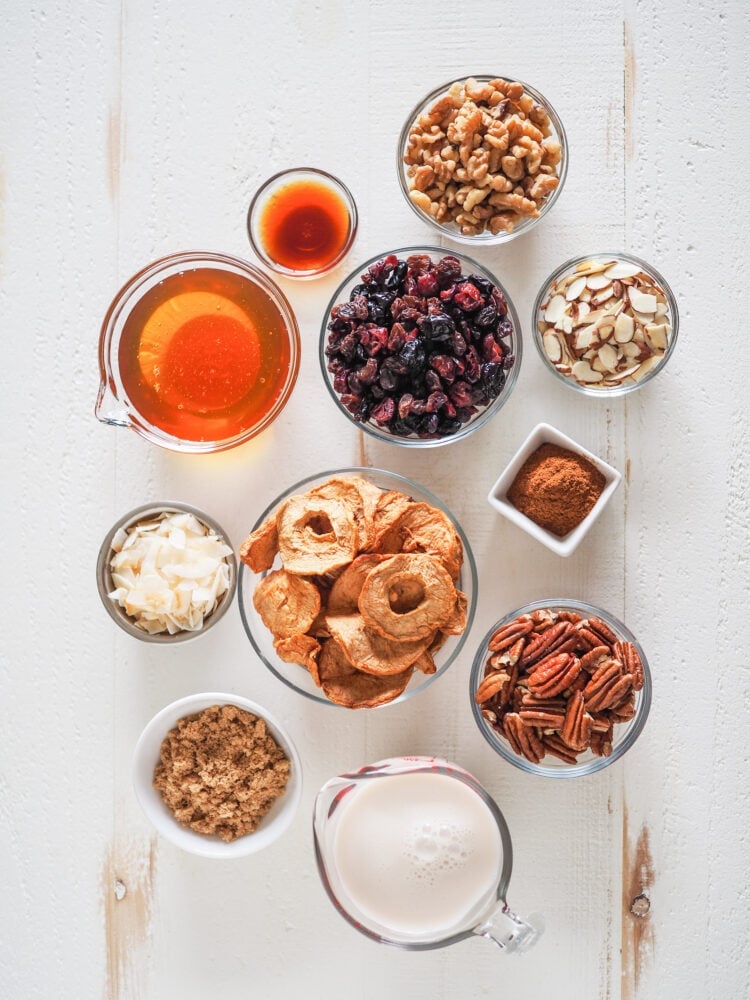 WHAT ARE THE BEST TOPPINGS FOR MICROWAVE OATMEAL?
There's such a great variety of toppings that are delicious with microwave oatmeal that your morning bowl of oats should never get boring. If you have family staying with you, it's fun to create an oatmeal bar too so everyone can pick their own toppings! From fresh fruit, to nuts, dried fruits, and spices, here's a list of oatmeal topping ideas for you along with the amount you'd add to a bowl of oatmeal.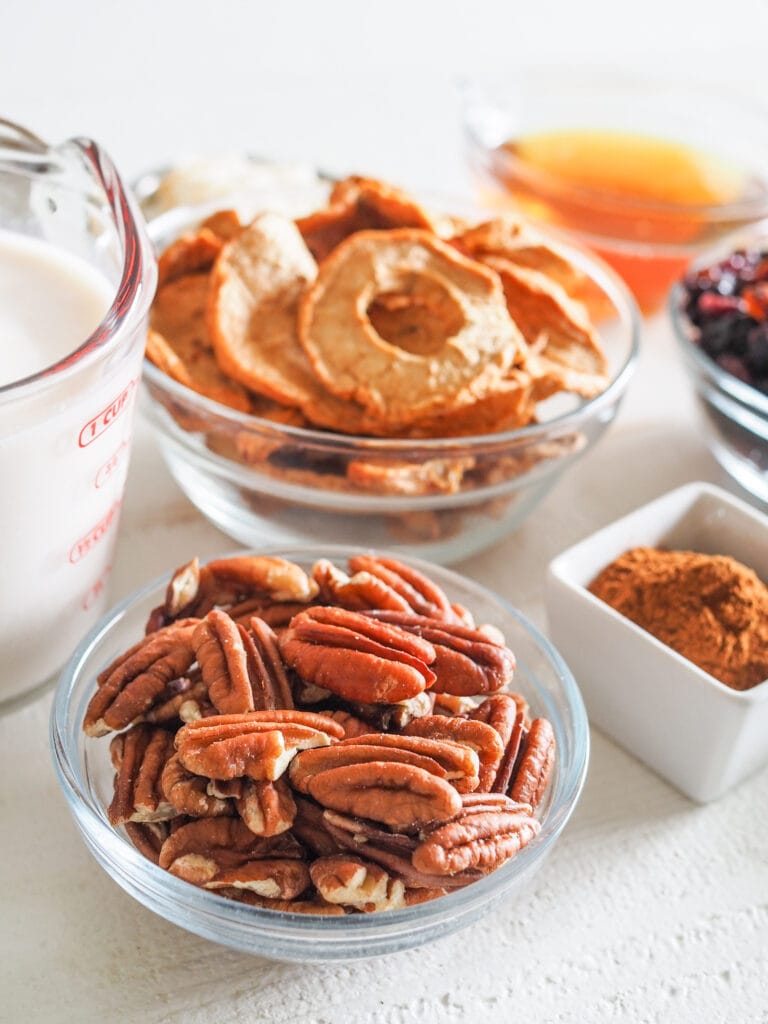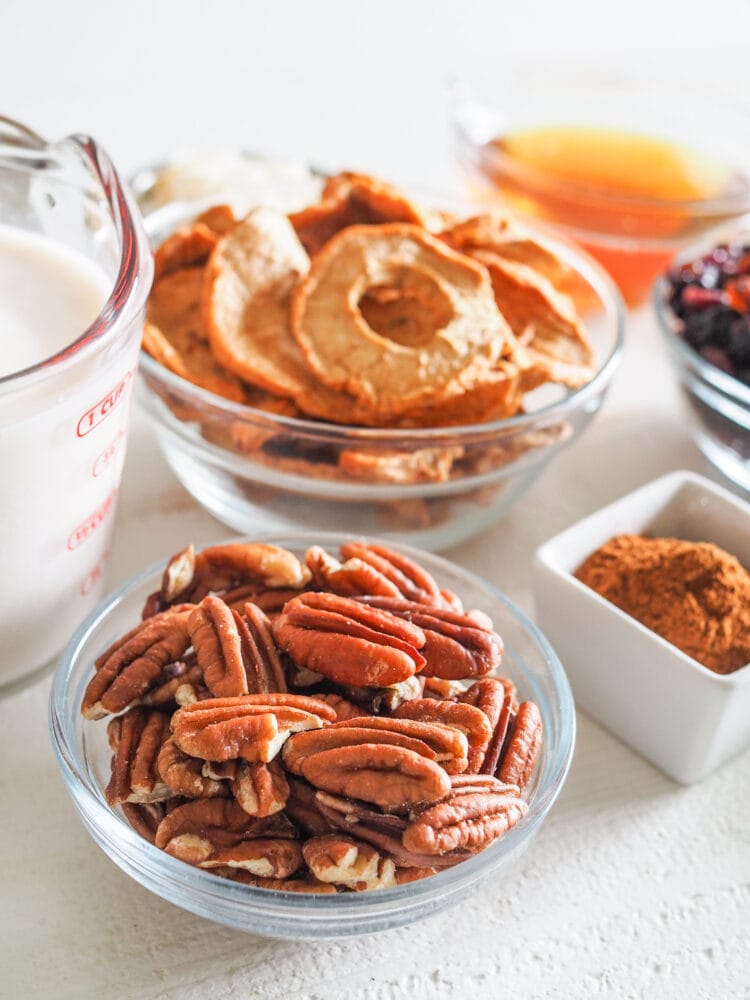 NUTS (2 TBSP)
almond slices
pecans
walnuts
coconut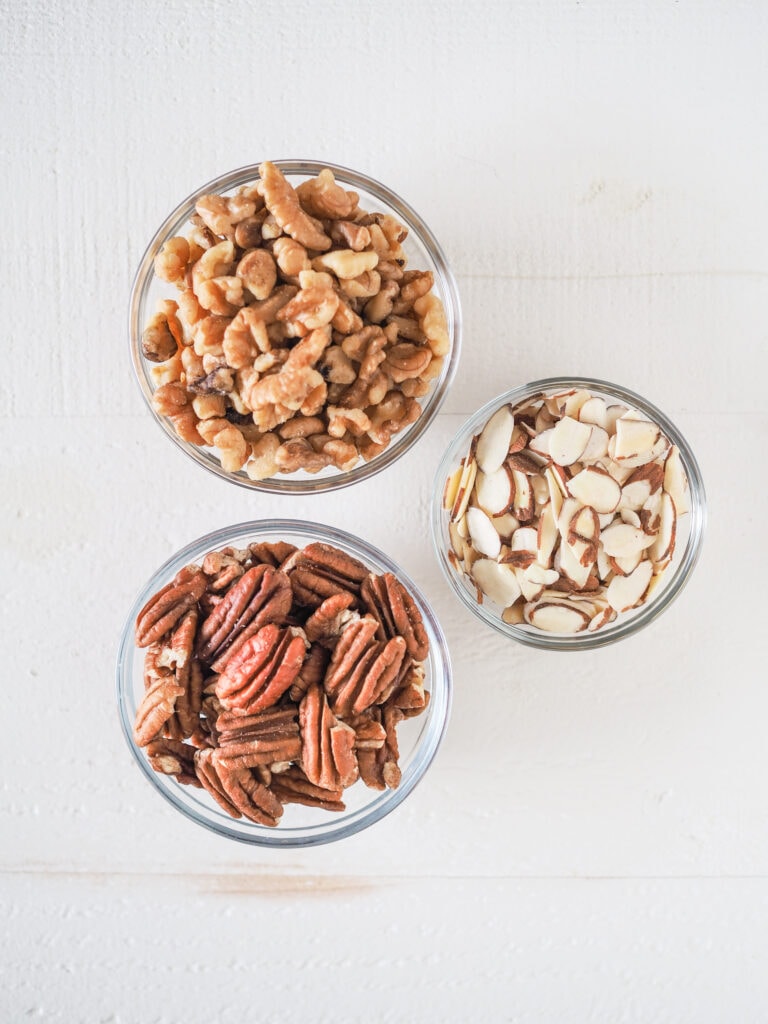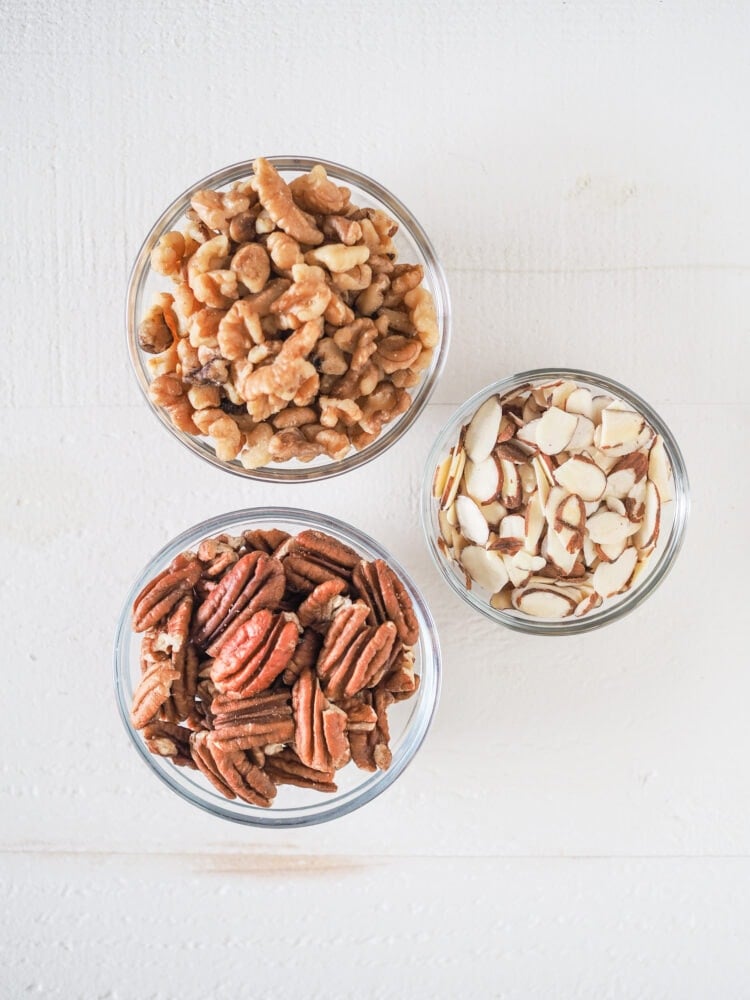 FRUIT (¼ Cup)
banana slices
fresh blueberries
fresh strawberries
fresh apple slices
dried cherries
dried blueberries
dried cranberries
dried apple rings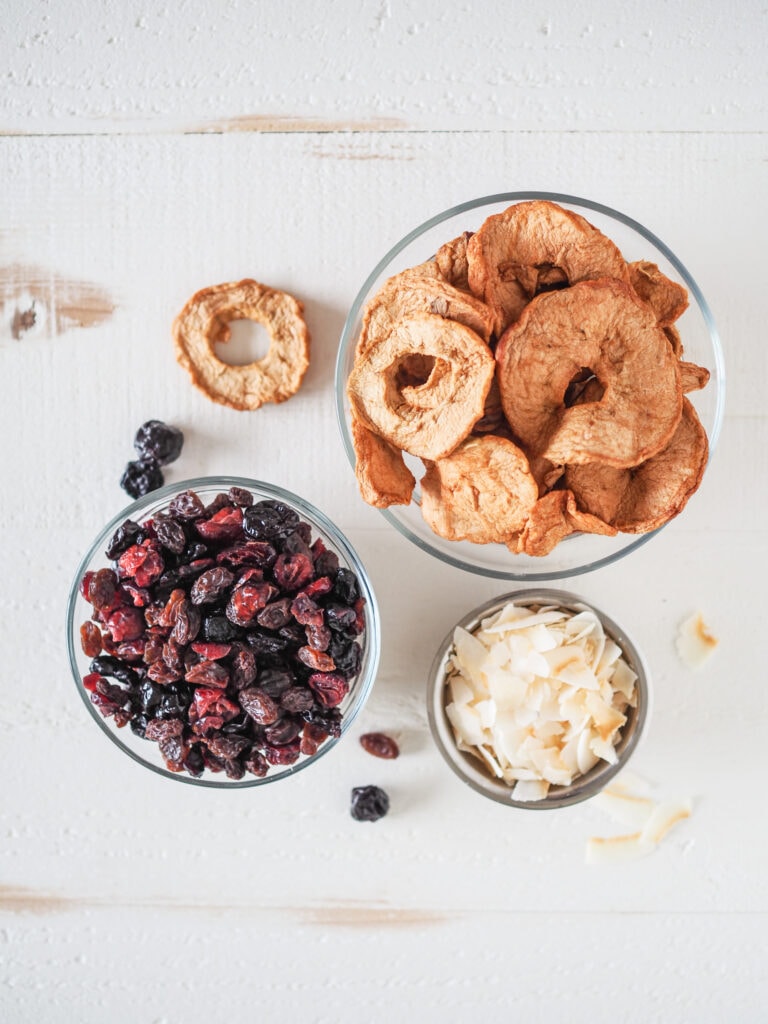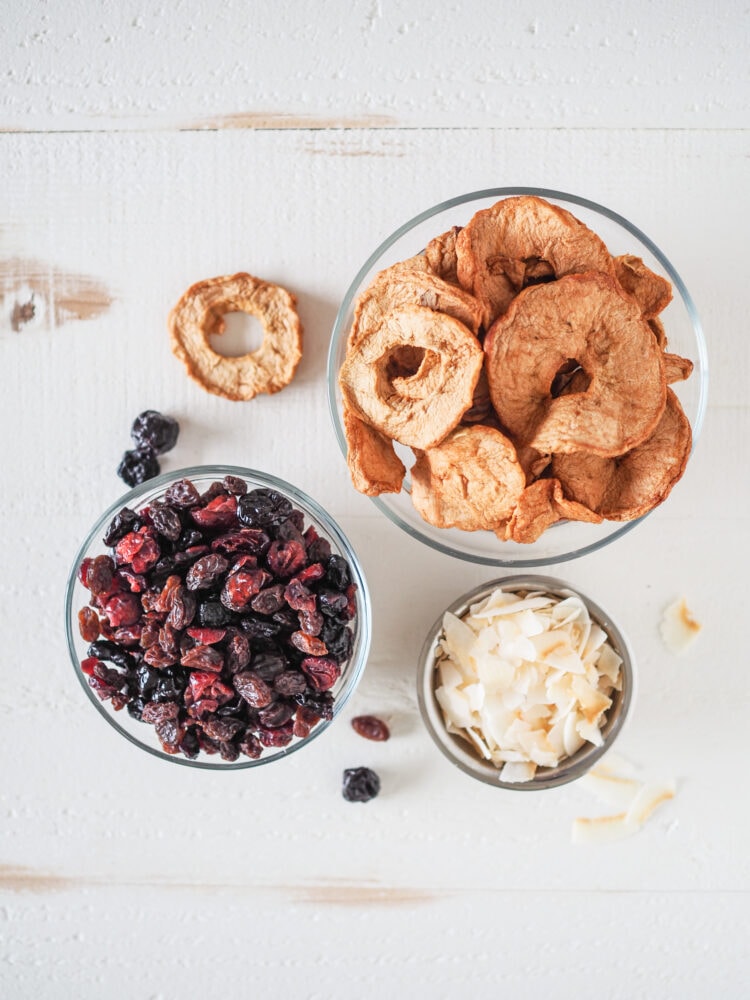 SWEETENERS (1 tsp)
honey
maple syrup
brown sugar
agave
stevia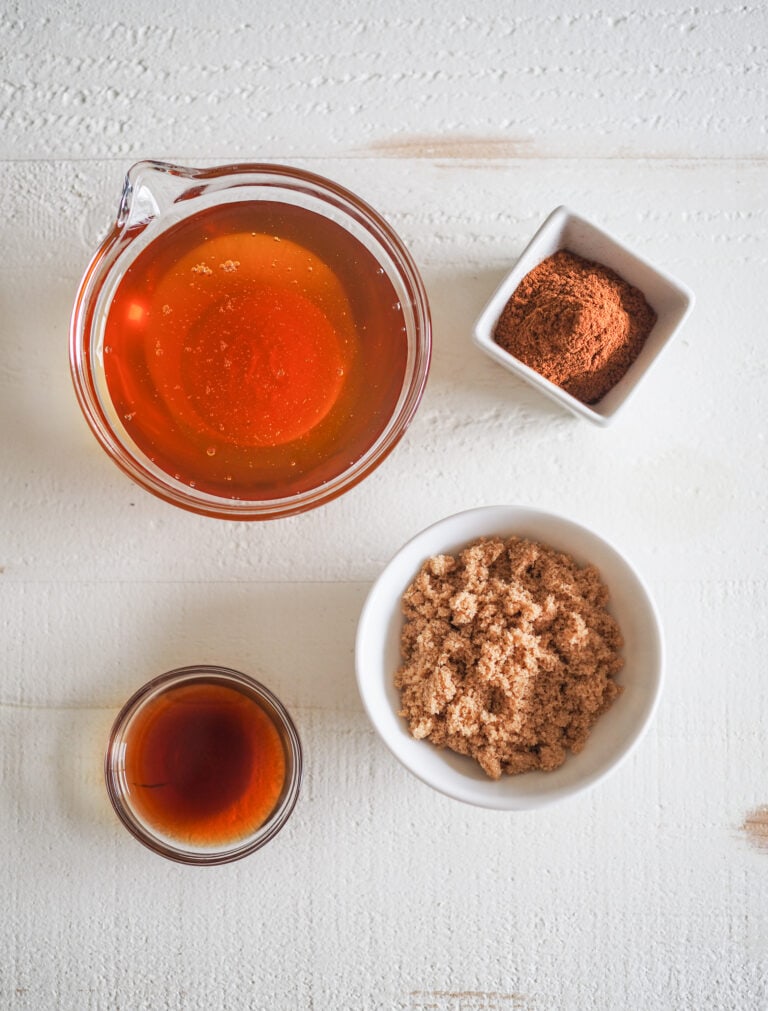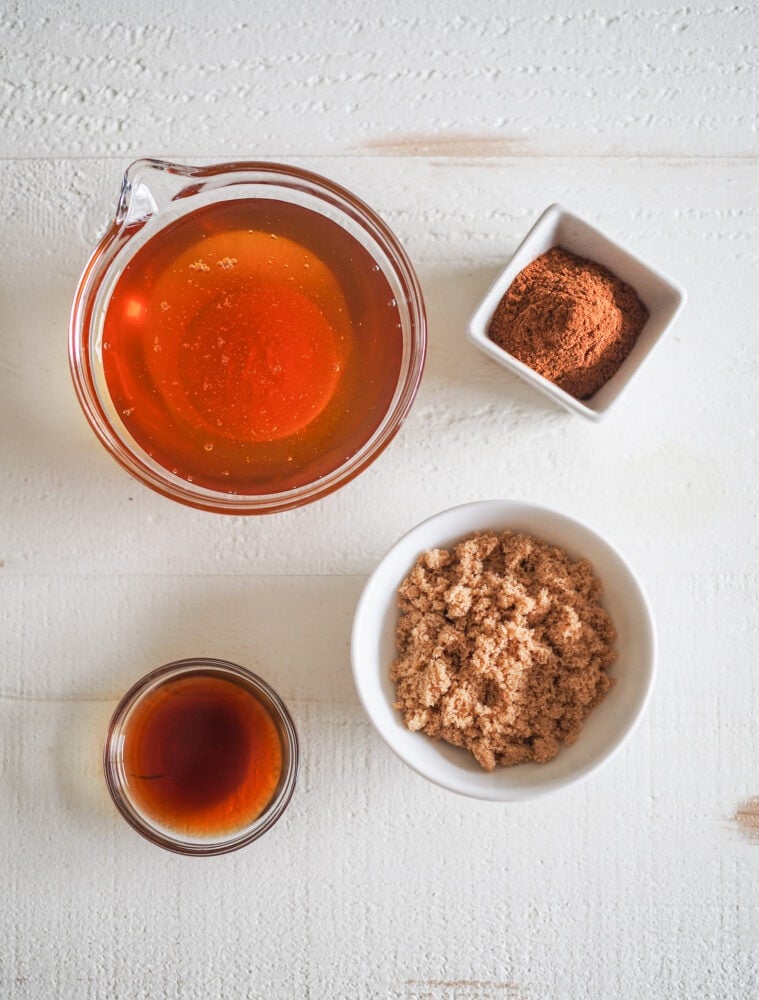 MILK (½ Cup to 1 Cup)
Regular
Almond
Coconut
Cashew
Oat
Soy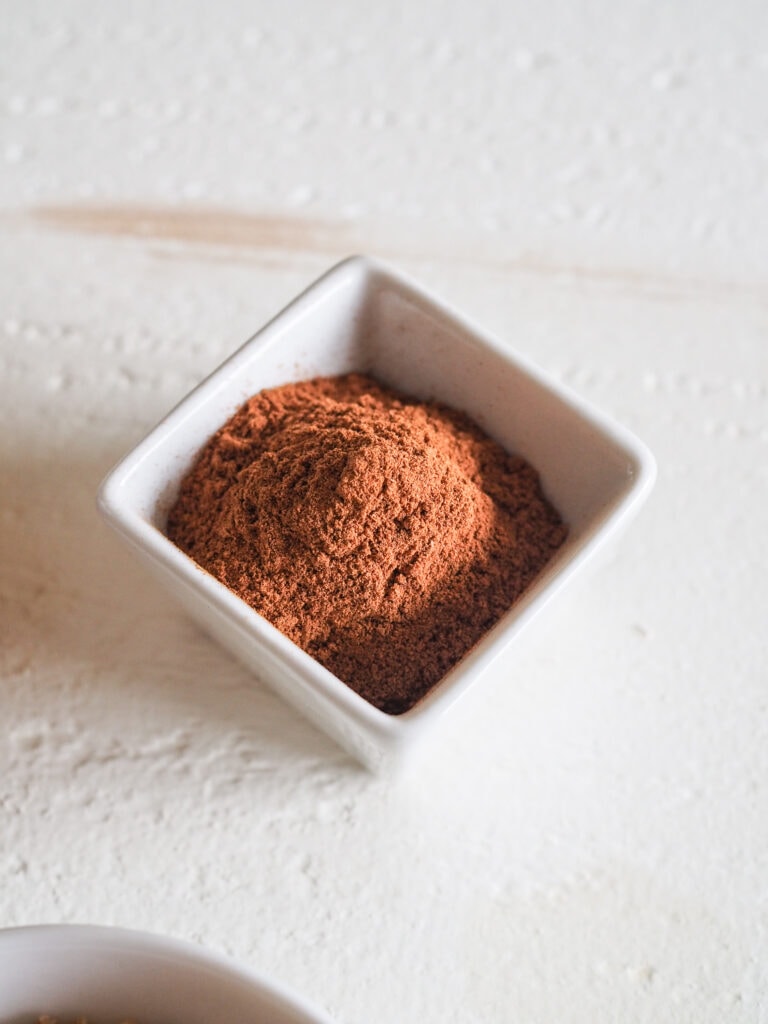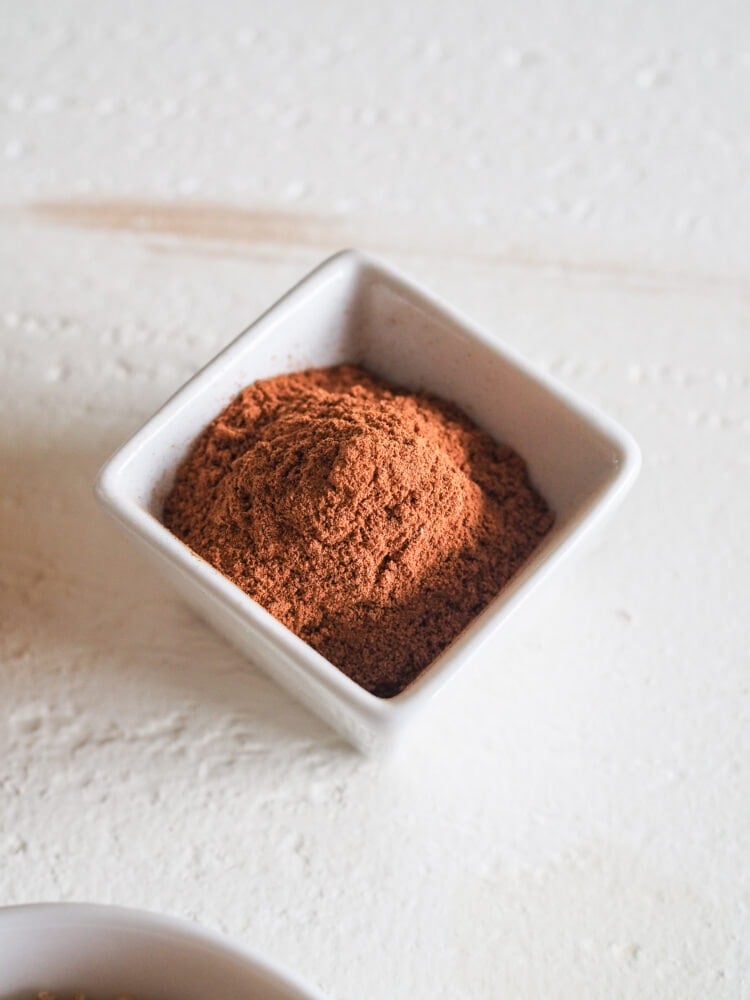 SPICES (1 tsp)
cinnamon
pumpkin pie spice
vanilla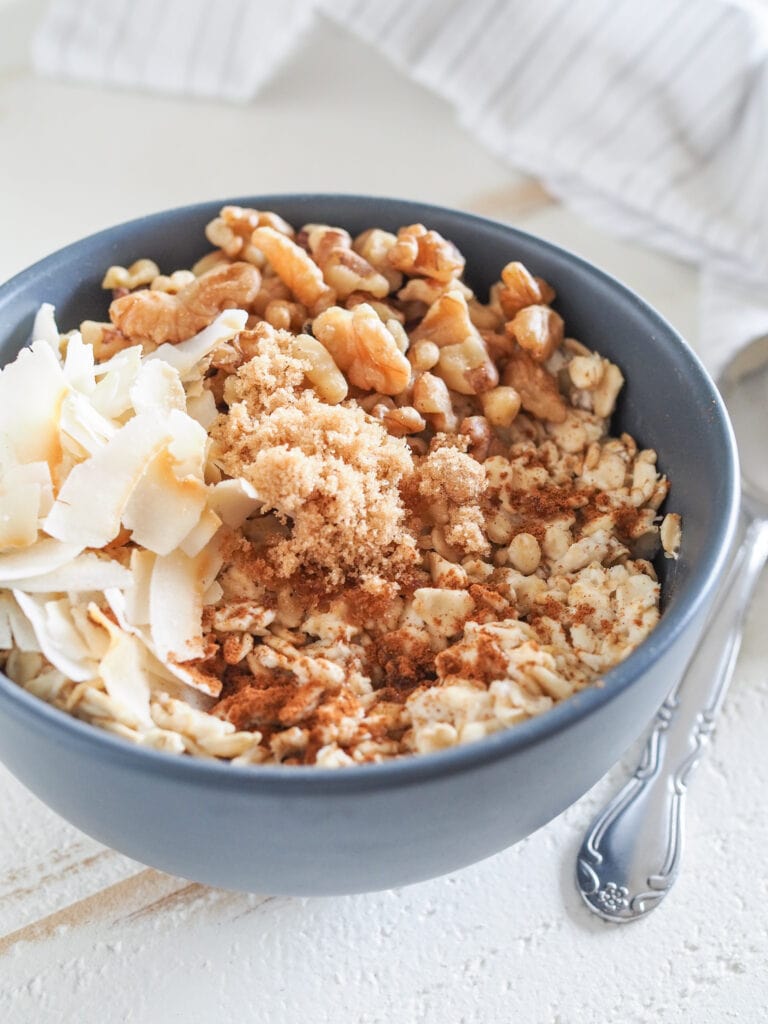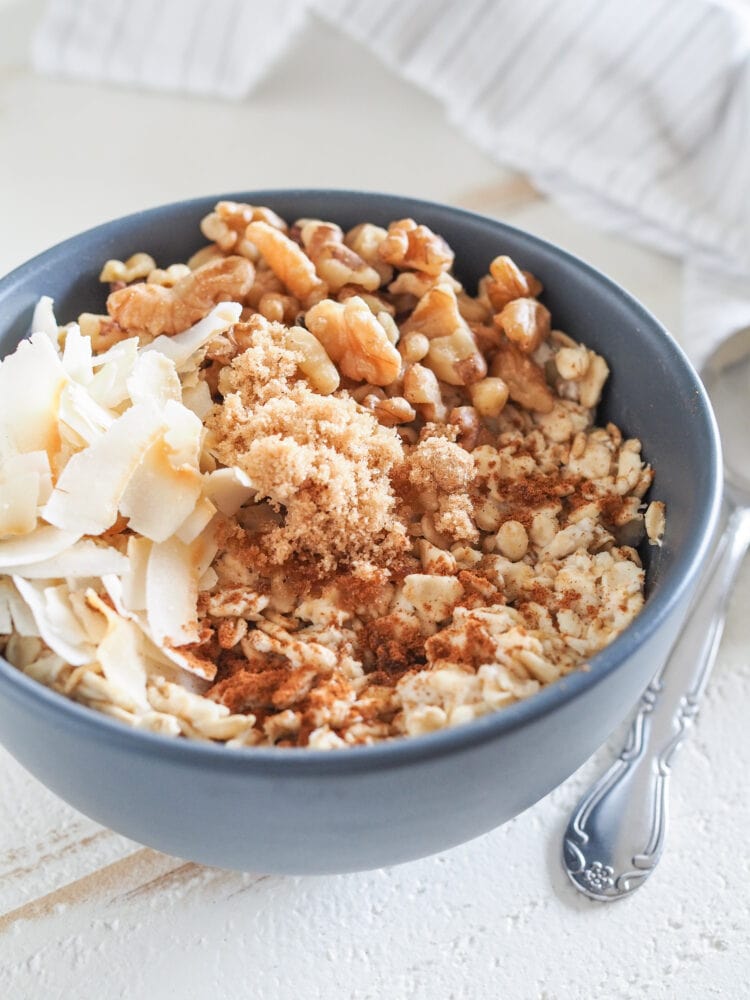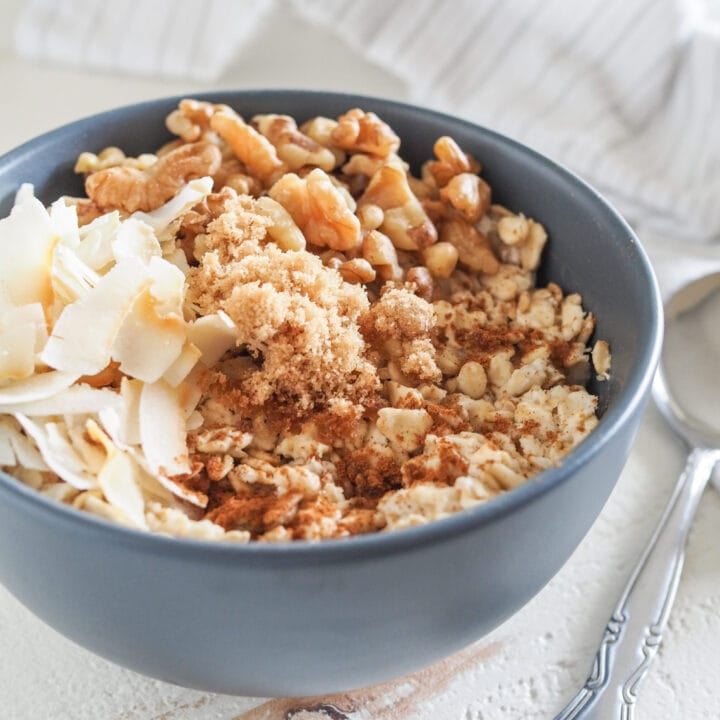 The BEST 90 Second Microwave Oatmeal
Ingredients
3/4 cup old fashioned oats
3/4 cup water or milk
2 Tbsp nuts (see notes for list of ideas)
1/4 cup fruit (see notes for list of ideas)
1 tsp sweetener (see notes)
Instructions
Pour water or milk into a micrwave safe measuring cup and microwave for 1 minute.
Add oats to serving bowl and pour microwaved water over oats and stir.
Microwave bowl of oats again for an additional 30 seconds.
Top with your prefered toppings of nuts, fruit, spices, and sweetener. Enjoy!
Notes
NUTS (2 TBSP)
almond slices
pecans
walnuts
coconut
FRUIT (¼ Cup)
banana slices
fresh blueberries
fresh strawberries
fresh apple slices
dried cherries
dried blueberries
dried cranberries
dried apple rings

SWEETENERS (1 tsp)
honey
maple syrup
brown sugar
agave
stevia

MILK (½ Cup to 1 Cup)
Regular Milk
Almond
Coconut
Cashew
Oat
Soy

SPICES (1 tsp)
cinnamon
pumpkin pie spice
vanilla
MORE OATMEAL RECIPES YOU'LL LOVE