Universal Orlando Resort's new theme park, Volcano Bay, is the ultimate water theme park! I had the opportunity to visit as part of Universal Orlando's Blog Squad, and there are so many things about the park that truly blew me away. I've got the full scoop here including tips for planning your visit, what to pack, and how to make the most of your stay.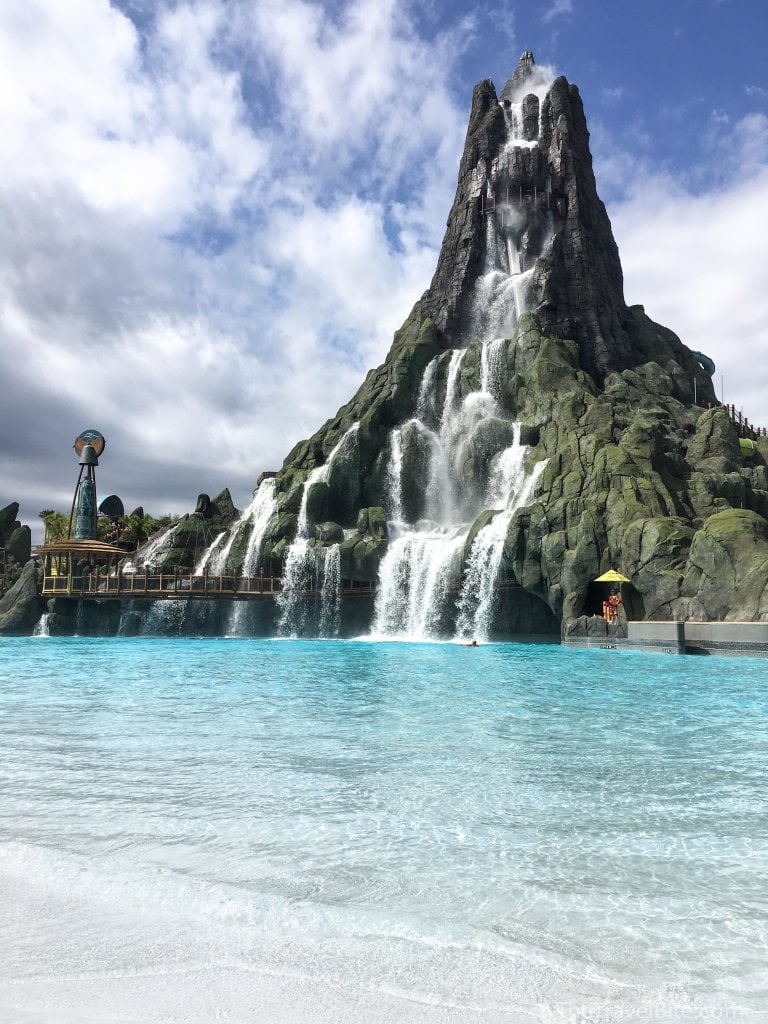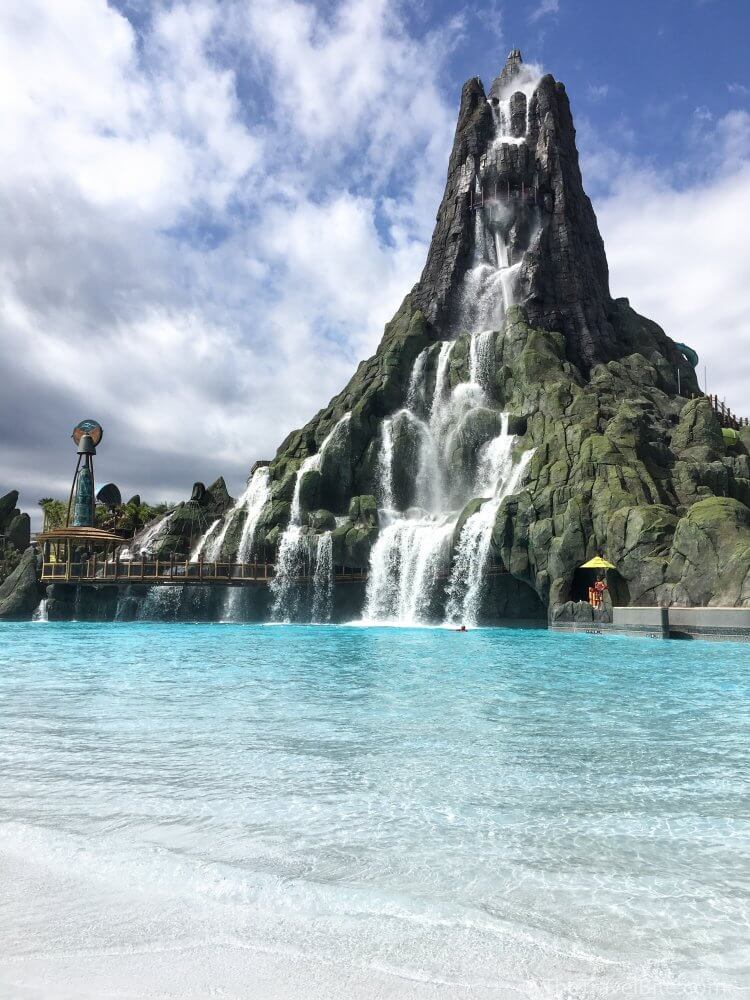 Volcano Bay – Here's The Scoop!

As an Orlando resident, I've been anticipating the opening of this new water theme park for the past year while curiously watching the construction of a giant volcano in my hometown. Now that I've had a chance to visit, I can honestly say it truly feels like a whole different world, as if walking through the gates of Volcano Bay instantly transport you to a tropical Pacific island. There's even a whole new language you'll be greeted with the phrase, Kia'Ora, which means "welcome" in the native tongue of the fictional Waturi islanders of Volcano Bay. This isn't your typical water park; it's more resort-like with the kind of thoughtful details that make it a completely immersive experience.
Read This: 7 Time-Saving Reasons To Stay On Site At Universal Orlando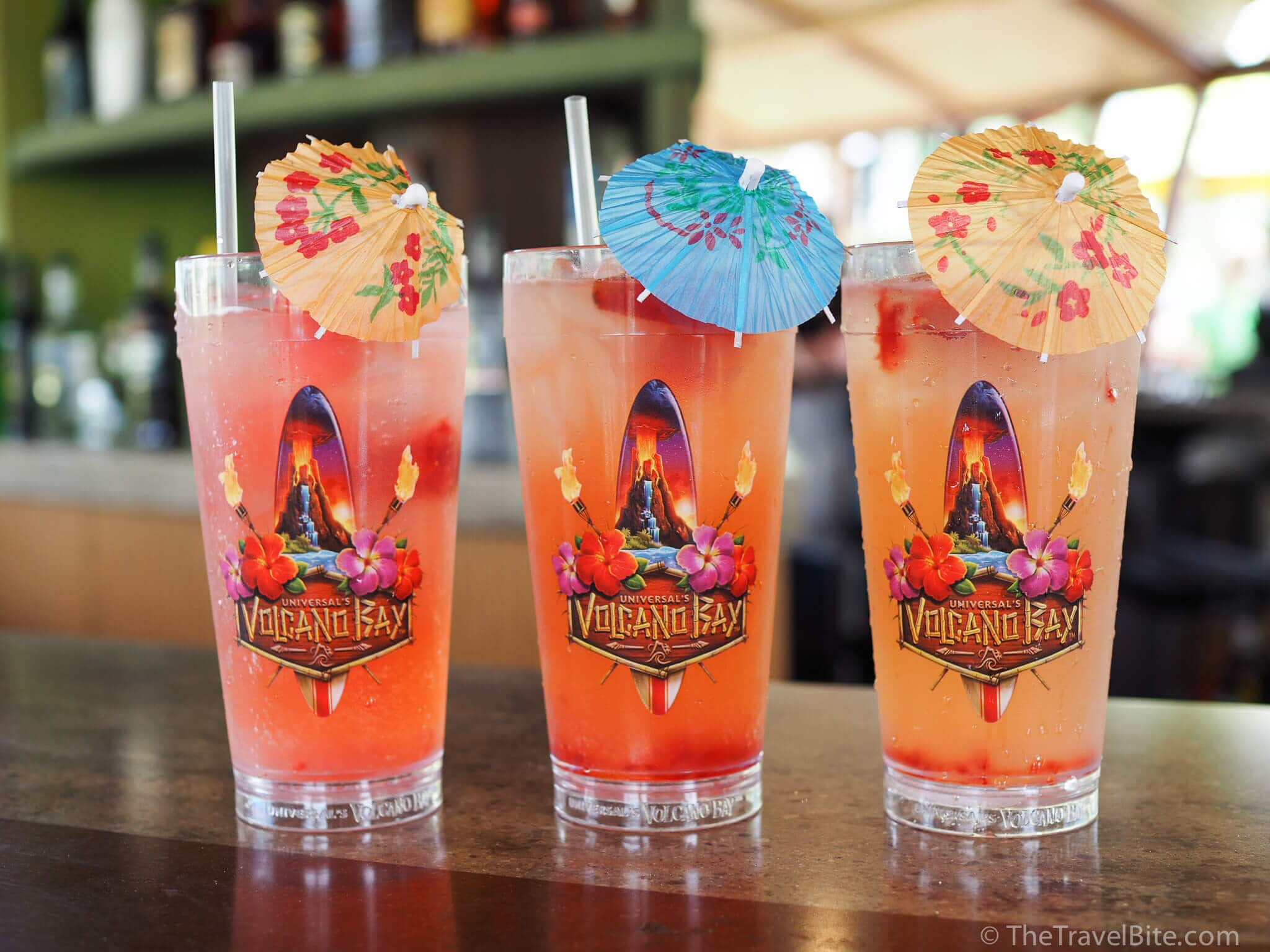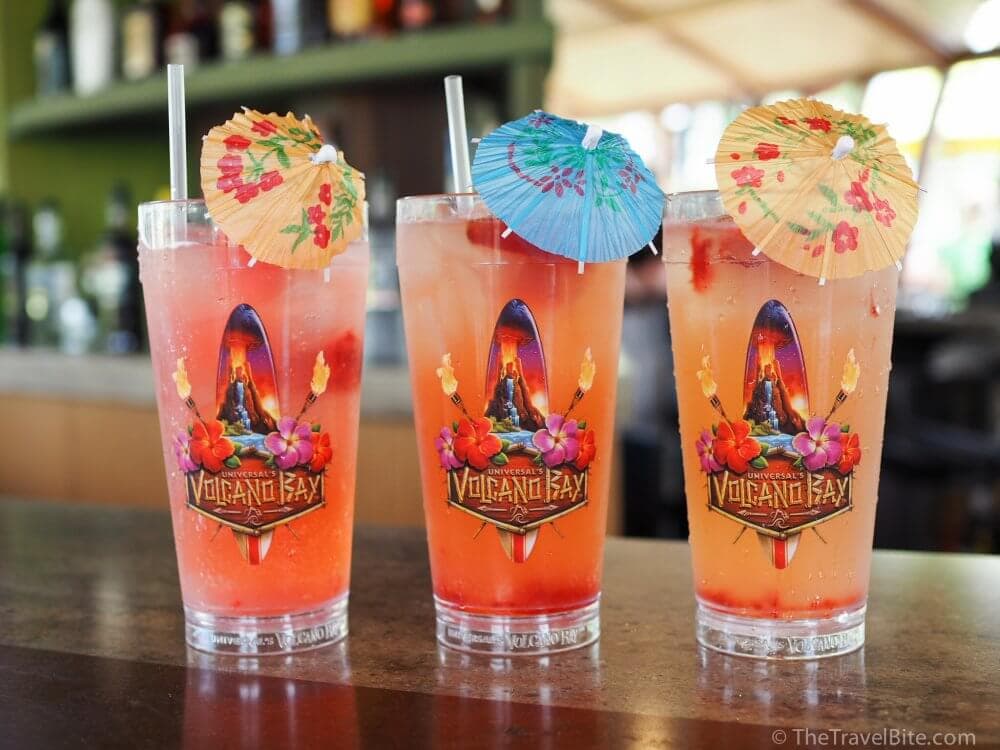 Planning Your Visit
1 – Register Your TapuTapu
TapuTapu is a waterproof wearable you receive as you enter the park and it makes your visit more convenient by eliminating the need to carry a wallet (no need to get your credit cards wet, and no one wants a soggy dollar). Once connected to your account, you can use TapuTapu to pay for items in the park, hold your place in a Virtual Line for a ride, and unlock fun extra like water cannons and taking photos at scenic spots throughout the park. Plus, it all links up to the Universal Orlando Resort phone app too. Before you go to the park, take a look at how to set up your TapTu Pay so you're set to go once you arrive.
2 – Arriving At The Park
I recommend arriving early to secure a prime spot at Waturi Beach facing the volcano (or even better, reserve a cabana! More on that below). If you're a Florida resident or staying off site, parking is easy to find as it's available at the same garage that you'd use for Universal Orlando's other parks. Volcano Bay has a special section on the first floor of the garage with shuttles that will take you to the front gate.
3 – What To Pack (And What To Leave At Home)
Bring the kind of daypack you'd take to the beach with essentials like sunscreen, a hat, and sunglasses. A hand fan is always nice too. Beach towels are a matter of preference. If you're flying in to visit Orlando, they're a bit bulky to pack. Buy don't worry about bringing towels as Volcano Bay has them available to rent if you need one.  For locals or visitors staying on-site, bringing your own towel will save you a few bucks.
Read This: Ultimate Packing Guide And Tips
4 – Where To Stash Your Stuff
Lockers are available to rent with either cash or credit card and also work with the TapuTapu wristband. There's also showers and locker rooms if you need to change. Cabanas are available too, and they're so affordable! Since the cabana fees start at only $160 per day, I'd recommend reserving a cabana in advance. They're the perfect resort-like home base to luxuriate in during your visit to Volcano Bay as each cabana includes cushy lounge chairs, a small refrigerator stocked with treats, towels, and a concierge service so you can have food and drinks delivered directly to the cabana!
5 – Virtual Queue
Virtual Queue is something new! With your TapuTapu, you can "tap in" at the start of a ride so your TapuTapu will virtually hold your place in line for you (one ride at a time) while you do other things like lounge on the beach or in the lazy river. Of course, there's no line at all for Kopiko Wai Winding River, TeAwa Fearless River, Runamukka Reef, or Waturi Beach facing the volcano.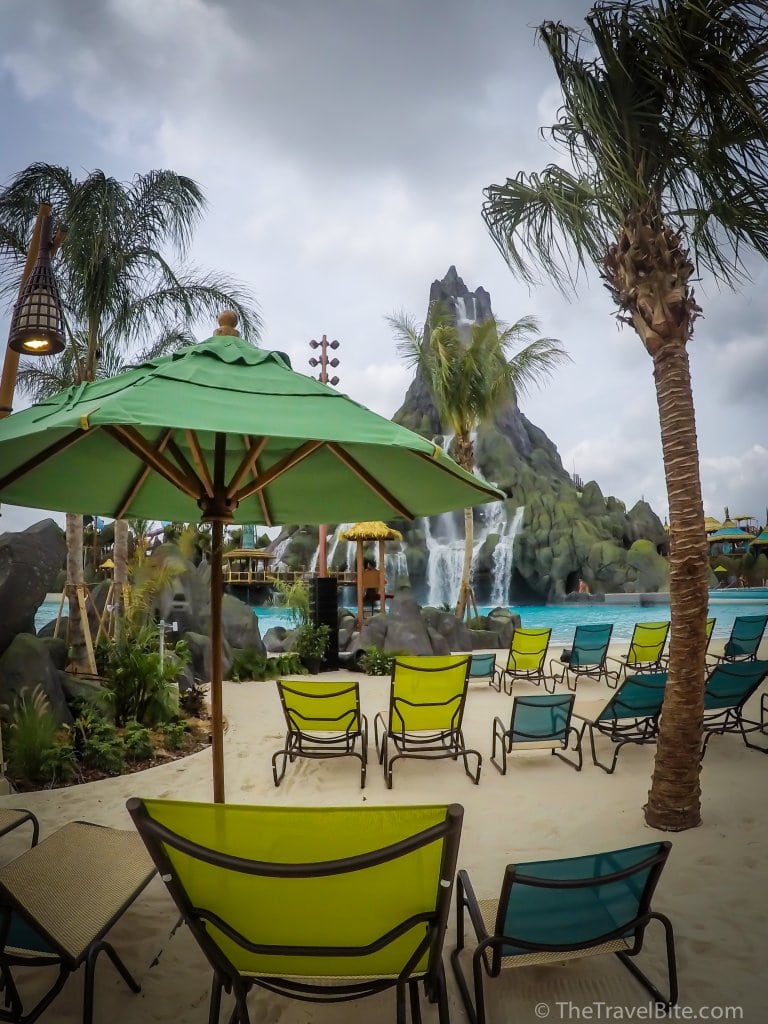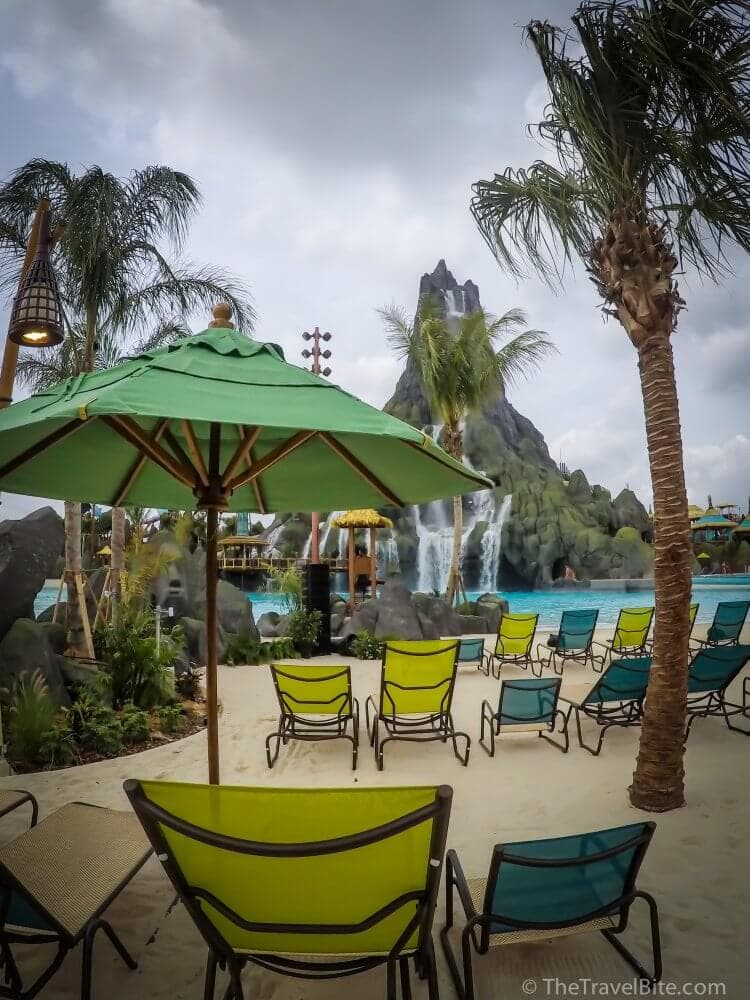 6 – In Case Of Rain
Florida's known for having regular afternoon storms, especially in the summer, but thankfully they don't last too long. A rain shower is a great time to grab a bite to eat, sip a tasty beverage, or do some shopping. After the storm passes, take advantage of being first in line at the rides! But if you want a little extra tip, pack some dry clothes to stash in your locker to change into, and then walk over to Cabana Bay for some indoor fun at Galaxy Bowl.
What To Ride
The water rides at Volcano Bay range from relaxed and chill, to heart-pumping. (This is created by the family of theme parks that brings us Halloween Horror Nights, after all). The Ko'Kiri Body Plunge from the top of the volcano is personally not my cuppa tea, but it is perfect for you adventurous types. There's a few rides like no other I've seen, like the Krakatau Aqua Coaster which is so unique and fun I giggled the whole time. One nice thing to note … NO MORE CARRYING RAFTS UP STAIRS! YAY! Universal Studios designed the rides at Volcano Bay with a nifty little raft escalator so you don't have to carry them anymore. Take a peak at the rides on Volcano Bay's Map to help plan your day!
Bonus Tip: Since everyone seems to start at the front of the park and work their way around counterclockwise (I think grocery stores have trained us to do this), I recommend starting at the back of the park, then work your way around clockwise to get ahead of the crowds.
What To Eat
Volcano Bay has a lot of fun island-themed foods and some comforting favorites too. Don't be discouraged if the lines look long at lunchtime as I found the queues move fast and directing guests to seating in tropical dining alcoves is pretty well organized. Here's a list of our favorite eats at Volcano Bay:
Mango BBQ Pulled Pork Sandwich and Plantains at Kohola Reef Restaurant
Carne Asada and Chicken Mole Tacos at The Feasting Frog
Poke Bowl and Plantain Chips at The Feasting Frog
Volcano Bay's Signature Berry Breeze Dippin Dots (a blend of berry and lime)
Rainbow Waturi Fusion Ice Cream at Waturi Marketplace (It's a blend of Banana, Blue Raspberry, Orange, and Strawberry!)
Where To Stay
Staying on-site at one of Universal Orlando Resort's hotels will ease you into a great vacation vibe and definitely save you time by getting you to the park first thing in the morning. The resorts closest to Volcano bay are Sapphire Falls and Cabana Bay. Also good to note, some of Cabana Bay's new tower suites offer rooms with a view of Krakatau Volcano! It looks really majestic all lit up at night. Just ask about it when you book!
Looking for more tips to research your trip to Universal Orlando? Check out what my friend Angie has to say about her tips for visiting Universal Orlando.
Disclosure:  Our trip to Universal Orlando Resort was sponsored as a part of our participation with the Universal Blog Squad.  However, all thoughts, opinions, and photos are entirely our own!
Want to save these tips for later? Pin it! 🙂