Despite being a small island nation, there is a lot to see in Malta. There's azure blue grottoes, the island of Gozo, and stunning sailing opportunities. Malta has foods you've likely never before tried and fabulous wines unique to the island. There's also historic landmarks older than Stone Henge and glorious palaces. It's definitely a week-long destination as opposed to a weekend getaway, but if you only have a limited time, it can be overwhelming to know where to begin.
Let me give you a tip: start by exploring the capital city of Valletta and the cities across the grand harbor to get a feel for Maltese culture, taste a bit of the food, and learn more about the history. Then you'll be better prepared to venture out and explore.
A Day In Malta, Exploring The "Three Cities"
Now, the three cities across the harbor from Valletta are Vittoriosa, Senglea, and Cospicua. They're full of treasured sights and stories, starting with the Great Siege of 1565 as well as more recently being a location used in the filming of the popular HBO show, Game of Thrones.
Because of the thick fortified stone walls and labyrinth-like city streets, I recommend going with a guide, such as the Vittoriosa and Senglea Tour on Viator. I took this trip while staying in Malta, and it was well worth my time. The cost of a taxi alone would have almost equaled the amount of the tour, so to have a guide meet me outside of my hotel and provide an endless narration of stories and history is a valuable bonus.
The City Of Senglea
We started out in a van, driving through a tunnel in Senglea's impressively thick city walls and over to Gardjola Gardens to take in the stunning panoramic view. Our guide pointed out the all-seeing eye and all-hearing ear carved into the stone vedette, and how from the window within the vadette, one could see the other lookout points lined up with each other around the harbor.
Our guide also had some newspaper clippings with photos from WWII to demonstrate the resilience of the city and how it has rebuilt itself after countless wars, earning the local name Citta' Invicta, meaning 'the invincible city.' I listened pretty intently, but it was difficult to take my eyes off the view.
The City Of Vittoriosa
We gathered in the vehicle again for a short trip over to the next city, Vittoriosa, and parked just outside the imposing city gates so we could walk through the fortified walls, making it feel as though we were stepping through history.
The maze of city streets and tales of nobility and knights captivated us all as we made our way to the Church of St. Lawrence. Sunday Mass had just ended, so we quietly entered the church, being respective of the patrons still there to pray. Our guide whispered its secrets and stories as we gazed in amazement and the hushed tones made the whole experience seem ethereal.
From the church, we strolled over to a nearby coffee shop for a break where we each purchased our own pastizzi and coffee. There were some police officers indulging in pastries and I couldn't help but smile thinking of the stereotype back home of cops always being spotted in donut shops. I asked if I could take their picture and they agreed, but only if they were standing in a machismo pose while in front of their motorbikes.
After a bit of refreshment, we ended our tour with a visit to the nearby Maritime Museum. Having a guide, I was able to learn a few things that wouldn't have been obvious had I just been on my own. Such as the fact that the building was once used as a bakery for the British Army and large stone wheels for grinding flour were still on display.
There were also plenty of impressive nautical artifacts that further demonstrated Malta's extensive importance in maritime history.
When the tour was done, we had the option of being driven back to our hotels. However, a few of us couldn't resist a ride on one of the traditional painted wooden boats resting in the harbor right in front of the museum.
For only 5 euros, these rustic dinghies ferry locals and visitors back and forth across the harbor. With the wind in our hair and Valletta in view, it was the perfect end to a great tour and an adventurous start to exploring Valletta.
This post was brought to you by the Blog Island Malta campaign, created and managed by iambassador in partnership with the Malta Tourism Authority and the support of Air Malta. My tour was sponsored by Viator. However, The Travel Bite maintains full editorial control of the content published on this site. As always, all thoughts, opinions, and enthusiasm for travel are entirely my own.

Want to save this post for trip planning? Pin it! 🙂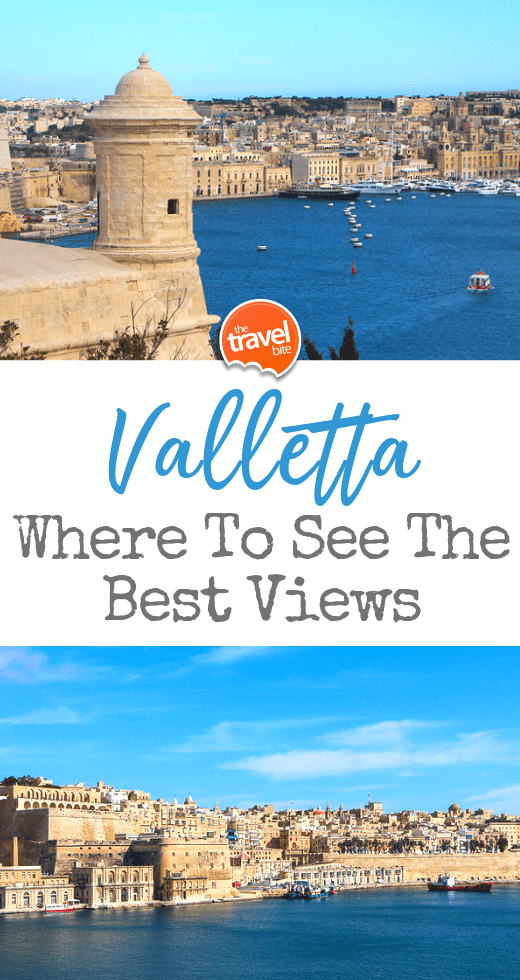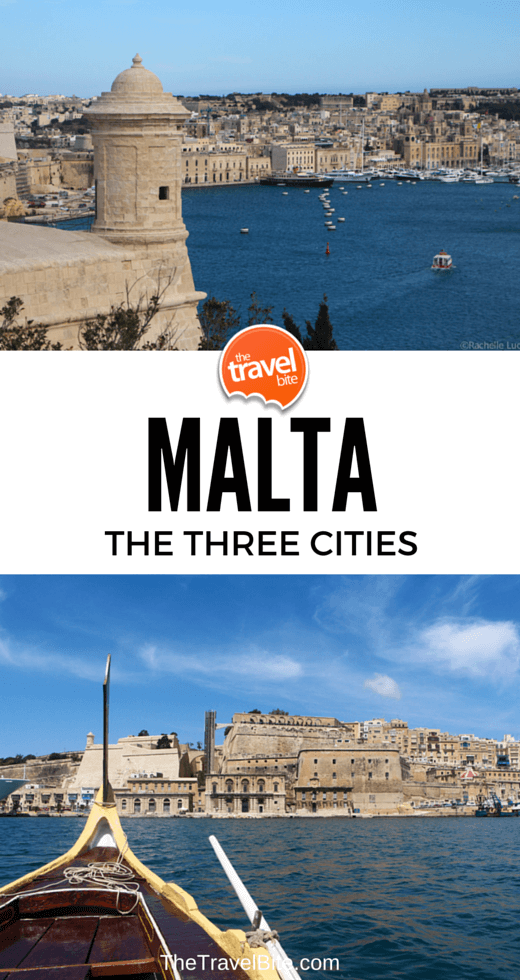 Updated 2019