During my trip around the world with the Four Seasons Private Jet Experience, we've arrived in Mumbai during one of the biggest holidays in the country — Diwali.  It's a Hindu festival of light, a celebration of the triumph of good over evil.  Everywhere you go, the vibe during Diwali is festive and lively.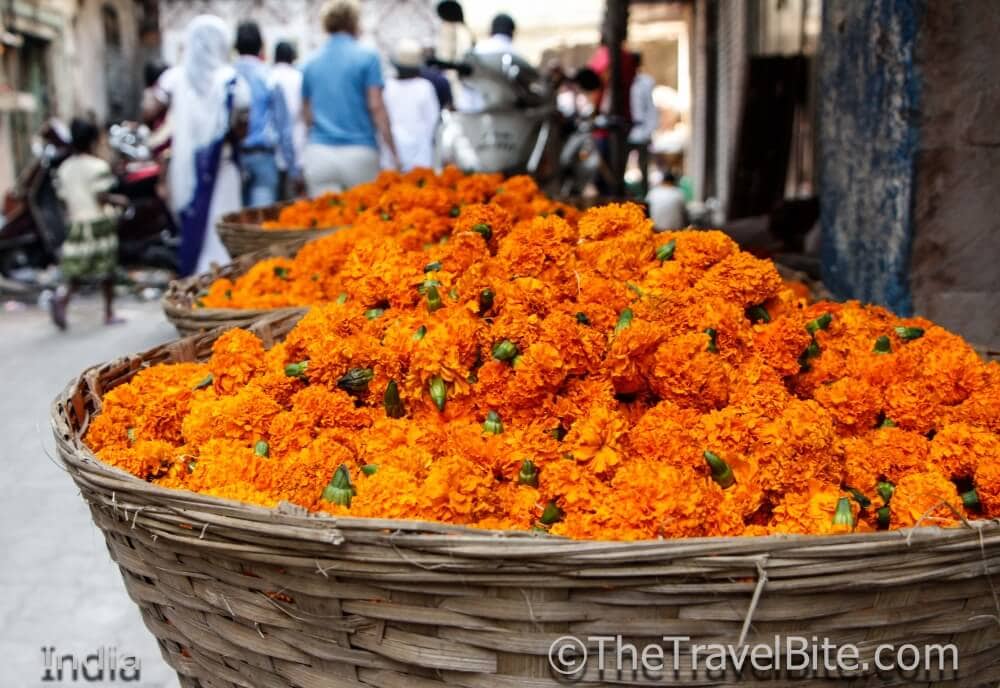 The Significance Of Marigolds
Mounds of marigolds are piled high on street carts, carpets, and baskets, available to purchase for decoration in celelbration of Diwali.  Long stands of marigolds adorn homes, cars, and even bicycles.  According to a tweet I received, the marigolds represent a trust in the divine and a will to overcome obstacles.  The abundance of them add a lovely fragrance to the already heavily scented air of India, a smoky mixture of nag champa incense, spicy cardamom, and the metallic tang of sulfur and charcoal.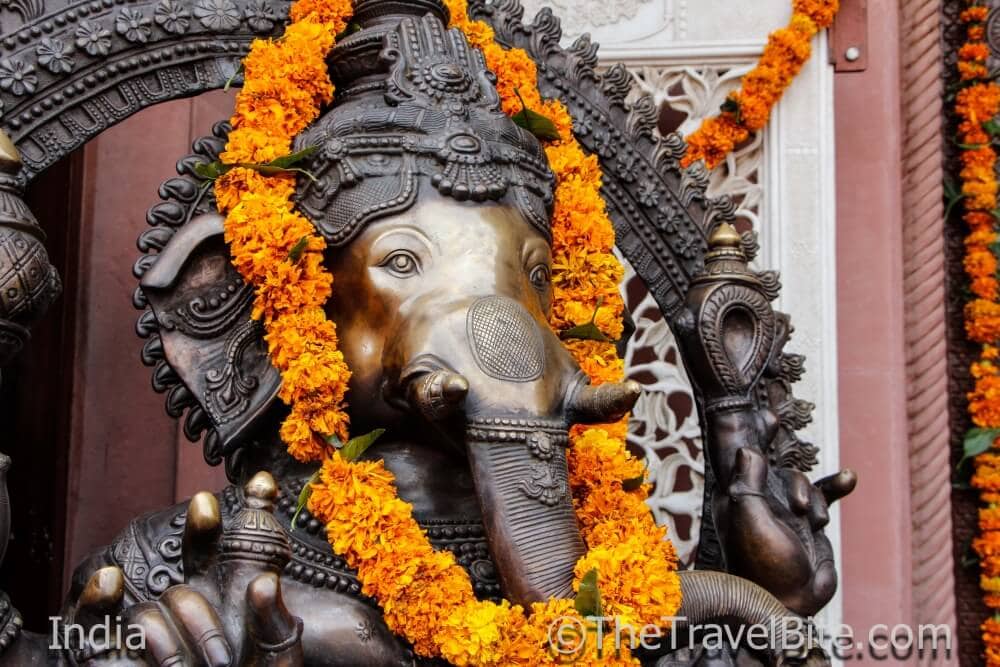 Throughout the night, fire crackers boomed through the city and light up the night sky.  Small clay bowls, some simply natural and some elaborately painted, serve as lanterns cradling incense and candles to represent "light" during the festival.
My First Taste Of India 
While arriving to the Taj Mahal was
my first taste of India
, spending some time in Mumbai, especially during Diwali, is when I became charmed by India's culture. The streets are packed with all methods of transportation, from cars and scooters, to bicycles, rickshaws, horse and carriage. There are even a few stray cows and goats that add to the harmonious chaos that is traffic in India.  I had heard that it is an assault to your senses, and it can definitely feel overwhelming, But it also has an exciting, almost edgy, vibe that can only be felt when visiting there in person.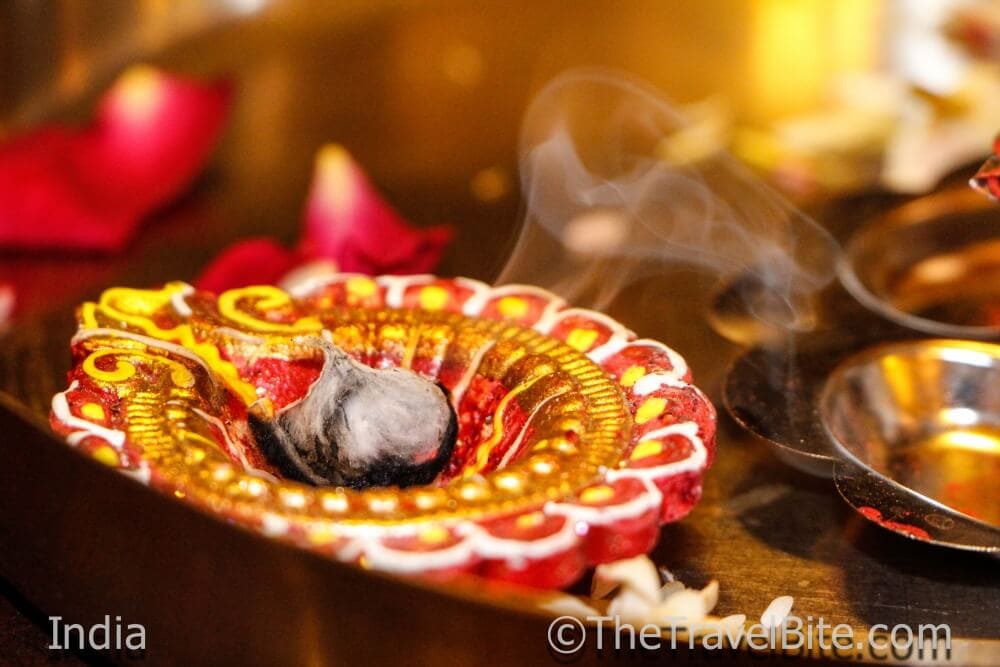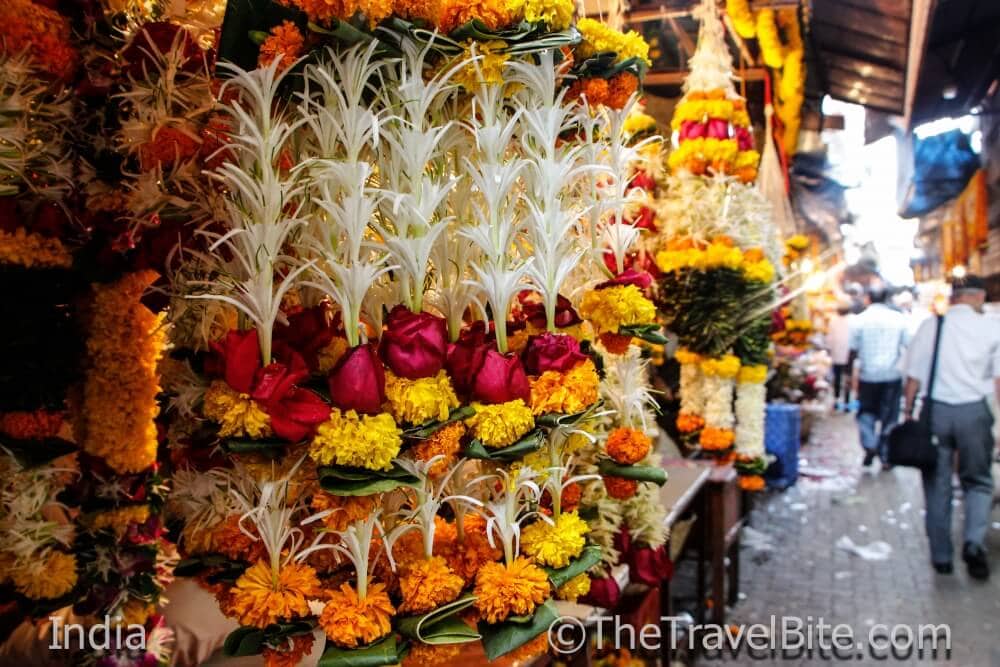 Festival Foods During Diwali
The food of Diwali, of course, is also important.  Little cakes and sweets are sold on the streets and exchanged between friends and family.  Here's a sweet Diwali surprise that I found in my room, with descriptions of the Diwali sweets below.
(My friend Ayngelina has a more complete guide to Diwali Festival Foods)
The big orange round ball is called Motichoor Ladoo and is made from flour, sugar, and nuts from Maharashtra.
Next to it on the right are Kaju Cubes, a cake-like cookie made with cashew nuts, milk, and clarified butter from the state of Punjab.
On the top left is a Kaju Katli made with cashew nuts and condensed milk. (This one is my favorite. It tastes very similar to shortbread).
And there is also Khajoor Barfi, a little cake made with dates and nuts.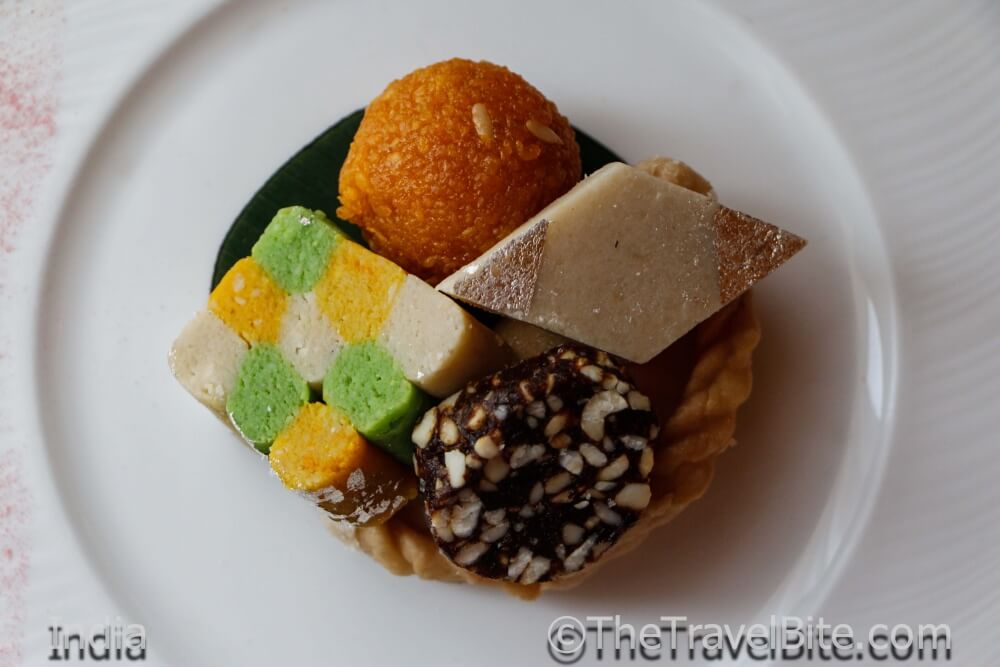 Mumbai Fashion
After
learning to wrap a sari
and dressing like a local, I ventured out deep into the city to visit a historic section of old Bombay, Khotachiwadi.  Amid the harmonious chaos of traffic, music, and street vendors, this quiet community was a restful retreat. The quaint Portugese-style wood homes have remained in tact through the evolution of modern Mumbai rising up around this little neighborhood.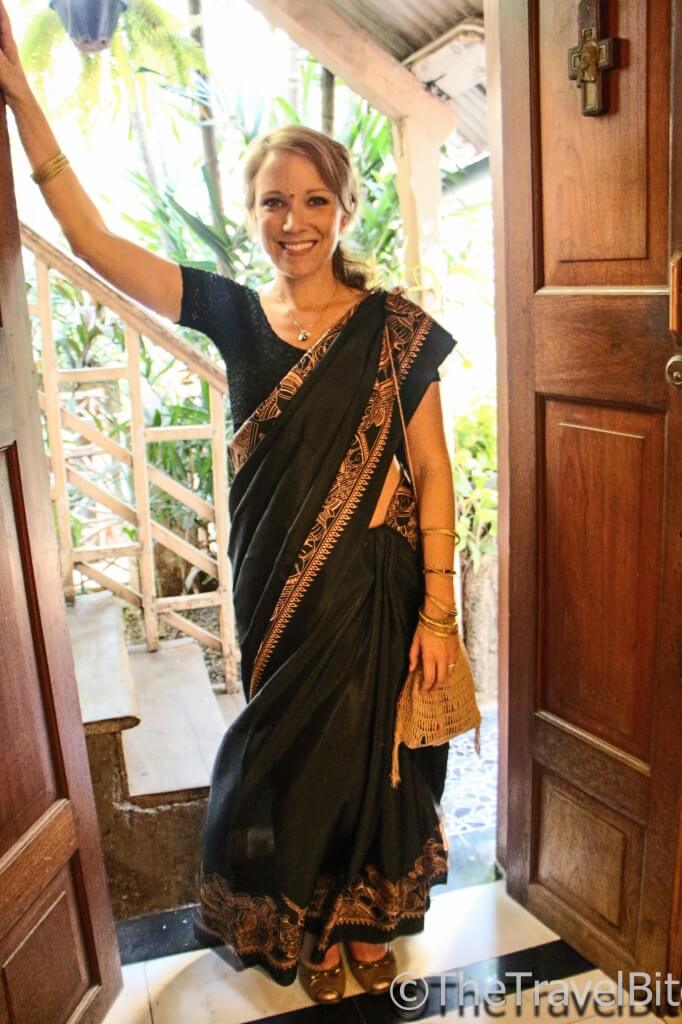 We gathered at the home of designer James Ferreira, known for his colorful and sensual fashions that embody the culture of his native India. Here we sipped chai with his mother and family while admiring even more luxurious saris with ornate embroidery and embellishments. Amid his collection of antiques and fabrics, I was captivated by the kaleidoscope of lanterns illuminating his second floor studio. Bright colors are definitely the fashion in India.
After spending a few days celebrating Diwali, exploring the city, and Elephanta Island, I was definitely looking forward to a much needed yoga session.  But it wasn't at all what I was expecting.  Check out my next post to see what yoga is like in India.
Disclosure:  This trip was part of an exciting work assignment for Four Seasons Magazine where I was invited on the inaugural flight for the Around The World Four Seasons Private Jet Experience.