Learning a new language is sort of a funny thing. First, I typically start with helpful phrases such as asking where the bathroom is located, ordering a glass of wine, and basic counting from 1 to 10.  After that, I tend to want to know the "dirty words."  (Don't we all?) Which is why I was so happy to find a little book called Wicked Italian For The Traveler.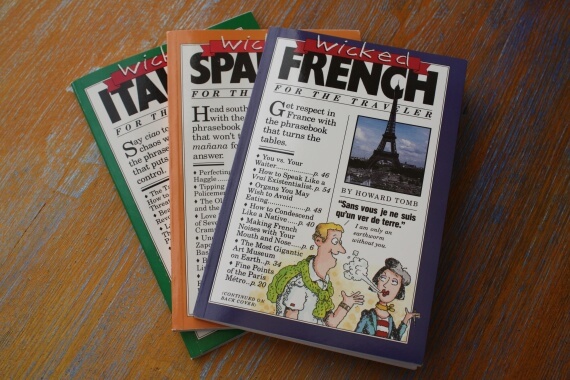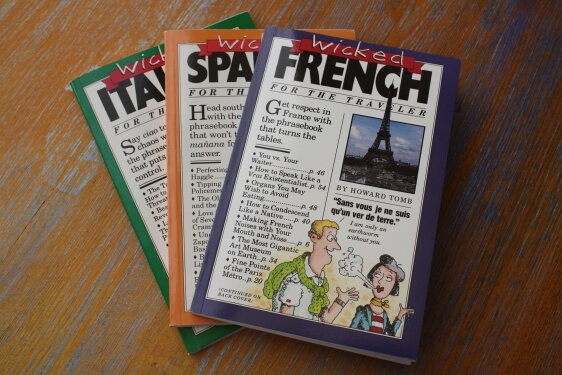 So, I thought it was quite appropriate when a friend gave me a little book called, "Wicked French for the Traveler."  This passport-sized reference book is a great distraction for me when I have writer's block or when plain curiosity has me looking up chapters like, "Organs You May Wish To Avoid," or "How To Condescend Like A Native."
Imagine my delight when I found more of these in a local wine shop (of all places? moi?).  I picked up one for Italian and one for Spanish which include all the language basics one might need … and some that perhaps you were just curious about.
Wicked Italian For The Traveler
Out of the three, Italian has become my favorite because of the section on effective letter-writing.  Let me give you an example …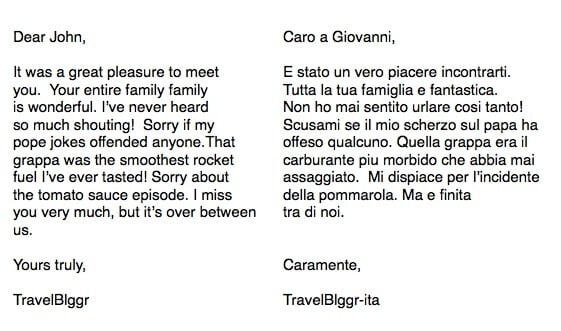 This time of year I often get asked, "what do you recommend as a good gift for a traveler?"  Definitely these!  Even if they're fluent in the language, I think most travelers would appreciated the entertainment value.
The books are Wicked Italian For The Traveler, Wicked French, and Wicked Spanish For The Traveler by Howard Tomb. Ciao and enjoy!
Rachelle