True Italian coffee is nothing like what we see in the United States. The menu looks totally different and you almost need a seperate guide to ordering coffee in Italy. First of all, Starbucks has it all wrong. It's "piccolo, medio, and grande" instead of Tall, Grande, and Venti. And truly, I haven't seen anything offered that is bigger than a normal sized coffee cup. Most Italian's will stand at the coffee bar, quickly sip their espresso, and be on their way.
Cappuccino Etiquette
And any coffee beverage served with milk, such as a cappuccino, is for mornings only — never after a meal and rarely (if ever) in the afternoon. That said, there's a lot of delicious Italian coffee drinks to try. It's common to see over 10 different ways just to have your espresso! We love exploring cafes whenever we travel and keep a running list of the best coffee shops in the world. So, if you're visiting Italy, here's a list of Italian coffees to try.
Italian Coffees: A Guide To Ordering Coffee In Italy
Caffè con Cioccolato: Cappuccino with chocolate shavings elegantly served in a china cup.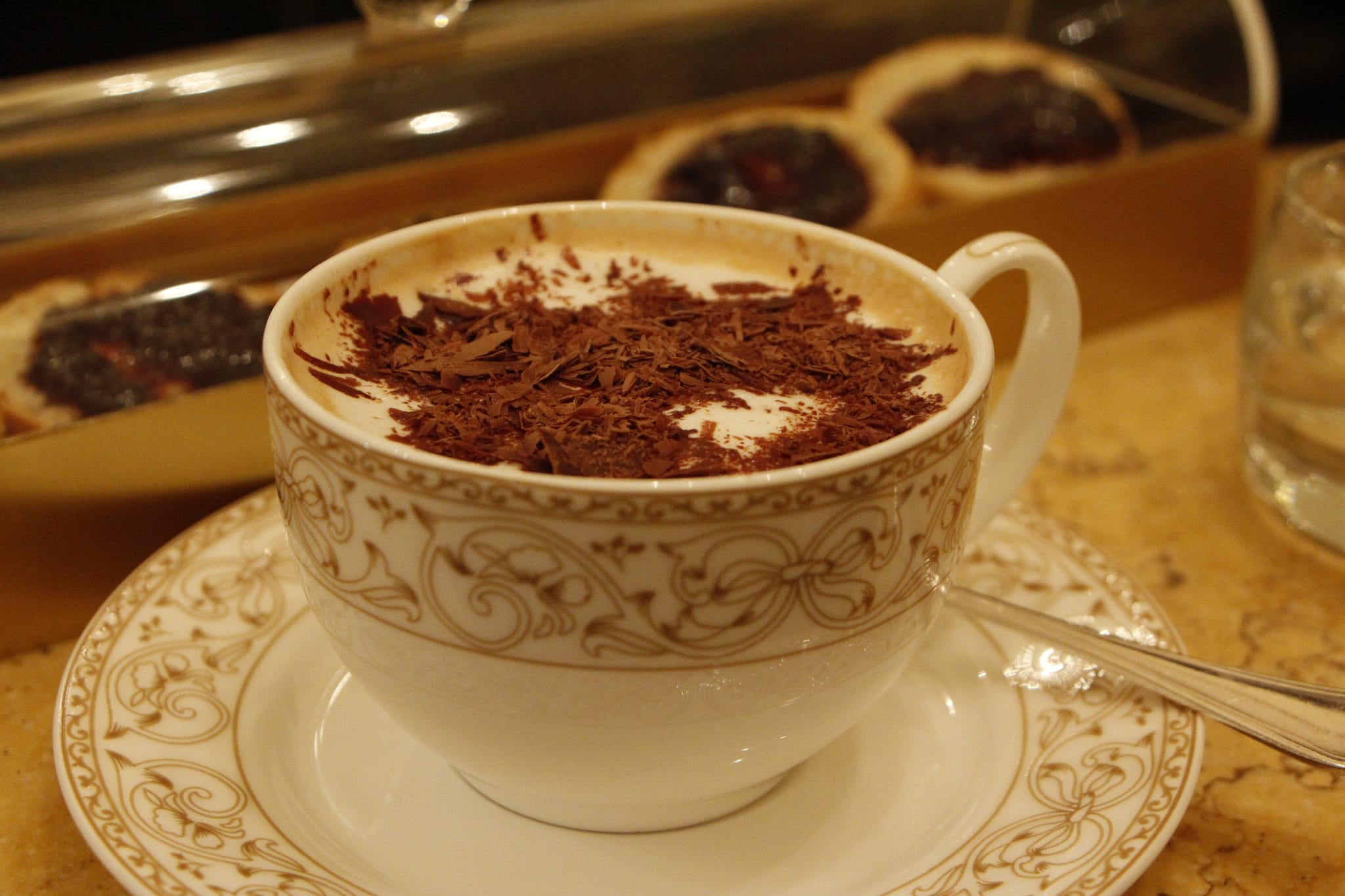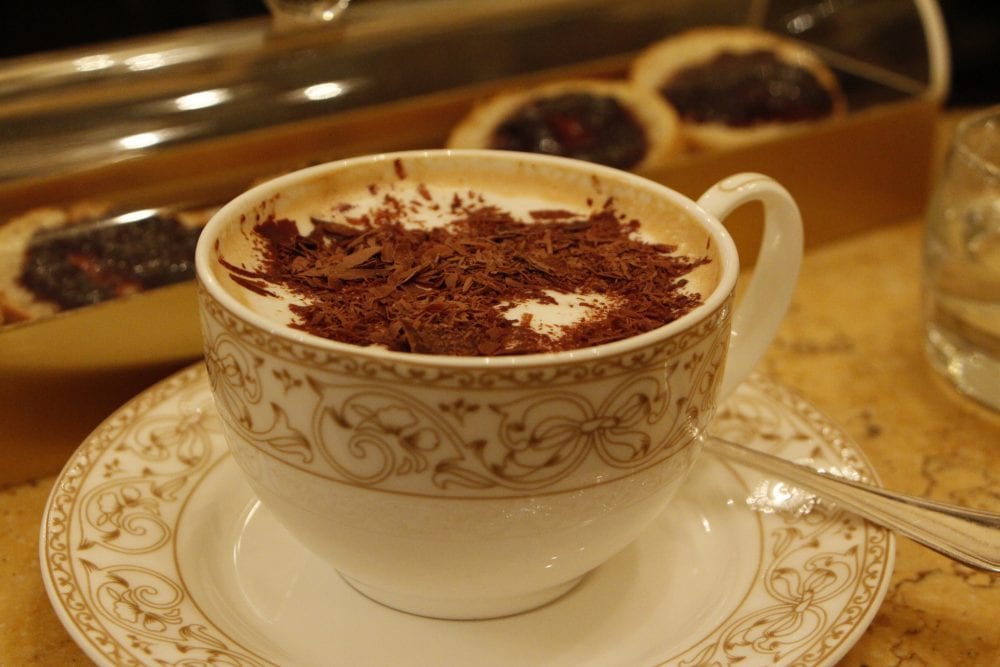 Caffè Corretto: This is coffee "corrected." An espresso with a splash (not a full shot) of your choice of liquor. I tried it with amaretto. Delish.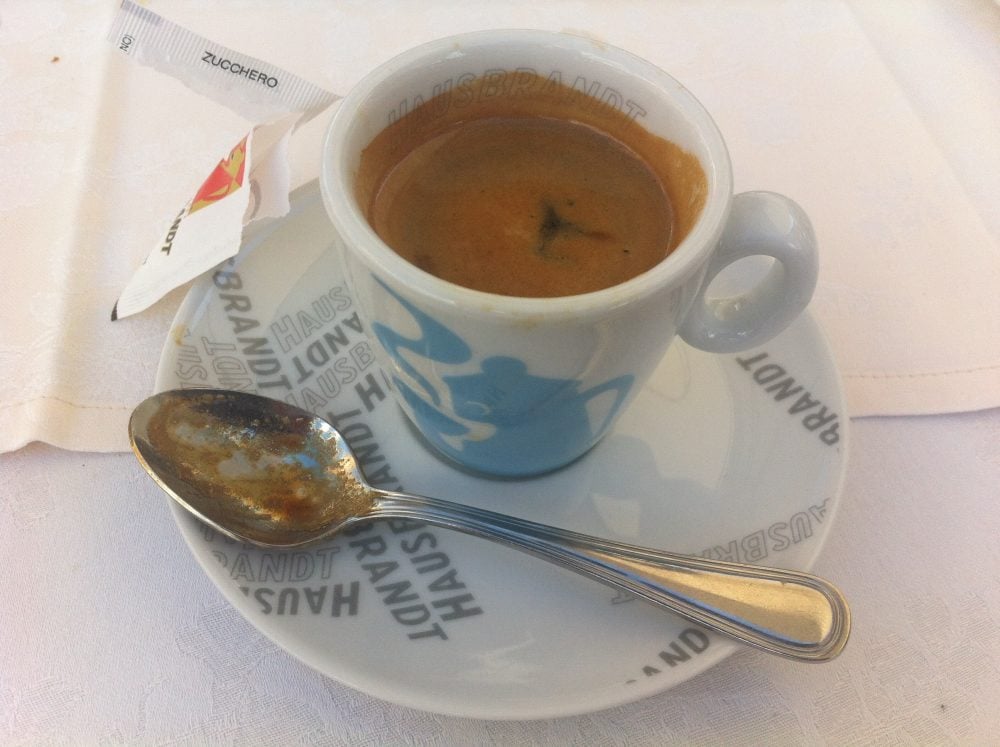 Caffè Schekerato (or Shakerato): Espresso, sugar, and ice shaken in a martini shaker to make a sweet cold coffee, usually with a bit of sweet foam at the top. At first glance, it might look like a mini Guinness. It's essentially the Italian's answer to iced coffee and it is divine! What's even better is an affogato made with a shakerato.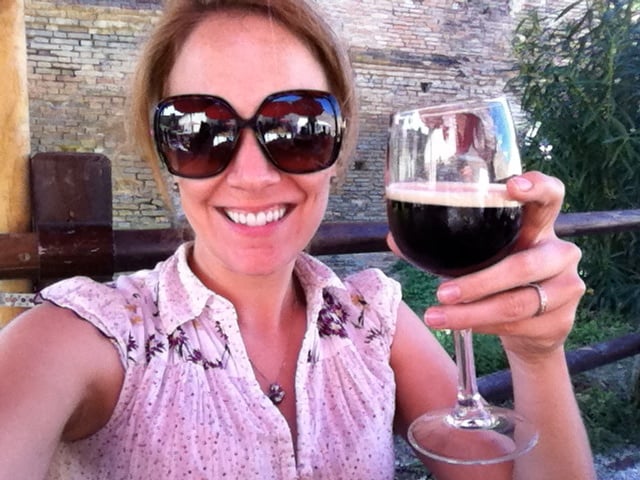 Caffè Estivo: This is an espresso with a lot of cream and foam on top. Personally, it was too foamy and flavorless for me.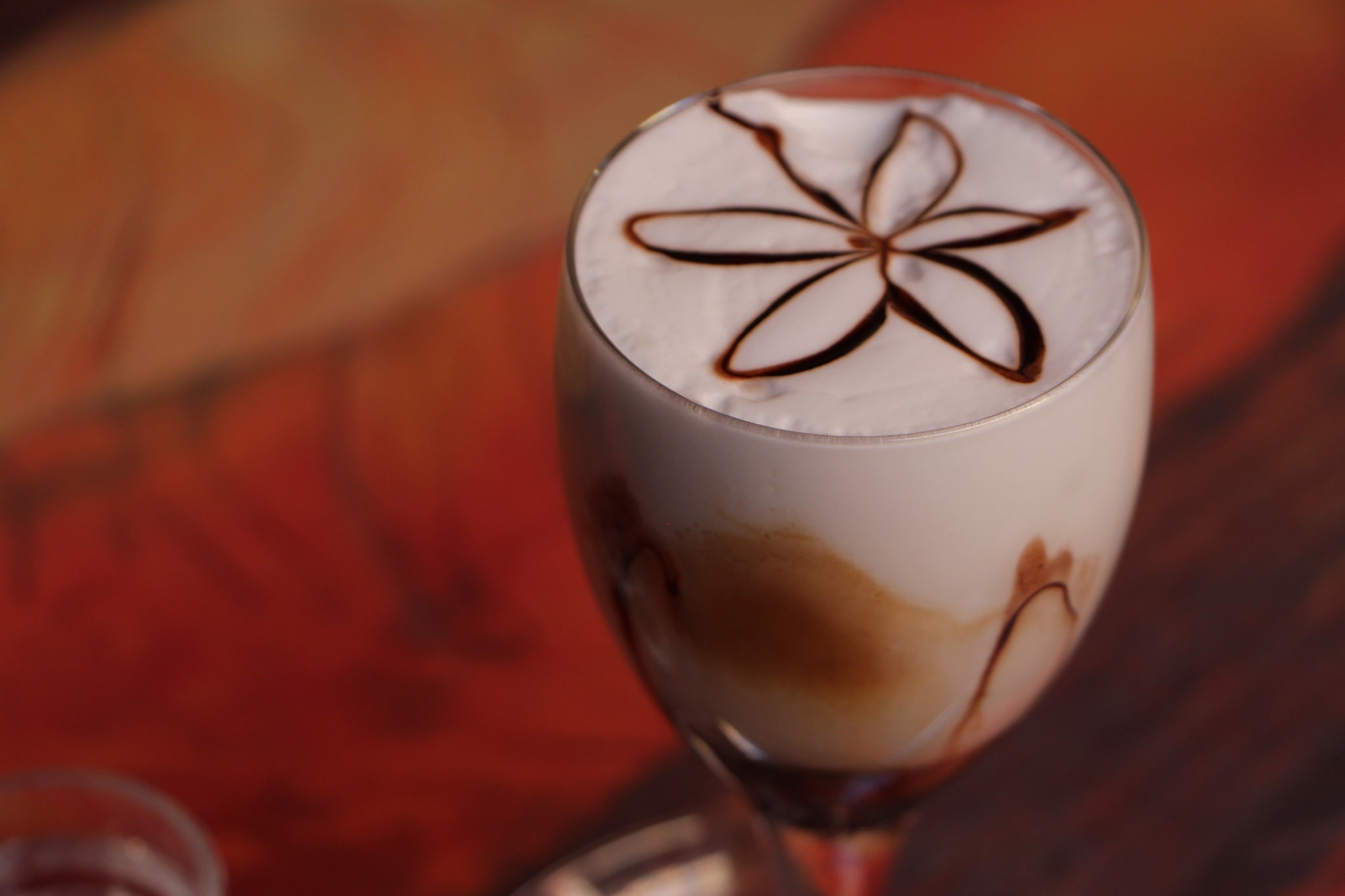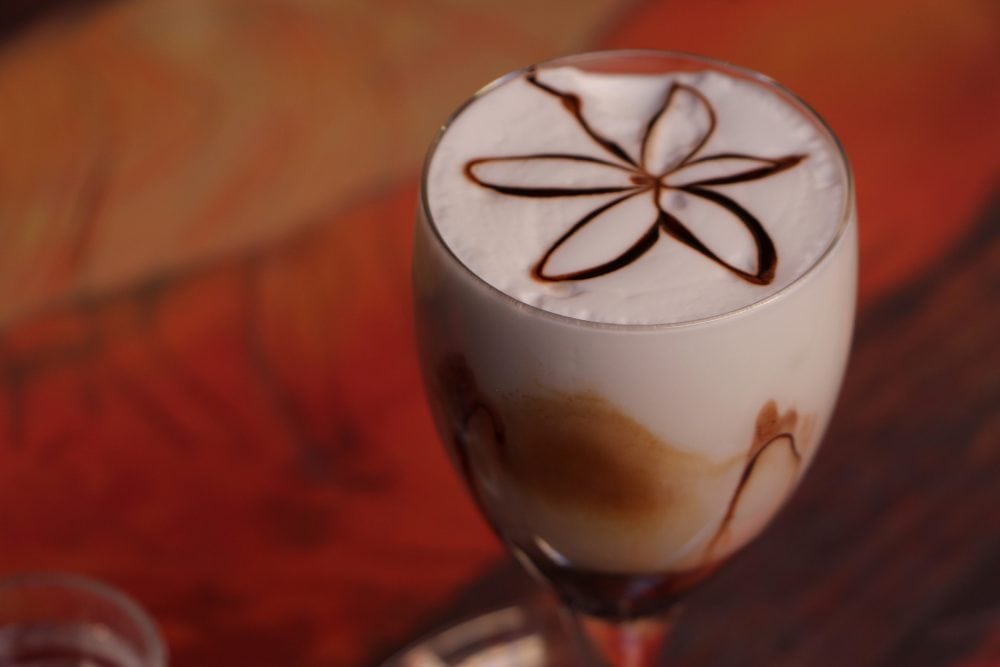 Caffè Marocchino: Espresso with cacao. Who ever decided to marry coffee and chocolate together should be made into a saint. It's a bit indulgent, like dessert.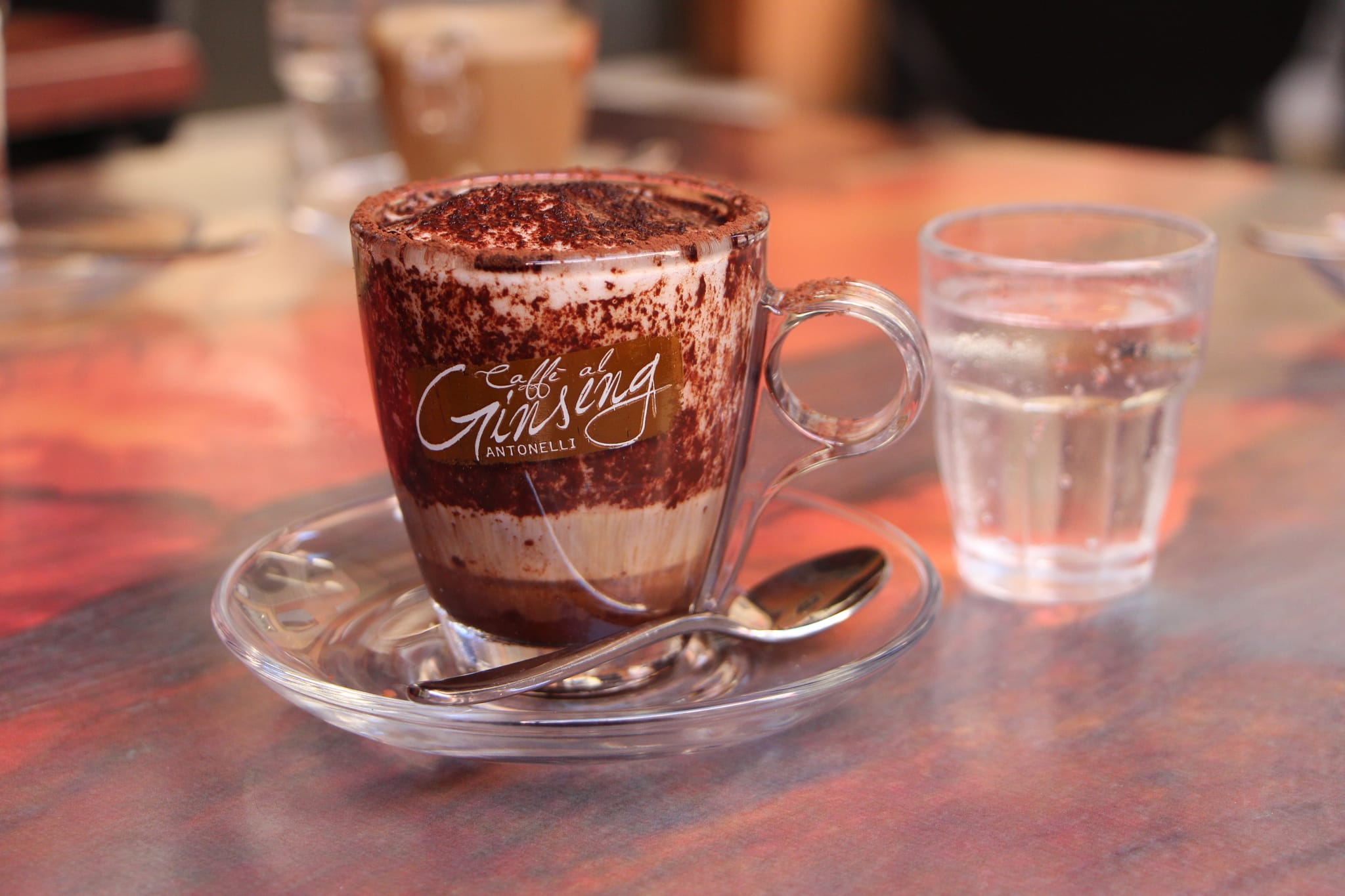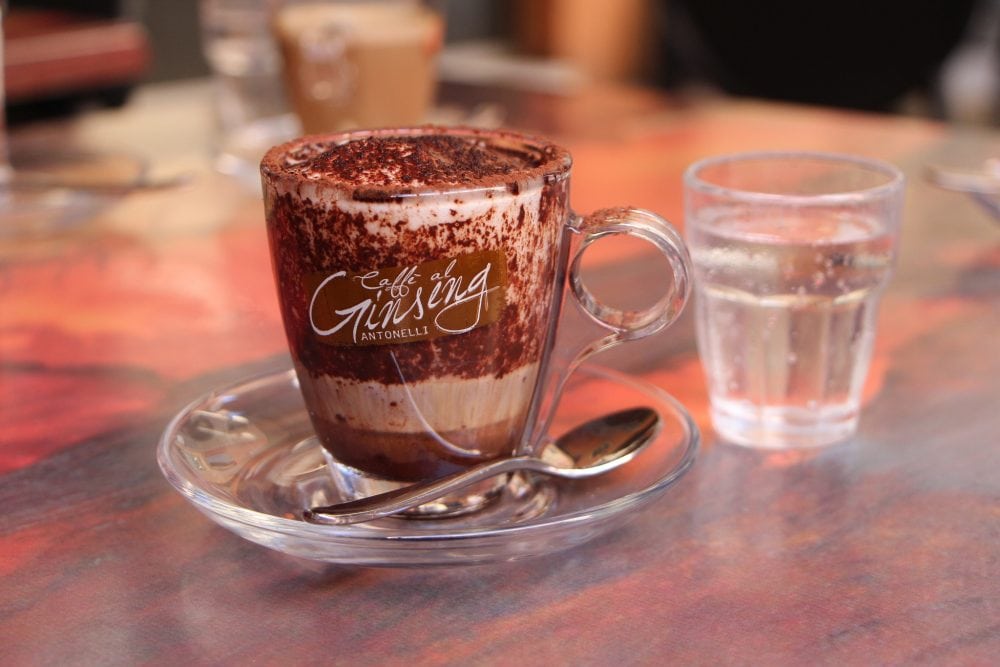 Macchiato: A macchiato is an espresso capped off with about a teaspoon of milk and served in an espresso cup. It is similar to the Cuban cortado or cortadito, but nothing like the 20 ounce monstrosity that is served at coffee shops in the states.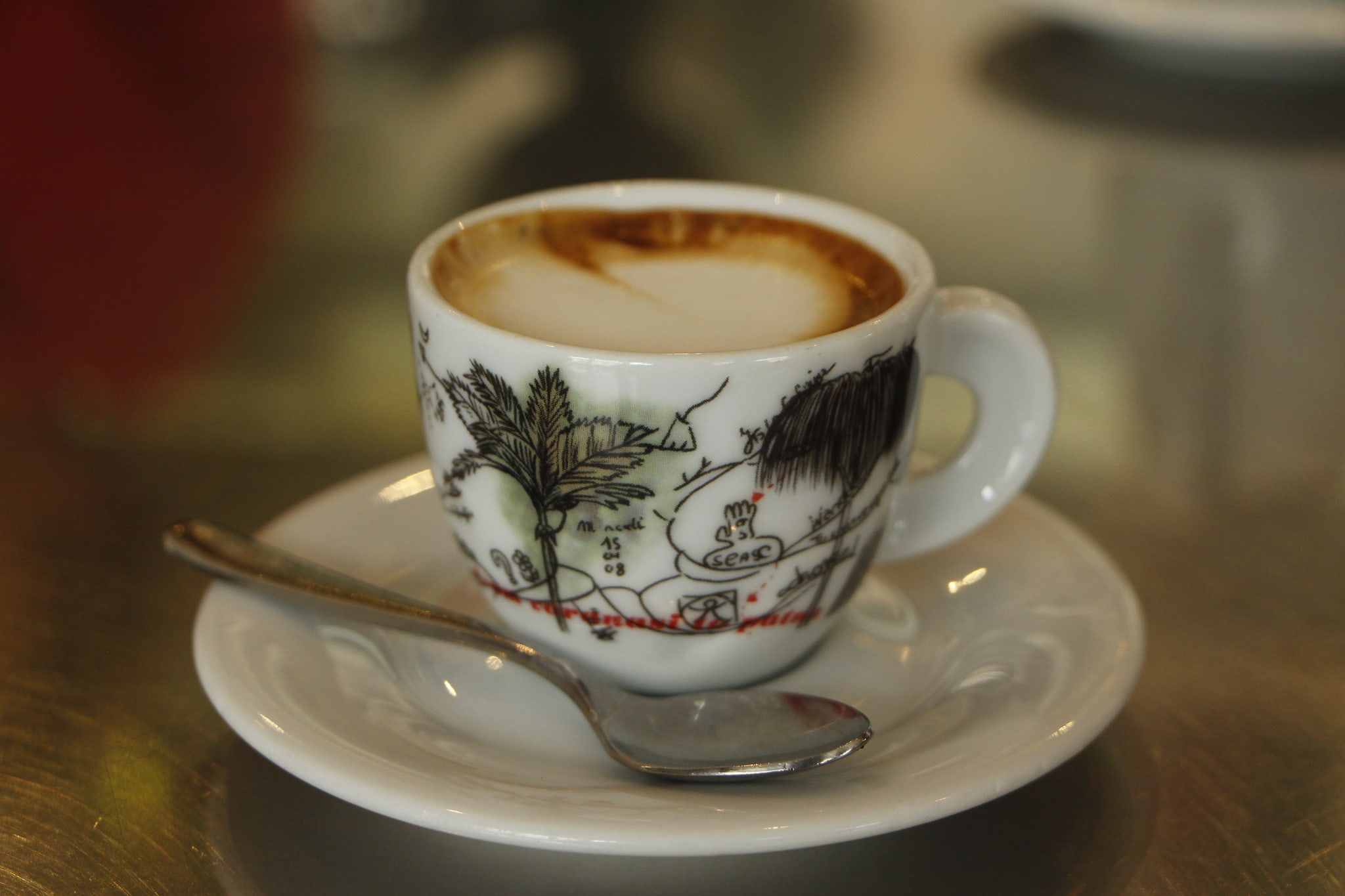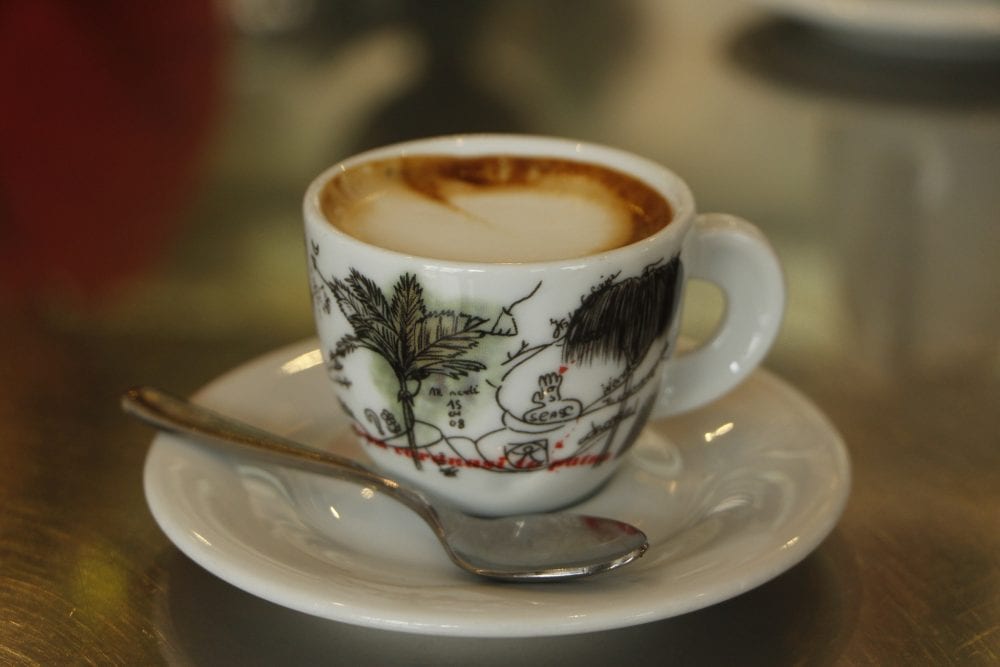 Caffè Ginseng: As you might expect, this is an espresso with ginseng extract. The touted health benefits and extra energy has made this popular at coffee shops in Italy. I though it tasted kind of nutty and sweet. One of my favorites.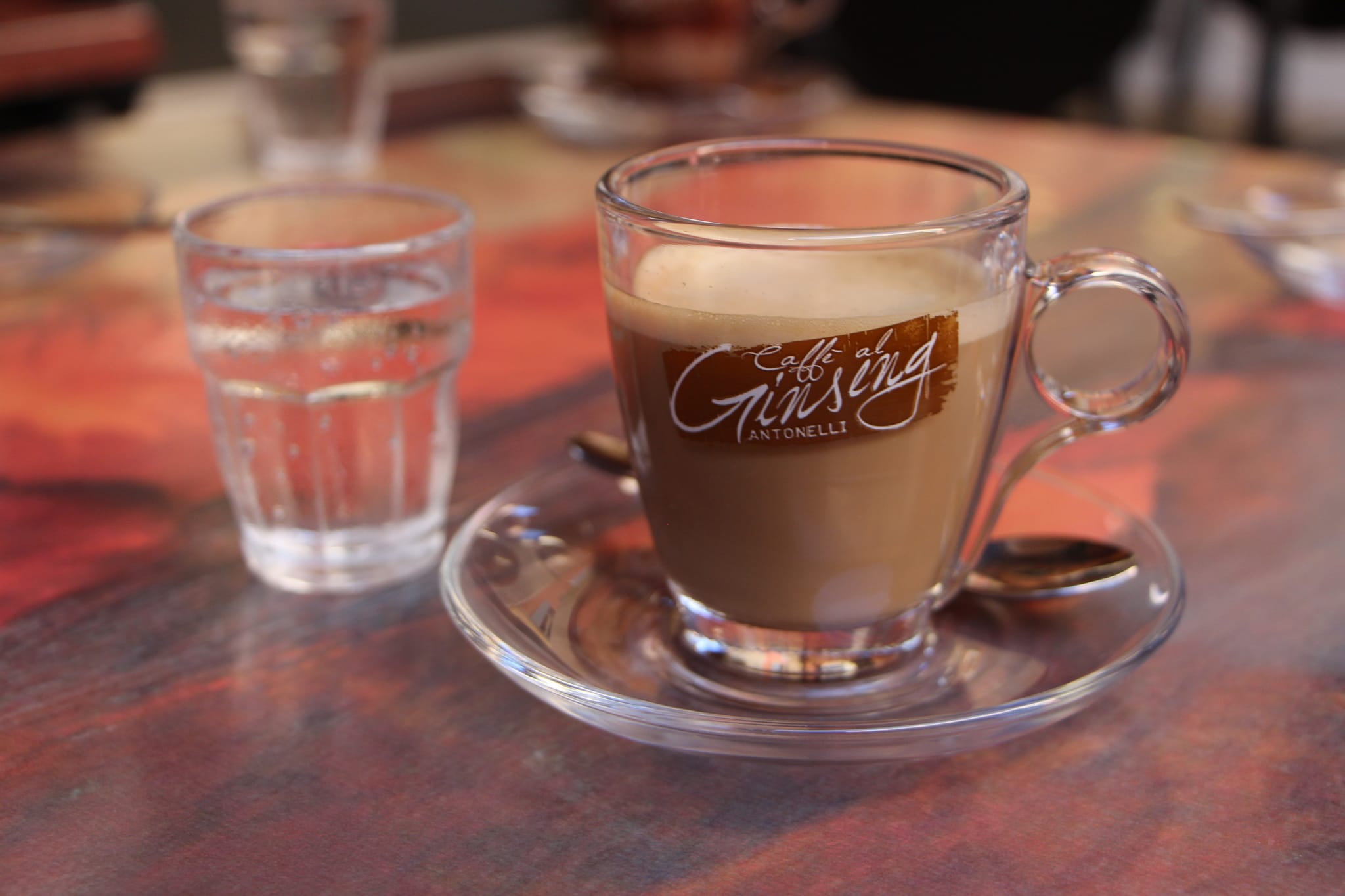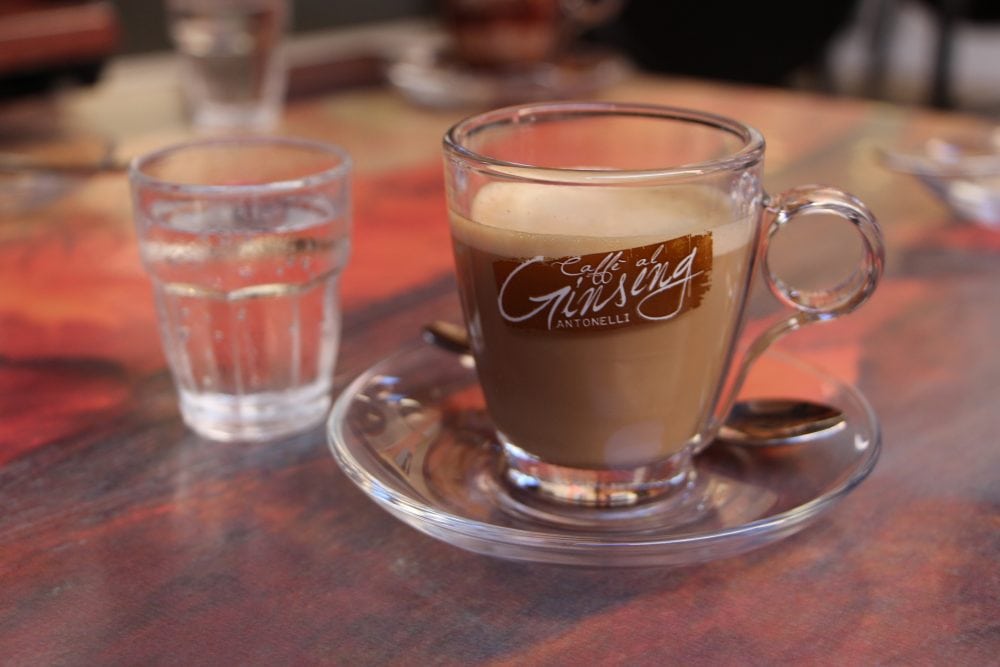 Orzo: This isn't coffee. Though orzo is brewed like coffee and has a nutty flavor similar to coffee, it's actually ground barley.
Other ways that coffee here in Italy differs from coffee in the US: for the most part, it's quick. Coffee bars are just that, bars, where you stand, sip your espresso, and in 5 minutes you're done and out the door. This is especially true in the morning as people are on their way to work or school.
There is no "coffee-to-go" or drive-thru to speak of. Even though it seems quick, Italian coffee is savored, celebrated, and served in a proper cup. Any type of coffee ordered is typically served with a thimble-sized glass of water. I love that the Italian's value being caffeinated more than hydration.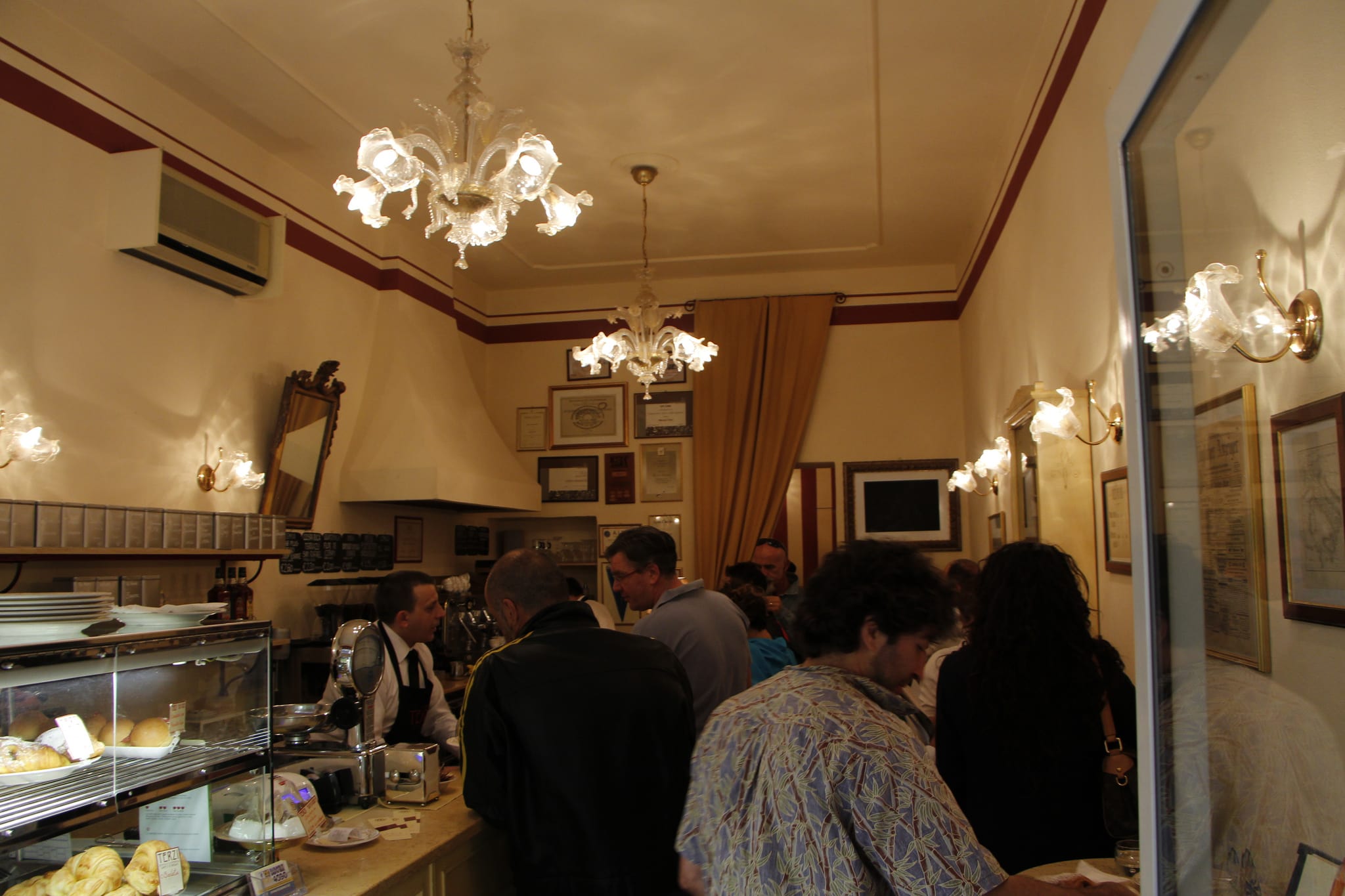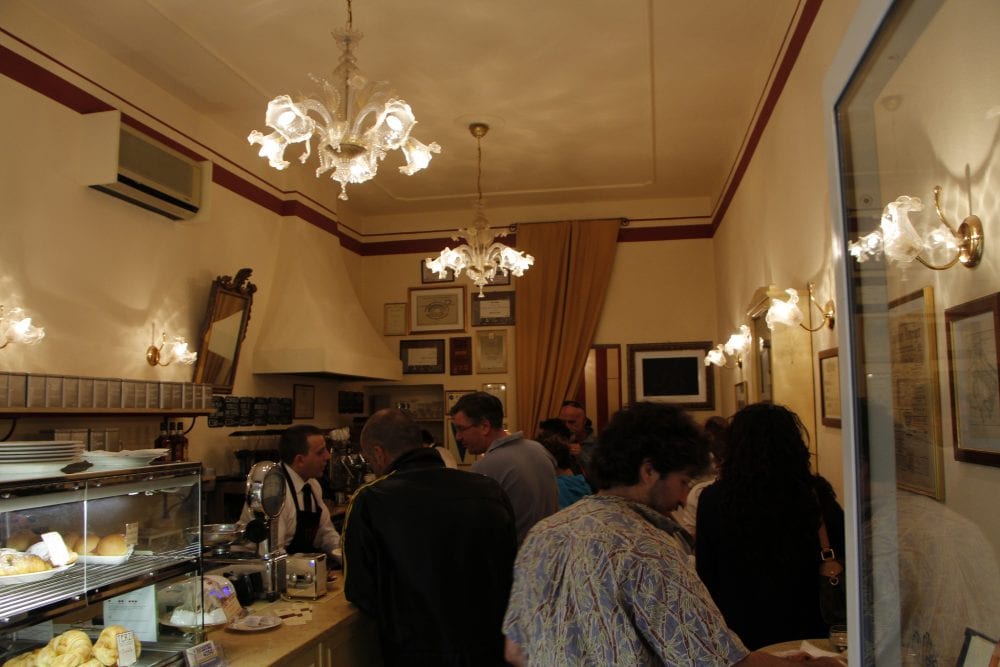 In the afternoons, I notice Italians take a little bit more time with their coffee and will actually sit for a bit. t's been refreshing to see cafes full of women of all ages enjoying an espresso and a pastry without an ounce of guilt on their face.
Have any favorite coffee shops in other cities throughout Italy? How about in other places around the world? If so, you might enjoy this guide to ordering Cuban coffee too.
More Stories + Recipes You'll Love
Want to save this post to reference later? Pin it!