Living in Florida, iced coffee is the norm. But in Europe, not so much. Which is why I was so excited when I learned about a shakerato during my first summer trip to Italy years ago. Along with the Aperol Spritz, it's the quintessential summer drink in Italy.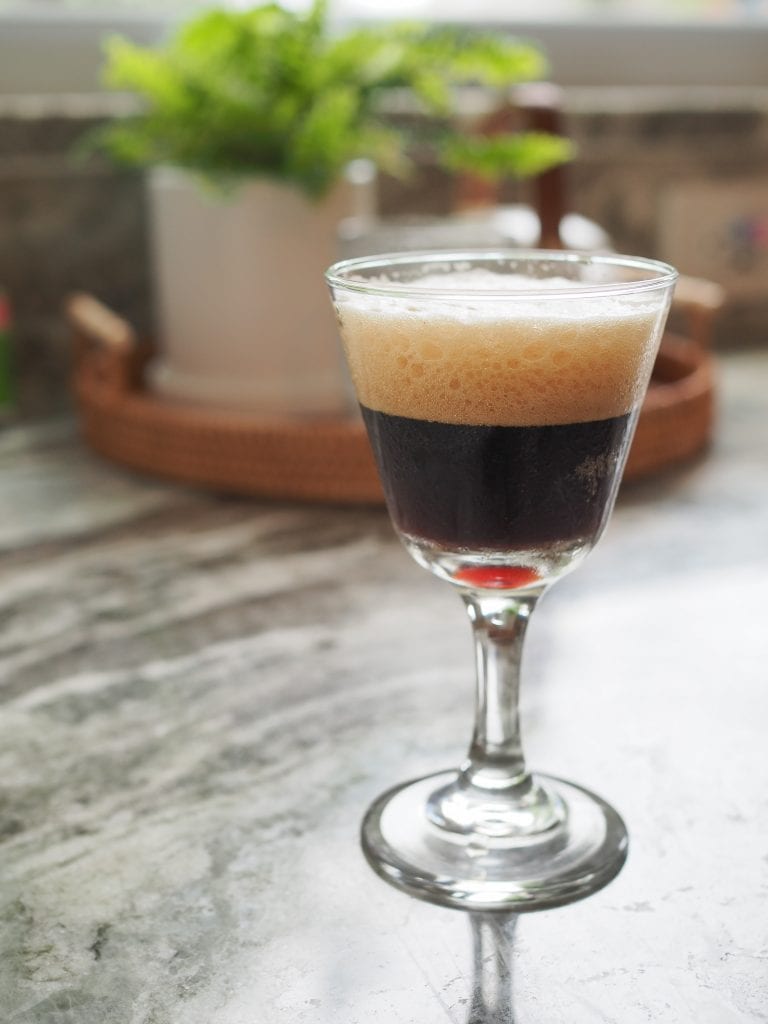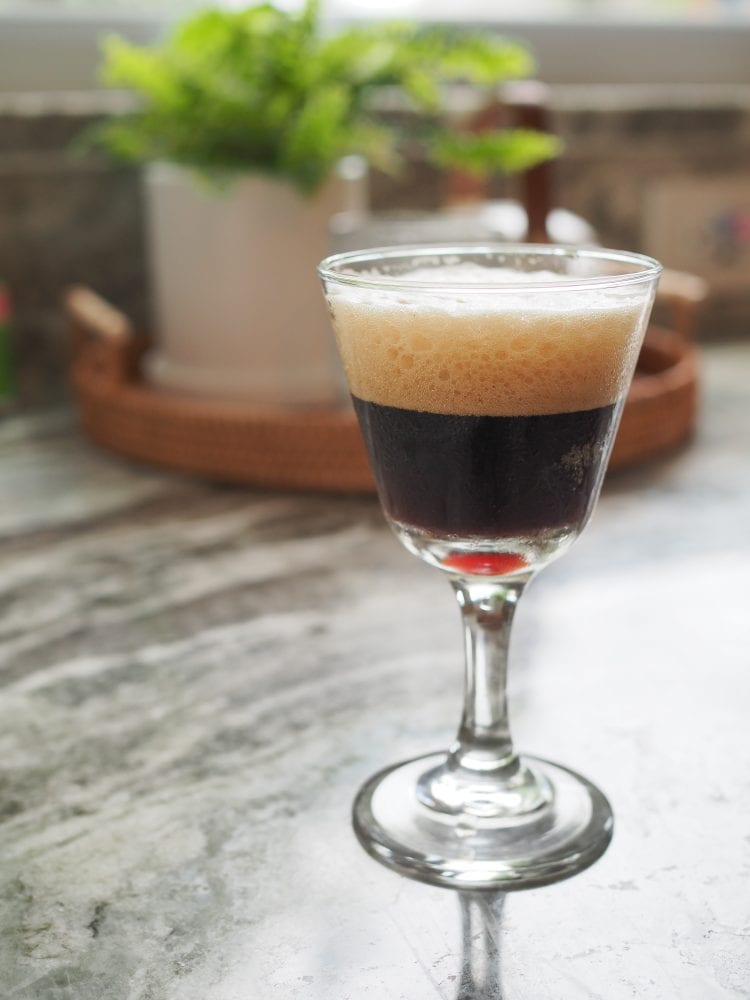 What is Caffe Shakerato in Italian?
A shakerato is basically an espresso and sugar or simple syrup shaken over ice. Shaking a shot (or two!) of esspresso in a cocktail shaker along with some ice is a quick an easy way to cool down a freshly brewed espresso. And the crema, the light colored sweet foam at the top of the drink, is SO good.
Last summer (No, scratch that. Two summers ago, because … 2020) I taught a bartender in Budapest how to make a shakerato. He thought the idea of iced coffee was the craziest thing. But there was an unusual heat wave during our visit, and I was jet lagged and craving an iced coffee. So we had some fun at the bar shaking up espressos with ice and sugar as I showed them how to make this quick and easy shakerato recipe.
Why do you shake espresso?
Shaking the espresso with ice helps cool it down. But it also creates a wonderful texture. The bold espresso flavor is mellowed just a bit. And the shaking adds some air which makes the espresso's crema frothy and full of flavor. Starbucks has recently started doing this with their espresso drinks, but the Shakerato was the original!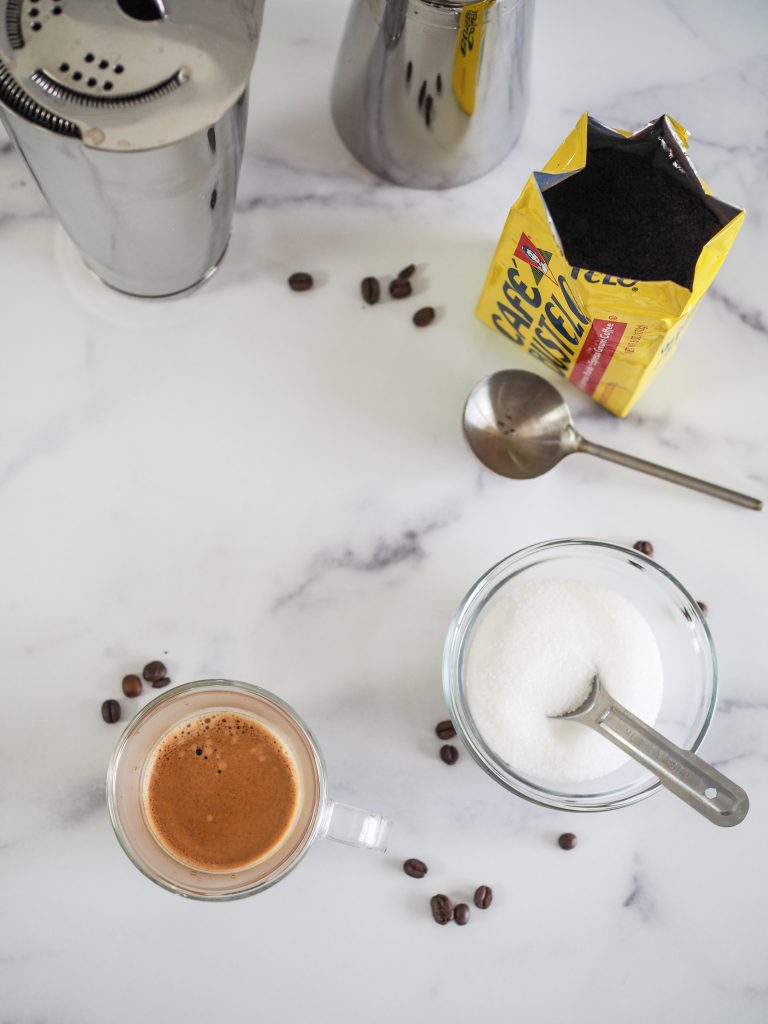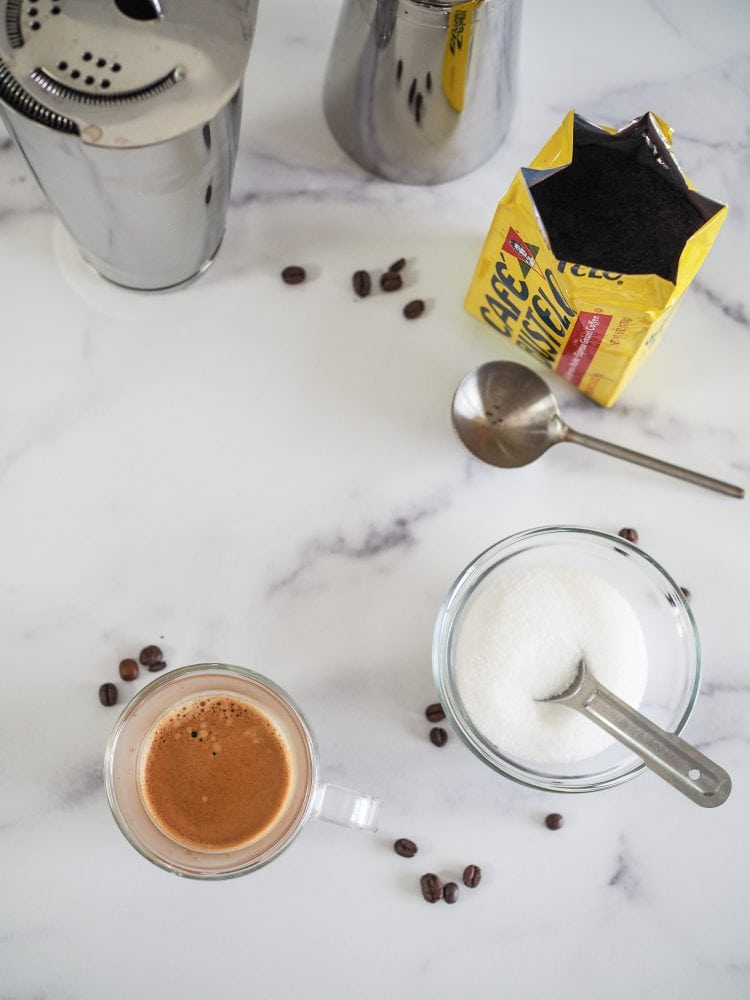 How do you pronounce shakerato?
Want to order one during your trip to Italy and curious about pronunciation? In English, phonetically speaking, it would be something like "shacker-otto." Look for it on menus!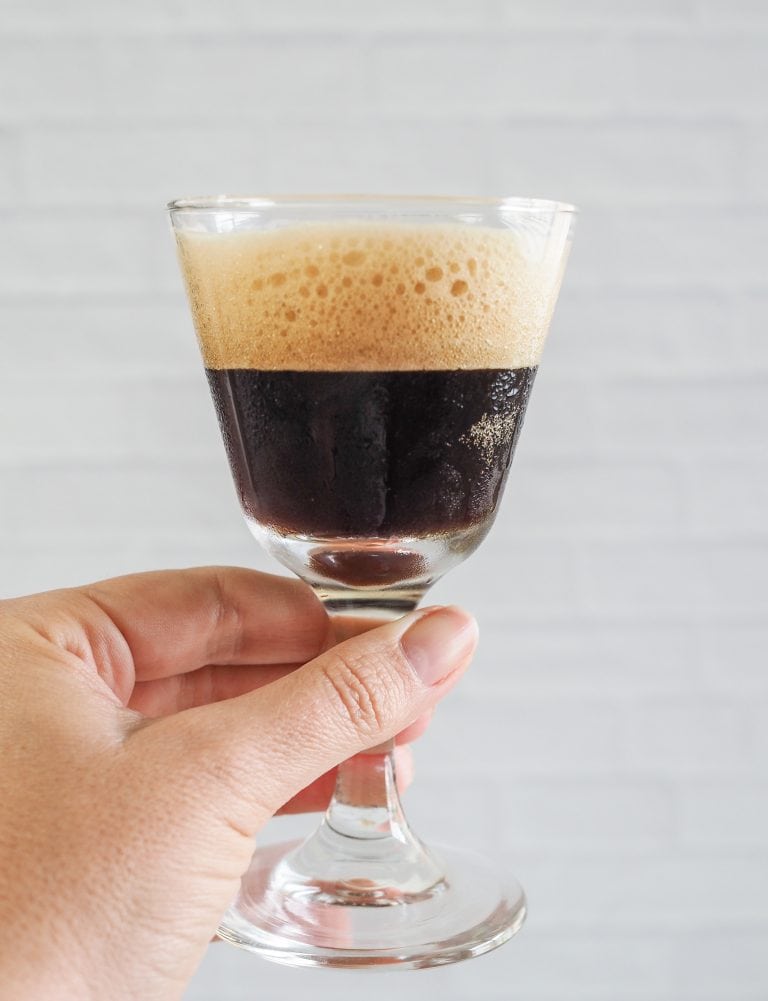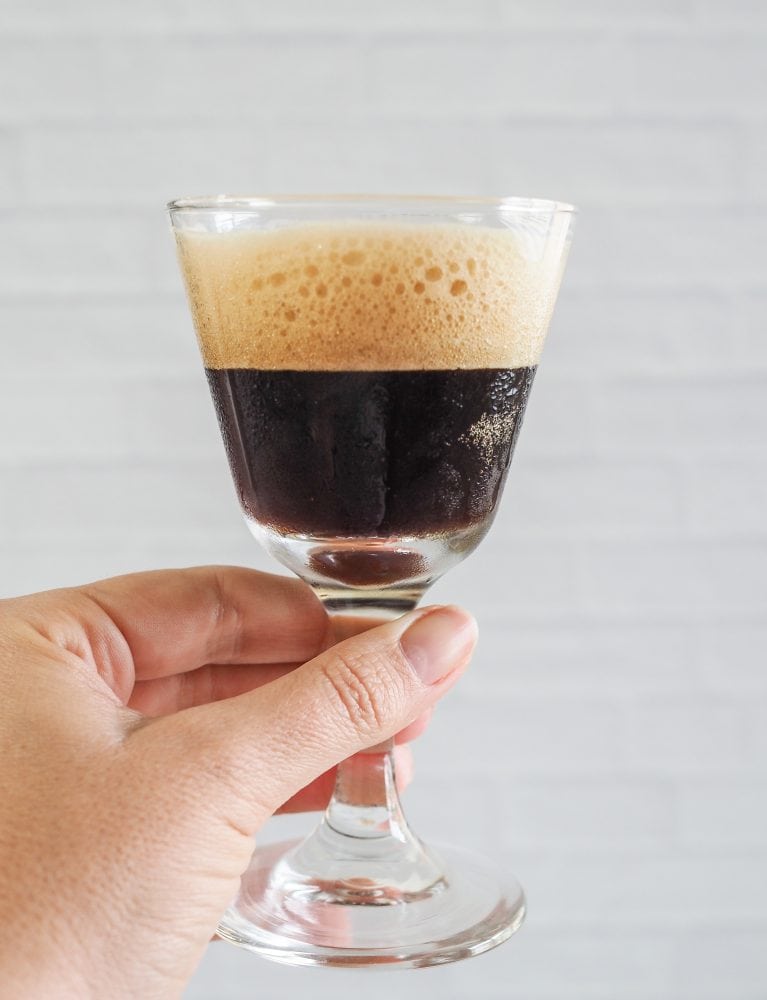 How do you make a shakerato?
It's really quite easy! You just need a shot (or double shot) of espresso, 2-3 teaspoons of sugar or simple syrup, ice, and a cocktail shaker. If you're making espresso at home, you can use something as simple as a moka pot, or a coffee maker as luxurious as a jura or Saeco espresso machine.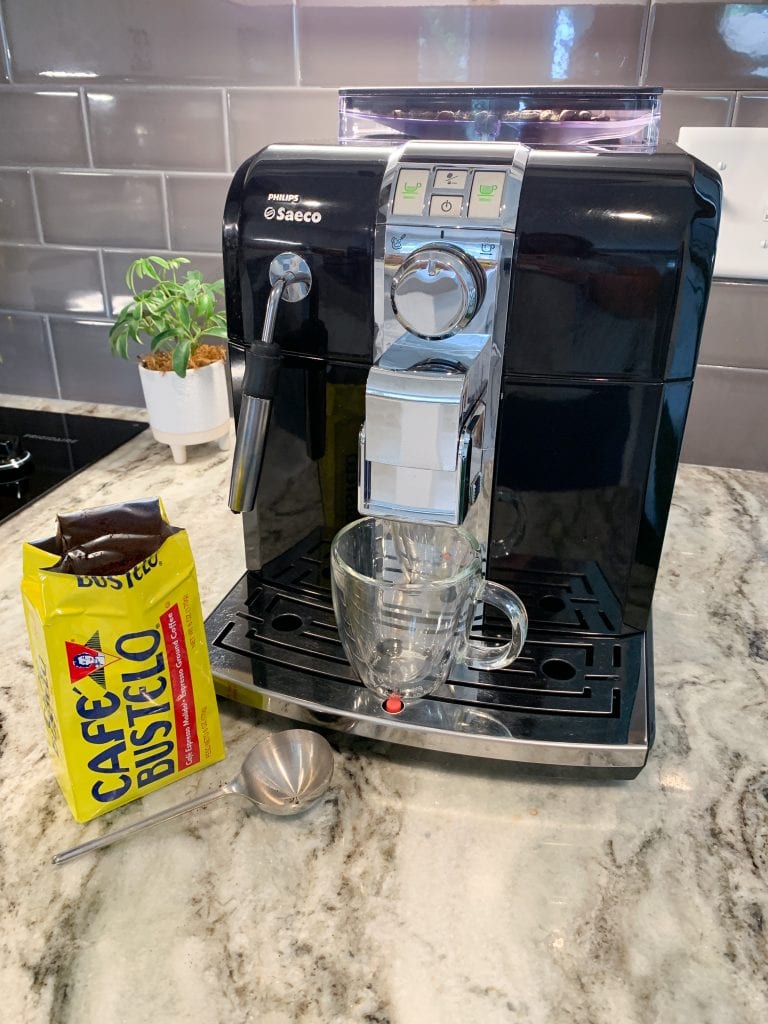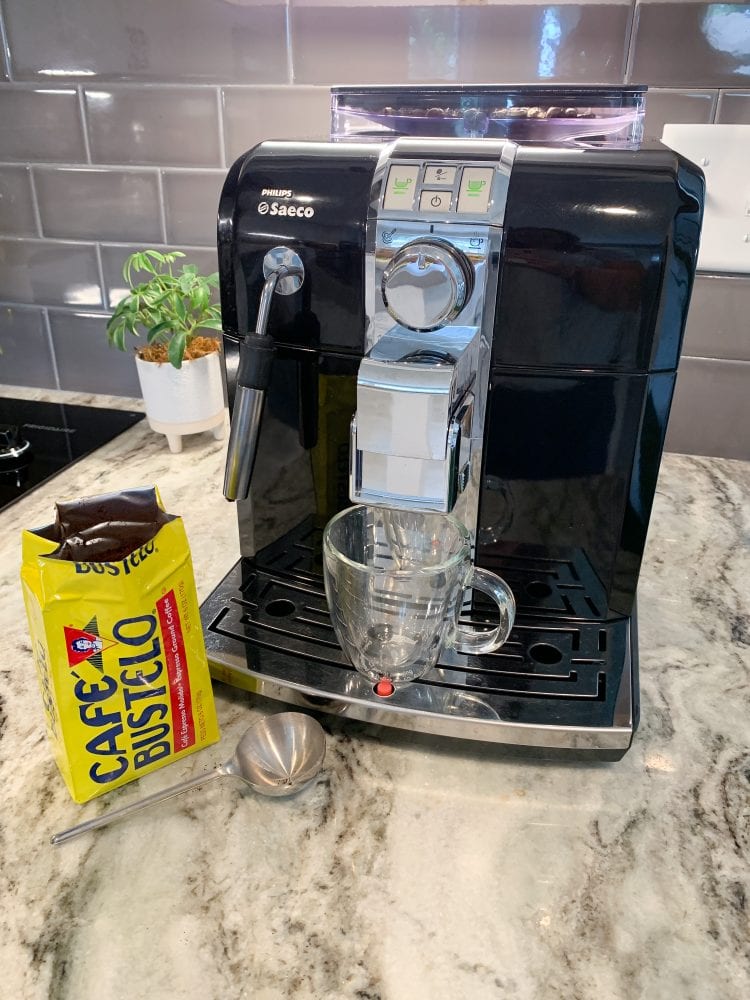 But if you don't have an espresso maker, the next best thing would be to make a really strong coffee with a French Press. The only thing I wouldn't use is a pour over or drip coffee maker as this method of making coffee filters the crema.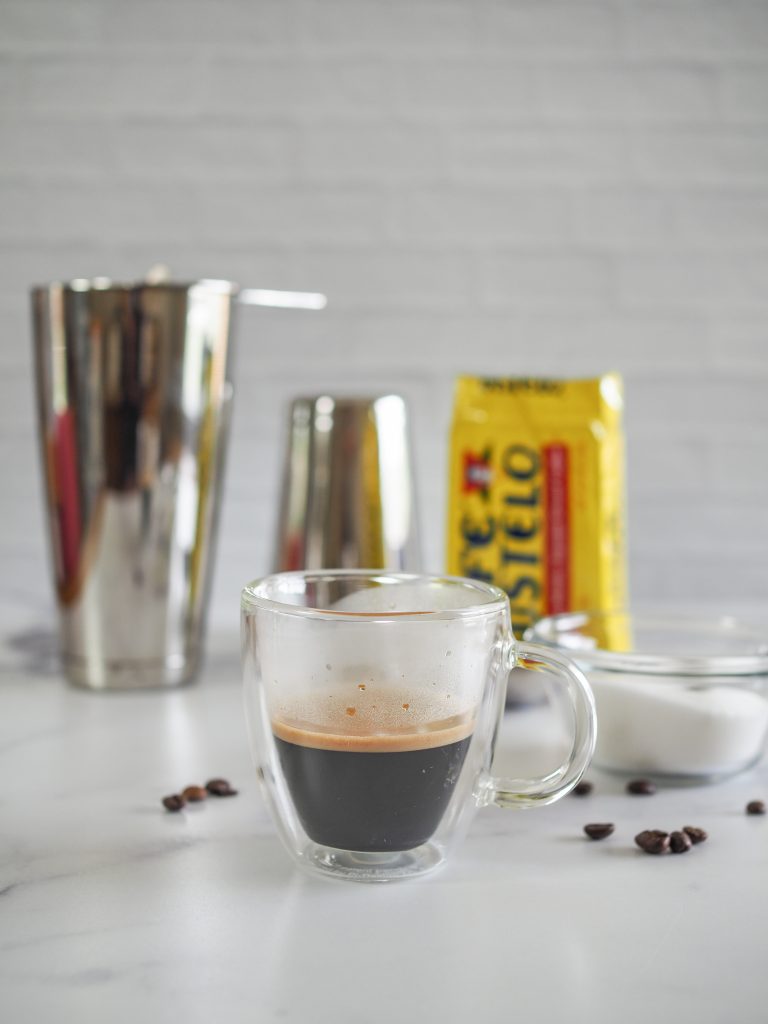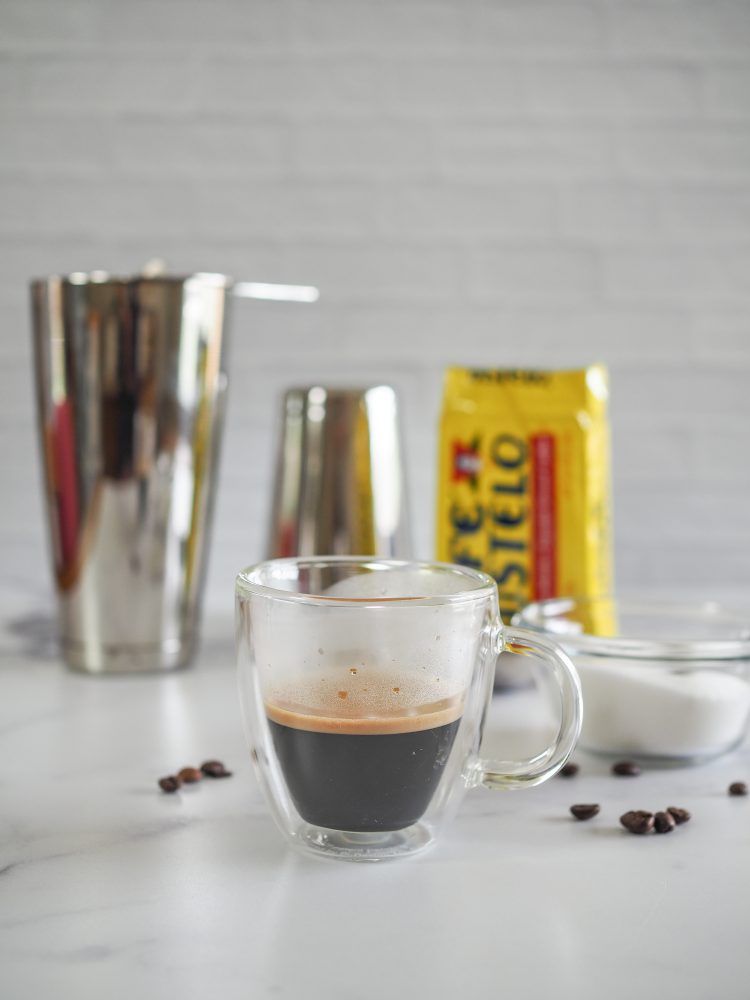 Choosing the right kind of espresso.
I wanted to add a little note here about coffee roasts. We have an espresso machine at home, so I can make an espresso with any type of bean we add to the bean hopper. However, a bold, dark roast that is finely ground will make the most flavorful shakerato. So choose something like Cafe Bustelo or Lavazza for a rich and frothy shakerato.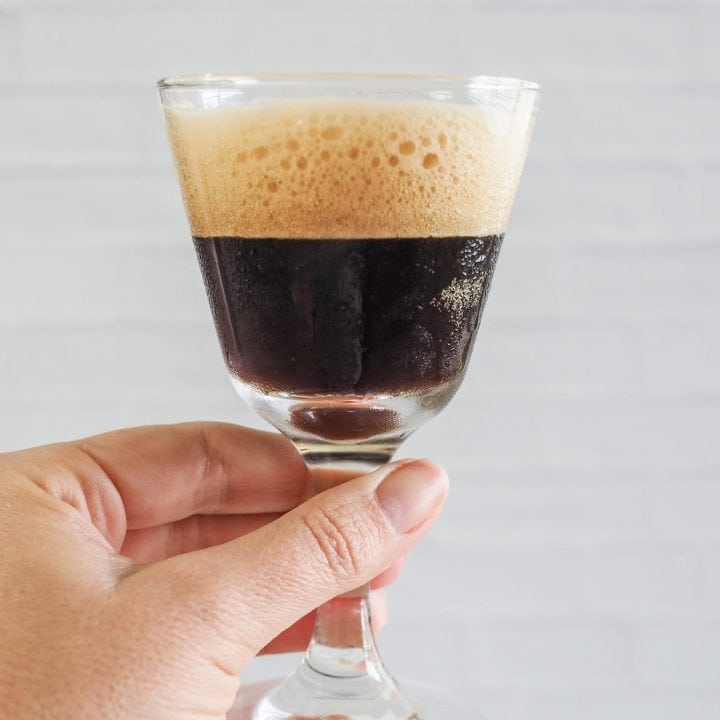 Shakerato Recipe (Italian Iced Coffee)
A simple Italian iced coffee make with espresso and sugar shaken over ice.
Ingredients
2 shots of espresso
1 cup ice
2-3 teaspoons sugar
Instructions
Brew espresso and let it sit for 1-2 minutes too cool.
Add espresso, ice, and sugar to a martini shaker and shake for 1 minute.
Pour iced espresso into class, holding back the ice while letting the foamy crema pour through.
Notes
If you don't have an espresso maker, use 1/4 to 1/2 cup of really strong coffee made in a French press.
Nutrition Information:
Yield:

1
Serving Size:

1
Amount Per Serving:
Calories:

56
Total Fat:

0g
Saturated Fat:

0g
Trans Fat:

0g
Unsaturated Fat:

0g
Cholesterol:

0mg
Sodium:

14mg
Carbohydrates:

14g
Fiber:

0g
Sugar:

13g
Protein:

0g
Nutrition information provided is only an estimate.
More Recipes You'll Love