If there were ever a food tour that sounded like heaven, it would be the new Bologna gelato tour. This tour includes a guided walk under the city's historic porticoes and takes you to three artisanal gelato shops for an epic afternoon of gelato tasting. You'll get to taste multiple flavors, learn about the history of gelato, and even eat three full cones. Yes, I said three cones! Arrive hungry, for sure. Each gelataria is hand-selected for a truly hand crafted gelato experience.
Why Bologna? The city's nickname is "la grassa," meaning "fat," since it's the heart of Italy's most famous food region producing Parmigiano Reggiano, Prosciutto, and Tagliatelle alla Bolognese. Plus, Bologna also has three of the top seven gelaterias in Italy (awarded by Gambero Rosso) and is home to gelato machine maker, Carpigiani! It really is the best place for a gelato tour in Italy. Here's the full scoop:
BOLOGNA GELATO TOUR – WHAT TO EXPECT
This is a walking tour, so wear comfortable shoes! And arrive with an appetite because you'll be tasting a lot of gelato. The tour begins in the city center at Piazza Maggiore across from the Bologna Welcome center. From there, you'll walk to one of the oldest gelatarias in the heart of the city of Bologna. Then you'll be guided to two more award-winning gelaterias that are local favorites and a bit more off the beaten path away from the touristy areas.
At each stop, you'll learn about what makes that particular gelataria unique as well as sample a few flavors before deciding on a full cone. Each gelataria offered classics like lemon, pistachio, and hazelnut. But since they're artisinal, you'll discover more unique gourmet flavors including creamy bufffalo milk, honey rosemary, and ricotta and fig. Throughout the tour, you'll also learn the difference between gelato and ice cream, how to spot true artisanal gelato, as well as see some historic spots around the city of Bologna. The walking distance in-between each shop is just long enough to increase your appetite for more gelato while also giving you a great overview of the city.
HOW TO BOOK THE GELATO TOUR
You can book the Bologna gelato tour in person at the Bologna Welcome office in Piazza Maggiore. Tours are offered at 4pm and cost €20 per person and just €10 for children.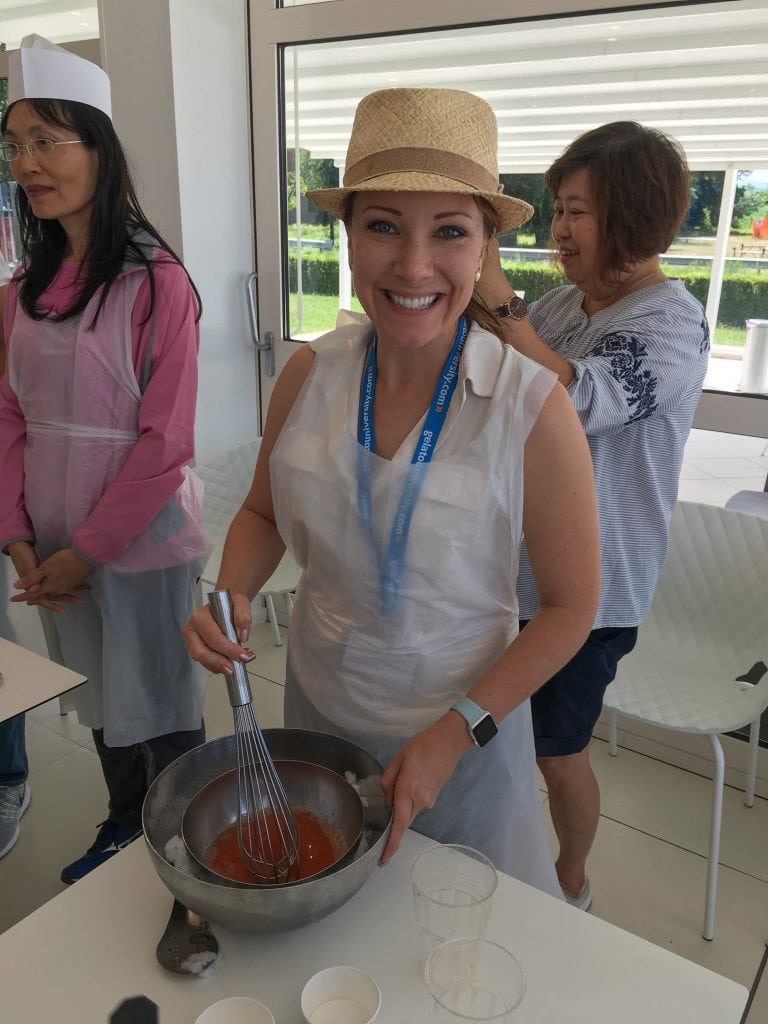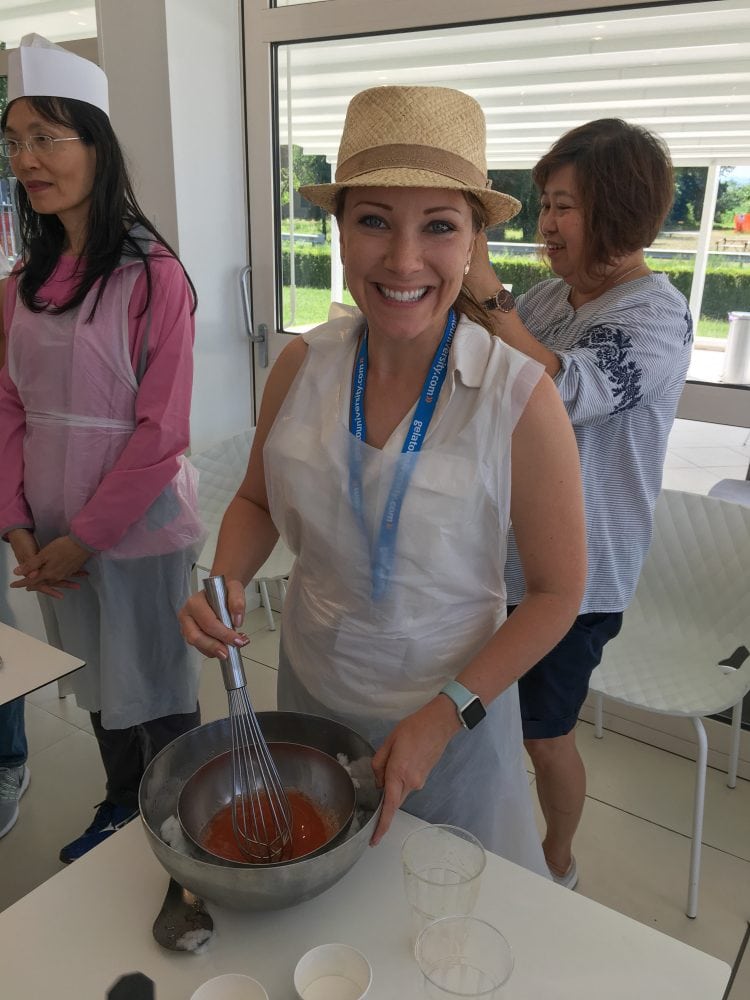 BONUS – VISIT THE CARPIGIANI FACTORY
Round out your gelato experience with a visit to the Carpigiani Factory and Museum for their Discover Gelato experience. Here you'll dive deeper into the history of ice cream, all the way back to Roman times and see some of the first gelato machines ever created. Afterwards, take a class lead by a Gelato University instructor and learn to make sorbetto by hand. The Carpigiani Gelato Museum is just outside the main city center and easily accessible by taxi or by bus. For the bus, purchase a bus ticket at a Tabacchi shop for approximately €2. Then take bus 87 from Via Indipendenza from stop XX Settembre/Autostazione located at the end of Via Indipendenza near the train station. Be sure to let the bus driver know you plan to go to the factory as there is a stop right in front of the building.
Want to save this tour idea! Pin it!