I've had a stuffy-nose kinda cold this past week. I know, lousy way to start off the new year. But the good news is that I had a gin hot toddy recipe I'd been intending to make and this cold gave me the perfect excuse to open up a bottle of gin in the name of health.
If you're unfamiliar with a hot toddy, it's kind of like making tea with bit of an extra kick. And as my grandmother would say, it's the kick that cures the cold. The ingredients needed to make a basic hot toddy include whisky or brandy, honey, lemon, and hot water.
This hot toddy concoction, however, comes from the distillers of one of my favorite craft gins in the world — Shortcross Gin from Northern Ireland. Instead of lemon, a bit of orange and cinnamon are used to enhance the botanicals in the gin. Add to that a bit of soothing hot water and a spoonful of honey to help the medicine go down and you've got a great cold-weather cocktail.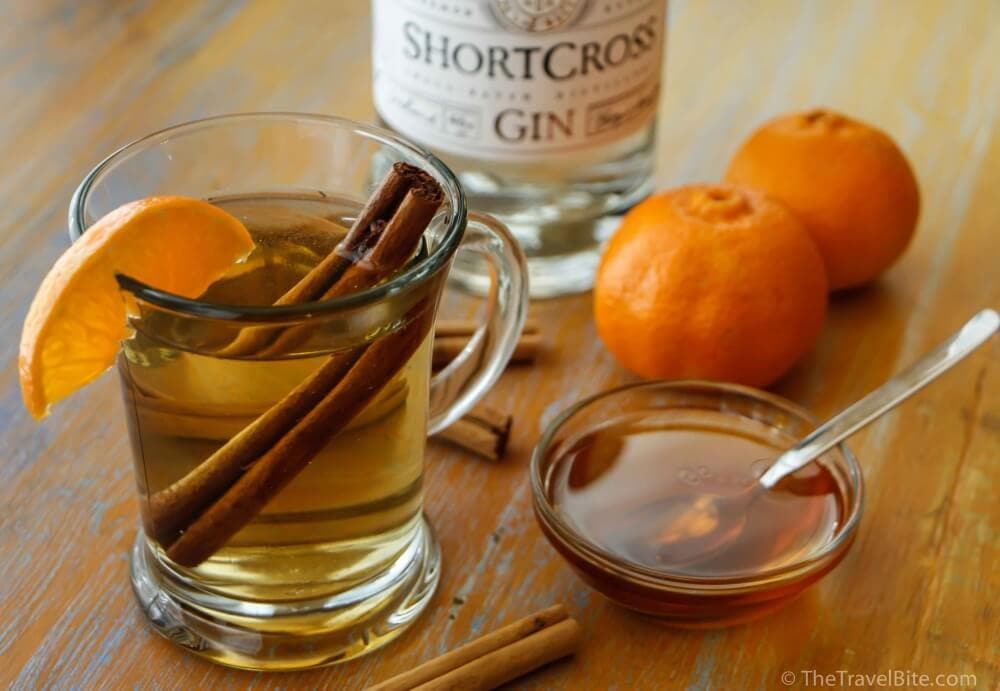 I visited the Rademon Estate Distillery (where Shortcross Gin is made) when I spent a day in Belfast during my gin tour of Great Britain. It's a beautiful place out in the countryside and was even one of the locations used for filming Game Of Thrones (you can see some pictures of my visit in my 24 Hours In Belfast roundup). What's even more fun, is that they're super active on social media. So, make a comforting mug of gin hot toddy and raise a toast to @LordGin and @LadyGin on Twitter!
You Might Also Like
Gin Hot Toddy Recipe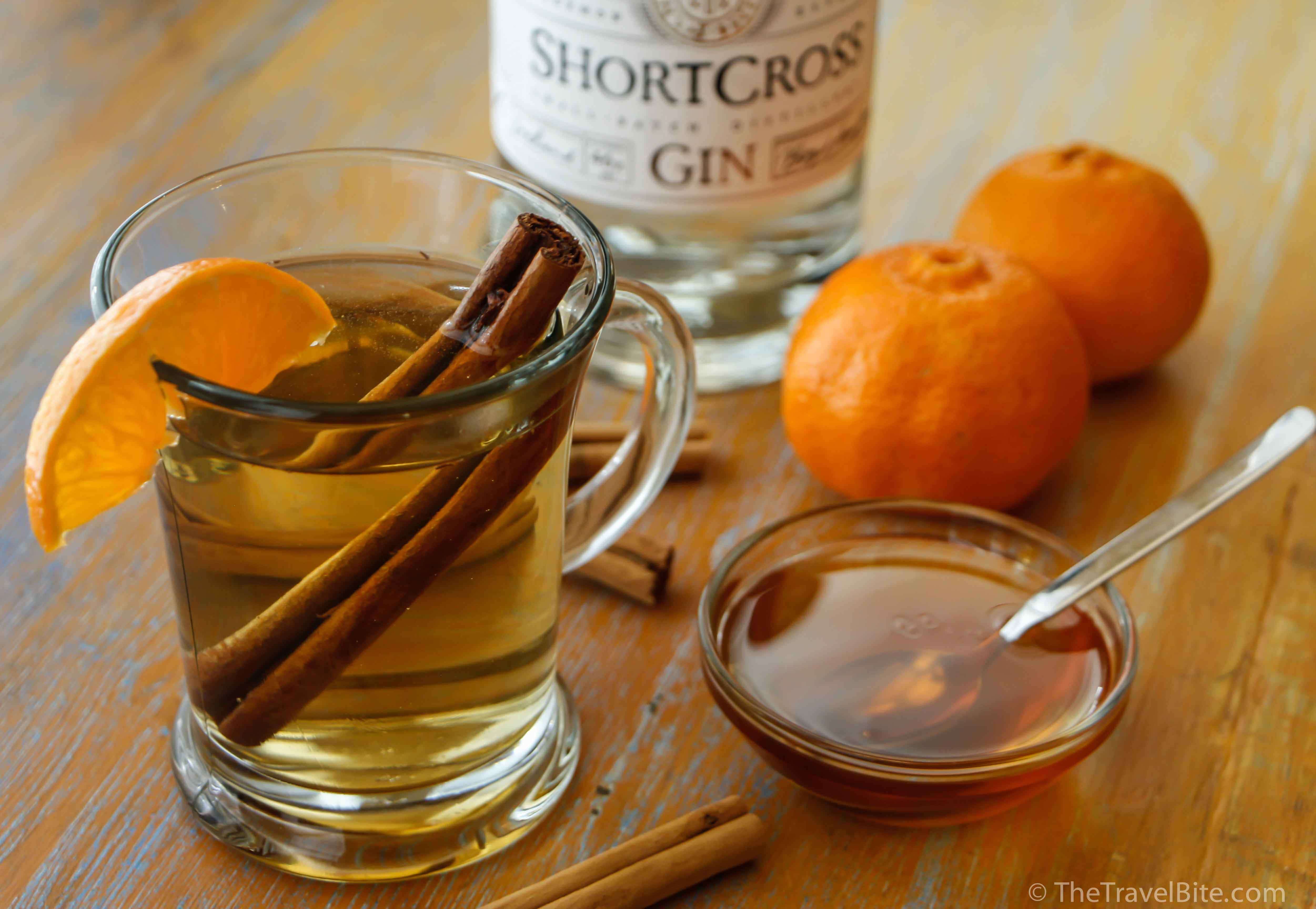 Gin Hot Toddy
Ingredients
1 Tbsp Honey
1 oz Gin
1/4 Cup Hot Water
Juice from one orange (about 1 to 2 Tbsp)
Garnish with a cinnamon stick and orange slice
Instructions
Pour gin, honey, and orange juice in a large mug. Top off with hot water (just like making tea) and stir until honey is dissolved.
Sip and enjoy!
Want to save this idea for later? Pin it! 🙂