I have been on the hunt for a great tasting gluten free carrot cake recipe. With plans to visit my family over Easter, and knowing my Mom was on a special diet, I had to come up with a semi-healthy dessert.
The results of my search were a little disappointing and I ended up trying out a recipe I found on About.com. Though, I found a couple of flaws with it when I tested the recipe, such as the amount of cream cheese and oil suggested. Using only 3 ounces of cream cheese doesn't produce enough frosting to cover the top of the cake, let alone the whole thing. And then from reading the comments on the recipe, I could tell that one and a half cups of oil would probably leave the center a sticky mess no matter how long it baked for.
After making some adjustments, and testing the recipe three times, we finally indulged in a slice of gluten free carrot cake heaven. Honestly, I couldn't even tell that this was gluten free!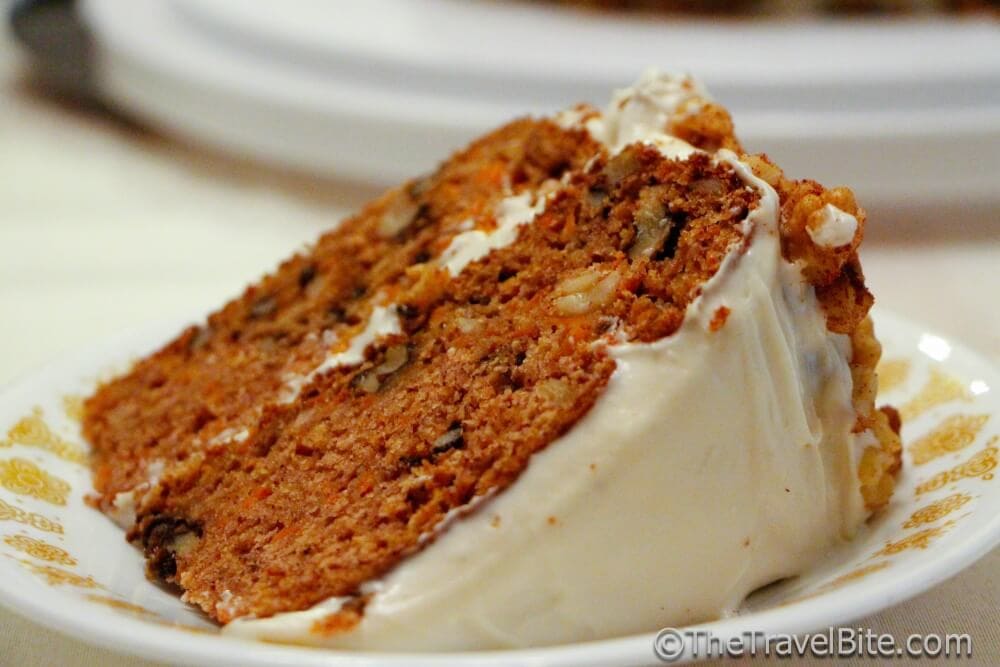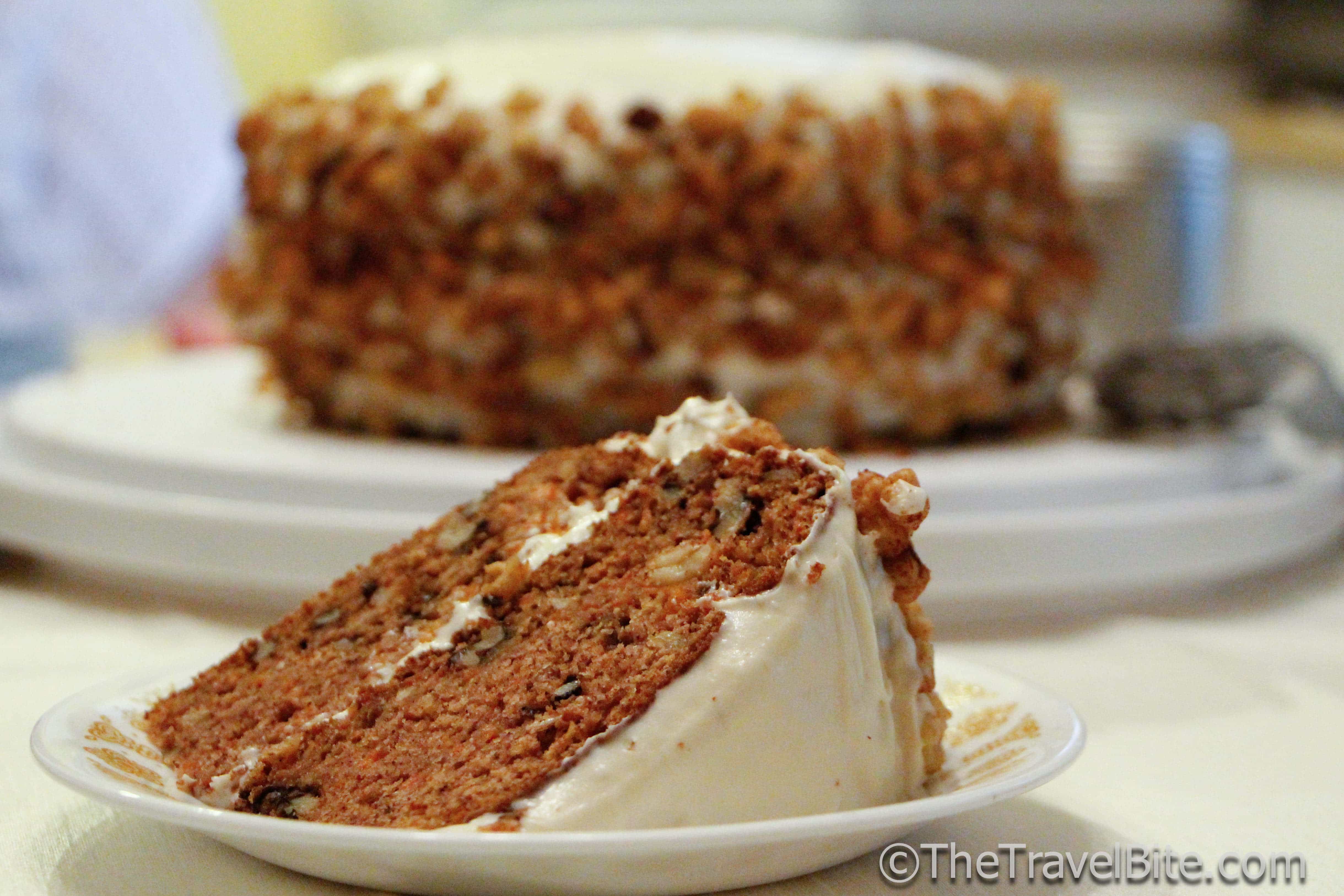 Gluten Free Carrot Cake
Total Time:
1 hour
10 minutes
A healthy gluten free carrot cake recipe.
Ingredients
1 cup Splenda
4 eggs
1 1/2 cups unsweetened apple sauce
2 cups gluten-free all purpose flour mix
2 teaspoons baking powder
2 teaspoons baking soda
1 teaspoon xanthan gum
2 teaspoons cinnamon
1 teaspoon salt
2 teaspoons vanilla extract
1 cup chopped walnuts
2 cups freshly grated carrots
4 tablespoons unsalted butter, softened to room temperature (for icing)
8 ounces of low fat cream cheese (for icing)
1 teaspoon vanilla extract (for icing)
1 cup Splenda (for icing)
Instructions
Preheat oven to 350 F. Use two 9 inch cake pans or one 9x13 pan. Grease your baking pans with butter. I typically rub down the inside of the pan with a quarter of a cold stick of butter, making sure to cover all the surface area.
To start, measure out all your ingredients. It helps to add the baking soda, baking powder, cinnamon, salt, and xanthan gum to one small bowl.
Peel 8 - 10 carrots, then chop into one inch chunks and add to a food processor. Blend them until they're finely grated. This should yield about two cups of grated carrots.
Cream the sugar and eggs in a large mixing bowl with an electric beater or stand mixer. Next add the apple sauce and vanilla and blend until smooth.
In a separate bowl, combine all your dry ingredients and mix them together using a whisk. This includes your gluten-free flour, baking soda, baking powder, xanthan gum, cinnamon, and salt.
Slowly add the dry ingredients to the wet ingredients and beat until well blended. Next, stir in the grated carrots and nuts using a fork.
Pour the batter into greased baking pans and bake for 50 minutes or until a toothpick inserted into the middle of the cake comes out clean.
To make the frosting, add the butter, cream cheese, vanilla extract, and Splenda to a large mixing bowl and beat until smooth and creamy. It will take an extra minute or two for the sugar granules to dissolve, but if you continue beating the graininess with smooth out. Chill icing in the refrigerator for at least one hour before frosting.
Notes
For best results wrap the cakes in plastic wrap and cool them (as well as the icing) overnight in the refrigerator before frosting.
For decorating the sides with nuts, add 1 1/2 cup of walnuts and a tablespoon of cinnamon to a freezer bag and shake until the nuts are well coated. Then, I take a handful at a time and press along the sides of the cake.
Originally posted in 2013. Updated in 2019.