Being a travel writer that loves to follow her taste buds for a good food story, I try to eat as healthy as possible when I'm home. Typically, that means eliminating all gluten and dairy from my diet and eating more whole grains and unprocessed foods. But every once in awhile I crave a sweet treat, especially when I'm at the farmer's market.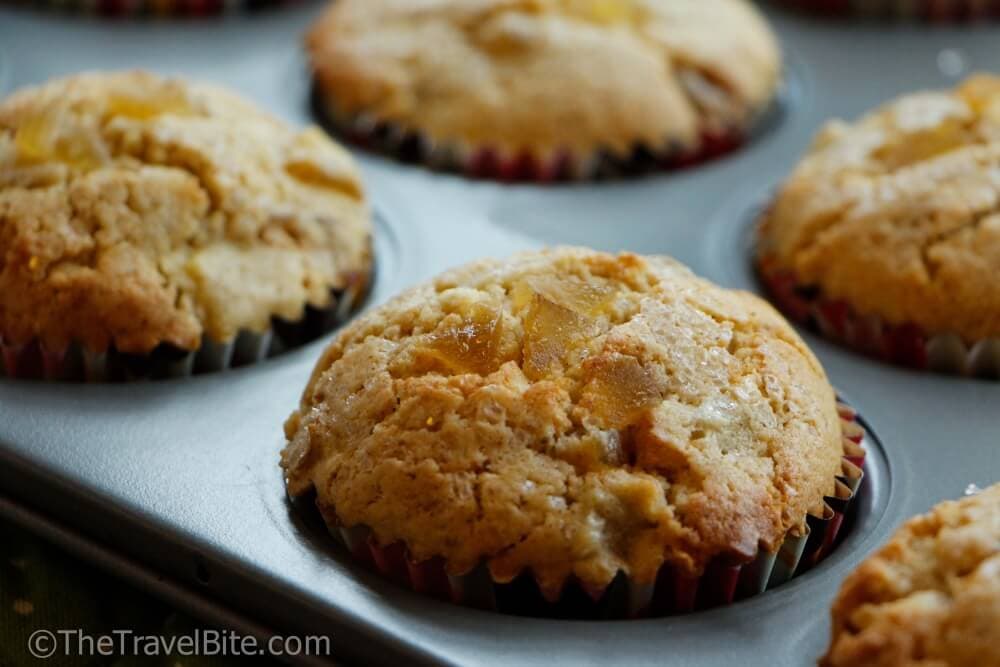 Winter Park has a great one I like to go to on Saturday mornings to stock up on fruits and veggies. This past weekend I even made an impulse buy and got a plumeria plant. It's just a stick in a pot right now, but we'll see if it starts to leaf and create those fragrant blooms that remind me of Thailand and Hawaii. Anyhow, there is one vendor I have to avoid … and that's the fresh baked bread lady. She's got a ginger pear scone that's to-die-for, but since it's such a calorie bomb I try to avoid all temptation.
After testing out a few gluten free muffin recipes, I came up with one of my own based on my favorite flavor of scone. It's gluten-free, but not totally guilt-free has it does have sugar and butter. I did the math based upon the ingredients and it works out to be about 180 calories per muffin. Enjoy!
Ginger Pear Gluten Free Muffins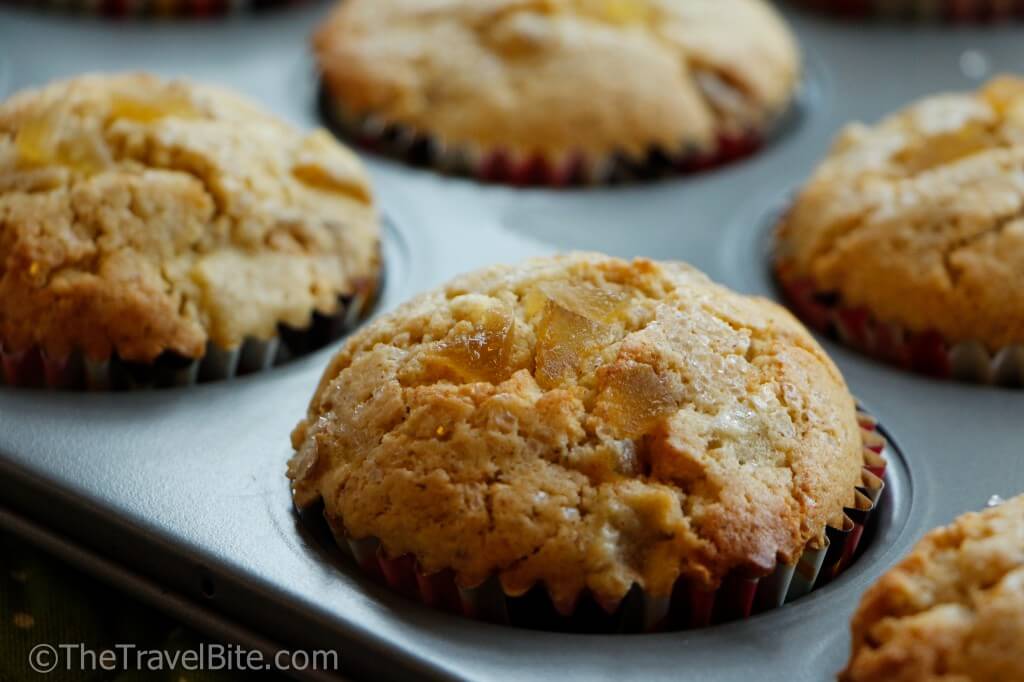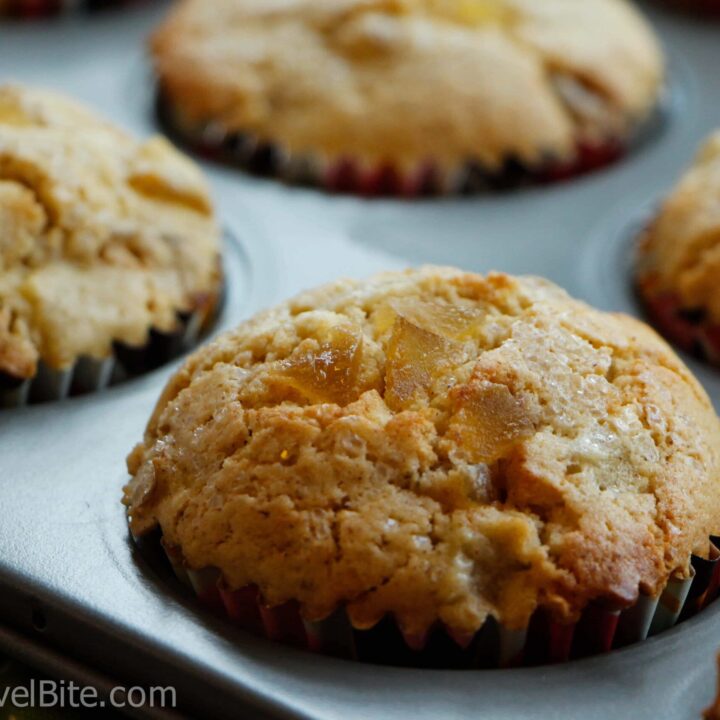 Recipe: Gluten Free Ginger Pear Muffins
Ingredients
1 1/2 cups gluten-free all-purpose flour
1 1/2 tsp baking powder
1 cup light brown sugar
1 tsp cinnamon
1/2 tsp sea salt
1 egg
1/2 cup coconut milk
1/2 cup (1 stick) unsalted butter
1 cup diced pear
1/2 cup diced candied ginger (save half of this for topping)
1/4 cup of sparkling sugar or sugar sprinkles
Instructions
In a small bowl, whisk together your dry ingredients: flour, baking powder, salt, and cinnamon.
In a large bowl, beat together the egg, coconut milk, brown sugar, and butter. Then add in dry ingredients and mix well.
Fold into batter the dice pear and 1/4 cup of the candied ginger.
Divide batter into muffin cups using a spoon. (The foil-lined muffin cups work best for retaining their color and not sticking to the muffin.)
Sprinkle sugar and remaining ginger on top of the muffins for decoration (and a sweet crunchy top).
Bake at 350 for 25-30 minutes. Let cool, and enjoy!
Nutrition Information:
Yield:

12
Serving Size:

1
Amount Per Serving:
Calories:

196
Total Fat:

3g
Saturated Fat:

2g
Trans Fat:

0g
Unsaturated Fat:

1g
Cholesterol:

17mg
Sodium:

174mg
Carbohydrates:

41g
Fiber:

1g
Sugar:

27g
Protein:

2g
Nutritional information provided only an estimate.
More Recipes You'll Love!