Whipped ricotta dip is one of my favorite Italian-inspired dips to pair with charcuterie or snack boards as it is light, creamy, and very versatile. You can serve it with crusty bread, crackers, or sliced vegetables. And if there's any left over, I like to use it in the morning as a spread for ricotta toast with prosciutto and sliced fruit.
Here are a few tips on how to make the best whipped ricotta. And if you're ready to make it now, just click the jump-to-recipe button above. Enjoy!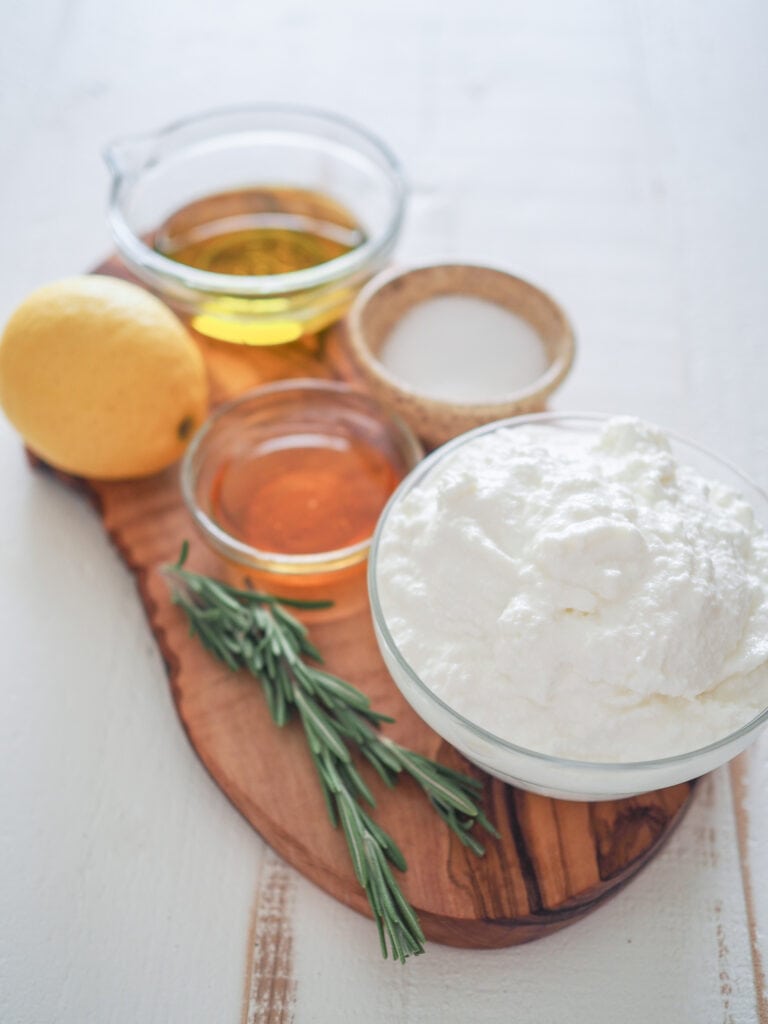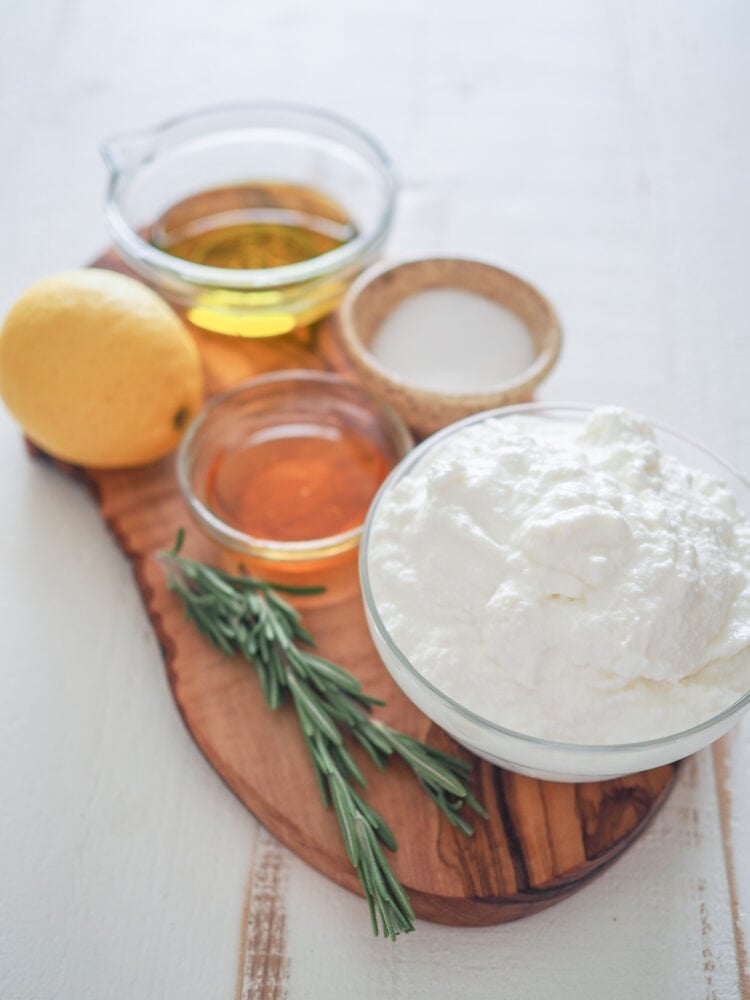 What Is Ricotta Cheese Used For?
Ricotta is an Italian whey cheese that you'll often find stuffed in ravioli, manicotti, or layered in a cheesy lasagna. It is incredibly mild and easily takes on the flavor of other spices and ingredients which is why it's also the preferred cheese in desserts like cheesecake or cannoli filling.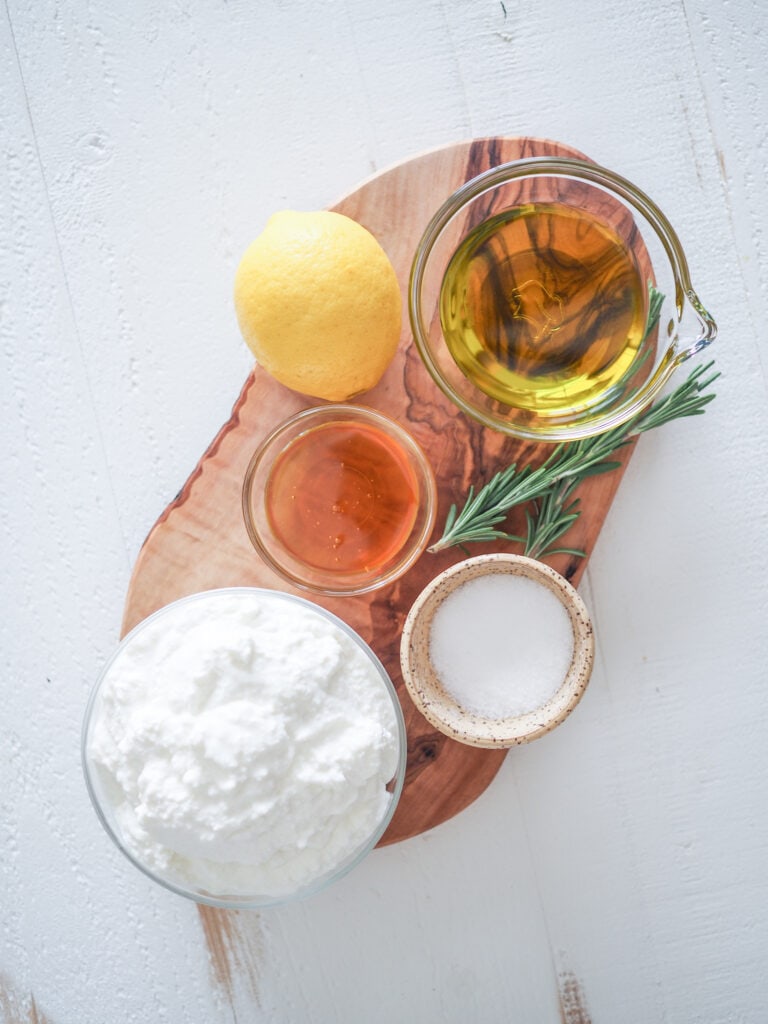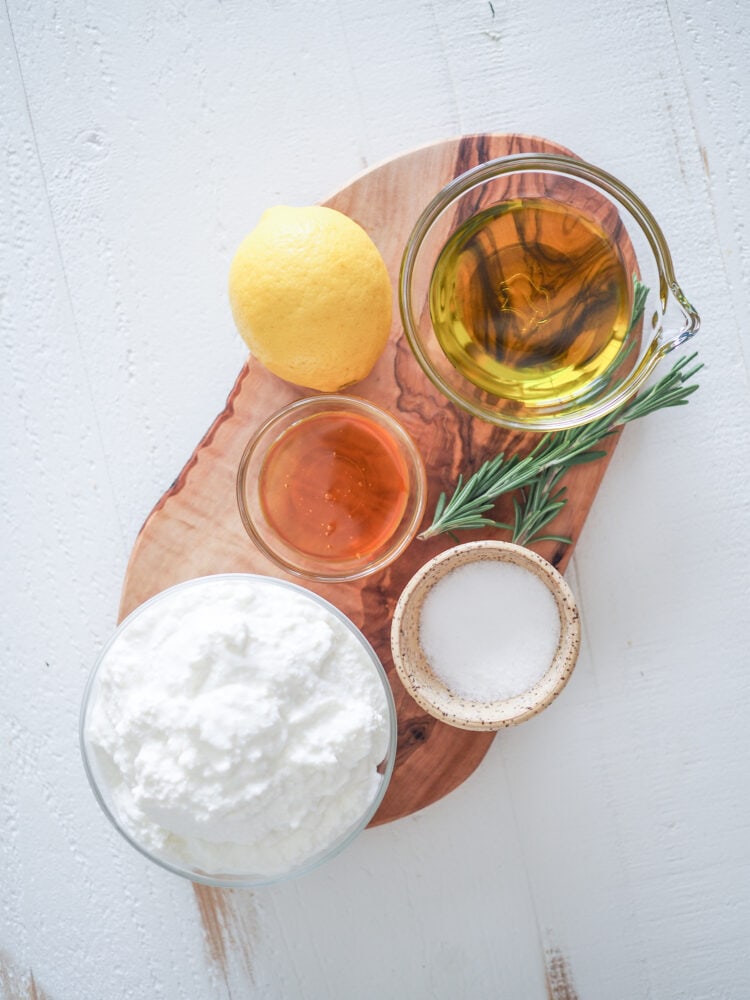 What Does Ricotta Cheese Taste Like?
Fresh ricotta has a mild, slightly nutty flavor. And store bought ricotta tends to be even more neutral. The texture is thick and creamy, with tiny granules throughout. Because of its neutral flavor, ricotta works well in both sweet and savory dishes. So you'll find it in both dinner casseroles and desserts!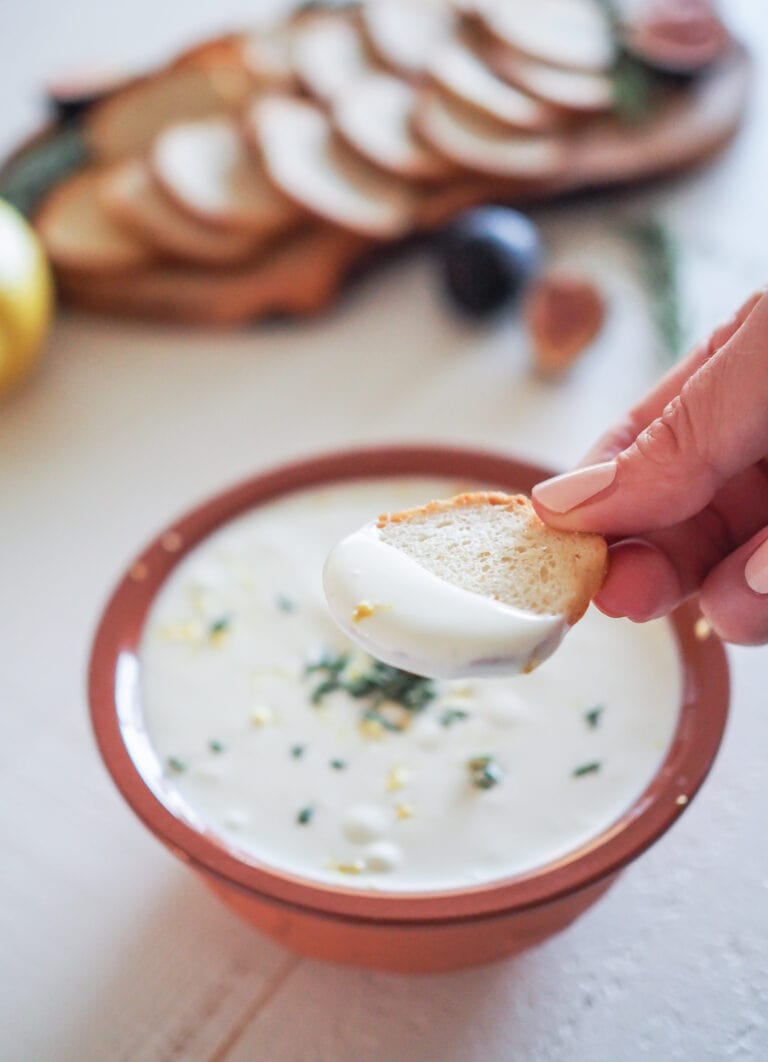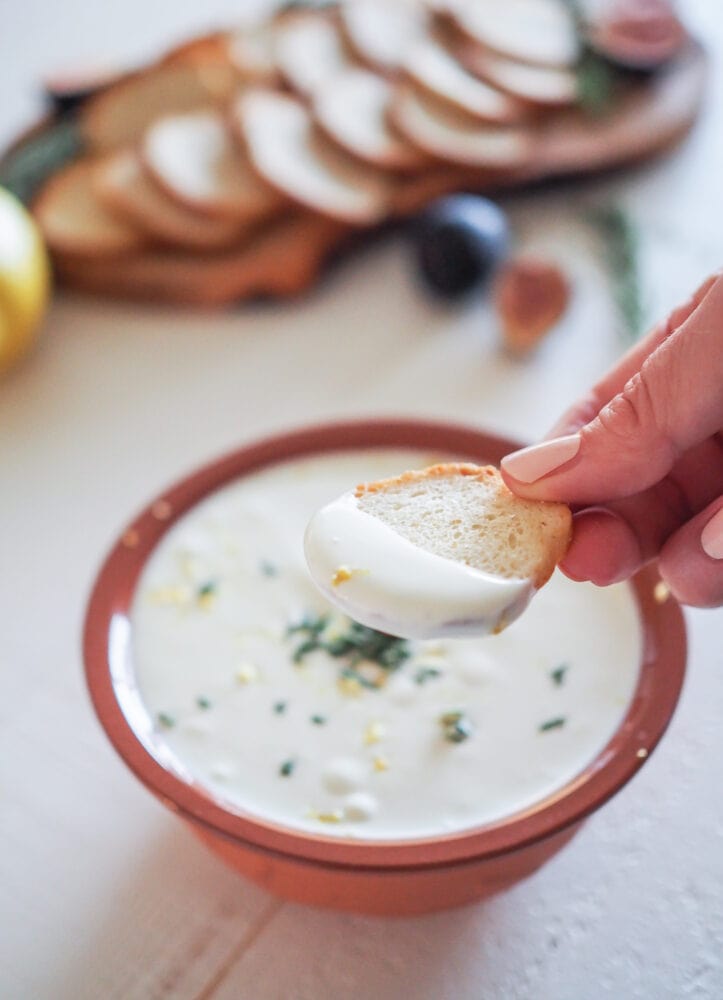 Can You Eat Ricotta Cheese By Itself?
You certainly can! Spread it on toast, drizzle it with honey, serve it with prosciutto and figs, whatever your head desires. Ricotta cheese on it's own has a creamy taste and grainy texture. But it doesn't have a strong flavor, so adding some spice to it, whether sweet or savory, will enhance the taste.
Whipped ricotta is also a good substitute. It can be used in place of Greek yogurt, sour cream, or even crème fraîche in cold soups, as a base for dips, and in desserts.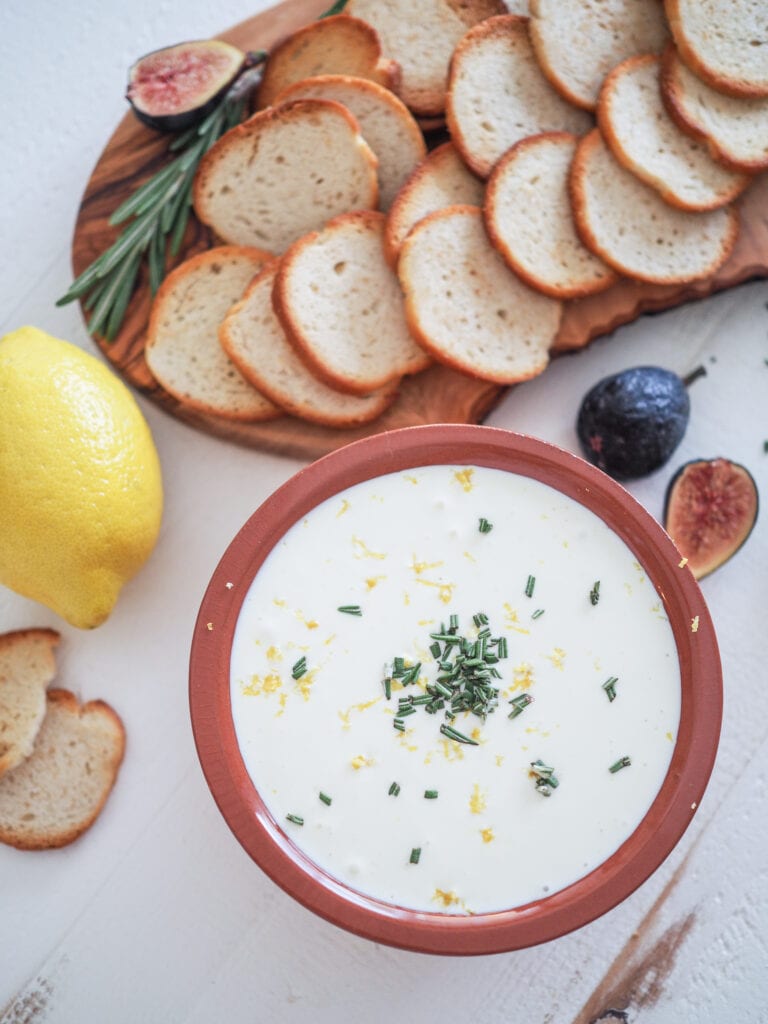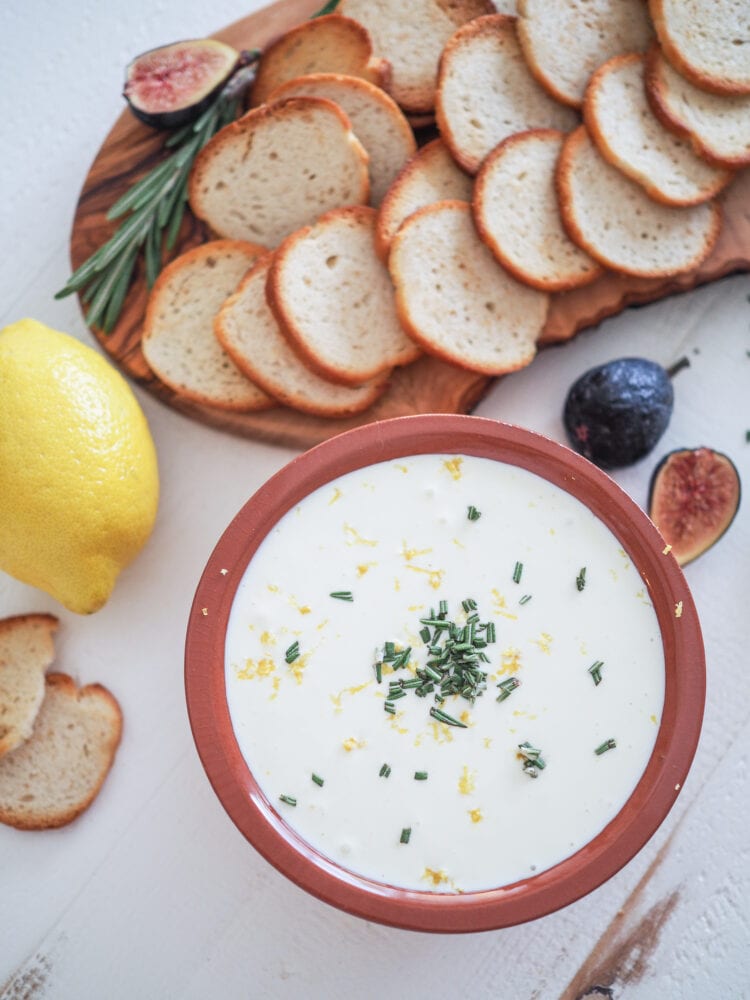 Whip Ricotta In A Blender or Stand Mixer?
Personally, I've found the best (and easiest!) way to whip up ricotta cheese is with a blender. I've made it in a stand mixer too, but then it tends to be too full of air and bubbles. While, the blender makes whipped ricotta nice and creamy and smooth. Plus a blender emulsifies the oil and blends in the other flavors, such as lemon zest and spices.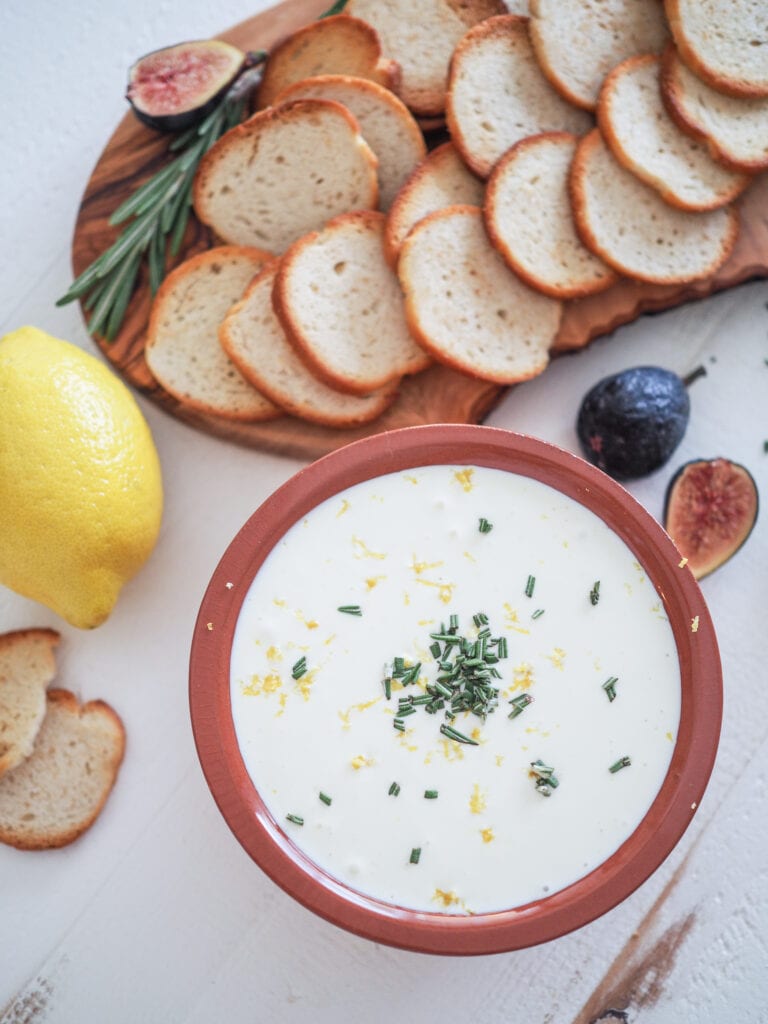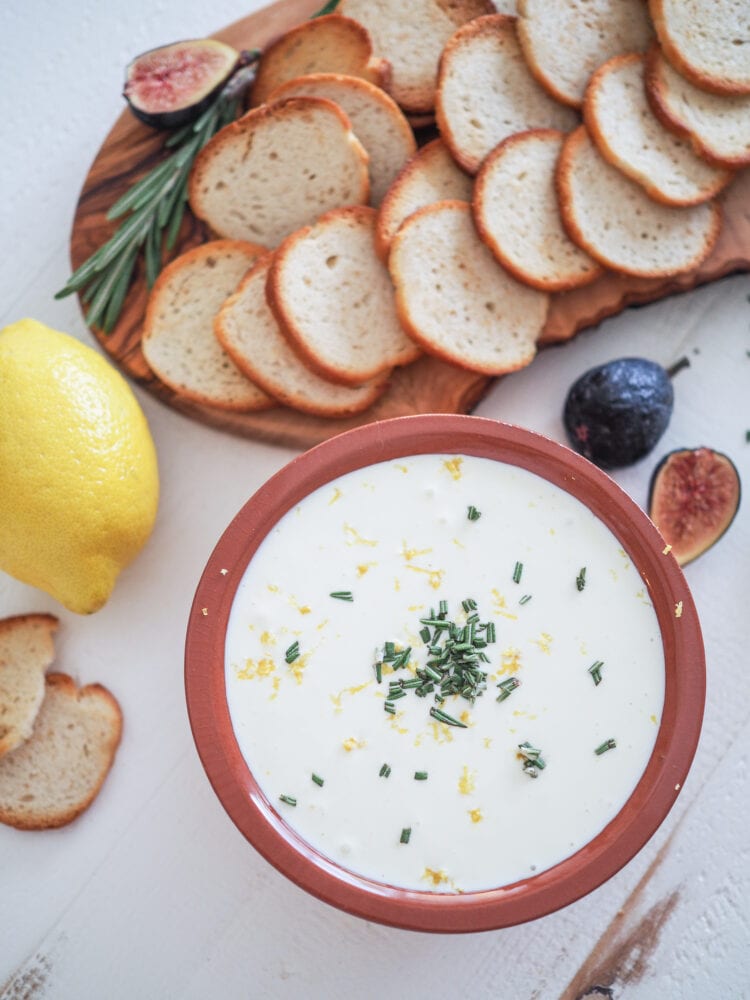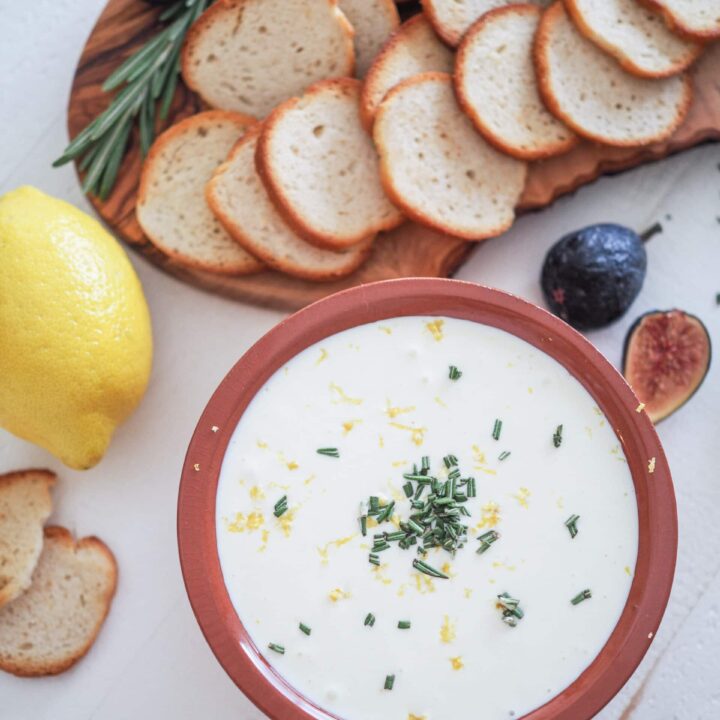 Whipped Ricotta Dip with Lemon and Olive Oil
Ingredients
2 cups ricotta cheese
1 Tbsp olive oil
1 tsp honey
Zest from one lemon
½ tsp sea salt
¼ tsp black pepper
Instructions
Add ricotta, olive oil, honey, salt, and pepper to a blender.
Wash and dry the lemon. Zest entire lemon over ricotta in blender.
Pulse ingredients two to three times to incorporate lemon zest, then blend on high for 30 seconds to 1 minute until desired consistancy is reached.
Serve with crusty bread, crackers, or fruit slices.
Notes
Add 1 Tbsp of granulated sugar to make this into a sweet fruit dip.
Add 1/2 Tbsp of chopped rosemary or thyme for a more herbal dip.
Nutrition Information:
Yield:

10
Serving Size:

1
Amount Per Serving:
Calories:

83
Total Fat:

5g
Saturated Fat:

3g
Trans Fat:

0g
Unsaturated Fat:

2g
Cholesterol:

15mg
Sodium:

165mg
Carbohydrates:

3g
Fiber:

0g
Sugar:

0g
Protein:

6g
Nutritional Information Is Only An Estimate
More Recipes You'll Enjoy