I don't know about you, but we tend to favor sweets around the holidays and winter months. There's just something about cake or cookies that make a hot beverage like tea so much more cozy and inviting. So, I was craving vegetables and something that felt healthy to balance out our holiday indulgences. And this Winter Kale Salad is just what I needed. It's adapted from a recipe I picked up at Essencia Restaurant in Miami back when kale was a hot trend (it still is, I think?). Anyway, I switched out the fruits and nuts they had to include what is in season at the moment and also to make it less tropical and more winter-like.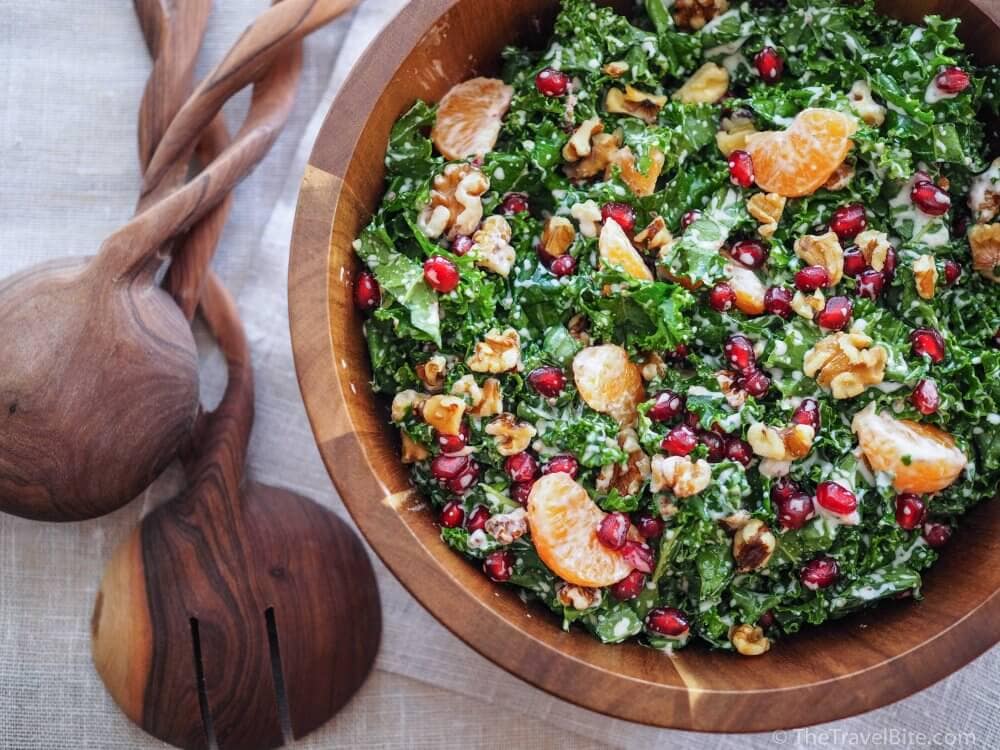 I'd encourage you to buy a bundled bunch of fresh kale rather than the pre-chopped bag. The pre-chopped winter kale is great for smoothies, but it includes the stems which I think are a bit unpleasant to chew. When you have whole kale leaves, you can remove the stems and just use the leafy greens. I like to roll them up tight and slice them to make thin ribbons.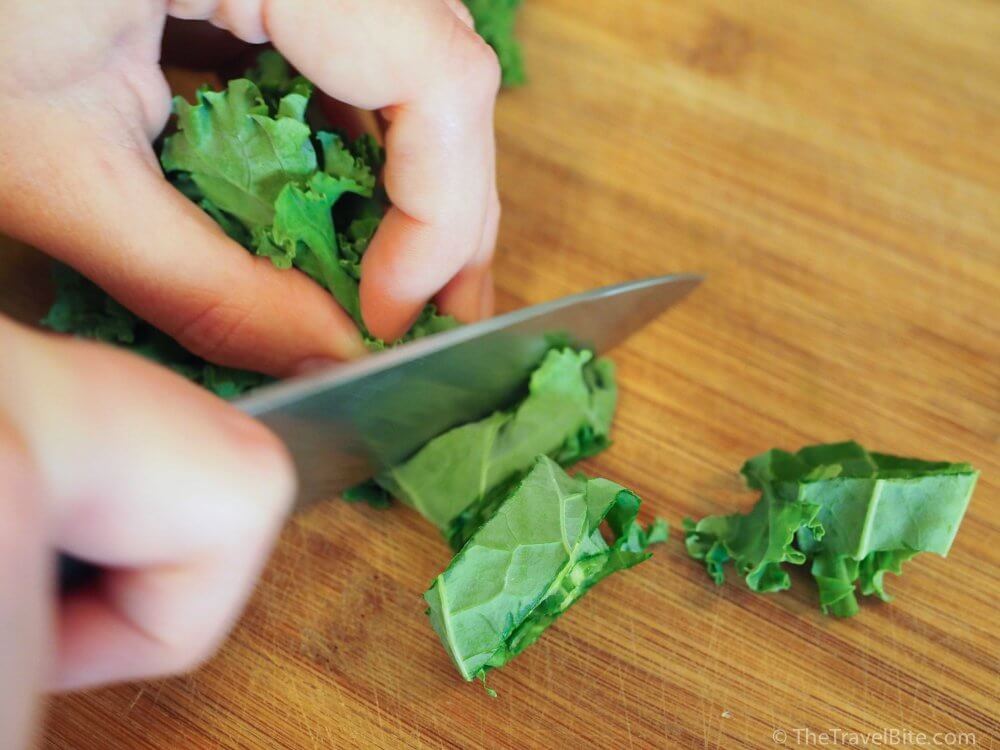 Also, when you mix up the ingredients for the dressing, it's going to look like A LOT. Just trust me, it is just the right amount. Once you toss it in with the kale and other ingredients, it won't seem so heavy. Plus, it's mostly greek yogurt which is light in calories and heavy in protein, so you don't have to worry about "too much dressing" on this salad. The yogurt based vinaigrette also helps tenderize the rigid kale leaves, so don't be tempted to serve it on the side either.
Enjoy! It makes a great side dish for holiday gatherings (this recipe is for four servings, so make more if you have a lot of family of friends over), but we also like to have it as a quick weeknight meal with some grilled chicken on the side.
Winter Kale Salad with Tangy Yogurt Dressing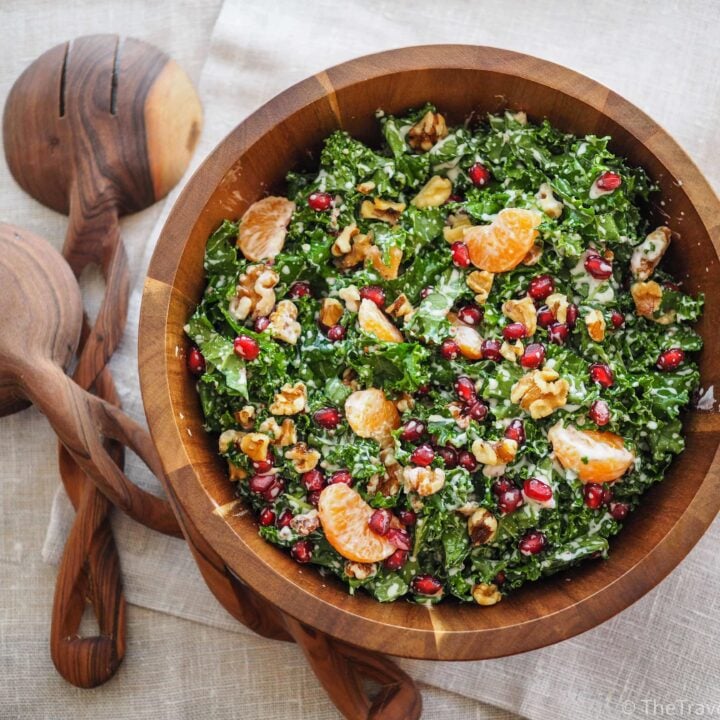 Kale Salad with Yogurt Dressing
Ingredients
6 - 8 oz Kale, cut into ribbons
3 small mandarin oranges (or 2 regular oranges)
1/3 cup pomegranate seeds
1/2 cup crush walnuts
1/2 cup plain greek yogurt
1/4 cup olive oil
1/4 cup apple cider vinegar
1 tbsp whole grain mustard
2 tbsp honey
Salt and Pepper to taste
Instructions
Pull or cut the kale leaves from stems, roll leaves and slice thin to make ribbons.
Add the greek yogurt, olive oil, vinegar, mustard, and honey to a large bowl and whisk together to make the dressing.
Add the kale and toss until well coated with the dressing.
Finish the salad by topping with the mandarin slices, pomegranate seeds, and walnuts. Gently mix together and serve.
Nutrition Information:
Yield:

4
Serving Size:

1
Amount Per Serving:
Calories:

396
Total Fat:

24g
Saturated Fat:

3g
Trans Fat:

0g
Unsaturated Fat:

20g
Cholesterol:

1mg
Sodium:

208mg
Carbohydrates:

41g
Fiber:

9g
Sugar:

22g
Protein:

12g
Nutritional information provided is only an estimate.