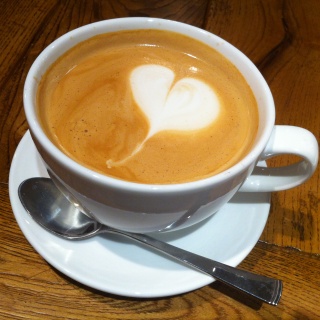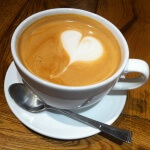 "Coffee is the best thing to douse the sunrise with."  ~Terri Guillemets
It's no secret that I love coffee as I probably post about my "morning cup" or "afternoon pick-me-up" way too often on Twitter and Facebook.  I find it fascinating to try different types of coffee when I travel and these happen to be a few of my favorites coffees of the world.

Turkish Latte: This probably isn't a 'true' Turkish Latte, but it's one of my savory favorites.  It's a traditional American latte spiced with cardamom.  Unlike the thick syrupy bitter sludge that Turkish coffee is known for, this version is sweet and spicy in a pumpkin-pie sort of way.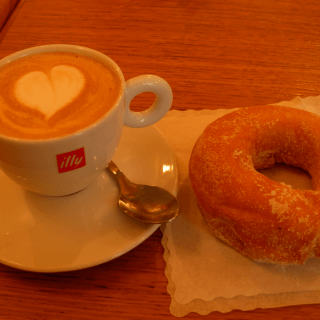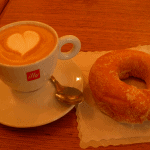 Costa Rican Coffee: I've found that coffee from Costa Rica is so mild and nutty in flavor, it doesn't need any accompaniments to make it palatable.  Just drink it naked … plain black without milk or sugar.
Lagrima: This one has a romantic name.  Popular in Argentina, though I discovered it while visiting Sunny Isles Beach in North Miami.  Lagrima essentially is Spanish for "tear drop."  A lagrima is a cup of steamed milk with a "teardrop" of coffee.  Perfect for those who love the smell of coffee, but need to acclimate to the taste.
Cortido: This is another one of my favorites to order in Sunny Isles Beach.  Also called Cuban coffee, a cortido is an espresso with a little bit of milk and a lot of sugar.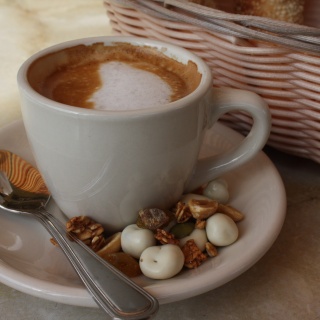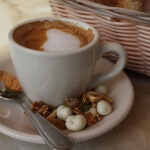 It's almost syrup-like, tasting sweet and delicious with quite a caffeinated kick
Affogato: In the ultimate combination of my two favorite foods, this one blends together gelato and coffee in the same way you'd make a root beer float.  The literal translation of 'affogato' is 'drowned.'  So essentially you're drowning a scoop of gelato with a shot of hot espresso.  That's a cup of heaven!
Mexican Coffee: The warm sensation of Mexican hot-chocolate, flavored with a hint of ancho chile powder and cinnamon is a favorite of mine during the fall season.  But this coffee version is sweetened with a Mayan honey liquor is sure to warm you a lot faster than the hot chocolate version!
Monkey Butt Coffee:  The proper name for this is actually Kopi Luwak.  At an average of $120 per pound, it is one of the rarest, most expensive coffees in the world.
For Italy, there's so many fun ways to order coffee that I had wrote a guide to ordering coffee in Italy in order to explain them all.  My favorite of these is the shakerato, an espresso shaken in a martini shaker with a bit of ice and sugar.  It makes a refreshing afternoon drink.
What other types of coffee have you sipped and savored around the world?  Do comment and share below!