One of the things I loved about Catalan cuisine is it's rustic simplicity. And the one meal that captures this best is Pa Amb Tomaquet, a traditional breakfast of bread, tomato, olive oil, and sea salt.
I first noticed these delicious ingredients displayed every morning in our hotel lobby along with fruit, meat and cheeses. Fellow blogger and Seville resident, Abi with Inside The Travel Lab, pointed it out to me and showed me how to construct my first pa amb tomaquet … (continued below)

It's actually quite easy, but the secret is in finding the perfect tomatoes. They have to be thin-skinned, flavorful and juicy. The second most important thing is having quality olive oil. Don't tell the Italians, but I actually prefer Spanish olive oil to all others that I've tried. It has a bold taste that makes it so much more then 'adding oil' to your bread.
During my time in Costa Brava, we also took a cooking class with Chef Jordi from ICookIt.es. Thankfully, the first thing we did was make pan amb tomaquet as a snack (I craved this stuff daily while in Spain!).
Here are his instructions for this classic Catalan treat.
Pa Amb Tomaquet
(Traditional Spanish Breakfast)
Ingredients
Rustic Bread
Vine-ripe Tomatoes
Extra Virgin Olive Oil
Sea Salt
Method
– Start by assembling all your fresh ingredients. Toast the bread on both sides.
– Cut the tomato in half and rub the cut side into the bread until it is well moistened with pulp and only the tomato skin is left in your hand (see photos below).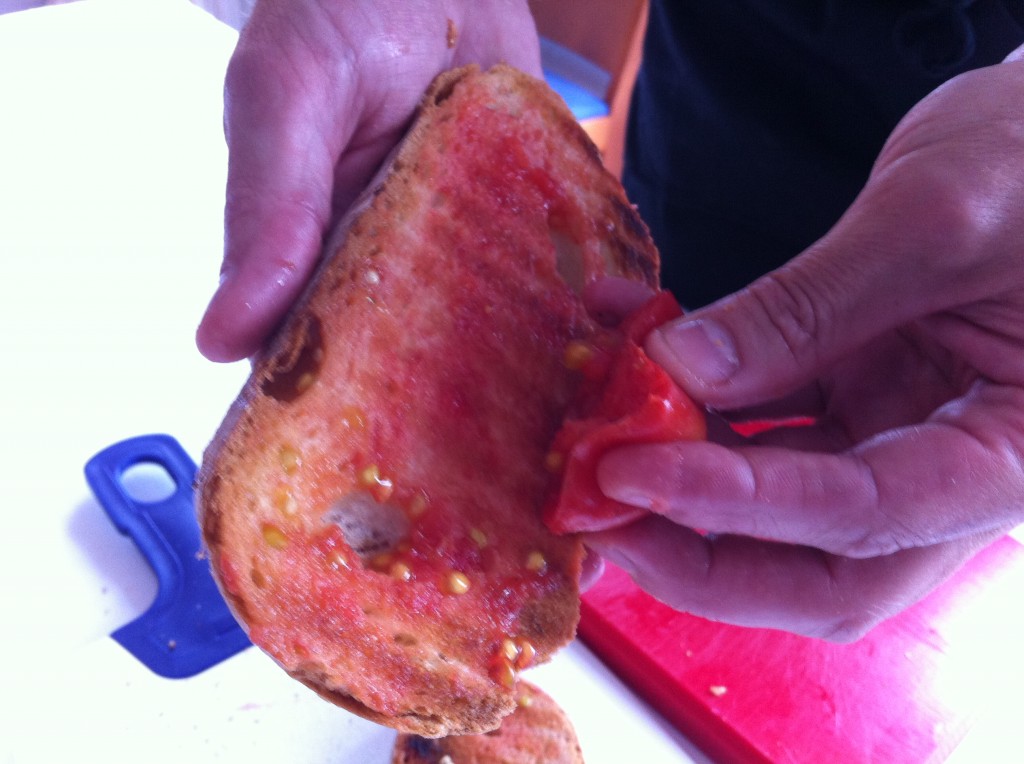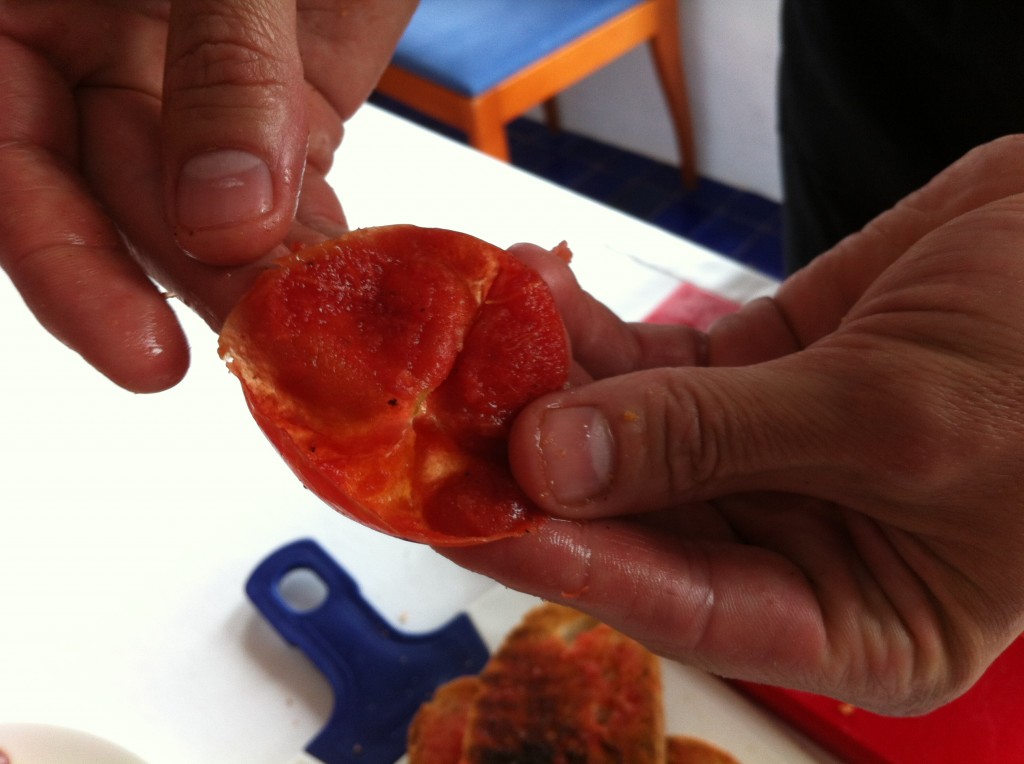 – Drizzle generously with olive oil and sprinkle with salt. Serve with cheese and sliced meats.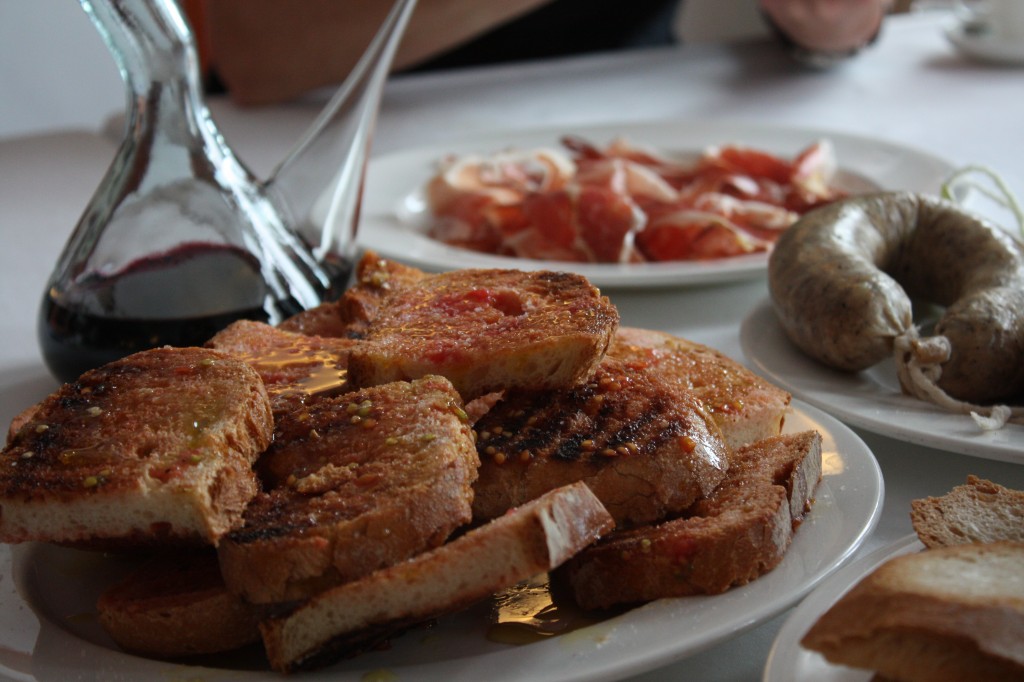 More Recipes + Stories We Think You'll Love!