Cavatappi is a toothsome pasta, named for it's curlicue corkscrew shape that's perfect for holding on to a savory sauce — and you're going to love this lemon ricotta sauce we have below. This recipe is inspired by a dinner we had at a Sicilian wine estate just outside Catania during our food tour of Sicily , a lemon cavatappi topped with crushed pistachios and roasted tomatoes.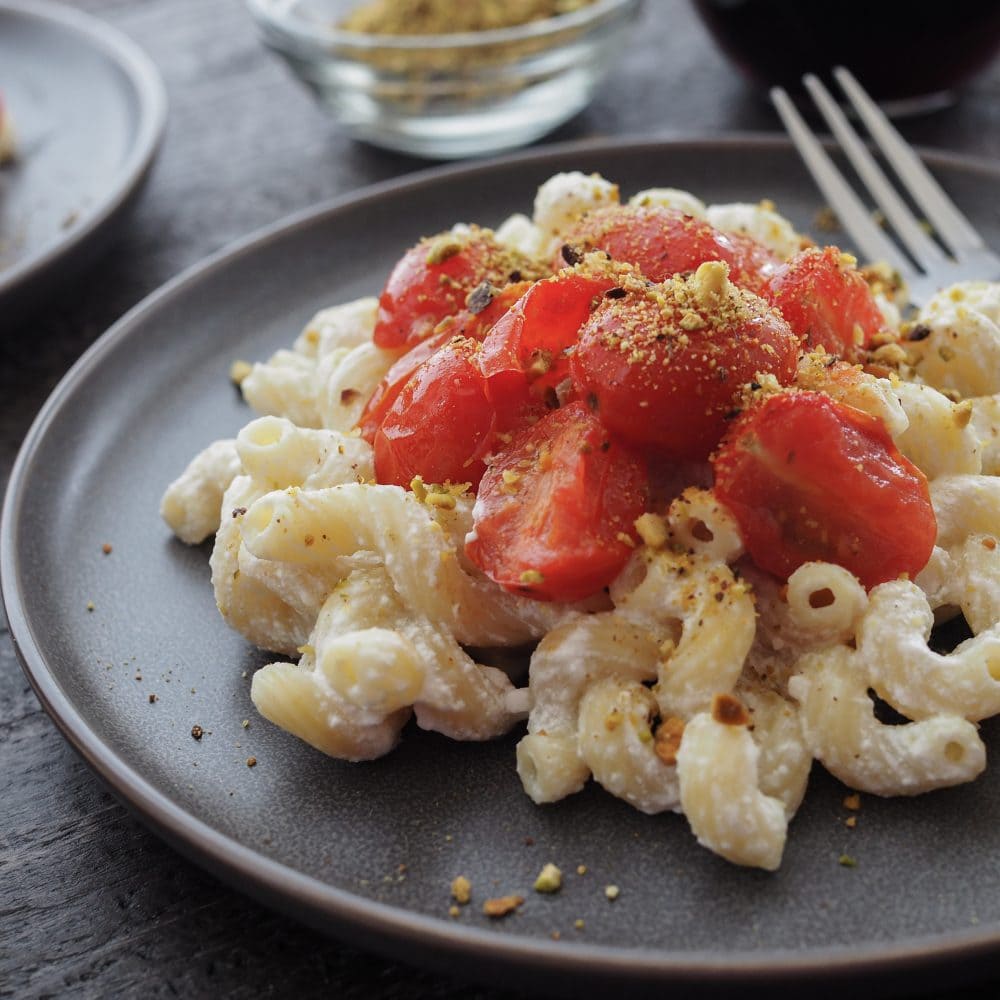 It seemed to encompass all the delicious flavors of Sicily on one fork. I recreated the cavatappi dish at home, making a simple lemon ricotta sauce and topping it with crushed pistachios for flavor, texture, and a dash of protein. It's a perfect weeknight meal when you want to whip up something quick, yet gourmet.
Cavatappi with roasted tomatoes is such an easy stovetop dinner for two. But if you're looking for something to feed a family, I'd recommend Contessa's Lemon Linguine Recipe.
Lemon Pistachio Cavatappi with Roasted Tomatoes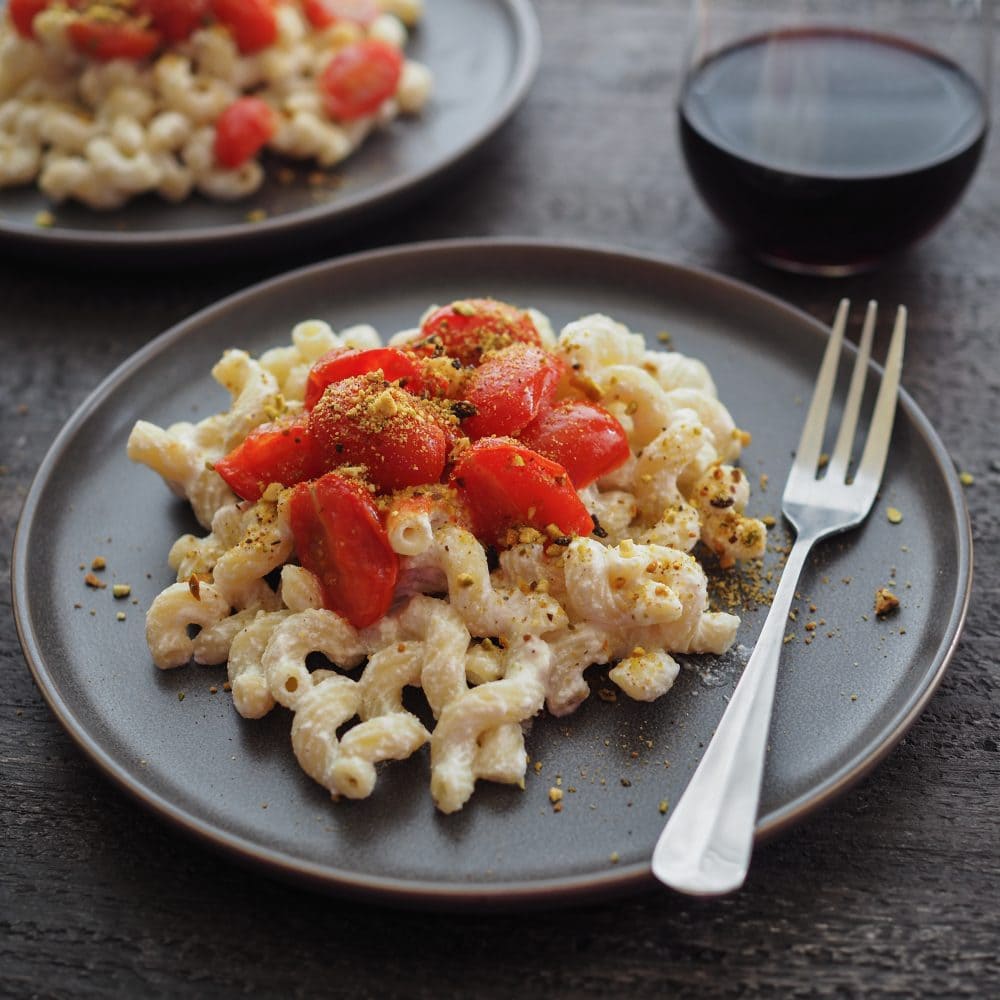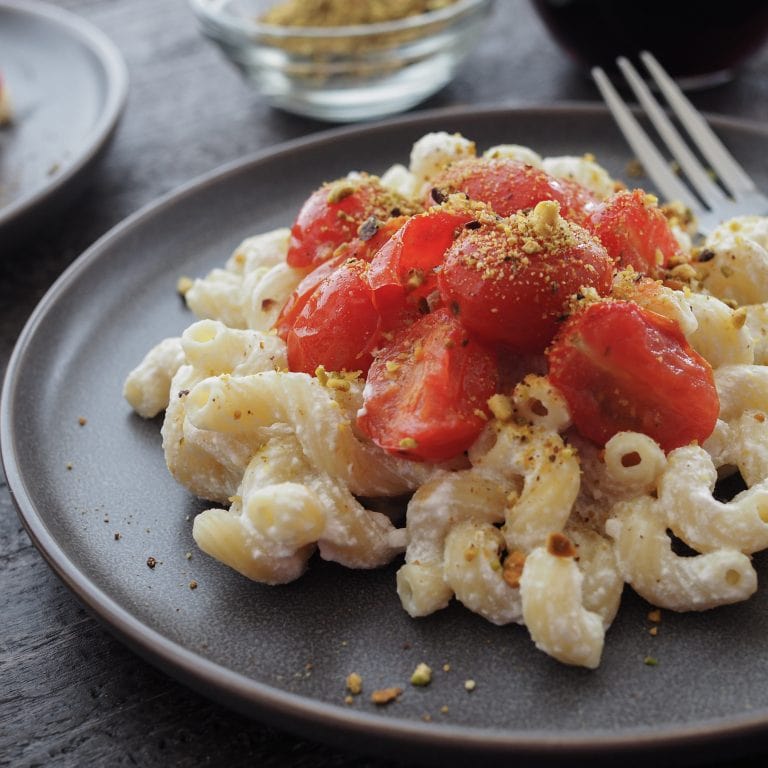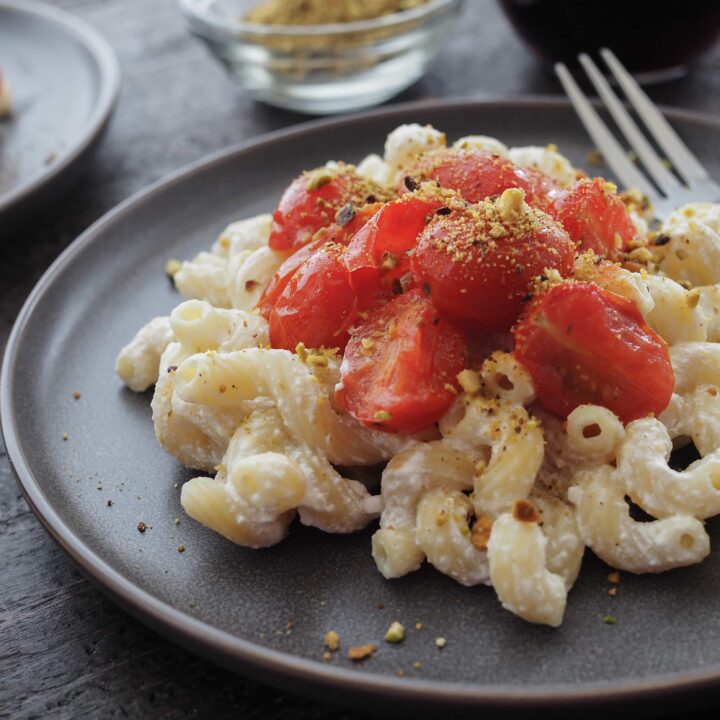 Lemon Pistachio Cavatappi with Pan Roasted Tomatoes
Ingredients
8 oz cavatappi pasta
1 1/2 pints grape tomatoes
1/2 cup ricotta cheese
1 lemon
1/2 cup shelled pistachios
2 Tbsp olive oil
salt and pepper to taste
Instructions
Cook pasta al dente according to package instructions.
While pasta is cooking, crush the pistachios with a mortar and pestle, or by using a small food processor. Set aside.
Cut the grape tomatoes in half. Heat olive oil in a skillet on medium heat, then add the cut tomatoes and sauté until they're soft and tender. Set aside.
Once pasta is done cooking, drain into colander and set aside.
Add the ricotta cheese to the same pot you used to cook the pasta, then zest the lemon over the cheese, then cut the lemon in half and squeeze juice into the pot as well. Whisk cheese and lemon juice together until well blended. Add a pinch of salt and pepper to taste.
Next, add the cavatappi back to the pot with the lemon ricotta sauce and mix well until all the noodles are covered.
Serve by dividing the pasta among four plates, then topping with the sautéed tomatoes and crushed pistachio.
More Recipes You'll Love!
Want to save this recipe? Pin it!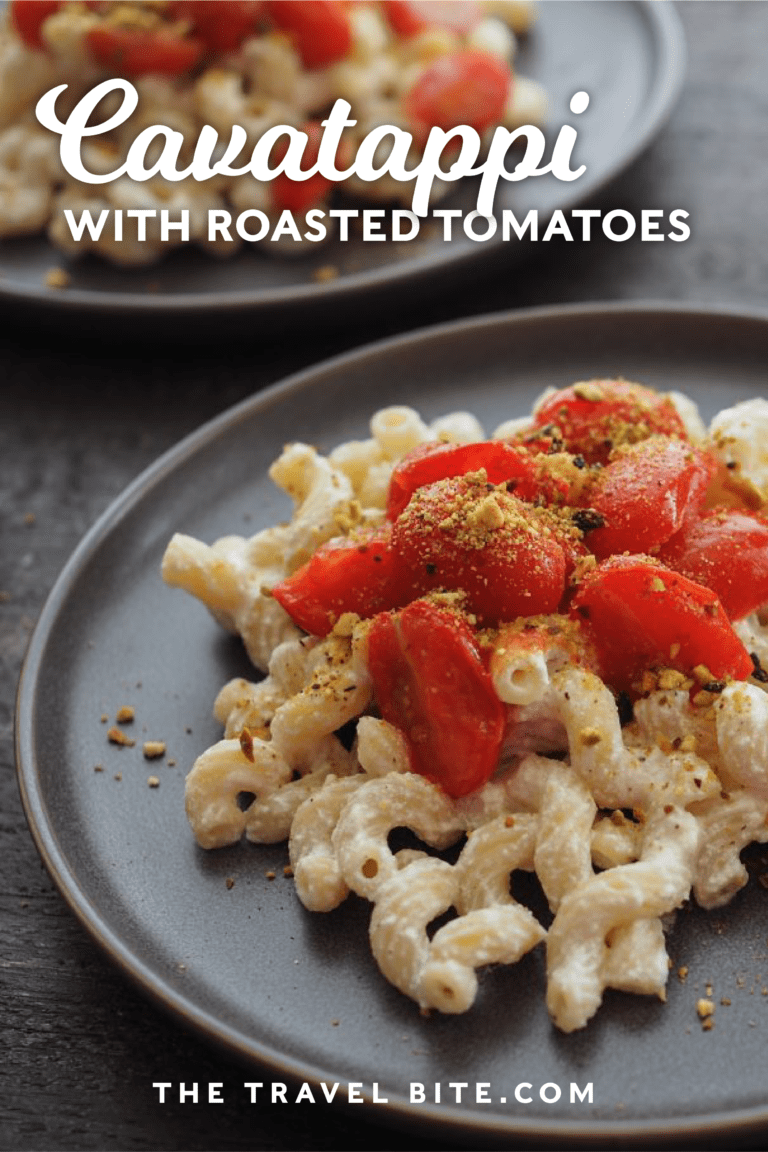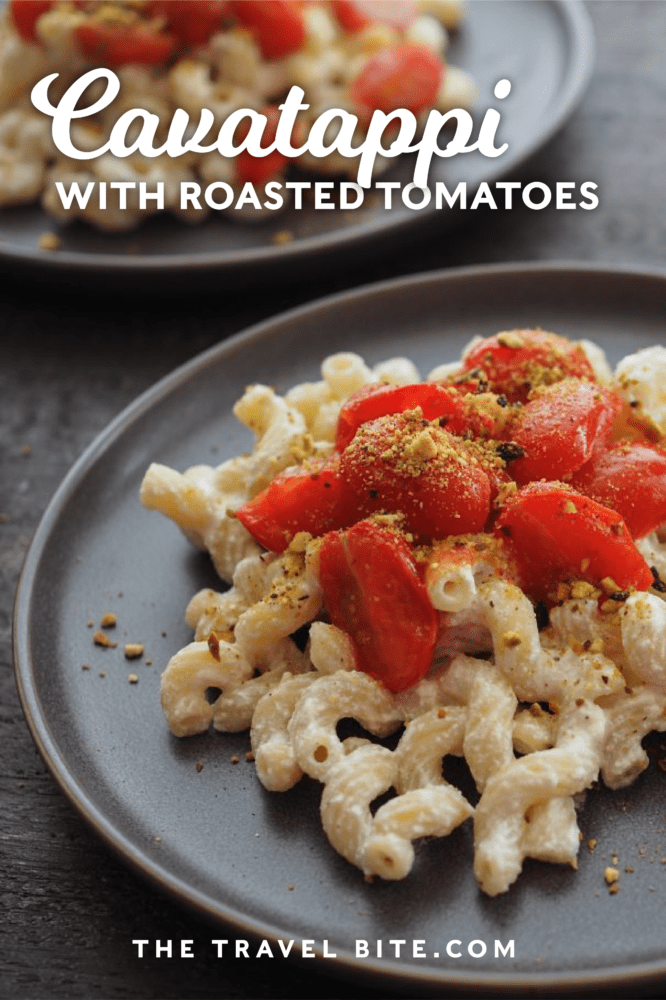 More Pasta and Italian Recipes You'll Love!