I've written down this lemon pasta recipe on a napkin so many times for friends that I thought I should actually shoot it and add it to the blog. It's a zesty five ingredient lemon pasta recipe that's one of my favorites to throw together when I'm short on time.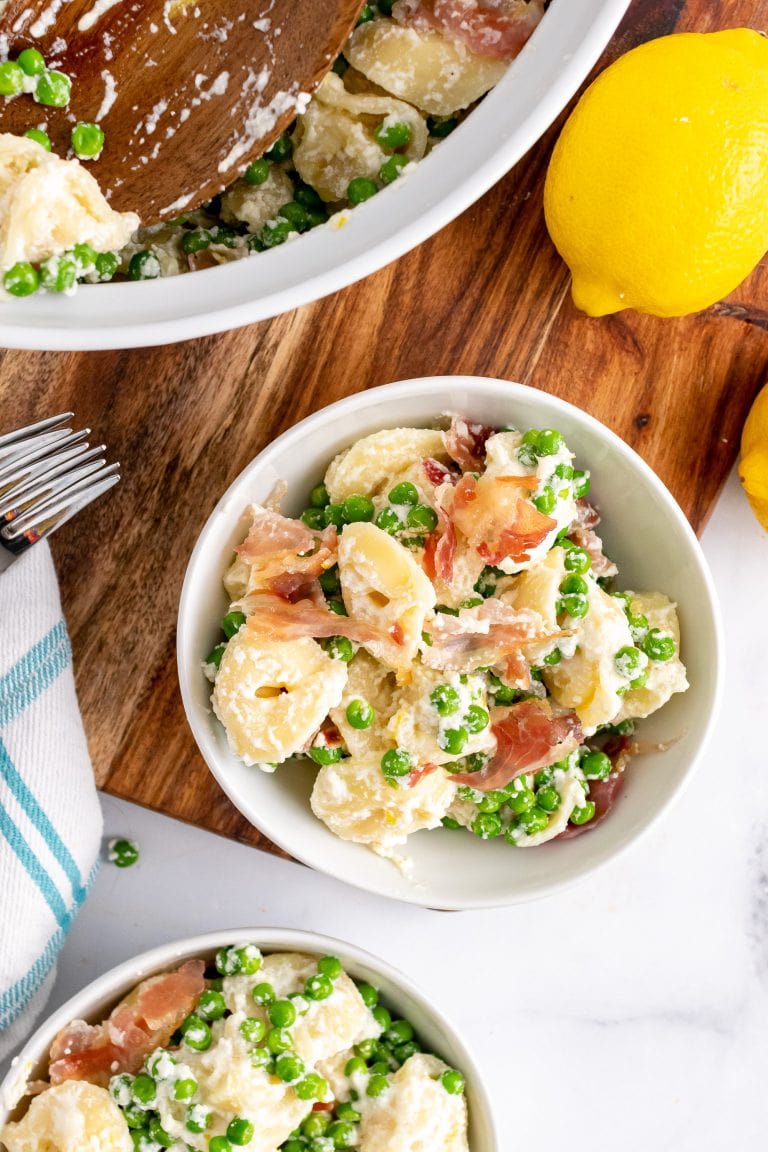 Not only is it quick and easy to make, but it also reminds me of Italy. I have several different variations of it (substitutions are noted in the ingredients list below) as I used to make pasta quite a bit when I was training to run a marathon. Now I just make it when I'm craving something comforting and delicious.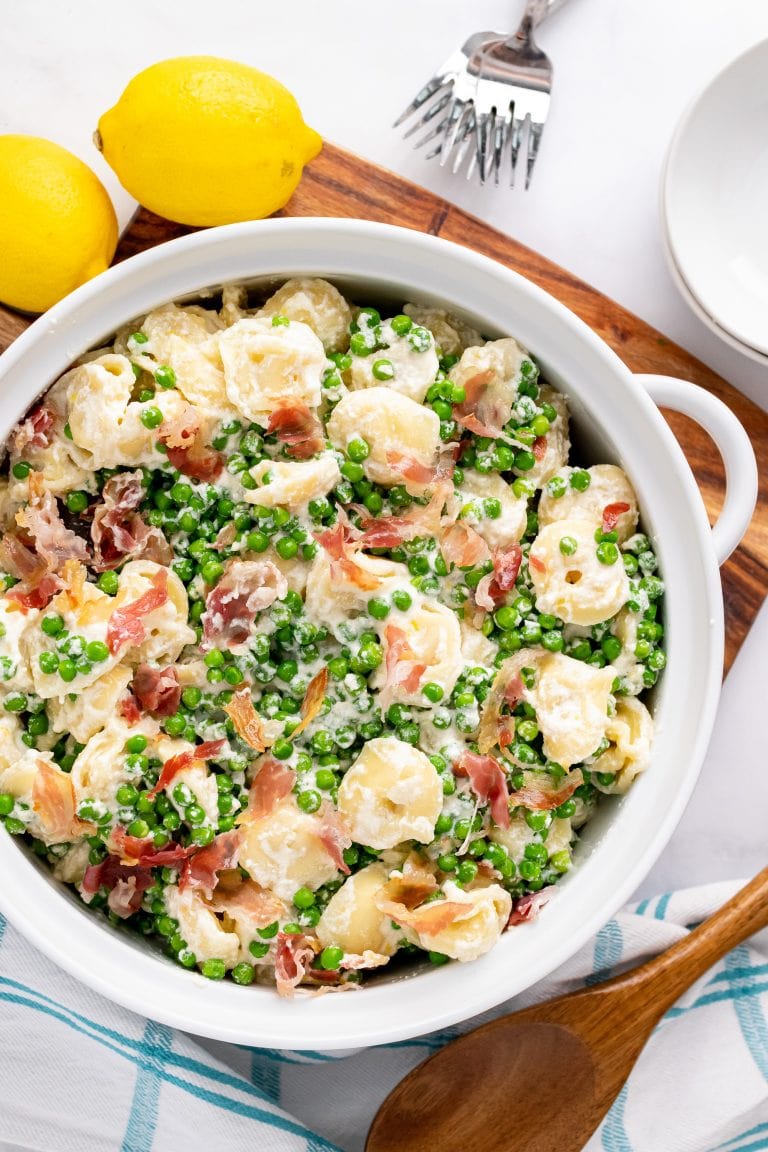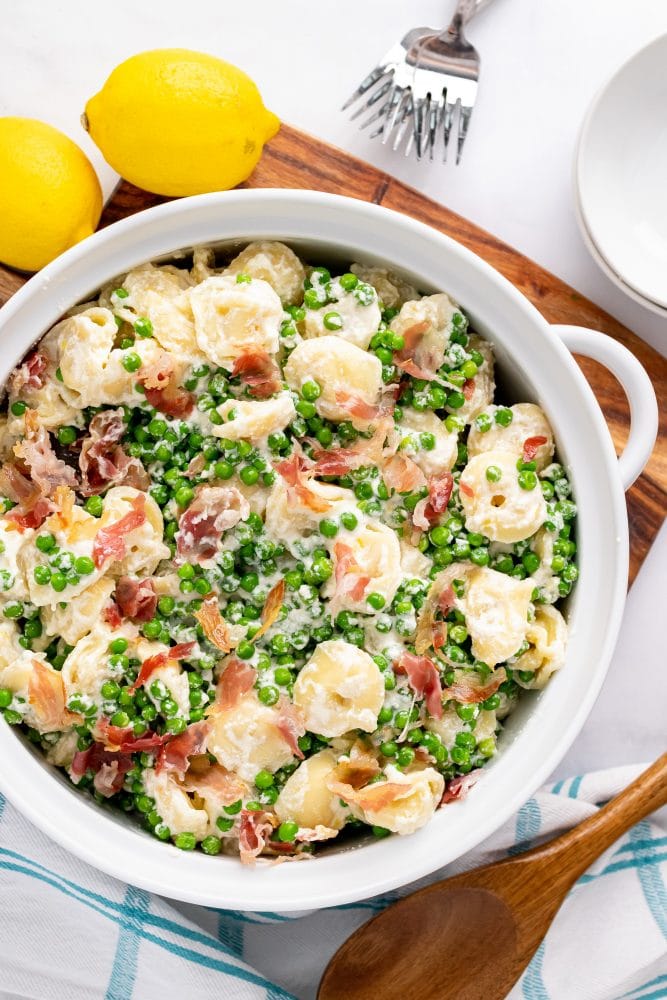 One Bowl + 5 Ingredients = Quick & Easy Dinner!
Here's the best part about this lemon pasta recipe, it's only 5 ingredients! Yes! Only 5! Simply lemon, pasta, mascarpone, pancetta and peas. If you've never had pancetta, it's basically like gourmet Italian bacon made from pork belly and cured with salt. The spices from the pancetta season this dish perfectly, while the lemon and peas give it a really fresh flavor that's perfect for spring or summer meals out on our patio. But I enjoy it throughout the autumn and winter months too!
And my secret ingredient – mascarpone. Rather than using butter or heavy cream, I use mascarpone cheese with lemon juice to make light sauce. As for pasta, you can really use any type that is bite-sized (rather than a ribbon shaped pasta like spaghetti or tagliatelle). I prefer tortellini since it's a bit meatier and has a little surprise of cheese or meat inside to make this a more substantial meal.
And it uses just one bowl too, so there's less dishes to do. I hope you enjoy this lemon pasta with peas and pancetta as much as we do!
Ingredients For Lemon Pasta with Pancetta And Peas
What I love most about this lemon pasta recipe is the simplicity. It only takes 5 INGREDIENTS! I like to call recipes like this marketplace meals because you could easily stroll through an market, pick up these five ingredients in a little hand basket, and head home to make a wonderful dinner.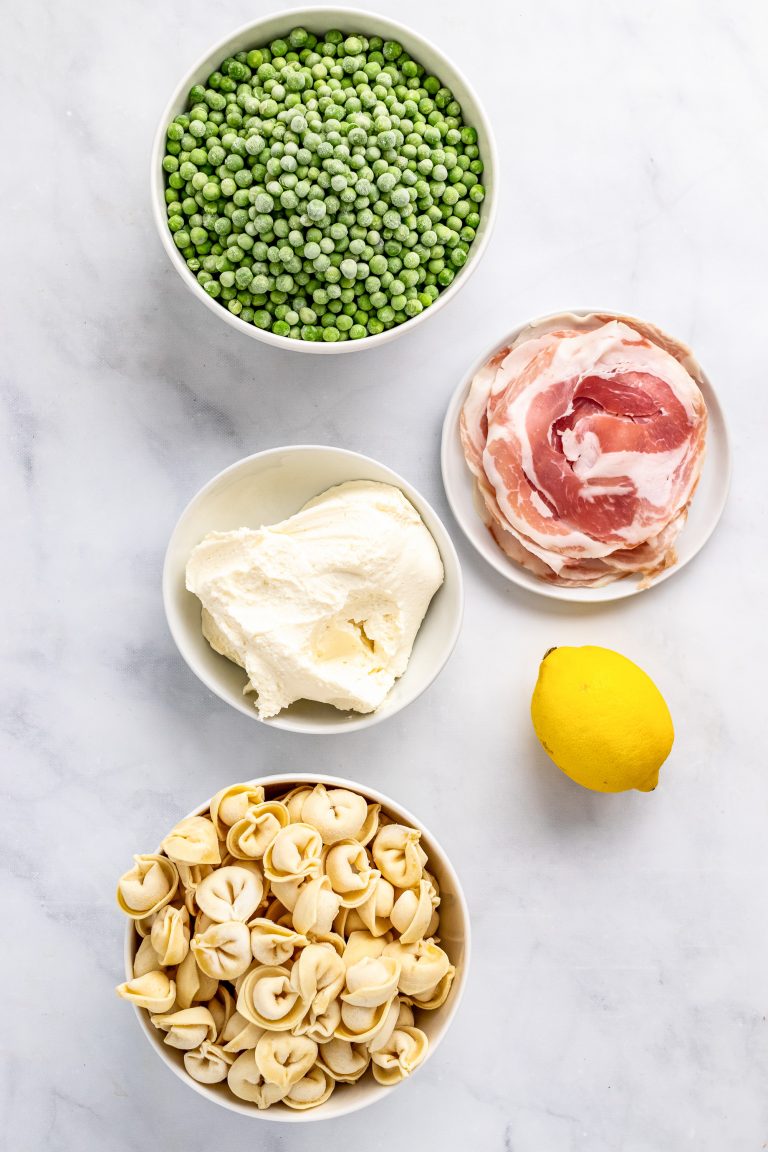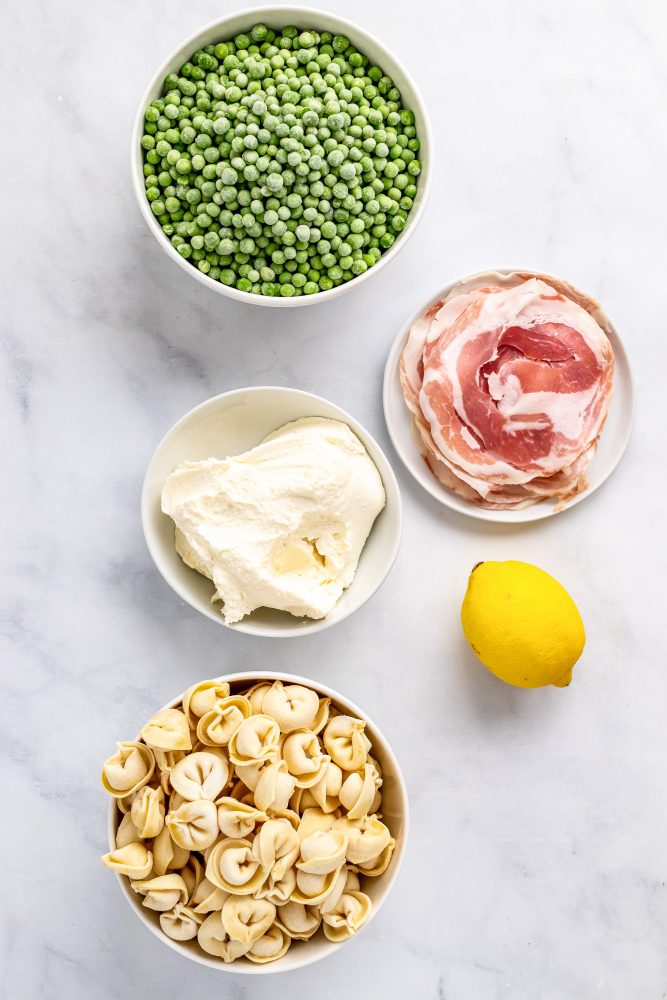 pancetta: Think of pancetta like Italian bacon. It has a less smoky flavor than American bacon. And it gets super crispy when pan fried. If you can't find pancetta, bacon is a good substitute.
lemon: Wash and dry the lemon real well as you'll use both the zest and the juice for this lemon pasta recipe.
frozen peas: Some people love peas, some people hate them. I happen to love them! And they're perfect for this recipe since they're small and cook really fast. And pasta with pancetta and peas is such a classic combo. But if you don't like peas, feel free to substitute for another frozen vegetable.
tortellini: I love the heartiness of tortellini. It's toothsome, flavorful, and filling too! Other pastas that go really well with this recipe are orecchiette, farfalle (bow tie pasta), or rotini.
mascarpone cheese: Mascarpone is an Italian style cream cheese with a softer, more velvety texture than American cream cheese. While it is typically used for sweets, such as tiramisu, mascarpone also makes an excellent quick and easy cream sauce.
Recipe Tips + How To Make Lemon Pasta With Pancetta and Peas
First, measure out all your ingredients as pictured above (or referenced below in the recipe card) as this recipe will move fast! Next, heat a medium sized non-stick skillet or pan and lay out the pancetta to start cooking it. Pancetta is a bit like bacon, so you'll hear it sizzle, crackle, and pop as the edges get crisp.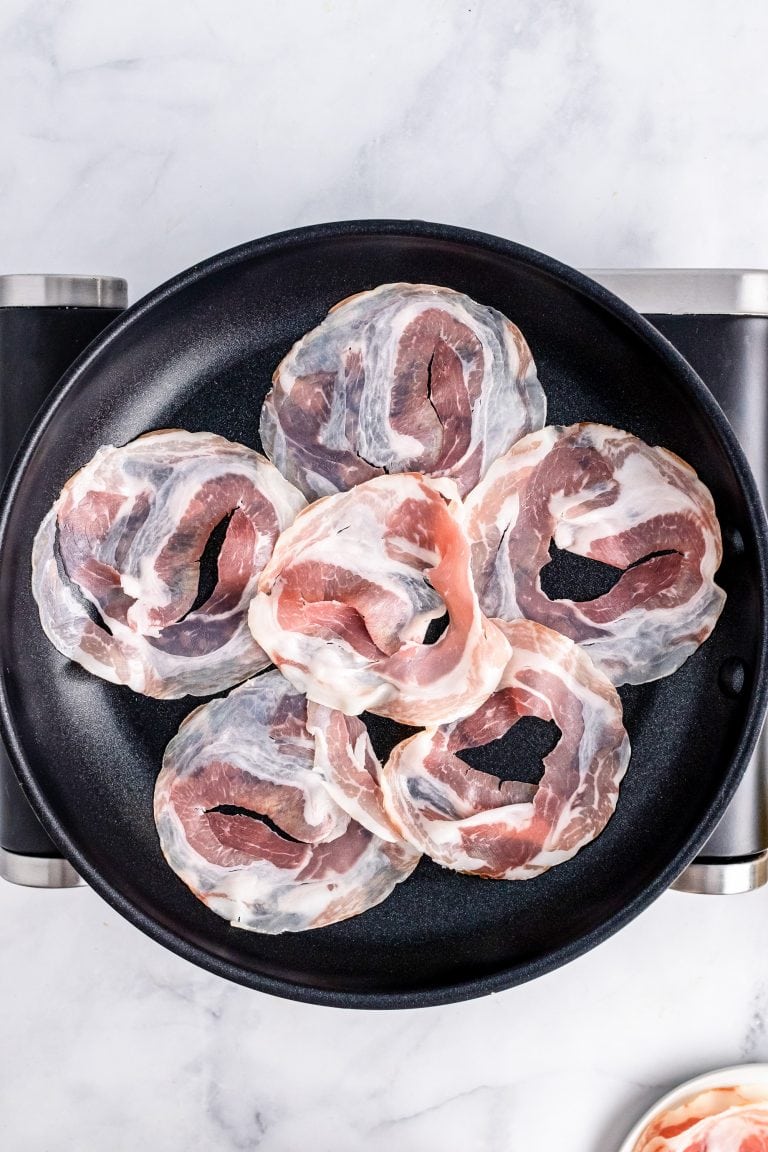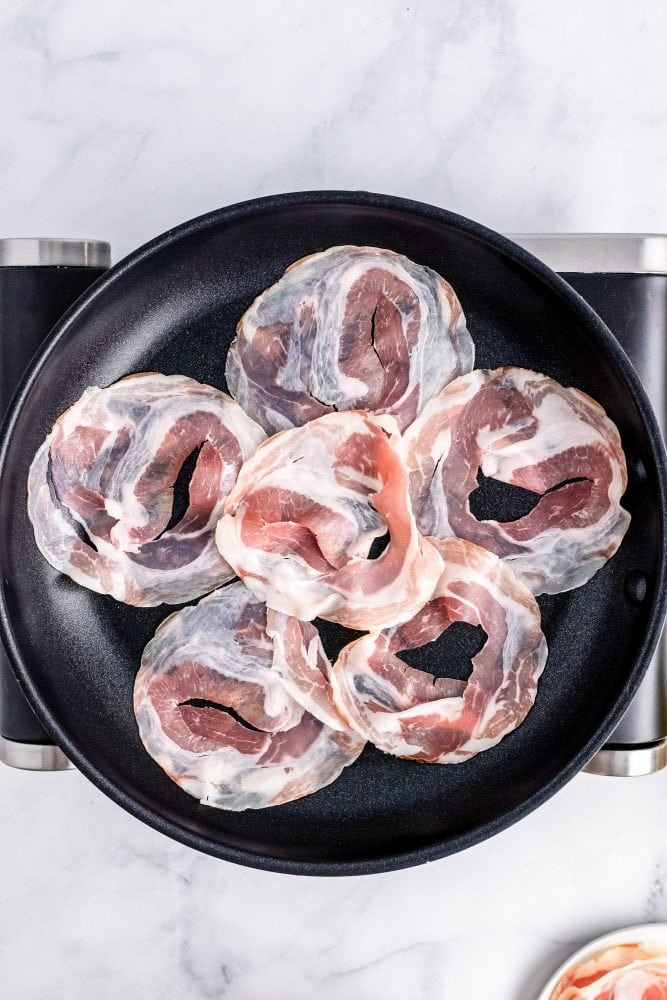 While the pancetta is cooking, add the mascarpone cheese to a large bowl. Then zest the lemon over the mascarpone.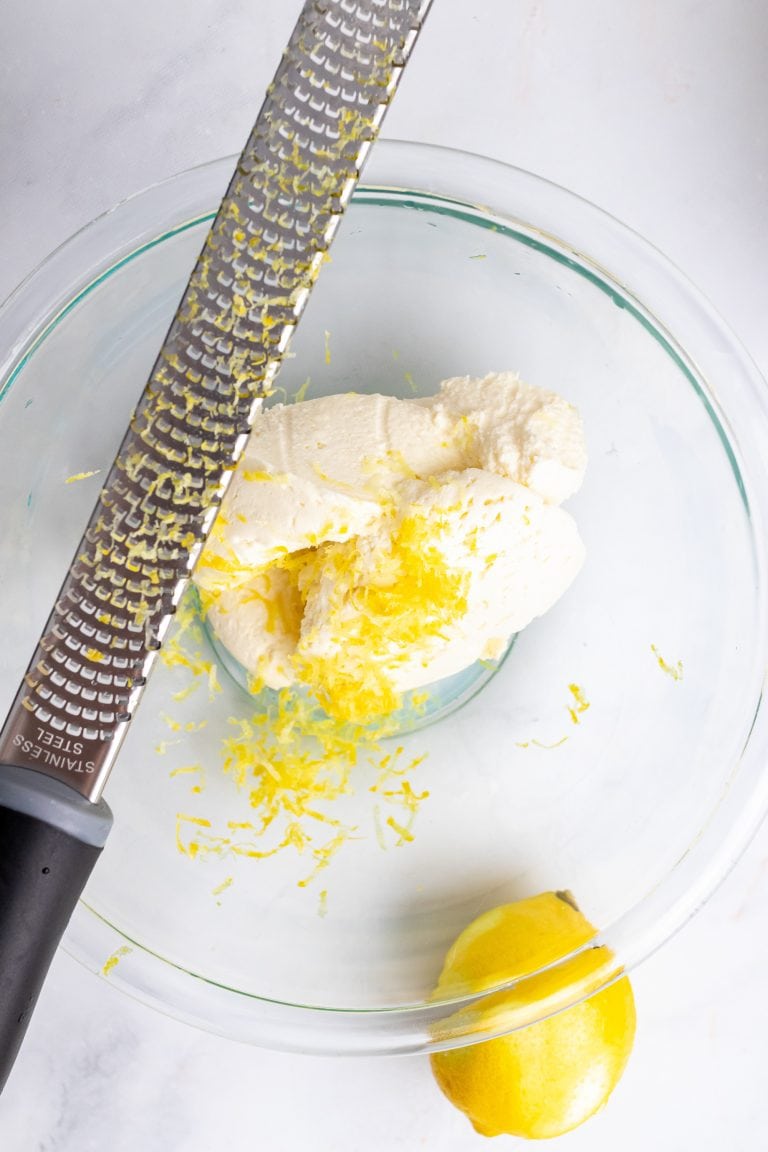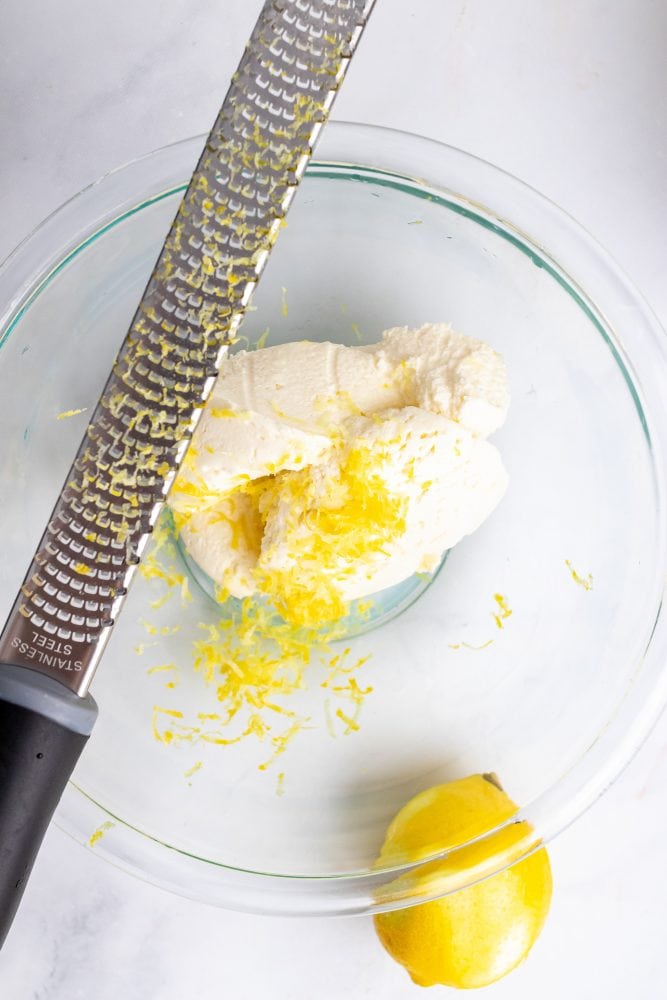 Once you've zested the lemon, cut it in half and squeeze the juice into the bowl with the mascarpone and zest. Depending on the size of your lemon (some are big, some are small) I like to just squeeze half of the lemon, then whisk the juice together with the mascarpone and zest with a fork. If it seems thick, I add the juice from the second half of the lemon.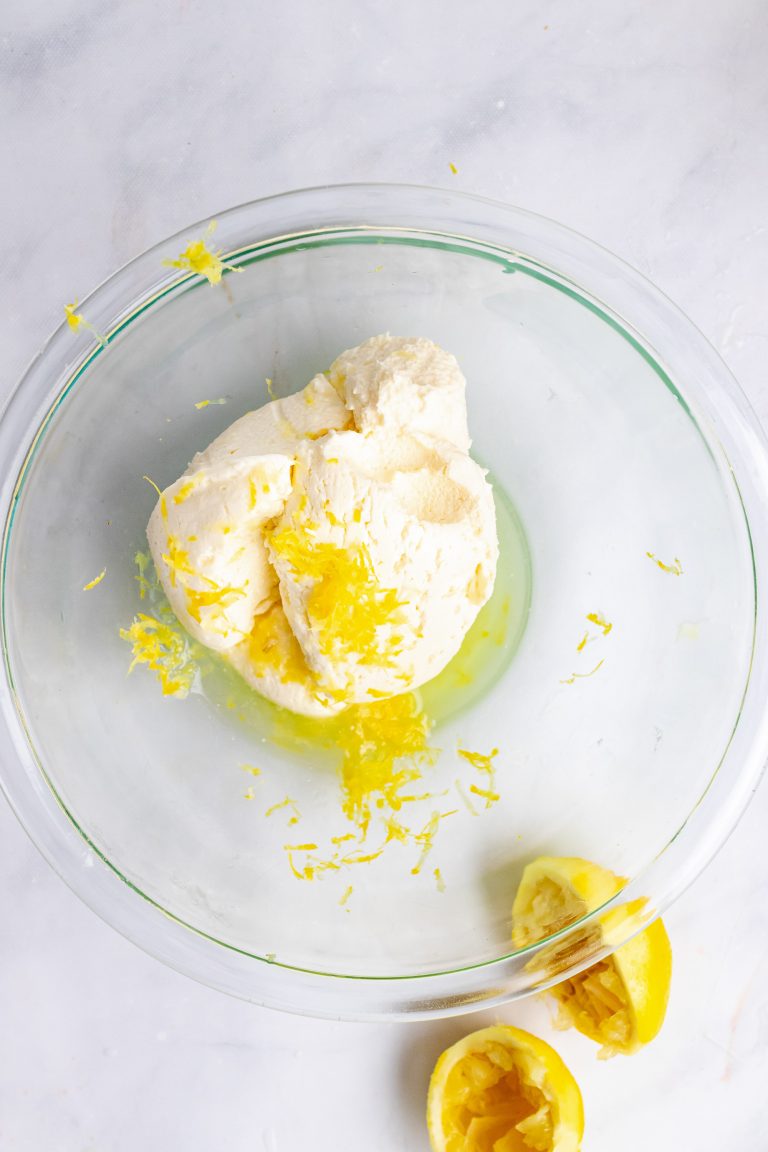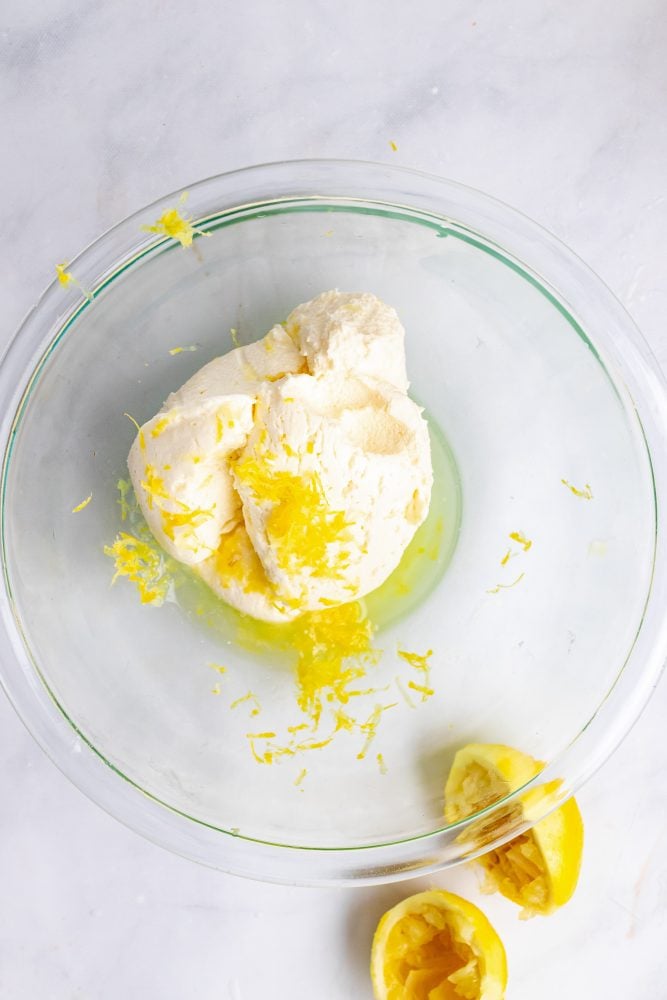 You don't have to worry about it being too thick, though, as the heat and little bit of water from the pasta will soften this up.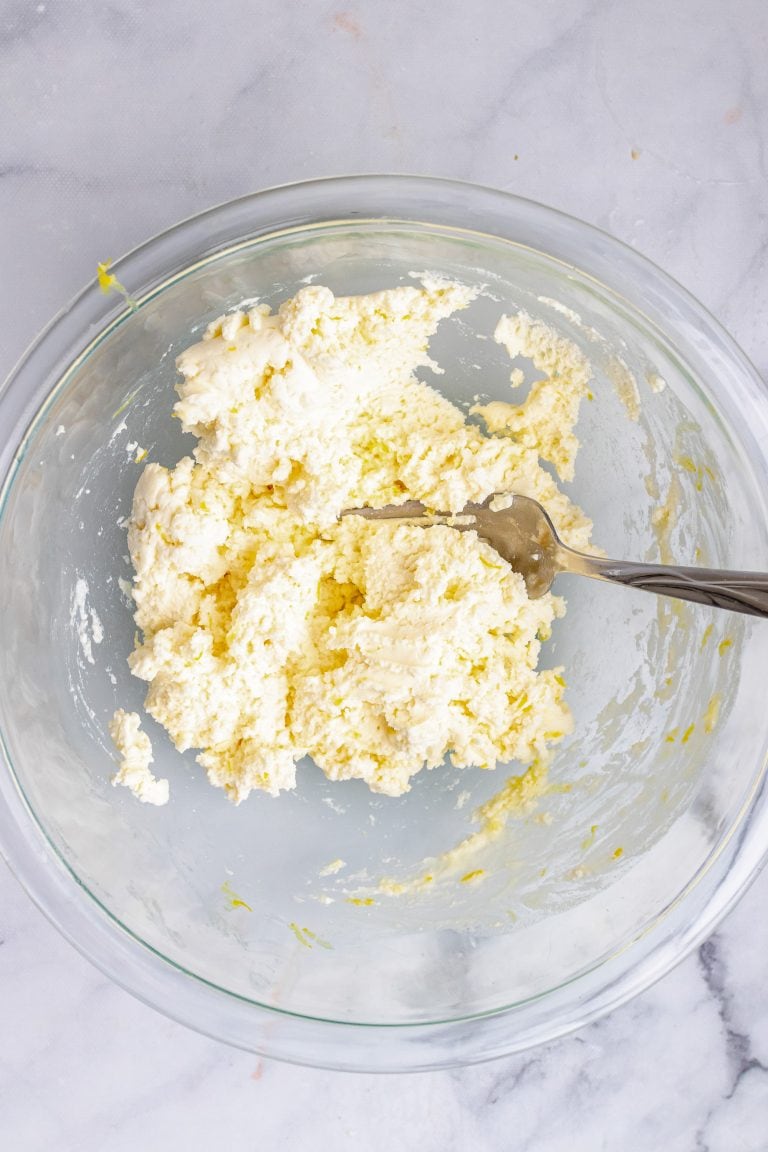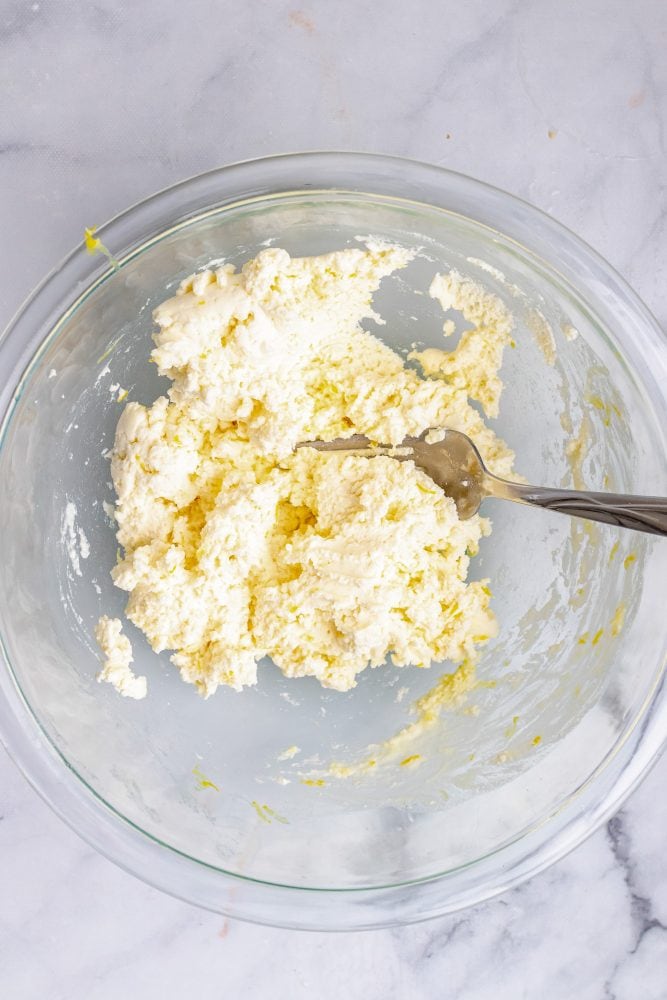 The pancetta will take about 3 to 5 minutes per side, depending on how thick it is sliced. After I add the mascarpone and lemon to a large bowl, I'll go back and carefully turn over the pancetta with a pair of tongs and cook it until it's all pretty crisp.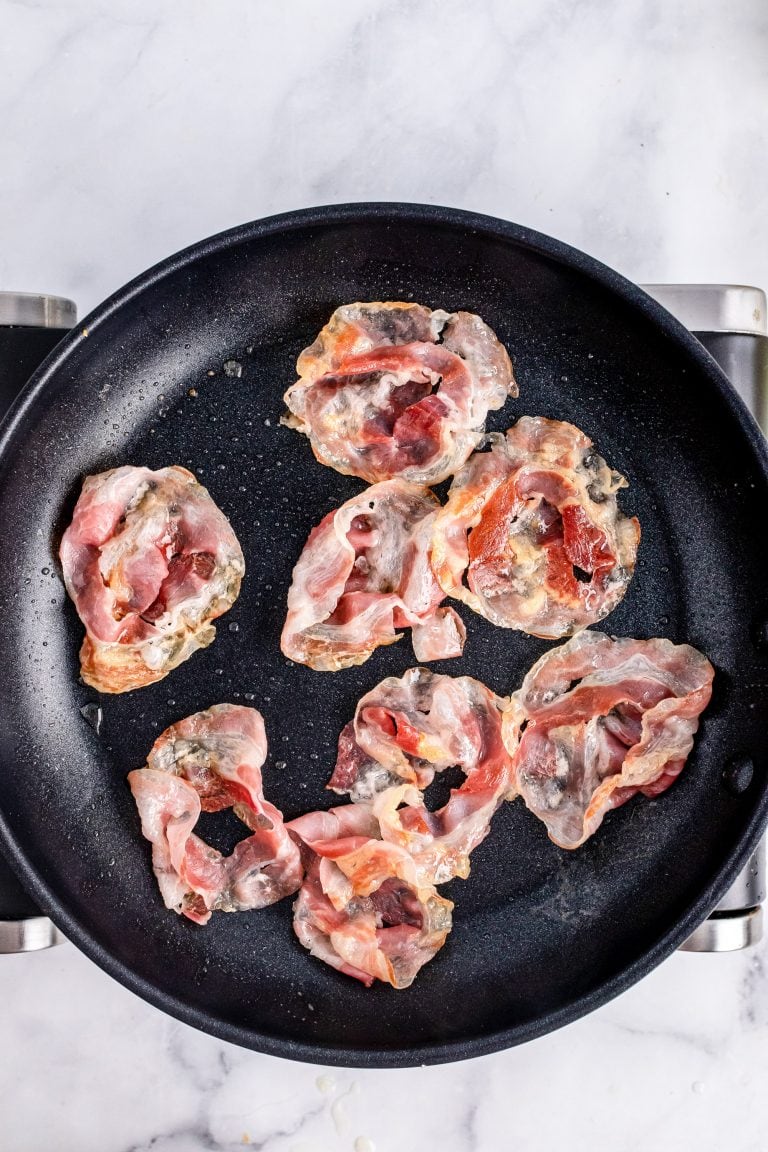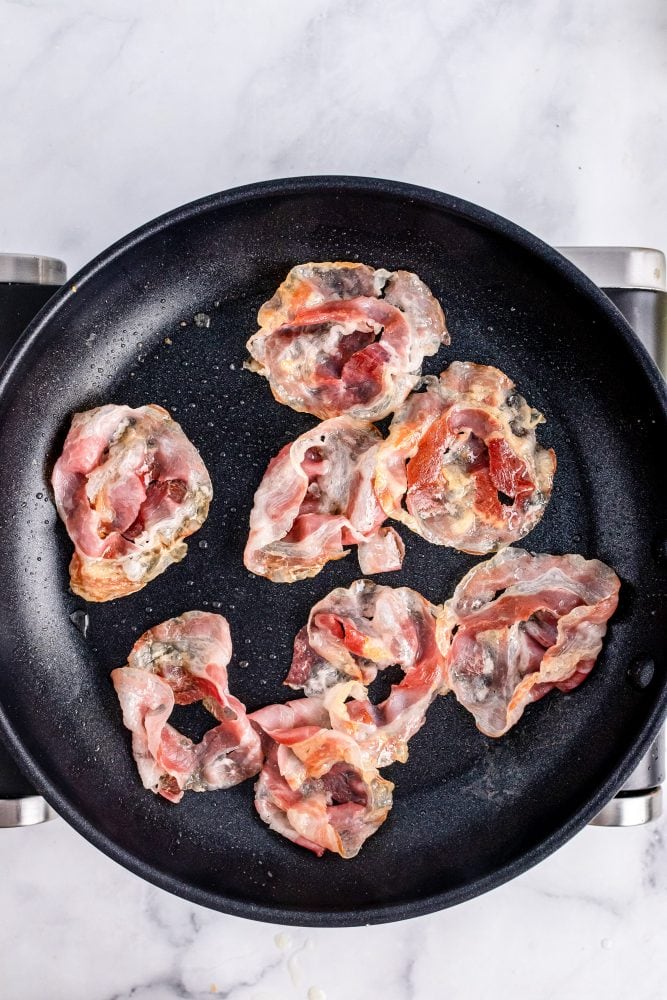 Carefully remove the pancetta from the skillet and add them to a paper towel lined plate. Then, add the frozen peas to the same skillet and cook the peas for 4-5 minutes. The fat from the pancetta will help cook the peas and give them a nice flavor.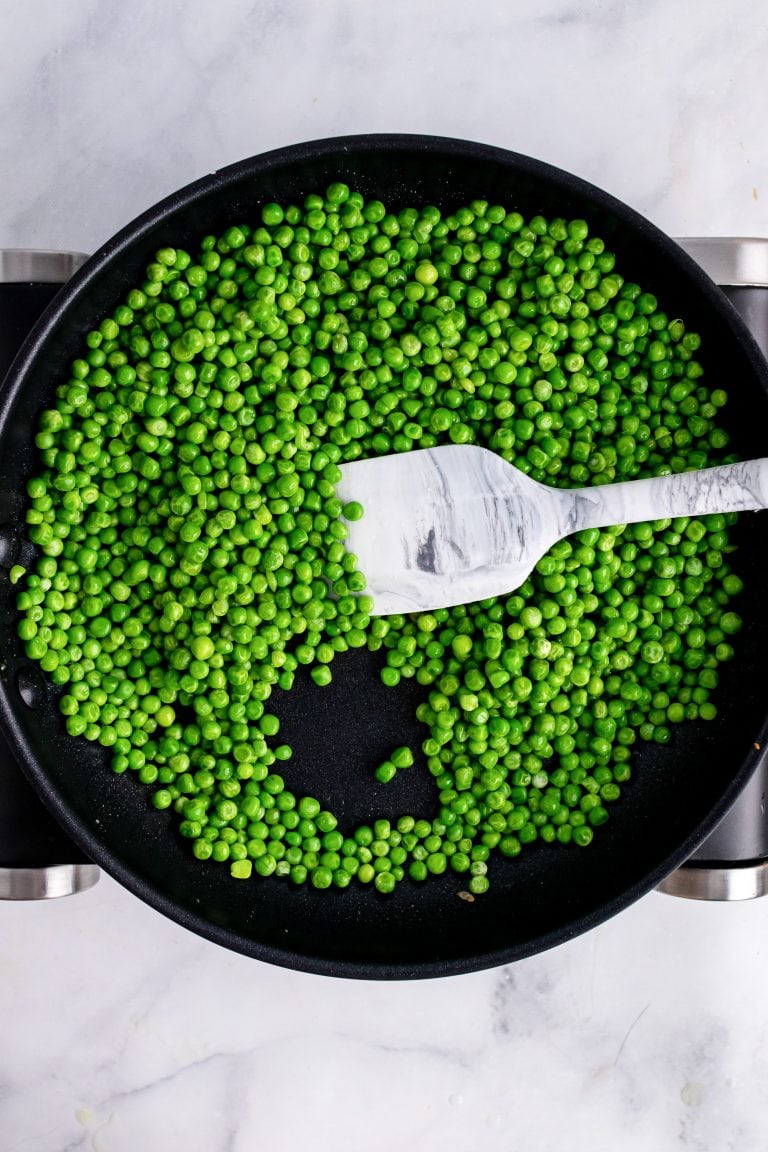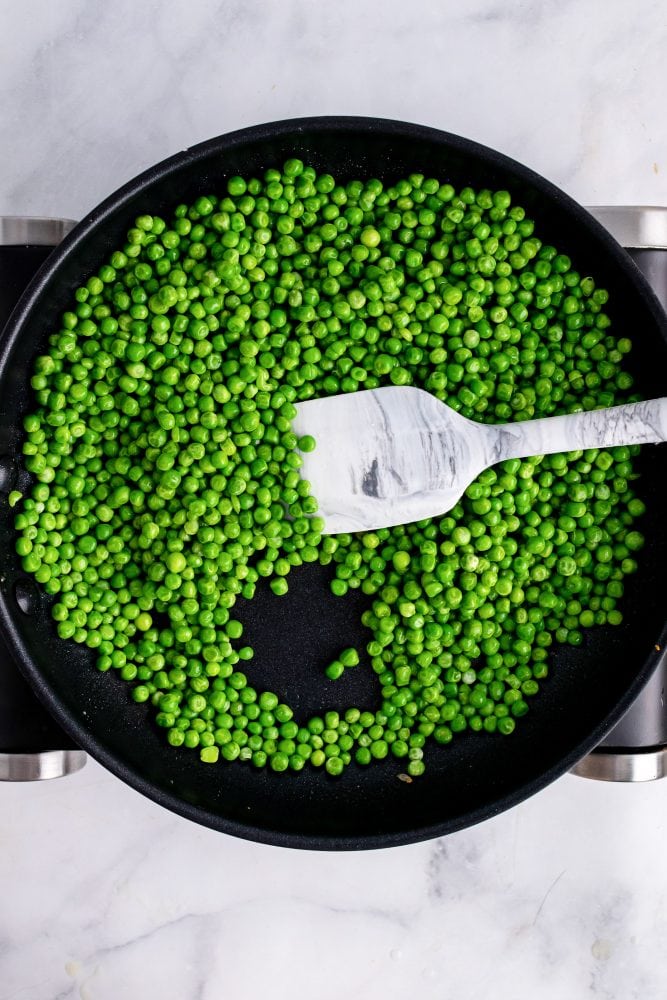 While the peas are cooking, bring a pot of water to a boil and cook your tortellini (or other pasta) according to package directions. Once the peas are done, leave them in the pan and turn off the heat.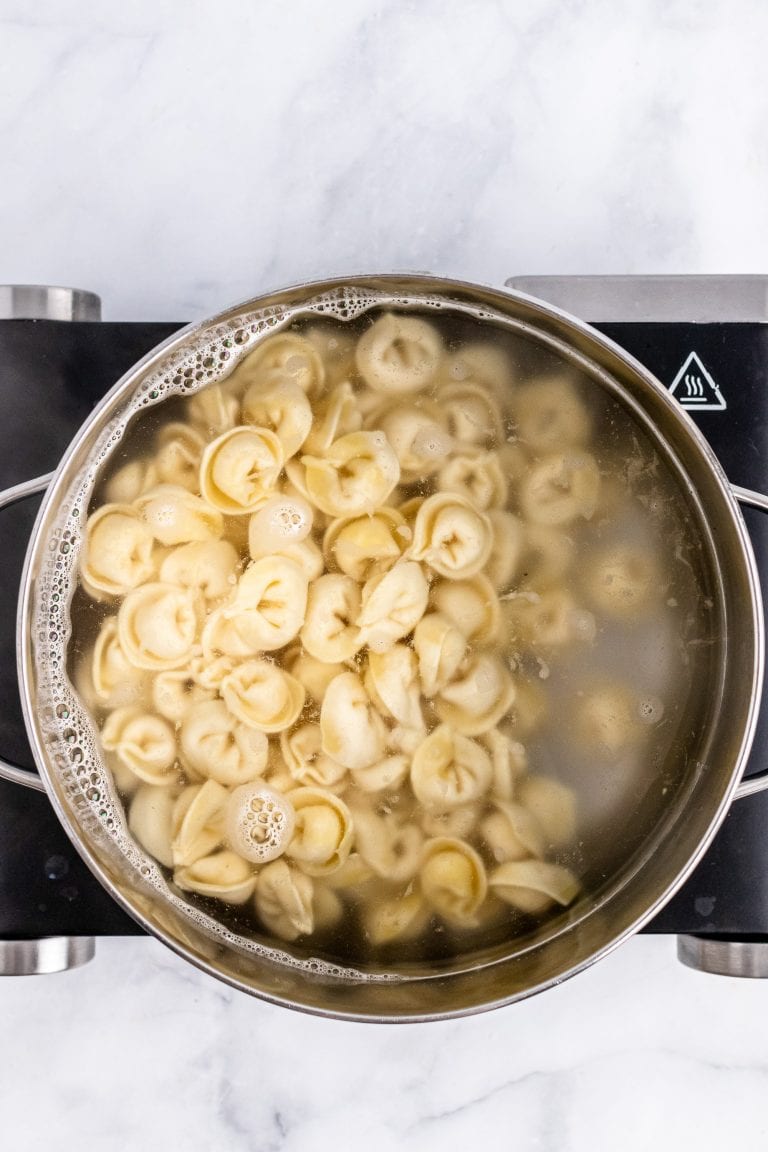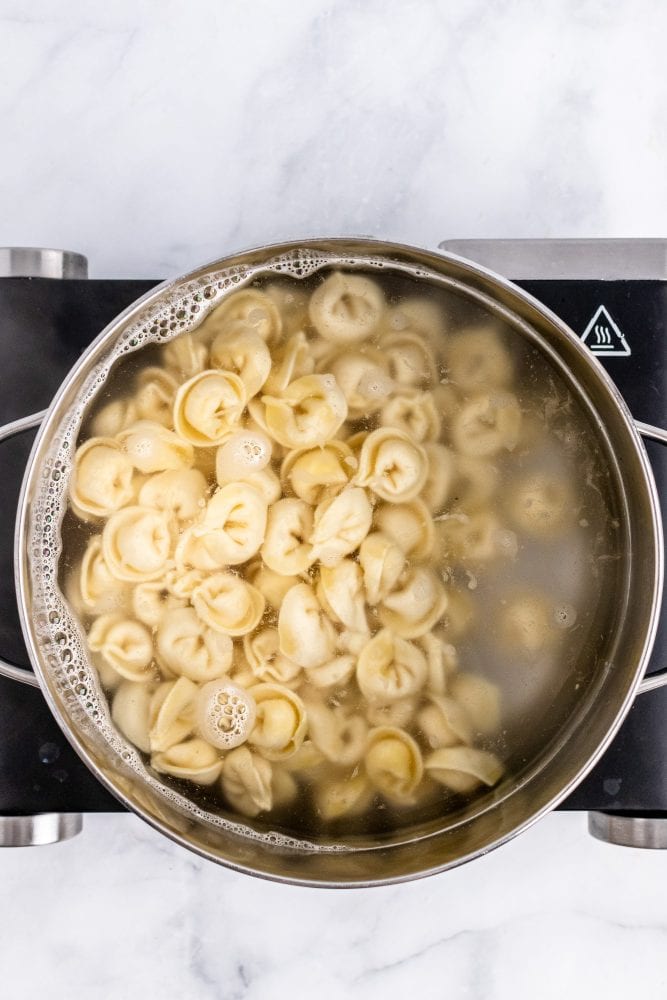 Putting It All Together
Once the pasta, peas, and pancetta are done cooking, it's time to put them all together. First, add the pasta and peas and mix them together with the mascarpone and lemon. The heat from the pasta should start to melt the mascarpone.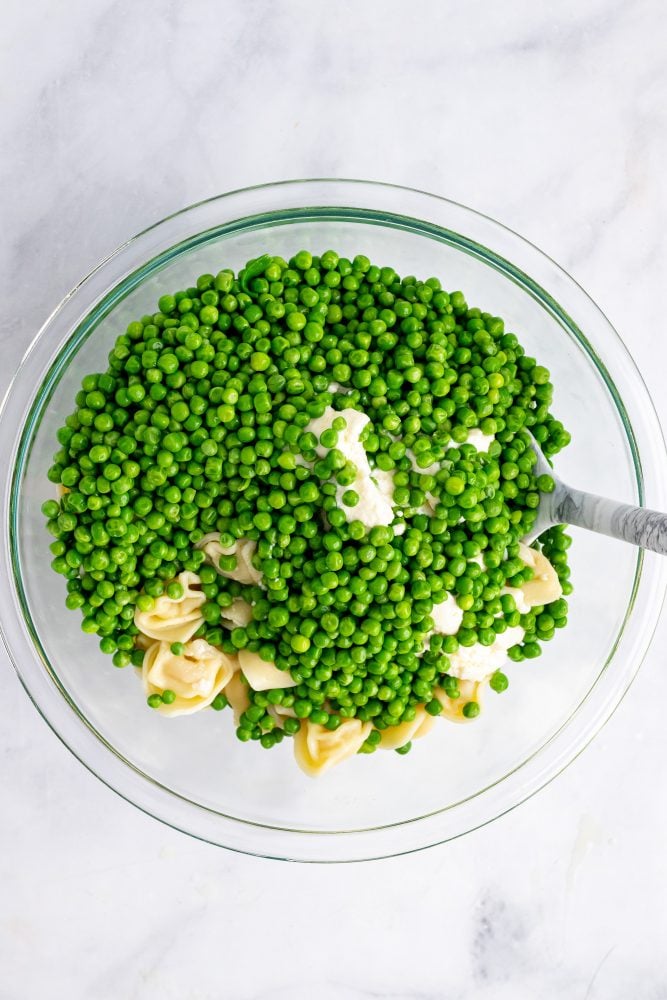 Then, use your hands to crumble and tear the pancetta into small pieces over the bowl of pasta and peas. Then start stirring it all together with a spatula until all the pasta and peas are well coated with the lemon and mascarpone sauce.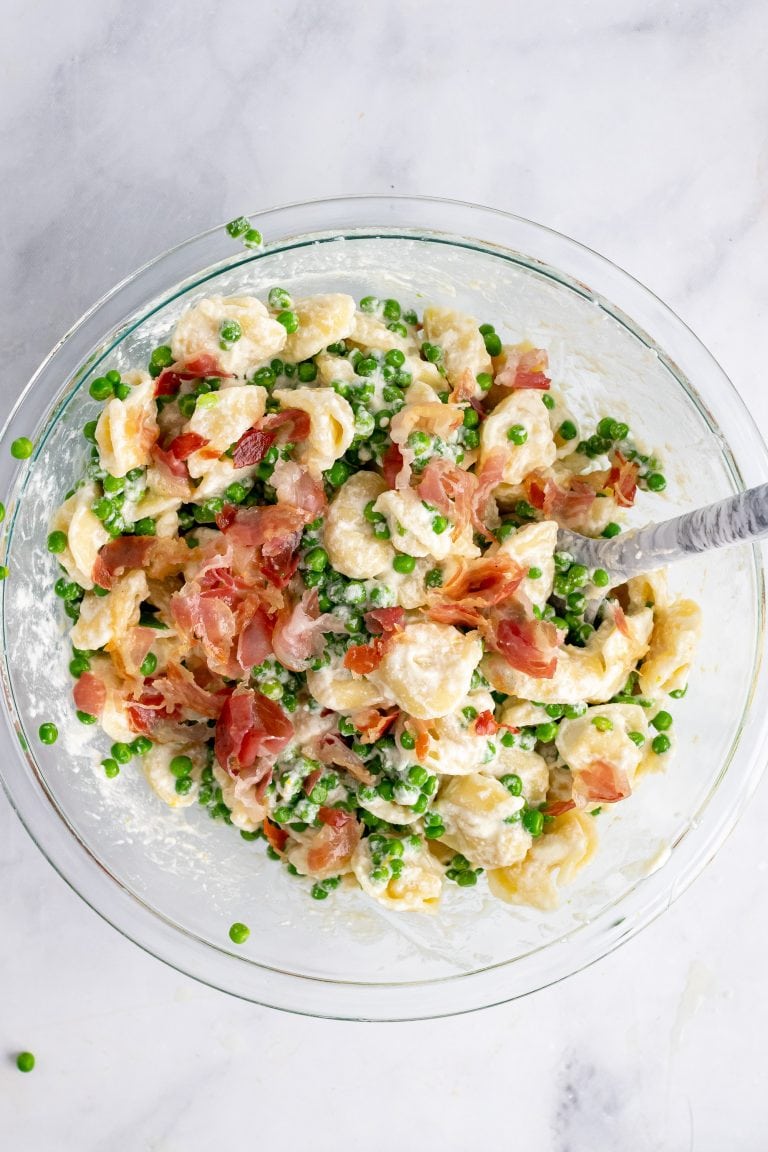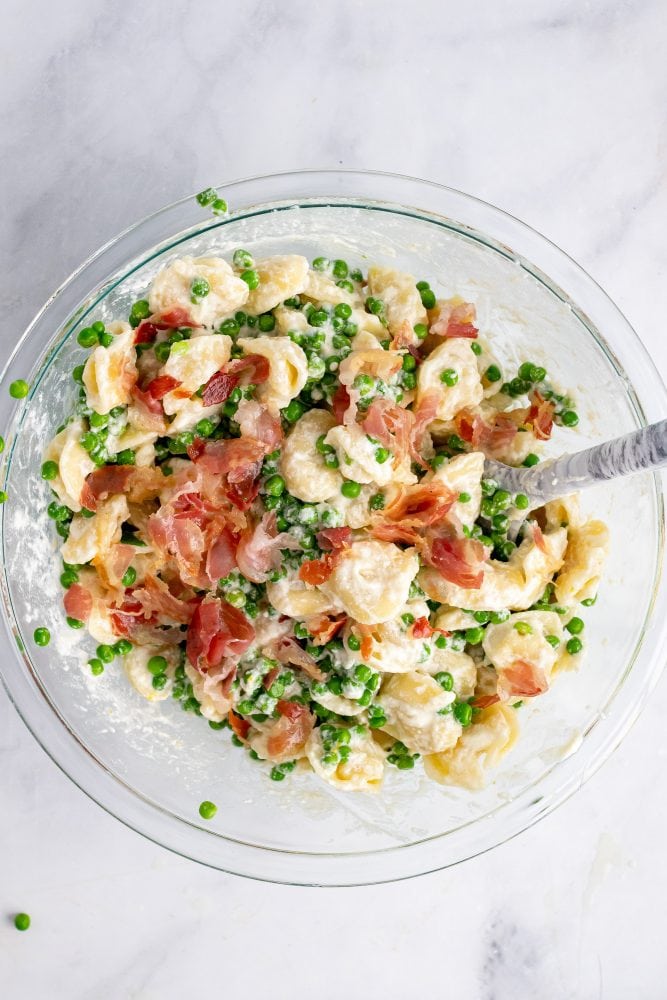 That's it! You're ready to serve your lemon pasta with pancetta and peas.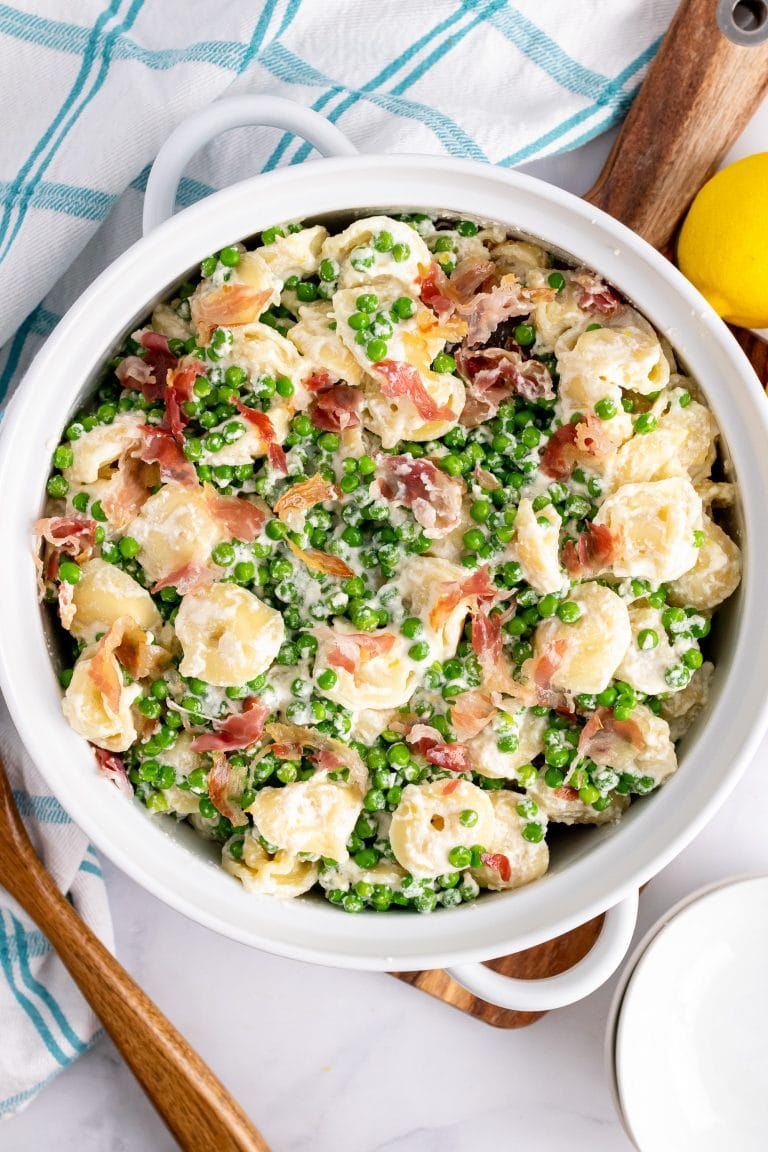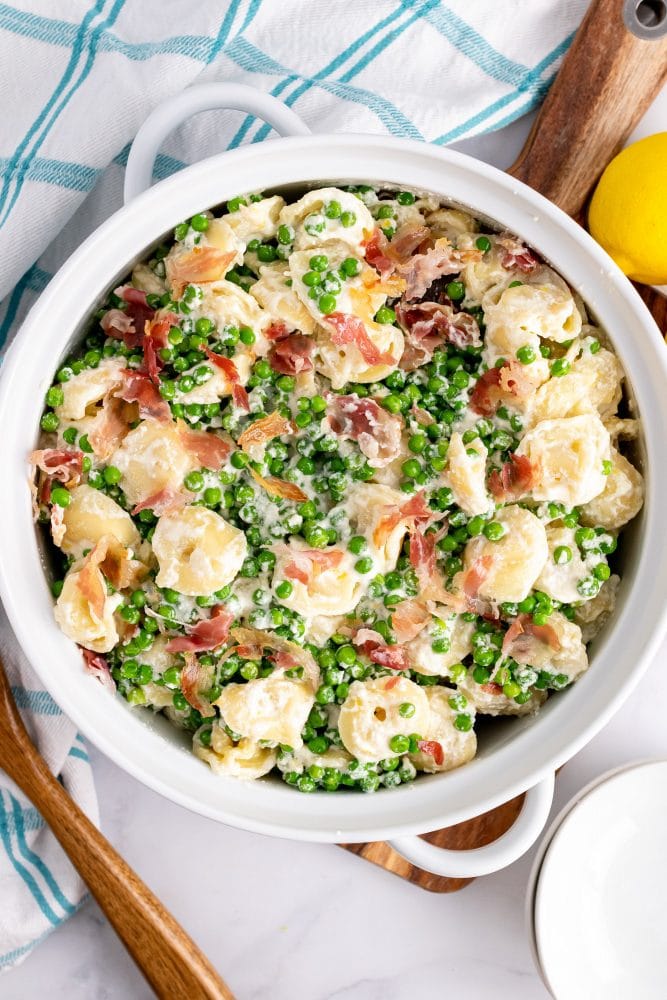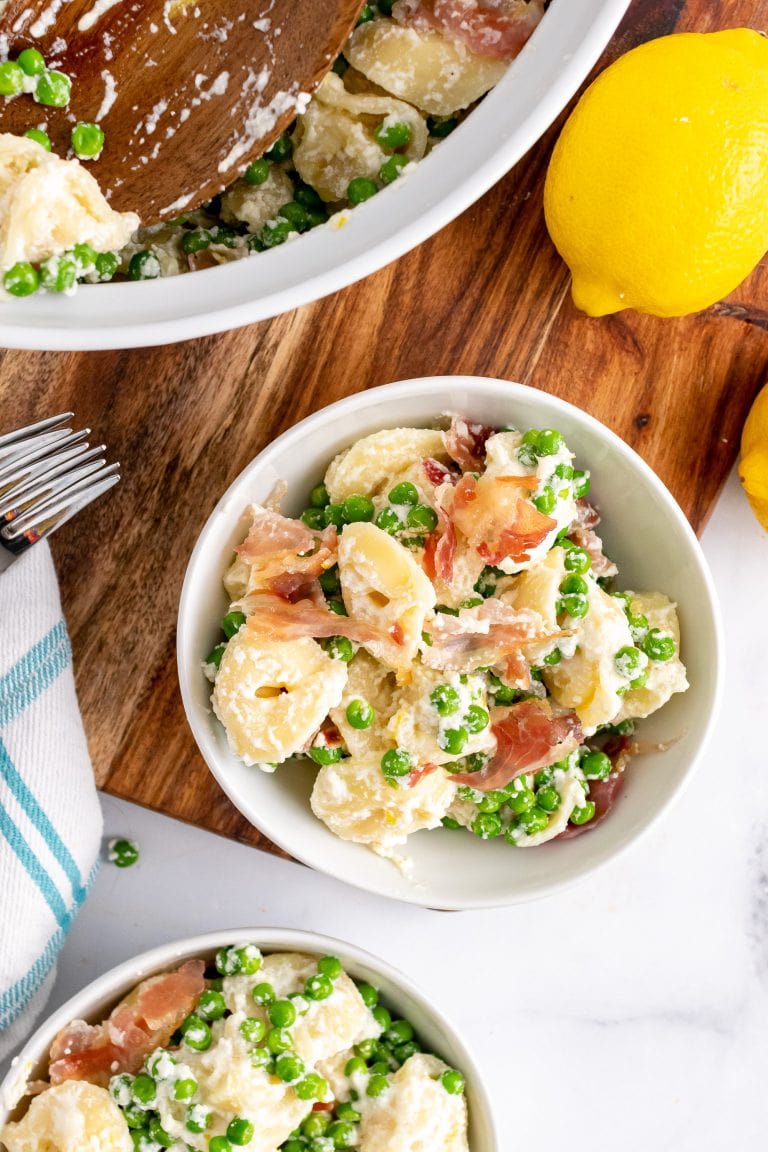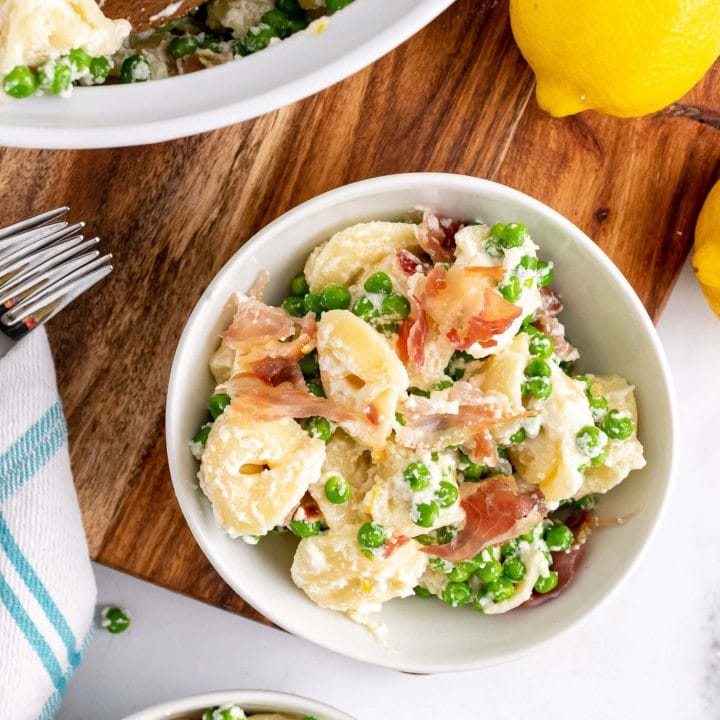 5 Ingredient Dinner: Lemon Pasta With Pancetta And Peas
Ingredients
1 bag of tortellini
6-8 slices of pancetta
1 bag frozen peas
lemon
1 8 oz package of mascarpone cheese
Instructions
Bring a large pot of water to boil for the pasta. Follow pasta's package directions for cooking al dente.
While you're waiting for the pasta to cook, fry the pancetta in a large saute pan until crispy. Remove and set aside on a plate lined with a paper towel to absorb any excess fat just as you might do for bacon.
Add the frozen peas to the same sauté pan and cook for 2-3 minutes until warm. The peas should get nicely coated with the fond (bacon drippings) left over from the pancetta.
Add the mascarpone cheese to a large bowl and grate the lemon peel over it with a zester. Then, slice the lemon in half and squeeze the juice into the bowl with cheese making sure to remove any rogue lemon seeds.
Whisk the mascarpone cheese, lemon zest and juice with a fork.
Add the cooked pasta and peas to the bowl with the lemon mascarpone and stir together. The heat from the freshly cooked pasta should melt the mascarpone cheese nicely.
Crumble up the crispy pancetta with your fingers and sprinkle over the pasta, mixing it all together.
Enjoy!
Want to save this pasta with pancetta and peas recipe for later? Pin it! 🙂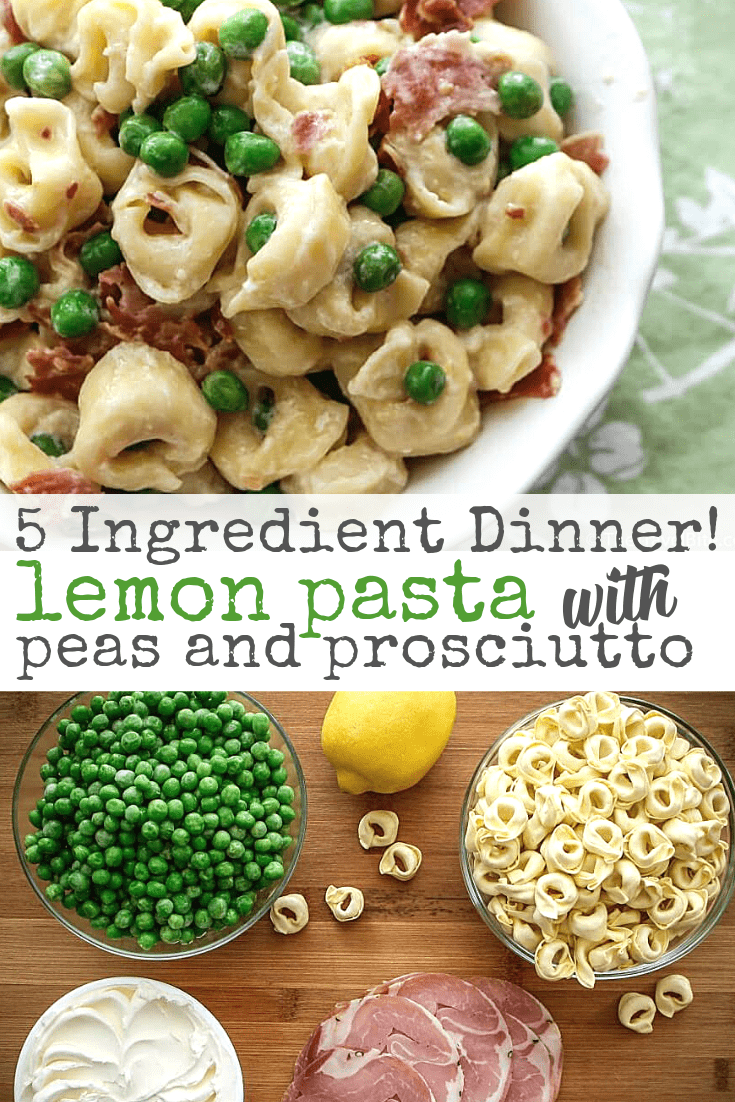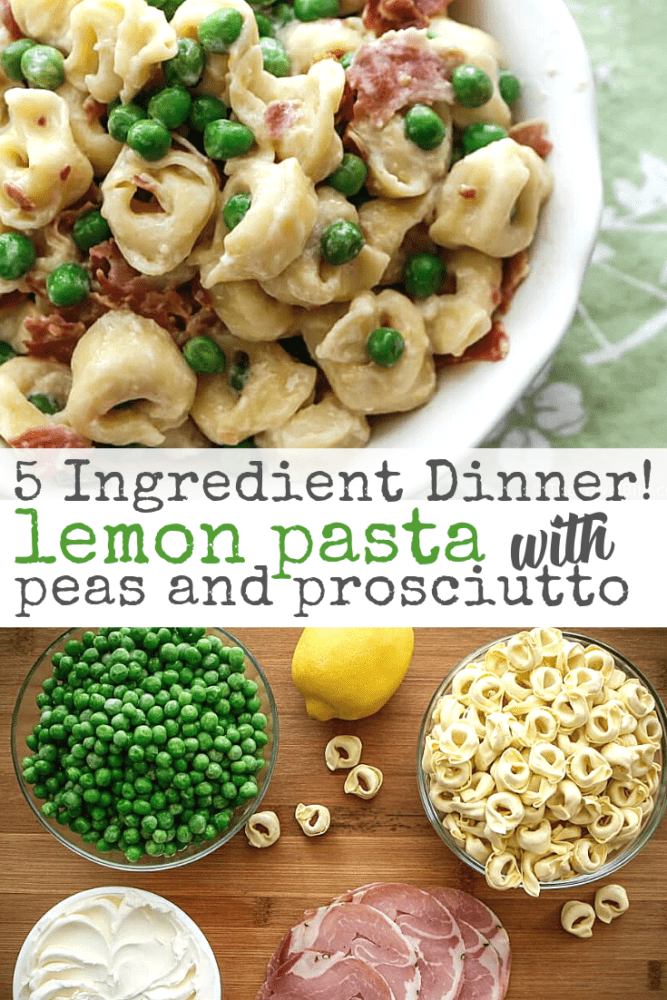 More Recipes You'll Enjoy!
Originally Posted in 2011. Updated 2021.