This post is sponsored by La Cucina Italiana
While visiting the Emilia Romagna region of Italy this summer, I took a cooking class just outside of San Marino to learn how to make a rustic pasta with an interesting name — strozzapreti.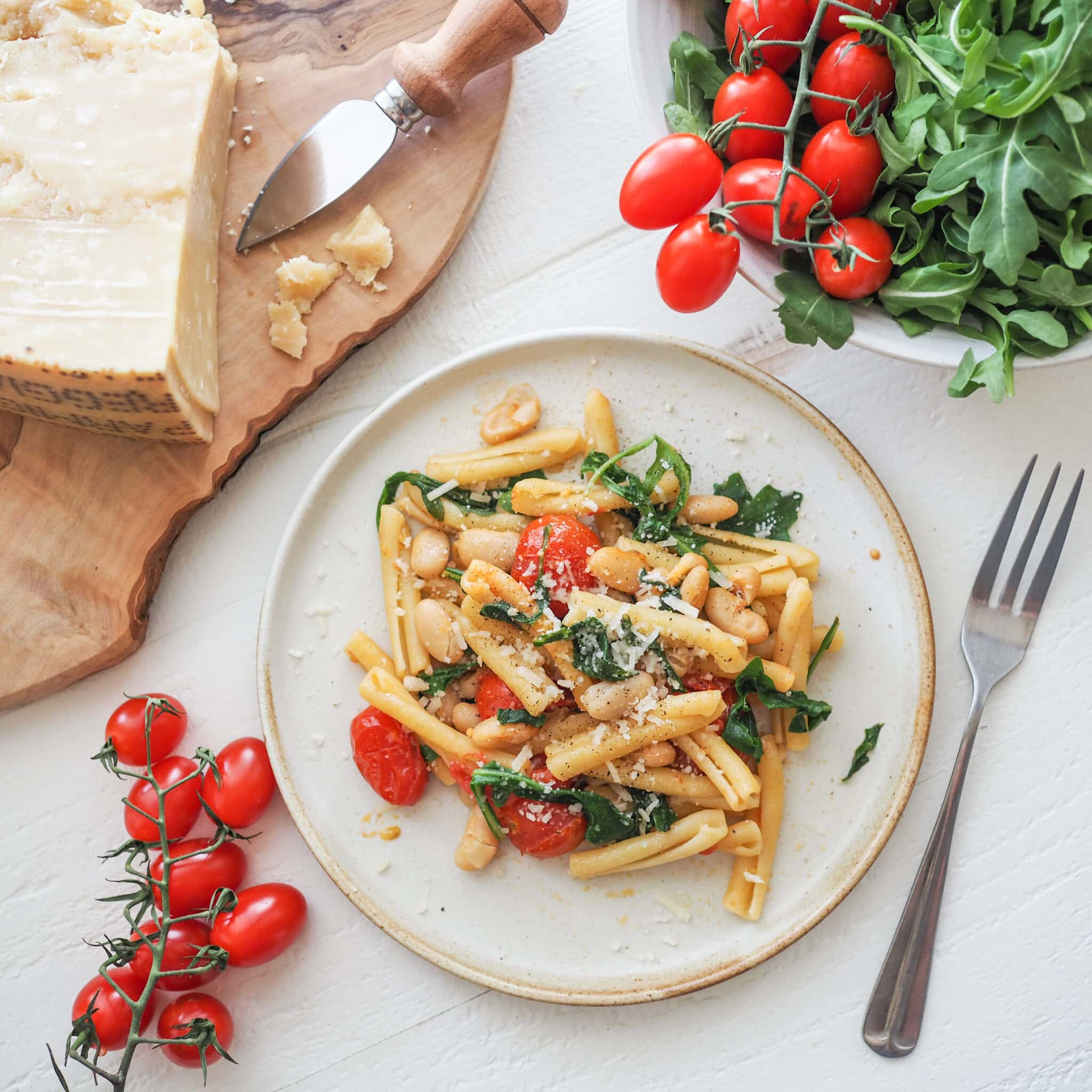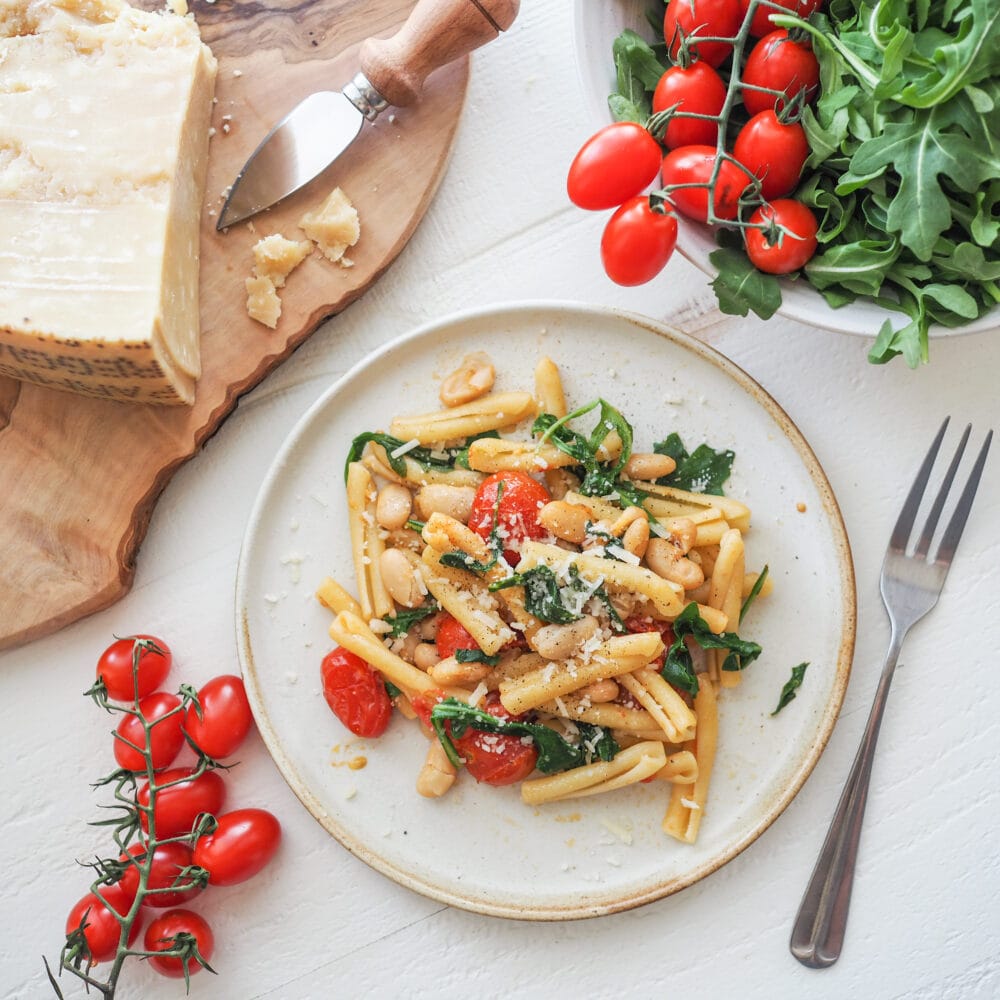 How Strozzapreti Became Known As The Priest Choker
Strozzapreti is a typical pasta you'll find throughout most of Central Italy. But the name quite literally means, "priest choker." And this translation got a few giggles out of the students in the pasta class. There are a few theories as to how this pasta got such a name.
One theory is quite benevolent, simply that families used to cook extra food and pasta to bring to the poor priests. And, because they gave them so much (Italians do show their love with food), this rustic easy-to-make pasta was jokingly referred to as "choking the priest."
While taking the cooking class, though, I thought the "priest choker" pasta was so named because of the way the pasta is made by quickly rolling the long strips of pasta between your palms — kind of like a choking motion.
There are a few others theories about how strozzapreti became known as the "priest choker," which make for really fun dinner conversation if you cook this dish for friends. But no matter the history, this pasta is delicious and hearty.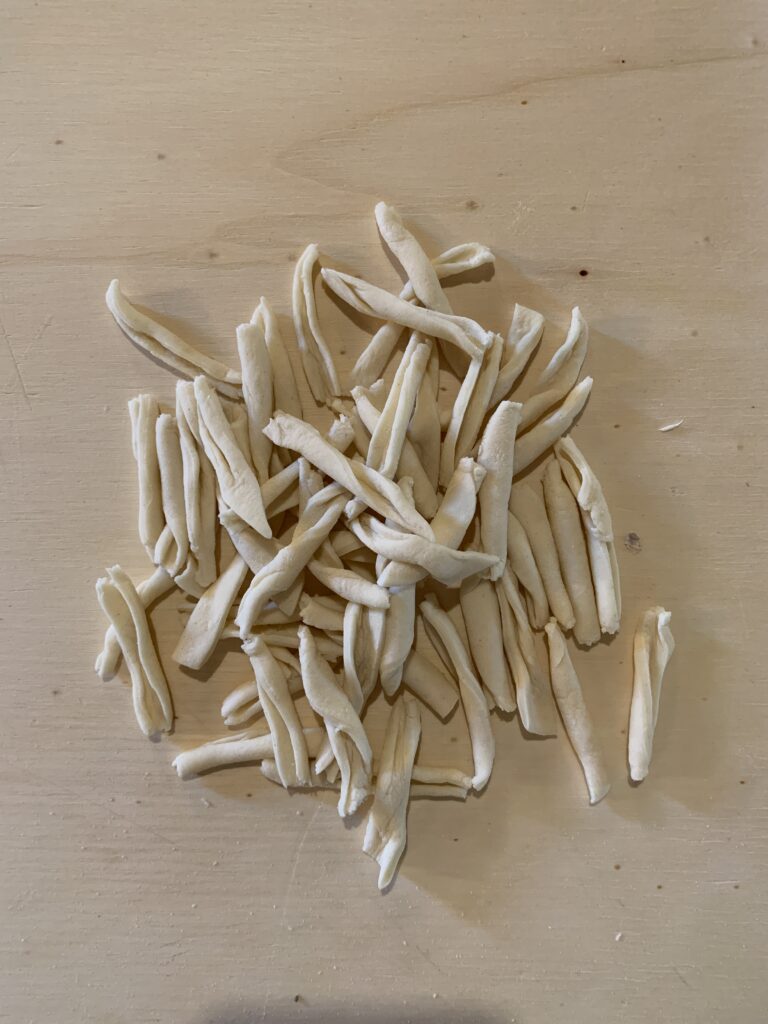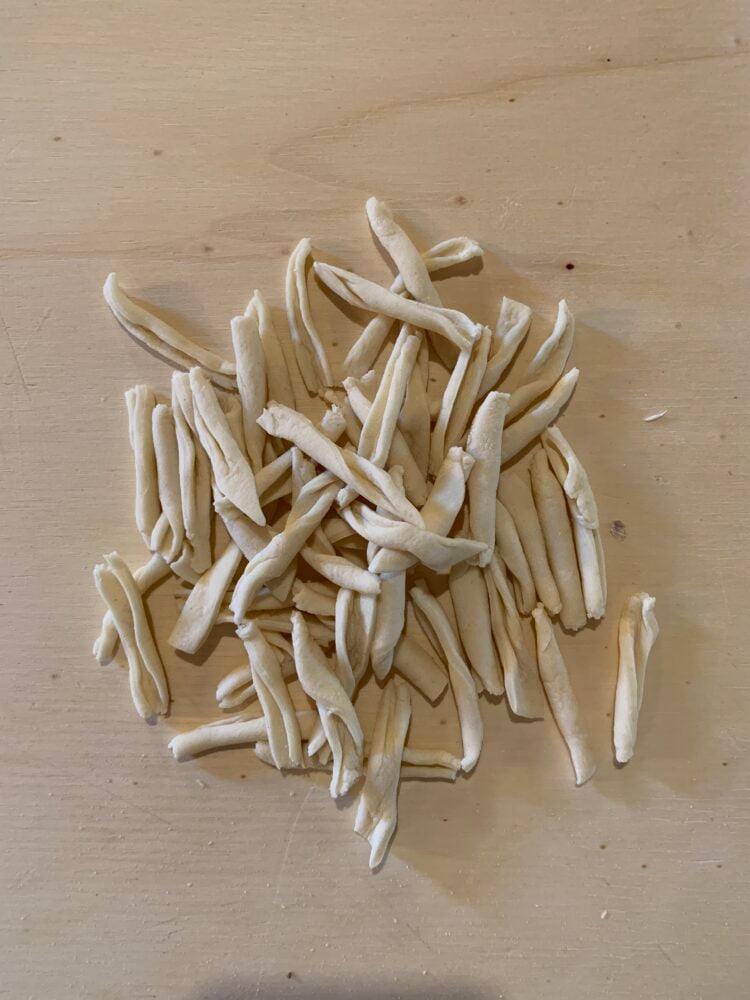 How To Make Strozzapreti
We made strozzapreti by rolling the dough out into a thin flat sheet, then slicing long strips of pasta, about a quarter inch thin. Then we rolled the strips between our palms to create a shape. It's actually quite fun to do and makes for a rustic looking pasta. It kind of looks like curled ribbons.
Making handmade pasta is very simple. Typically you make one pound of pasta with just 2 cups of flour and 3 eggs. You can blend the dough in a stand mixer with a dough hook, or if making it by hand, I recommend dividing up the flour and eggs into two parts to make it easier to handle.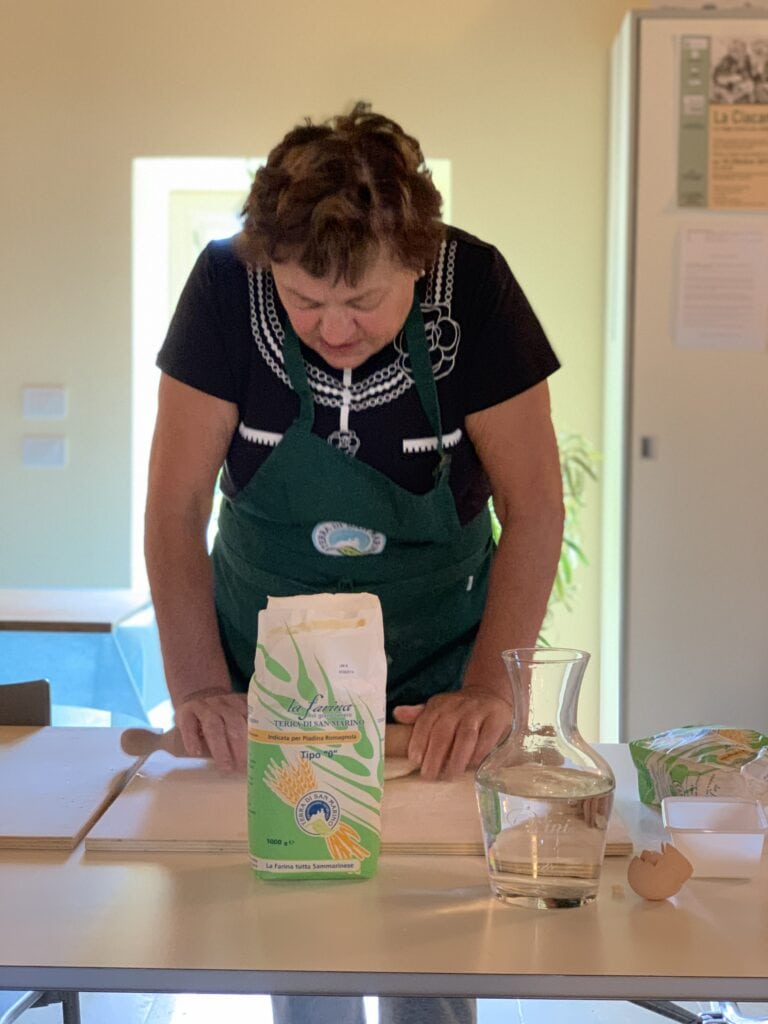 Making Fresh Pasta By Hand
To make it by hand, add a cup of flour to a large wood cutting board and make it into a volcano shape. Crack an egg into the center of that flour "volcano." Using your hands, slowly whisk the egg, gently folding in the flour until it's well blended.
Next, knead the dough with your hands, folding the dough from the outside to the center, and pressing into it with the heel of your hand. Once it is smooth and springy to the touch, set the dough aside, loosely cover it with plastic wrap, and let it rest for 10 minutes. If making a pound of pasta (to serve 4), repeat the process above to create a second ball of dough.
Once the dough has rested, roll it out with a rolling pin into thin sheets and cut the dough into half inch strips. At this point it will look a little like linguine. Then place the strips between your palms, like prayer hands, and quickly roll the dough strip between your palms to give it some shape. Pinch the rolled dough strips into 1 1/2 to 2 inch pieces and let it rest for 5 minutes before cooking.
Cook the pasta in large pot of boiling water as usual. Fresh pasta will need less time to cook than dried pasta, typically only 2-3 minutes. Wait until it floats to the top and then remove with a slotted spoon.
What To Serve With Strozzapreti
I asked our hosts what they'd typically serve strozzapreti with and they said just a simple topping of roasted tomatoes, white beans, and rocket (arugula). So that's what I recreated here in the Italian pasta recipe below at home in my own "Cucina Italiana". The recipe is included with instructions for both making the pasta from scratch, or simply purchasing the pasta pre-made and cooking the sauce to serve with it.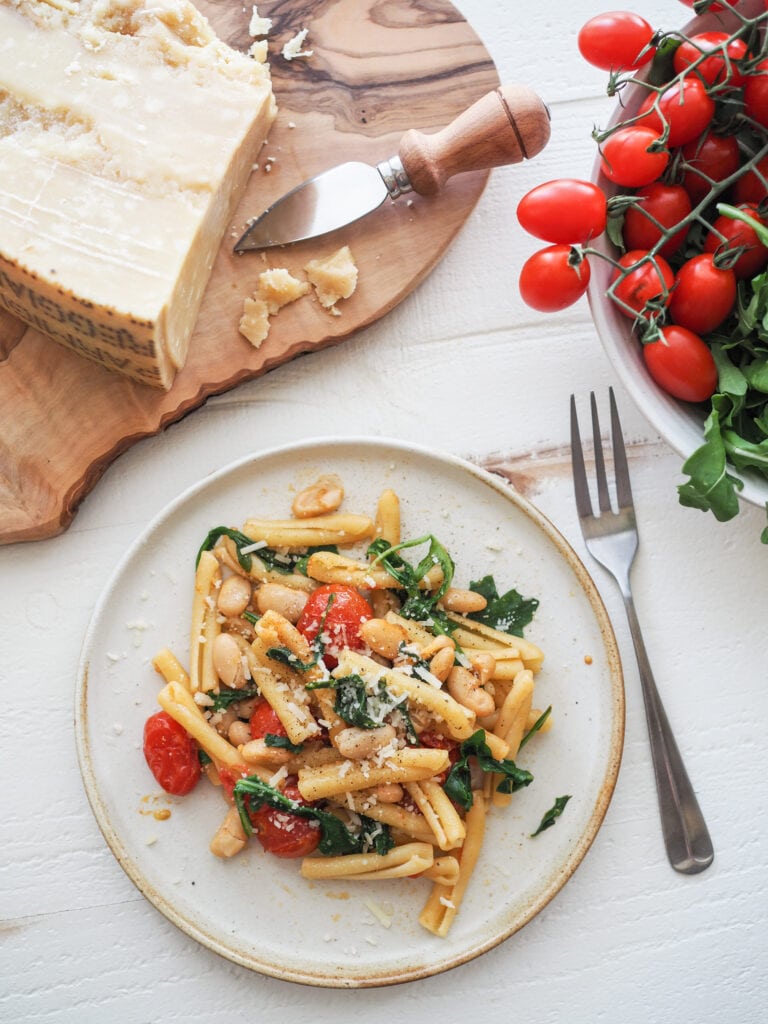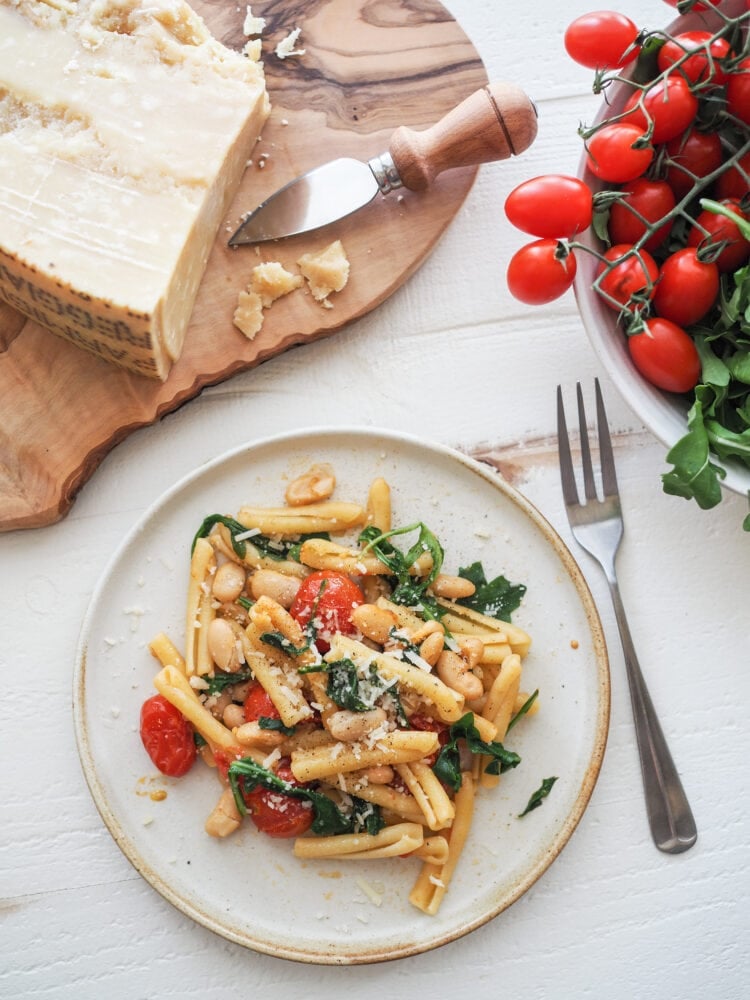 Tips For This Recipe
I find making handmade pasta very cathartic, and a sort of stress relief after a long day. If you have kids, it might be fun to get them involved too as it is a bit like making play-dough. But if you want to save a little time in the kitchen, you can definitely purchase strozzapreti already made.
I found strozzapreti easily at two of our local supermarkets, but it isn't as common as linguine or spaghetti, so there may be fewer choices. If you can't find it locally, one alternative is a pasta called casarecce, another hand rolled pasta that is very similar in shape.
Recipe: Strozzapreti with Roasted Tomatoes, Arugula, and Cannellini Beans
This recipe is such a great comfort food dish and is truly perfect for anytime of year. I love the sweetness of the tomatoes, the nuttiness of the cannellini beans, and the heartiness of the pasta. It's a favorite of ours, and I hope it will be one of yours too.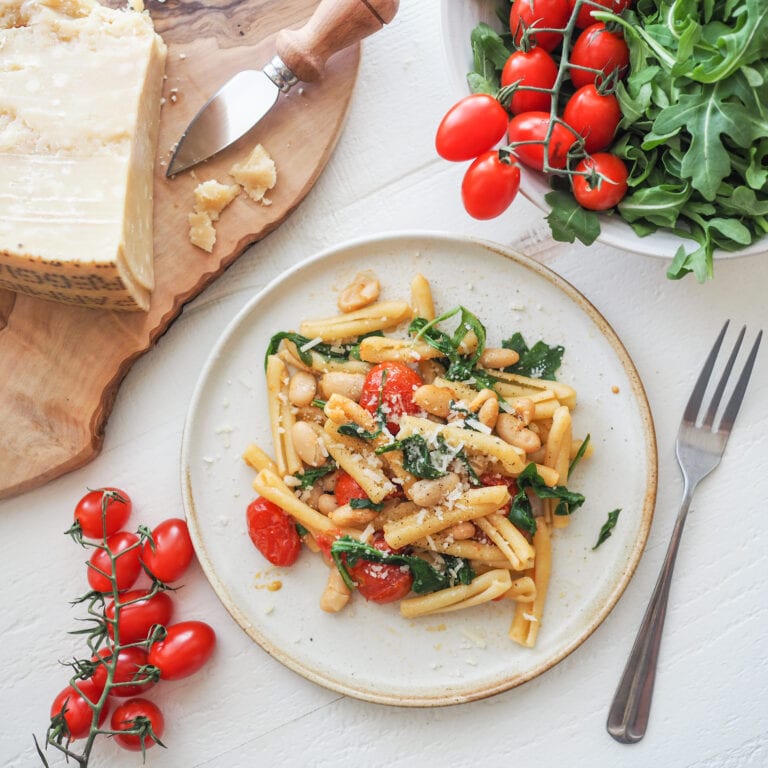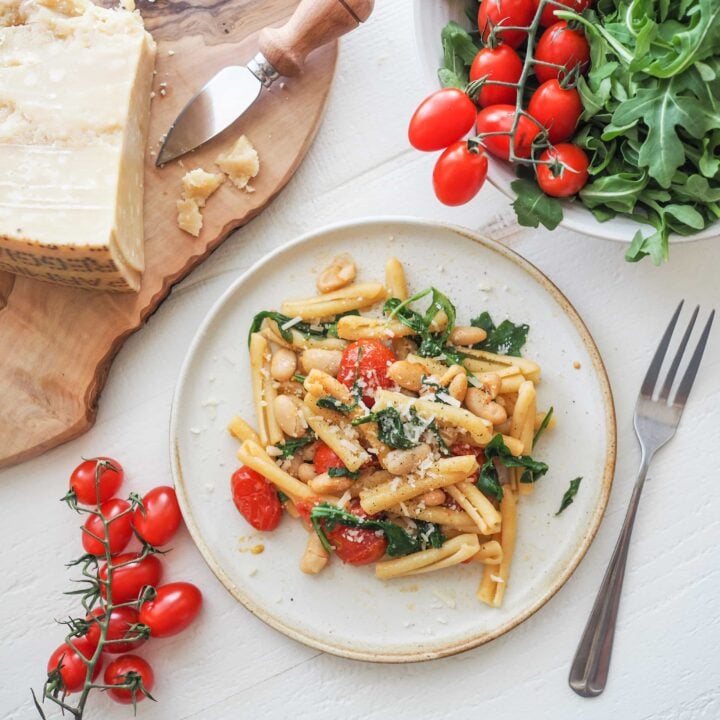 Strozzapreti with Roasted Tomatoes, Arugula, and Cannellini Beans
Ingredients
1 shallot, finely chopped
1-3 garlic cloves, minced
1 pint cherry tomatoes, whole
1 package of strozzapreti (approx. 16 ounces)
5 oz arugula (approx. 4 cups)
1 can cannellini beans (approx. 15.5 ounces)
2-3 Tbsp olive oil
salt and pepper to taste
fresh grated Parmigiano Reggiano to taste
Instructions
1. Bring large pot of water to boil, add salt, and cook pasta according to package directions. If making fresh pasta, cook for 2-3 minutes. Boxed pasta, approximately 7-9 minutes. Al dente is preferred.
2. While pasta is cooking, sauté the tomatoes with a little olive oil in a large sauté pan set to medium heat.
3. After 3-4 minutes, once the tomatoes start to cook, add the garlic and shallots and cook for an additional 5 minutes, or until the tomatoes start to split.
4. Next, add the cannellini beans and cook for 1 to 2 minutes.
5. Finally, add the arugula and cook just until wilted. Remove from heat.
6. Strain the cooked pasta, add to the sauté pan, and toss all the ingredients together.
7. Season with salt and pepper and top with fresh grated Parmigiano Reggiano cheese.
Serves 4-6
You Might Also Like …