Renewed and revised, I first tried these lemon cottage cheese pancakes while staying at The Four Seasons Los Angeles in Beverly Hills. Instead of the Cali-style breakfast of fresh mixed juices characteristic of LA culture, I was lured into a bit more of an indulgent breakfast.
The protein in these lemon cottage cheese pancakes certainly makes them more nutritionally filling. They're light, a bit creamy, and best served with a side of blueberry preserves. The zesty lemon mixed with the sweet blueberry is a refreshing combination.
I tested the recipe out at home and modified it a bit to be suitable for a home cook. Enjoy!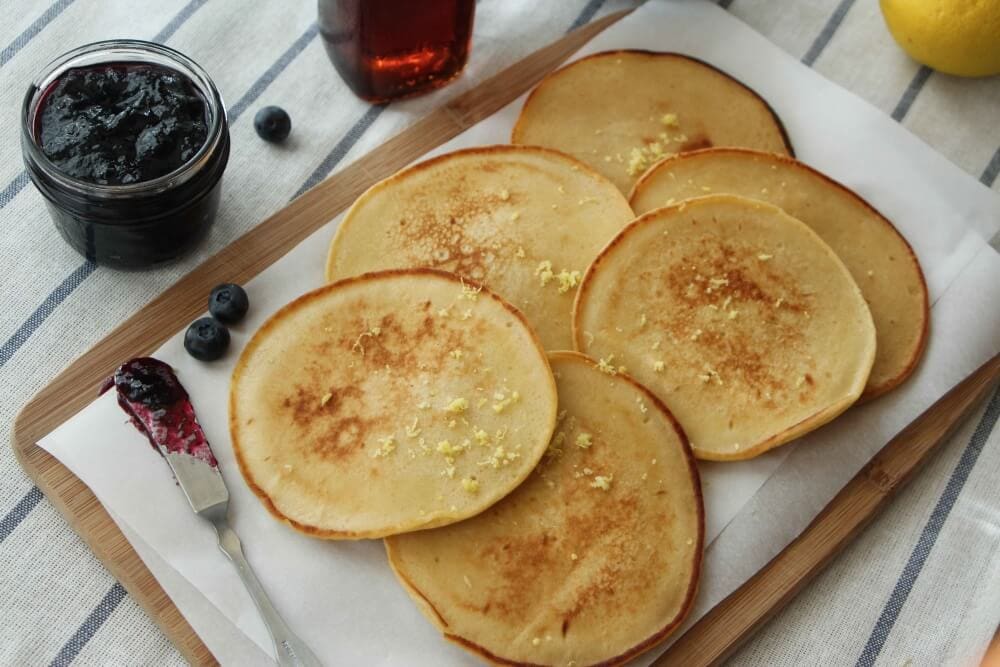 Lemon Cottage Cheese Pancakes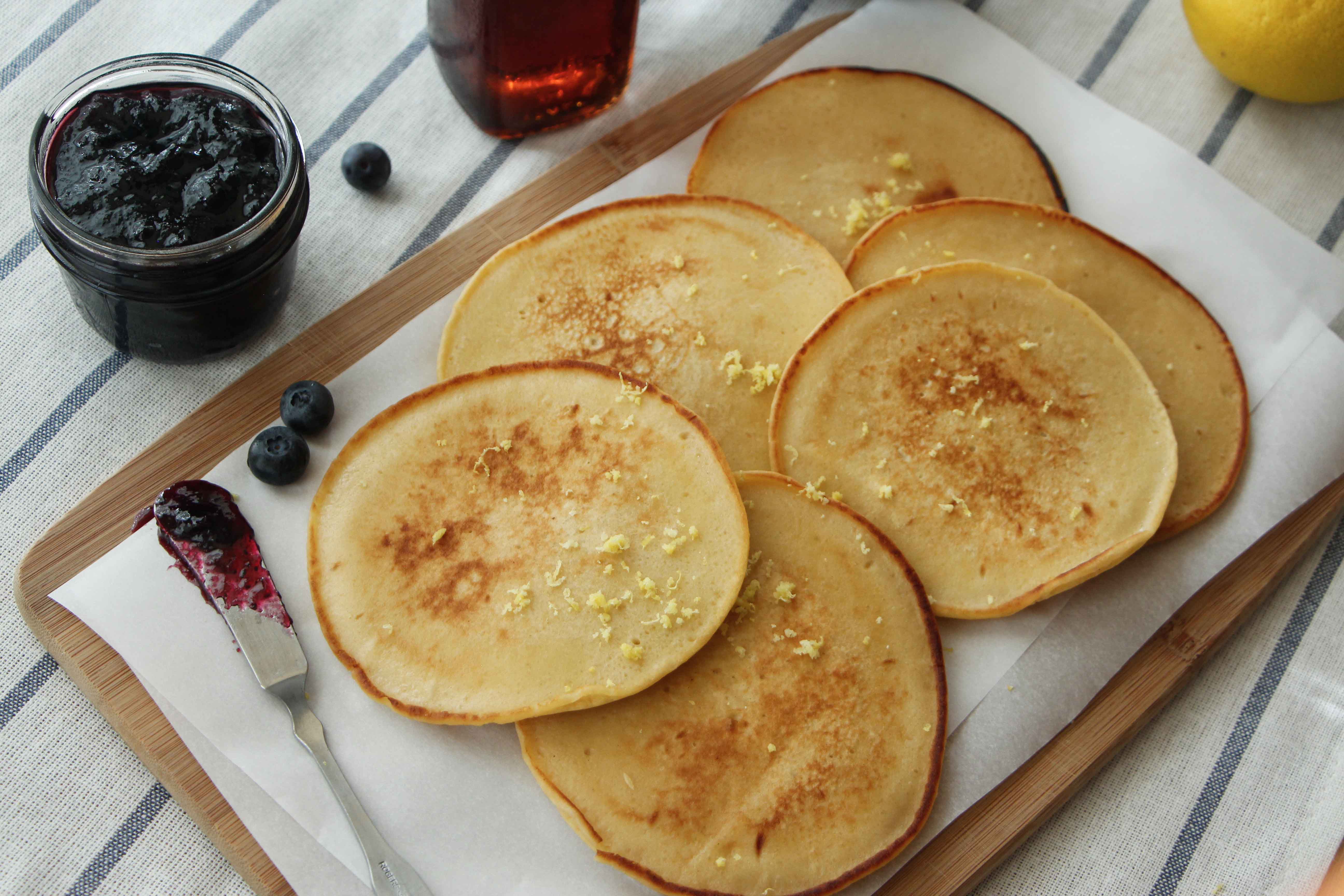 Recipe: Lemon Cottage Cheese Pancakes
Ingredients
3 eggs
1/4 cup sugar
1 lemon, zested and juiced
1/4 tsp baking powder
1 cup flour, sifted
3/4 cups cottage cheese
1/2 teaspoon lemon oil
Instructions
Add ingredients in order listed above to high speed blender.
Pulse until a batter forms and cottage cheese is well blended.
Place 2 heaped tablespoons of the batter on the griddle, cook for 3 minutes on each side.
Serve with wild blueberry preserves.
Want to save this recipe? Pin it! 🙂