Have you heard of San Marino? It's a tiny country located in the northeastern part of Italy and is the third smallest country in Europe, and the fifth smallest in the world! The Republic of San Marino is just a little over 24 square miles, with winding roads leading to the capital city sitting high on top of Mount Titano.
The ancient walled capital of San Marino (which is also, by the way, called San Marino) has a bird's eye view of the Italian countryside and the Adriatic Sea. From this fortified vantage point, it's easy to see how it has remained one of the world's oldest republics.
Whenever I talk to travelers planning a trip to the Emilia Romagna region of Italy, I always recommend they add San Marino to their itinerary. Here's more information about visiting, including what to do, where to eat, and how to get there.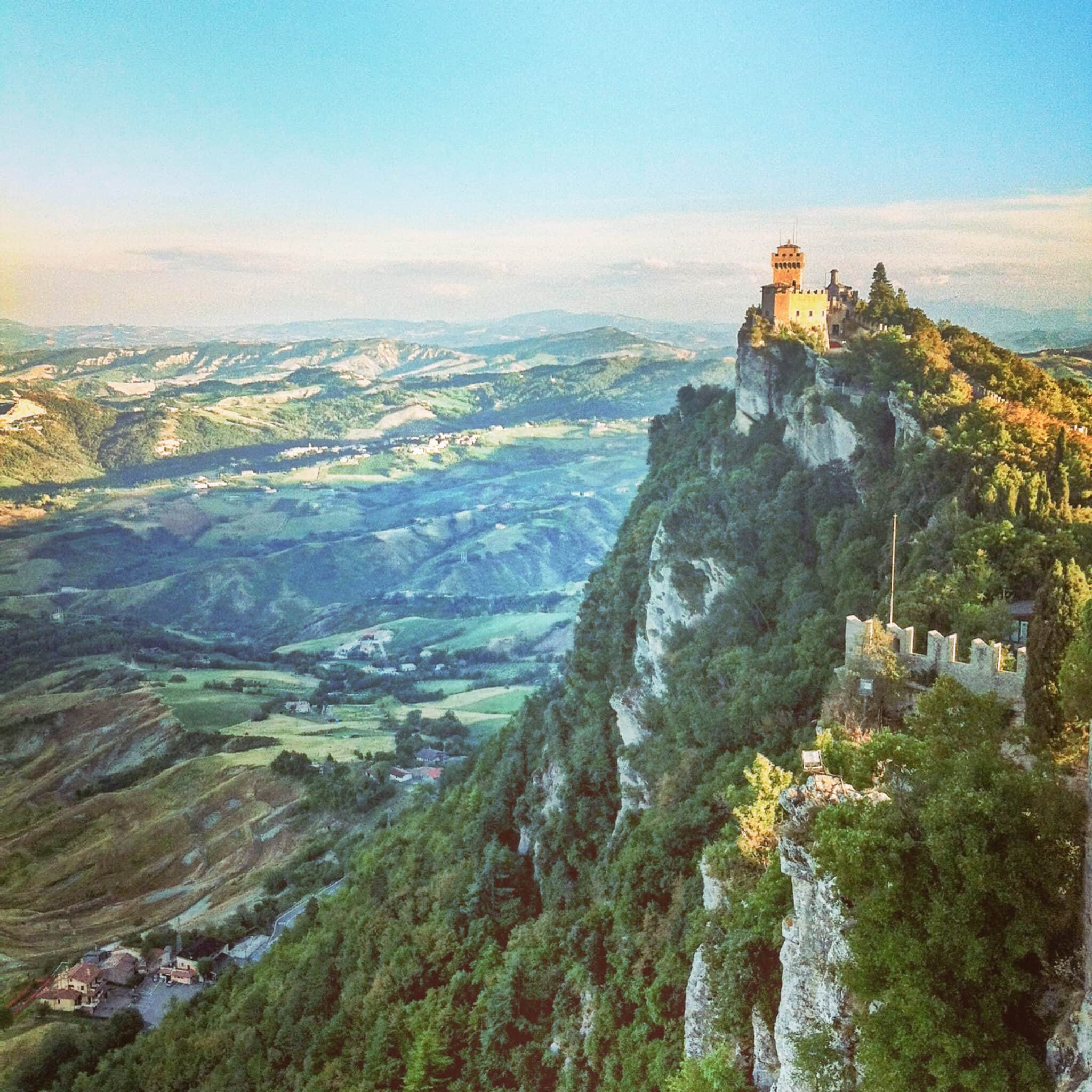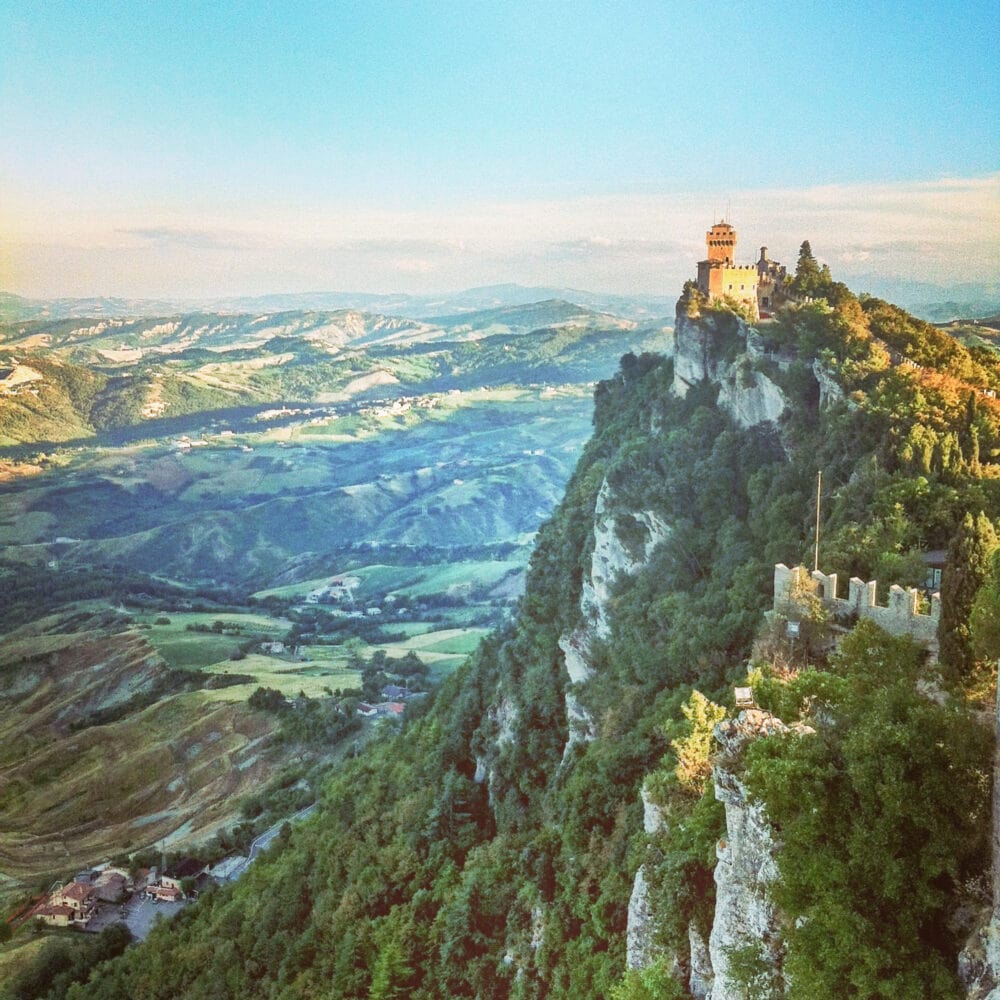 Where Is San Marino
San Marino is an independent state, but it's completely surrounded by Italy. So, yes, if you visit, you're traveling to another country! Although there is no formal border crossing, you can take your passport into the tourism office to get stamped as a fun souvenir and proof of your visit.
For some perspective on where San Marino located, it's about a three hour drive from popular cities like Venice and Milan, though it is most easily accessible to travelers by train. I've visited several times while staying in Bologna and Rimini as it's easy to drive there along the Via Emilia, a highway that runs across the Emilia Romagna region.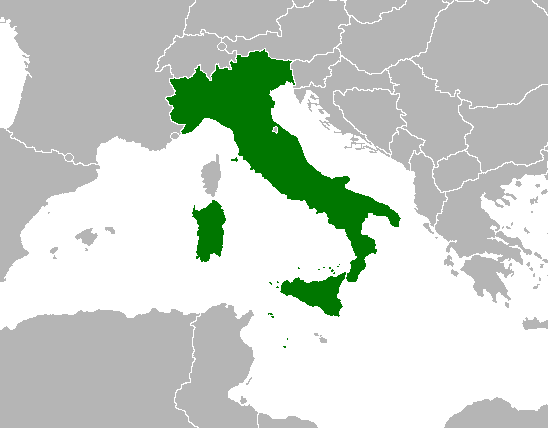 What Is There To Do In San Marino?
For a small country, there's actually a lot to do. I recommend planning a weekend getaway, or at the very least, a day trip. You can hike between the legendary towers, take a tour to learn more about the history, and even participate in a pasta making class. Here's more detail about what there is to do:
Visit The Three Towers – San Marino's national flag and coat of arms depicts the three towers the capital city is known for — Guaita, Cesta, and Montale. You can easily spend an afternoon hiking between the towers and enjoying the view below. It's an easy walk, but there is some incline and stairs, so wear sturdy shoes and allow for plenty of time. You can go inside the first two towers, and the second (Cesta) also has a weapons museum. There is a nominal entrance fee, € 4,50 for one tower or € 6,50 for both.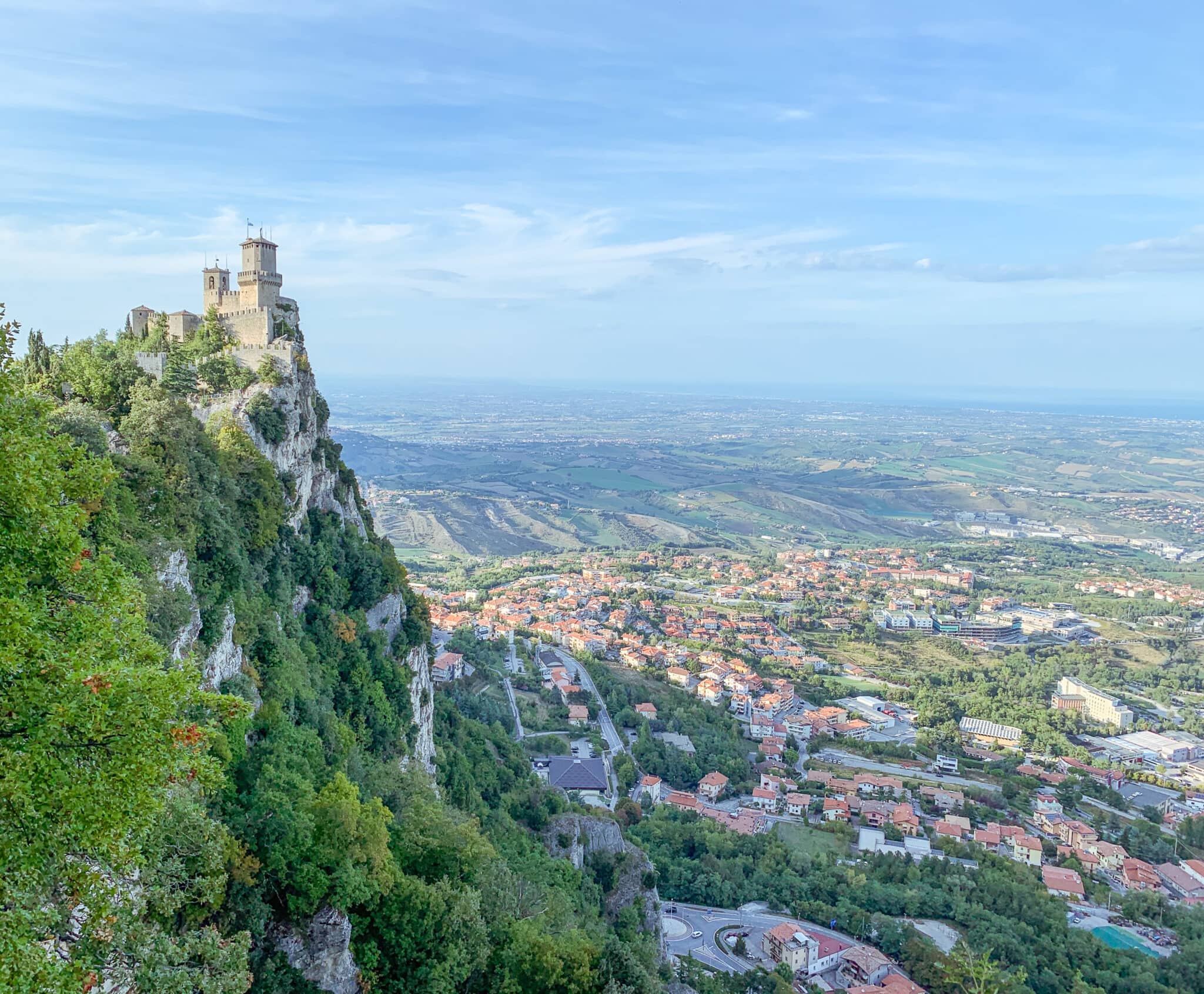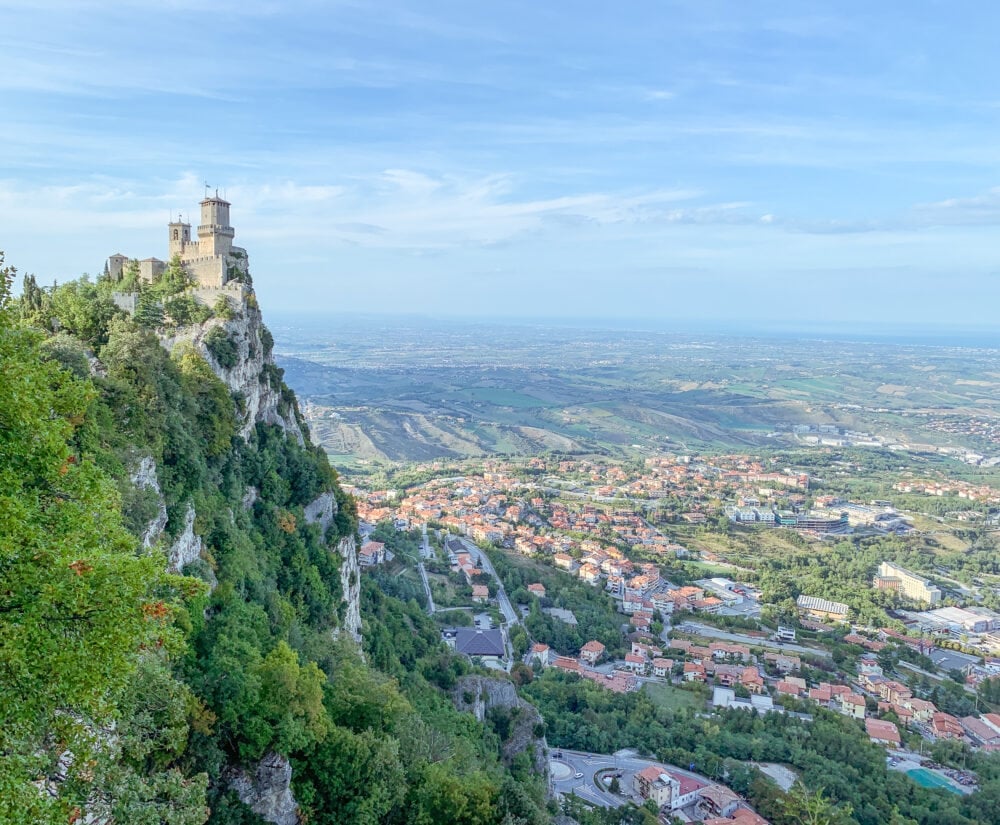 Learn About San Marino's History – Take a guided tour to learn more about San Marino's extensive history. Travelers can visit the Palazzo Pubblico (the government seat for the country), as well as the Basilica of Saint Marinus, and the State Museum inside Palazzo Pergami.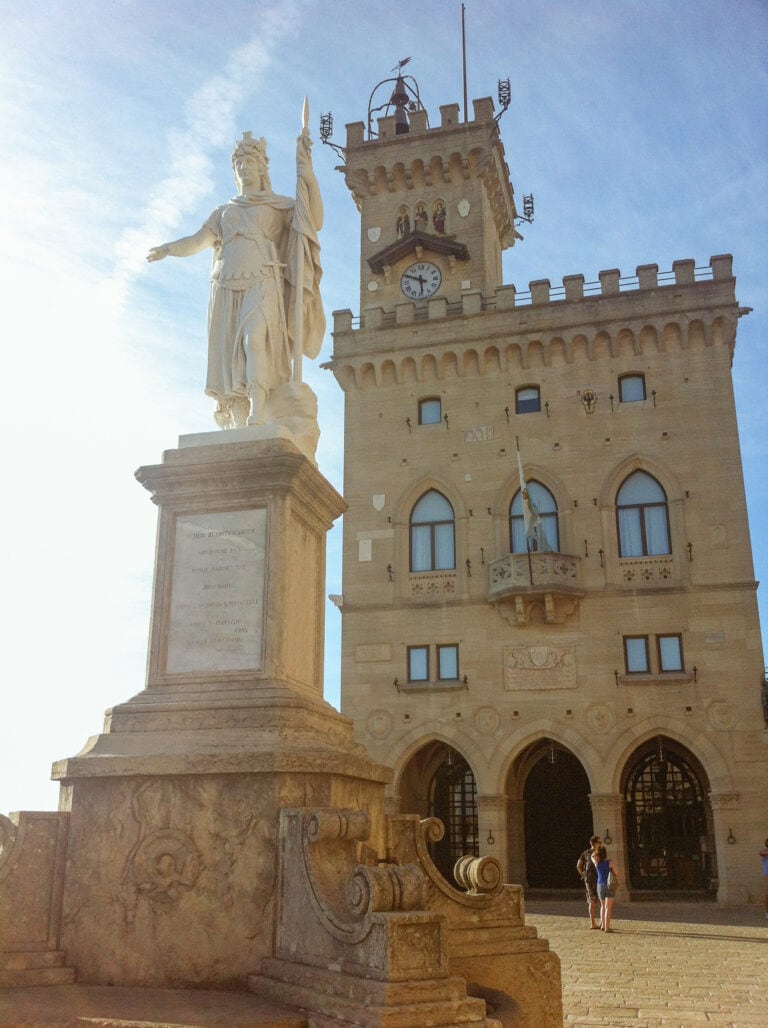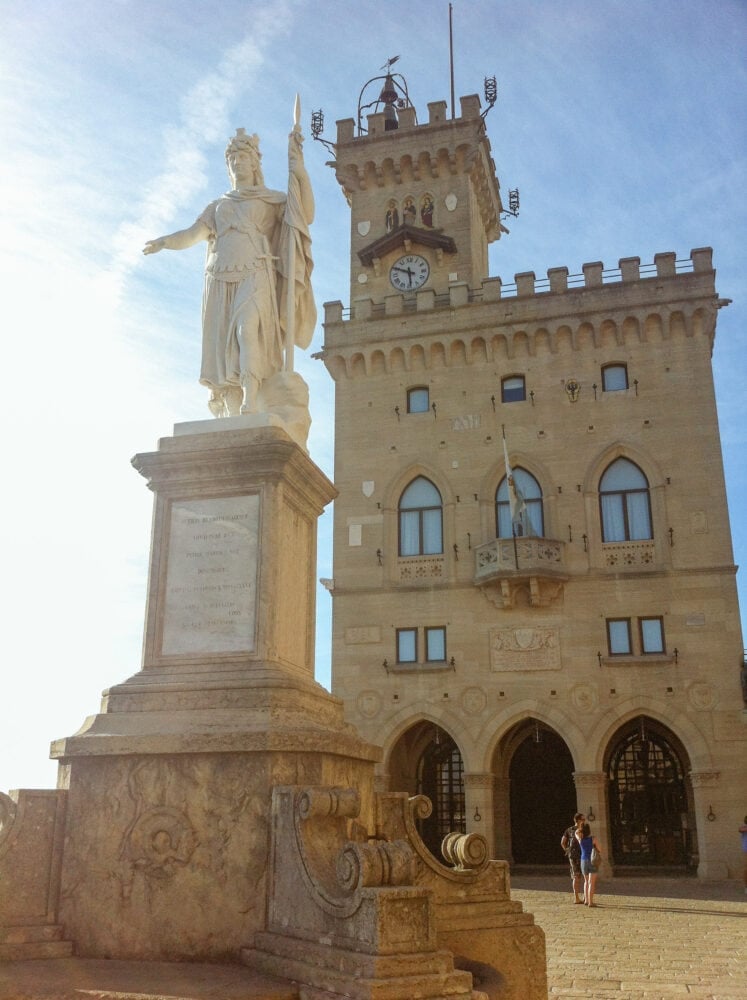 Visit A Museum – Besides culture, history, and art, there's a bit of folklore too. Being an ancient city, of course there's tales of witches, vampires, and other creatures of the night. There's the "Museo delle Creature della Notte" vampire museum and including a vampire museum and a Museum of Medieval Criminology and Torture too.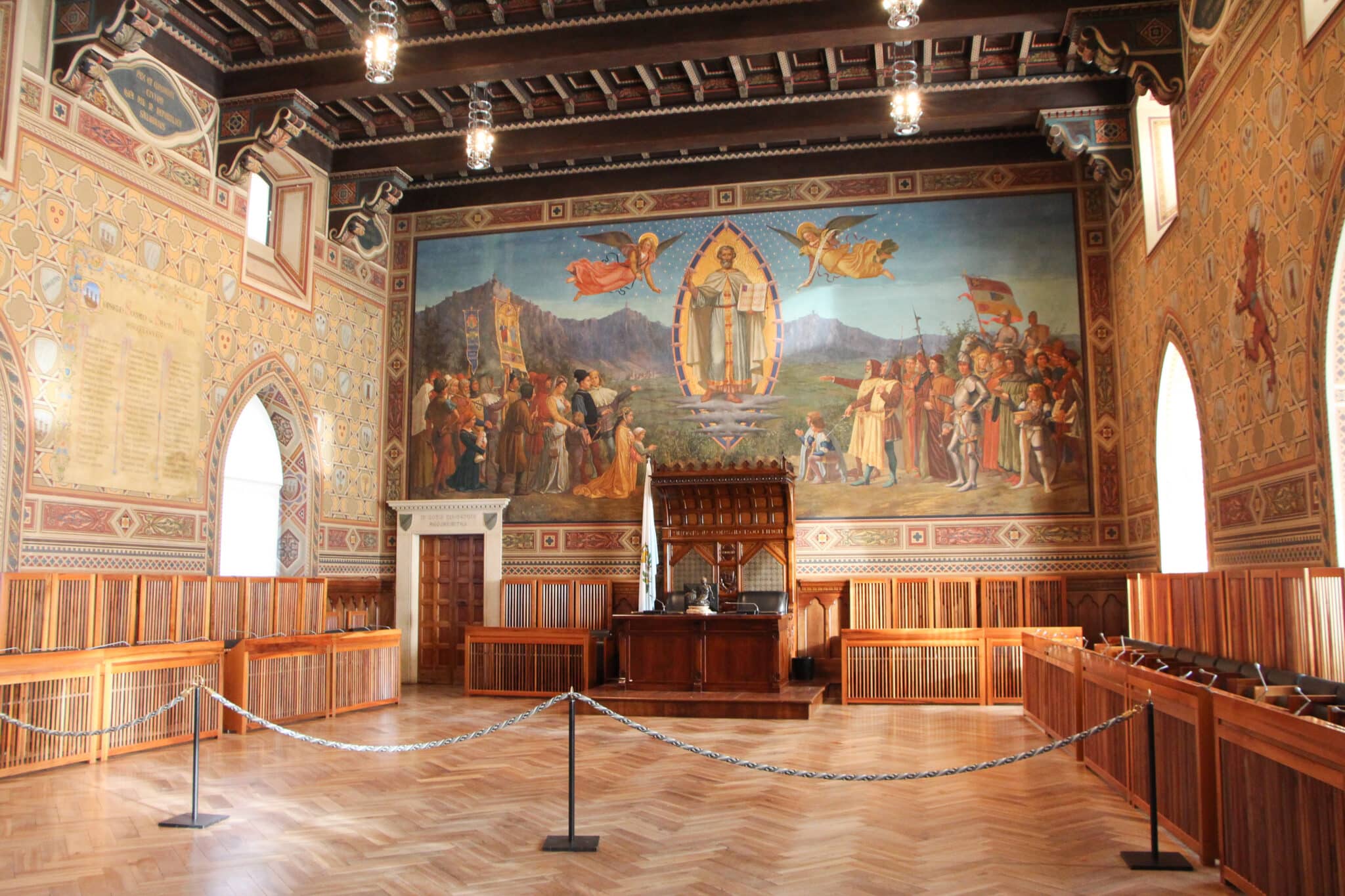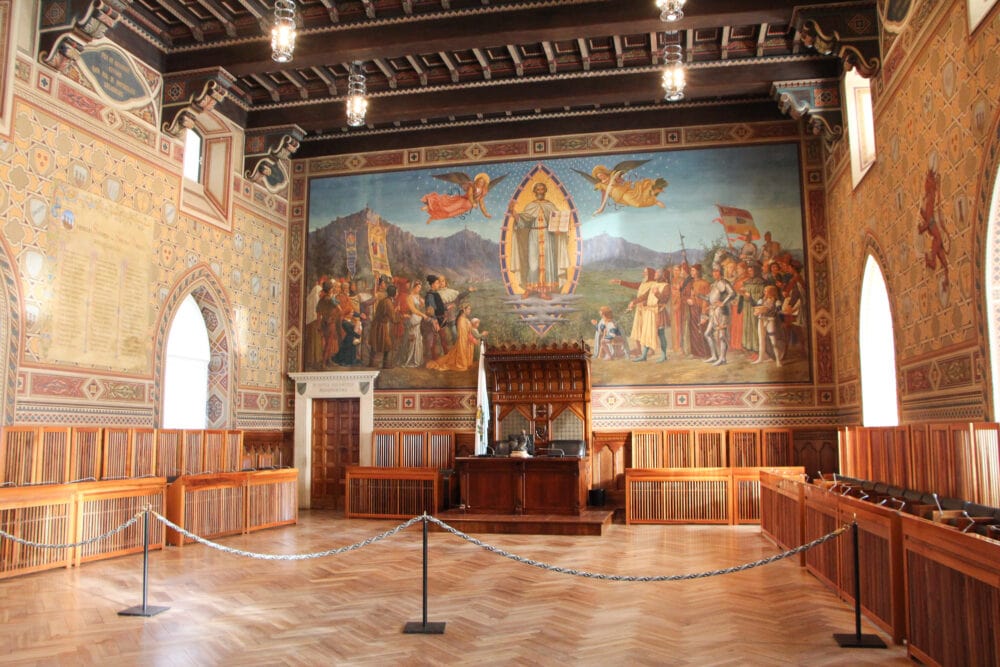 Cooking Classes – Being landlocked by Italy, you bet San Marino has some outstanding food. Take a tour of a historic manor house at the Consorzio Terra de San Marino, taste their local honey, and learn how to make regional pasta and flatbreads such as strozzapreti and piadina.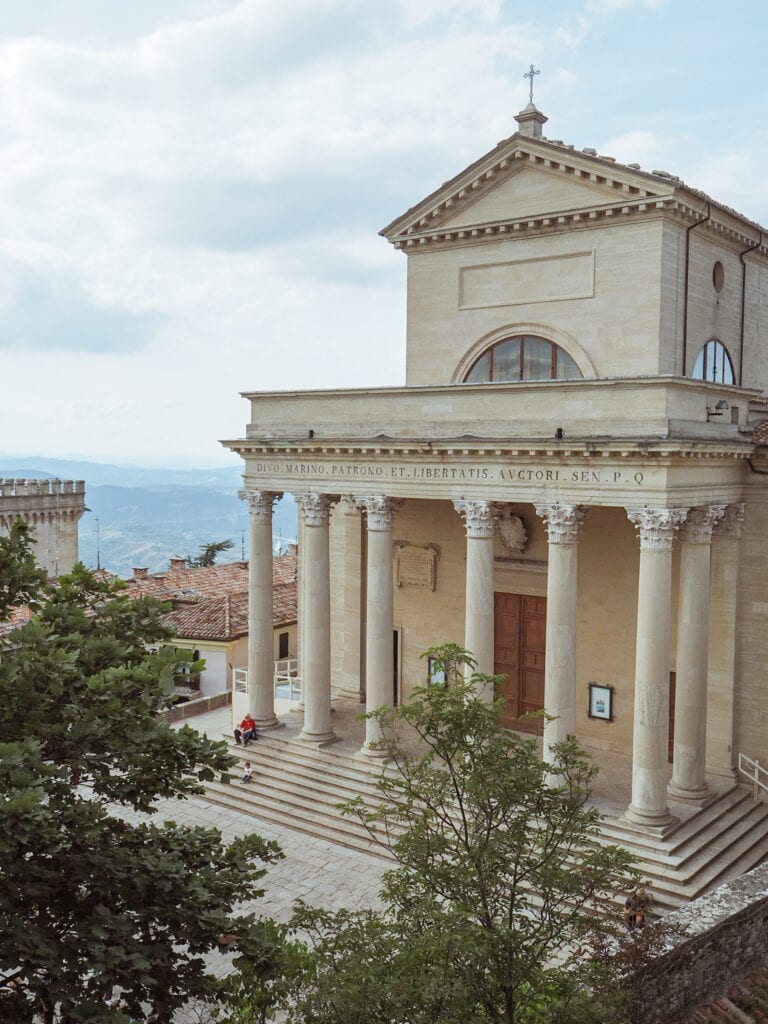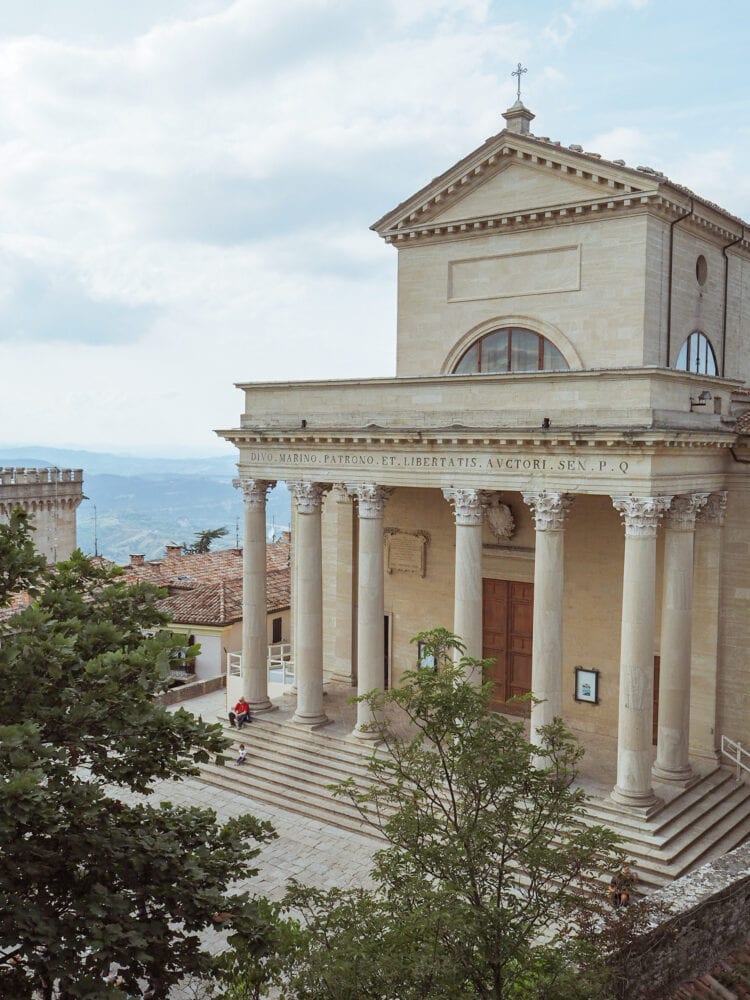 Shopping – The shopping in San Marino does, admittedly, feel a bit touristy. There are lots of shops selling perfume and souvenirs. But if you're on the hunt for a great Italian leather bag, this is the place to get a deal. San Marino is also known for collectable stamps and coins. If you're on a budget, I found the best souvenir is simply sending a postcard stamped from San Marino.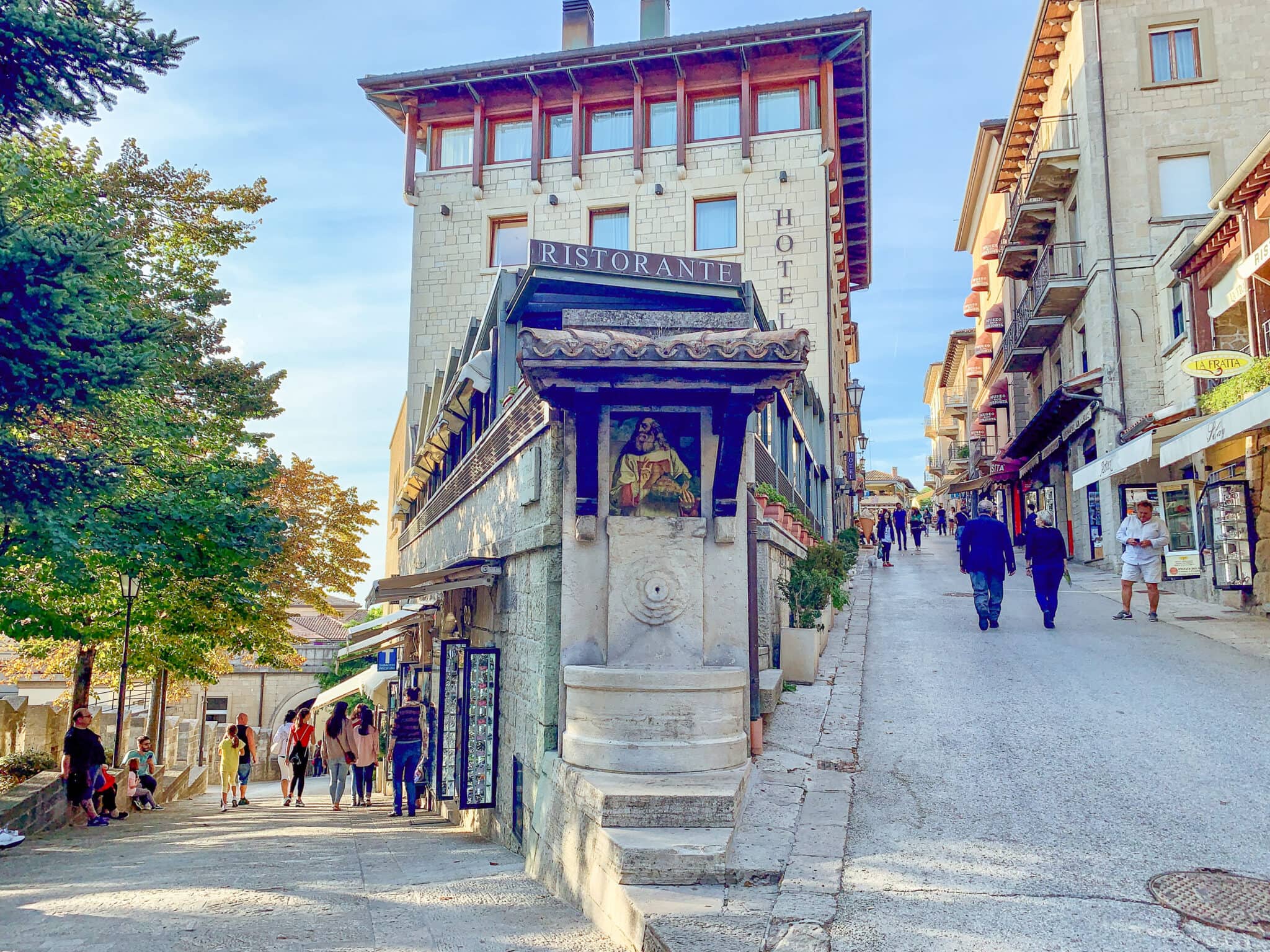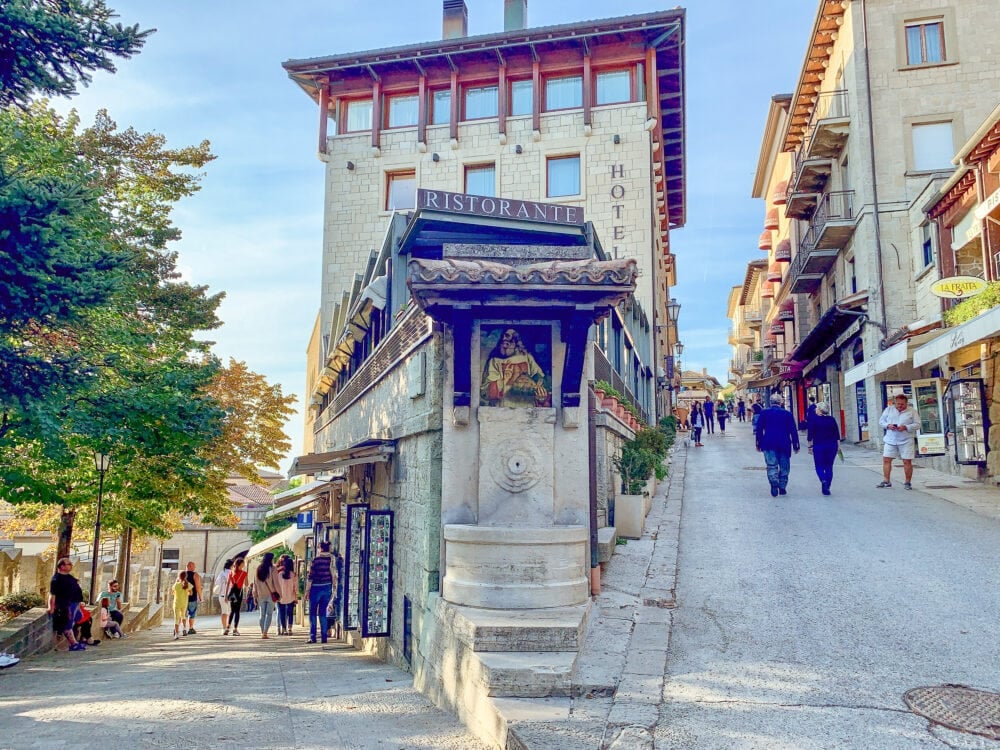 Where To Eat
Whether it's coffee or cocktails, nearly every restaurant and little cafe has an incredible view. And you can find everything from casual street food to Michelin stared restaurants. Here's are the places I've tried that I'd recommend:
La Terrazza
La Terrazza has some incredible views, and the food is just as good. I've tried their crostini with walnuts, honey, and blue cheese as well as the tortellini stuffed with ricotta and spinach with fresh shaved truffles. Go for lunch so you can enjoy the scenery. Website: ristorantelaterrazza.sm/en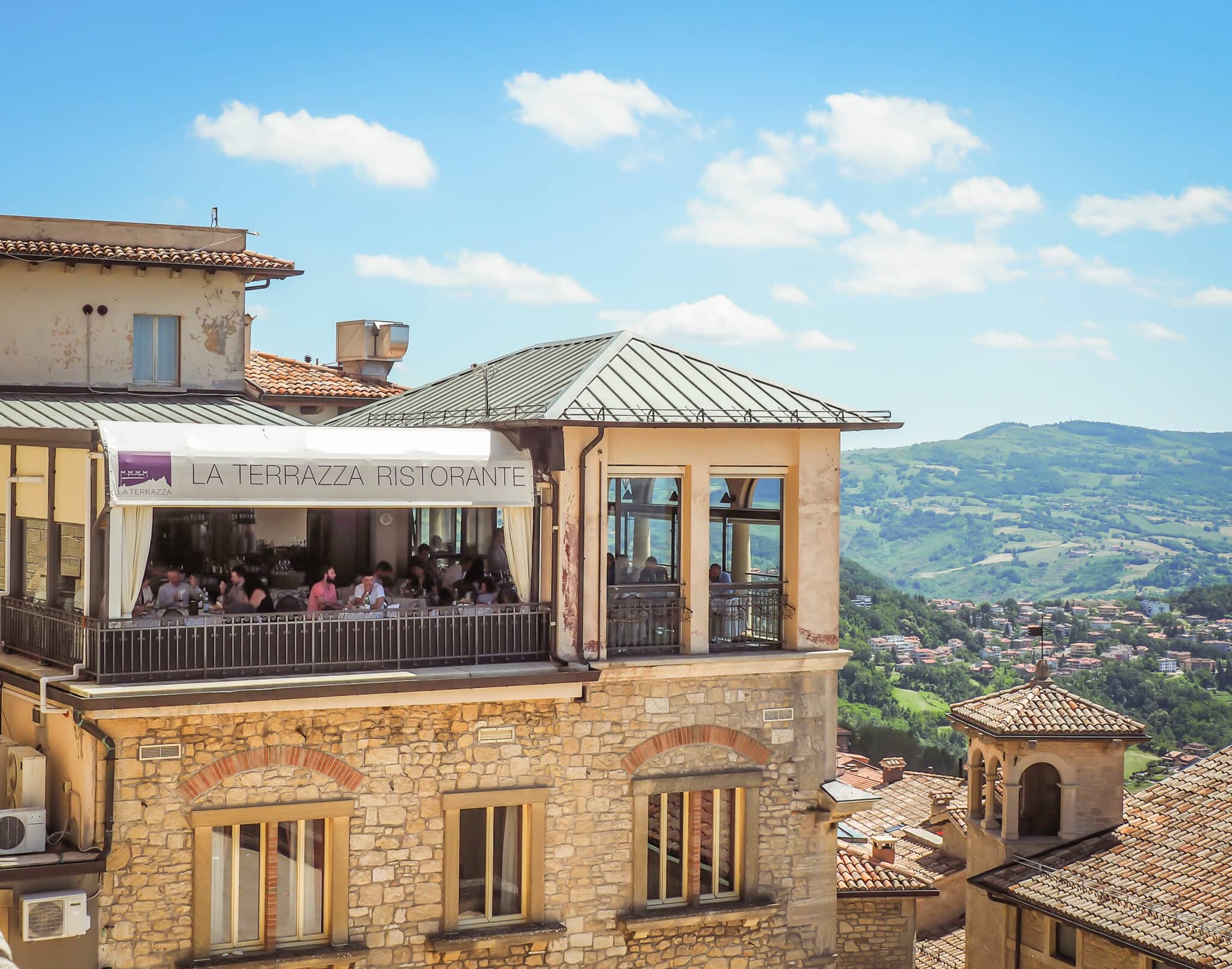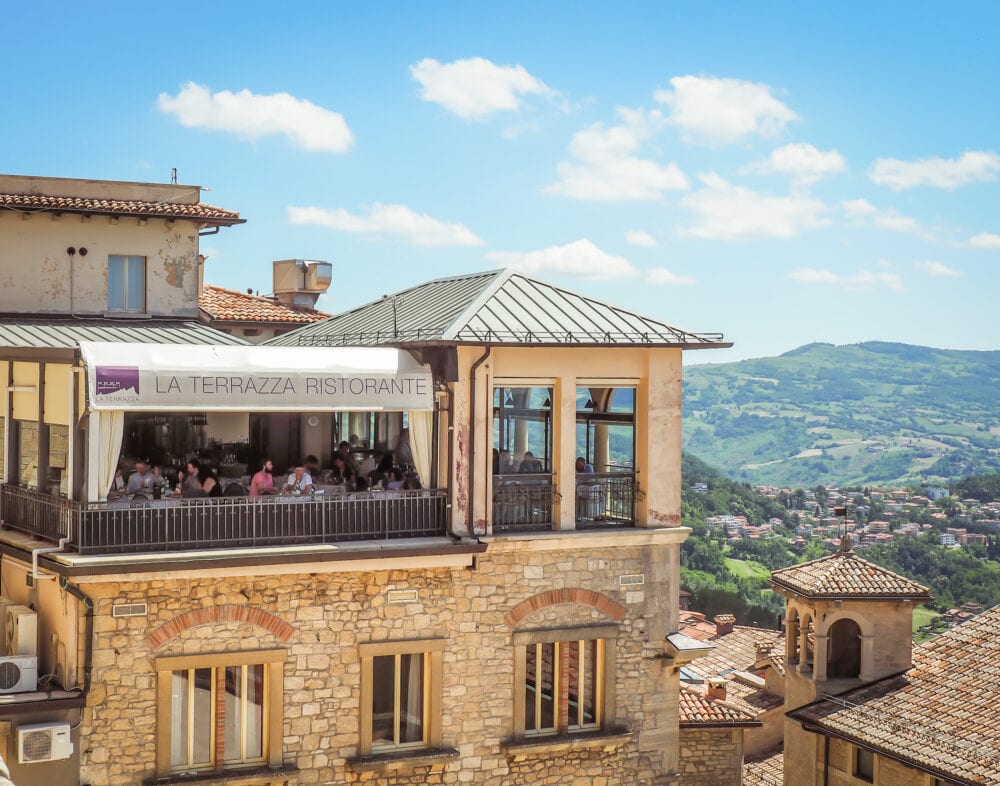 Bellavista
This is the place to grab an aperativo before dinner. Located on Contrada Omagnano just across the park from the tourism office, it's the best place to watch the sunset. Website: hotelbellavistasanmarino.com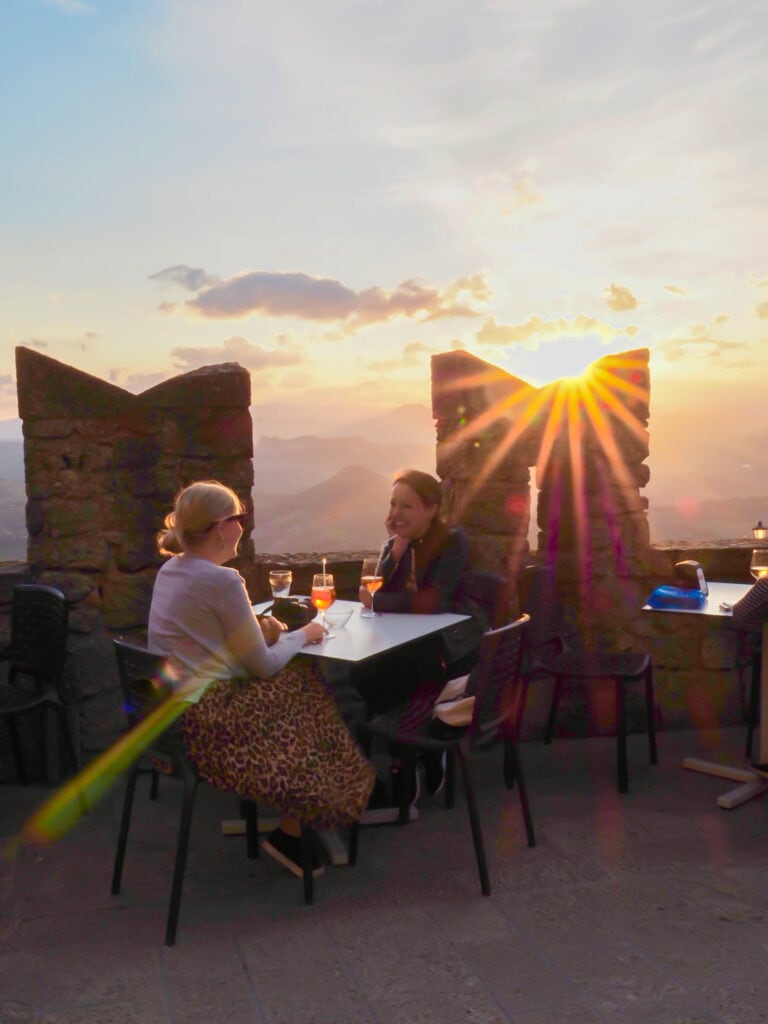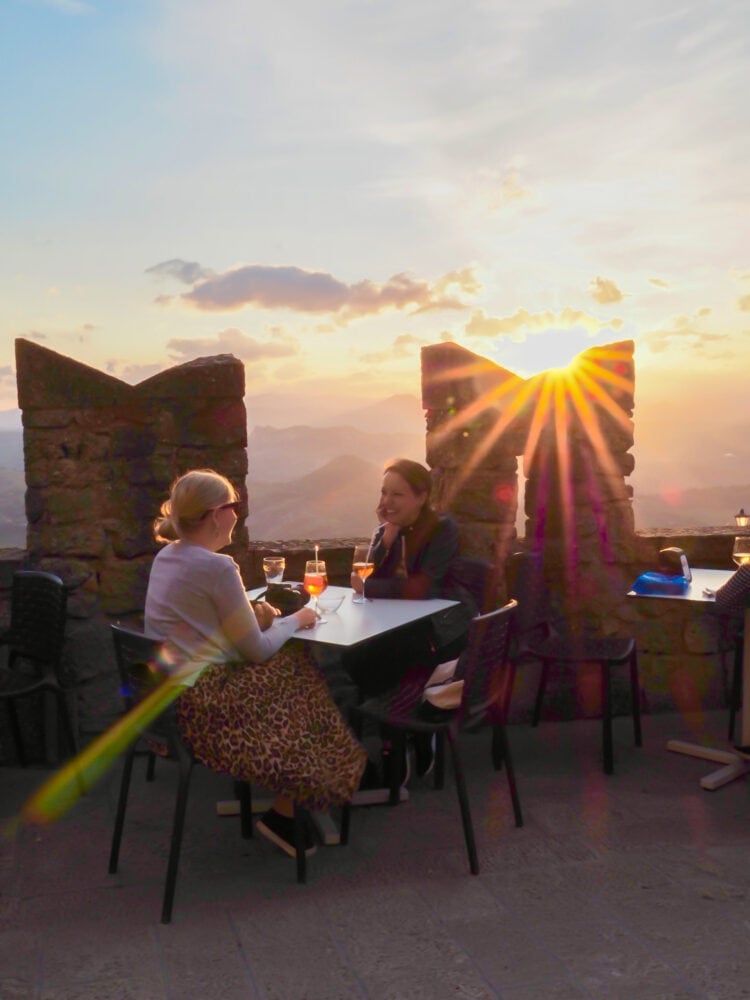 Righi
For dinner, I recommend making a reservation at Righi. Family run for three generations, this Michelin Star restaurant creates modern regional dishes with locally sourced ingredients. Website: ristoranterighi.com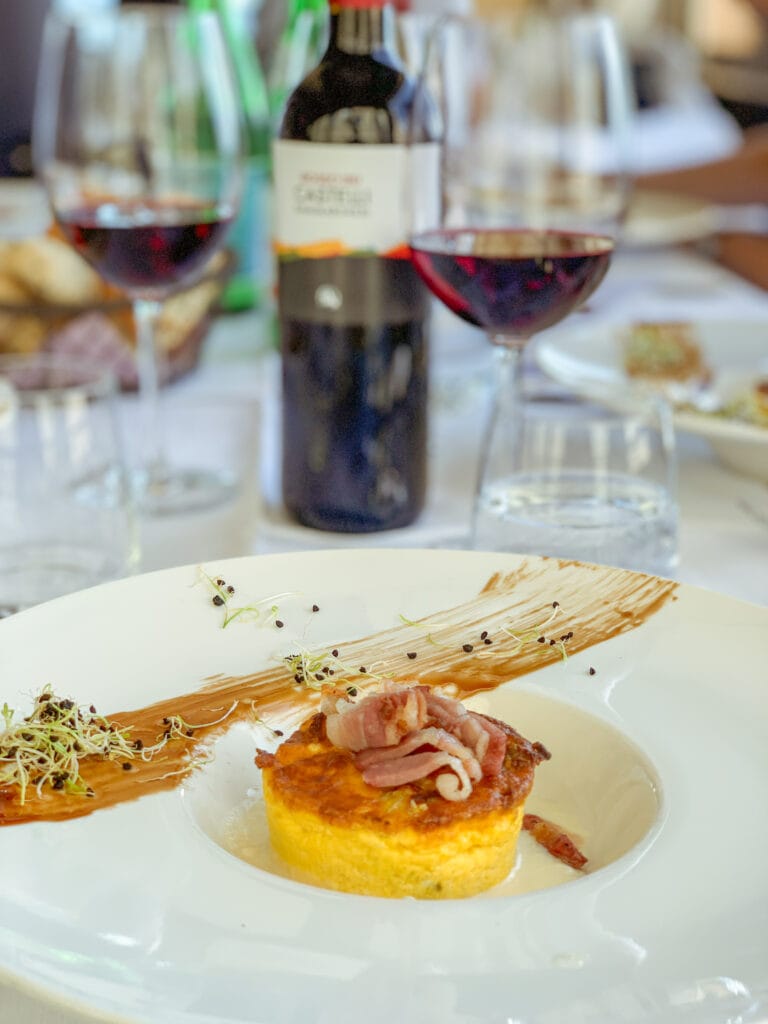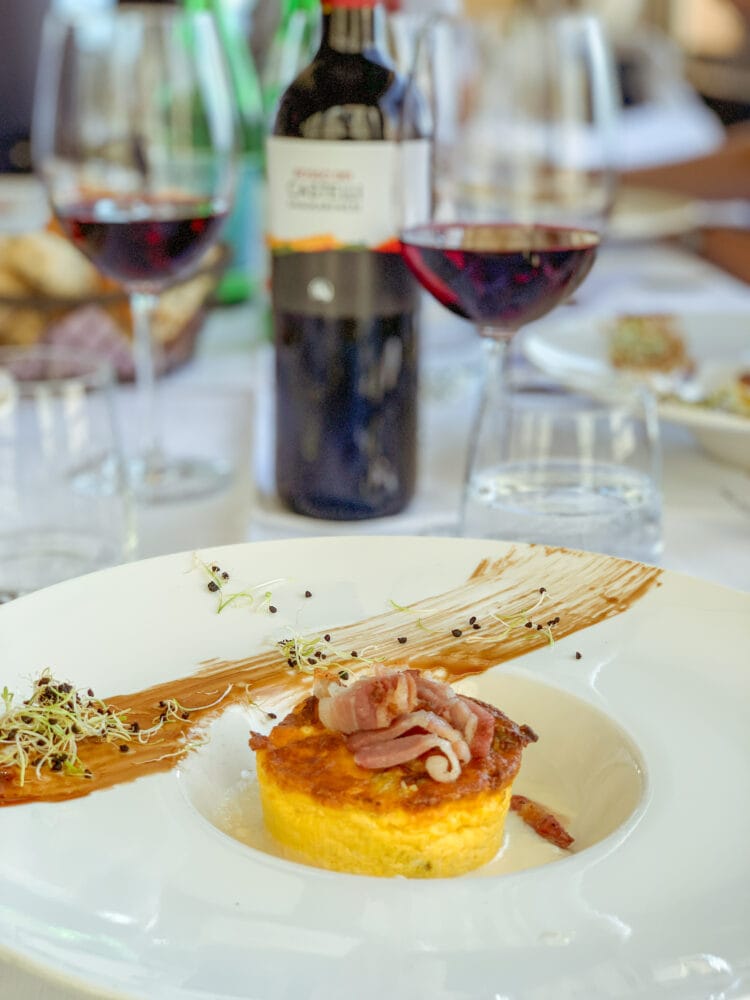 Fun Facts About San Marino
It was originally founded in the year 301.
The people of San Marino are called Sammarinese.
There are more cars per capita in San Marino than any other country.
Their heads of state (it's a pair), The Captains Regent (similar to a President), is newly elected every six months.
It was one of the first countries to establish regular postal service in 1607 … so sending a postcard home is the perfect souvenir.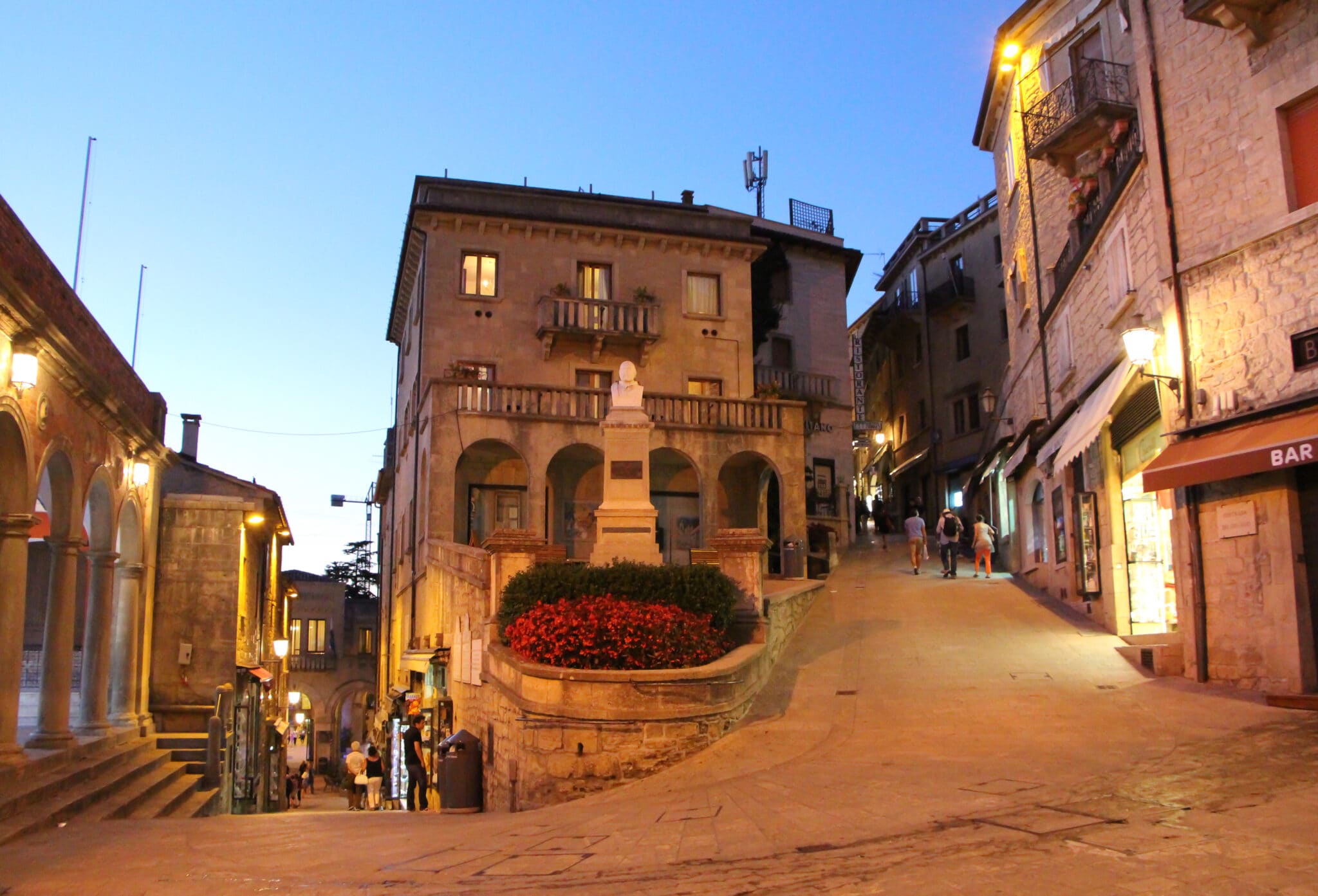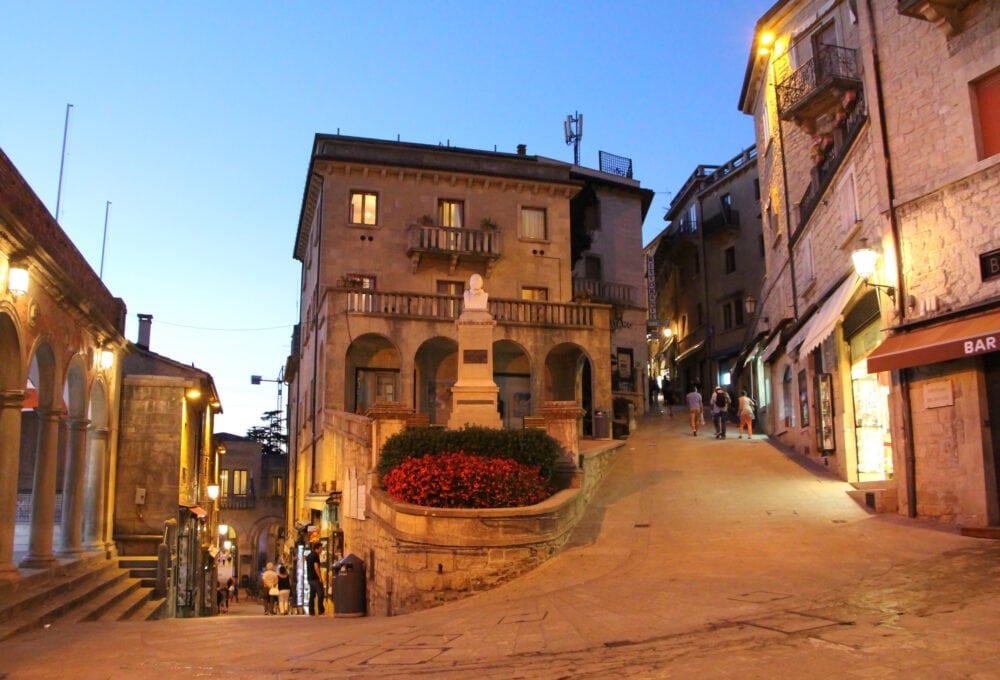 Staying Overnight
Hotels in San Marino are very affordably priced, typically under $100 a night. Though, there might be an increase in prices during peak seasons. If you have time in your itinerary, I definitely recommend staying overnight in San Marino as the sunrises and sunsets are spectacular. Plus the city is relatively quiet at twilight and it's a peaceful time to walk around the empty and get a sense that you're the only person in this historic place.
I've visited San Marino as a day trip from Rimini, and also had the pleasure of staying overnight as a weekend getaway from Bologna. Here are the hotels I stayed in that I can recommend. Both are located right in the heart of the city of San Marino and easily walking distance to everything you'd want to see.
Titano Suites
Each of these rooms are a little different and set up a bit like an apartment. If you want to experience the feeling of being a resident for a day, I definitely recommend staying here. This is also a great option for larger groups or families.
Website: titanosuiteshotel.com/en
Address: Contrada del Collegio, 21-1, 47890 Città di San Marino, San Marino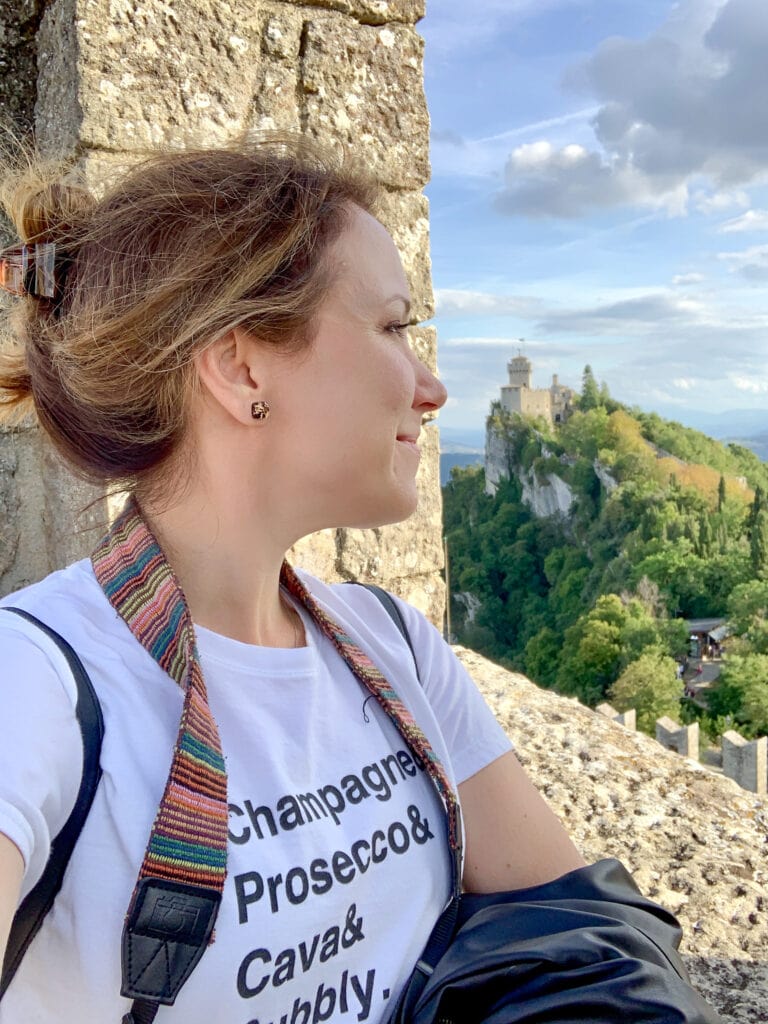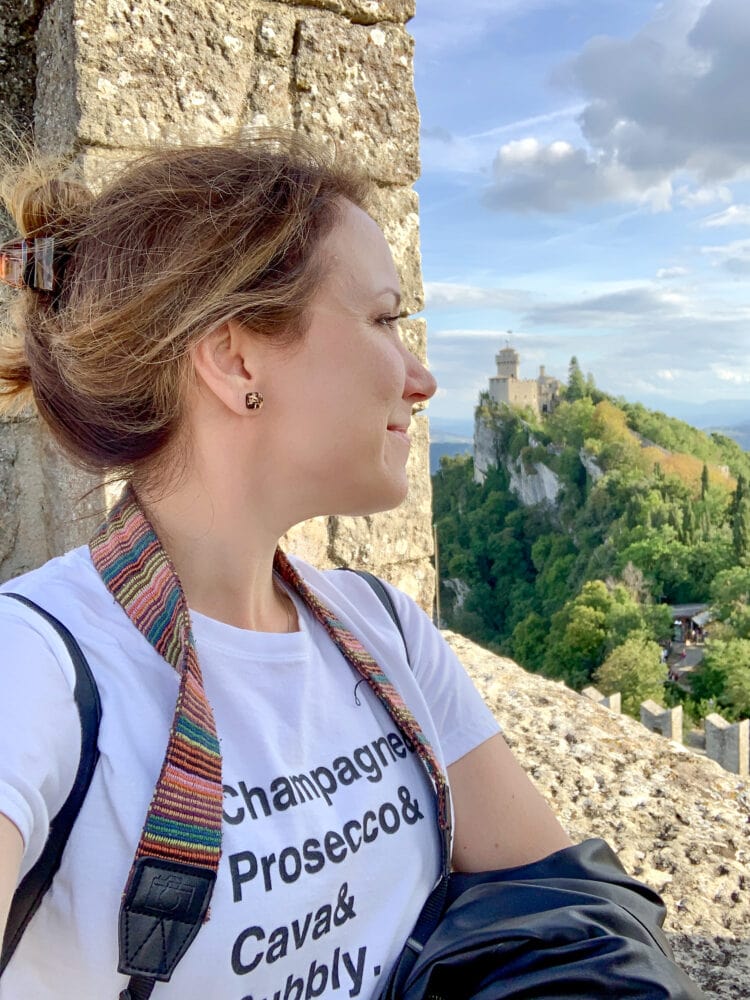 Hotel La Grotta
For something a bit more like a traditional hotel, I loved staying at Hotel La Grotta. The rooms are modern, yet cozy, and most have a wonderful view of the surrounding valleys.
Website: hotel-la-grotta.com
Address: Hotel La Grotta, Contrada Santa Croce, 17, 47890 Città di San Marino, San Marino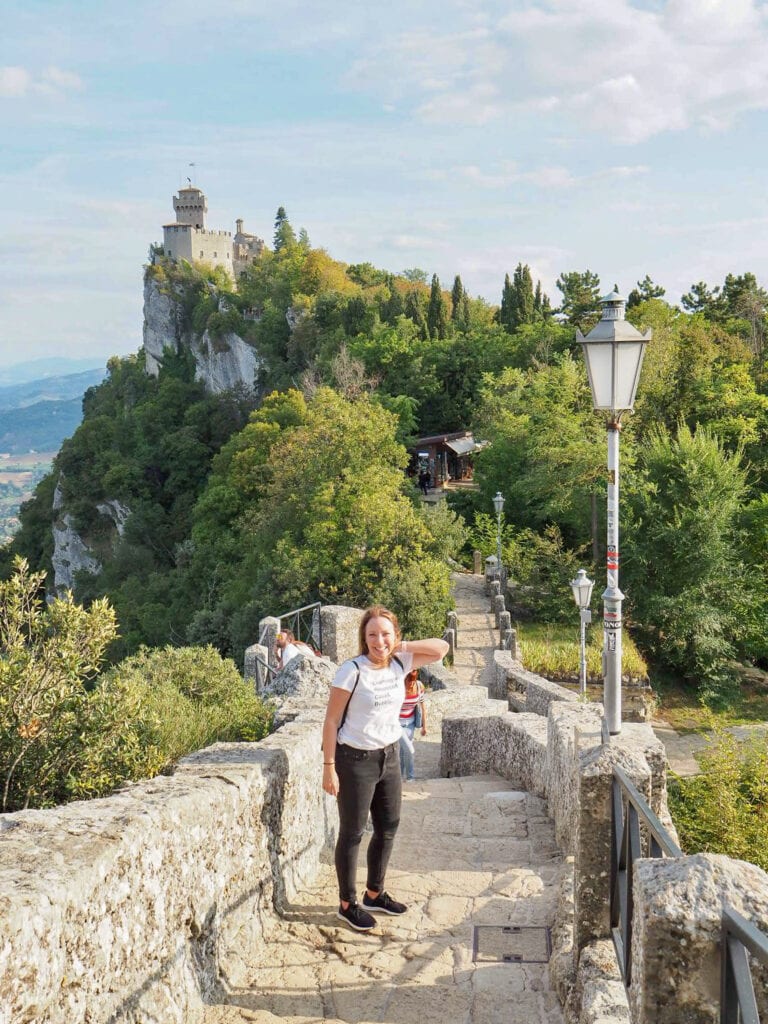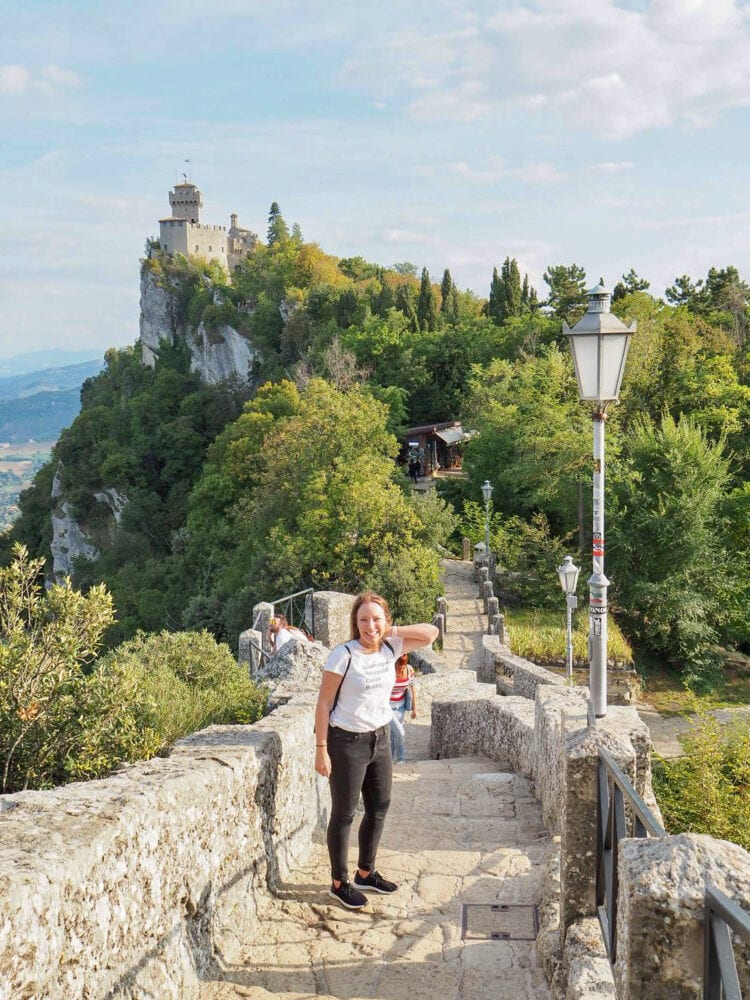 Tips For Visiting San Marino
Wear sturdy shoes for walking and hiking.
Notify your bank and any credit cards that you take with you that you'll be visiting San Marino. It is a separate country from Italy, so your cards might not work otherwise.
If visiting during the summer, still pack a shawl or sweater for the evening. It gets cooler up on the mountain after sunset.
Even though there is no formal border, you can get a Tourist Visa Stamp in your passport at the tourism office. There is a fee of €5 and it is cash only.
If staying overnight, purchase a TuttoSanMarino card at the tourism office. It's only €10 and will get you entrance to all the museums and discounts throughout the city.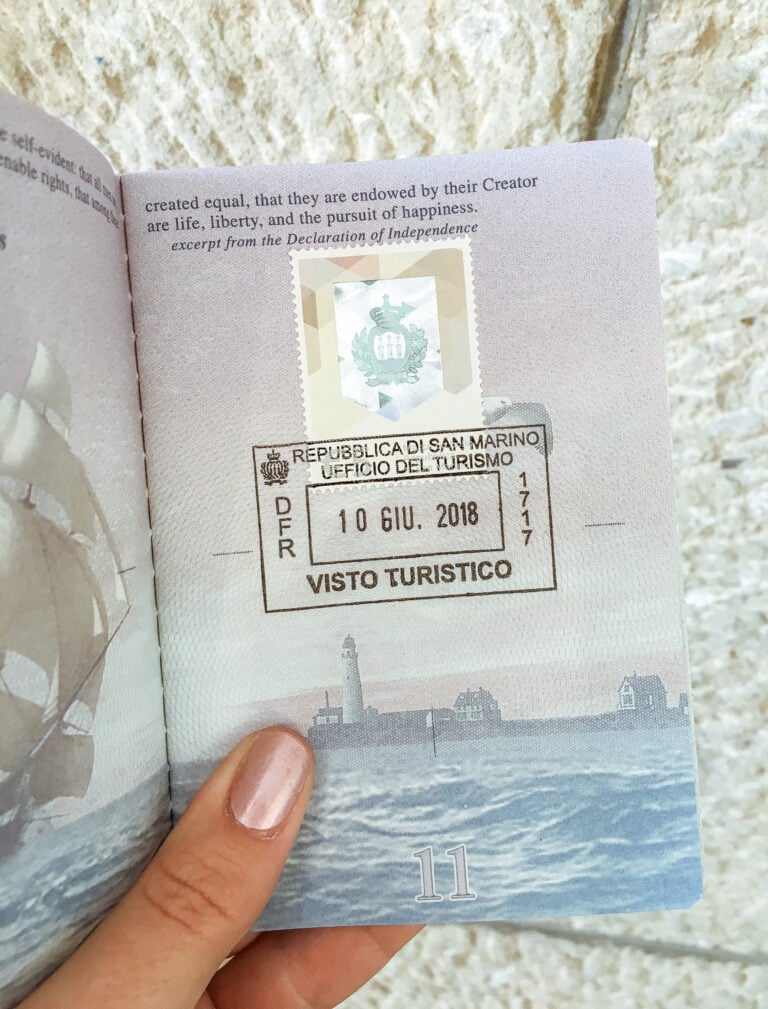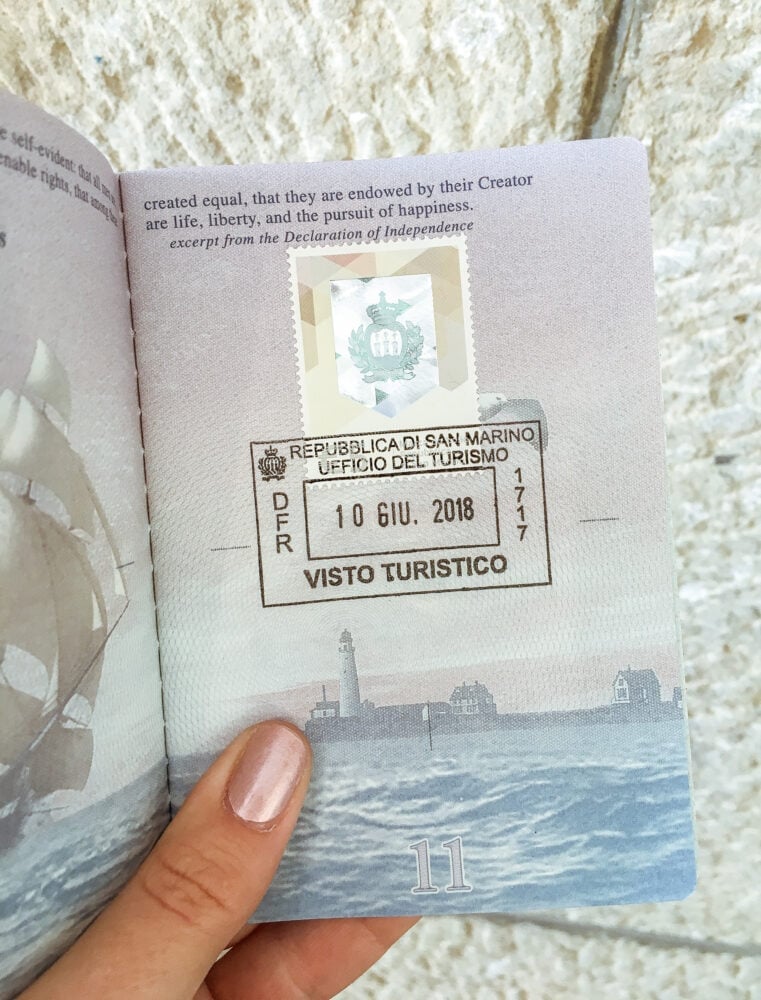 How To Get To San Marino
San Marino is about an hour drive from Rimini, or about two hours away from Bologna by train. To get there, take the train from Bologna Centro to Rimini. Then, from the Rimini train station, you can take a bus up to San Marino.
Bus tickets are available at the tourism office right outside the train station and the bus ticket is about €10 and includes your round trip ticket. It's a large air-conditioned coach and there's plenty of room for luggage too if you're staying the night and coming back down to Rimini the next day.
You can also take a taxi from the Rimini train station, but they're quite expensive (over €80) to get up to the mountain.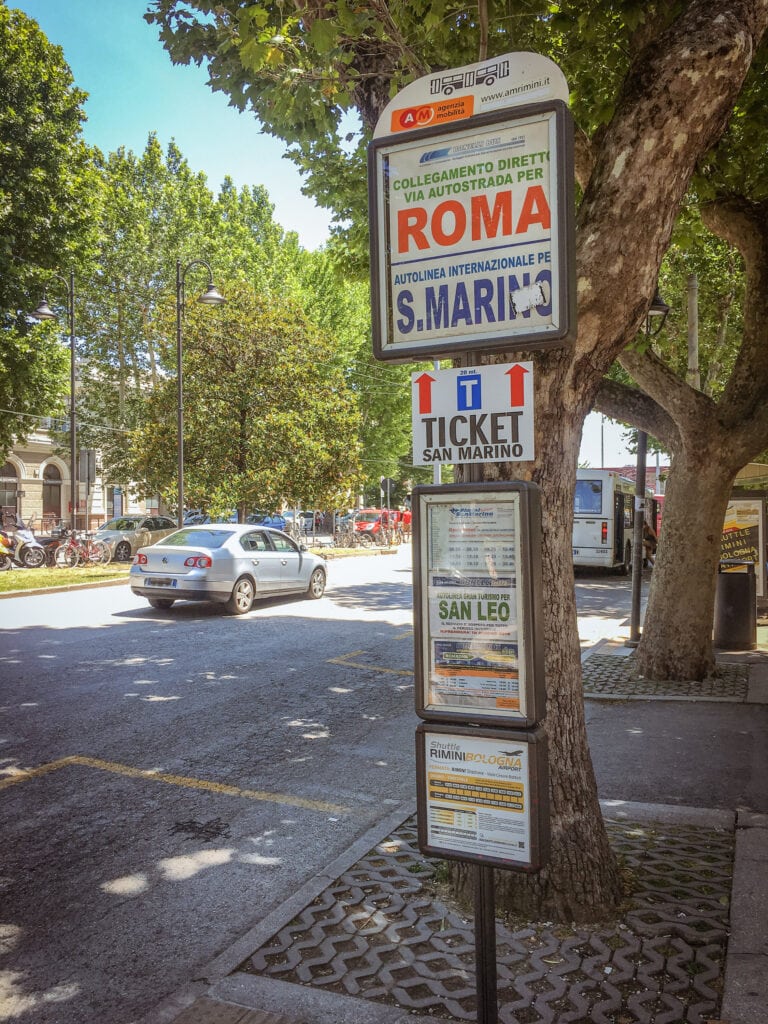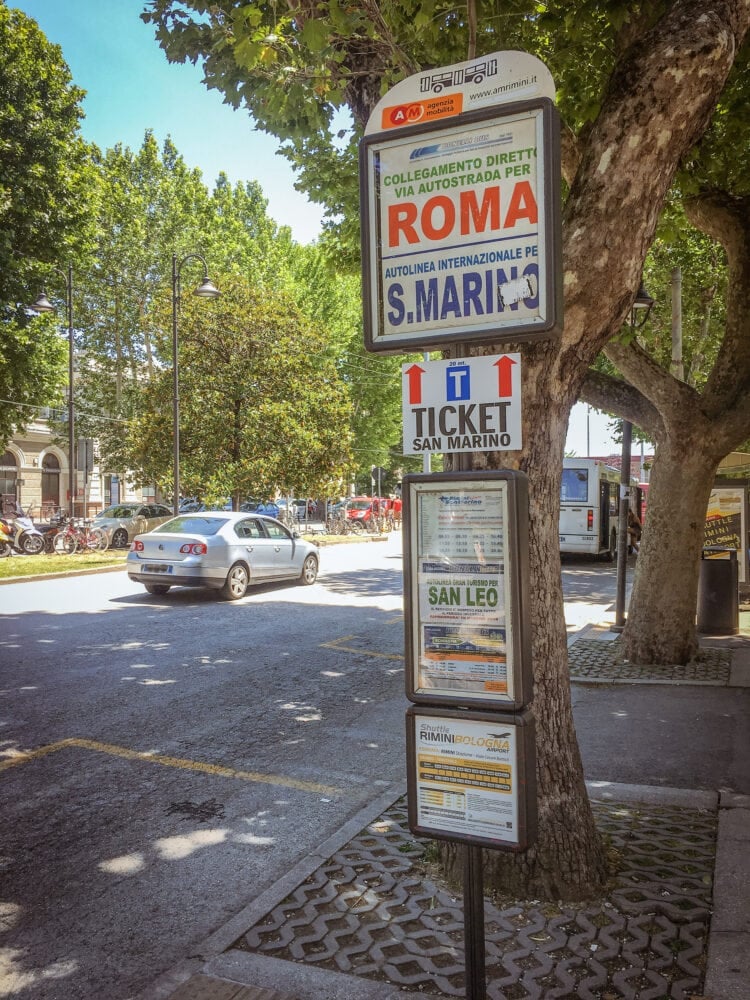 San Marino Photo Gallery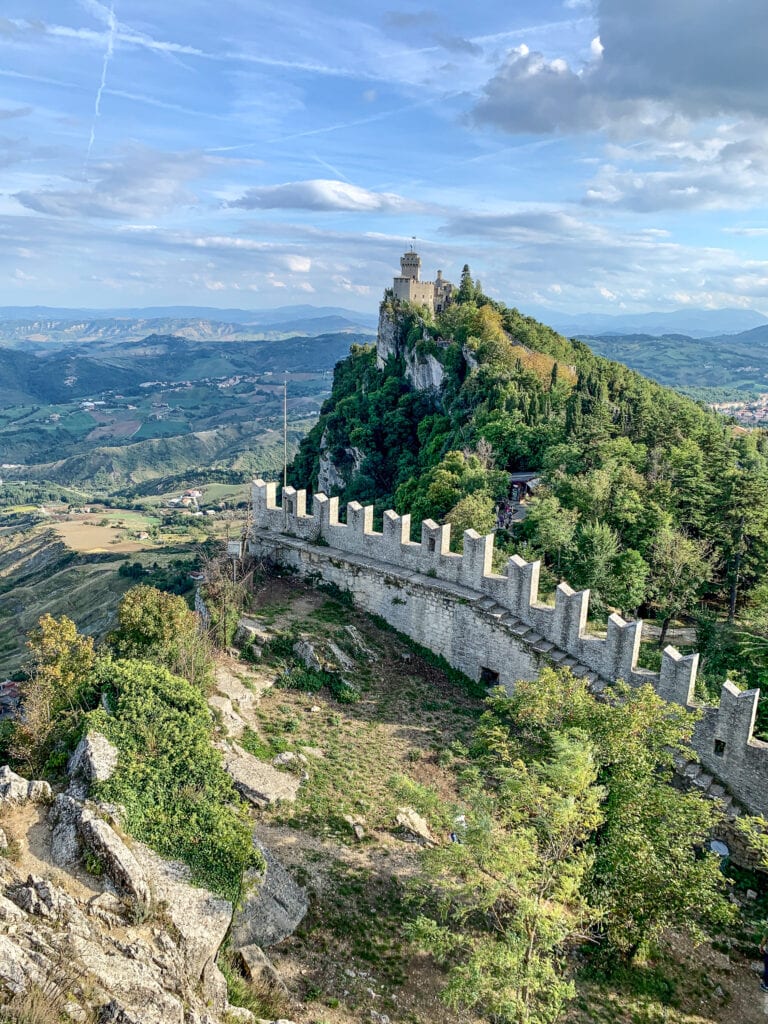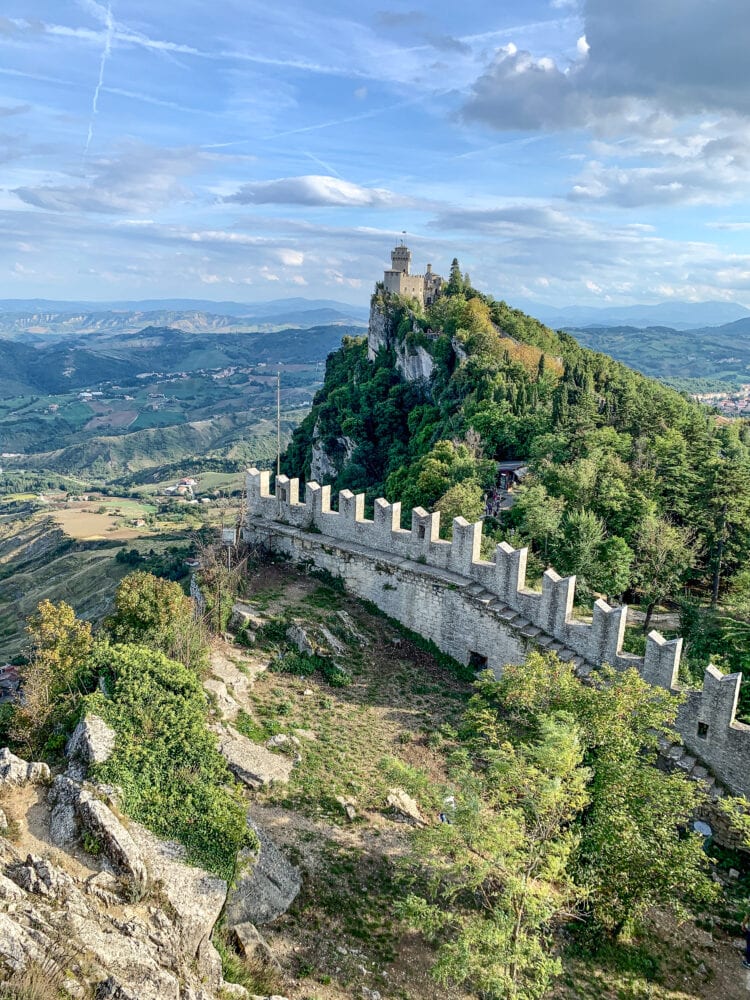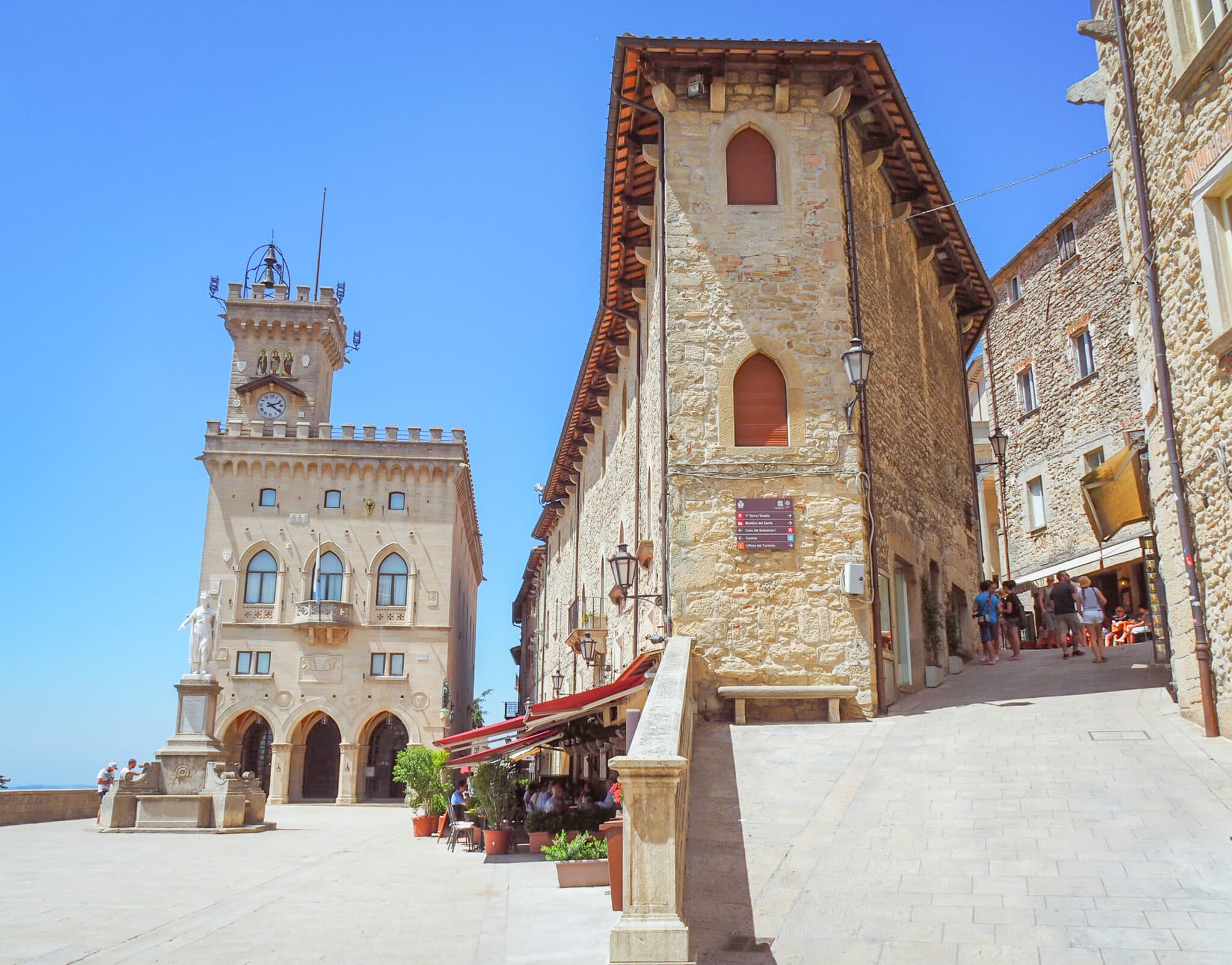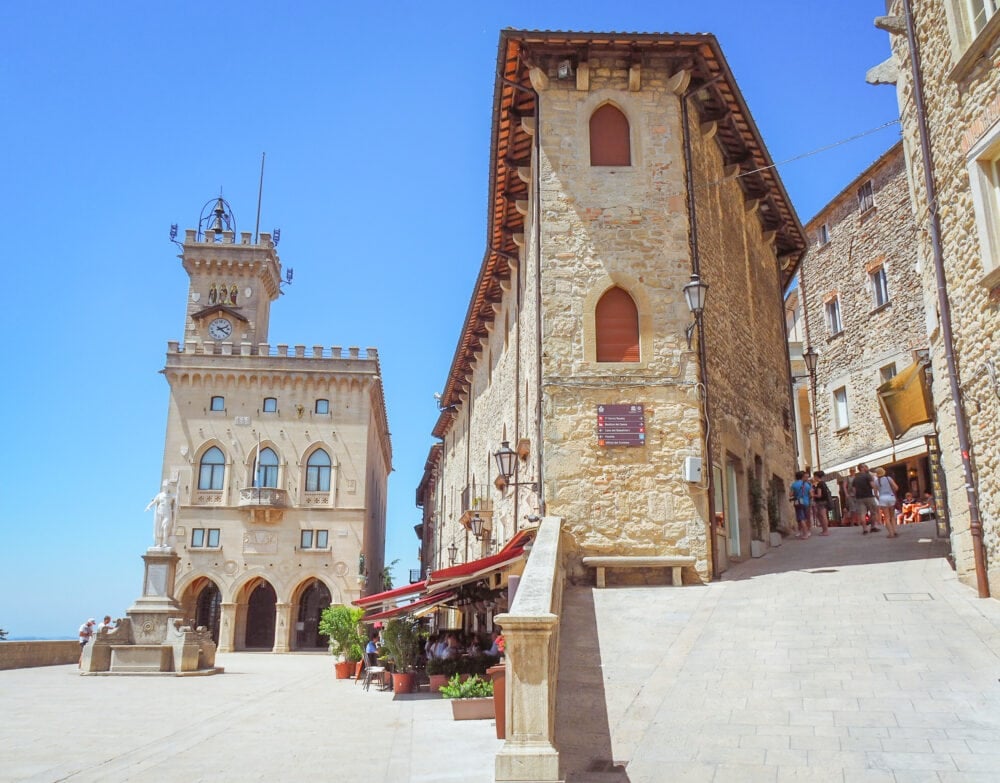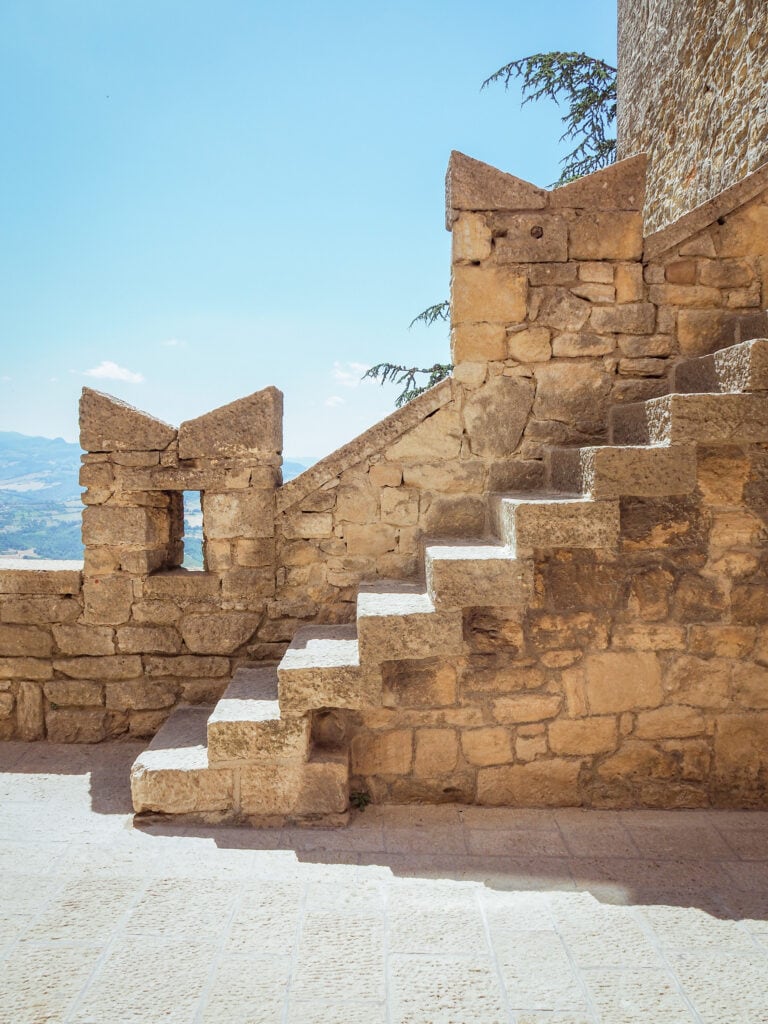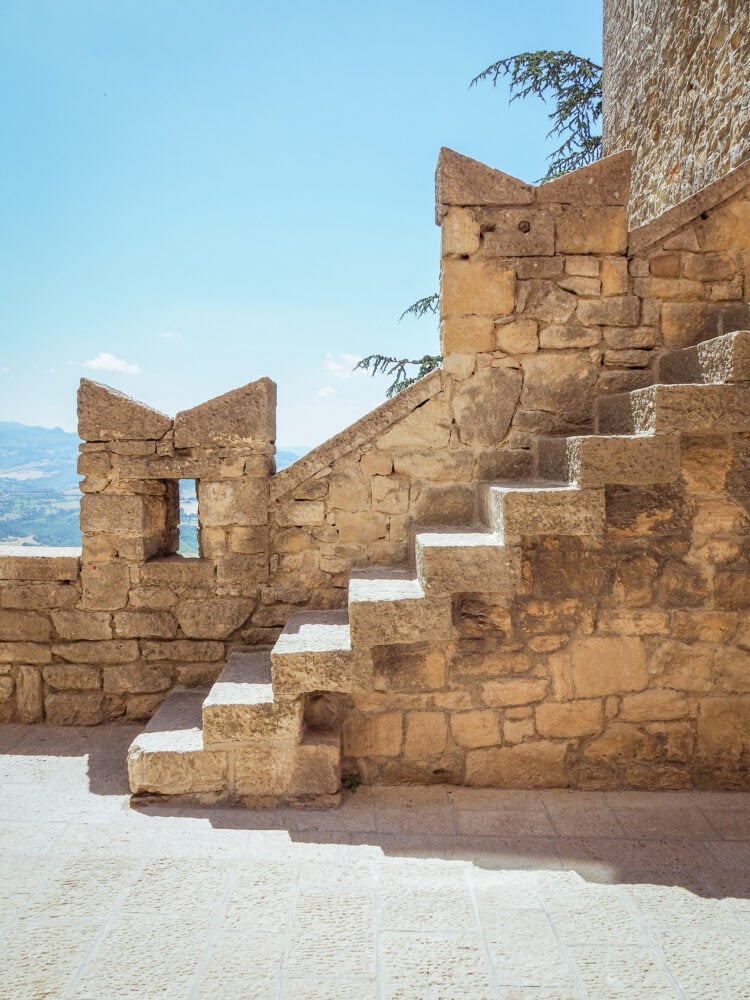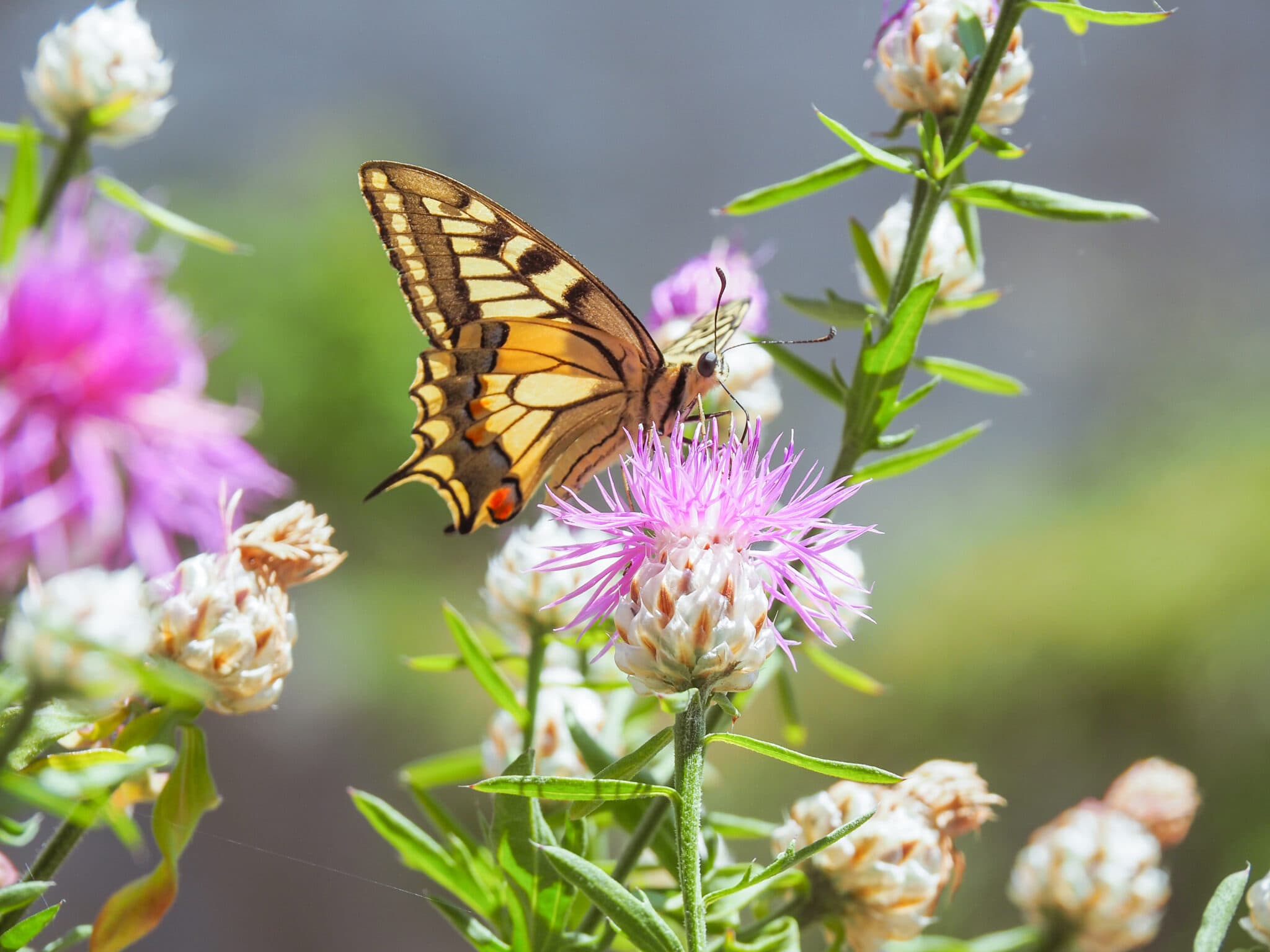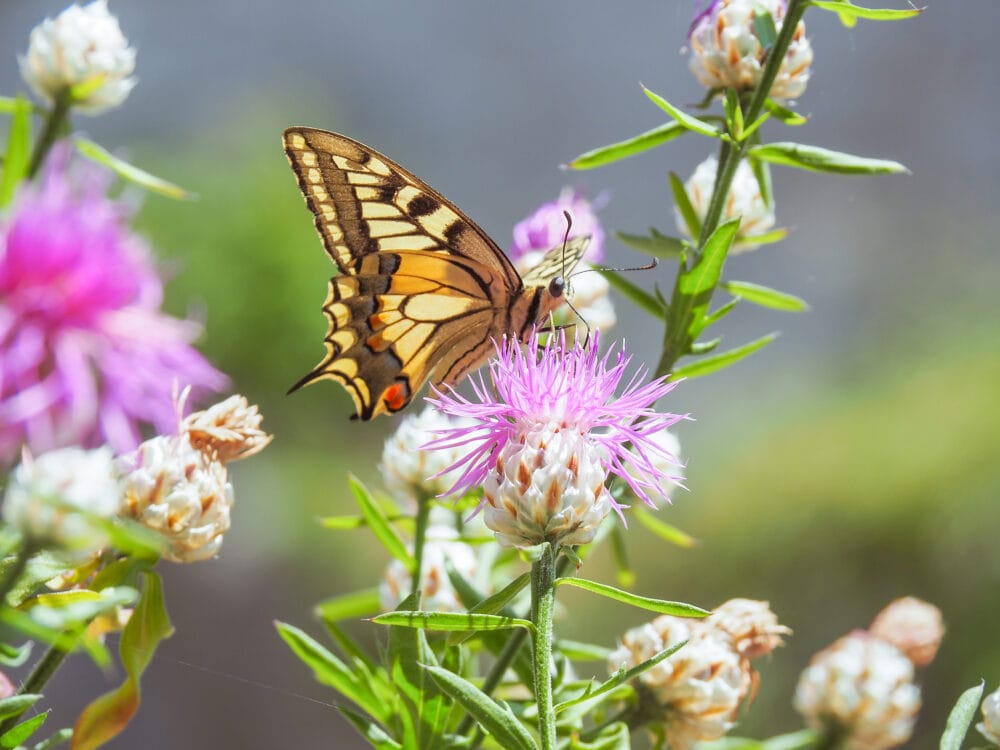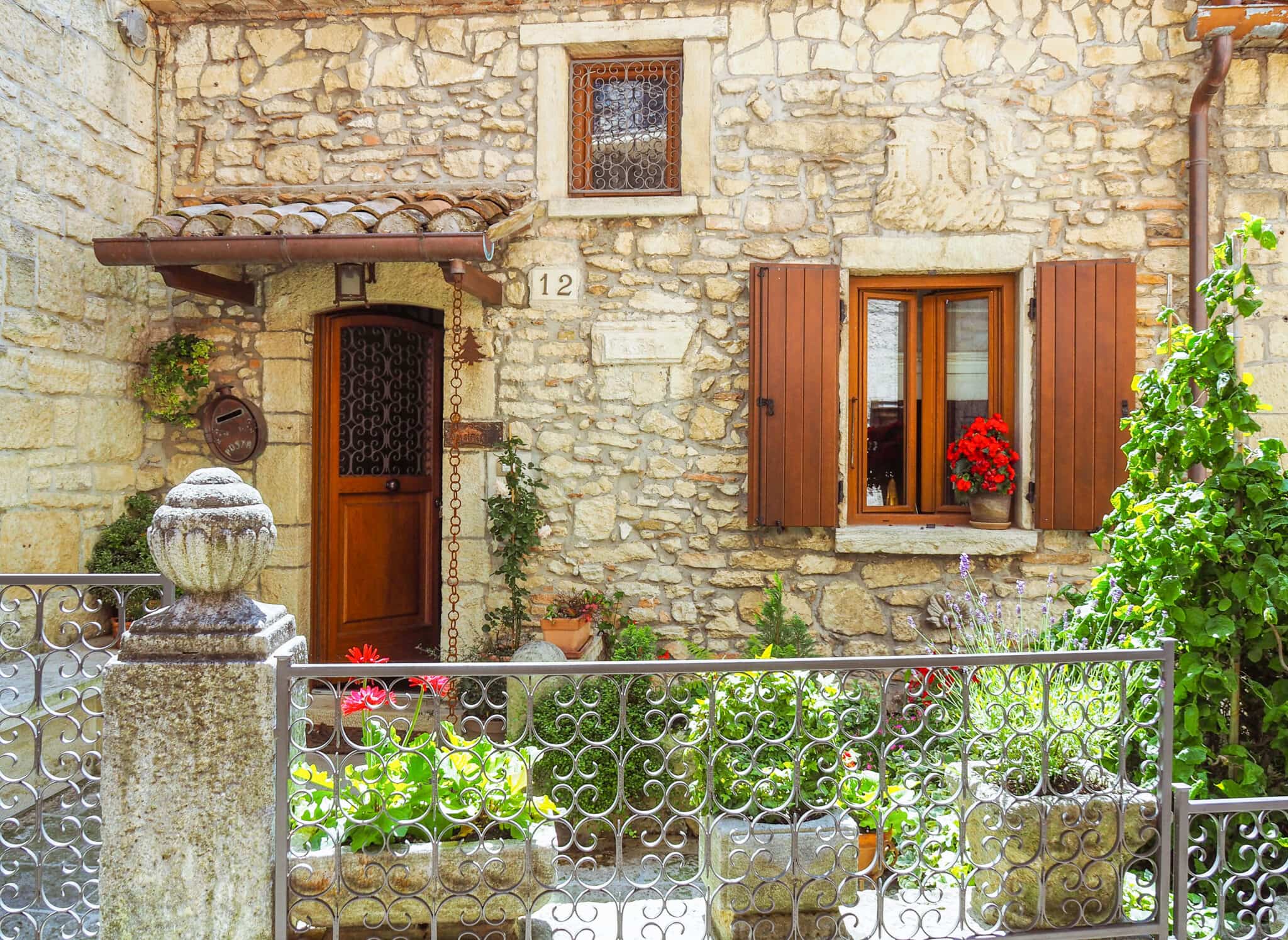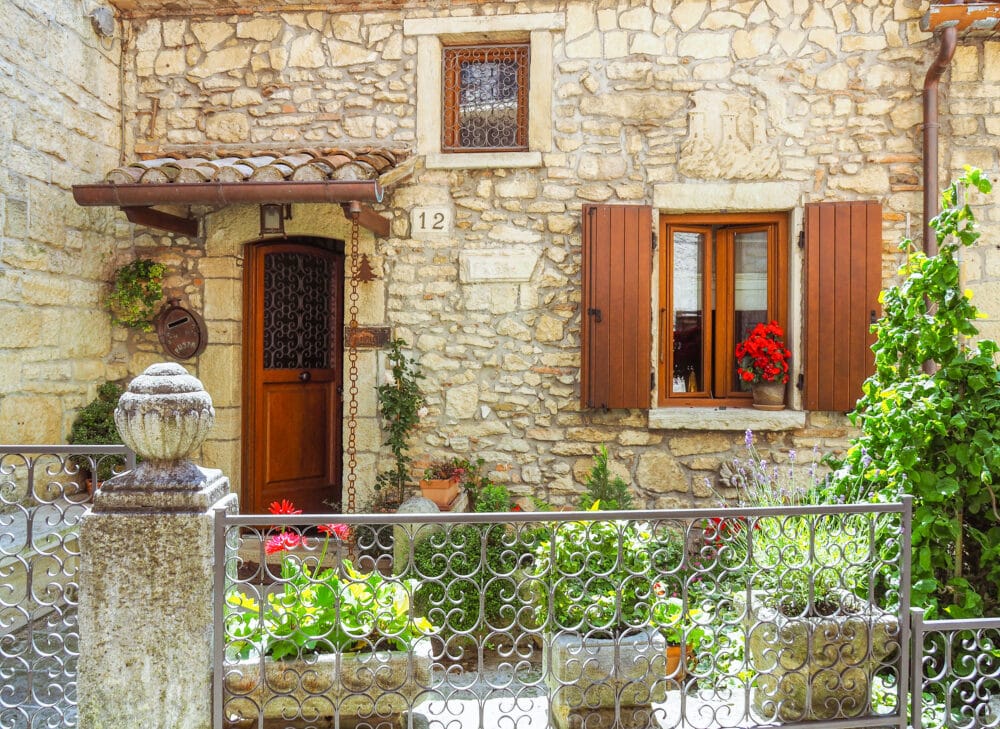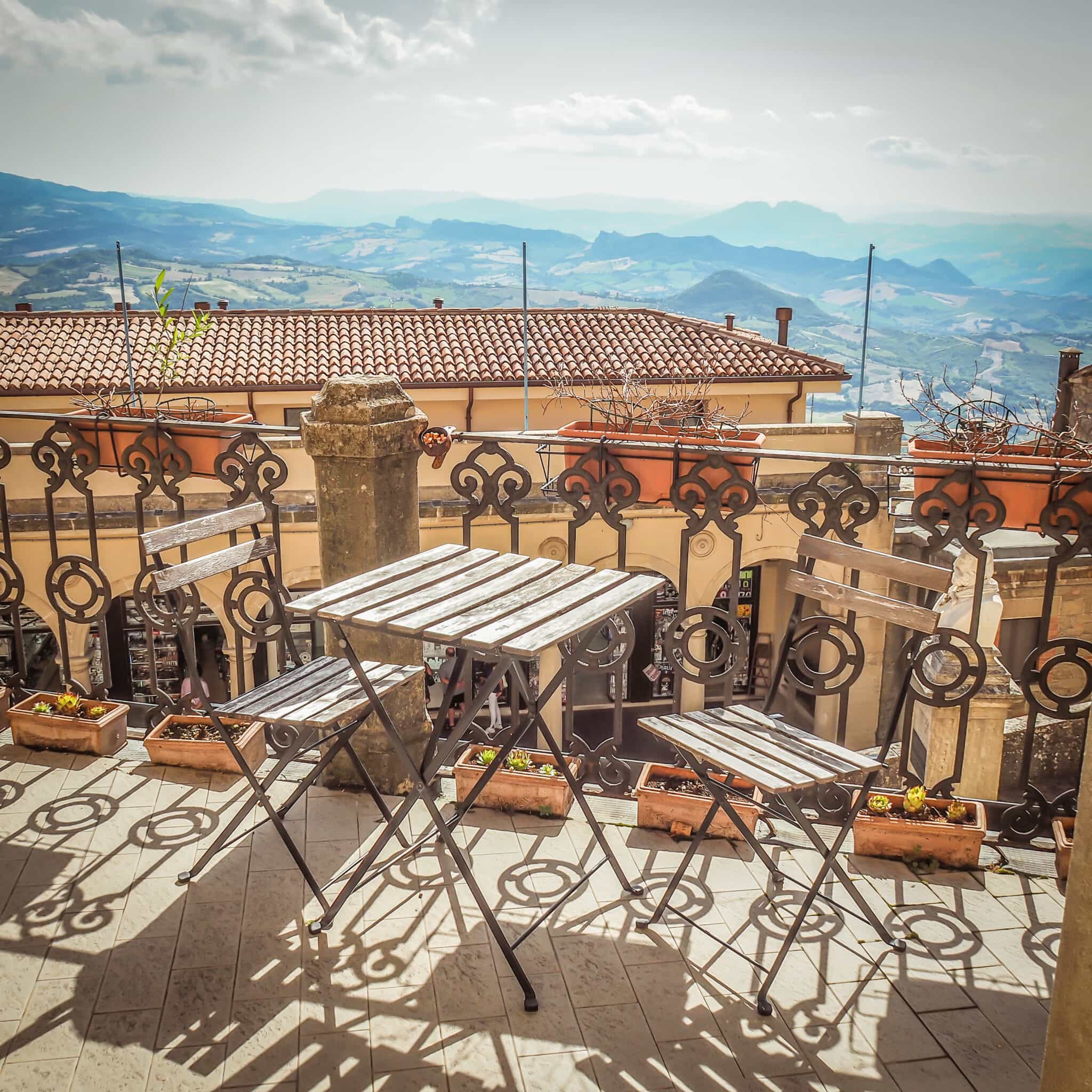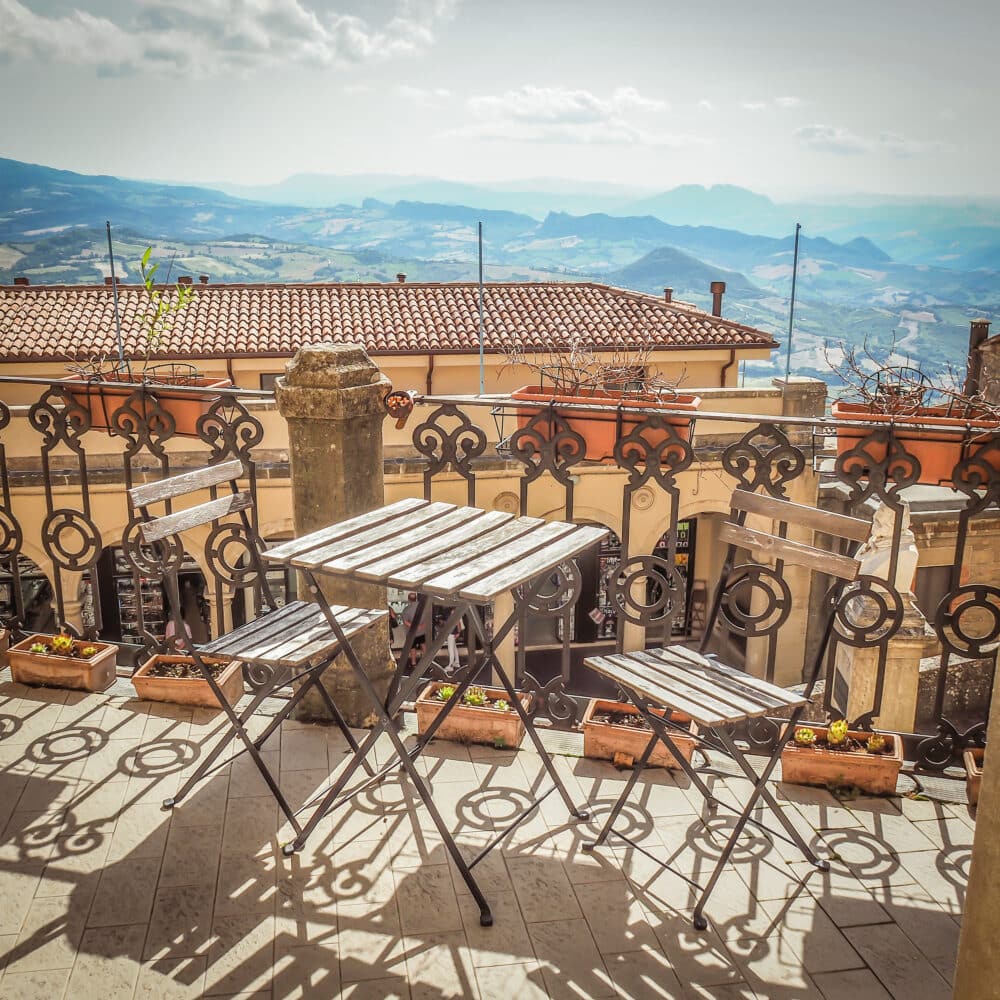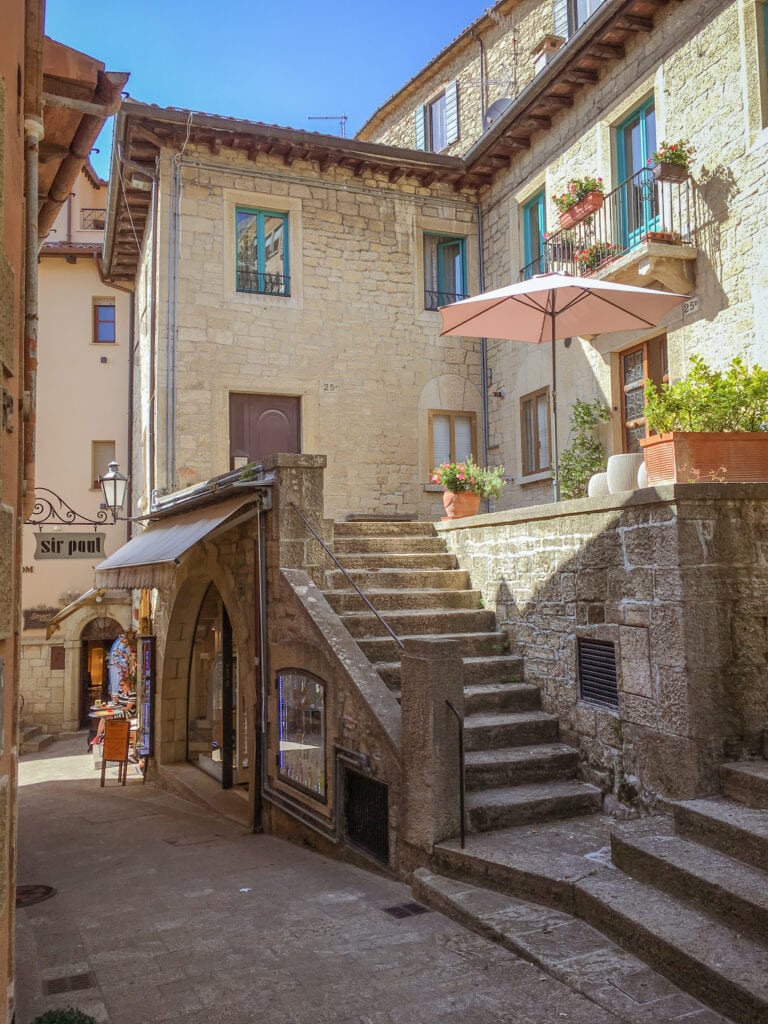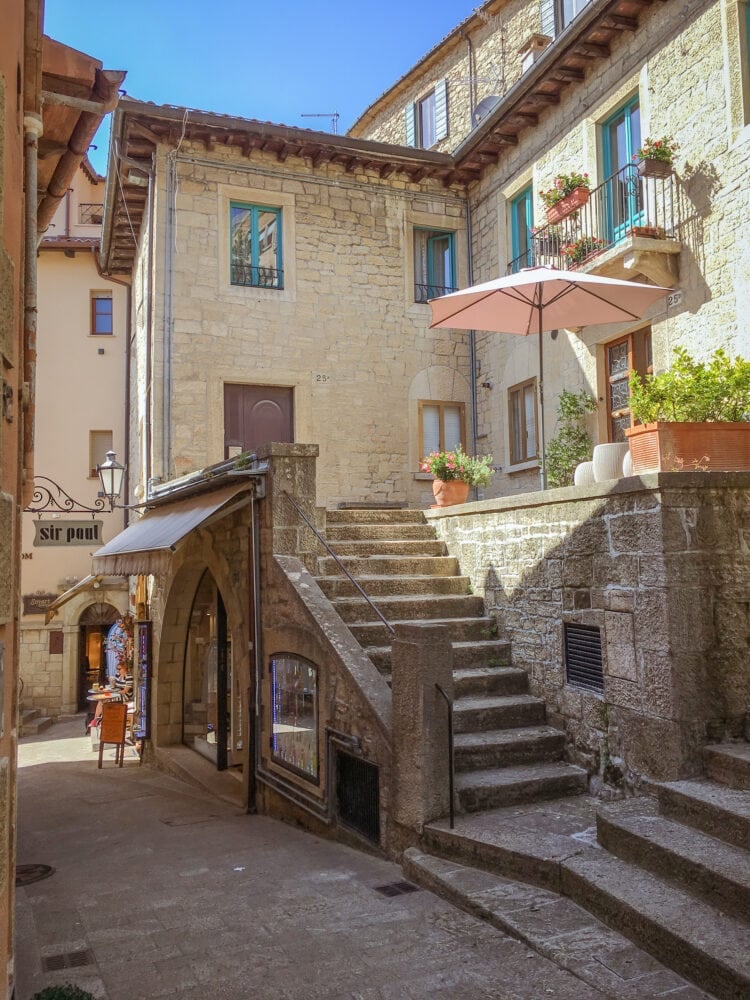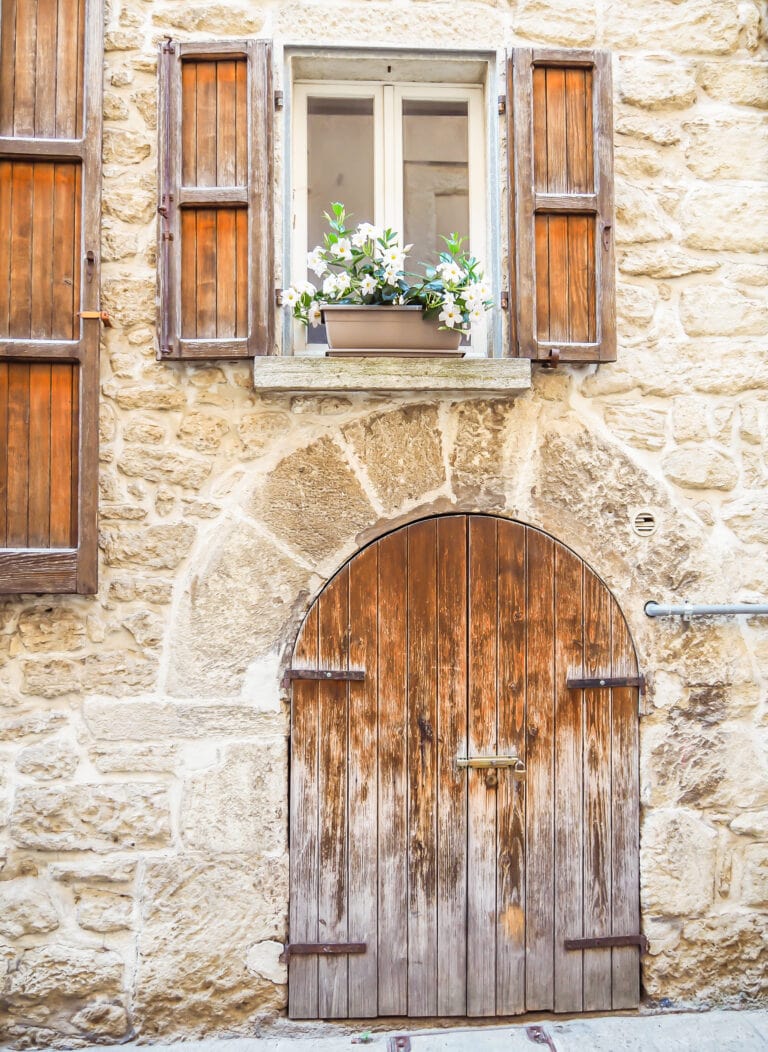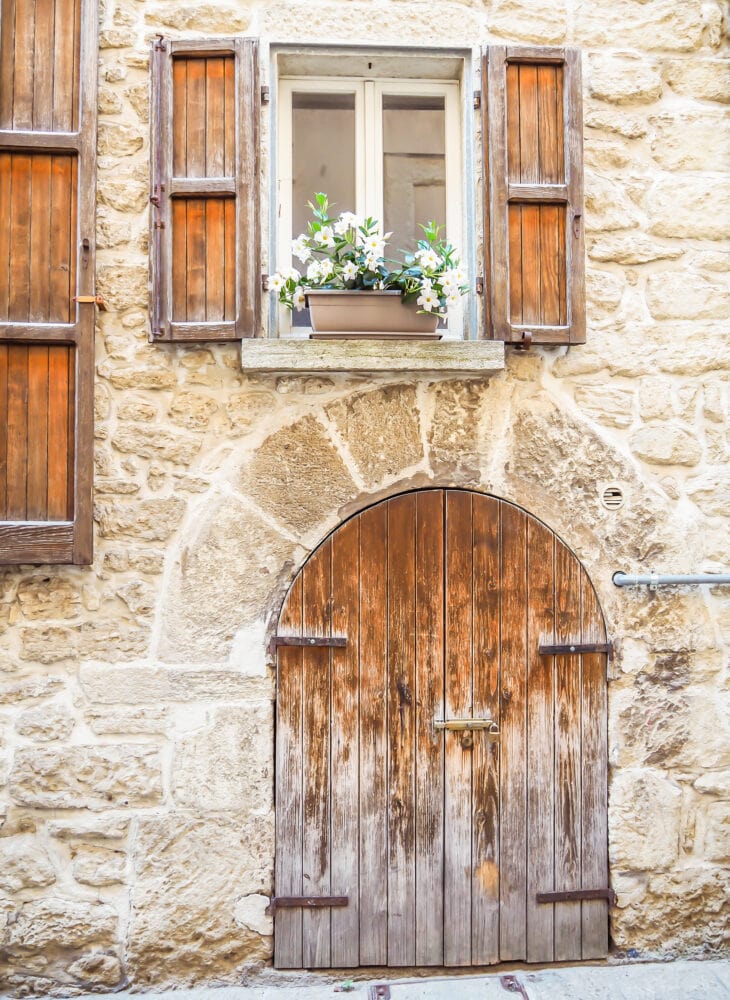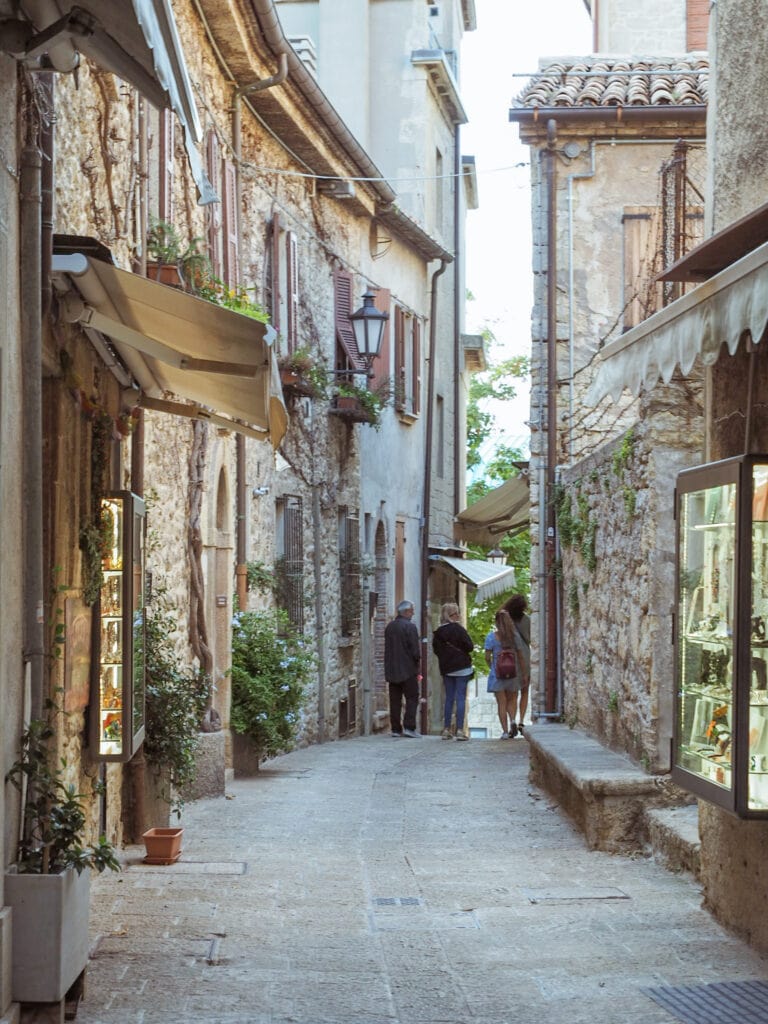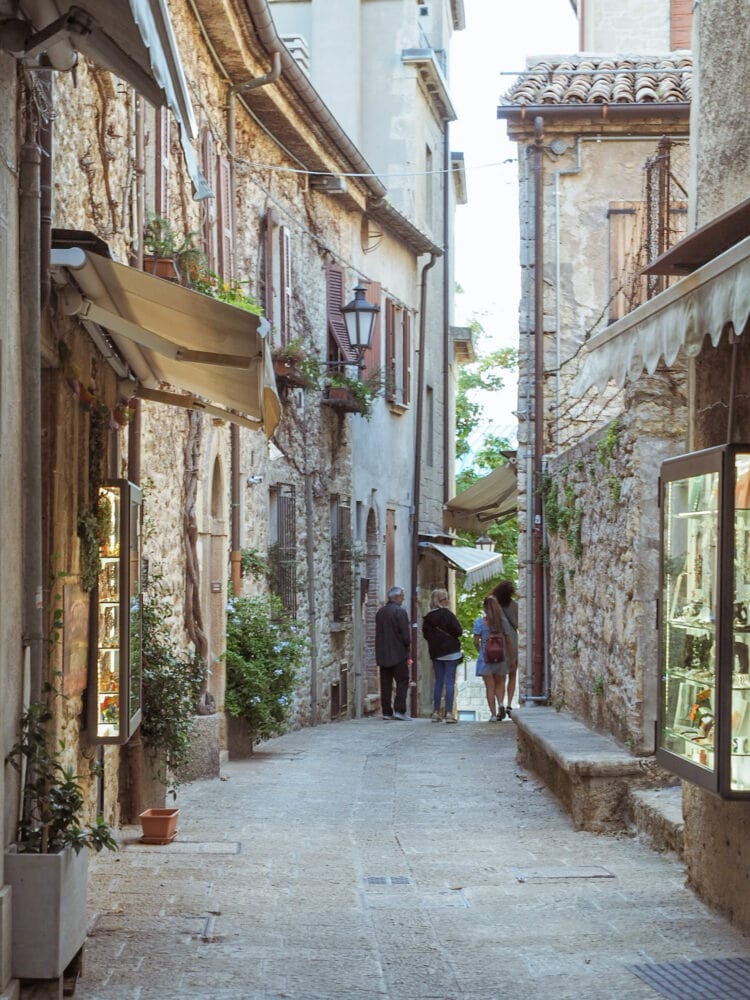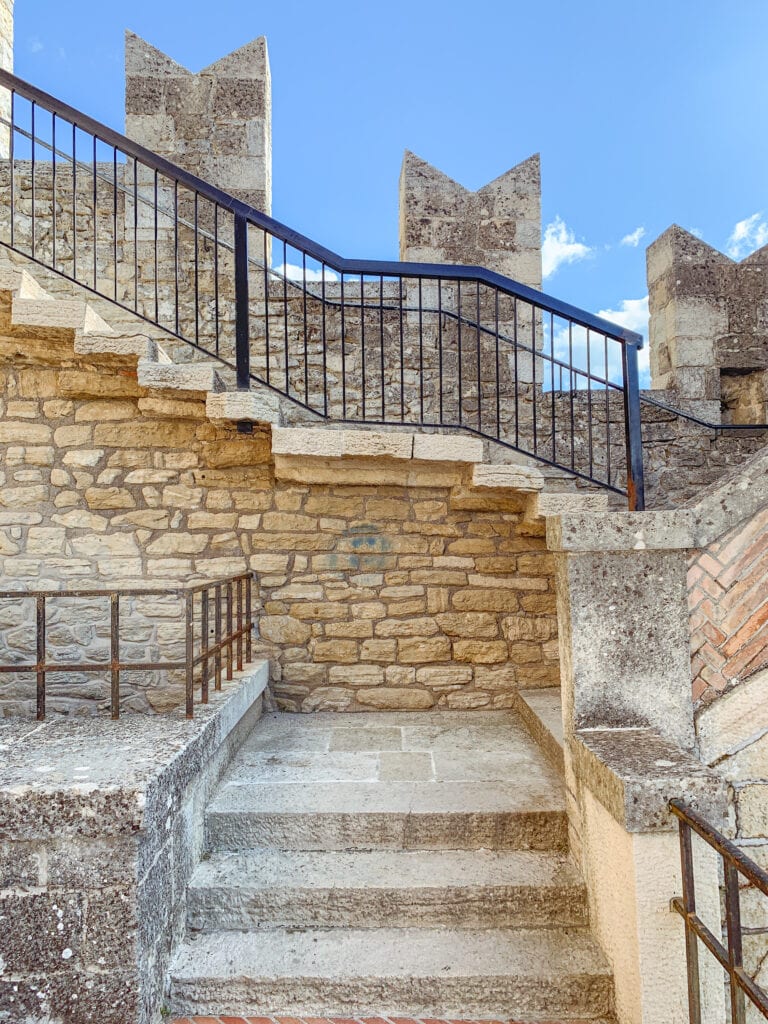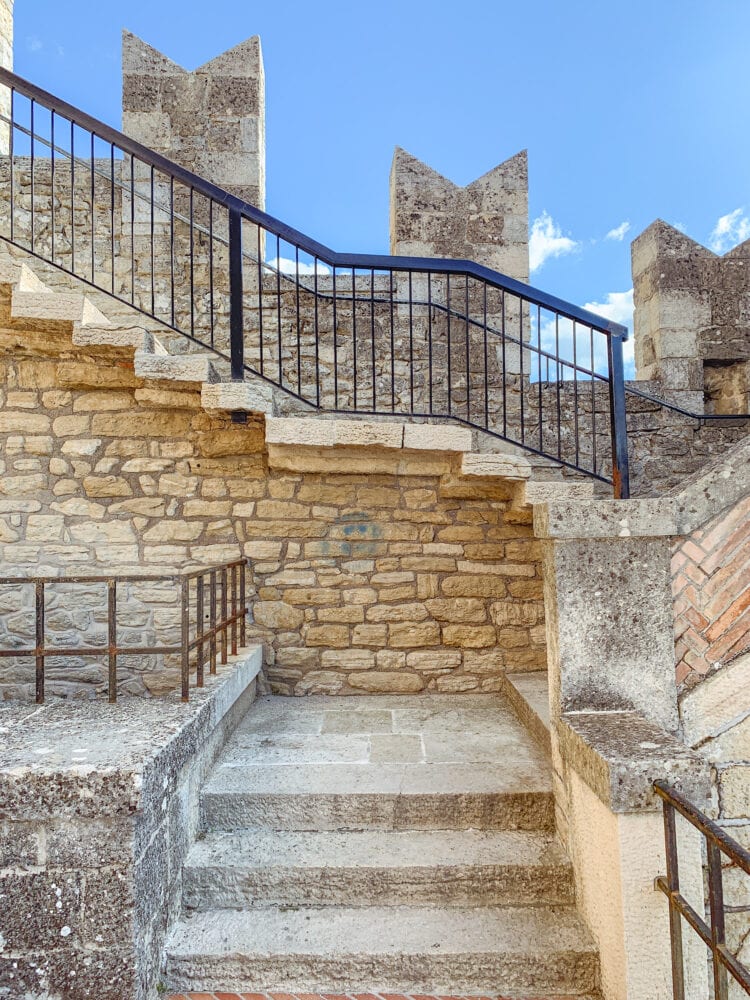 You Might Also Like
This guide was part of a sponsored trip through iAmbassador and Visit San Marino. However, all opinions here are my own.