Looking for fun things to do in Stowe VT this fall? Stowe is a charming little town located in northern Vermont. It is best known for autumn leaf peeping season. But Stowe has a vibrant food scene and fun outdoor recreational activities all year long!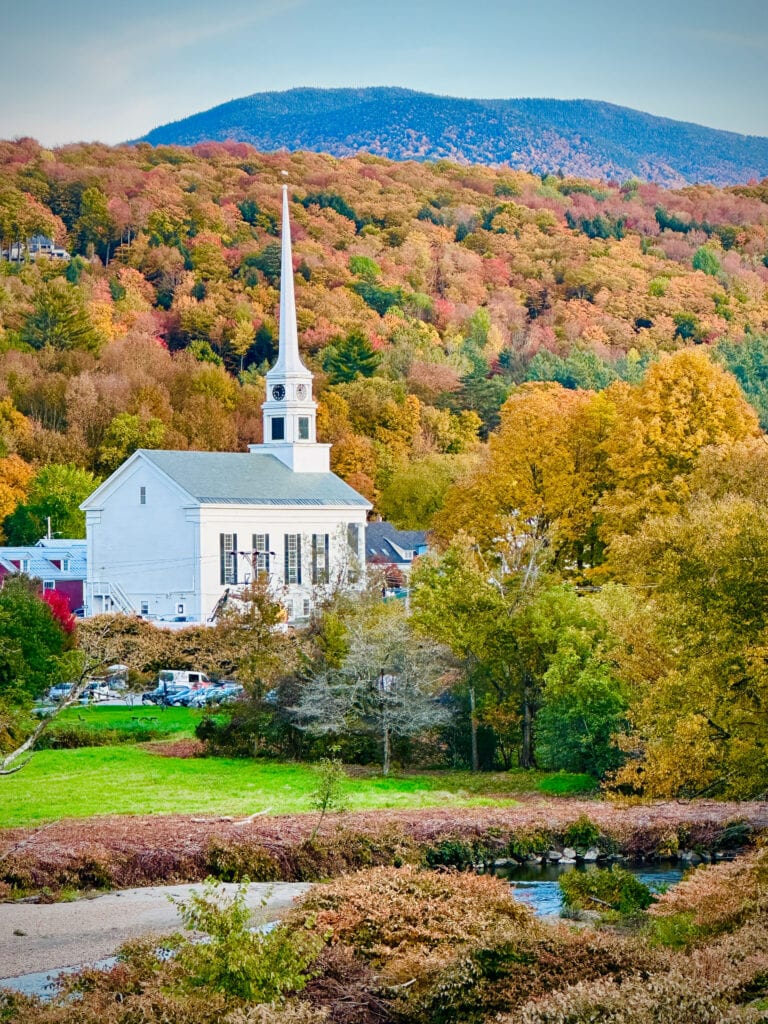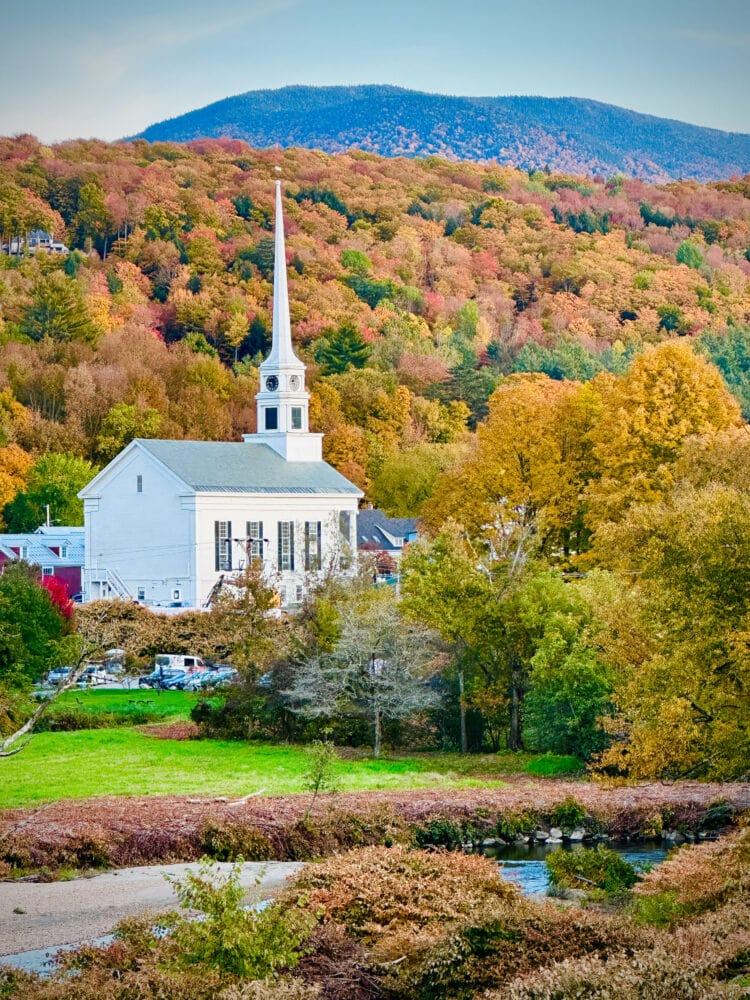 In the warmer months, Stowe becomes a paradise for hikers, mountain bikers, and nature lovers. The area is dotted with hiking trails. And you can explore the beautiful Smugglers' Notch State Park nearby. There's even a scenic drive called the Stowe Mountain Auto Toll Road that offers breathtaking views.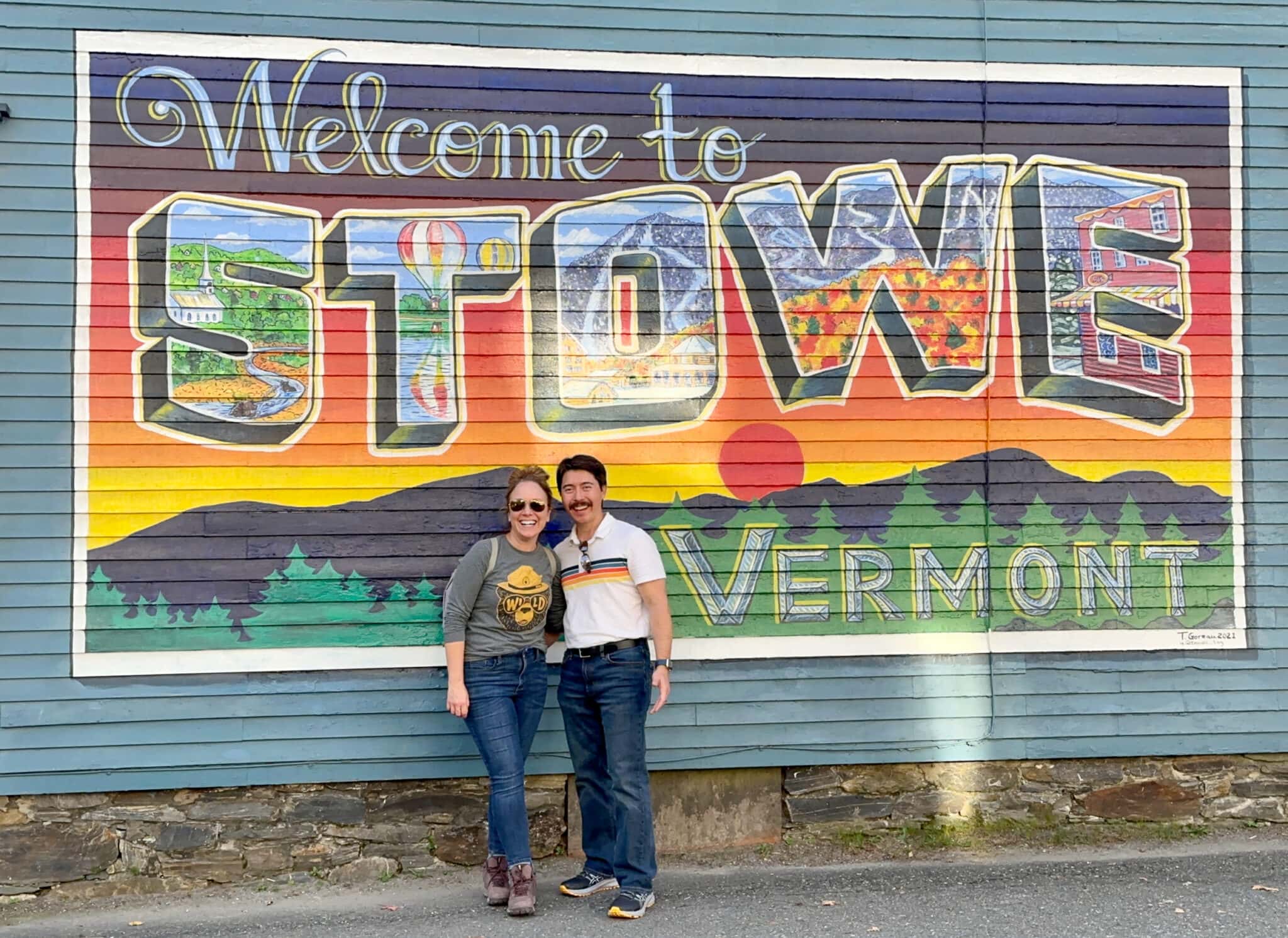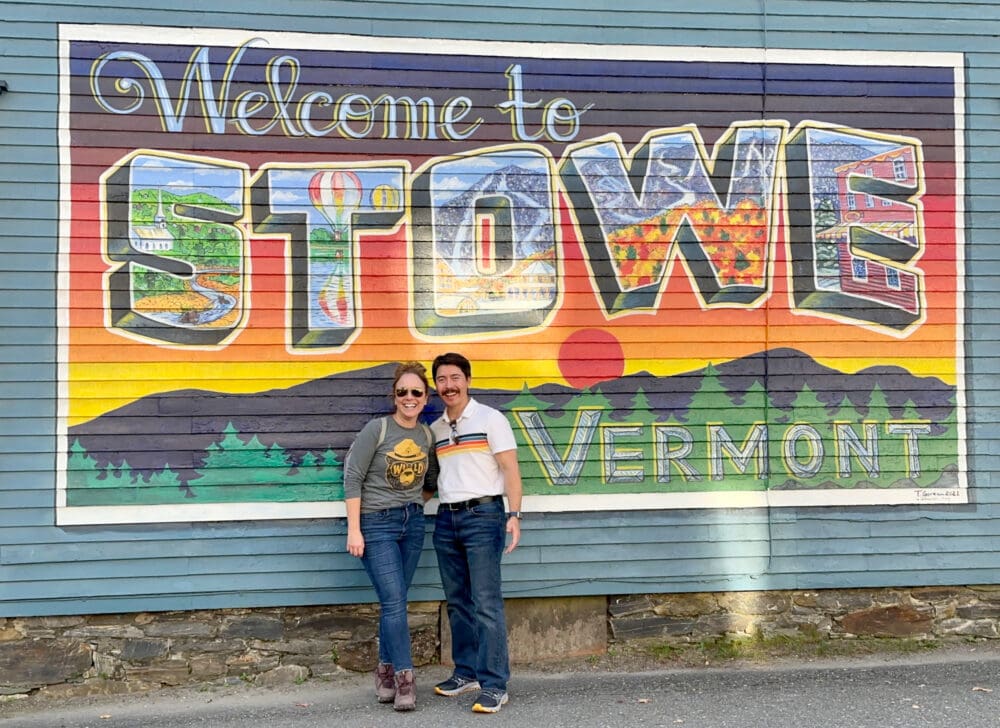 And in the winter, it's haven for skiers and snowboarders at Stowe Mountain Resort. But don't worry if you're not into winter sports. There are also cozy lodges, spas, and great places to enjoy a warm drink by the fireplace.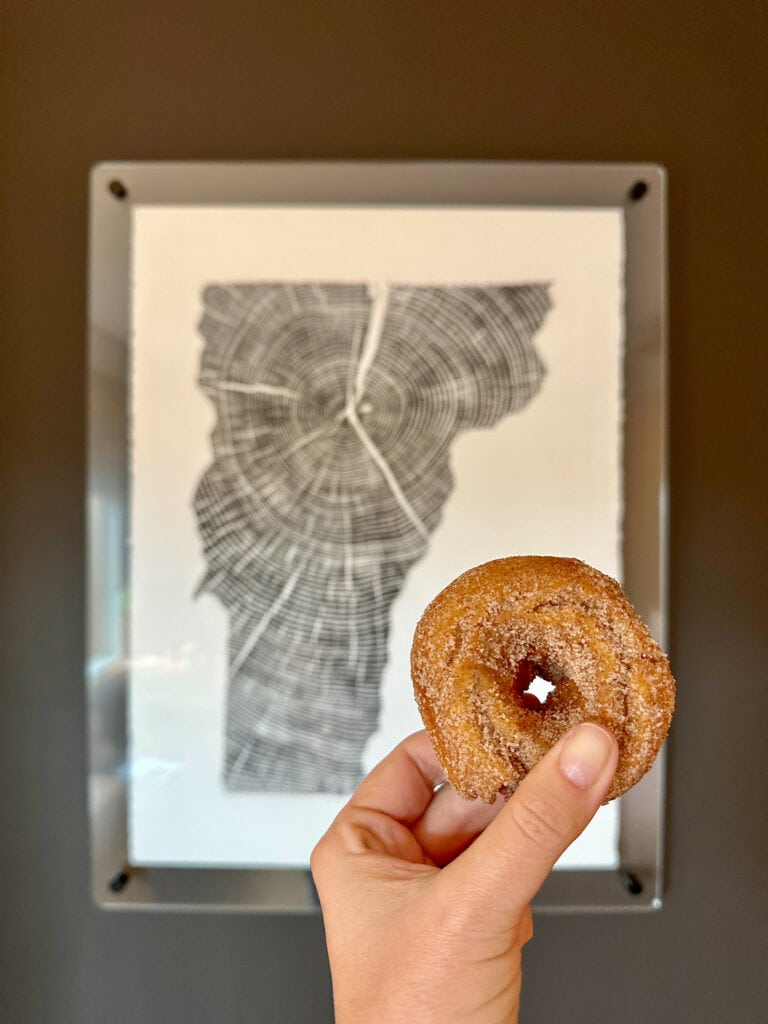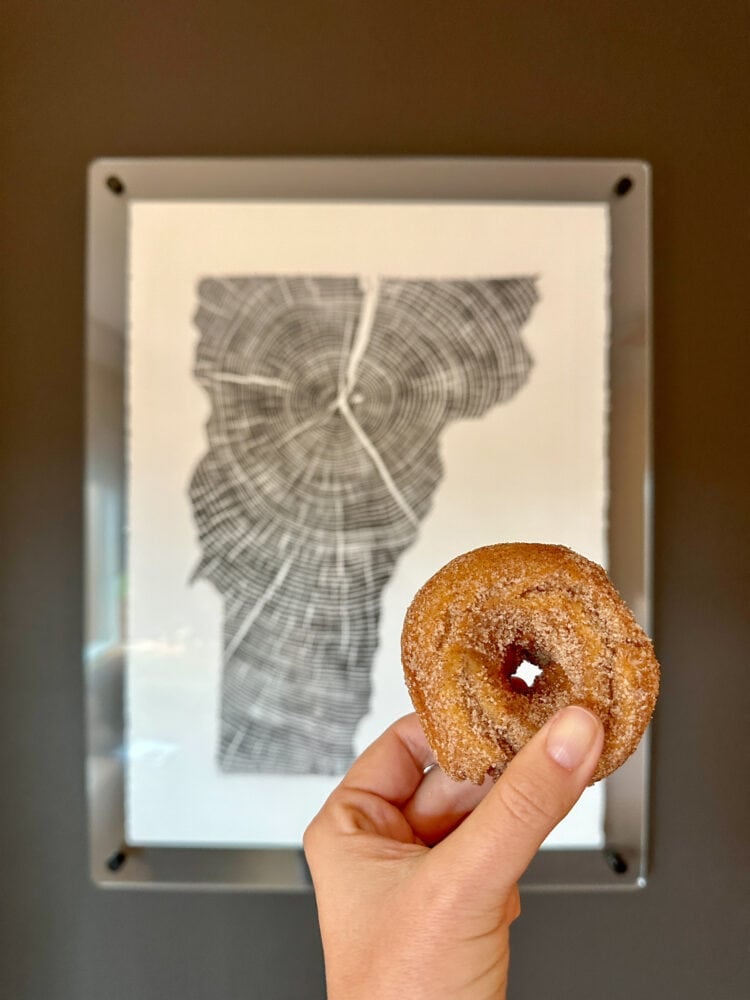 Now, if you love food, you're in for a treat. Stowe has such a vibrant culinary scene! You can savor Vermont's famous cheese, indulge in farm-to-table dining, go maple tasting, perk up at a local artisan cafe, and check out the local craft breweries. It's a foodie's dream!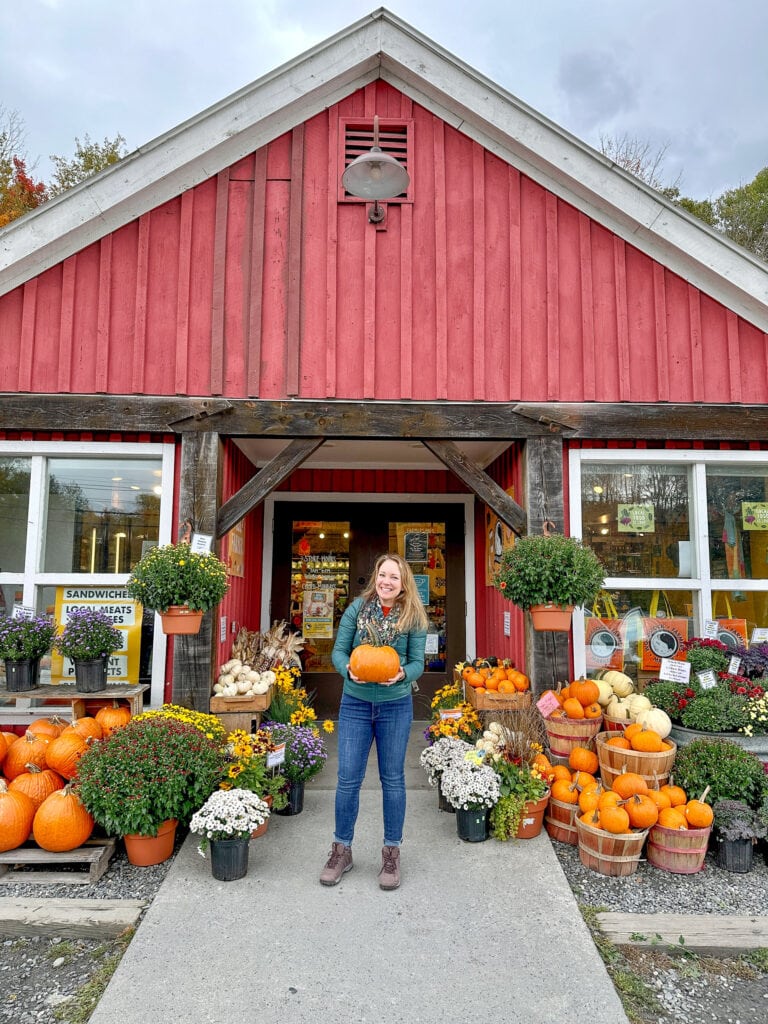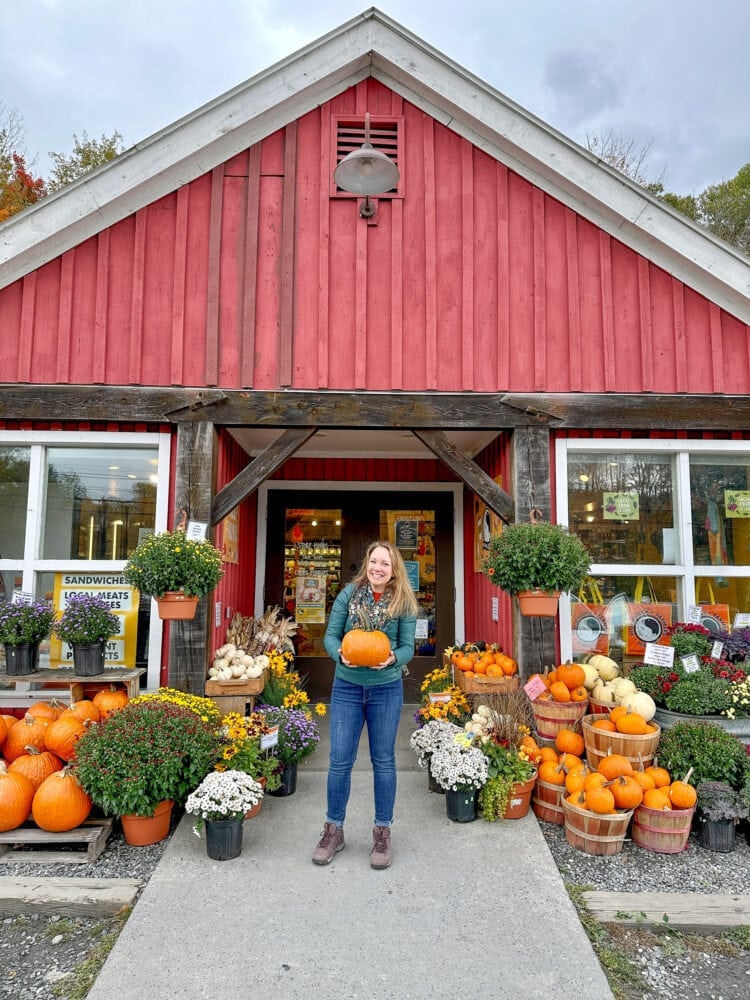 And if you're into picturesque New England towns, Stowe's village area is postcard-perfect. It's lined with charming shops, galleries, and cafes, making it a delightful place to stroll and soak in the small-town atmosphere.
Enjoy your journey if you decide to visit! Here's our list of what to do when visiting Stowe.
15 BEST Things To Do In Stowe VT
1 – WALK STOWE RECREATION PATH
Get aquainted with Stowe by going for a walk along the Stowe Recreation Path. The path is just a little over 5 miles long and has multiple access points, so you can start and finish at different locations. The walk is scenic and will take you right to the center of town.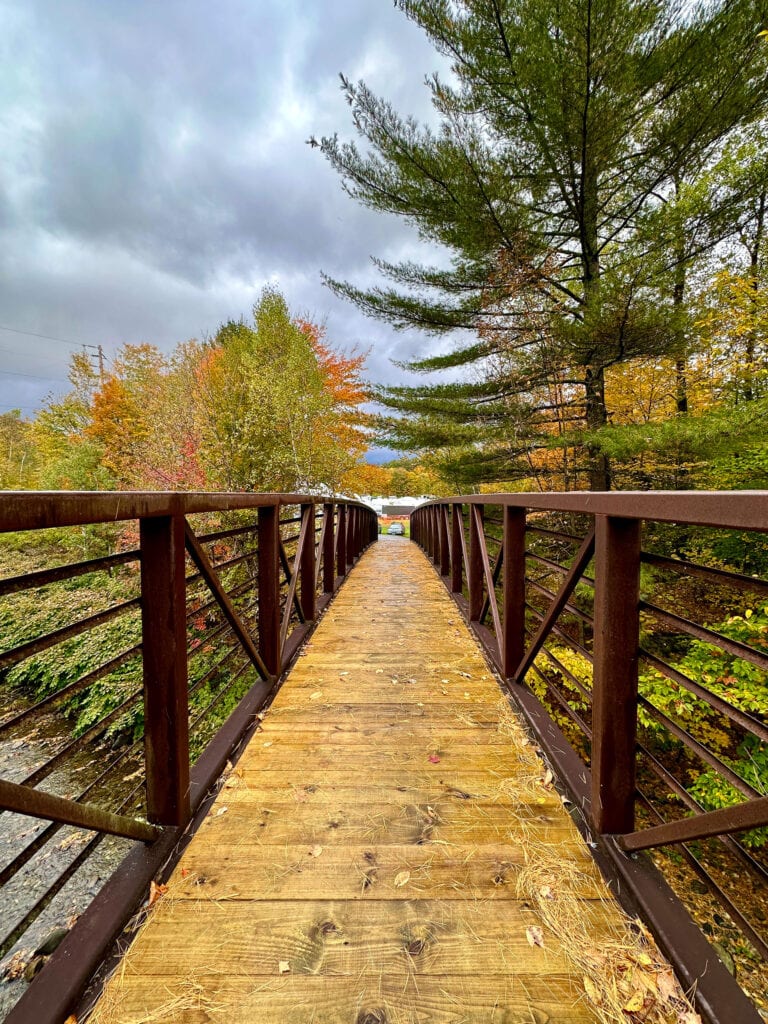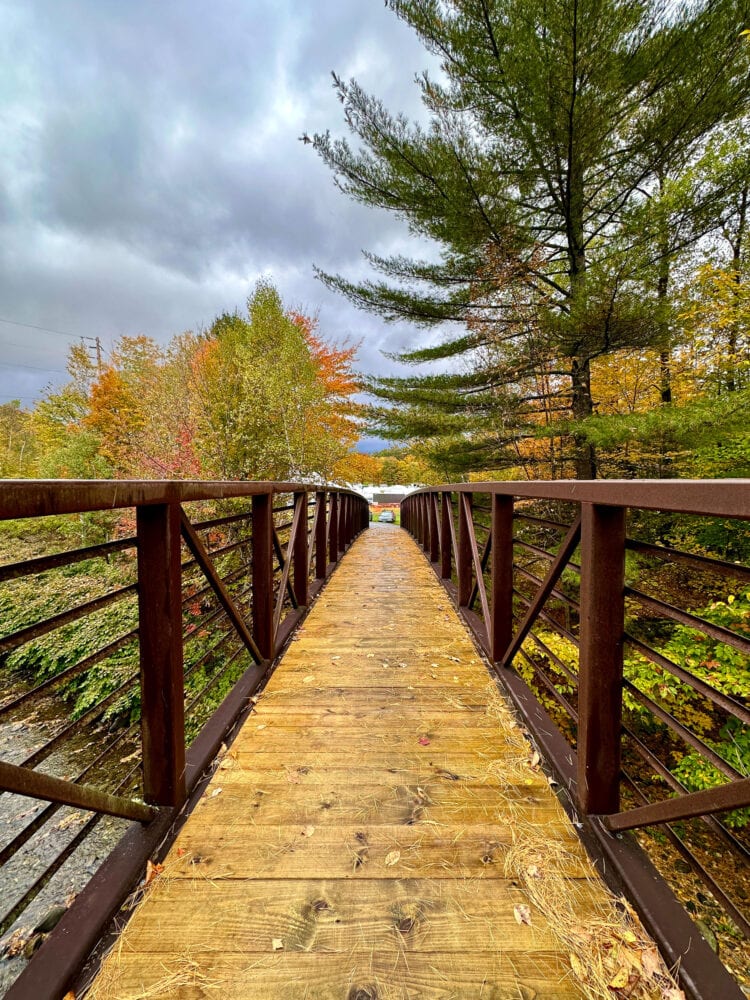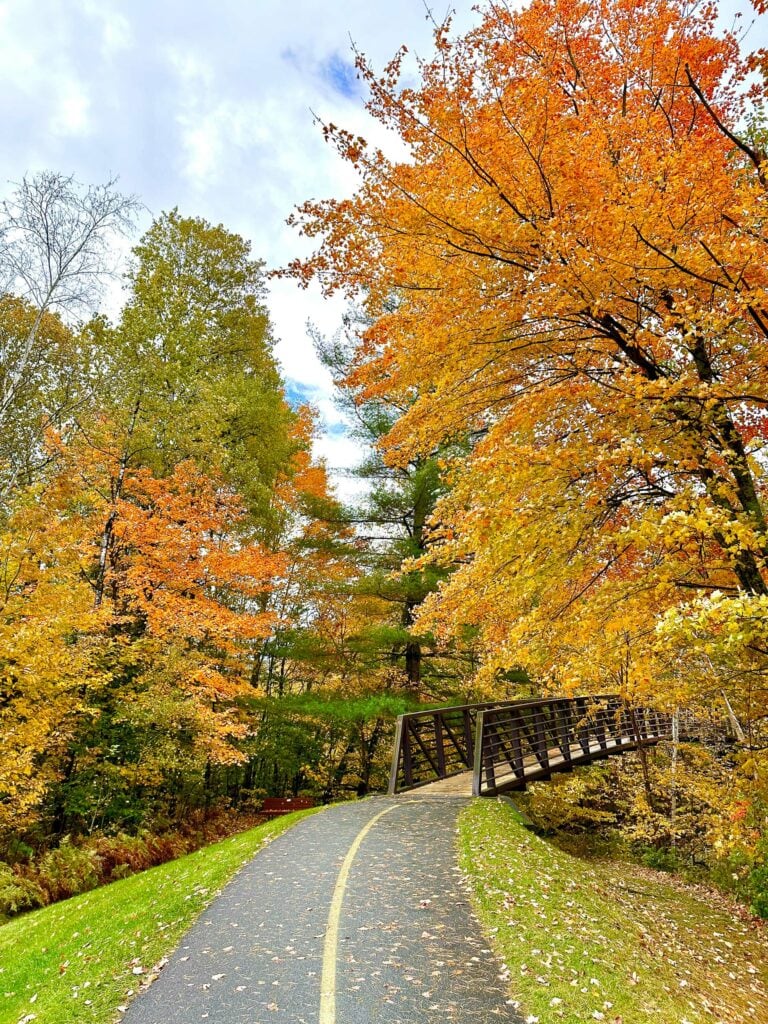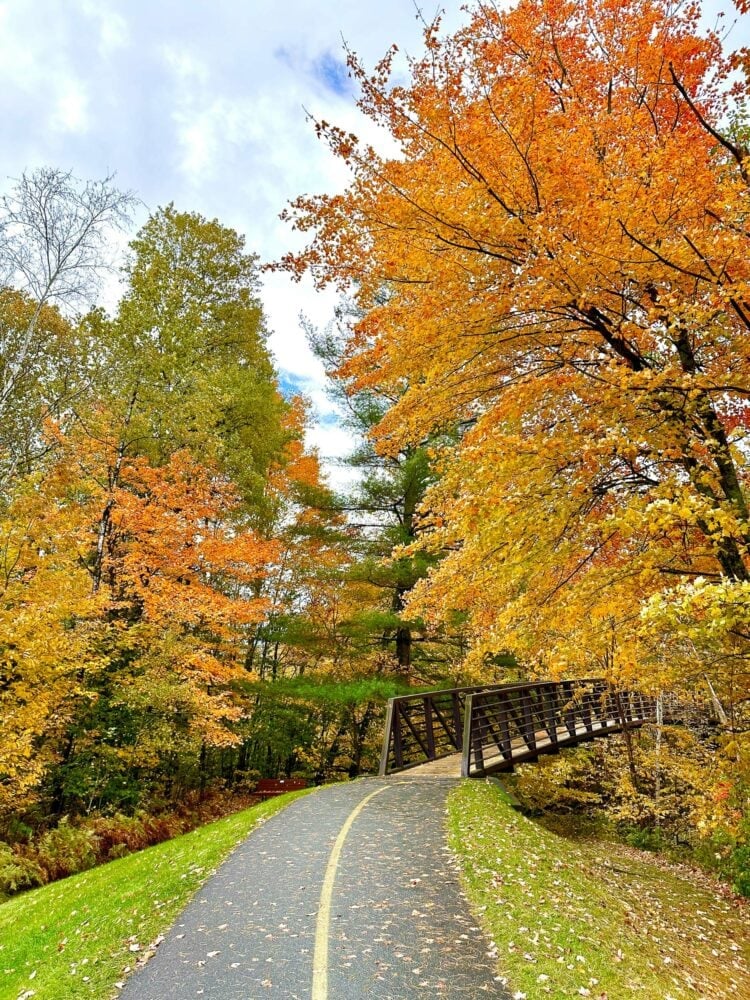 2 – PHOTOGRAPH COVERED BRIDGES
Stowe, is surrounded by several covered bridges, adding to the area's picturesque charm. Once you're there, simply type "covered bridges" into Google Maps and you should be able to get clear driving directions to any that you select.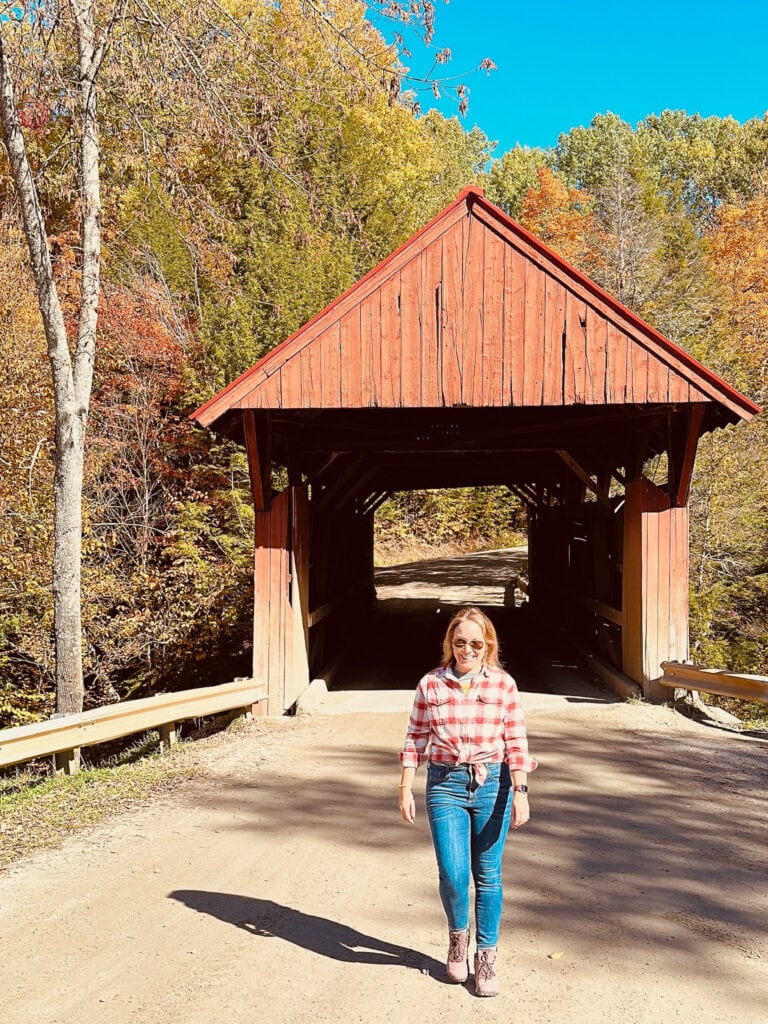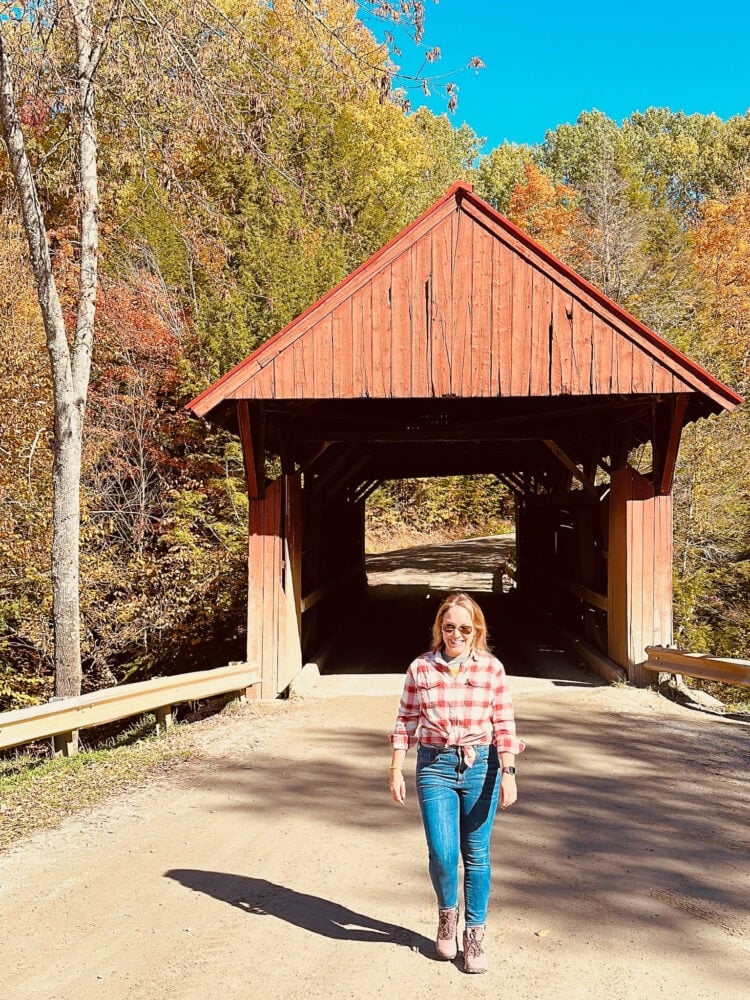 While the exact number of covered bridges near Stowe may vary over time due to maintenance and restoration, there are several notable ones in the region. Here are a few covered bridges you can find in and around Stowe: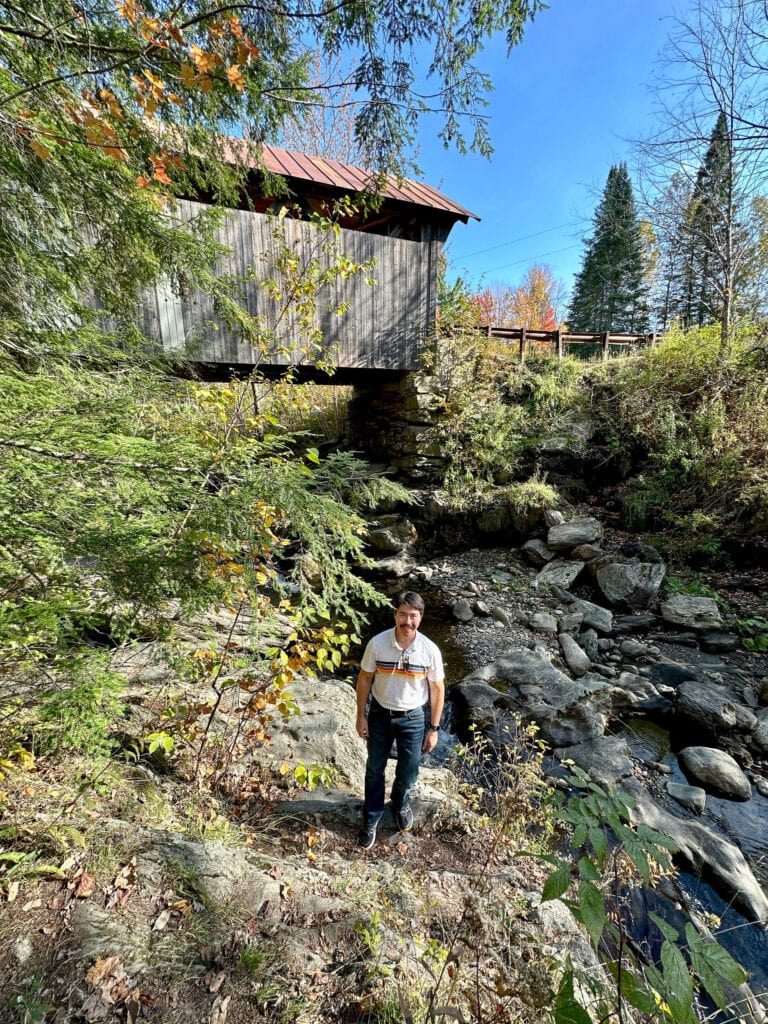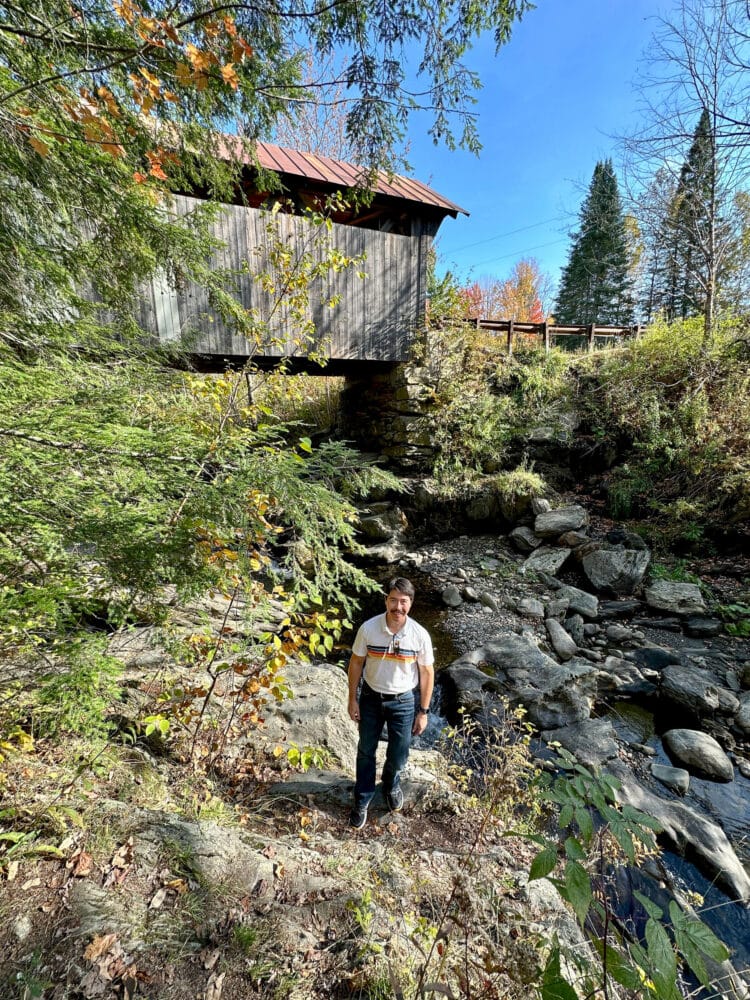 Gold Brook Covered Bridge: Also known as Emily's Bridge, this covered bridge was built in the mid-19th century with walnut-stained gable ends. Local lore says this bridge may be haunted. Though, we didn't experience any ghosts!
Red Bridge: Technically, Red Covered Bridge is located between Stowe and Morristown. But the drive to get to it is along goreous country roads shaded by maple trees that change color in the fall.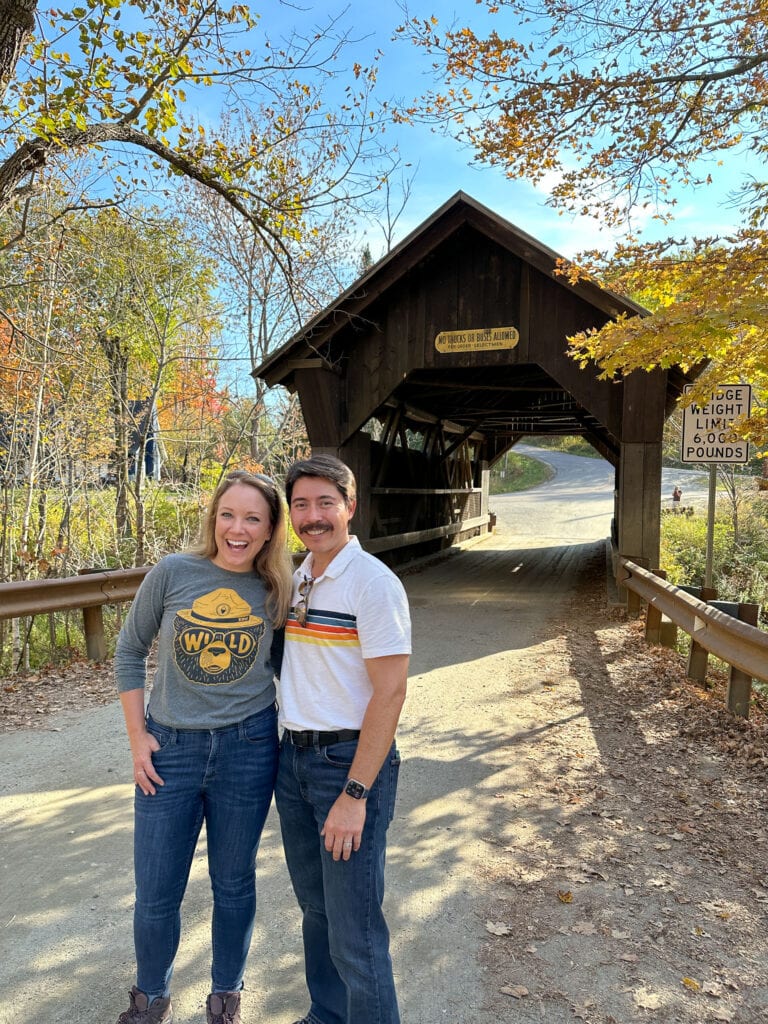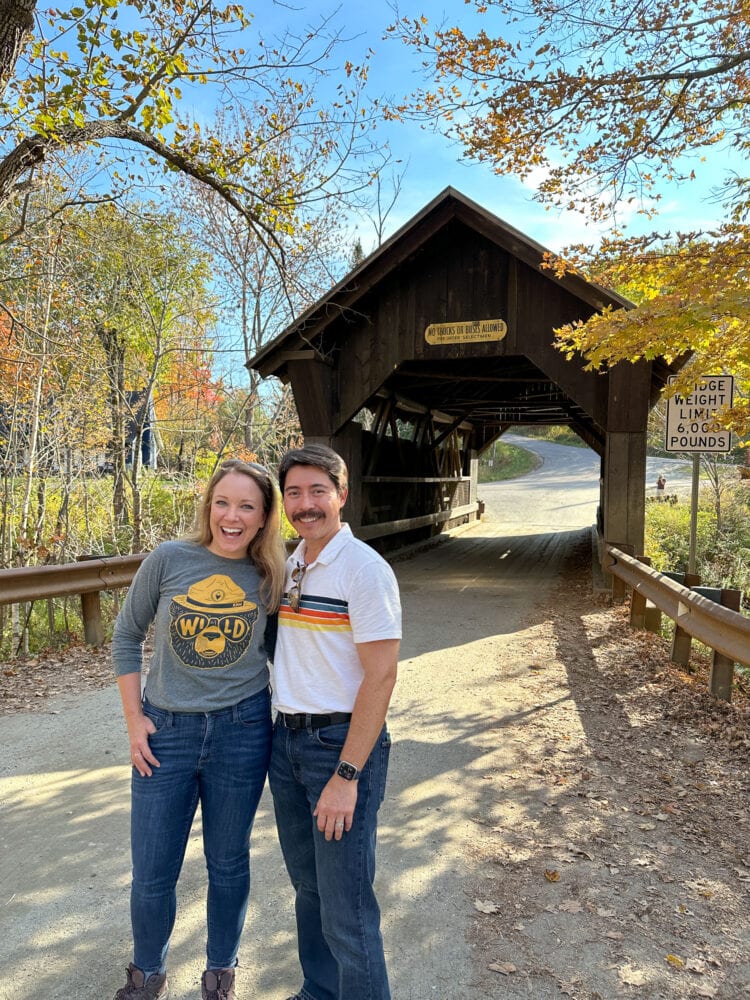 Grist Mill Covered Bridge: Located just north of Stowe in nearby Jeffersonville, this charming covered bridge worth a visit if you're exploring the area. If you continue traveling north on 109, you'll find an additional 5 covered bridges on Google Maps.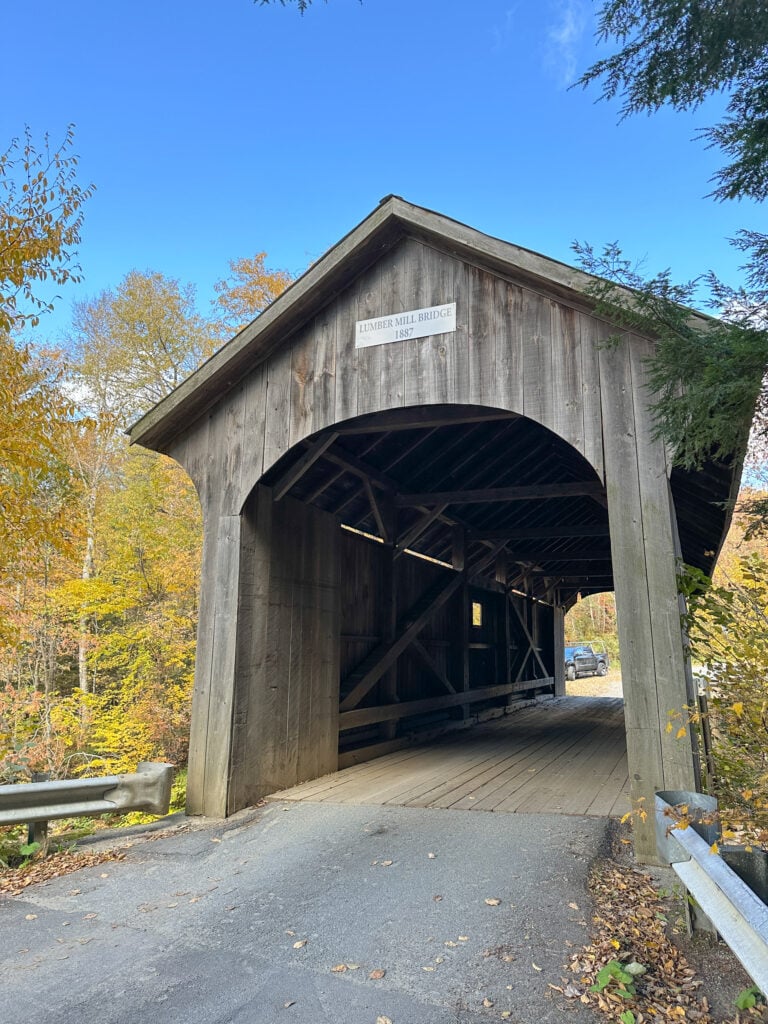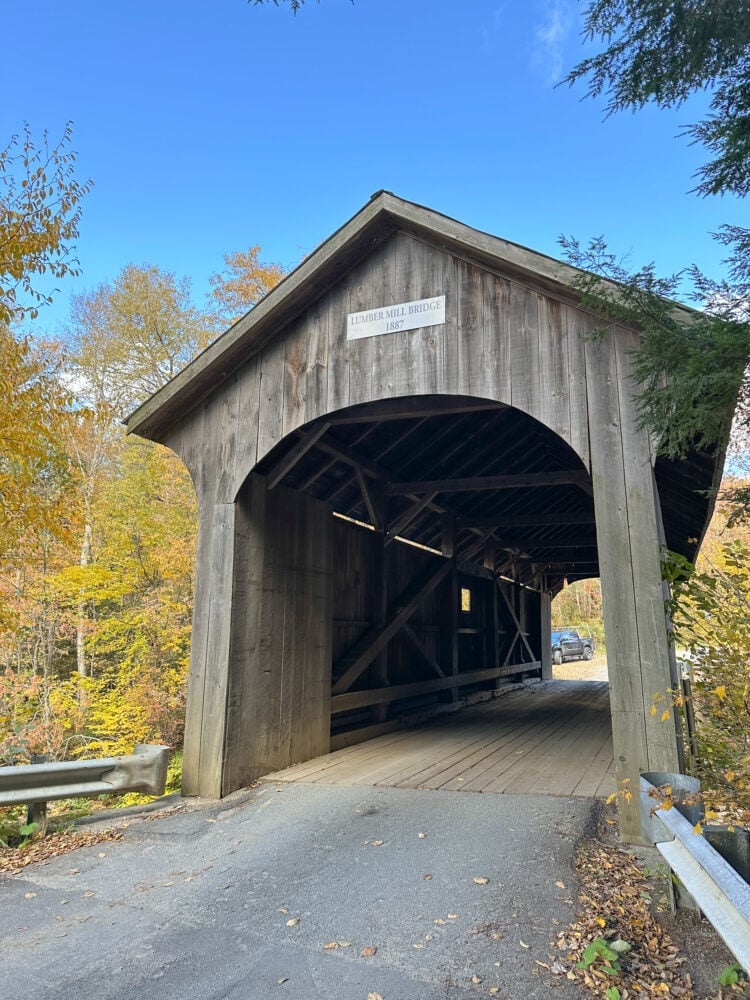 3 – VISIT A WATERFALL
Stowe, is surrounded by mountains and forests, so there are several waterfalls in the area that are worth exploring. Here are some beautiful waterfalls near Stowe: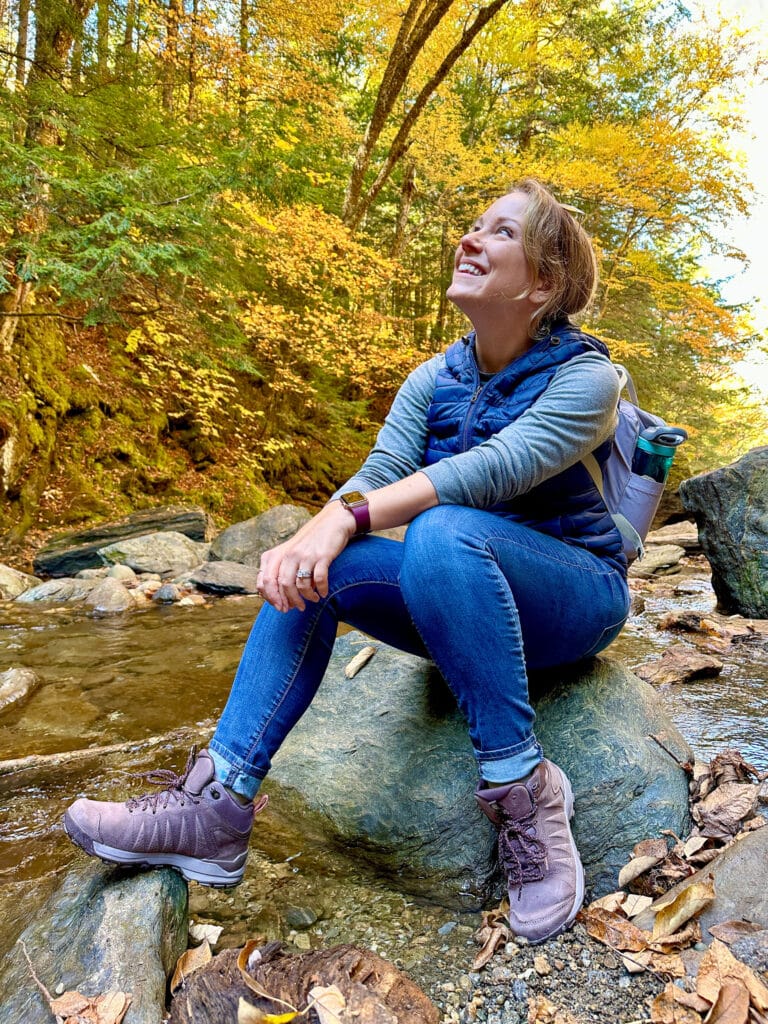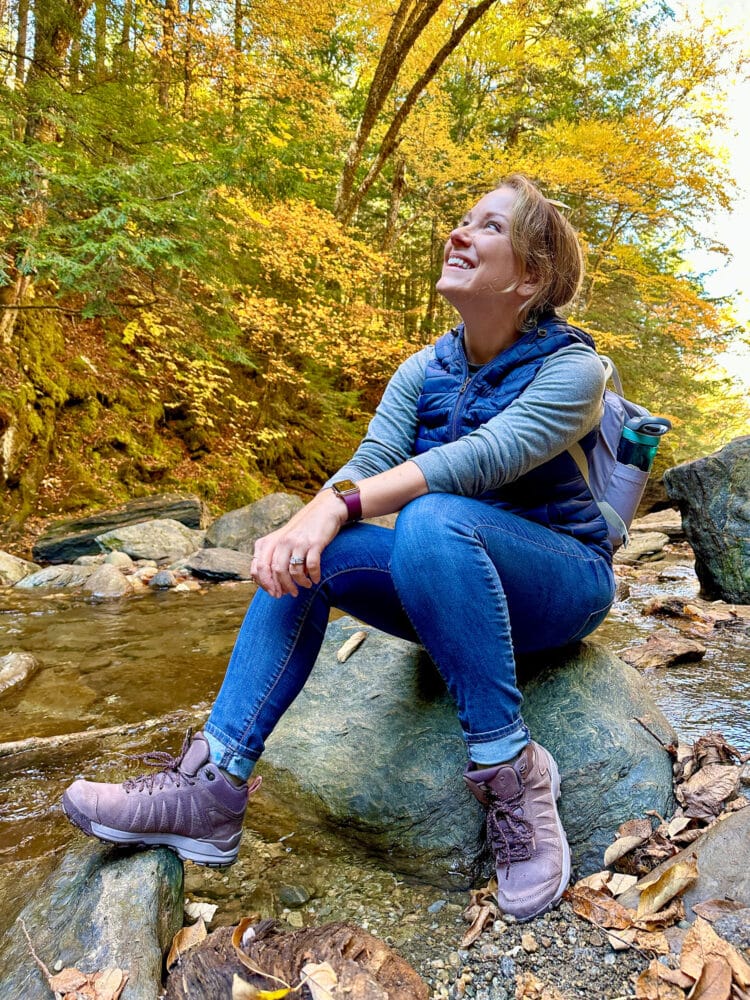 TIP: Remember that the accessibility of these waterfalls may vary depending on the season. And some may require a short hike to reach. Be sure to check trail conditions and any park regulations before visiting.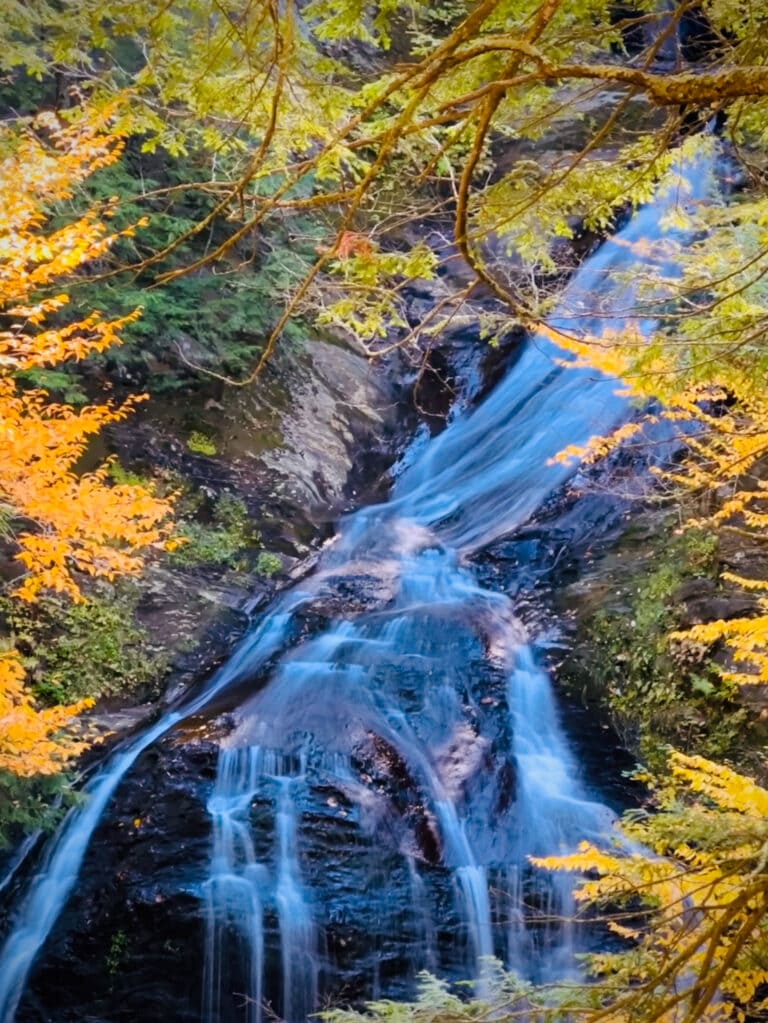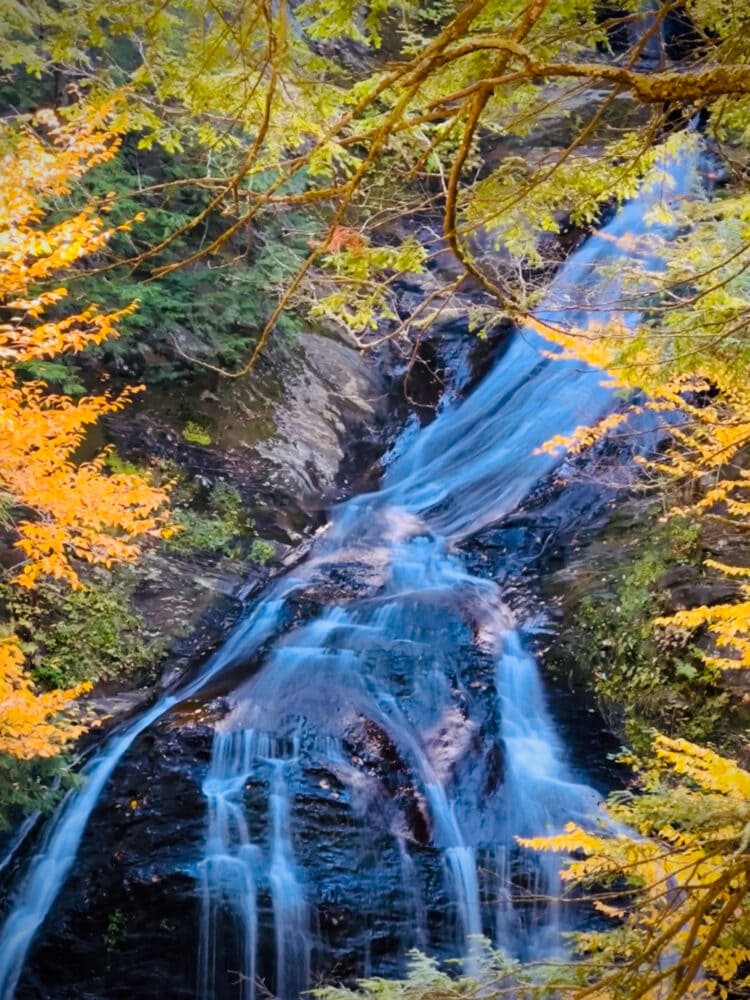 WATERFALLS NEAR STOWE
Bingham Falls: Located in Smugglers' Notch State Park, Bingham Falls is one of the most popular waterfalls near Stowe. It's easily accessible via a short hike and offers a stunning cascade into a refreshing pool.
Moss Glen Falls: This picturesque waterfall is located in Stowe and is easily accessible by car. There's a short trail that leads to the bottom of the falls. But there's a steep (but short) hike up a boulder to see the falls in their entirety. Go early in the morning or close to evening during peak season as parking can be limited.
Sterling Falls Gorge: This lesser-known waterfall is located in Stowe and is a bit off the beaten path, making it a peaceful spot for nature lovers. The trail to the falls offers an easy hike, around a mile long round trip.
Texas Falls: Located in Hancock, Vermont, about an hour's drive from Stowe. Texas Falls is a beautiful series of cascades with walking trails that provide great viewpoints. It's part of the Green Mountain National Forest.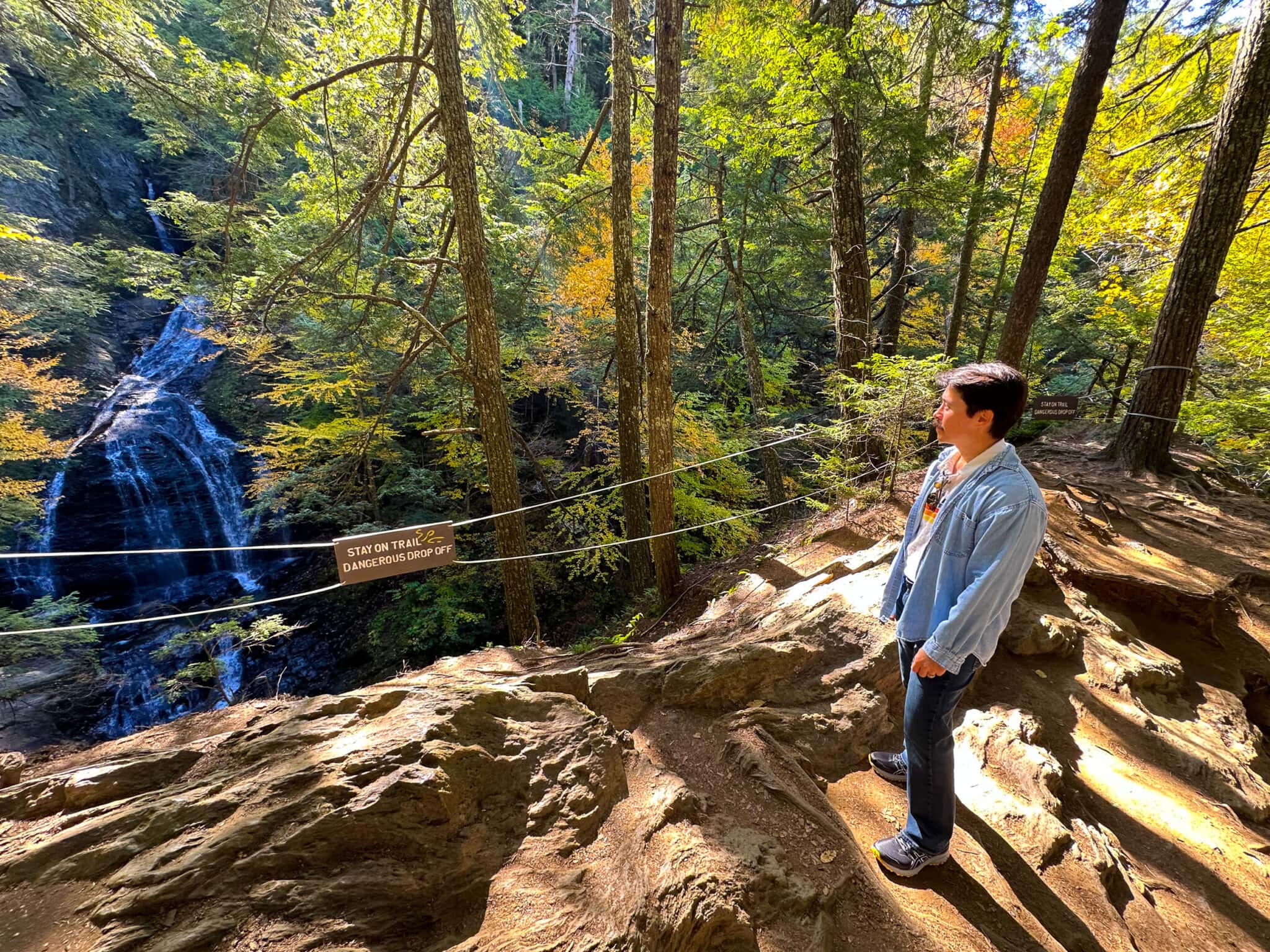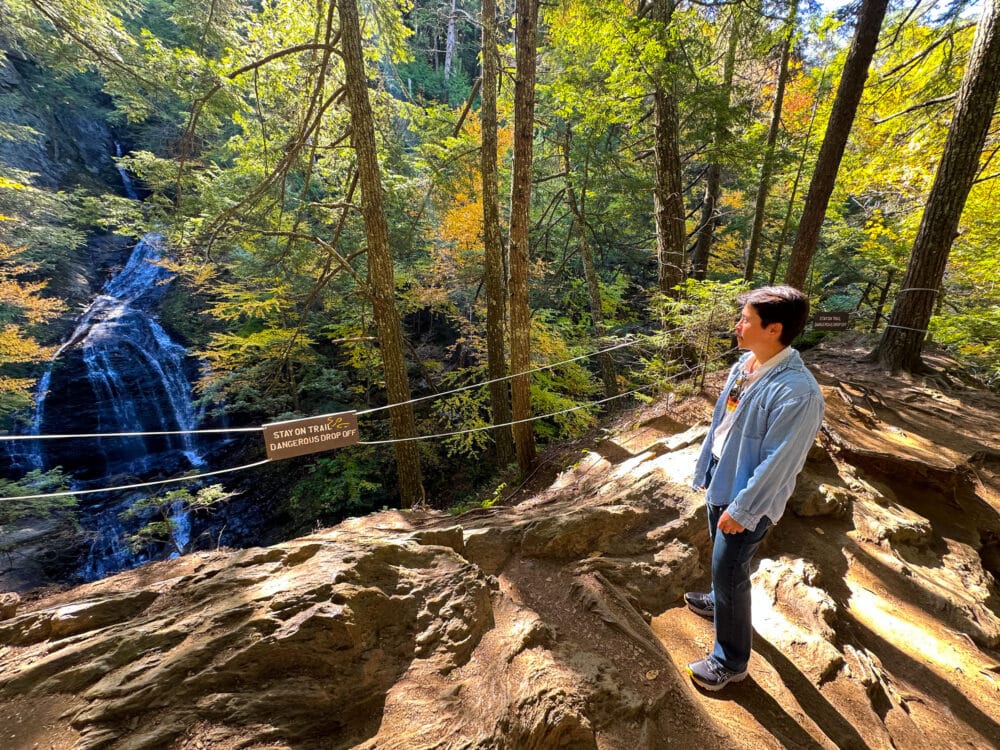 4 – GO APPLE PICKING
Apple picking is a popular autumn activity in Vermont! And while Stowe itself doesn't have many orchards within its town limits, you can find apple orchards in the surrounding areas. Plus, the scenic drives to these orchards can be quite enjoyable!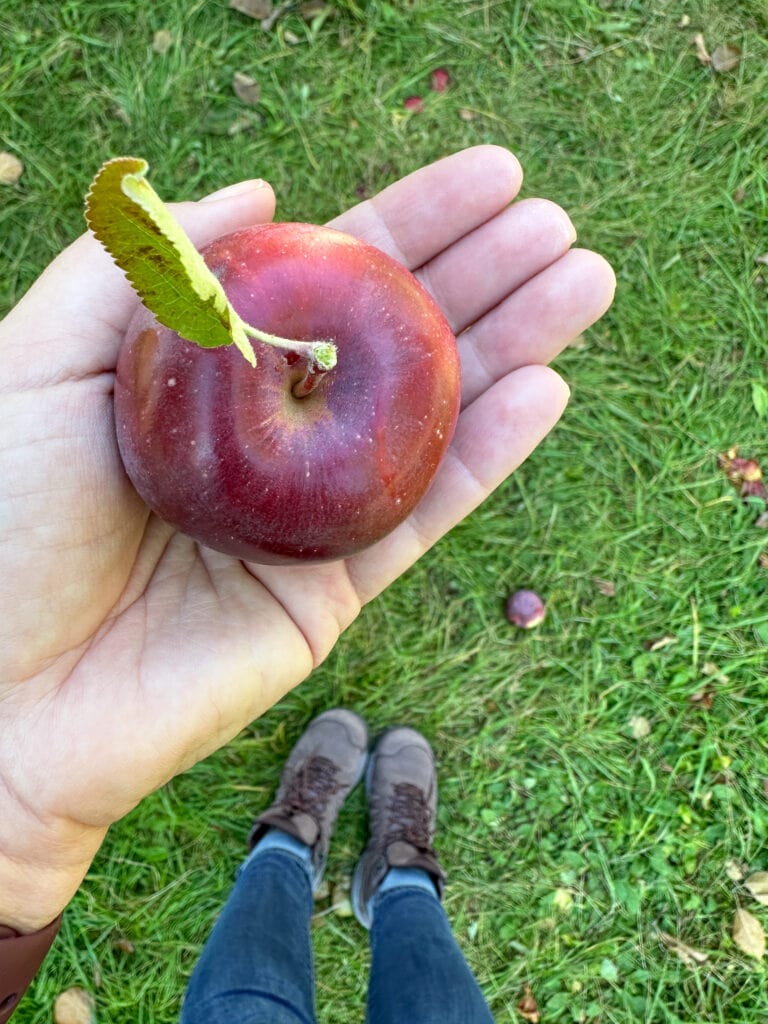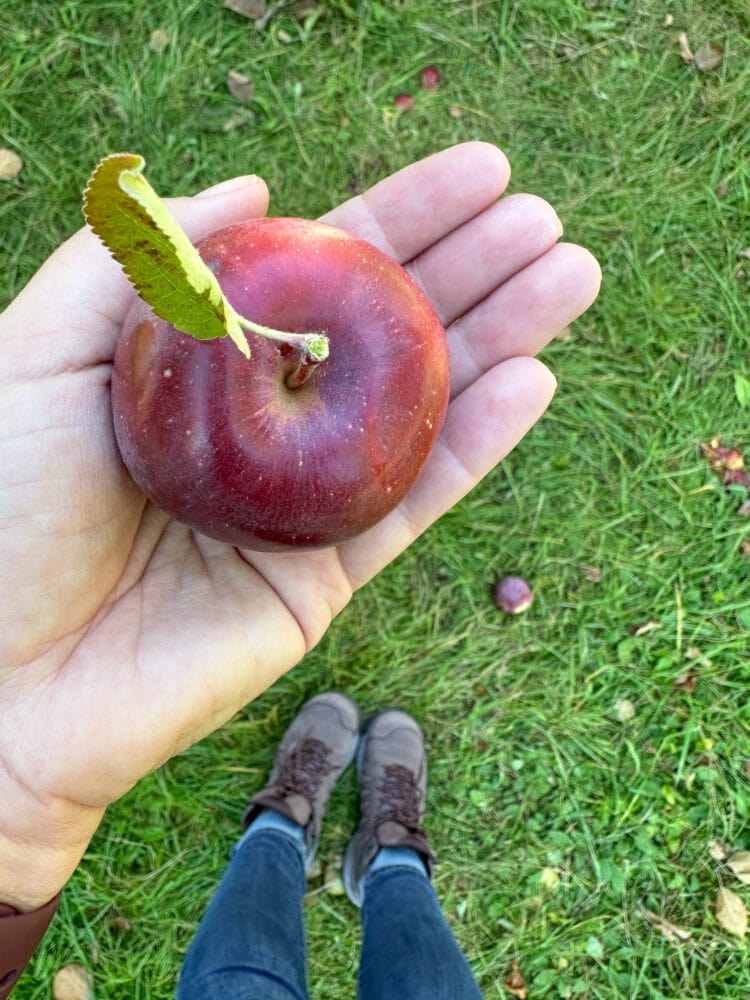 The availability of apple picking can vary depending on the season and the weather. So definitely check with the orchard of your choice for their opening dates and apple availability before planning your visit. Here are a few options for apple picking near Stowe: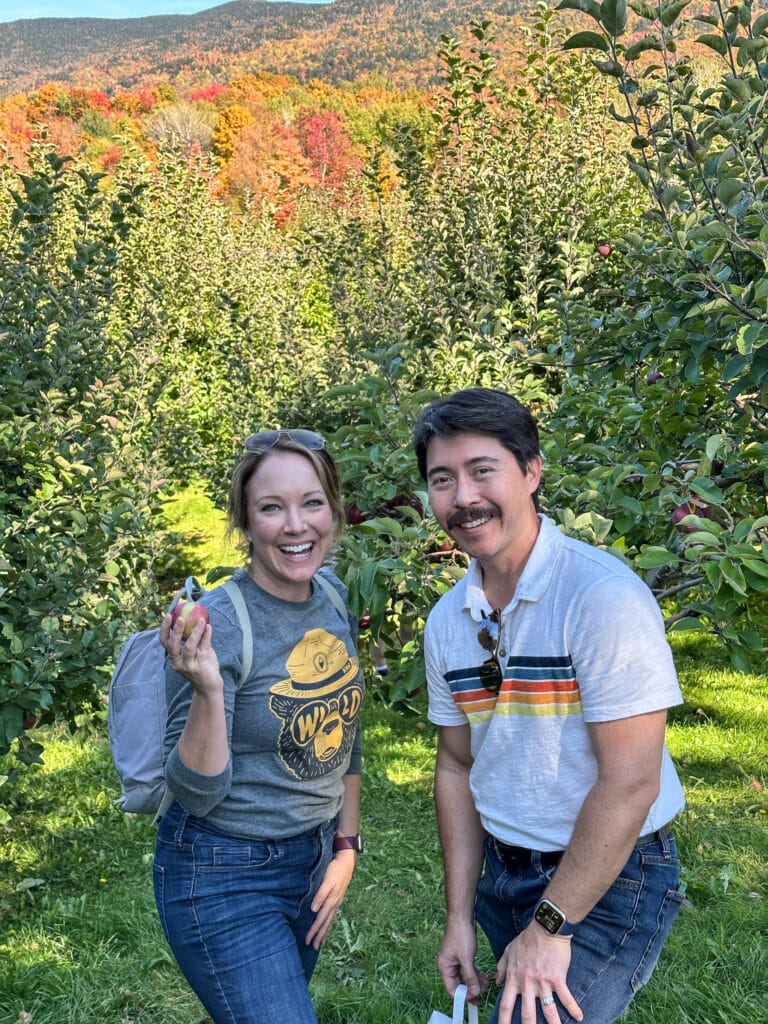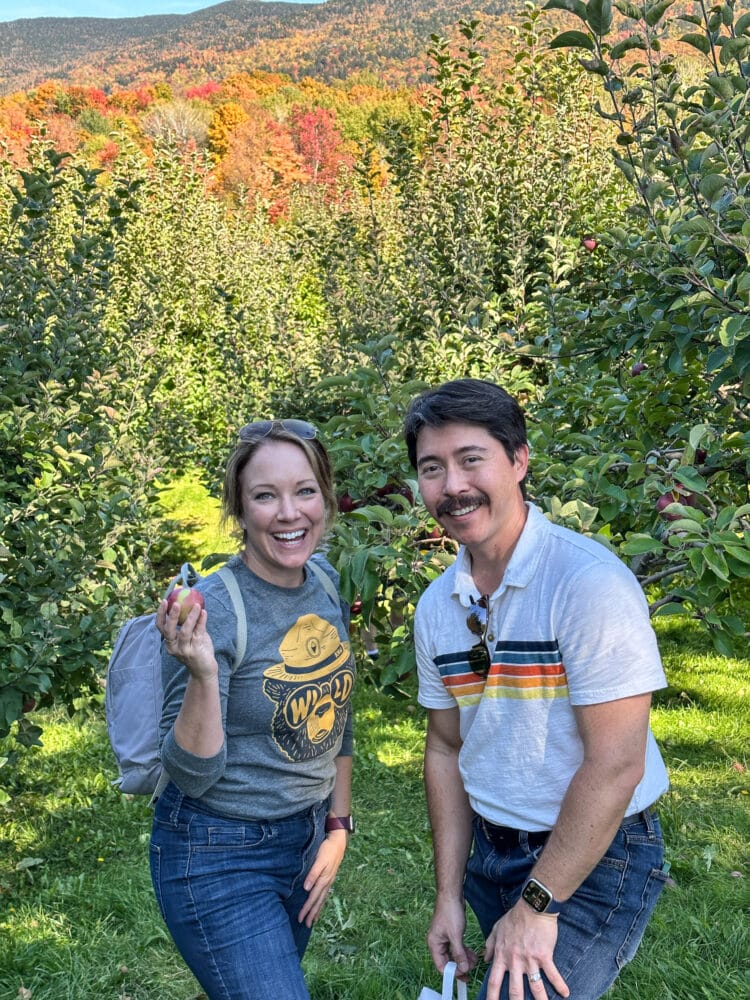 3 APPLE ORCHARDS FOR APPLE PICKING IN STOWE
Hunger Mountain Orchard: Located just outside of Stowe in Waterbury, Hunger Mountain Orchard is a small family farm located along Worcester Mountain. The sweet owner happily shared her knowlege of the different varieties of apples and let us taste them before we went picking. Definitely 10/10 recommend!
Stony Grove: Located north of Stowe in Jeffersonville, Vermont, Stony Grove is just a 30 minute scenic drive from Stowe. The farm is open seasonally for different fruits, including blueberries in the summer and apples in the fall. They also have a lot of homemade and baked items in their farm store for purchase.
Peck Farm Orchard: Peck Farm Orchard is located in nearby Montpelier, just a scenic 40 minute drive away from Stowe. They offer seasonal apple picking and will post the available picking hours on their website.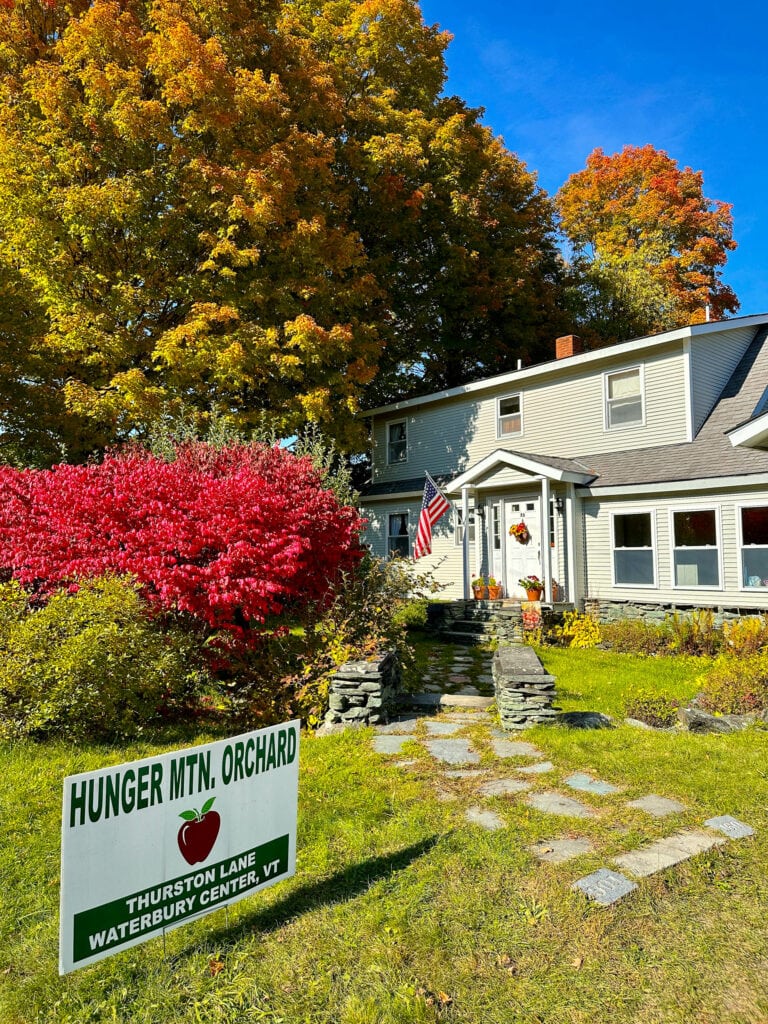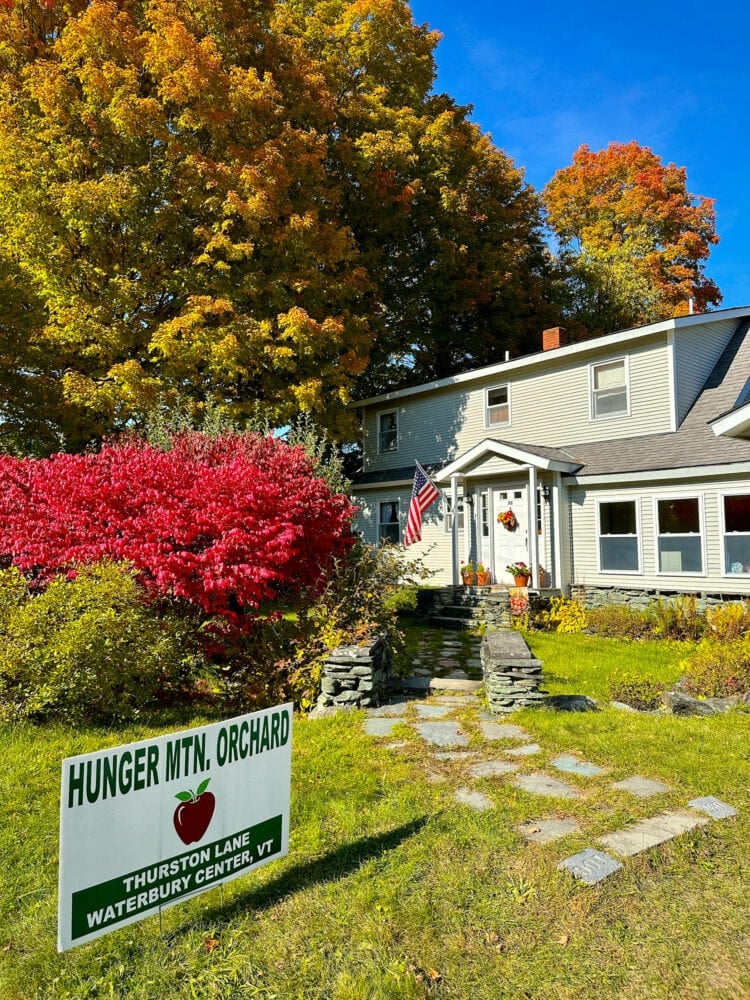 5 – FOLLOW THE CHEESE TRAIL
Don't miss the opportunity to taste Vermont's famous cheeses. There are cheese shops and dairies all around Stowe where you can sample and buy some delicious cheese.
Sage Farm Goat Dairy: This small family-run dairy farm in Stowe, Vermont, offers farm tours and cheese tastings! Be sure to call ahead or check out their website at Sagefarmgoatdairy.com to book ahead of your visit.
Mansfield Dairy: This local dairy farm and shop has been operating in Stowe since 1939! You'll find artisan cheeses, local milk, and cute dairy merch at the Mansfield Creamery cheese shop.
Vermont Cheese Counsil Scavenger Hunt: If you're visiting Vermont for awhile, the Vermont Cheese Council has put together a scavenger hunt that will have you exploring Vermont's history as well as its cheeses!
SHOPS FOR PICKING UP CHEESE AND CHARUTERIE IN STOWE
Cabot Creamery Store: This is such a fun place to get your cheese on. Vermont's famous Cabot Creamery Store offers cheese tastings, including a few rare and specialty cheeses you're not likely to find back home yet at your local grocer. If you have a cooler, it is a great place to stock up on cheese for outdoor picnics or cheese plates at your hotel or cabin in Stowe.
The Butchery: If you're looking to put together a great cheese plate or charcuterie board, stop at The Butchery in Stowe for a great selection of Vermont Cheese.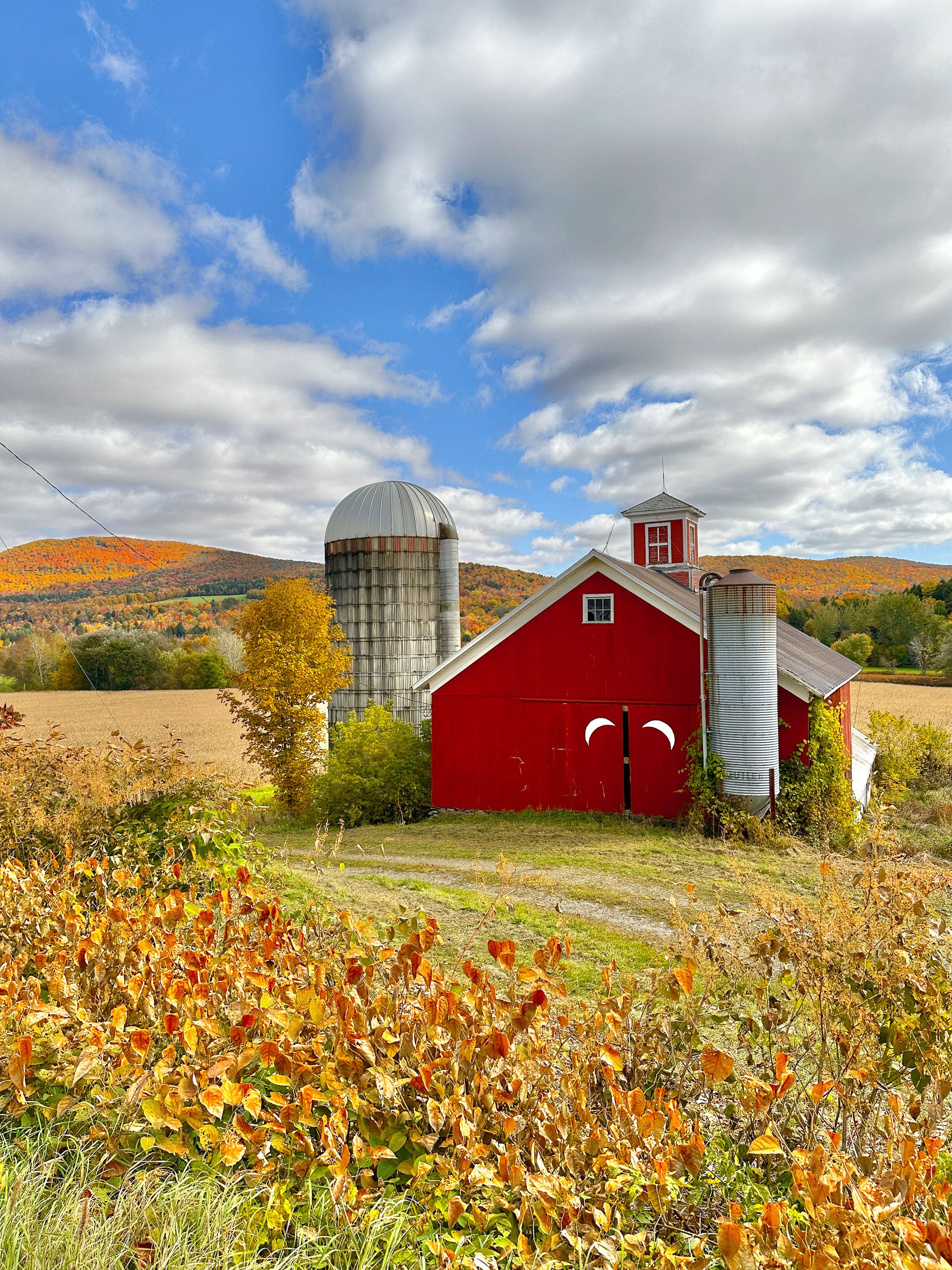 6 – TASTE CRAFT CIDER AND BEER
Stowe has a burgeoning craft beer scene! And craft cider too. There are several breweries in and around the area where you can enjoy some great brews and some with delcious food too. Here's a list to add to your Stowe vacation plans: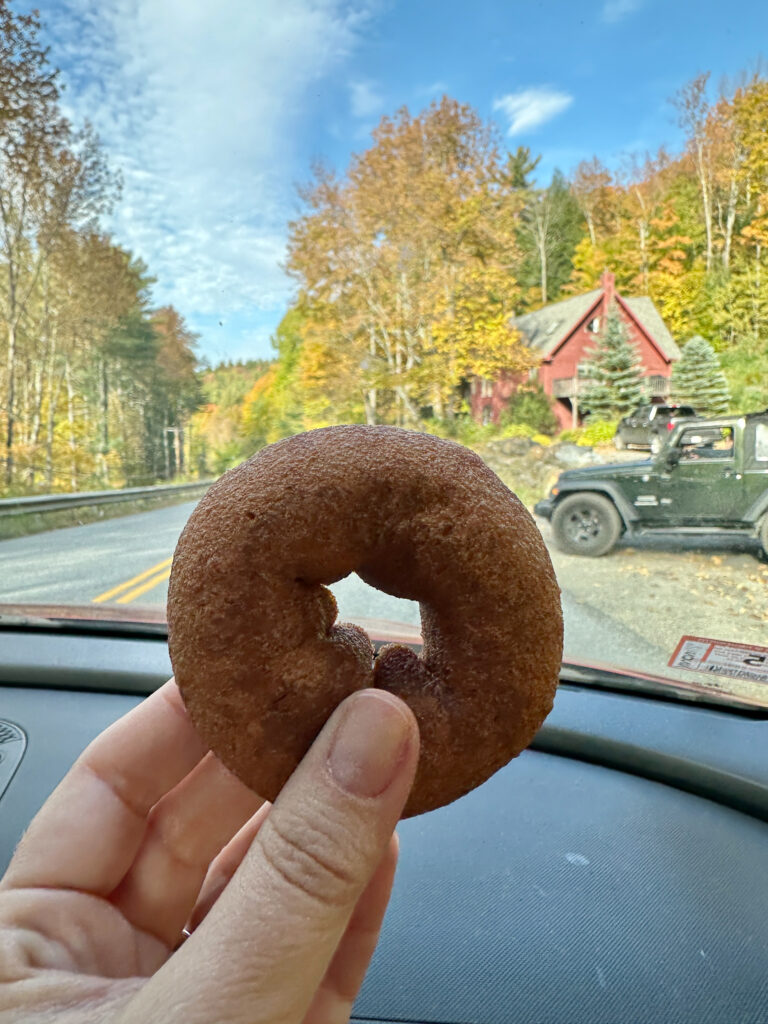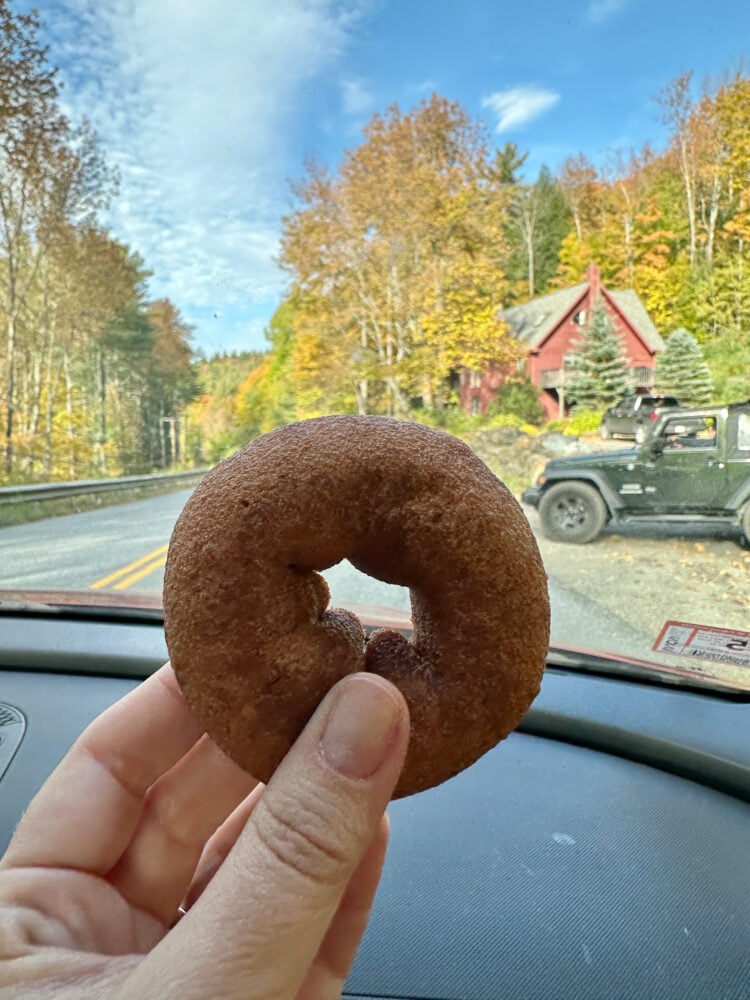 Cold Hollow Cider Mill: You might recognize Cold Hollow Cider Mill by the seasonal cider you get at your local grocer. You can visit them too! Located just outside of Stowe in Waterbury, Cold Hollow Cider Mill has a restaurant, hard cider tasting room, and shop where you can get fresh made apple cider donuts. I can get REALLY BUSY here during the fall season, so I recommend going right when they open if you're there during the autumn months.
Stowe Cider: If you're a fan of hard cider, Stowe Cider is a must-visit. They have a tasting room where you can sample their unique and delicious ciders, of which, they usually have 10 different styles of cider on rotation at any time. Plus, the tap room usually has live music on the weekends, and their kitchen has a great menu too.
Idletyme Brewing Company: Located just outside of Stowe's town center, Idletyme offers a fantastic selection of craft beers along with a lovely outdoor seating area and some great food too! It's a great place to relax and enjoy lunch or dinner. For something delcious to nosh on with your beer or cider tasting, I recommend the fried pickles, the Vermont cheddar fritters, and the Idle fries served poutine style with cheese curds. In addition to beer, they also have a fresh cider spritzer, rum mulled cider, and bourbon mulled cider.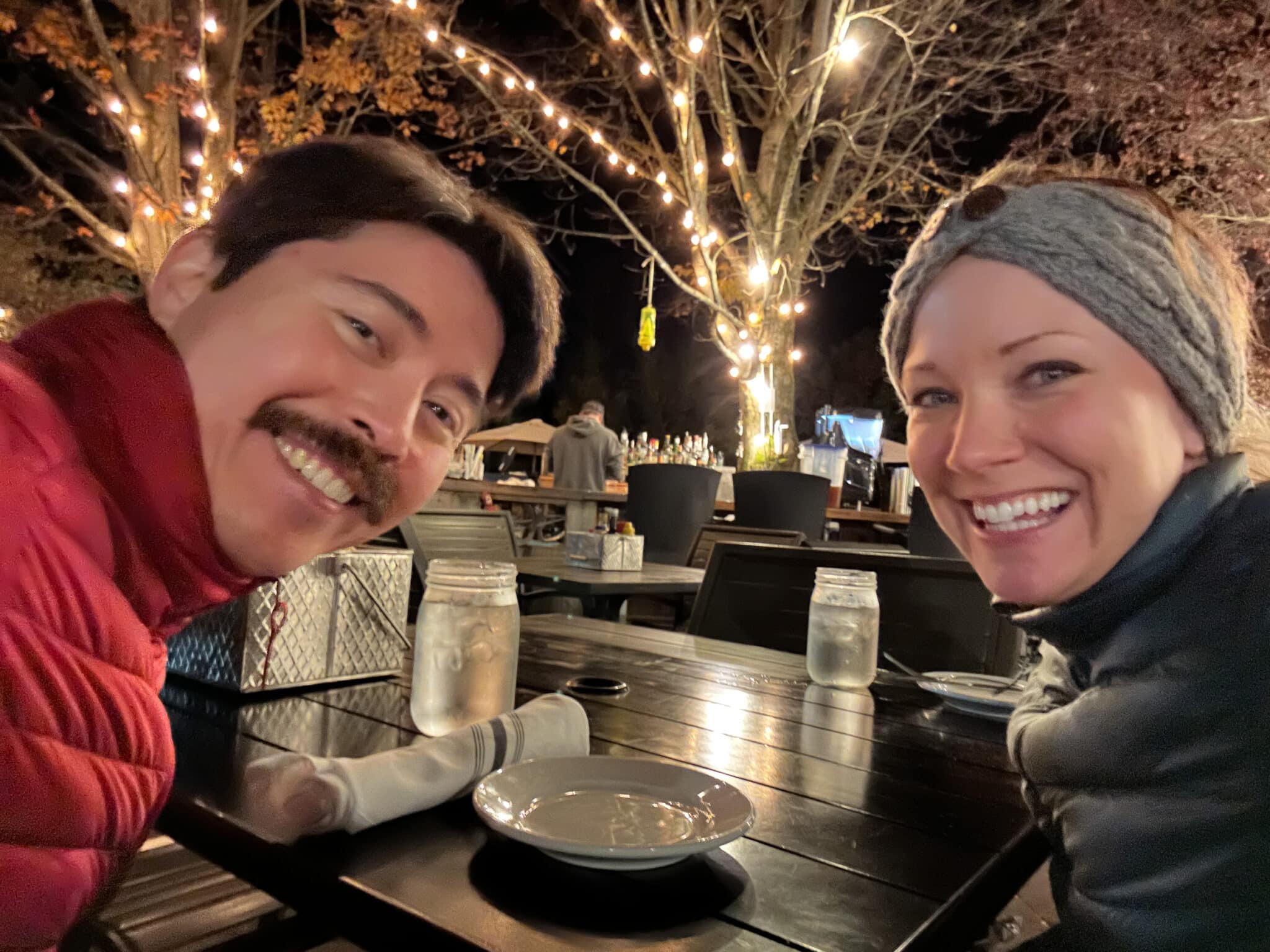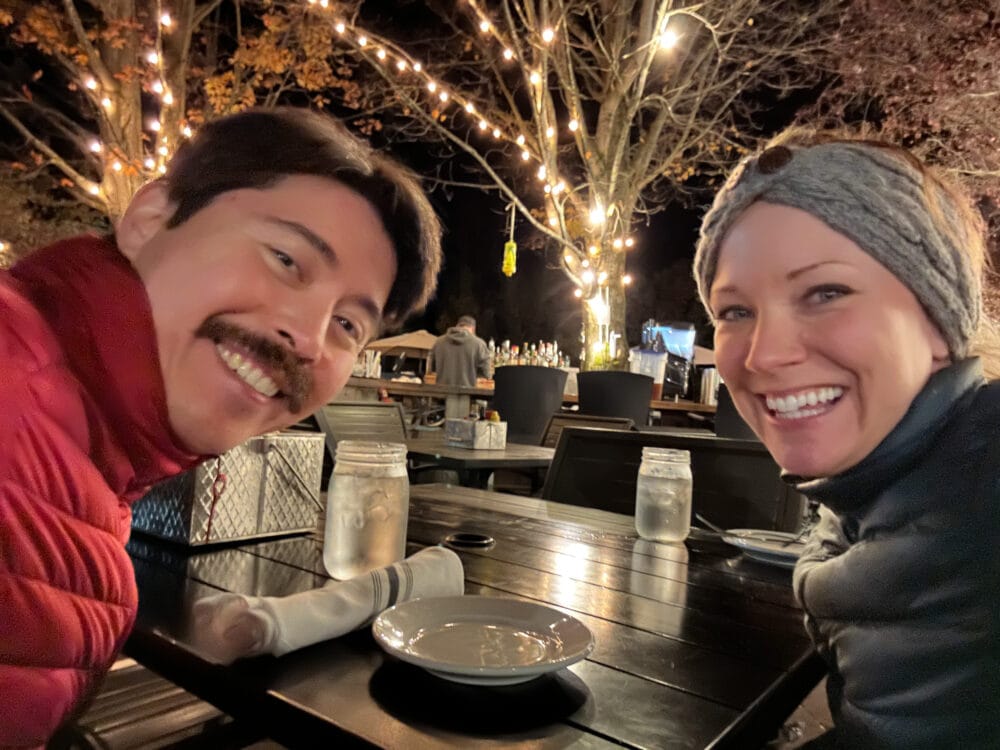 7 – GO FOR A GONDOLA RIDE:
The Stowe Gondola is a popular attraction year round at Stowe Mountain Resort and offers scenic rides up Mount Mansfield, Vermont's highest peak. The gondola cabins provide stunning panoramic views of the surrounding Green Mountains. And at the top of Mount Mansfield, you'll find the Cliff House, a lodge where you can enjoy dining with breathtaking views. Reservations are highly recommended. Whether you're looking to enjoy the views, go hiking, or experience the beauty of Mount Mansfield, the Stowe Gondola provides a scenic way to do so.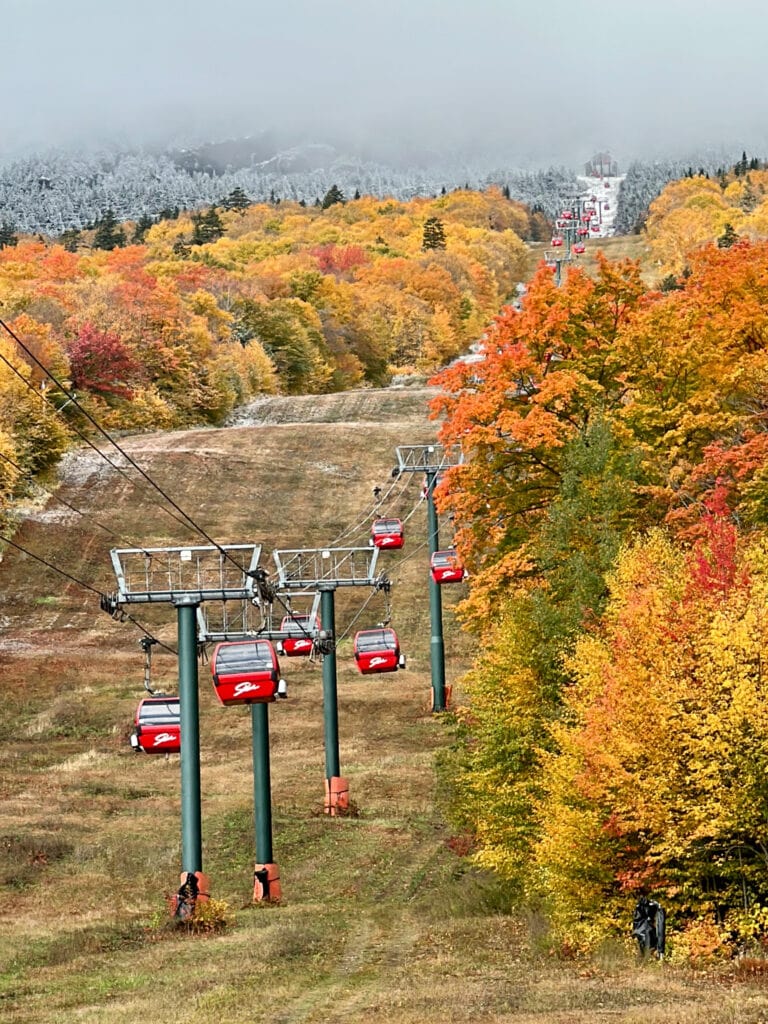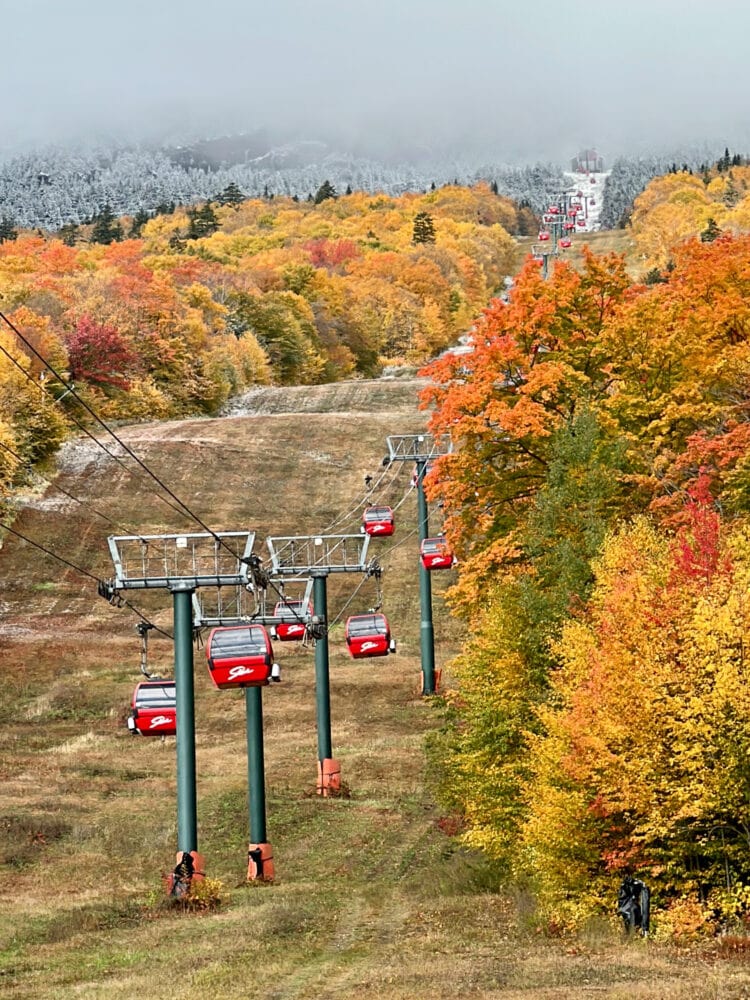 8 – VISIT BEN & JERRY'S
One thing that surprised us about Vermonters (and visitors) is their love for ice cream even when it is cold out. On our last day in Stowe, the temps dropped to the 40s, and there was still a line with a 45 minute wait outside of Ben and Jerry's to get ice cream. It is SO WORTH it though. You can visit the ice cream flavor graveyard honoring retired flavors, take some fun photos, and order ice cream and dessert combinations not available at your local store.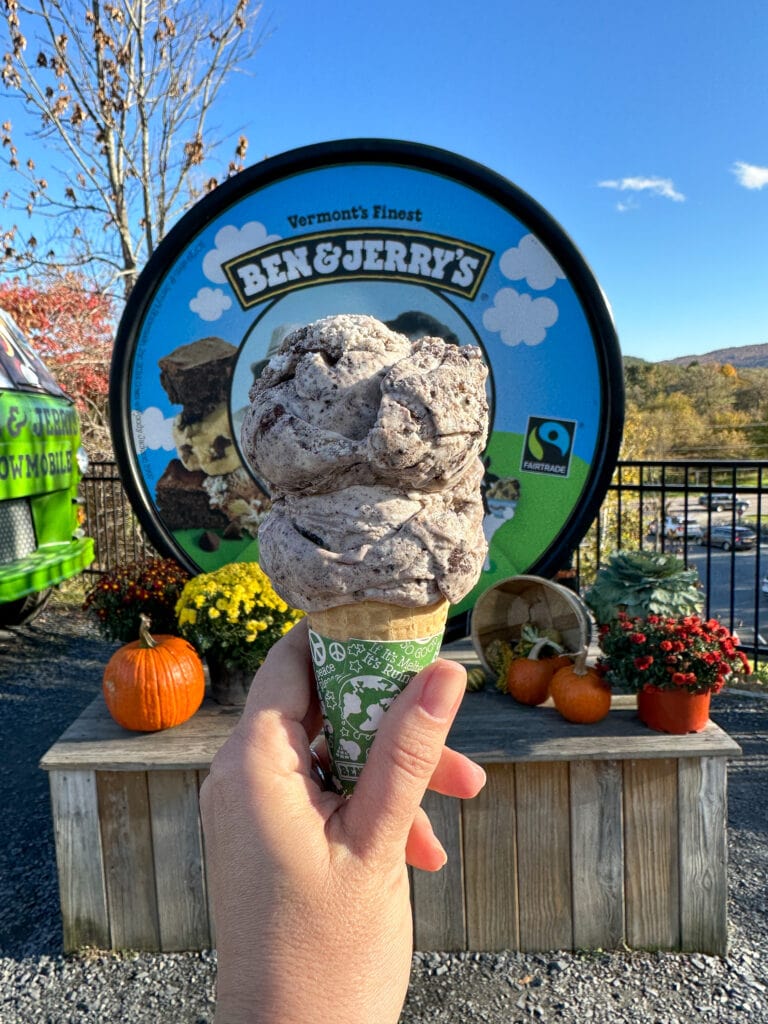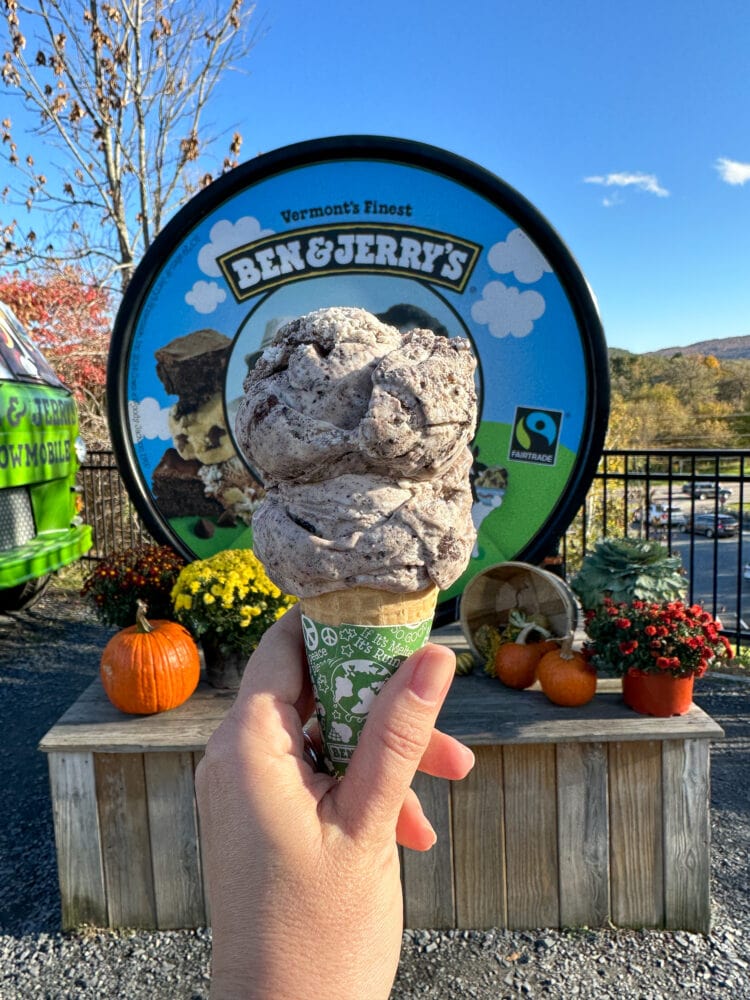 TIP: If you want to go on a factory tour, sign up in advance as they sell out fast! Tickets are an affordable $6 and are only released two weeks in advance.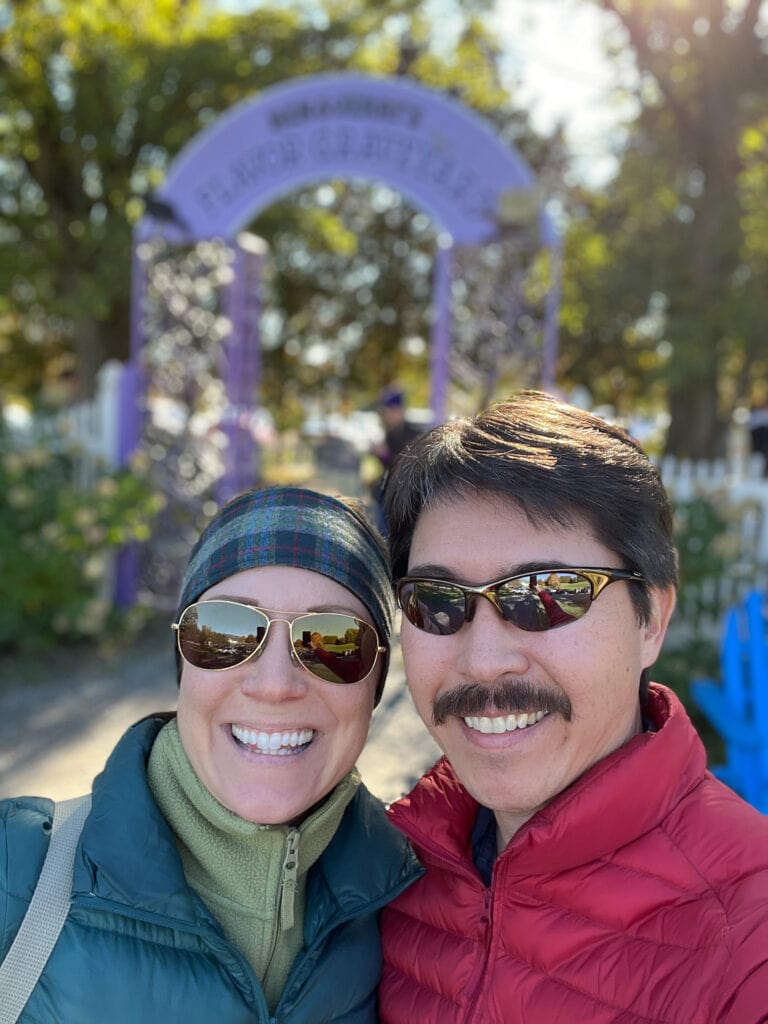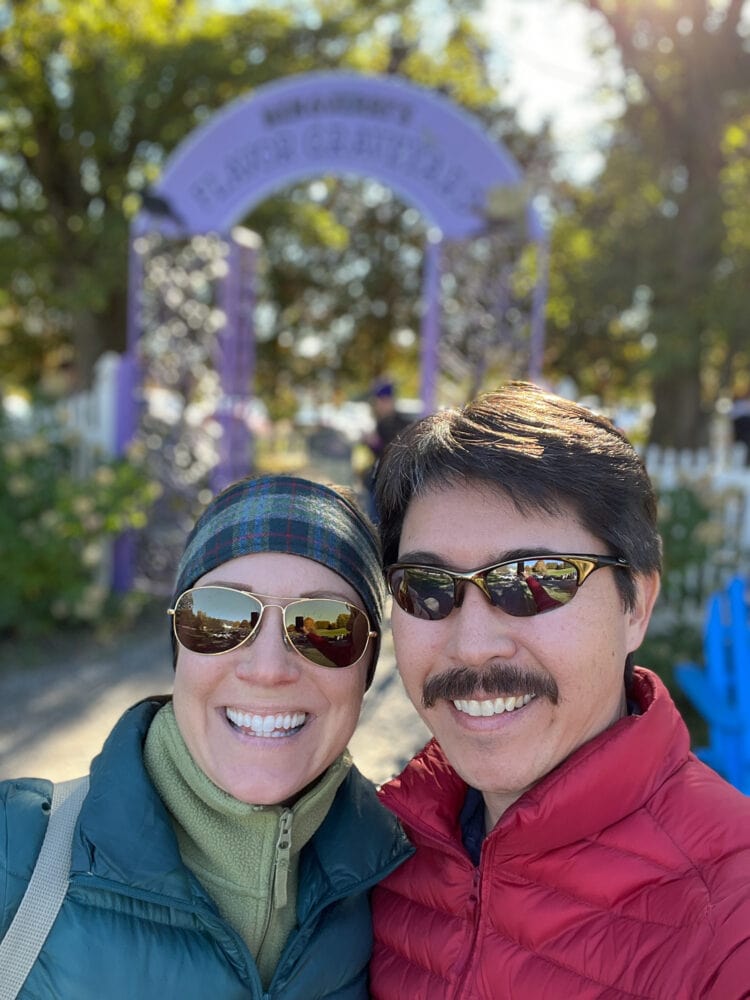 9 – GO MAPLE TASTING
If you're looking for tasty things to do in Stowe, VT, then maple tasting should beFall is the perfect time of year for maple tasting. Plus, you can pick up a few bottles of maple syrup as a tasty souvenier to take home. Sugaring seasons, when the maple is harvested, is in the wintertime. But in the other seasons you can typically go and visit sugar houses (that's what they call maple farms) for a tasting. Here's a list of maple farms to visit in and around Stowe: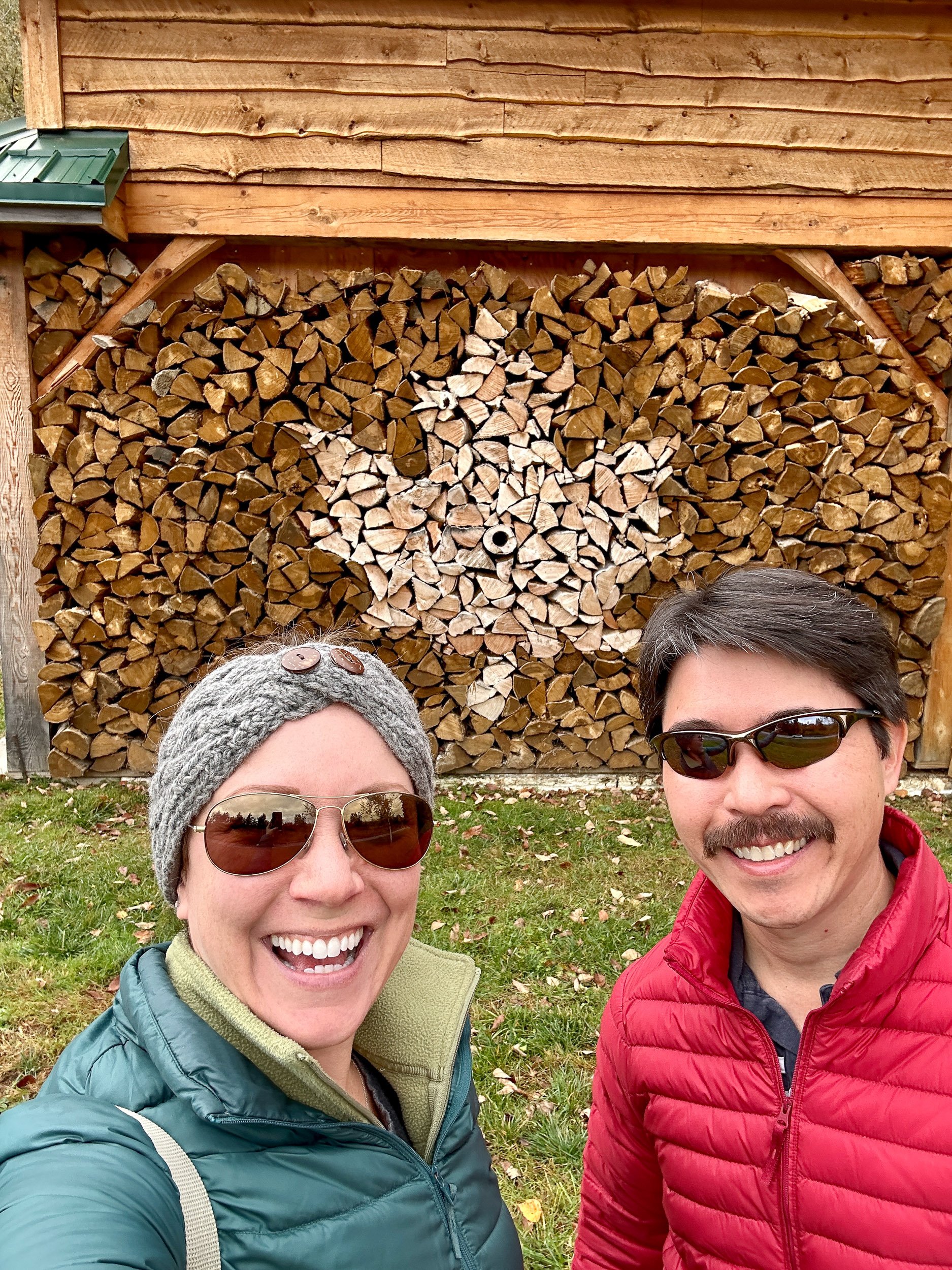 MAPLE SUGAR HOUSES IN STOWE
Stowe Maple Products: Located right in the heart of Stowe on Waterbury Road, Stowe Maple is the perfect place to stop and pick up local Vermont maple products. You can learn a bit about the maple syrup making process too!
Nebraska Knoll Sugar Farm: Nebraska Knoll Farm is a small family-run sugarhouse that offers tours and maple tastings. Located on a single-lane road, Falls Brooke Lane, getting there is part of the maple adventure too. If you ride along Falls Brooke Lane, you'll be under the canopy of maple trees that produce their syrup.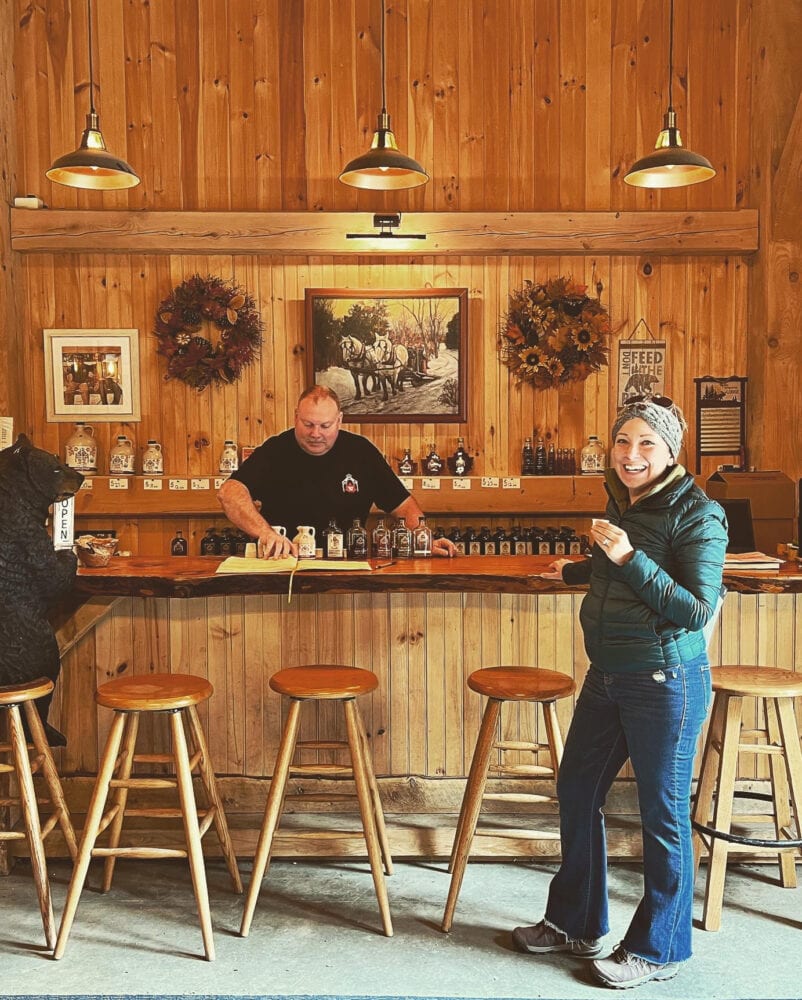 MAPLE SUGAR HOUSES A SHORT DRIVE OUTSIDE OF STOWE
Wyckoff Family Maple: We loved the variety of infused maple syrup at Wyckoff Family Maple. From cinnamon, to bourbon, and even cardamom. Each different flavor is infused in small batches with real ingredients (not flavorings). We picked up a few bottles to take home, including the cardamon infused maple syrup which was our favorite.
Golden Dog Farm: Located north of Stowe, just past Smugglers' Notch, Golden Dog Farm produces syrup that is single-sourced locally from the sugar woods of Golden Dog Farm. And the syrup is wood-fired in small batches and is never blended or infused. They have a shop with syrup and merch, plus local honey! They also offer a honey bee farm tour experience too.
MorseMaple Sugarworks: Located in Montpelier, which is not far from Stowe, Morse Maple Sugarworks offers maple tours, tastings, and a chance to explore their farm and maple trail. It's a family-friendly spot to learn about Vermont's maple syrup industry.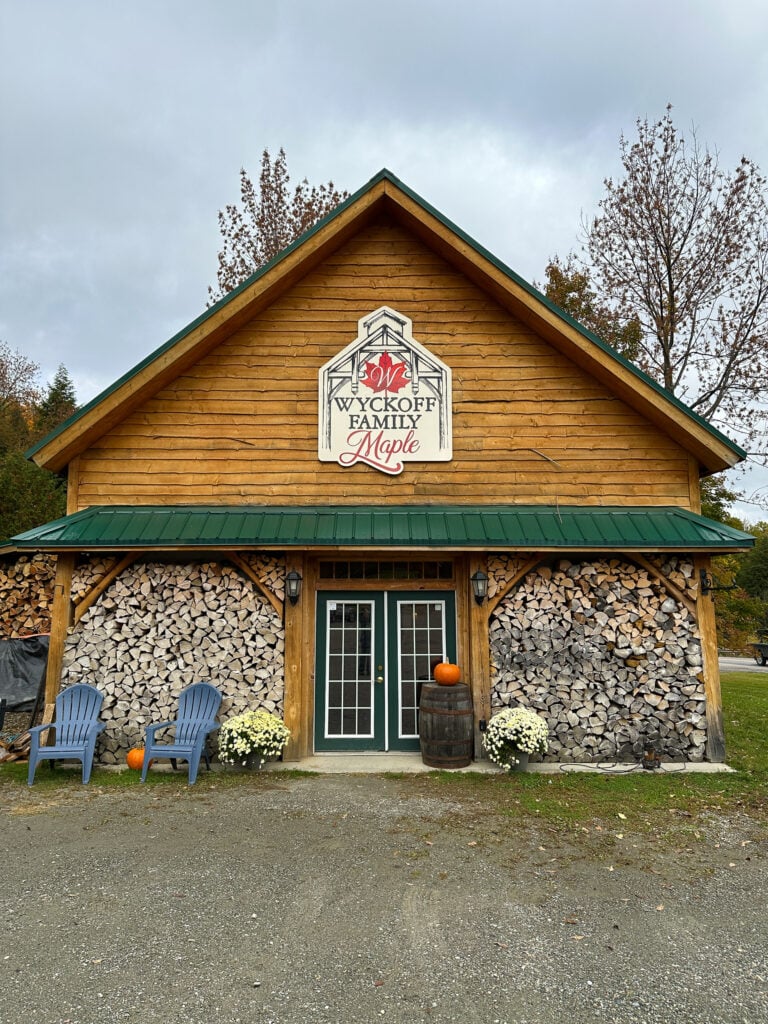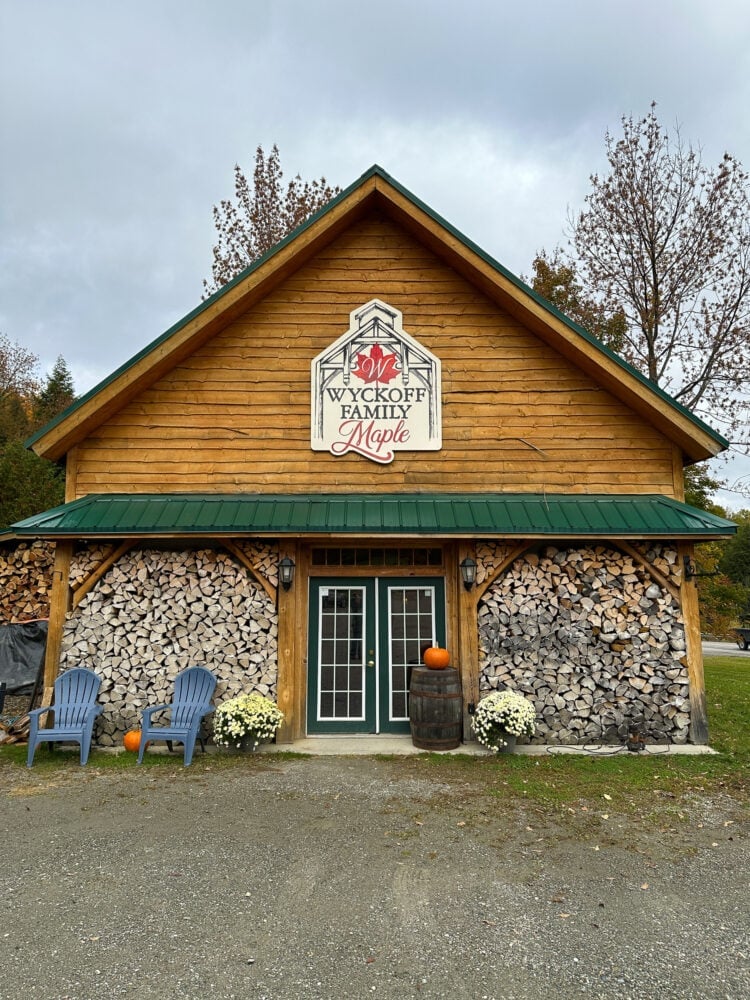 10 – VISIT VON TRAPP FAMILY LODGE
The Trapp Family Lodge is a picturesque resort known for its stunning alpine setting, rich history, and a wide range of activities for to enjoy. But you don't have to be a guest there to visit! The lodge has a rich history tied to the von Trapp family, famous from "The Sound of Music."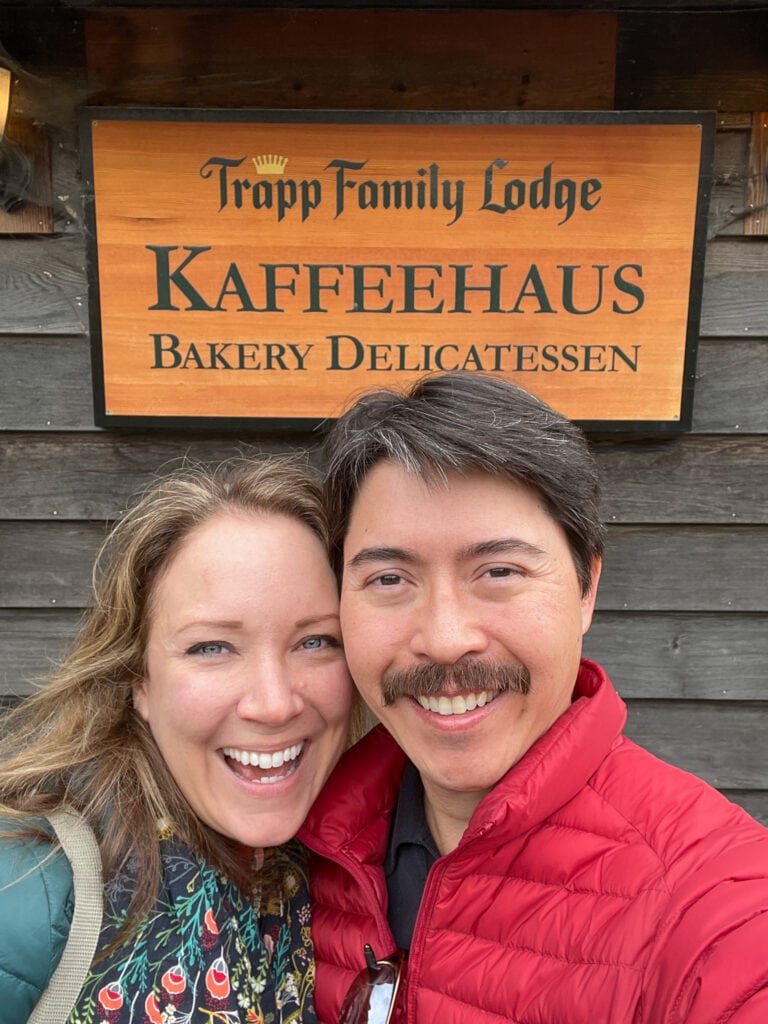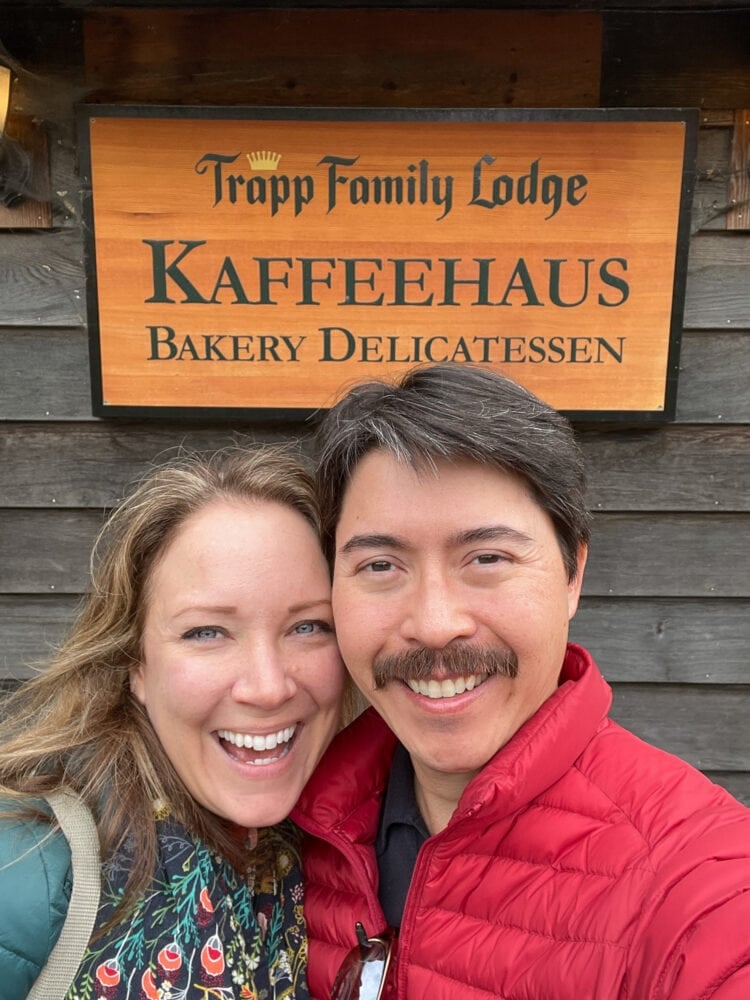 You can learn about the family's history and their journey to Vermont through exhibits and displays on the property. There's also a great network of hiking trails, a brewery, and a scenic overlook to get some great photos. We went here one morning for apple strudel and coffee and felt like we had driven to Austria for the day.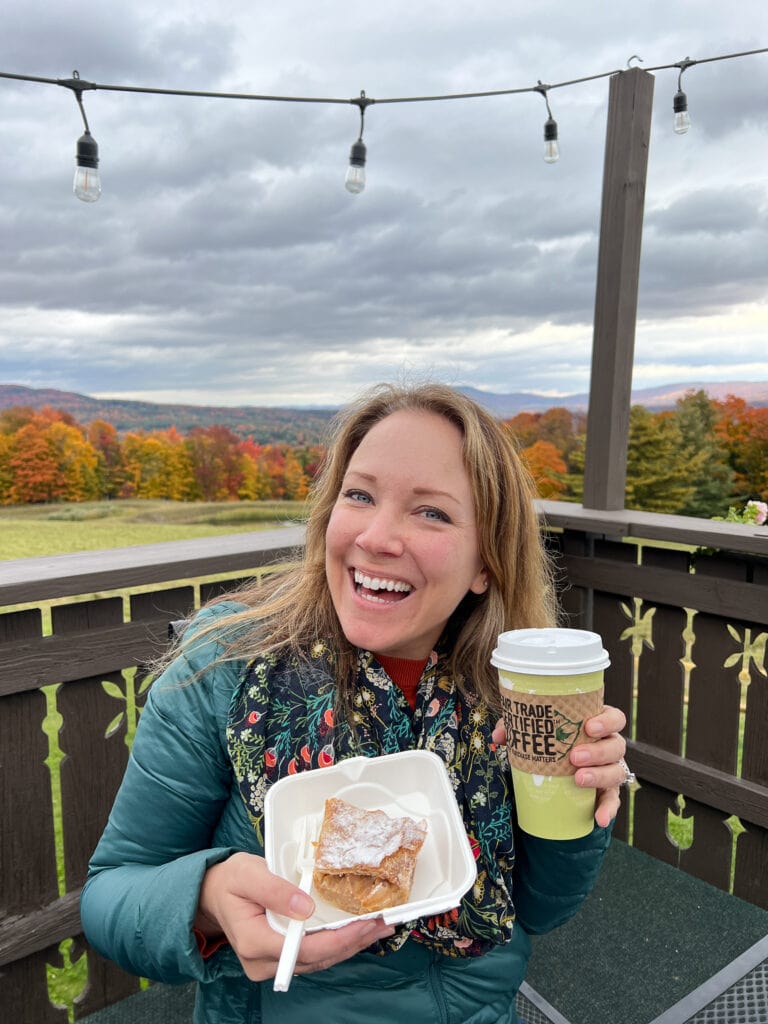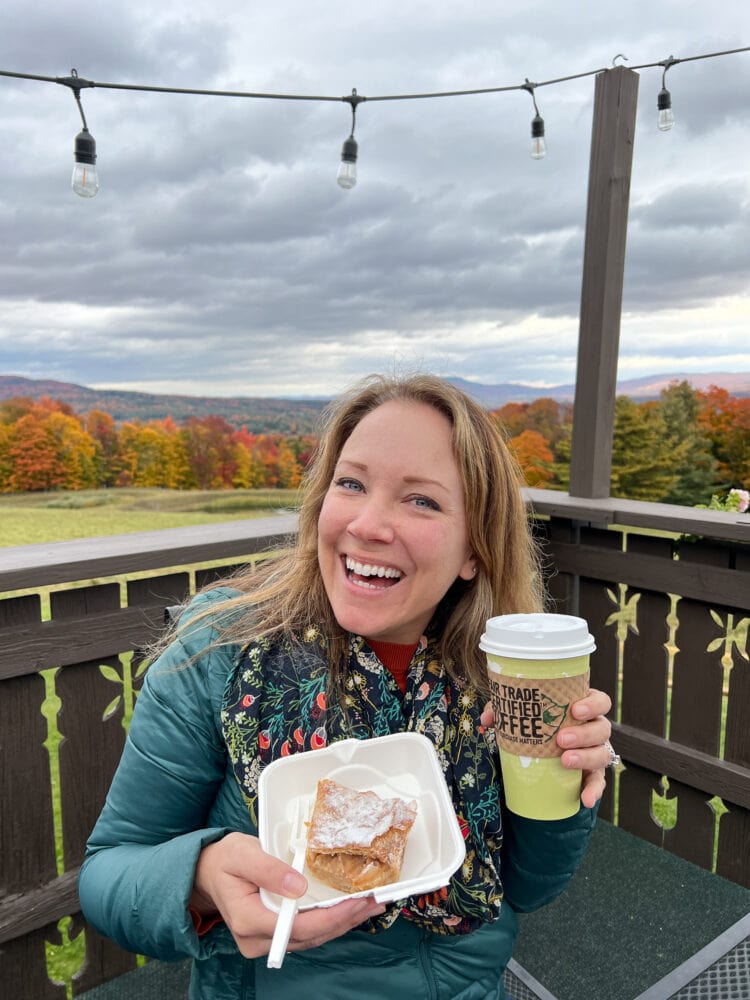 11 – HIKE SUNSET ROCK
There are plenty of hikes in the forested mountains around Stowe. But our favorite was an easy one near town that offered the perfect views for sunset, appropriately called, Sunset Rock. And if you time it just right, the golden hour from sunset will light up all the fall colors around town spectacularly. Bring a flashlight if you plan to be there late.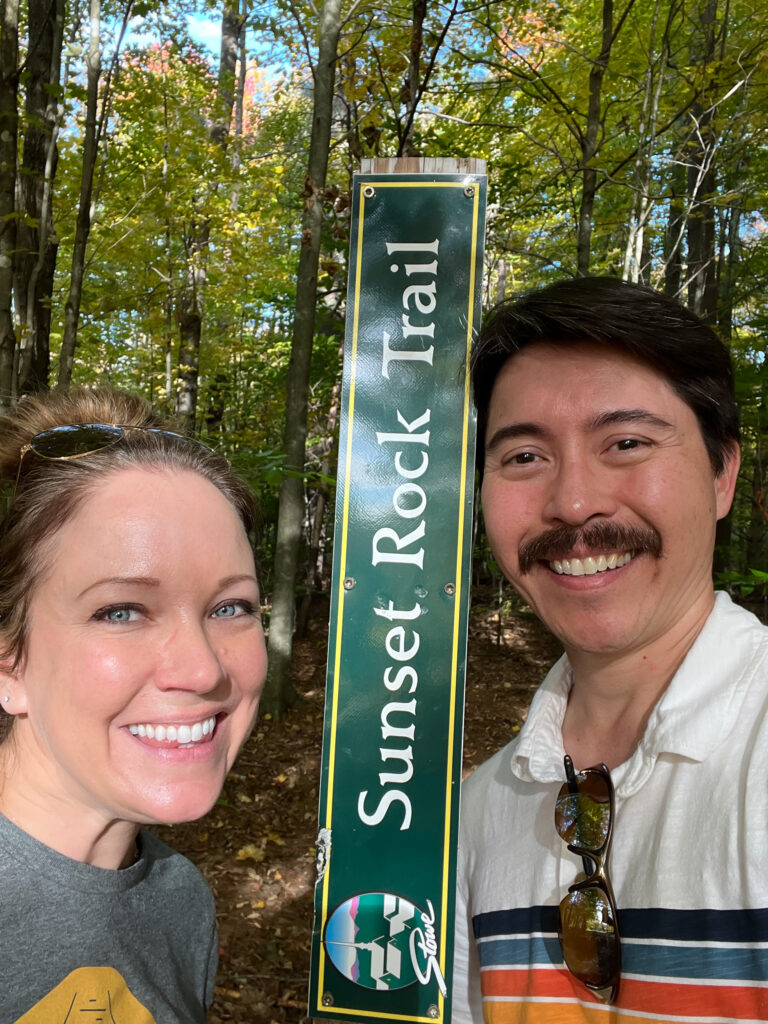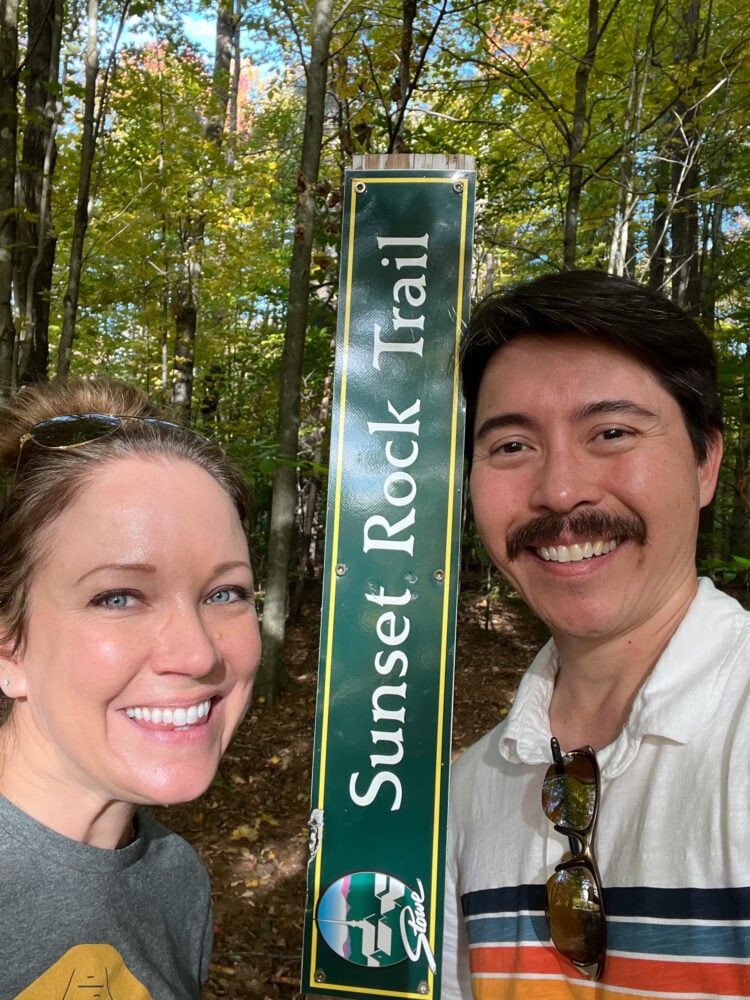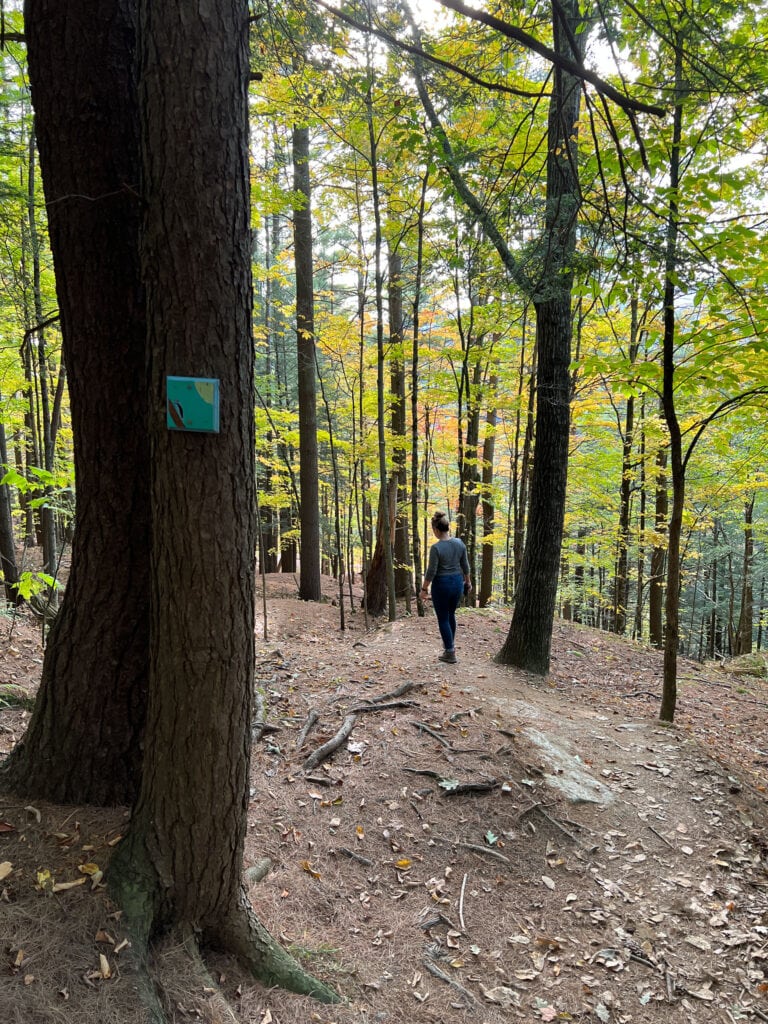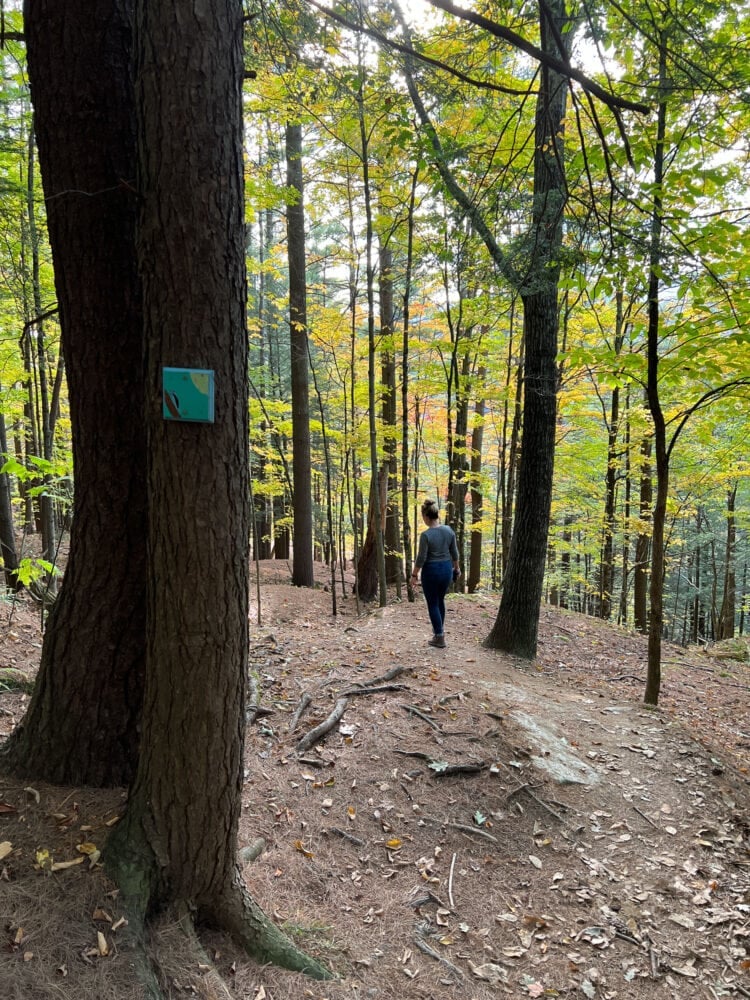 Now, parking can be tricky, and please be a considerate traveler and park in the designated parking area on Taber Hill Road for this hike. Besides, the bottom of the hiking trail, Sunset Rock Trail (where there is no parking because it is near private residences) is really steep! You'll have a much more enjoyale hiking experience from the designated parking area. The views of Stowe are worth the hike!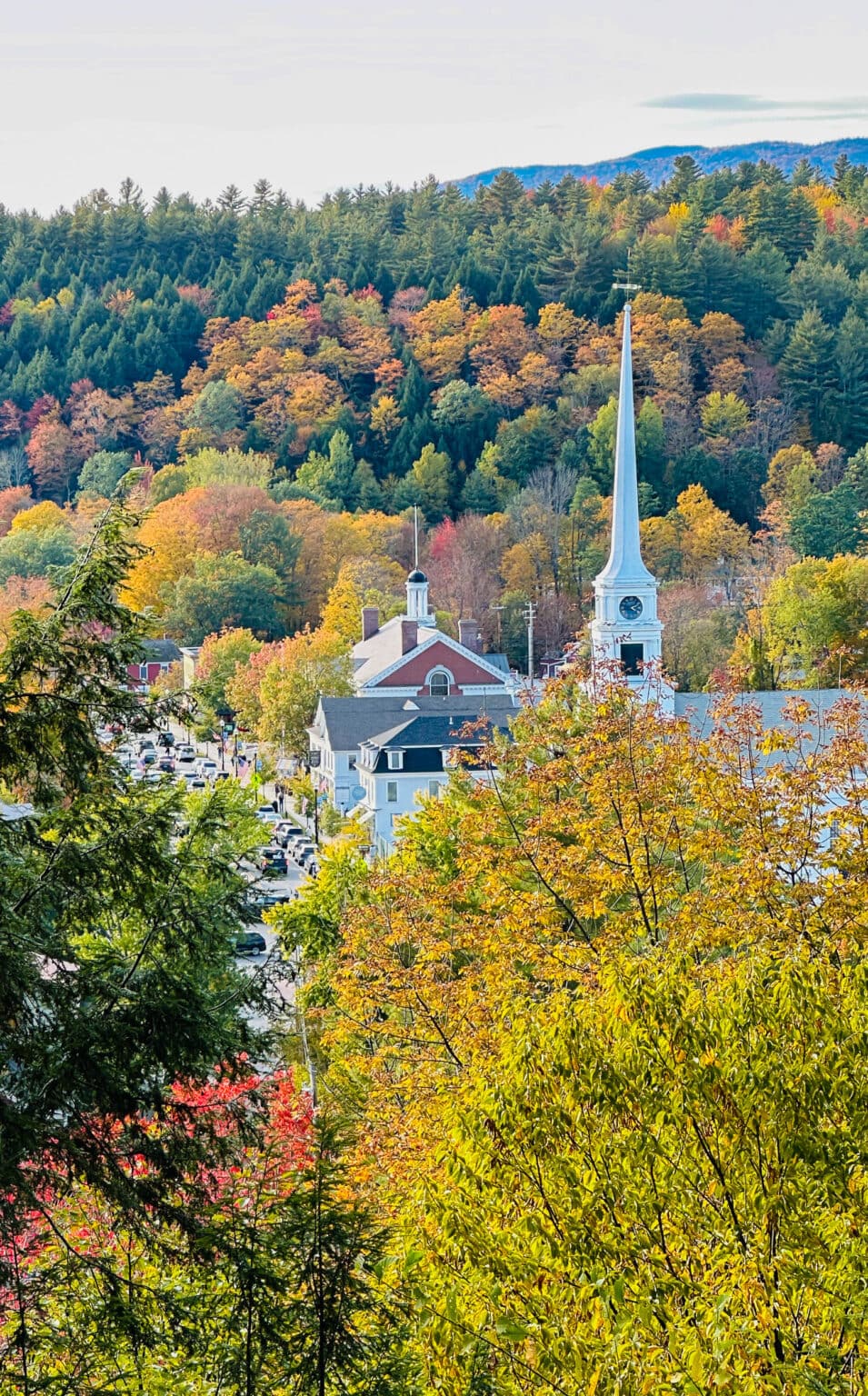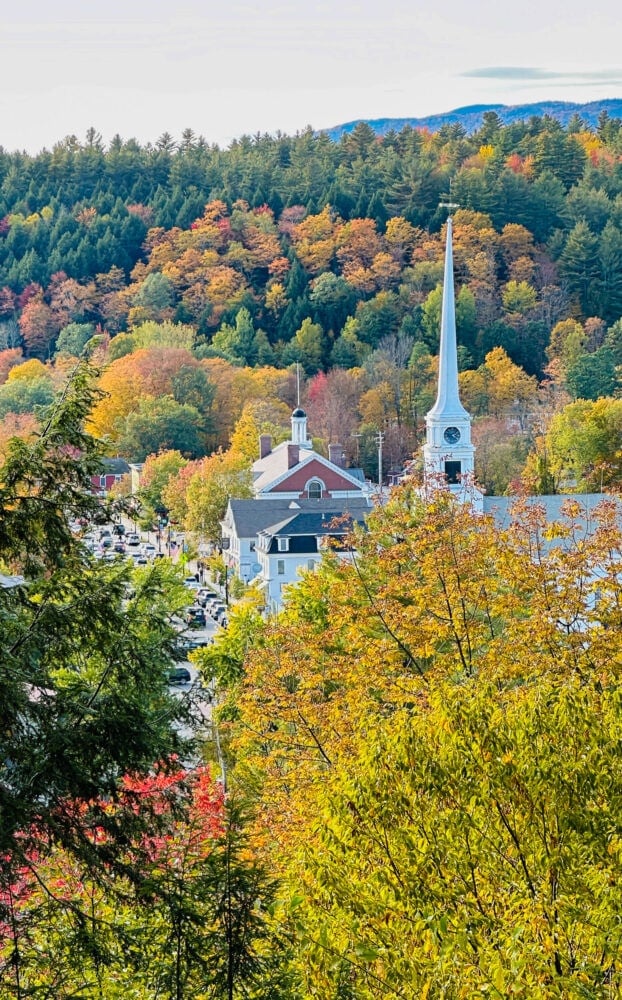 12 – AUTUMN LEAF PEEPING
When it comes to things to do in Stowe, VT, nothing beats a scenic drive around the area in autumn. We love visiting Stowe when the trees covering the Green Mountains of Vermont turn lovely shades of gold, copper, and red. But you've got to get the timing just right. Peak leaf peeping season can be anywhere from the end of September to the end of October, depending on the weather. I recommend watching Vermont's fall foliage alerts to plan your vacation there in the fall.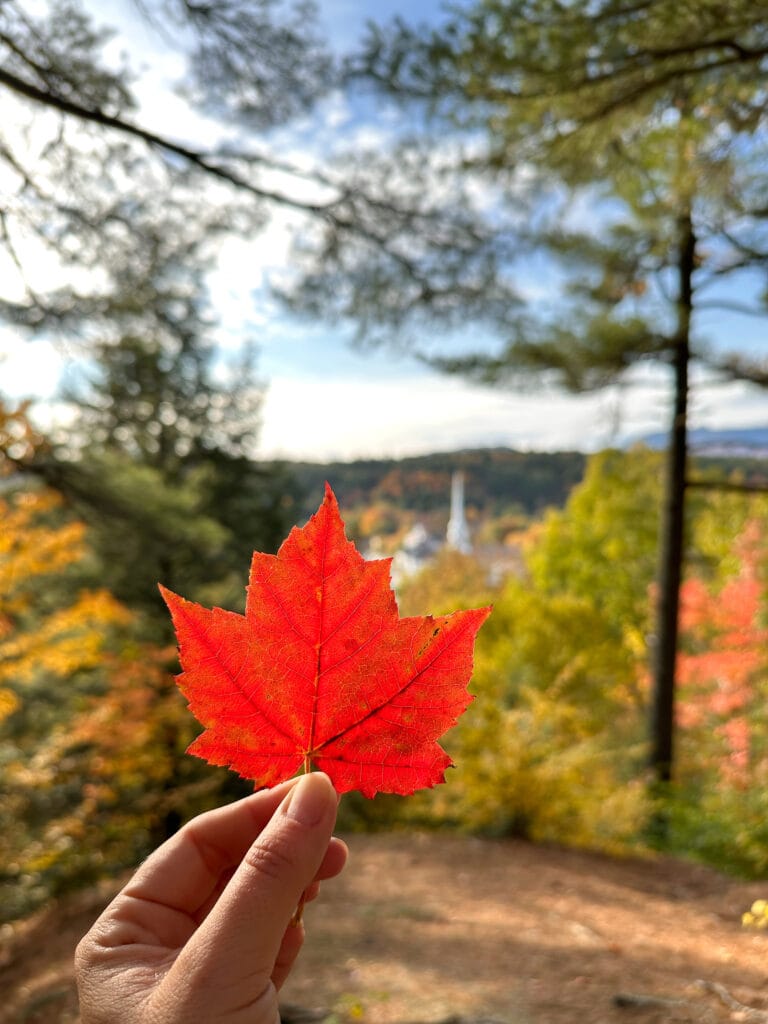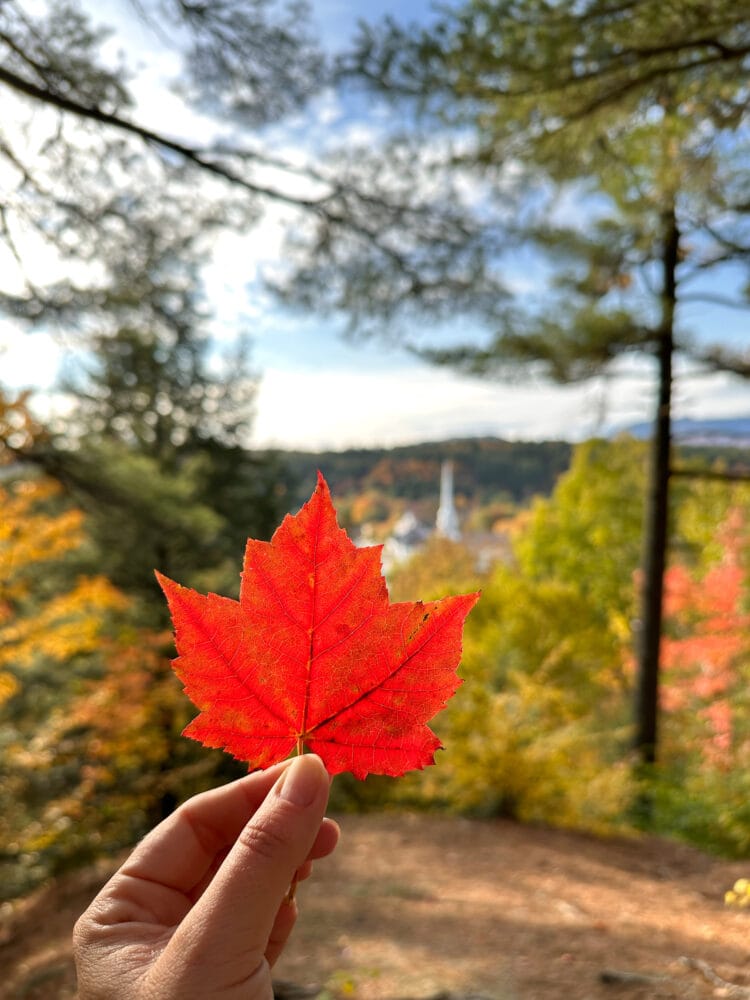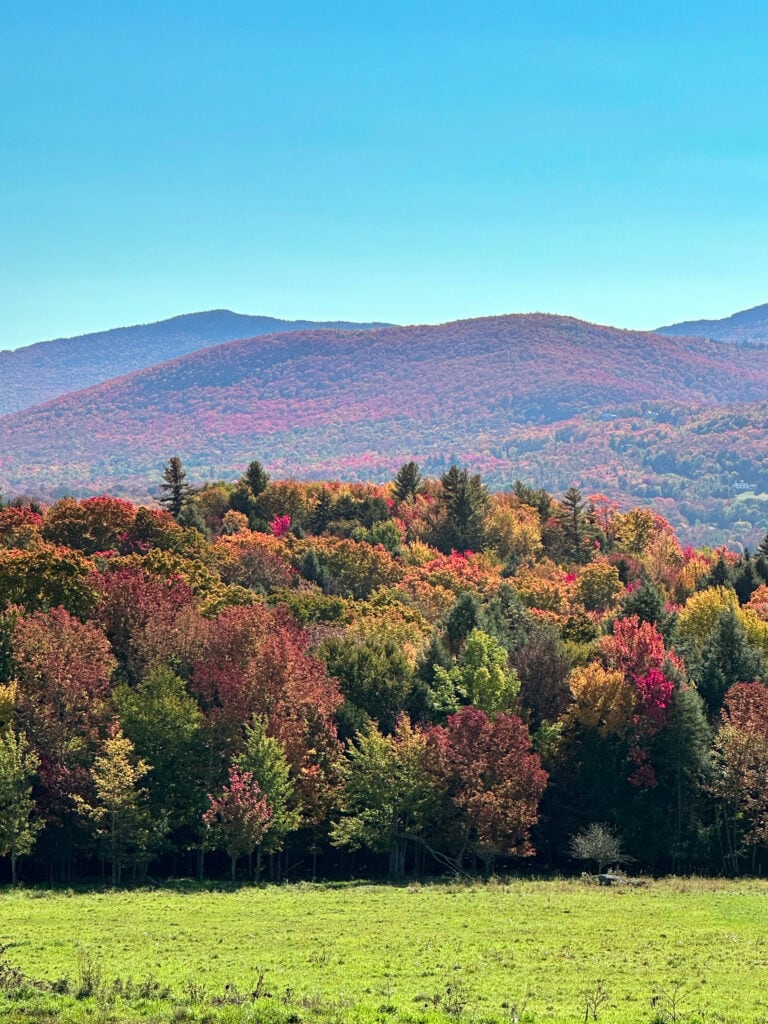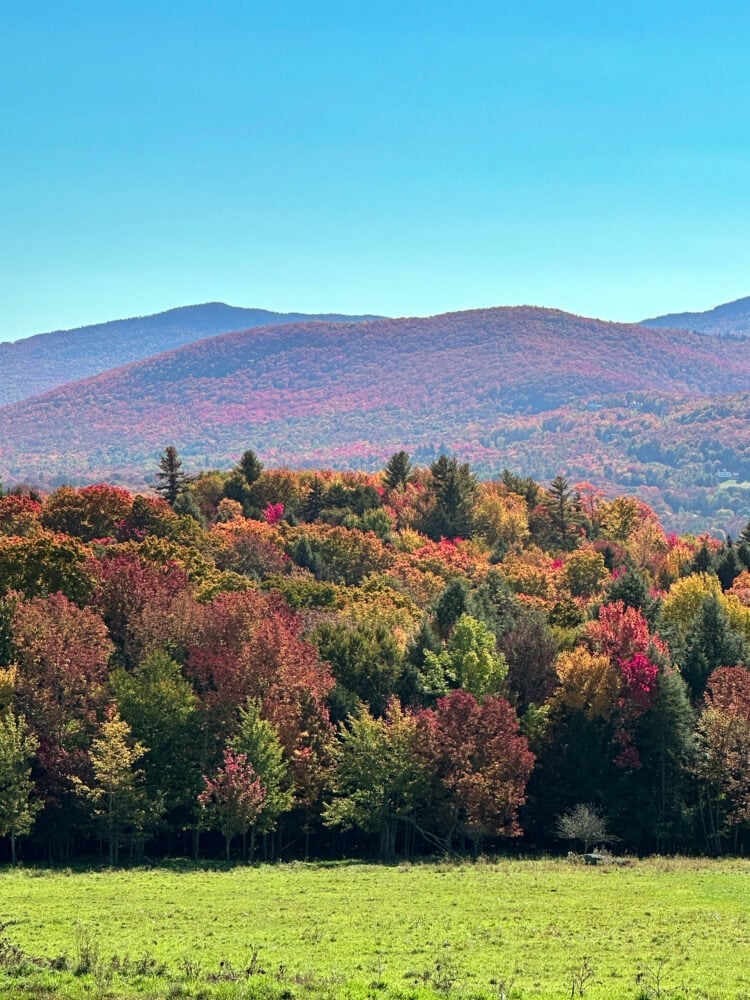 Here Are More Delicious Destinations For You To Ponder
How To Get To Stowe
Burlington (Hotel?) just outside of airport