Prior to reading Eat Pray Love, my only experience with the island of Bali had been admiring intricately carved wood furniture pieces in new age style furniture stores.  Then I saw the movie and watched as Julia Roberts got her zen on, wearing flowing linen pants and riding a bicycle through a lush tropical oasis of palm trees and rice fields.  I wondered if I would find the same inner peace while visiting there.   Indeed,  I needed it.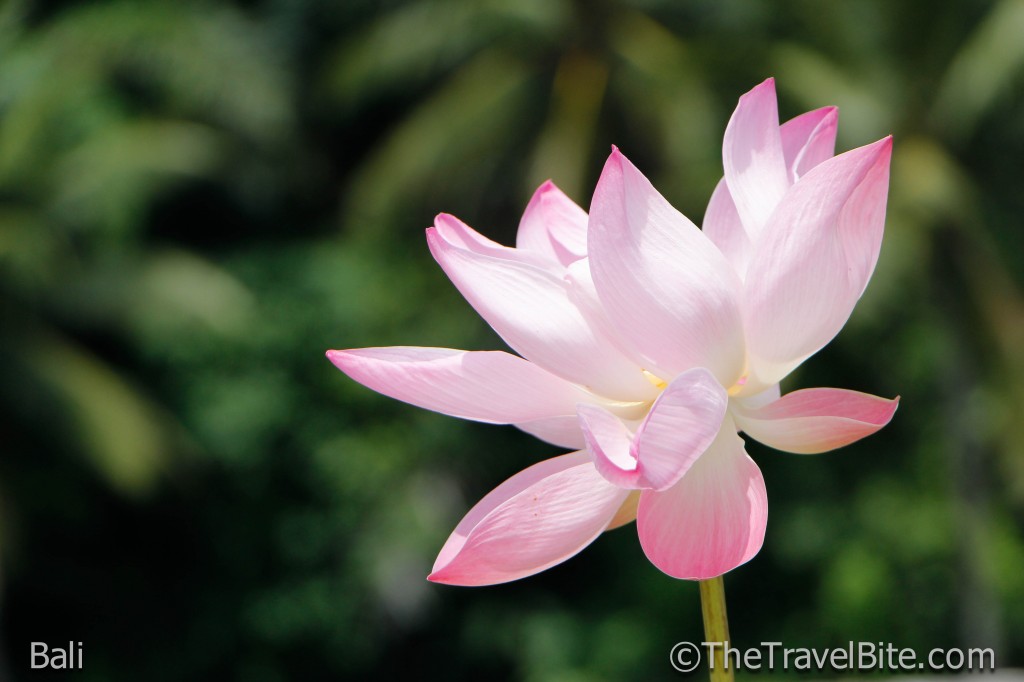 I came to Bali in the middle of a whirlwind month-long around-the-world-trip and directly after an all too brief 24 hour stop in Sydney.  I was pumped full of adrenaline in excitement over the journey, yet exhausted from the perpetual change in time zones and creeping jet lag.
My first thoughts on arriving in Bali is that it was exotic and serene.   Locals were gentle and soft spoken, politely bowing in namaste as their customary greeting.  Incense seemed to perfume the air everywhere I went.   It was like an island-sized yoga studio.
Upon checking-in at the Four Seasons Bali at Jimbaran Bay, I immediately slipped into my swimsuit and took a refreshing afternoon dip in the plunge pool …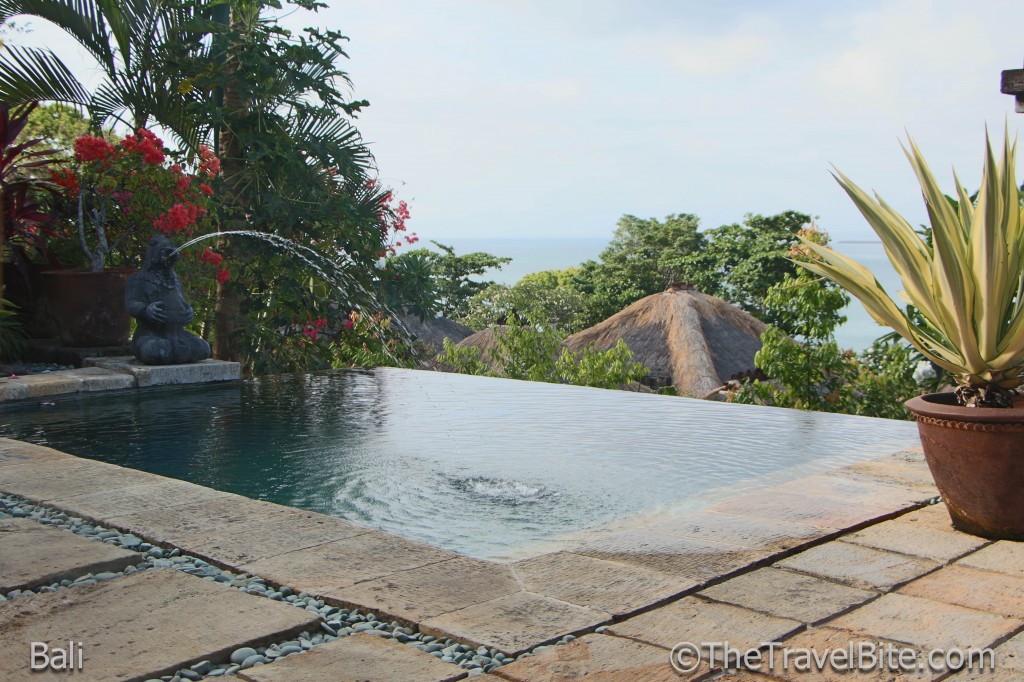 The water was cool, but not too cold.  Just blissfully refreshing after a long flight.  I floated around a bit, then dunked my head in, got my hair wet, and flipped it back in that way only girls can do.  Looking around, I was pretty inspired by the landscaping and made a mental note to send some pictures of this to my husband for ideas for the backyard.
Then I heard it, a misty mechanical sound I was familiar with from my childhood.  A mosquito truck!
(I discovered later that it wasn't toxic, and was grateful to leave Bali without a single bite on my skin).
I rushed back into my room, chilly from the air conditioner and sopping wet from head to toe.  The whole situation made me burst with laughter!  If only there had been video of the get-out-of-the-pool-fast dance I just did.  My "bliss" wasn't permanently disturbed though, as I found this …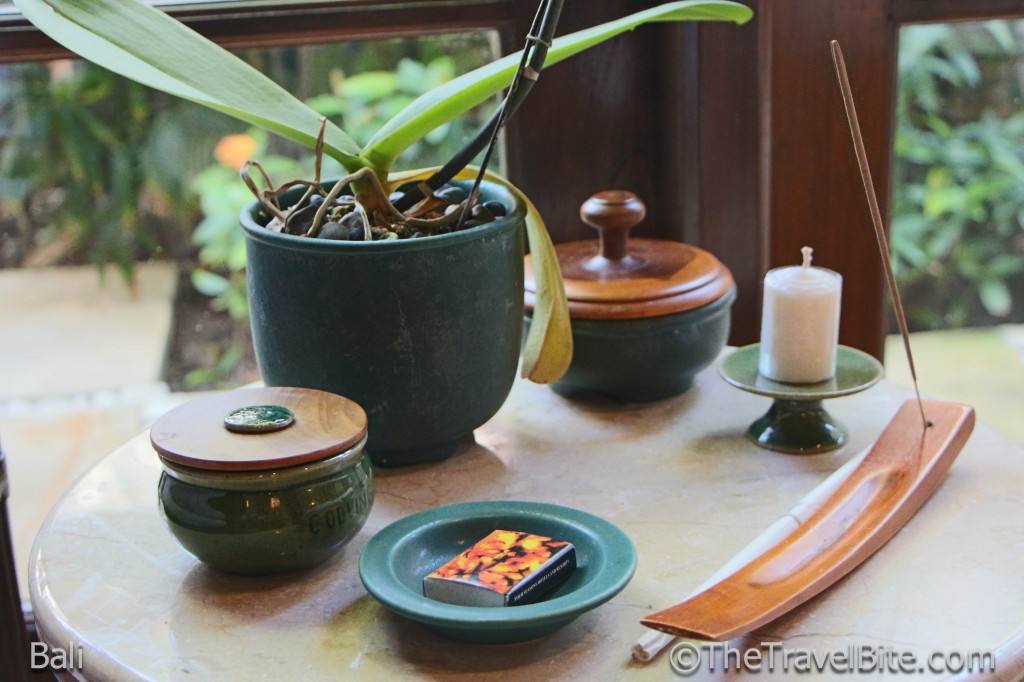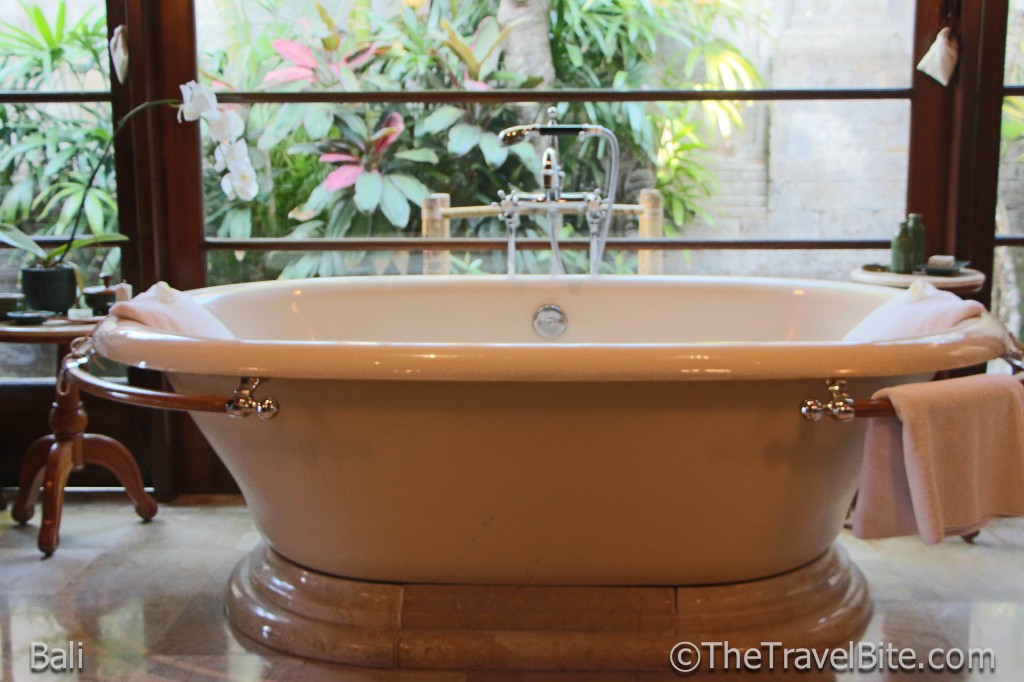 Is that not the most perfect bath you've ever seen? Floor to ceiling windows let natural light in from a private garden, and just beside the tub were fresh orchids, candles, and incense.  I pretty much stayed here until dinner time, making mental note to take this picture above to share with my husband for a future house of ours.  (Yeah, I pretty much want to have the entire villa as my master bedroom/bathroom back home.)
Dusk rolled in, covering Bali in soft rosy hues.  Paper lanterns and floating candles illuminated the way as I walked to our welcome dinner.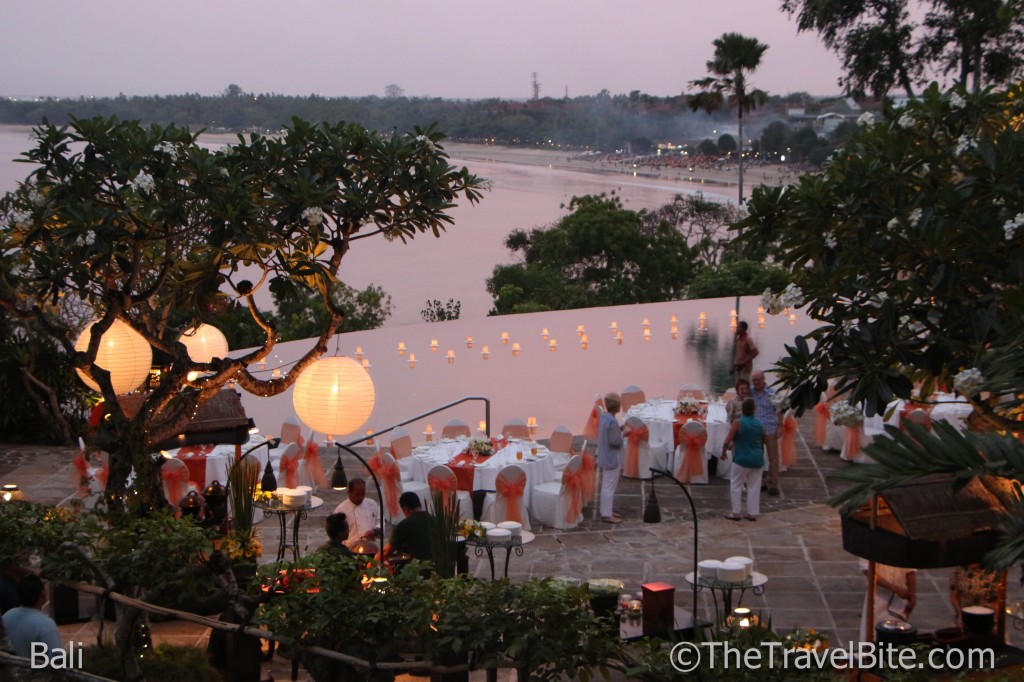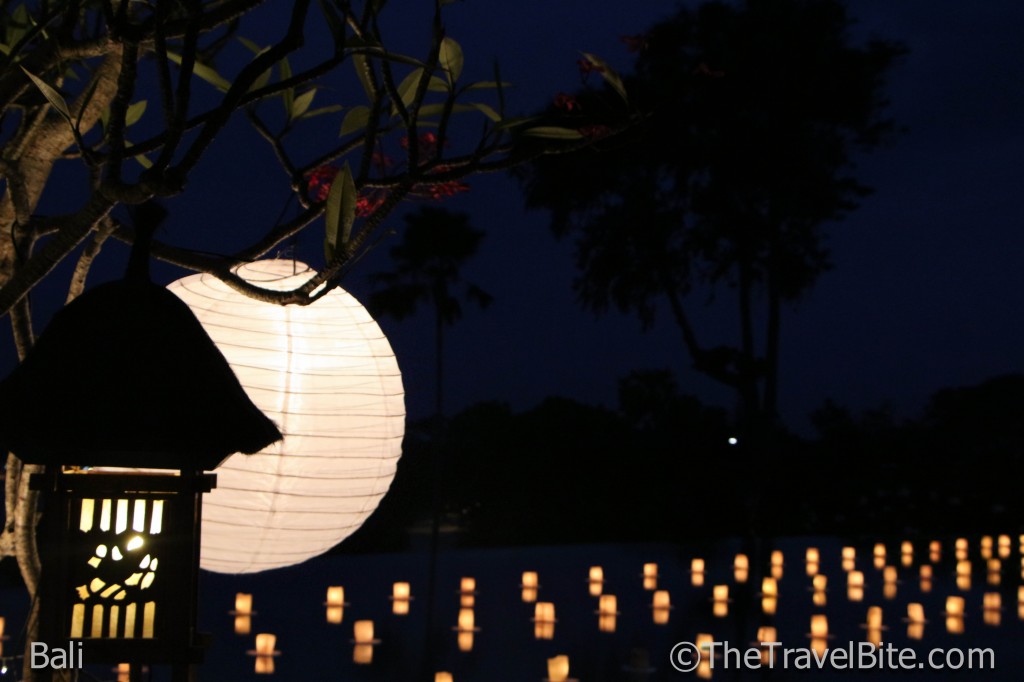 The next morning, I felt so well rested that I didn't even need coffee.  Though, I enjoyed a cup anyway to savor the flavor.  I accidentally almost picked up one of these trays thinking it was breakfast, but learned that this is a Hindu offering that the Balinese give at least once a day.  It represents everything their thankful for, some of the colors representing wealth, plants representing the land, and sliced fruit for the abundance of food.  What a beautiful way to express gratitude.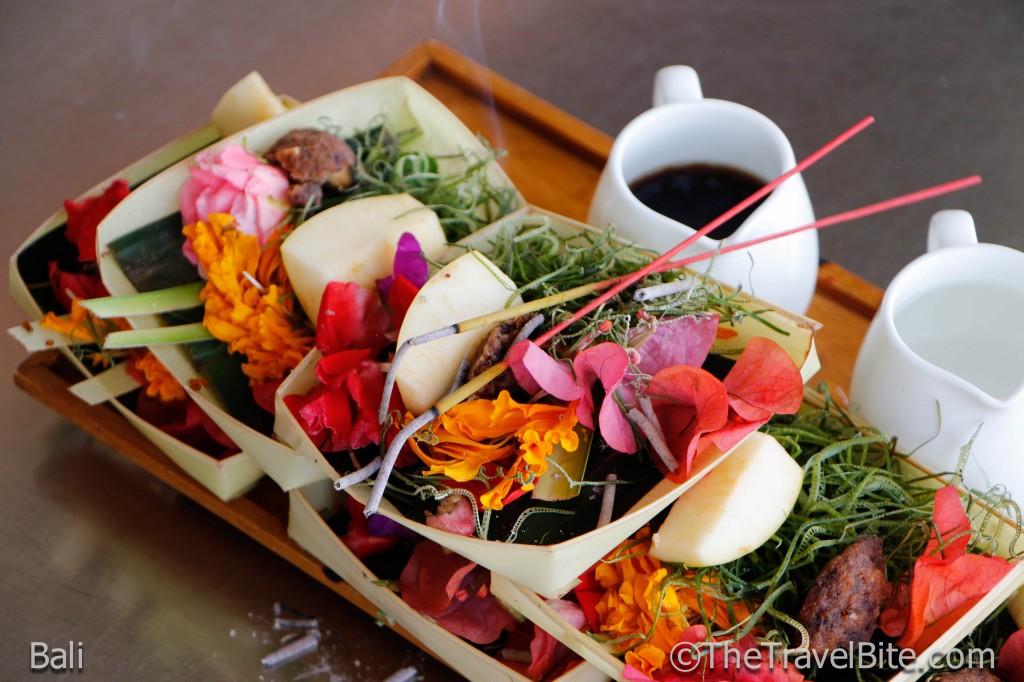 After a proper Balinese breakfast, I ventured out to explore the famous rice terraces …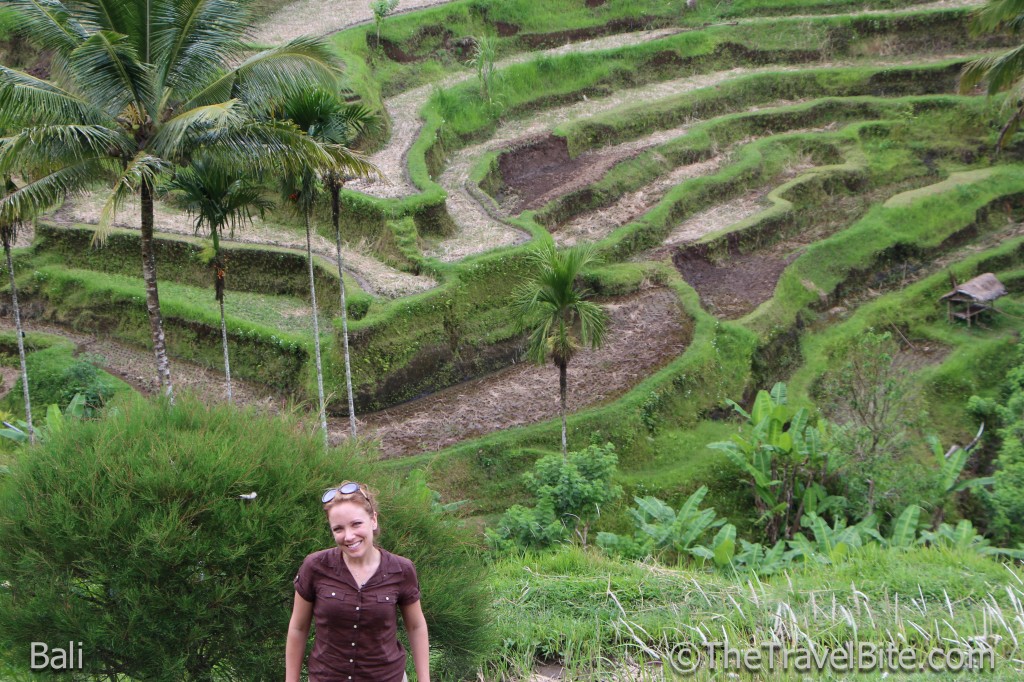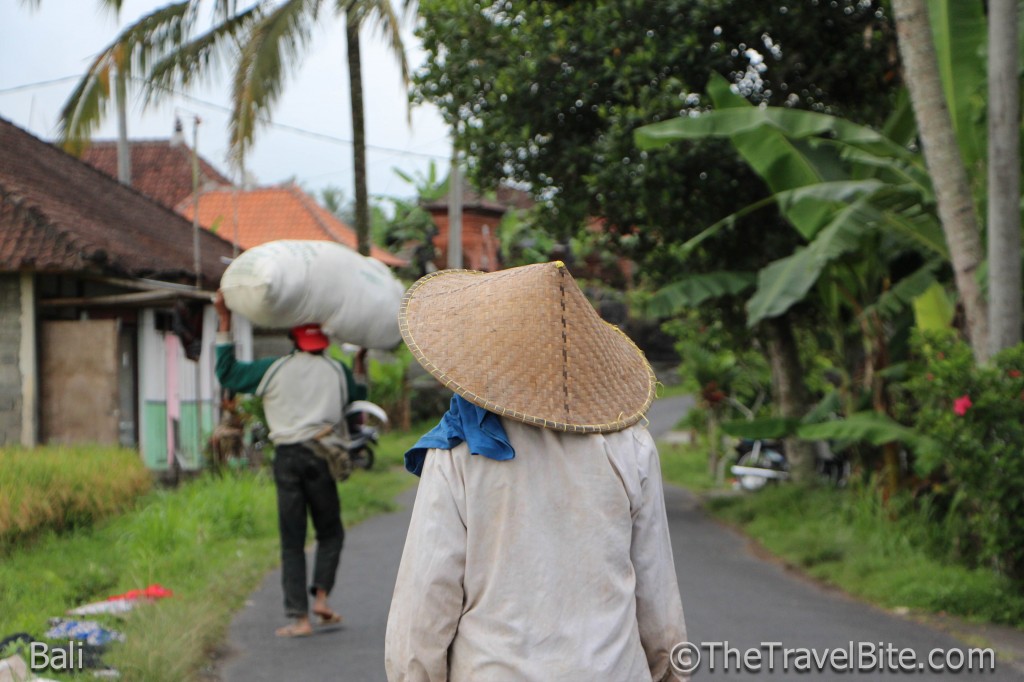 And the handicrafts (next time you see these in stores, you'll know they really ARE handmade!) …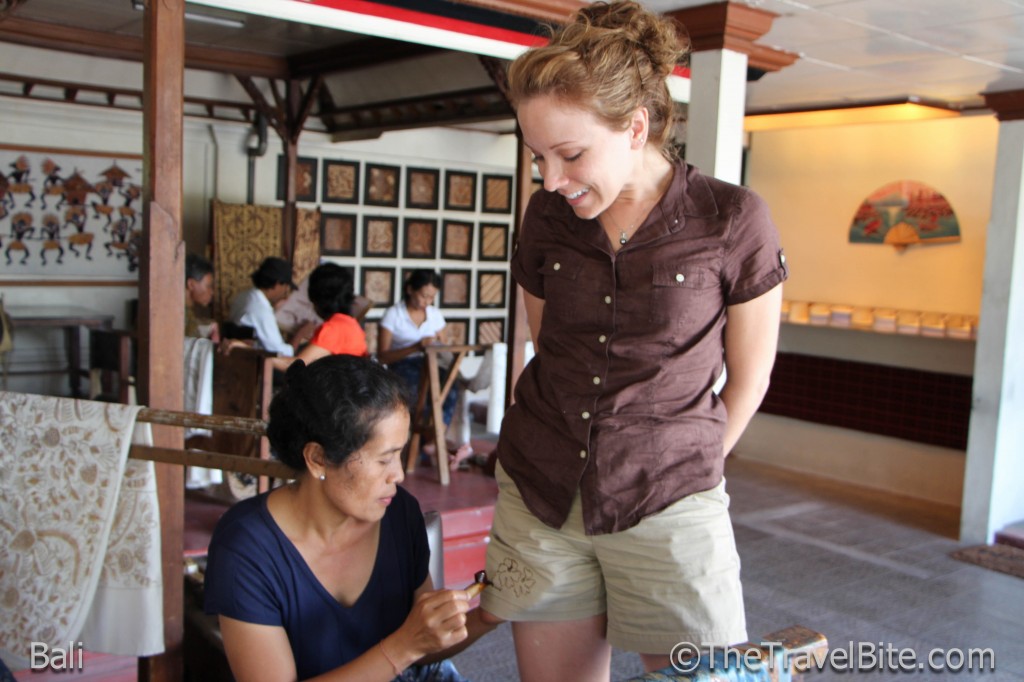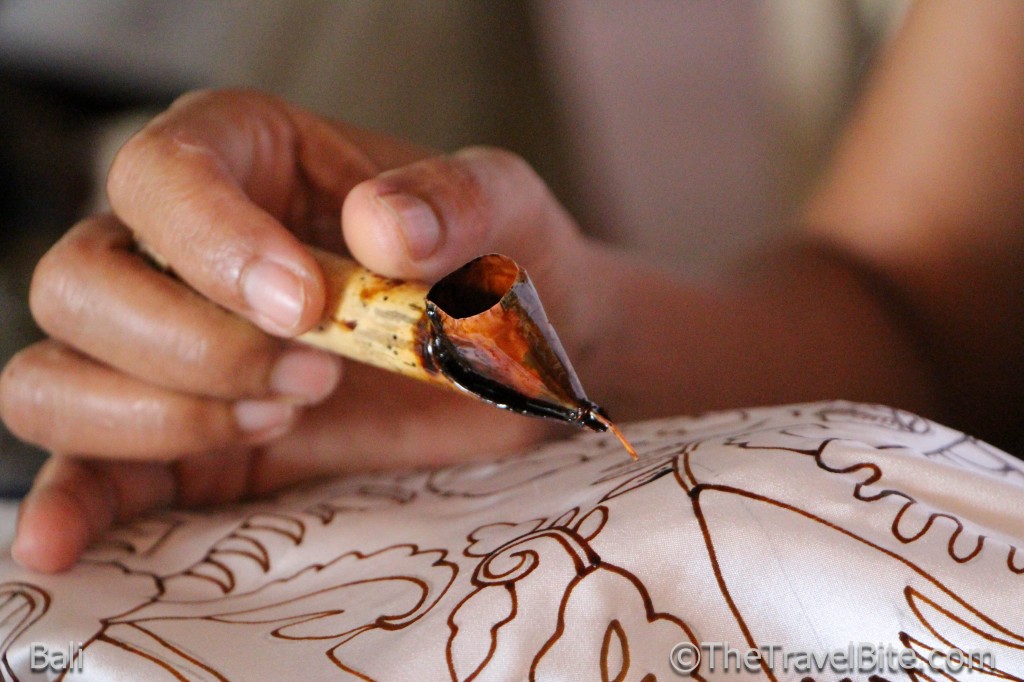 The whole island expresses a certain simplicity, peacefulness.  I can see why author Elizabeth Gilbert spent so much time here.  I'd like to come back and do the same.