Food halls are trending, so it's no surprise that one of the most delicious cities on earth has one you must visit — Mercato Centrale Rome. There's so many artisanal delicacies all under one roof that a visit to Rome wouldn't be complete without a stop at Mercato Centrale, especially for culinary souvenirs to take home! The mercato is also a great place to go with friends or family to share dishes and get a true taste and feel of Italy.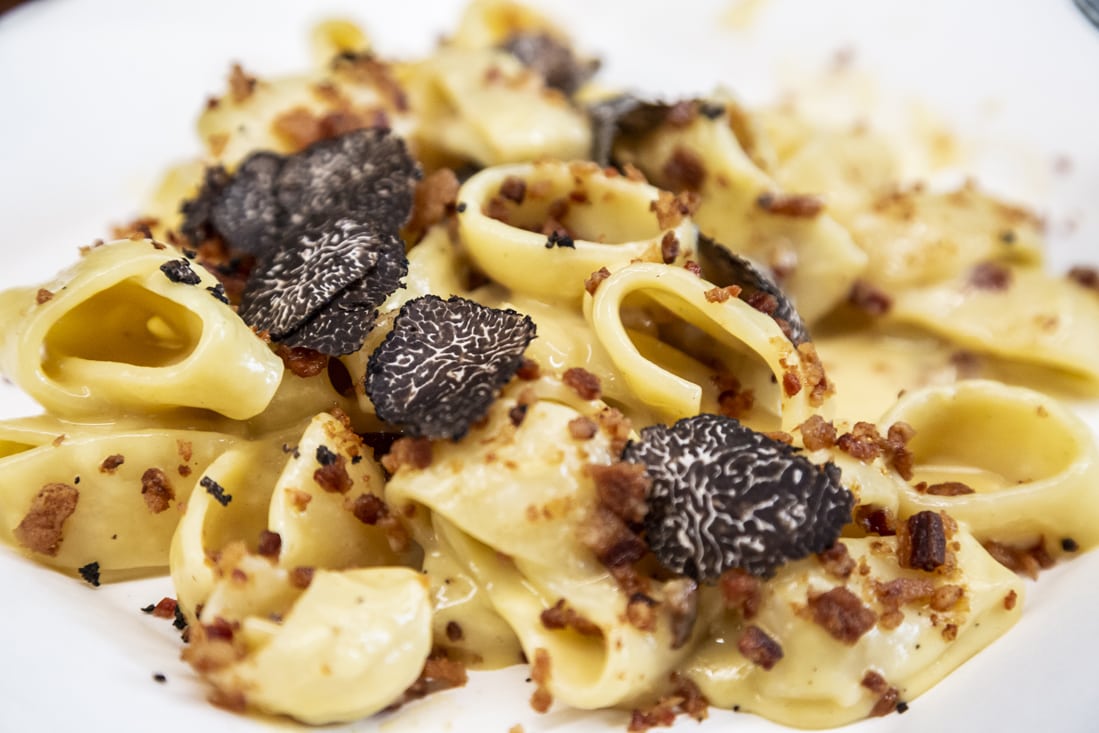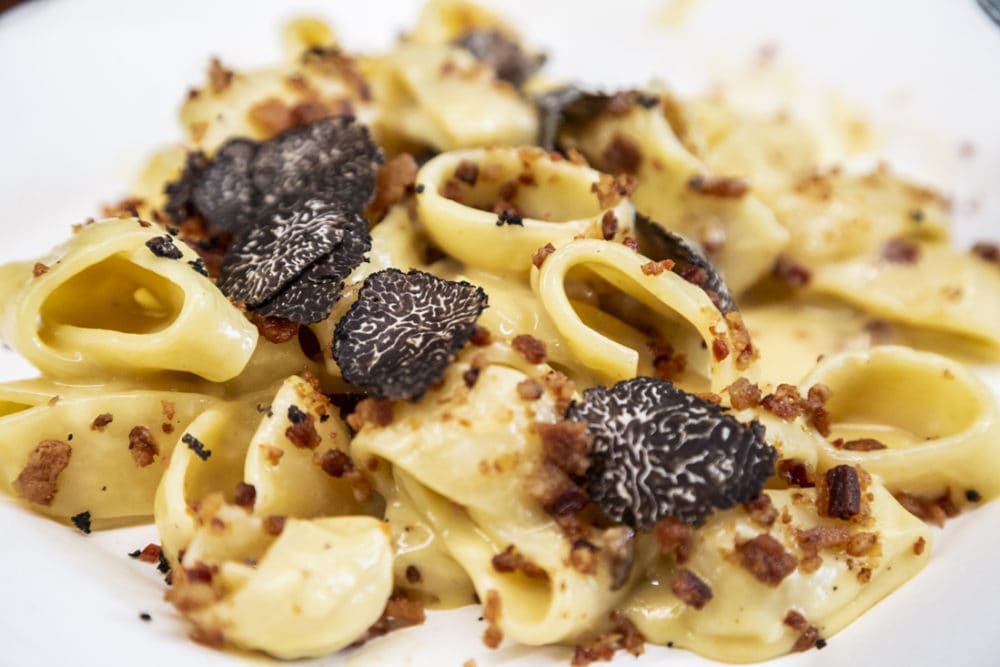 What Is Mercato Centrale?
Mercato Centrale is a modern food hall that began in Florence, and then opened in Rome in 2016. It was founded by a group of restauranteurs to create a place that gives artisanal food a central stage. In the short time since it has opened, the Mercato has become a culinary destination for locals, and a place where travelers can go to taste the best variety of Italian cuisine all in one location.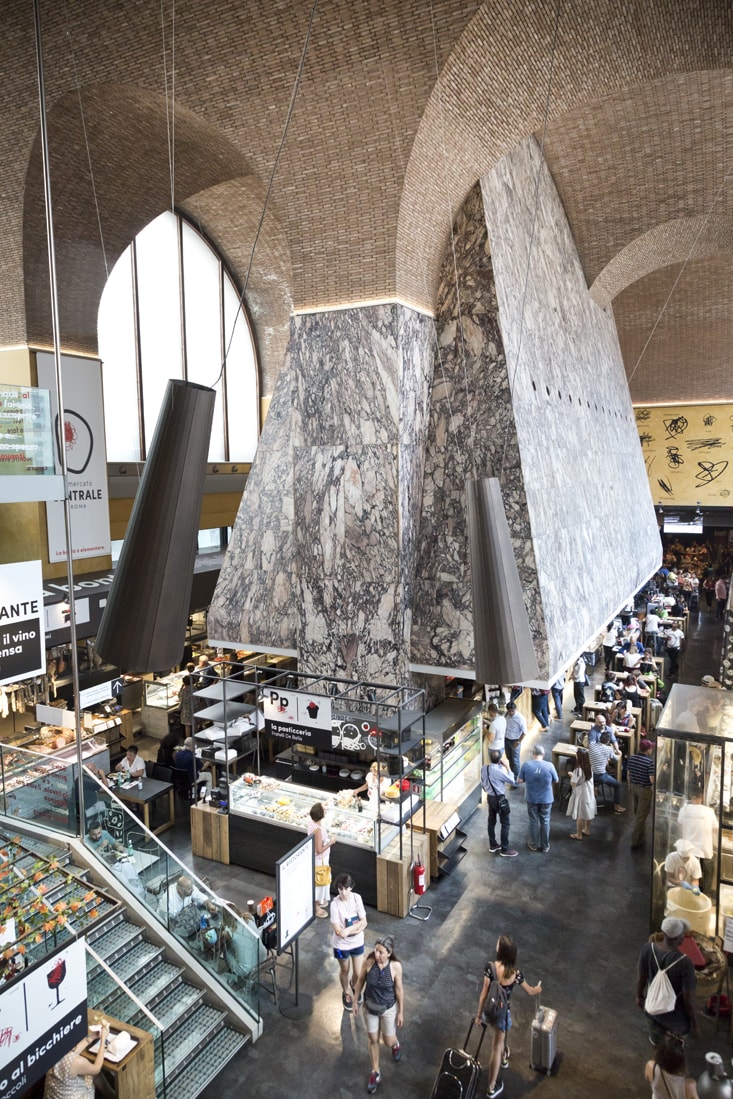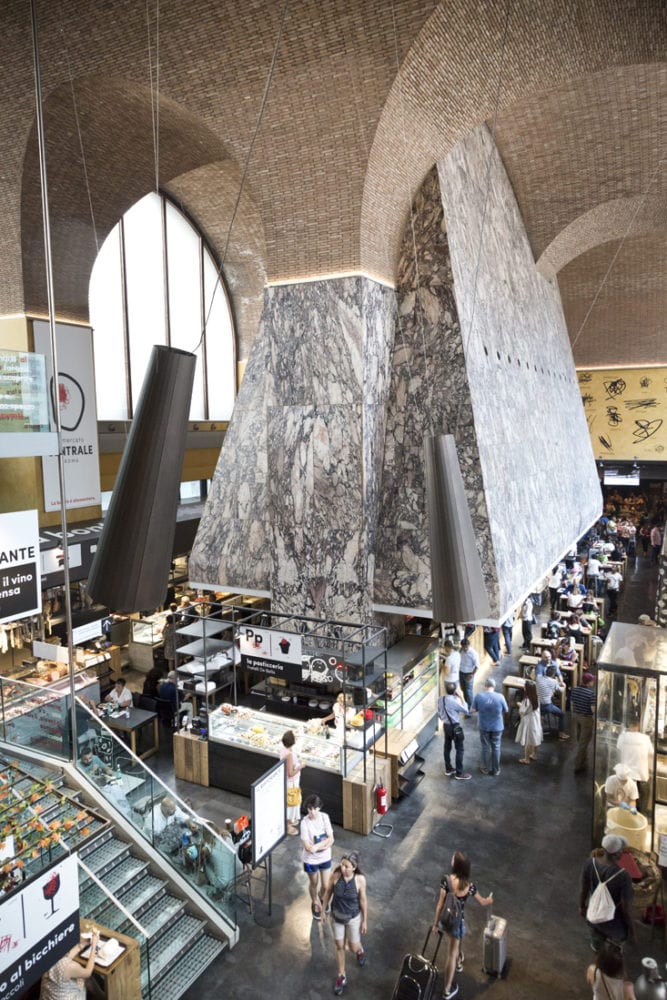 Mercato Centrale is also full of history. (How can you not touch history while in Rome?) The old railway dining hall at Termini Station has been brought back to life with food, events, and music. A central feature of the restoration is the "Cappa Mazzoniana" — an impressive giant marble kitchen hood designed by famous architect Angiolo Mazzoni in the 1930s. It's definitely an architectural wonder that's a must-see for any culinary enthusiast.
5 Artisanal Foods You Must Taste At Mercato Centrale Rome
As for the food hall, there are 19 food artisans that truly embrace Mercato Centrale's slogan of La bontá é elementare" (goodness is simple) in their focus on quality, traceability, and transparency of food. I've picked five must-taste favorites below: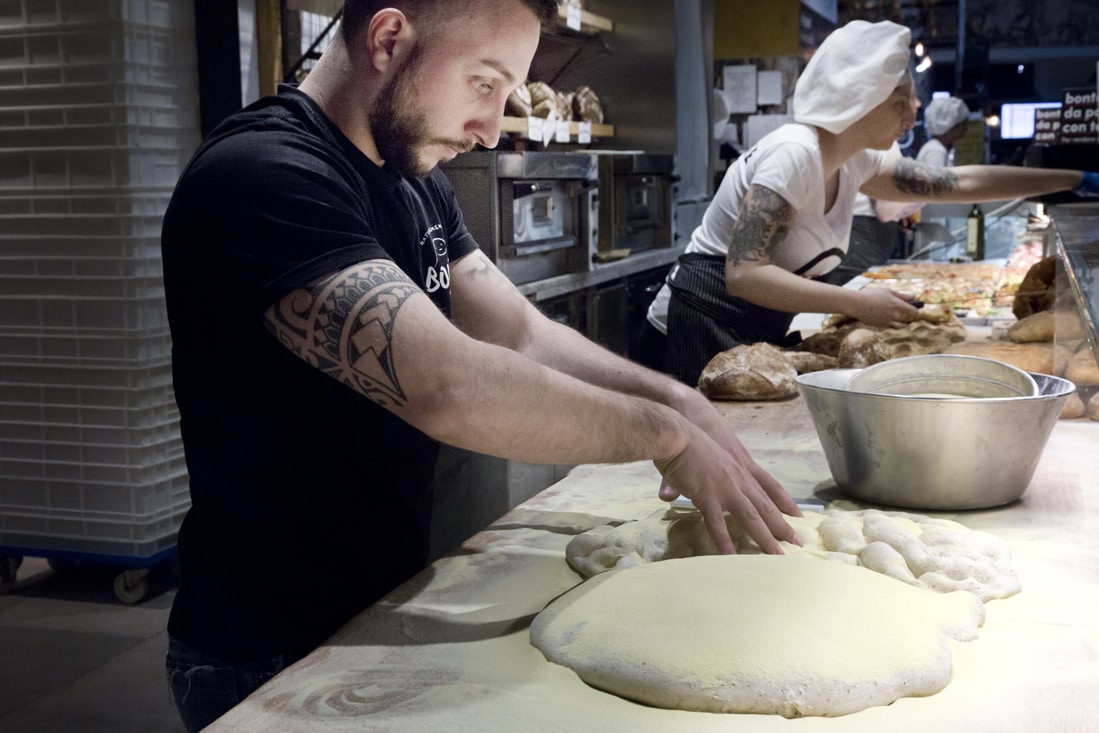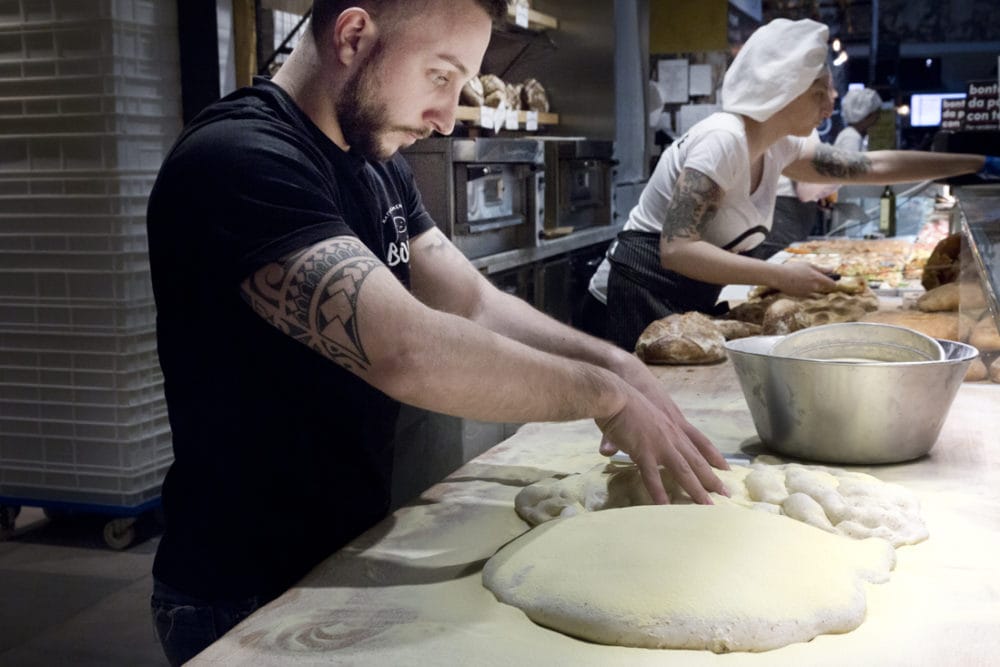 1 — Meet The Michelangelo Of Pizza
Gabriele Bonci of Il pane e la pasticceria is a celebrity baker known as "The Michelangelo of Pizza." He's turned bread and baking into an art form, experimenting with ancient grains, stone ground flours, and innovating by combining flavors, textures and colors. Bonci also likes to work with small farmers to support natural bread-making cycles and finding the highest quality ingredients to bring back traditional breads.
Shop: Il pane e la pasticceria
Artisan: Gabriele Bonci
Food To Try: Maritozzi, a Roman sweet yeasted bun served with whipped cream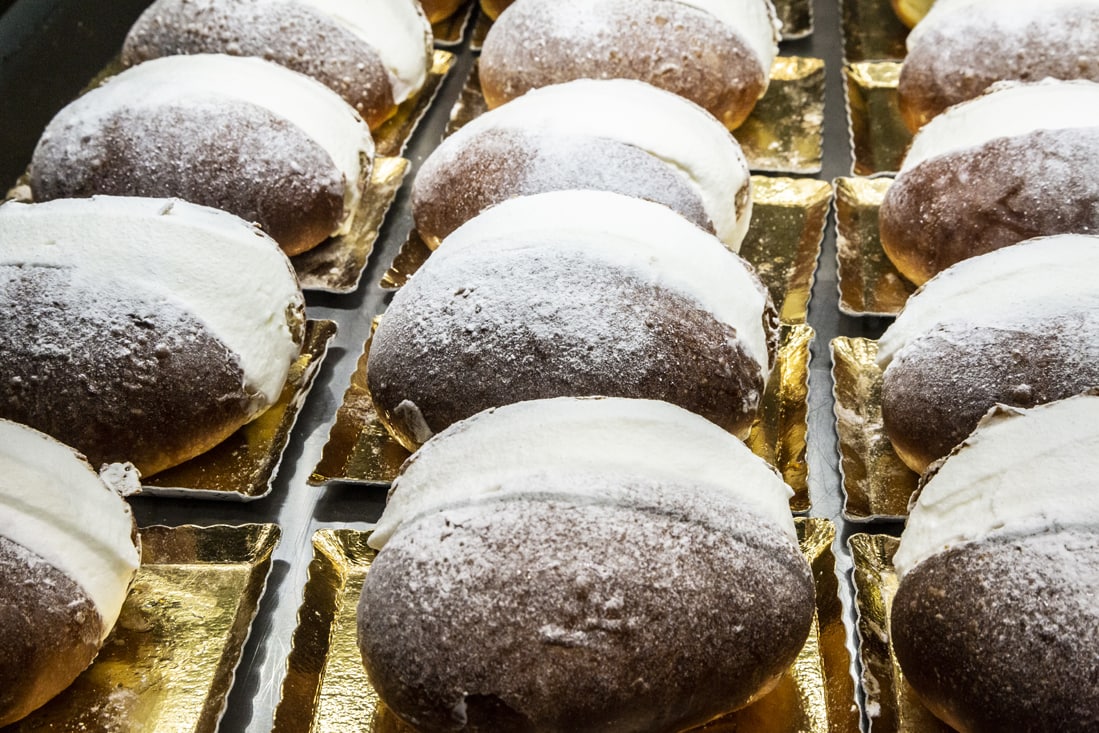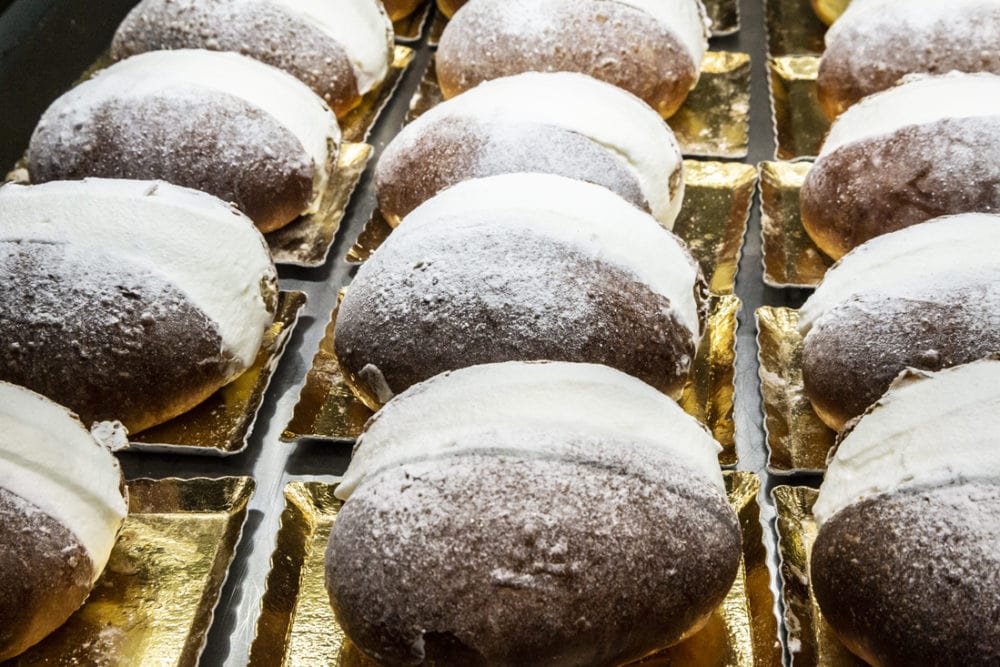 2 — Try A Trapizzino
What's a Trapizzino®, you ask? It's kinda like a sandwich, but better! Trapizzinos are a triangular pizza pocket filled with traditional Italian recipes such as chicken cacciatore, eggplant parmesan, and meatballs. They're inspired by old grandmother's tales and traditional cooking, but made fresh daily and presented in a modern way for new generations to fall in love with old recipes all over again.
Shop: Il Trapizzino
Artisan: Stefano Callegari
Food To Try: Trapizzino with eggplant parmesan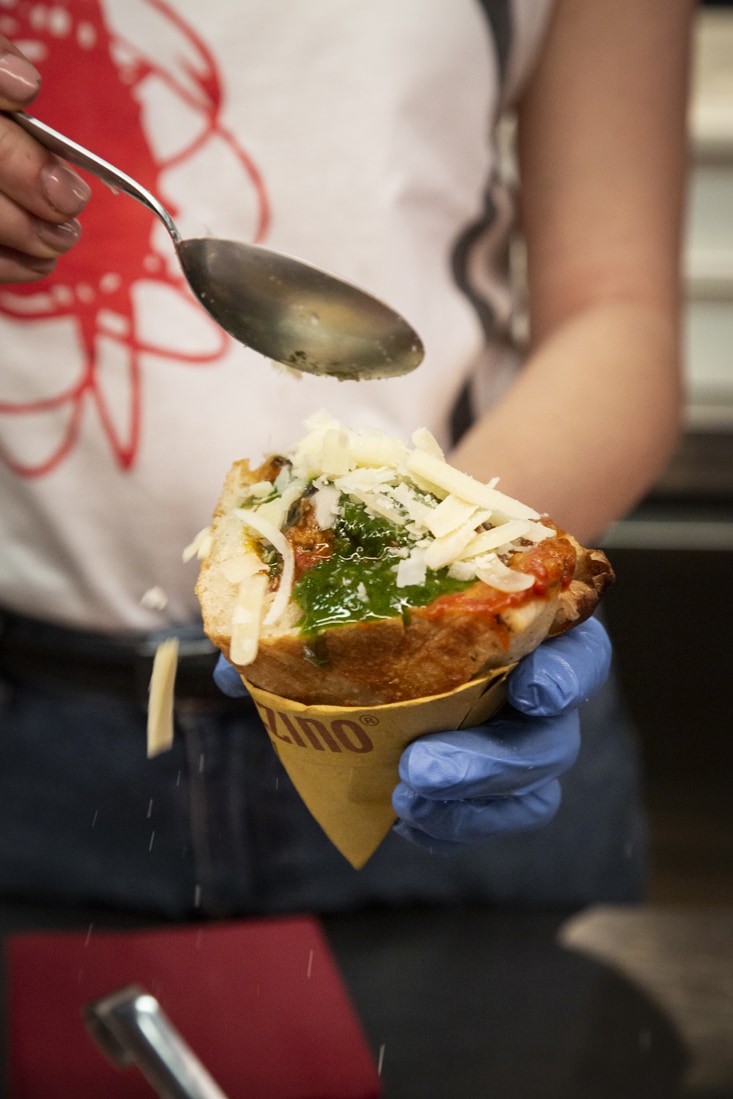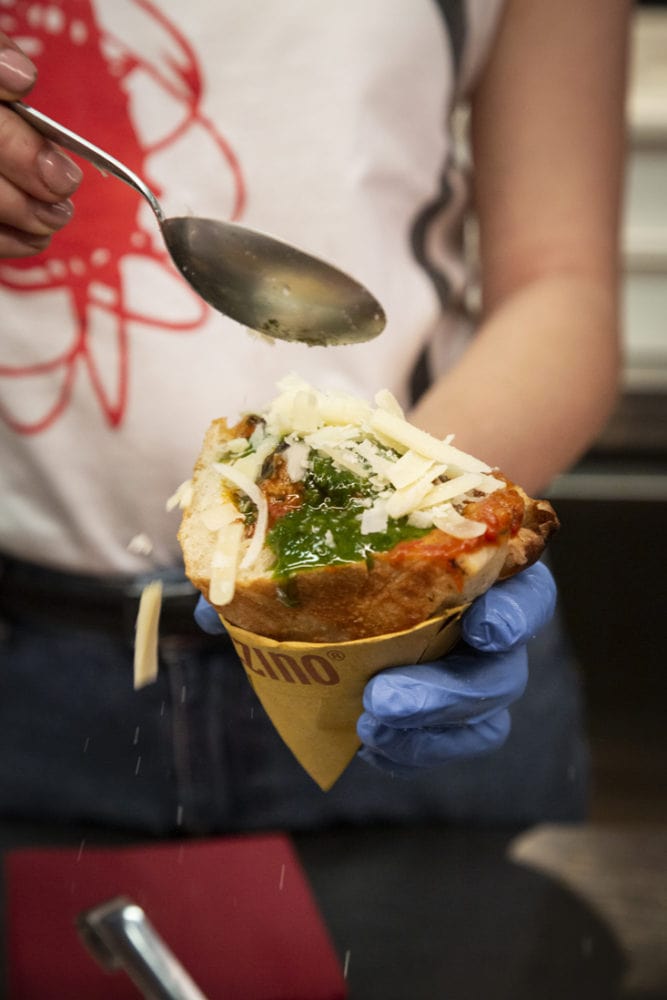 3 — Il Fritto = Fried!
What can be better than Italian food? Fried Italian food! Pack your stretchy pants, because food artisan Maratino Bellincampi says, "Everything can be fried, you just need to find the right shell." Martino learned how geographical differences and cultures influenced fried foods over time — from fried foods 2000 years ago, to its place in molecular cuisine, and in both the eastern and western hemisphere. He takes this knowledge and blends cultures and traditions into simple dishes that are high quality and simply delicious.
Shop: Il Fritto
Artisan: Martino Bellincampi
Food To Try: Amatriciana and cacio e pepe (typical Roman potato croquettes and fried pasta)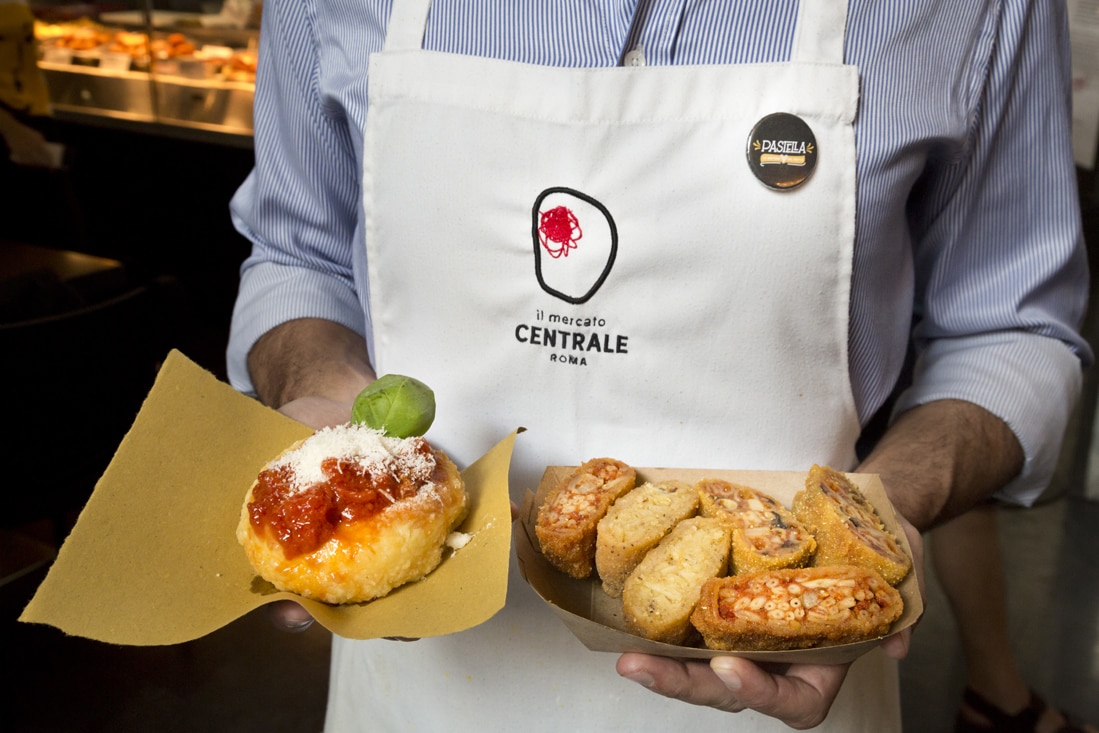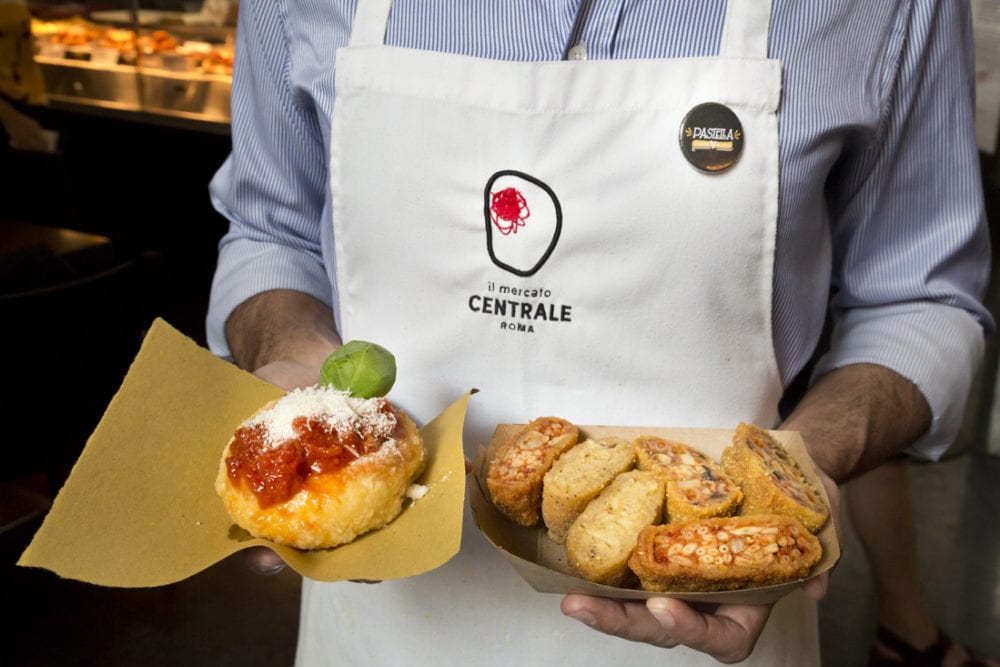 4 — Truffles!
The history of the Savini family goes back to the '20s, when Luciano Savini's great grandfather went truffle hunting with his loyal dog. Today, the company works with over 650 truffle hunters and their teams in the Tuscan region. And in 2007 Luciano and son Cristiano Savini entered the Guinness World Record for the most expensive truffle sold at auction, weighing 1.497 kg, and sold for $330.000. But you won't need to pay a fortune to taste some of their specialties, like a classic carbonara with fresh truffle. It's also a great spot to find tasty souvenirs like truffle oils and salt.
Shop: Il Tartufo
Artisan: Luciano Savini
Food To Try: Tagliolini with white and black truffle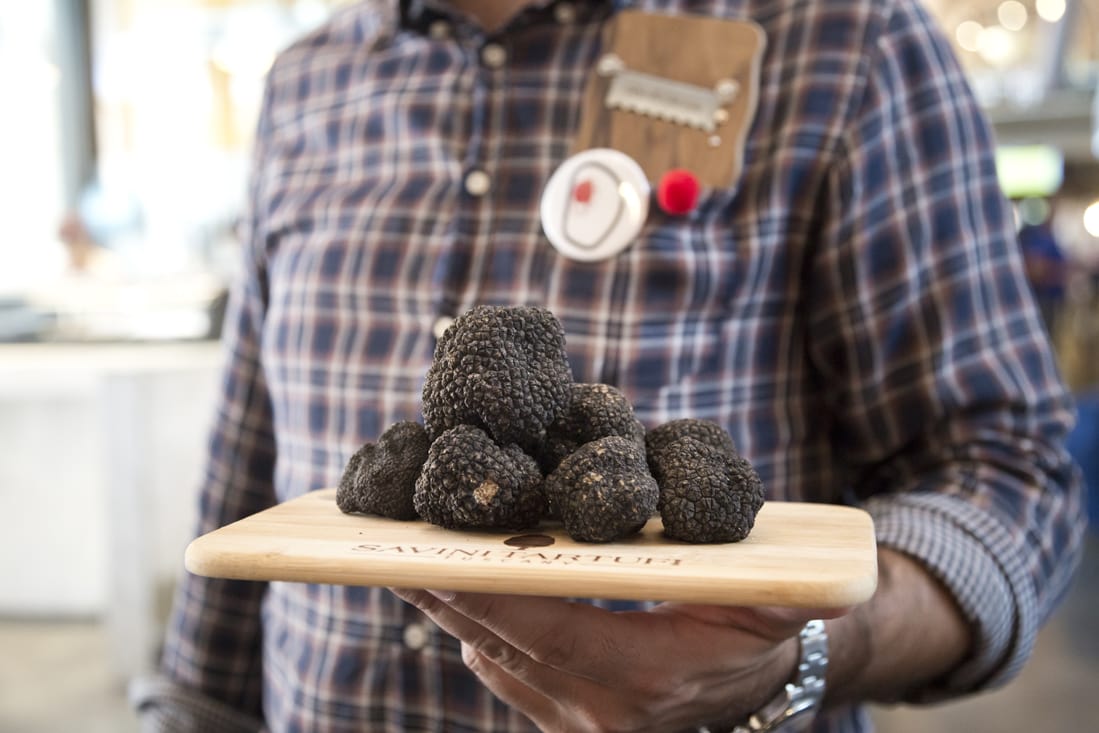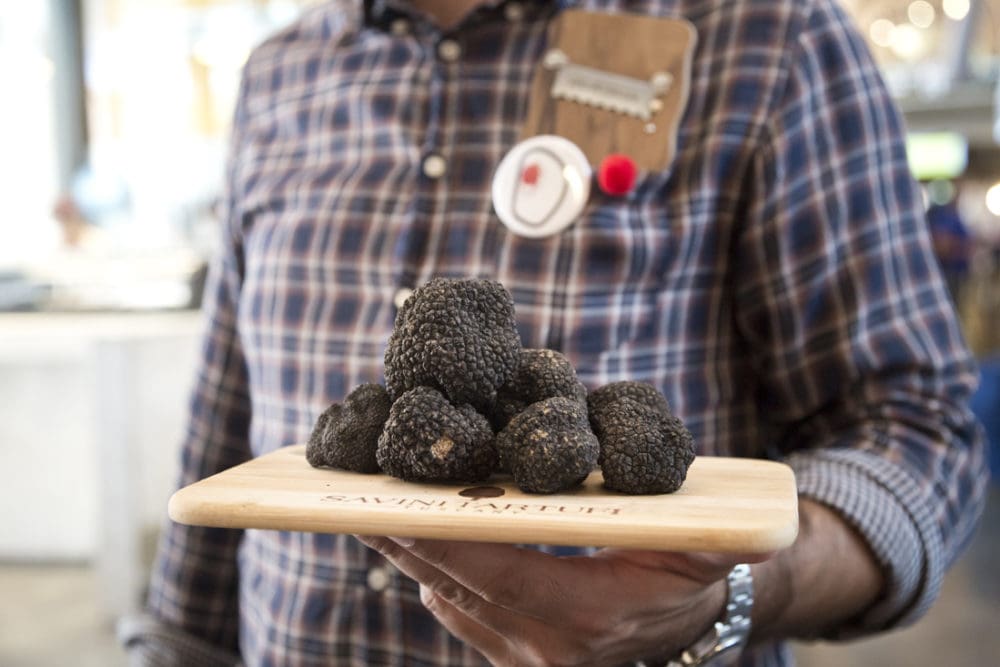 5 – Fried Artichokes
A foodie's trip to Rome isn't complete without tasting Roman artichokes and the best place to try them is from the "artichoke guy," Alessandro Conti. He works together with mushroom expert, Gabriele La Rocca, at I Carciofi e i funghi to create the most exquisite traditional and modern Roman dishes. This would include seasonal specialties like the "puntarelle" with garlic pesto and anchovies. All ingredients are farm to table and they are washed, cut, and seasoned at the market in an open kitchen.
Shop: I Carciofi e i funghi
Artisans: Alessandro Conti and Gabriele La Rocca
Food To Try: Carciofi alla giudia (fried artichokes)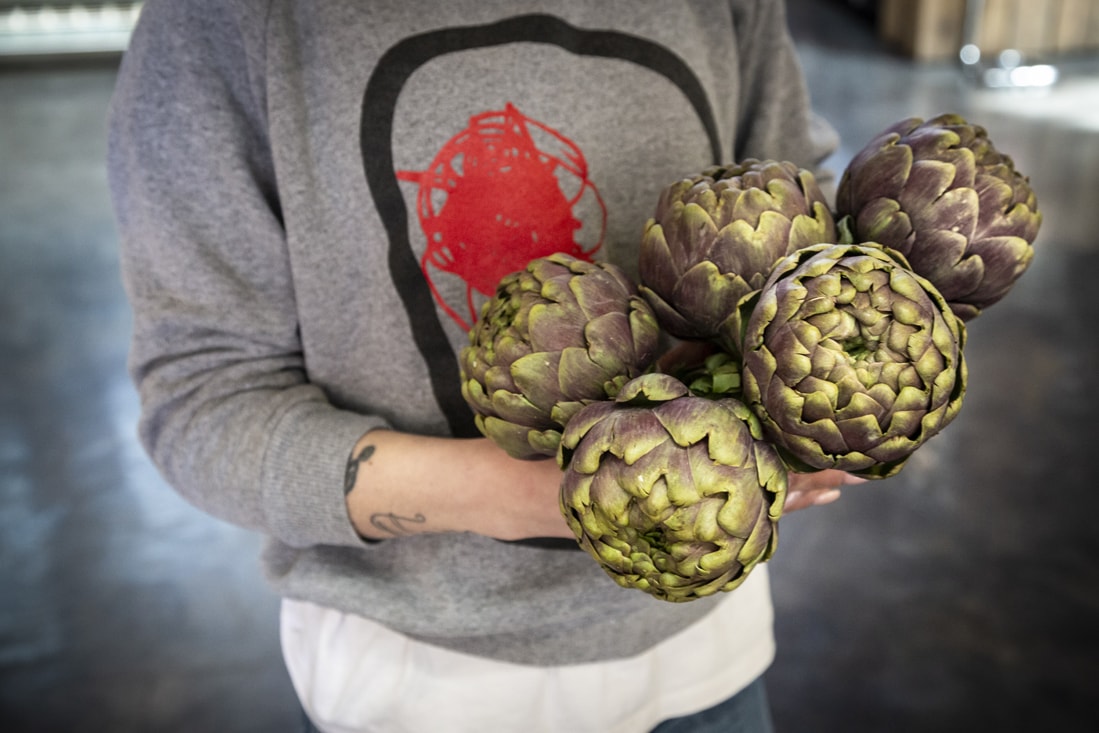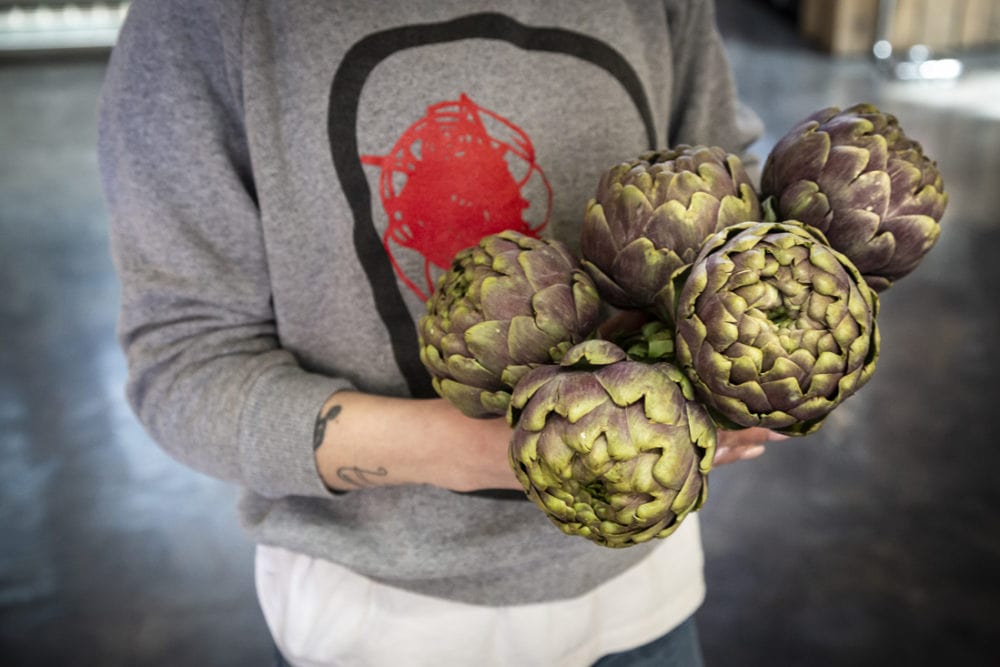 Where Is Mercato Centrale Rome?
Mercato Centrale Roma is located inside Termini Station, a close walking distance from Trevi Fountain, Piazza Venezia, the Roman Forum, and the Colosseum.
Got a long flight layover in Rome? Mercato Centrale is directly connected to Fiumicino airport through the Leonardo Express train and the airport bus stop.
Here's the address for phone's GPS: Via Giolitti 36, Termini station, Rome
You can also find them on Facebook, Instagram, and Twitter.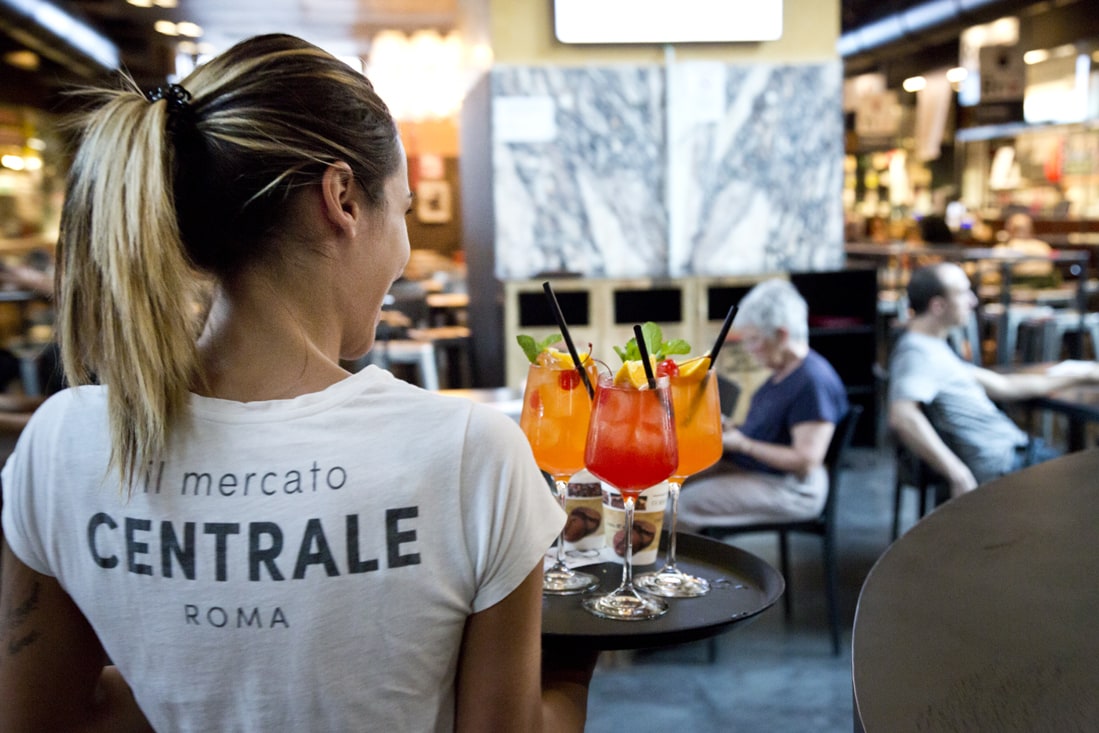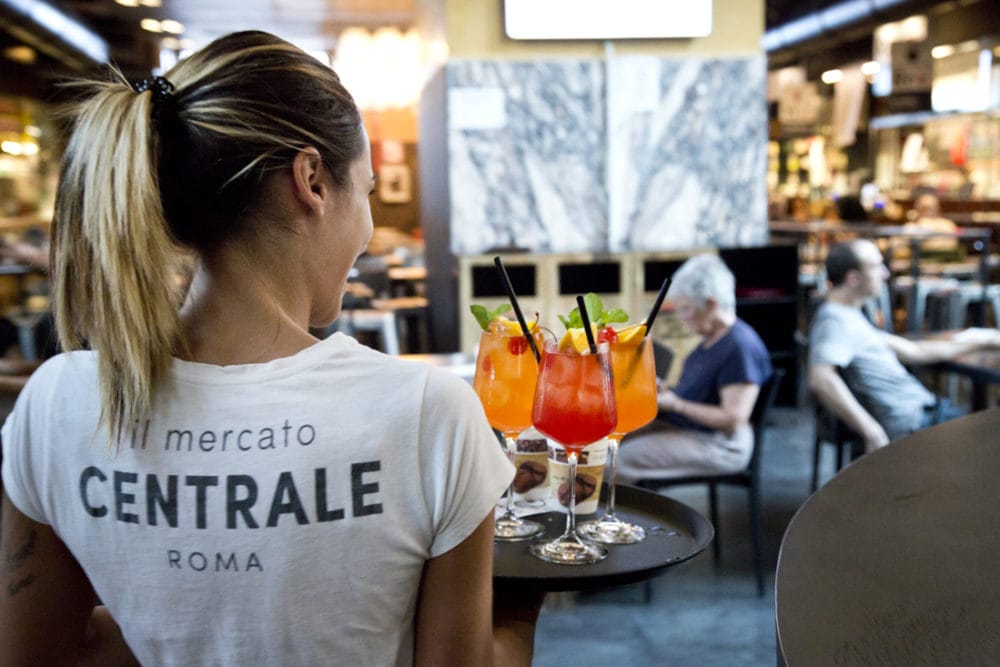 Planning Your Mercato Centrale Rome Food Adventure
Mercato Centrale is open every day from 8am to midnight.
There's a full service restaurant, but it's even more fun to casually sit in the communal areas and get a taste of everything. Drinks are still full service.
You can taste "i Magnifici": seasonal specialties that artisans prepare with different ingredients from different food shops in the market, and only available at Mercato.
In addition to the artisans I mentioned above, there's also vegetarian, vegan, wines by the glass (and bottle!), bronze-cut durum wheat pasta, fresh handmade stuffed pasta, artisanal meats and cheeses, sweets, specialty coffees, and a beer pub! There's even ramen and sushi if you'd like to get some Asian fusion flavors in too.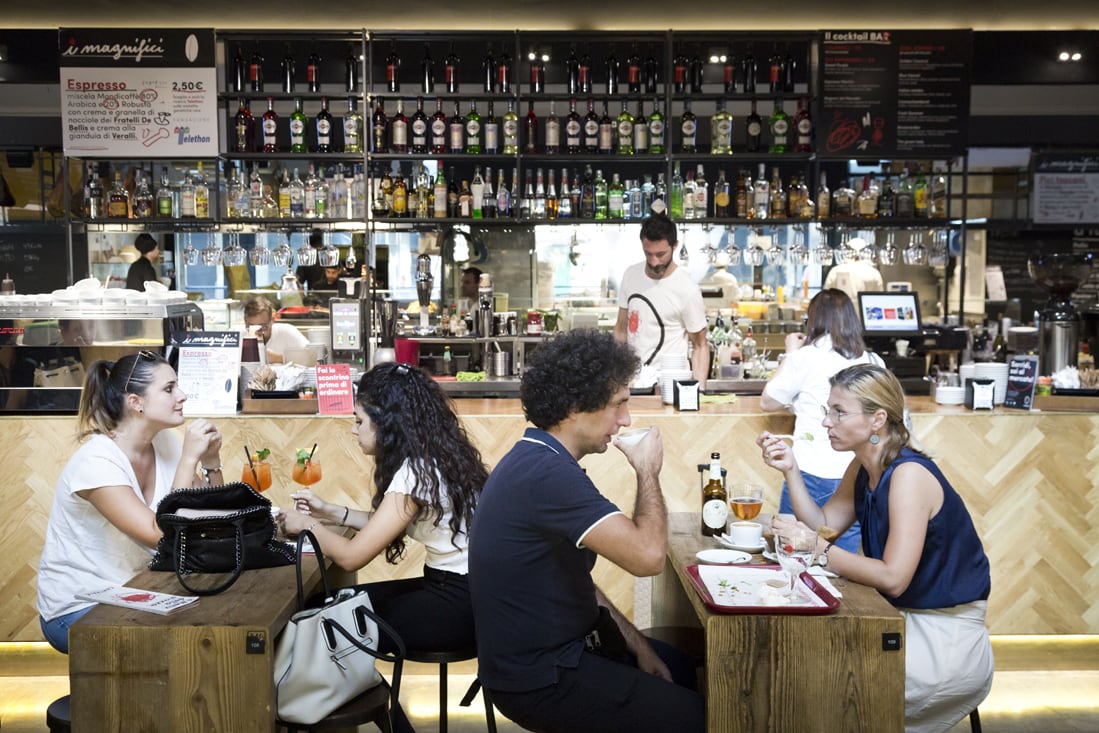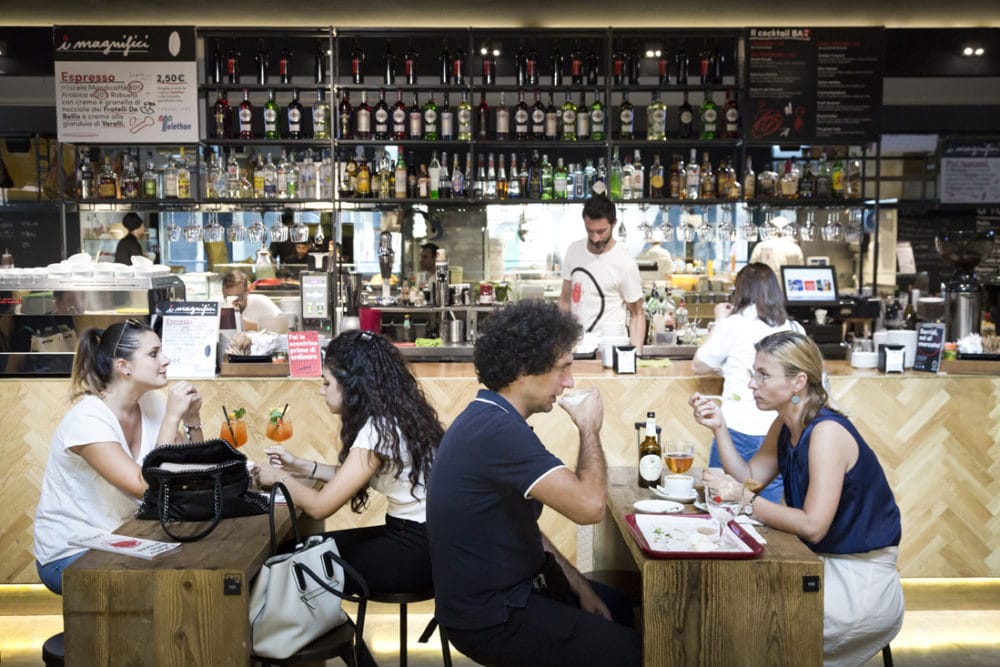 This post is sponsored in collaboration with Viralbeat and Mercato Centrale Rome. As always, thoughts and opinions are all our own.
More Stories & Recipes You'll Love!
Want to save these tips for later? Pin it! 🙂