Apple picking is a popular autumn activity in Vermont, and while Stowe itself doesn't have many orchards within its town limits, you can find apple orchards throughout the surrounding areas. Plus, taking a scenic country drive to the orchards is part of the fun! Autumn harvest season is a gorgeous time of year for seeing the fall foliage.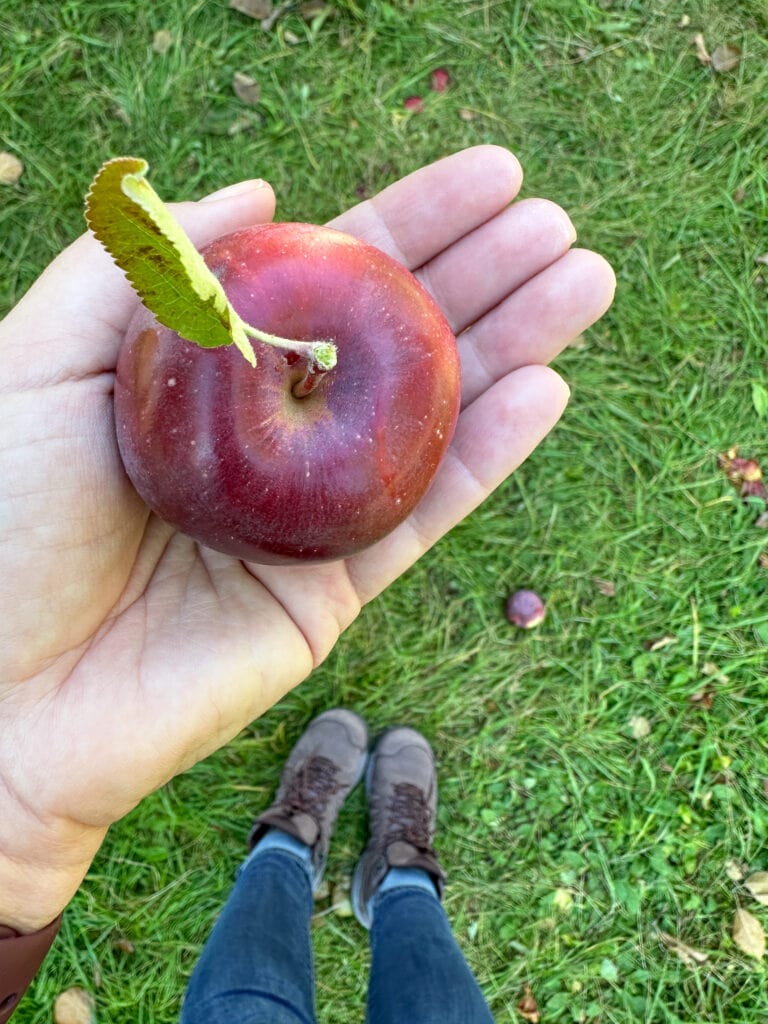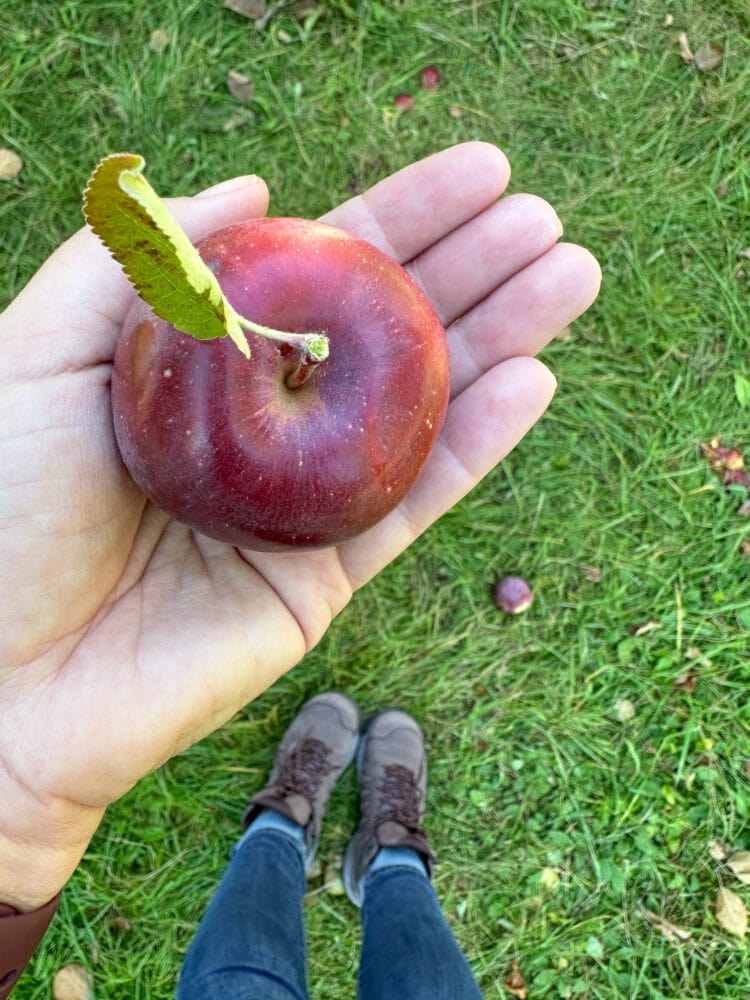 The best time to go apple picking in Vermont typically falls in the late summer and early fall, specifically from late August through October. However, the exact timing can vary slightly depending on the weather and the apple varieties you're interested in.
APPLE ORCHARDS NEAR STOWE
Scroll through below for some fun options for apple picking in Vermont.
Hunger Mountain Orchard
Located just outside of Stowe in Waterbury, Hunger Mountain Orchard is a small family farm located along Worcester Mountain. The sweet owner, Bernadette Wyman, happily shared her knowlege of the different varieties of apples and let us taste them before we went picking. Some were tart and flavorful, others small and sweet. Definitely 10/10 recommend if you're visiting Stowe. While they don't have a website, they do update their Facebook page with apple varieties and picking times. ADDRESS: 88 Thurston Ln, Waterbury Center, VT 05677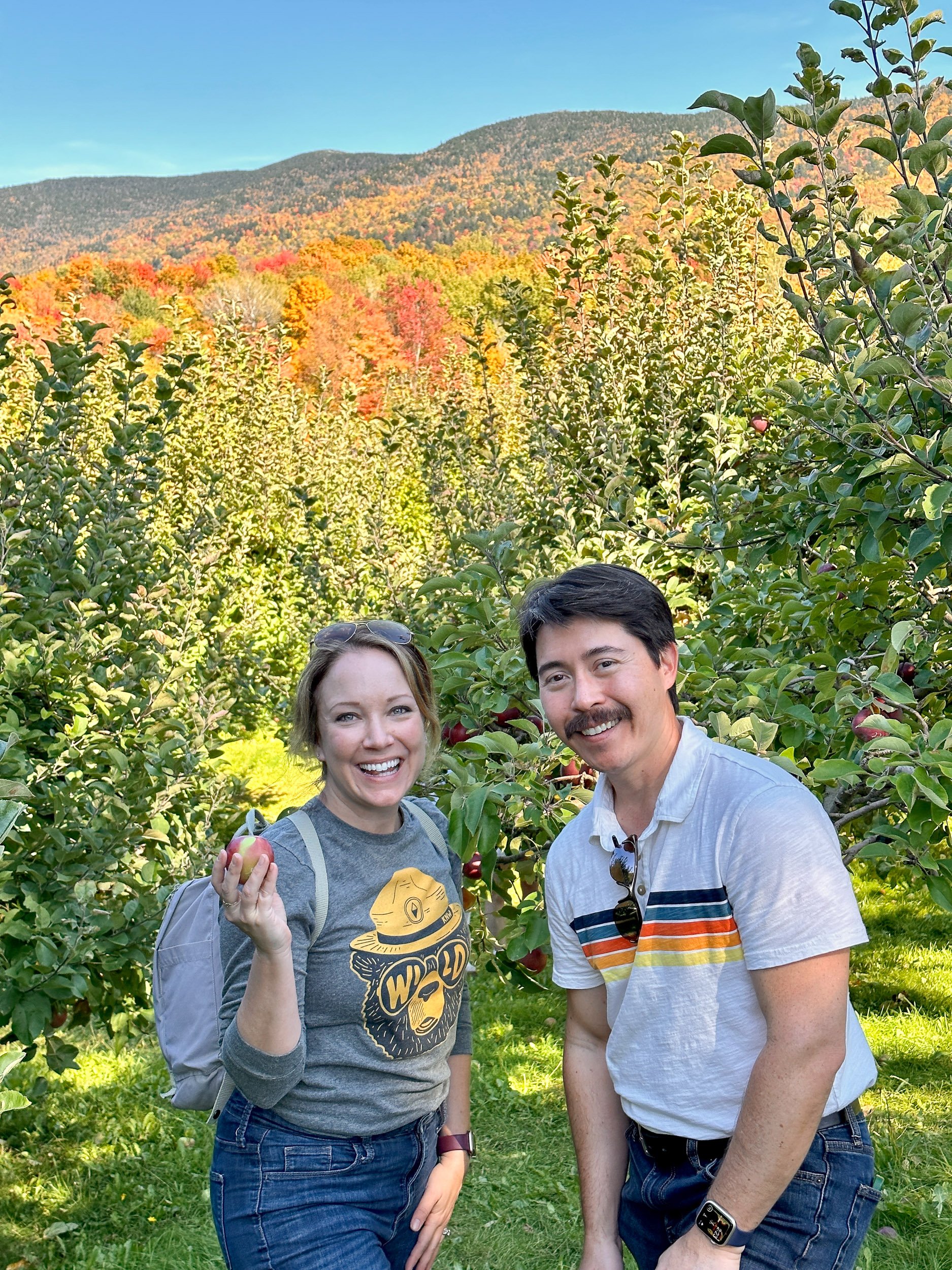 Chapin Orchard
Located in Essex Junction, about a 45-minute drive from Stowe, Chapin Orchard is a family-owned orchard where you can pick a variety of apples in the fall. They often offer seasonal events and activities as well. ADDRESS: 150 Chapin Rd, Essex Junction, VT 05452
Shelburne Orchards
While a bit further away in Shelburne, Vermont (approximately an hour's drive from Stowe near Burlington), Shelburne Orchards offers apple picking in a scenic setting. They have a wide selection of apples and often host events like cider tastings. And their apple cider donuts are seriously the best I've ever tasted! If you're flying into Vermont via Burlington, Shelburne Orchards is a good one to visit if you're staying near the airport for a night. ADDRESS: Shelburne Orchards, 216 Orchard Rd, Shelburne, VT 05482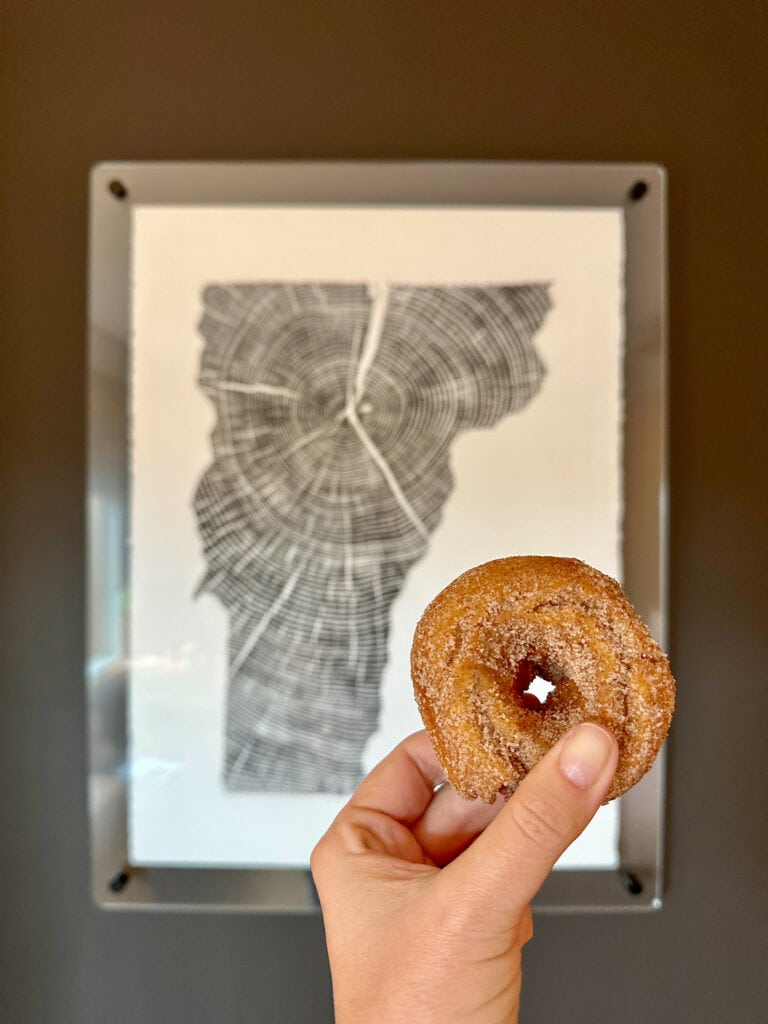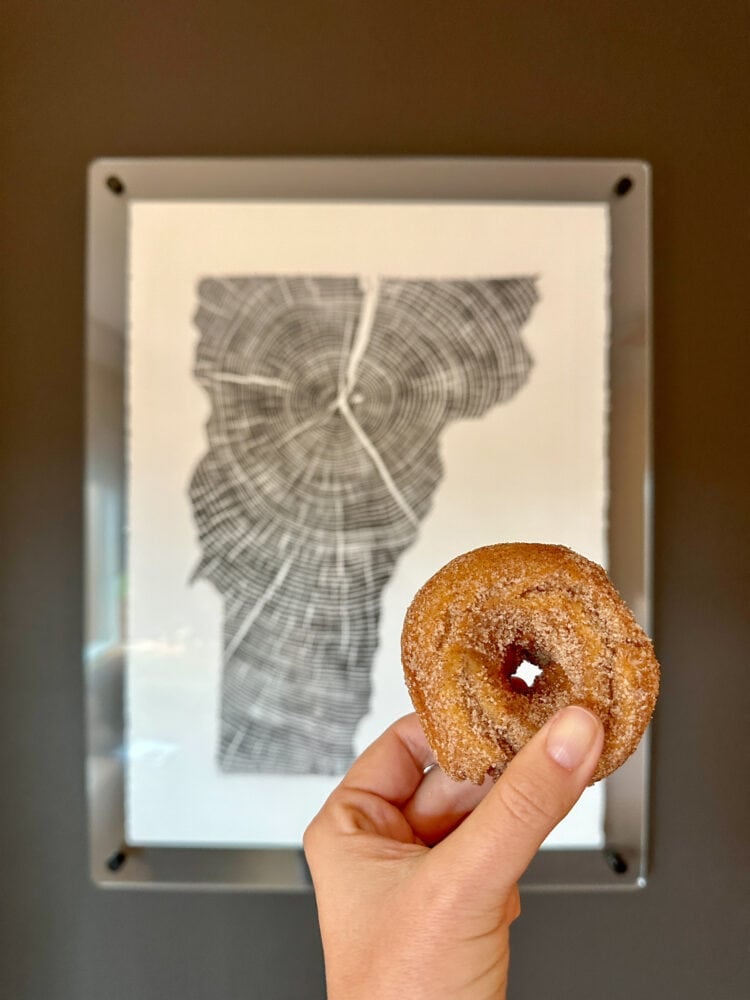 Hackett's Orchard
Hackett's Orchard offers 47 varieties of apples, fresh cider doughnuts, apple cider, cider slush, and apple crisp. It's a tasty place to visit in the fall! Located in South Hero, which is about an hour away from Stowe. Or an hour and fifteen minute drive if you take the scenic route, including a drive across Lake Champlain on a causeway. ADDRESS: 86 South St, South Hero, VT 05486
Burtt's Apple Orchard
Situated in Cabot, Vermont, Burtt's Apple Orchard (with two T's!) is about an hour drive from Stowe. They have a variety of apple varieties available for picking including Cortland, McIntosh, and Honeycrisp. There's also a playground for kids, a corn maze, and a golden apple hunt! And delcious apple cider donuts too. ADDRESS: 283 Cabot Plains Rd, Cabot, VT 05647
Stony Grove
Located north of Stowe in Jeffersonville, Vermont, Stony Grove is just a 30 minute scenic drive from Stowe. The farm is open seasonally for different fruits, including blueberries in the summer and apples in the fall. They also have a lot of homemade and baked items in their farm store for purchase. ADDRESS: 1286 Pratt Rd, Jeffersonville, VT 05464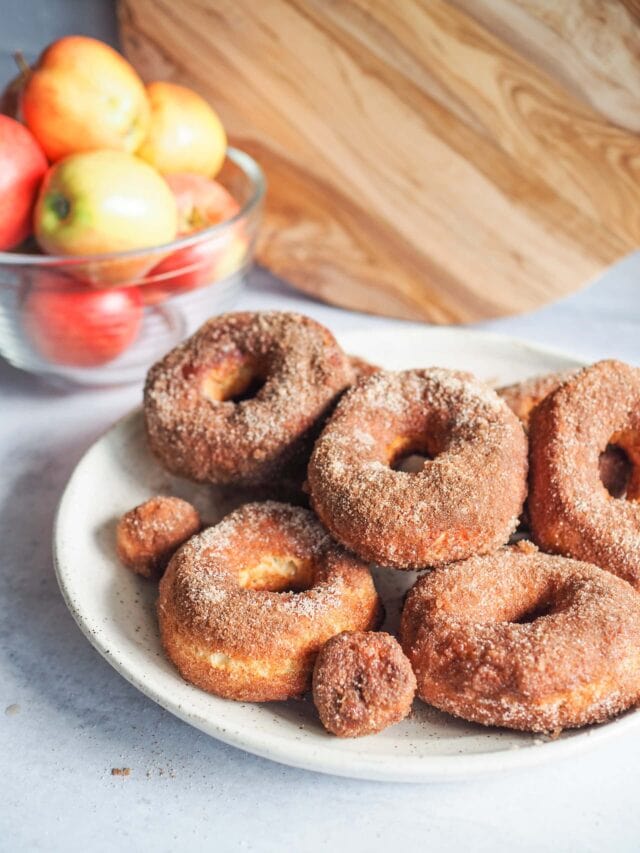 Peck Farm Orchard
This 8th generation farm has been growing apples for 200 years! They offer some delicious varieties too including Linda Mac, Blondee, and Winecrisp! Peck Farm Orchard is located in nearby Montpelier, just a scenic 40 minute drive away from Stowe. In addition to apple picking, they also have a corn maze and cider too. Available picking hours are posted on their website. ADDRESS: 750 Sibley Rd, East Montpelier, VT 05651
Mad Tom Orchard
Mad Tom Orchard is known for its Crimson Crisps apples, gala apples, apple cider donuts, and gorgeous mountain views. It's a great spot for apple picking in the fall. Situated in East Dorset, which is roughly a 20 minute drive north of Manchester, or a 2.5-hour drive from Stowe. ADDRESS: Mad Tom Orchard, 2615 Mad Tom Rd, East Dorset, VT 05253
Keep in mind that the availability of apple picking can vary depending on the season and the weather, so it's a good idea to check with the orchard of your choice for their opening dates and apple availability before planning your visit.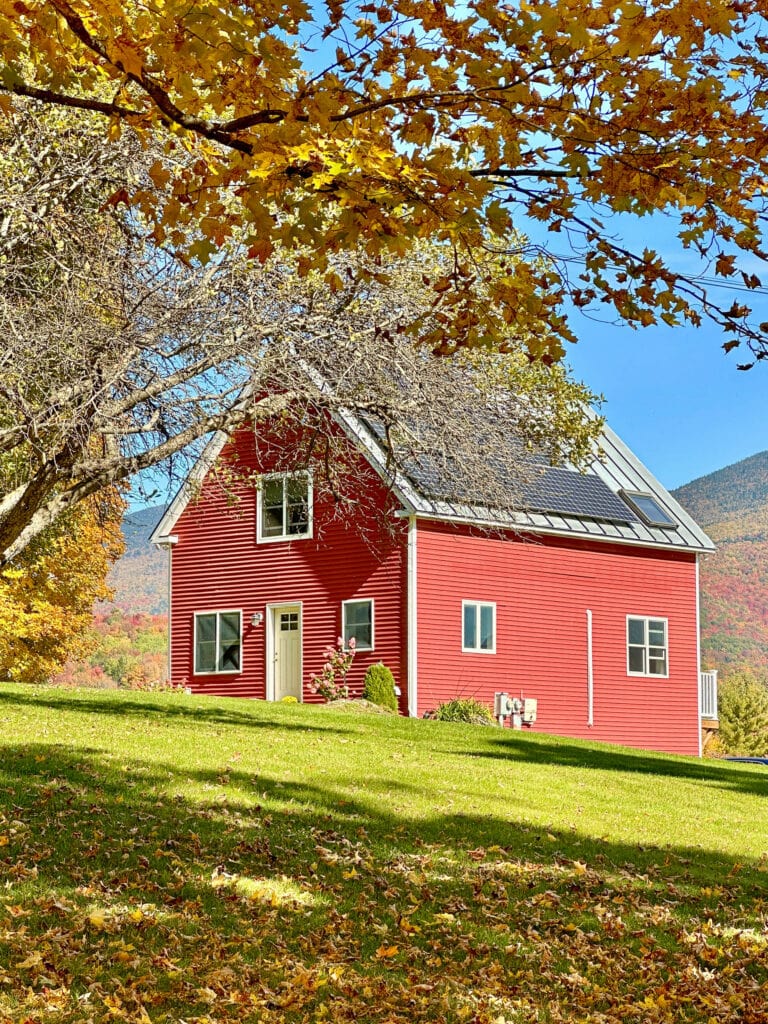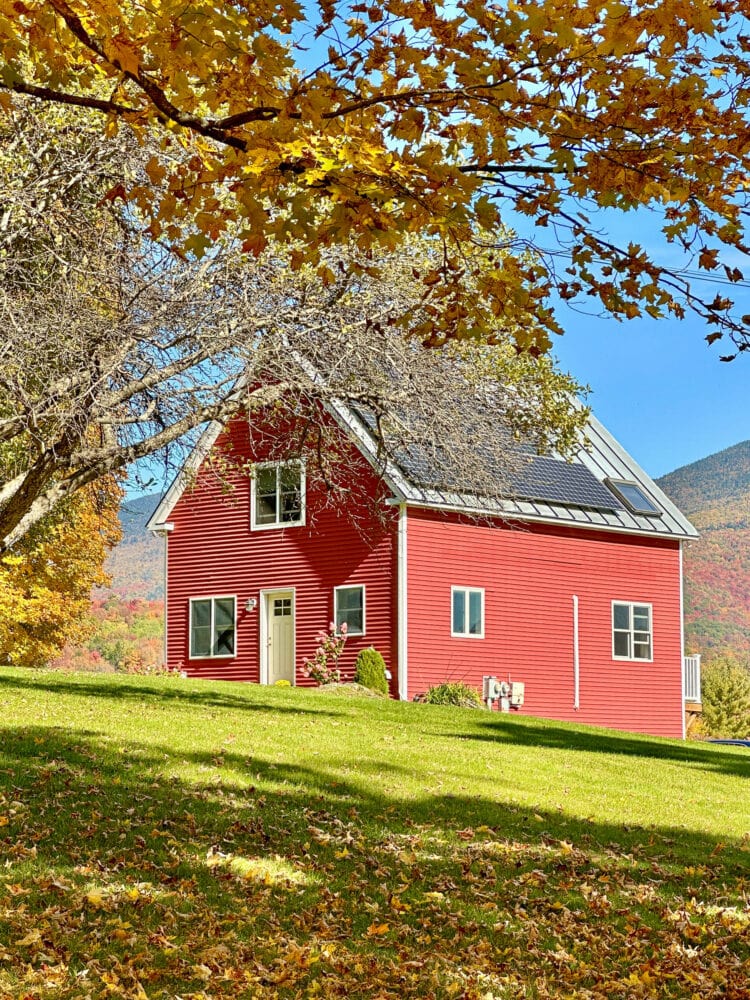 WHEN IS THE BEST TIME TO GO APPLE PICKING
Seeing the leaves change color and going apple picking in Vermont is all about timing. But if you're looking for fun things to do in Stowe in the fall, apple picking is essential! Here's a breakdown of the apple-picking season in Vermont:
Late August to Early September: This is the start of the apple-picking season in Vermont, with some early apple varieties becoming available. It's an excellent time to pick varieties like Paula Red and Gravenstein.
September: September is usually the peak of the apple-picking season in Vermont. Many apple varieties are ripe and ready for picking during this month, including favorites like McIntosh, Cortland, and Honeycrisp. The weather is typically pleasant, making it a great time for a visit.
Early to Mid-October: While the peak season starts to wind down in October, there are still plenty of apples to pick, including late-season varieties like Empire and Fuji. The fall foliage is also at its most vibrant during this time, adding to the overall experience.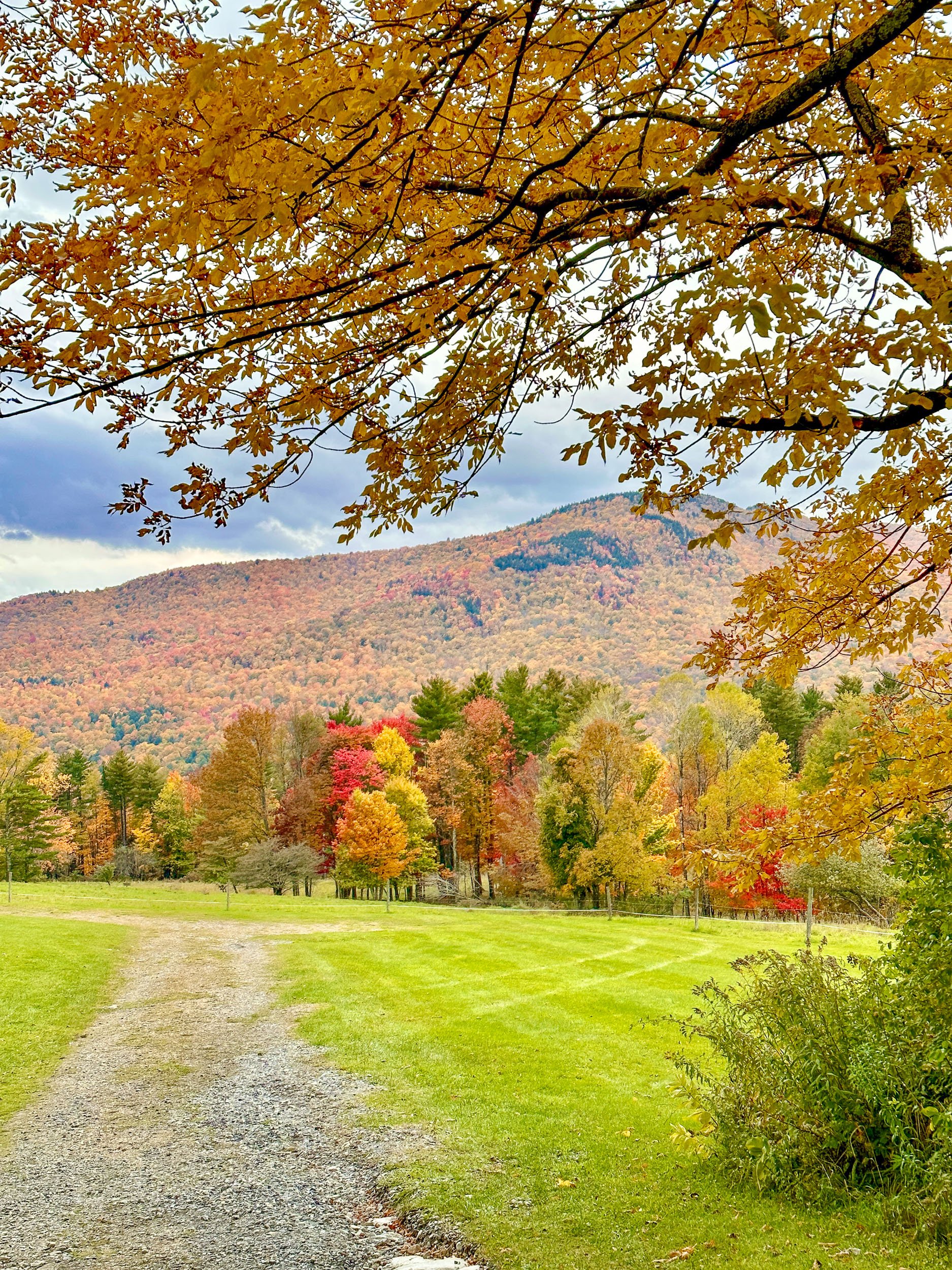 It's important to note that the timing can vary depending on the specific orchard and the elevation at which it's located. Some orchards may have different varieties and schedules for picking. It's a good idea to check with the orchard you plan to visit for the most accurate information on their apple-picking season.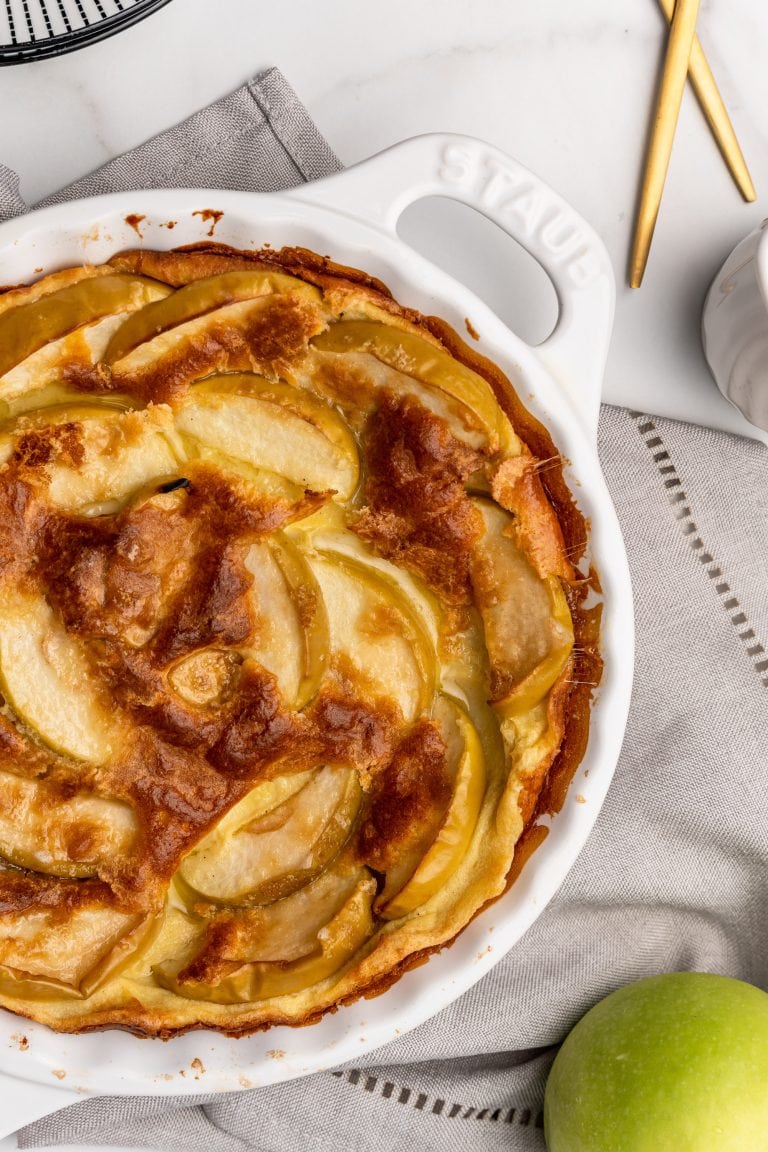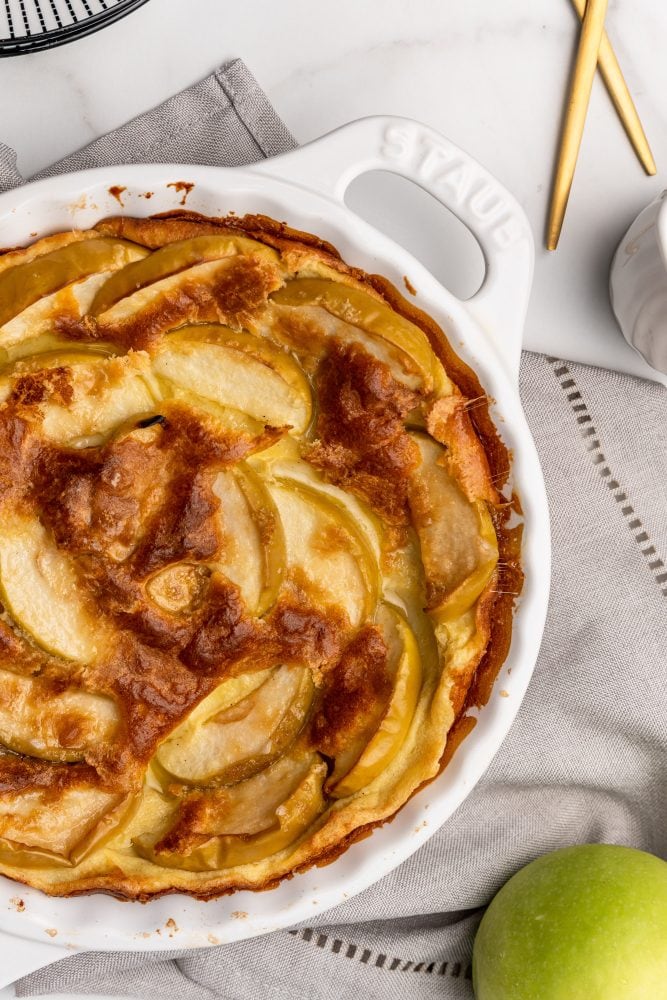 Additionally, keep in mind that weekends at popular orchards can get crowded, so if you prefer a quieter experience, consider visiting on a weekday. Regardless of when you go, apple picking in Vermont during the late summer and early fall is a delightful way to enjoy the changing seasons and savor some delicious, freshly picked apples.
Enjoy your Vermont apple-picking adventure!
APPLE RECIPES
Once you have a bushel of apples picked, here are some delicious apple recipes for all those autum apples.