When visiting sunny Sicily, having an almond granita is a must! You'll find street carts and small cafes scooping granitas (semi-frozen dessert slushies) into cups with a small spoon and a straw. Granita is a lot like an Italian slurpee, a sweet slushy drink that's much easier to sip than it is to eat — especially on a warm summer day. We loved all the regional granita flavors: lemon, strawberry, coffee, and especially almond granita.
Making Almond Granita At Home
Once home, I couldn't wait to re-create this popular Italian dessert and make my own almond granita. One of the things I found frustrating about most granita recipes is that they recommended pouring a mixture of sugar and water into a baking sheet, then babysitting it and scraping with a fork every half hour until you had slush. Who's got time for that? Especially when you're entertaining or have friends over.
Instead of the traditional granita recipe method, I experimented with creating sweet almond ice that breaks up well in a blender and creates a grantia texture similar to what we experienced in Sicily.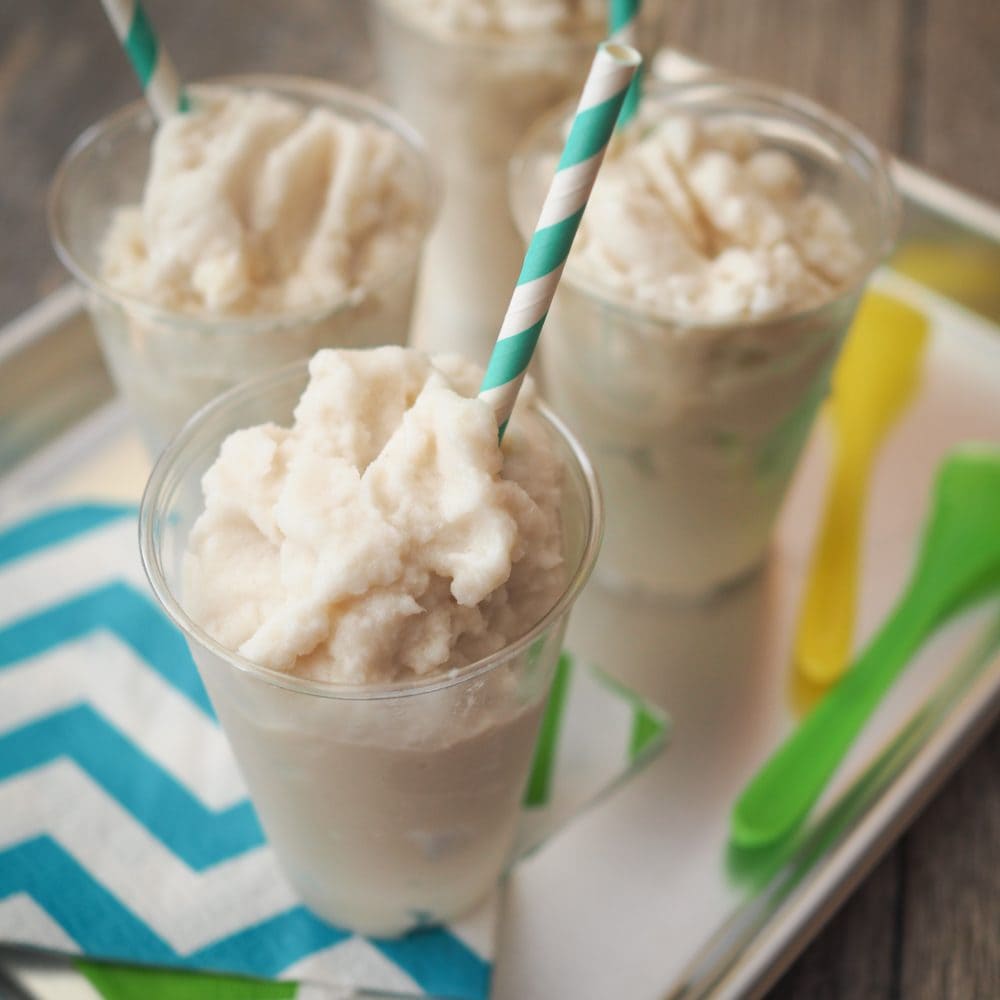 You Will Need:
From Your Pantry: Almond Milk and Sugar
**Some of these links are affiliates.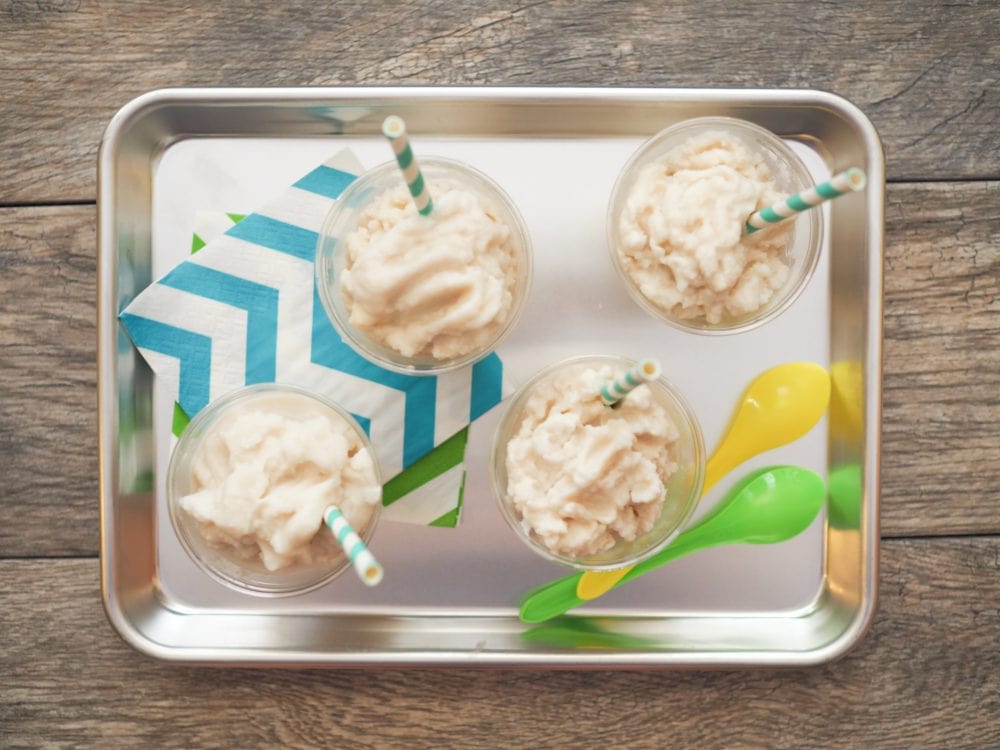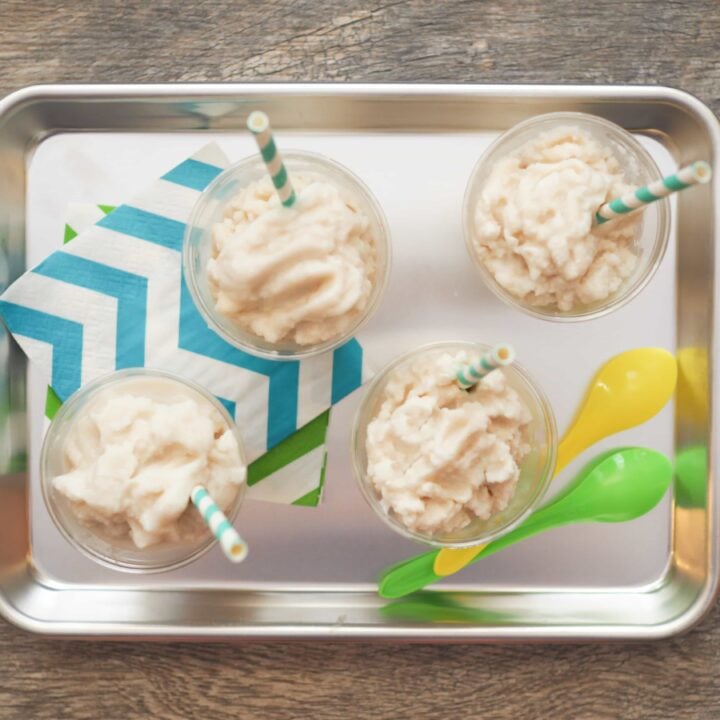 Almond Granita
Ingredients
4 ounces almond paste
1/4 cup sugar
3 cups almond milk (plus one additional cup for serving)
Optional: 4 ounces amaretto
Instructions
Break up the almond paste into quarter inch chunks and add to a blender.
Pour the 1/4 cup of sugar and 3 cups of almond milk over the almond paste.
Blend on high speed until the ingredients are well mixed. Stir with a spoon to make sure the almond paste is well blended into the milk.
Pour blended almond mixture into two ice cube trays and freeze overnight.
When ready to serve, add the frozen almond cubes to a blender and pour one 1/2 cup almond milk on top. Blend on high speed until the texture becomes a slush, adding 1/4 cup of almond milk at a time if the slush texture is a bit to dry.
Scoop almond granita into four cups and serve with a spoon and a straw.
Optional: You can make them boozy by adding 1 ounce of amaretto (almond flavored Italian liquor) to each glass.
Want to save this recipe? Pin it to your Desserts board!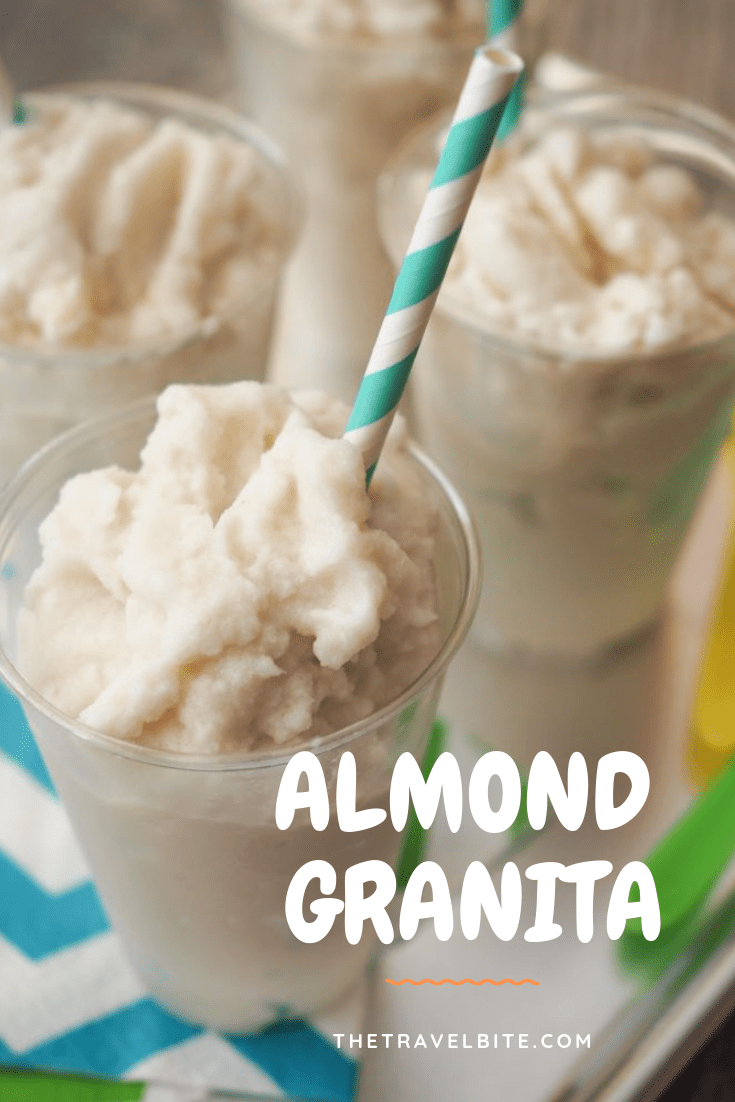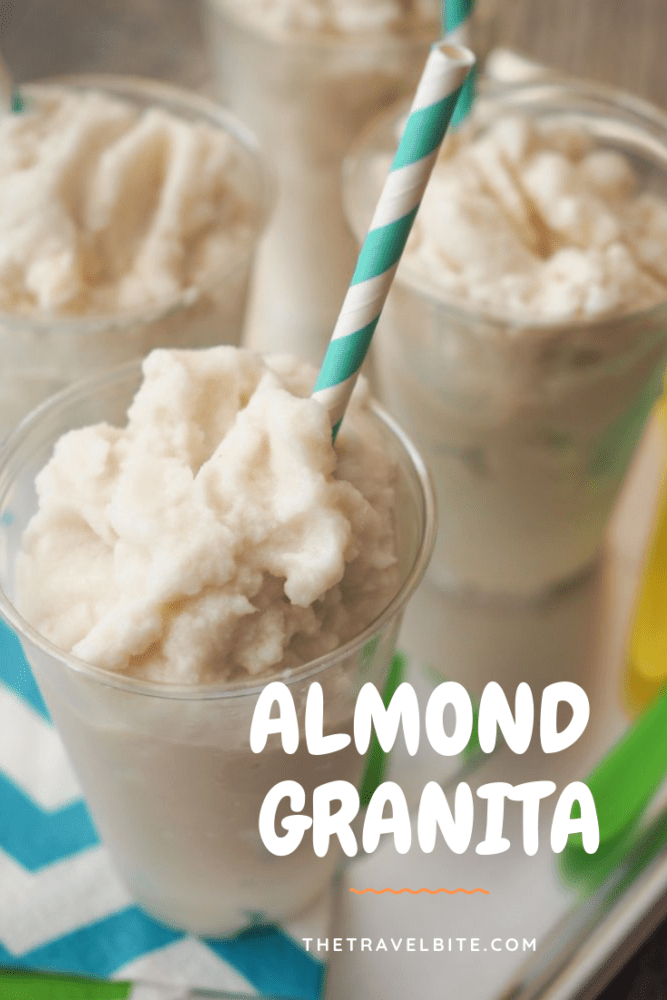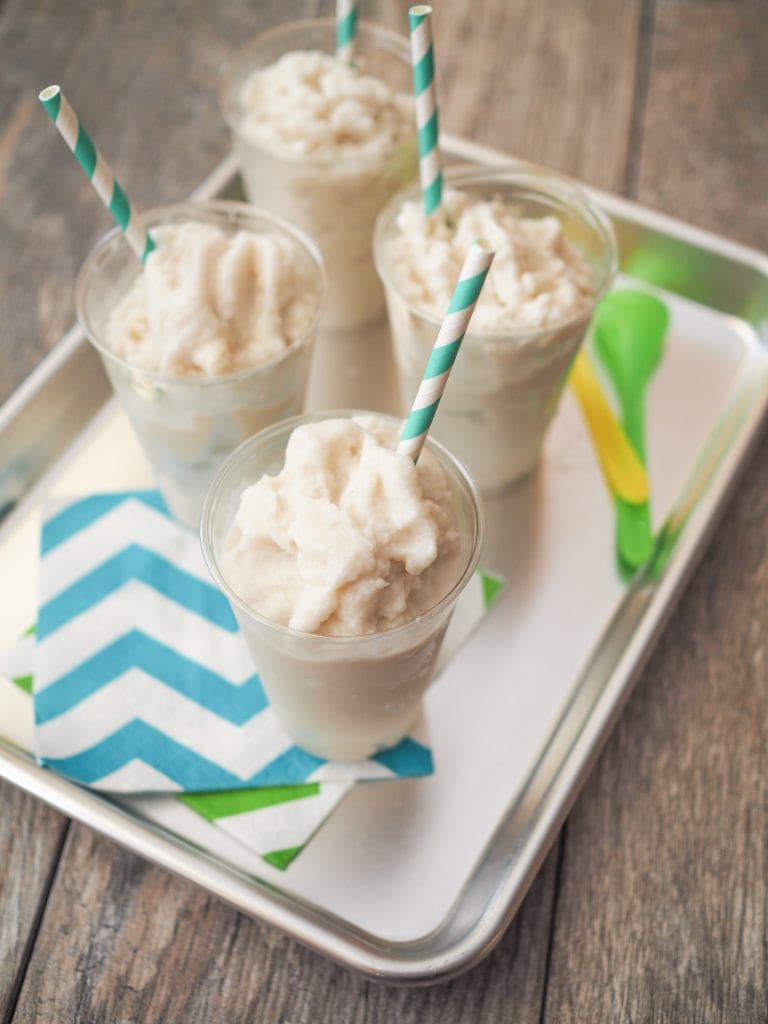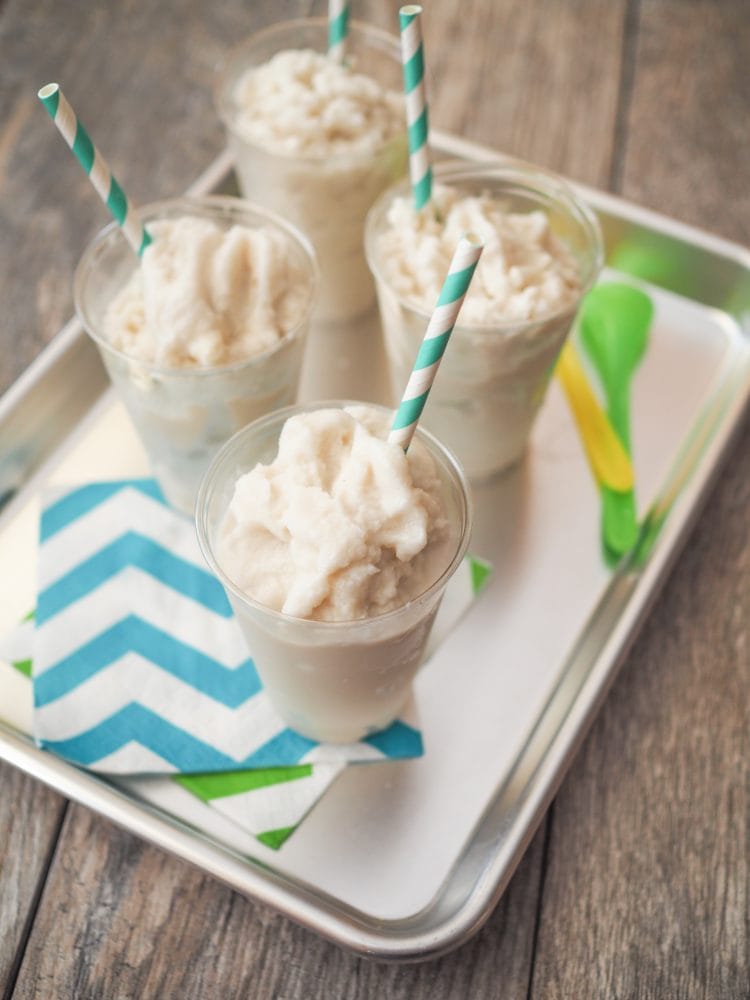 More Recipes You'll Love!