This spicy lemongrass and shallot relish, known as "sambal matah" in Bali, is a popular Indonesian condiment served alongside almost every dish on this tropical island.  I'm not usually a spice-girl, but after tasting it a couple of times, I'm hooked!  The hint of citrus and nuttiness combined with saltiness of shrimp paste and the heat of the chili makes that incredible layering of flavors that Southeast Asia is famous for.
Pictured below are three different styles of sambal.  The recipe is for the one on the right which is more of a flavorful fresh relish. It's easy to make, so enjoy it fresh!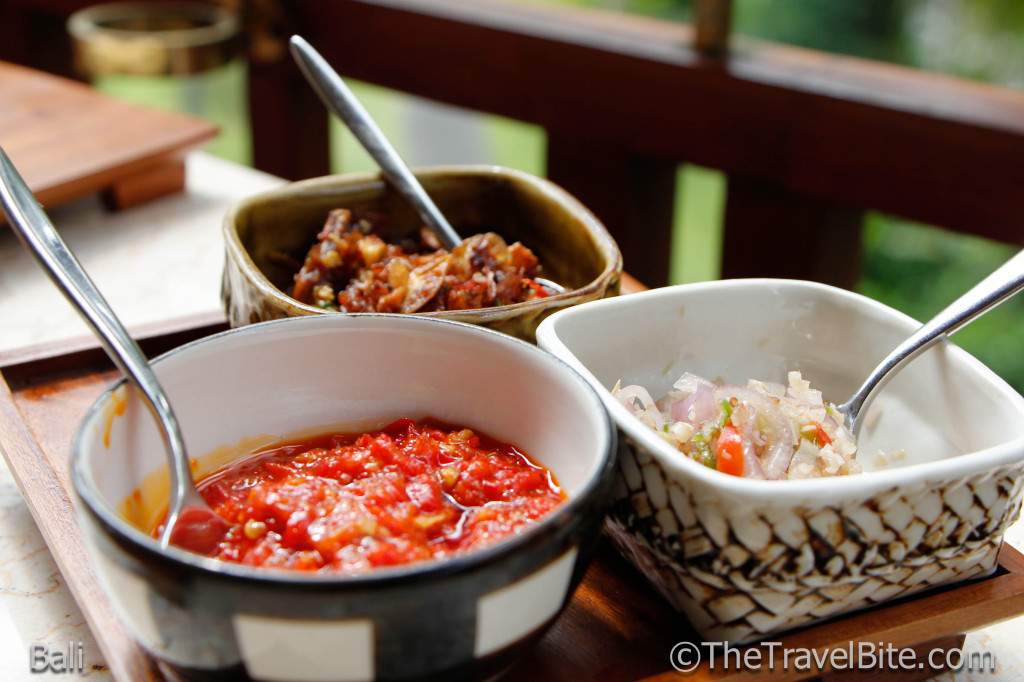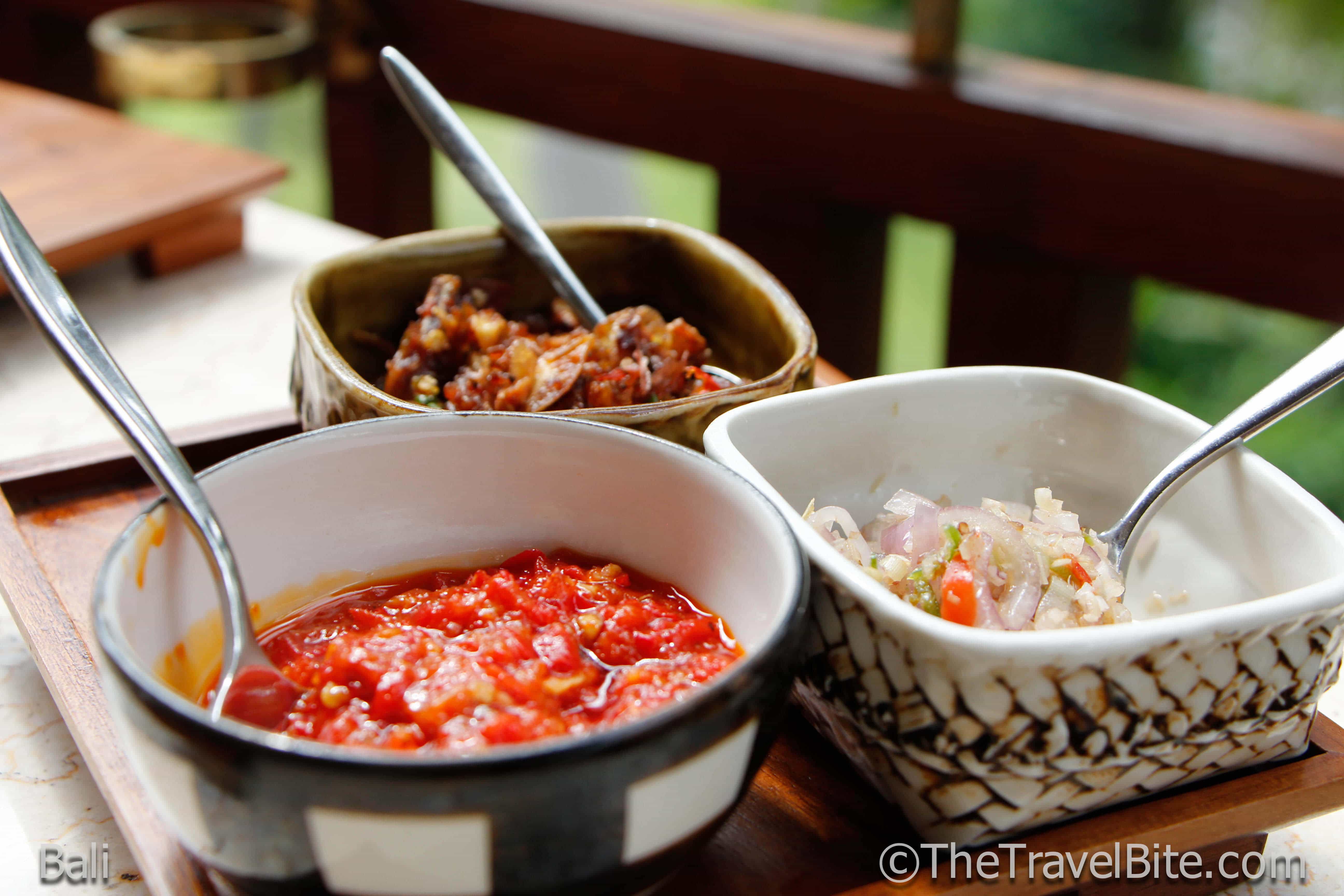 Recipe: Spicy Lemongrass Shallot Relish "Sambal Matah"
A zesty condiment with a kick commonly served on the island of Bali.
Ingredients
3 1/2 ounces shallots, peeled and sliced.
10 pieces lemongrass, thinly sliced
2 pieces lime, squeezed for juice
2 pieces hot chili, sliced
1/4 tsp shrimp paste, roasted
2 tbsp peanut oil
salt and pepper to taste
Instructions
To roast the shrimp paste, heat it in a skillet on medium heat for 2 to 3 minutes. Warning, it smells fishy. But the pungent aroma is worth the flavor!
In a bowl, mash the roasted shrimp paste with salt until smooth.
Thinly slice the shallots, lemongrass, and hot chili. The lemongrass should be in thin, half inch slices.
Add all the ingredients together with the shrimp paste and mix until the shallots change color. (Taste and add more chili if you prefer a spicier flavor.)
Serve with your favorite Southeast Asian meal!