Flour … Butter … Eggs … Milk … Sugar … Oh, how I love thee.  Let me count the ways …
It never ceases to amaze me how many different things can be baked from just tweaking a combination of the above ingredients.  I'll have to have a marathon-list-making post of all the different creations.
For this morning, I'm going to make a traditional chilly-morning-gooey-cozy-comfort-food favorite … cinnamon rolls.  I have to confess, I usually make these by popping open a cylinder can with a certain giggly dough boy gracing the label.  The orange icing was my favorite.  Artificial … yes, I know.  But quick and easy.
This recipe is not a quick one.  But it is easy.  Nothing artificial here.  And they taste soooo much better with the added ingredients of time and love.
There are a lot of different variations of recipes for cinnamon rolls, but this one in particular comes from Anchor Inn on the Lake in Branson.
Here's what you'll need …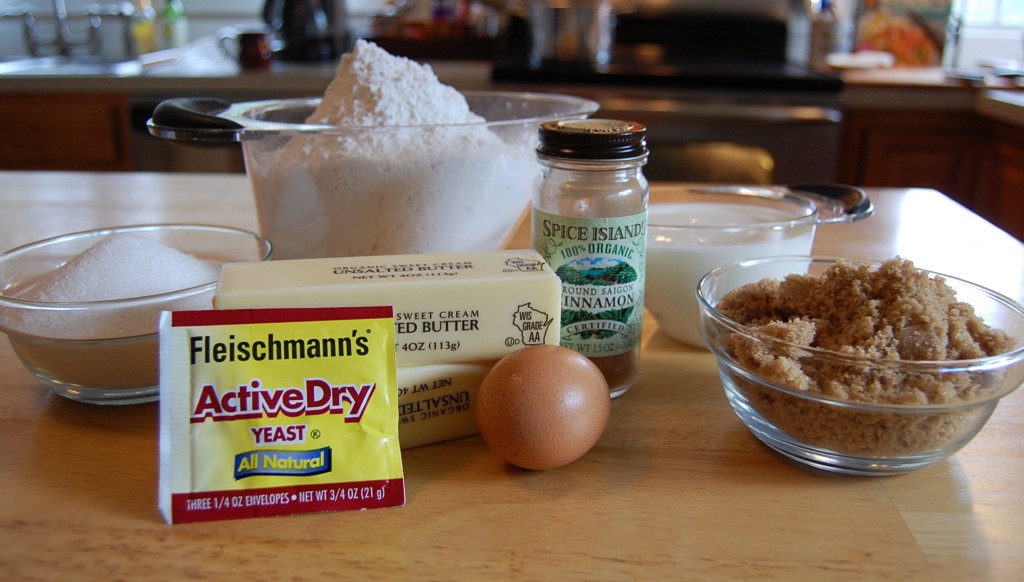 The magnificent 5 … flour, sugar, milk, butter, eggs … with cinnamon, brown sugar and yeast.  I know, yeast is the only one that doesn't sound yummy.  It makes them big and soft and gooey though.
Add the yeast to a mixing bowl with just a little bit of water, about a 1/2 cup.  As the yeast dissolved into the water, you may need to mix it up just a bit to make sure there are no big clumps of yeast.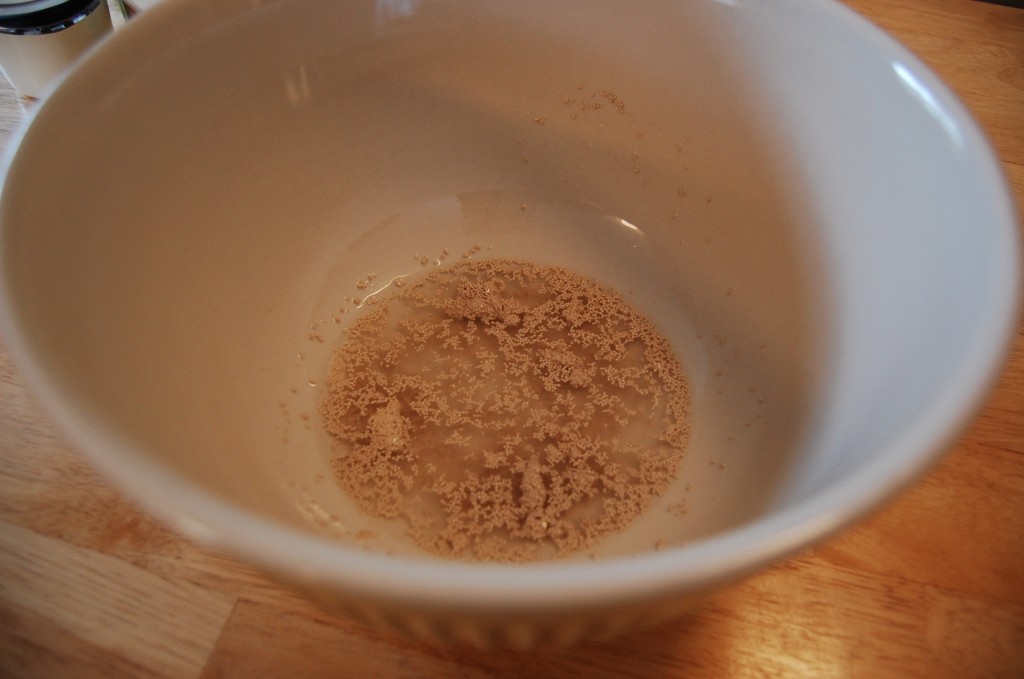 Scald the mild and melt the butter into it.  Do NOT boil.  This is on low to medium heat.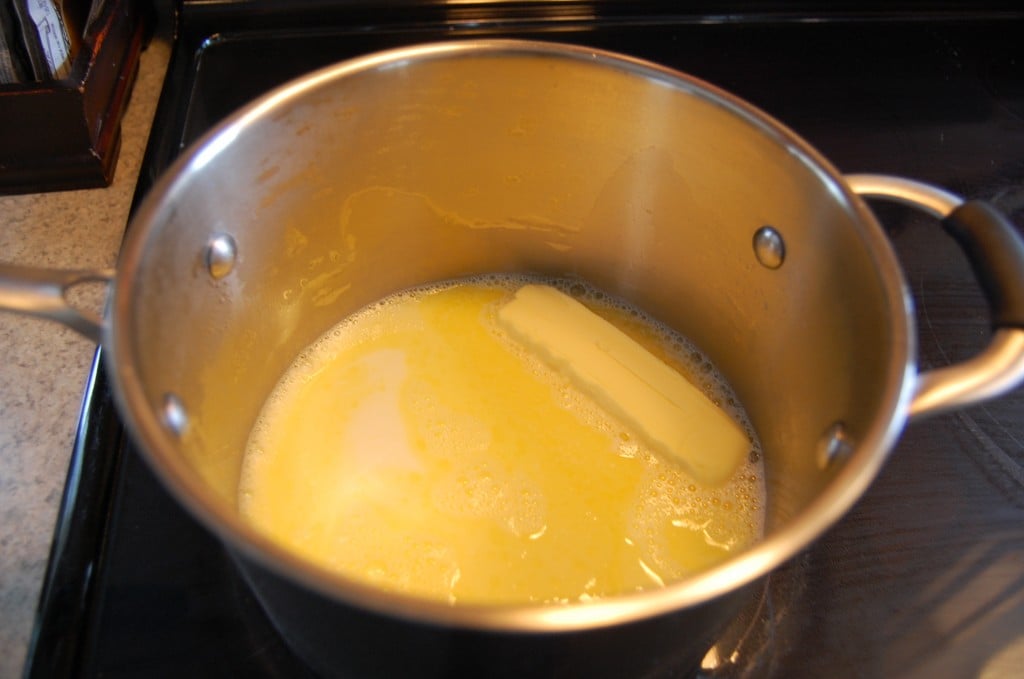 Break the egg into a separate bowl and beat with a whisk.  Sounds a little like punishment for the egg, doesn't it?
My friend Jim gave me another reason/need to break the egg into a separate dish … it is so that you don't ruin your whole recipe in case the egg is bad.  Luckily I've never encountered a bad egg.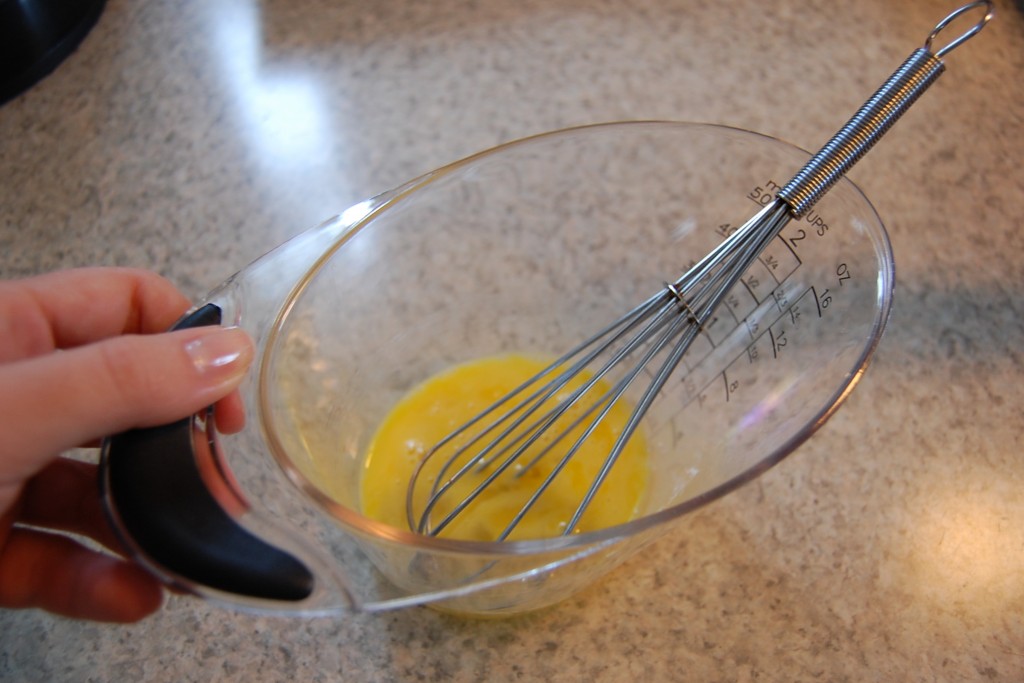 Add the eggs to the milk/butter mixture and mix.  Then add the milk/butter/egg mixture to the yeast absorbed in water and mix.  Then add the flour and white sugar to the wet mixture and lightly mix with a spoon, just so that all the flour/sugar is wet.  Cover with a towel and put it in a warm place (I place it on top of my heating oven) to let the dough rise for an hour.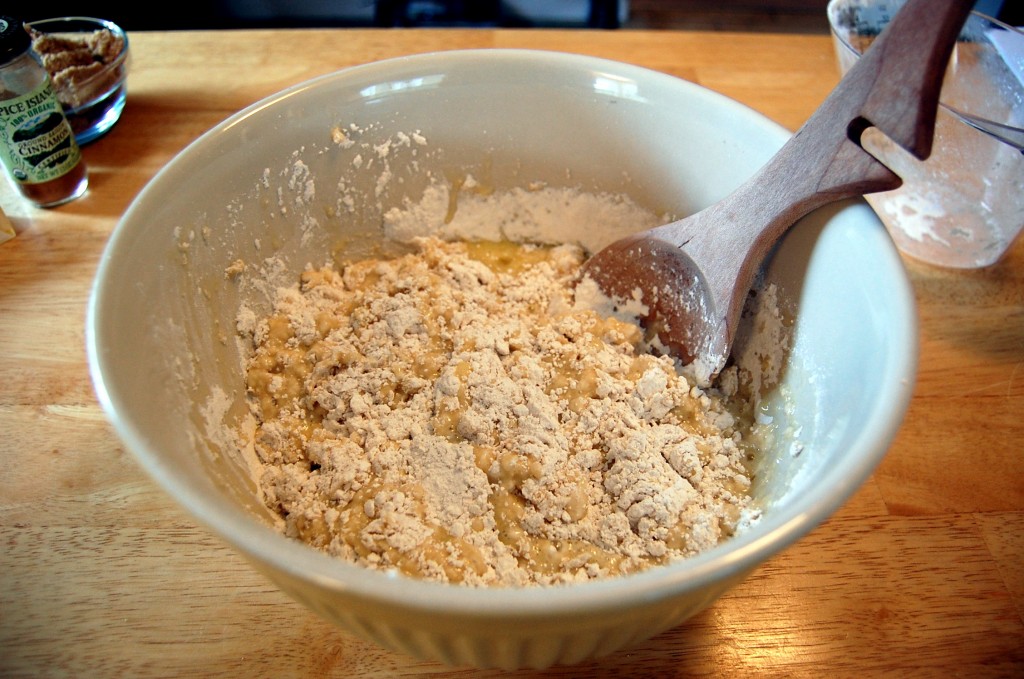 In the recipe, Dee suggests turning the dough out onto a floured surface and kneading for 5 minutes, THEN setting it aside to rise.  I followed this instruction making my first batch of cinnamon rolls, and the dough never rose.  But I'm pretty sure that had a lot to do with the fact that it was a hot humid sticky sauna outside that day.  Even in my second batch, it did rise, but it didn't double in size.  As much satisfaction as I would have received from punching down the dough, I didn't want to fight mother nature.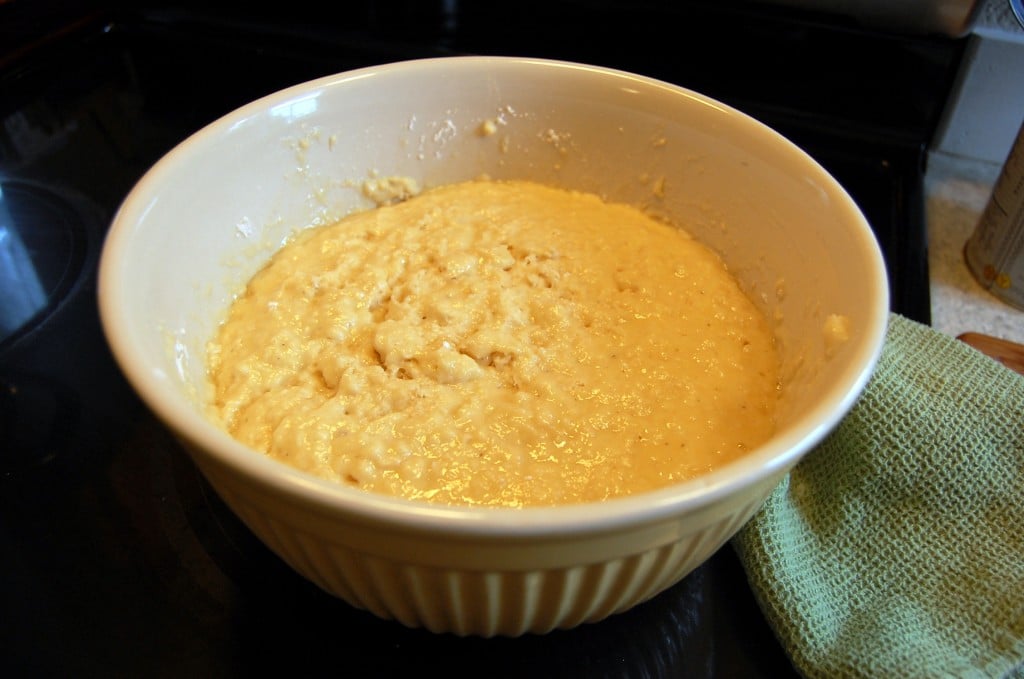 Plop the dough out onto a floured surface.  (I probably have a little too much flour there!) Also flour your hands up pretty good, work into a ball and then roll it into a rectangular shape.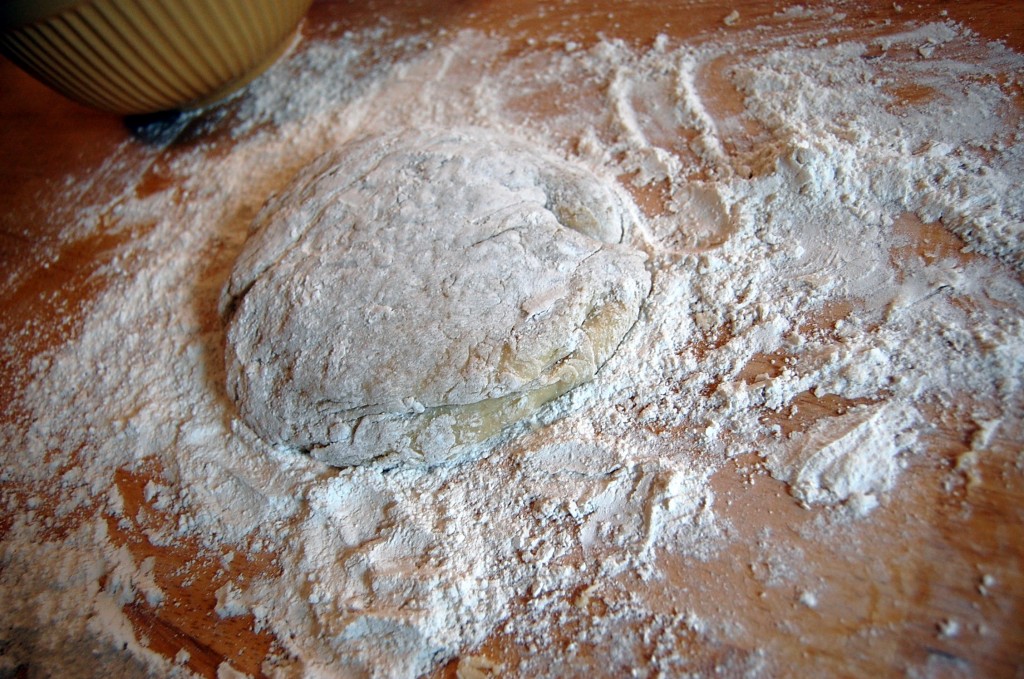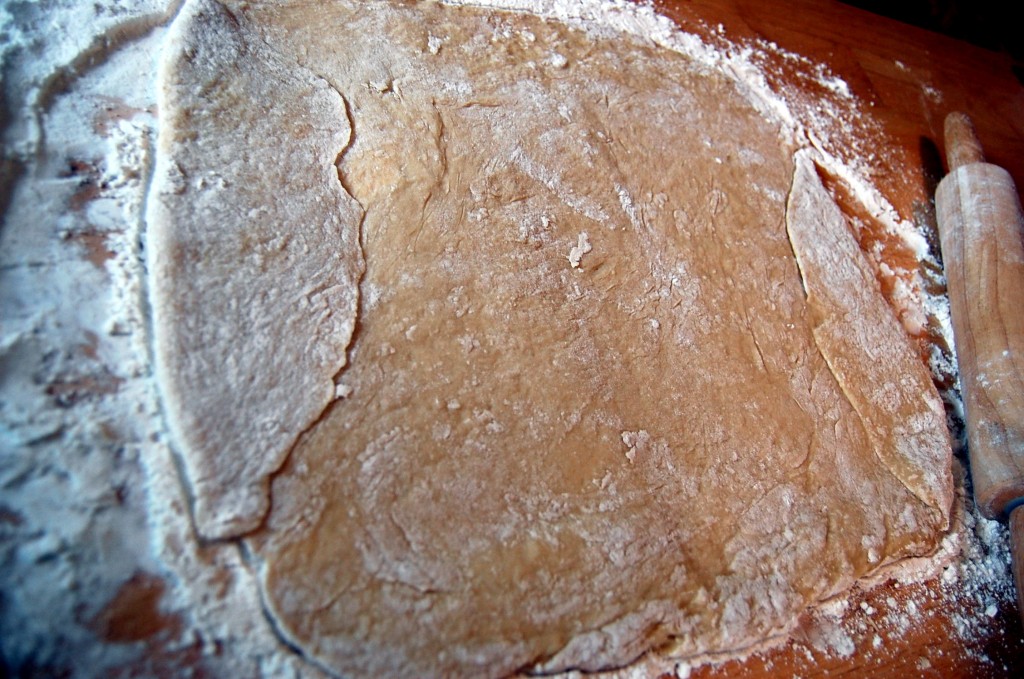 Spread on melted butter … about  3/4 of a stick, and sprinkle with brown sugar and cinnamon.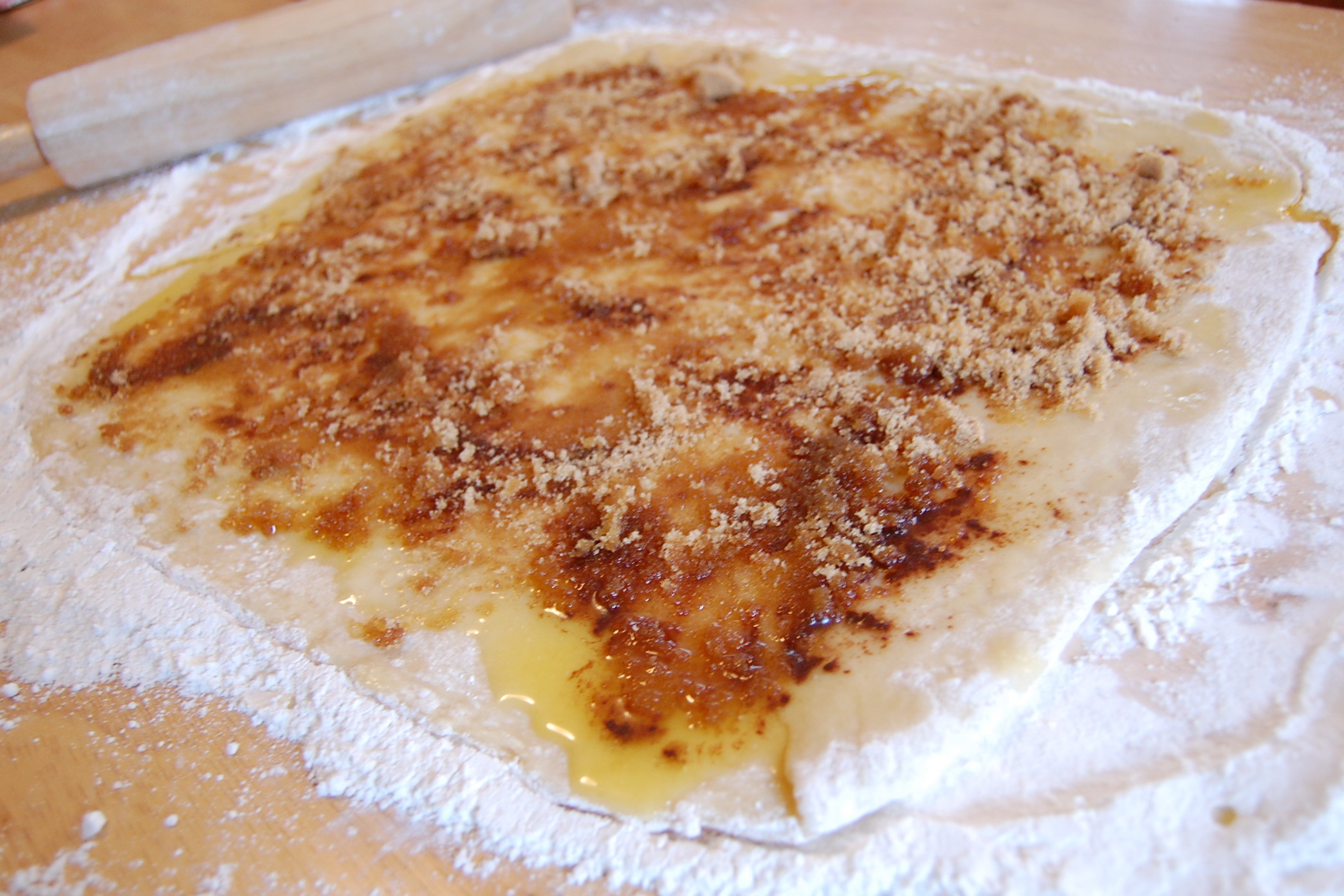 Roll into a tight roll and pinch the edge together at the end.  Some cinnamon sugar gooeyness might ooze out.  That's okay.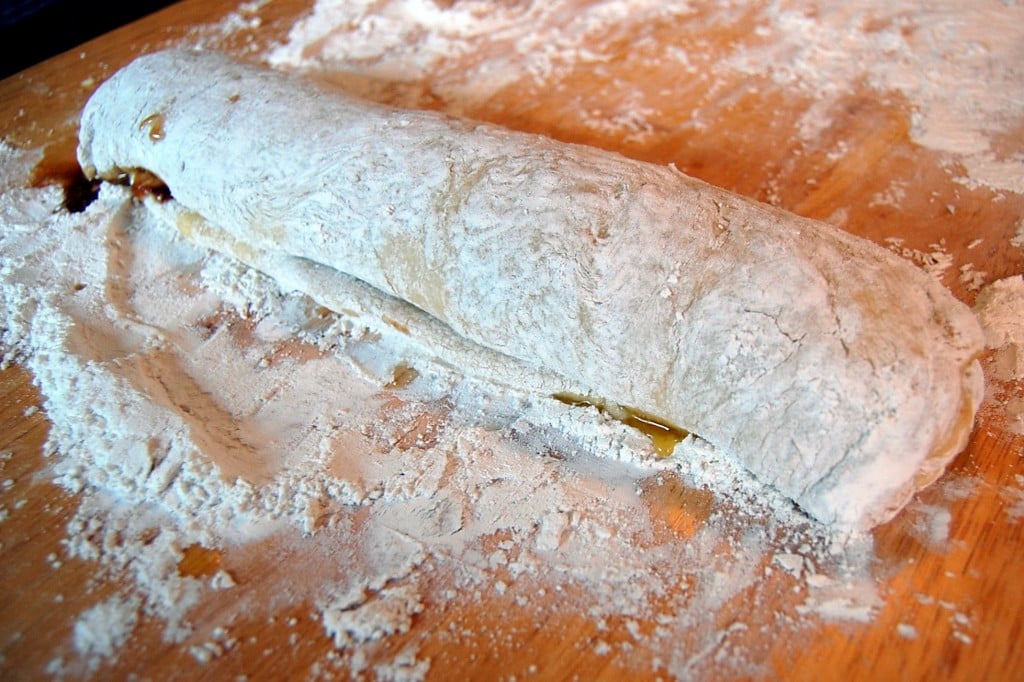 Then slice into 1 inch think rolls and place onto a greased/floured cookie sheet or baking dish.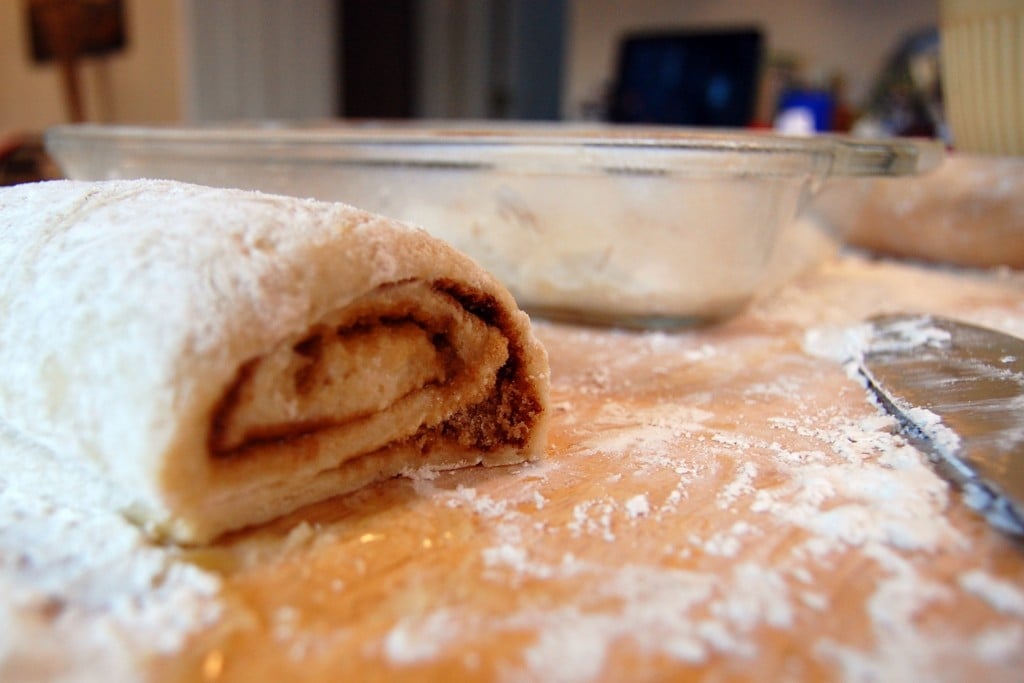 Mm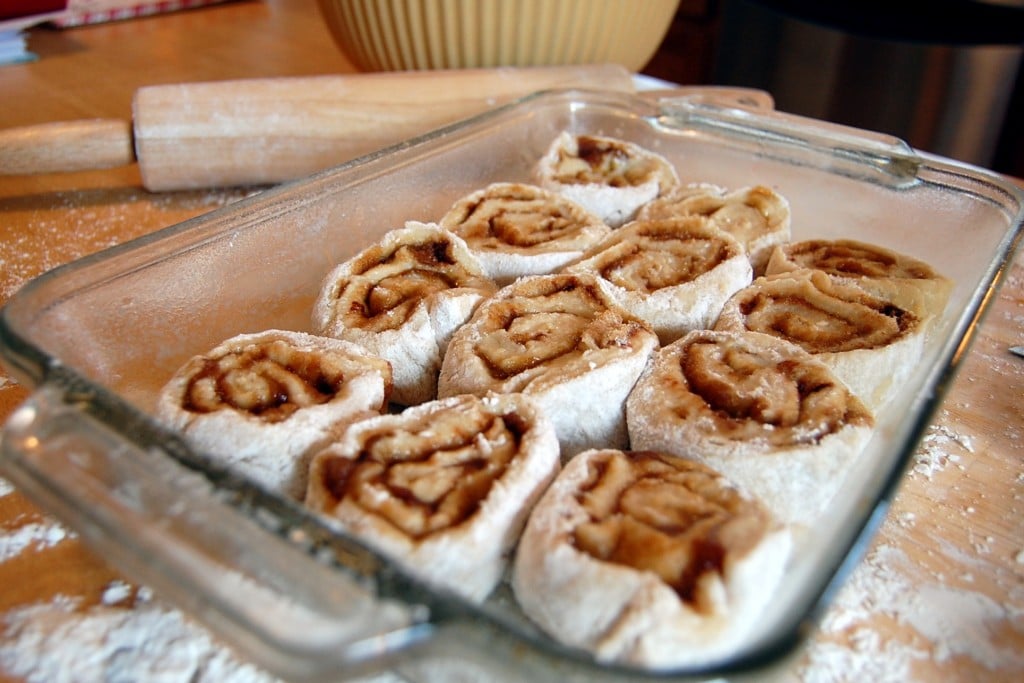 Next batch, I think I'm going to try adding the orange glaze from The Old Hen  Bed & Breakfast.  Then I'll have the full homemade version of my dough boy childhood favorite.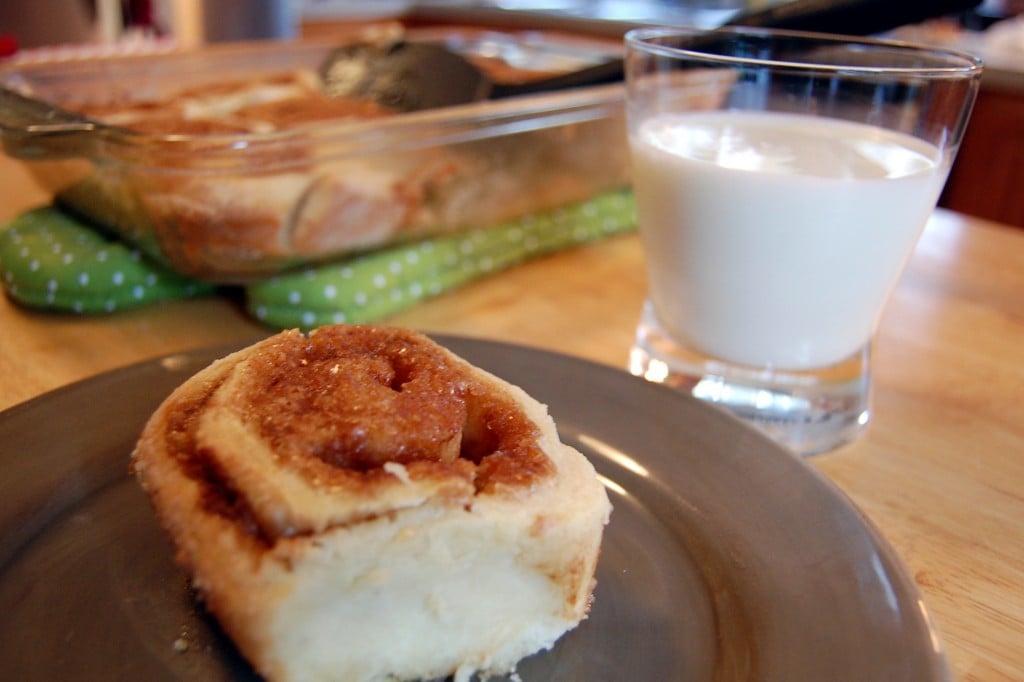 Try leaving a batch of these for Santa instead of cookies … I'm sure he/she will be pleased!
Cinnamon Rolls
Print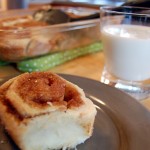 Cinnamon Rolls
---
Author:

Prep Time:

20 mins

Cook Time:

20 mins

Total Time:

40 mins

Yield:

12

1

x
Scale
Ingredients
1/2 Cup

Water

1 tbsp

Active Dry Yeast

1 Cup

Milk

1/2 Cup

Butter

1 tsp

Salt

1

Egg, beaten

4 1/2 Cup

s Flour

1 Cup

Sugar

1/2 Cup

Brown Sugar

1 tbsp

Cinnamon

2 tbsp

Butter
---
Instructions
Dissolve yeast in 1/2 Cup warm water in a large mixing bowl.
Scald milk and melt 1/2 cup butter in it. Add sugar and salt to milk mixture. Let cool to 120 degrees and add beaten egg to milk mixture.
Add milk mixture to yeast and mix well, then add flour. Let dough rise until double.
Punch down dough and roll out into 9×13 rectangle.
Spread 2 tbsp butter across rolled out dough.
Cover with 1/2 cup brown sugar and 1 tbsp cinnamon.
Roll up dough lengthwise into tight roll.
Slice dough into 1 inch slices.
Place slices cut side up on a greased cookie sheet or pan.
Bake at 350 degrees for 20 minutes.
---
Category:

Breakfast

Cuisine:

American